In this episode of Art of the Kickstart, we spoke with Eric Kurbanov, founder of RKIN and creator of U1. When Kurbanov realized how much bottled water he'd been consuming, he set out looking for a better way. His research showed him how inherently unsustainable and unhealthy bottled water was. Eventually, he created  U1, a 4-in-1 reverse osmosis water purification system. With a preexisting customer base and ten years of customer feedback, Kurbanov launched his Kickstarter campaign. Listen to learn how U1 turned into a top crowdfunding campaign in an industry that is slowly becoming more popular.
Short on time? Here's what we talked about.
With U1, RKIN created a first in the industry system of water purifiers and filters. U1 eliminates the need for external water lines and hookups and delivers purified water through reverse osmosis.

Many people buy bottled water without ever considering its many problems, including unsustainable packaging, BPA in materials and contaminated water. The more Kurbanov learned, the more convinced he was of the need for a product like U1.

Every crowdfunding campaign relies on trust, and Kurbanov and his company leveraged 10 years of trust when creating and launching U1 on Kickstarter.

U1's Kickstarter campaign is in the top 4% of all successful crowdfunding campaigns, having raised more than $100K. The team was prepared for the campaign and had preexisting customer trust, but running a top crowdfunding campaign presented unique challenges.
Links
Note: As an Amazon Associate, Art of the Kickstart may earn a commission from qualifying purchases.
Sponsors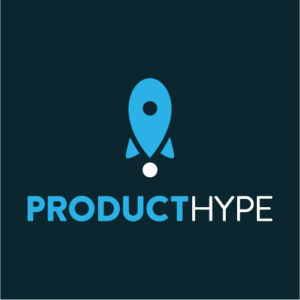 Art of the Kickstart is honored to be sponsored by ProductHype, the leading crowdfunding newsletter. Publishing weekly, ProductHype showcases five of the best, most innovative and exciting crowdfunding projects in an absurdly unique way. Their audience of more than 300,000 crowdfunding fans regularly back featured products and eagerly awaits the newsletter to learn about the new ideas that creators are bringing to market. Learn more about having your project featured in ProductHype, or join the HypeSquad today!
Transcript
View this episode's transcript
Roy Morejon:
Welcome, entrepreneurs and startups, to Art of the Kickstart, the show that every entrepreneur needs to listen to before you launch. I'm your host, Roy Morejon, president and founder of Enventys Partners, the world's only turnkey product launch company. From product development and engineering to omnichannel marketing, we've helped our clients launch thousands of inventions and earn more than $1 billion in sales over the past 20 years. Each week, I interview a startup success story, an inspirational entrepreneur, or a business expert, in order to help you take your launch to the next level. This show would not be possible without our main sponsor ProductHype, the weekly newsletter that goes out and shows you the best inventions that just launched. Make sure to check out producthype.co and join the hype squad. Now let's get on with the show.
Roy Morejon:
Welcome to another edition of Art of the Kickstart. Today I am super excited again, because I am speaking with the founder of RKIN Water Systems, which is currently active on Kickstarter, but maybe for the listeners will be on Indiegogo InDemand, but definitely on their website. I'm speaking with Mr. Eric Kurbanov the founder of RKIN. Eric, thanks so much for joining us today on Art of the Kickstart.
Eric Kurbanov:
Thank you. We're excited to be here.
Roy Morejon:
Super excited to speak with you, because I think water is something we all need to survive, right? And I am always surprised, one, with just water inventions and ways to purify water and the problems that are out there in the world. So, for one, I'm really excited to just talk about your product, but first, if you would, for the audience's sake, give them the elevator pitch on your product.
Eric Kurbanov:
Sure. So, we have been around since 2009, and our very first product was a countertop water system that became a huge success, and it was its very first of its kind. The reason being is, up to that point, everything else that was out there in the market needed to be connected and hooked up in some way to either your faucet or installed under the sink. But with this new system that we had at that time, it was a completely new concept, very first of its kind, and it eliminated any kind of hookups, and no water lines or anything running anywhere. You just set it on your countertop and it just works like a very simple coffee maker, let's say. You fill it up with water, it does its own thing, and gives you purified reverse osmosis water.
Eric Kurbanov:
The reason why reverse osmosis is so good at filtering water, there's nothing else out there that comes close, as far as the purity of the water is concerned. When you also take in consideration heat or electrical use as would be the case with distillers, for example, that's the only other technology out there that will give you something similar in the water quality. But once again, the electrical use, the upkeep, and the maintenance of the distiller is very, very inefficient. So, that's why reverse osmosis is the best technology to go with. And the zero installation purifier was the first of its kind, which didn't need to be installed in any way. It just was ready to go out of the box.
Roy Morejon:
So, was it such a huge success because of that ease of use and not having to hook up or try and find a water line to be able to put into the devices?
Eric Kurbanov:
That's correct. And it was huge success for us as a company, as a new company coming in into the market, but as where the water industry is concerned, it was just a small, very tiny section of the market that started to grow, and it took so many years to become mainstream. And I think it's not even there just yet. It's still working to be a mainstream product category in water filtration. But to answer your question, yes. So, it is become… For that reason, because it's so simple to use, it doesn't need to be installed, one, and two, for example, with any other water systems out there that will give you the similar water quality or equal water quality, do need to be installed in some way. And if you're renting, or if you're in apartment, most of the time that's not an option for this customer base that don't own their home yet. They may be working towards it, but they still want the best possible water. And our product allowed for that.
Roy Morejon:
Amazing. How did you get into this industry?
Eric Kurbanov:
Just like everybody else does with anything that they're passionate about, just pure luck. Just fell into it. And it all started, I purchased my very first home when I just turned 21, was very young and dumb. But when I did purchase, that home did have a water system under the sink. So, we started using it, kind of got used to it. And after I sold that house and we moved a different home, that home did not have a under-sink system in it, and we were back to buying bottled water. Well, after a couple weeks, I'm like, well, this just doesn't any sense. What's going on? Why am I doing this? And started doing the research and looking into all different kinds of water systems, and that started the whole journey. And here we are today.
Roy Morejon:
Amazing. Well, you brought up bottled water, that brings me to something. I constantly see stories or things about bottled water and why bottled water is bad for you. So, I'm going to take it straight to you, Eric, the expert on water, and tell the audience what your knowledge is, at least, on what's wrong with bottled water, and maybe some of those in-the-fridge type of pitcher units that are out there as well.
Eric Kurbanov:
Certainly. So, bottled water has its own place, and it's great when you're traveling, or where you somewhere outside of your environment or your home. If you, let's say, you're taking a field trip, and you're driving for 10 hours, all of a sudden you don't have any water, you're running into a gas station, you grab bottled water, hey, it's great. The mission accomplished. And it's very good for those types of purposes.
Eric Kurbanov:
But I think what happened over time is, people got used to it, and now every home, I hear so many stories from our customers, and myself included during that time when we just moved into a new home, we're just buying cases and cases of bottled water, and simply because the water out of the tap, it doesn't taste good. But when you do drink filtered or purified water, it tastes really good. So, you're buying bottles and bottles of water, in cases and cases, it gets expensive. There's a plastic waste that's piling up when you're recycling, and also, the microplastics also becoming an issue. And there's BPA as well, which is used in manufacturing of water bottles. If you think about it, you want the bottle itself to be as inexpensive, as cheap as possible, and make sure they don't break while being transported and et cetera, so all those additives are added to the plastic to achieve that. And then you have distribution. The cases and cases, the pallets just sit in-
Roy Morejon:
A lot of waste.
Eric Kurbanov:
… in warehouses. Yes. And those warehouses are hot. And that's the number one when plastic starts to leach, or chemicals start to leach out of plastic, is when temperatures do exceed above the room temperature. And also, the longer the water sits in the plastic bottle, the more stuff that leaches from the plastic into the water as well. So, those are the main concerns of why the prepackaged bottled water is not the best way to go. It's cost, it's the environmental impact, and also, it may not be the best quality of the water that you can be drinking, not because it wasn't purified when it was put in into the bottle, but what happens afterwards and in between the bottling plant and you consuming it. So, that's the main reason why the bottled water may not be the best way to approach hydration when you're at home.
Roy Morejon:
Got it. I'd also love your opinion on home filtration systems. What are your thoughts on those?
Eric Kurbanov:
Yes. And very quickly to circle back around to the pitchers, and that ties in very well into the whole home filtration systems. So, the pitcher filters, and other simple carbon based filtration systems, they do a decent job at filtering out certain chemicals out of the water like chlorine, which will impact the taste and the water will taste better. However, they're not as wide spectrum of filtering or taking stuff out of the water as reverse osmosis or distillation might be. So, you're not getting the best possible quality of the water for the drinking as you would with reverse osmosis or distillation.
Eric Kurbanov:
So, for that reason, whole home systems will give you a similar water quality as you would get from, let's say a pitcher filter or refrigerator filter, so your entire house will have that type of quality water. And some people may be okay and comfortable with drinking, consuming that type of water, which is okay. If that's your opinion, that's what you prefer, you can have that, and it's even going to be throughout your entire home. However, if you want absolutely the best drinking water, then it would require a separate water system like reverse osmosis based water filters for drinking water. And then, if you can, and you own your own home, and you're able to install something, and take that a notch up to where you're even showering, you're not getting bombarded with chlorine and chloramines and et cetera, then the whole home filter is a very good option as well. And they will give you a similar quality water as you would get from a fridge or a pitcher filter.
Eric Kurbanov:
There's also a second component to that, which is a protecting your appliances from premature failure, which can be caused by hardness in the water. And there would be a separate water treatment device, like a water softener or water conditioner that specifically addressed the water hardness that might be damaging to the water bearing equipment, like hot water heaters, your washing machines, dishwashers, shower heads, and et cetera, et cetera. And the next huge benefit to water conditioners or water softeners, which is a separate unit from water filtration for the whole home, is that it reduces the amount of cleaning that it takes for your bathrooms and dishes and cetera as well.
Roy Morejon:
We all love that, right?
Eric Kurbanov:
Yes. The least amount of elbow grease, the better. Correct.
Roy Morejon:
There we go. Well, Eric, let's jump into the crowdfunding campaign. I'm interested to hear, first off, what was your first introduction to crowdfunding, and how did you decide that crowdfunding was right to launch this product?
Eric Kurbanov:
Yes. So, very first introduction has been many years ago. I think I've been part of Kickstarter for 10 years, maybe even longer. Me, myself, I have [inaudible 00:12:35] a lot of products there and have been very happy with them. Of course, there's always a little bit of risk involved, and there might be a few campaigns that we didn't get our rewards, but still, I think it's worth it, because you're supporting a young entrepreneur or a new entrepreneurs, or you're supporting smaller businesses that may not be able to launch a new product otherwise without that initial validation, and also the initial funding that might become available from crowdfunding campaign.
Eric Kurbanov:
So, because of that, me, myself, personally, always wanted to do a crowdfunding campaign, and this new system that we're launching, the U1, I think it's a good fit for crowdfunding, because number one, there's nothing out there that has similar features and benefits that the product delivers, one, and two, we also through crowdfunding are able to reduce the price or the cost of the product as well, quite a bit, and make it a bit more accessible to wider audience of the people.
Roy Morejon:
Yeah, it's pretty amazing. You've raised over 137 grand right now. You've got hundreds of backers for this campaign. What I noticed, looking through, was the community was very city specific, LA being the biggest city, potentially bad water quality out there, friends and family, whatever it may be. But the really intriguing thing was almost half of your backers are first time backers, which is very unique, where most campaigns it's 10 to 20% are new backers and everything else is the existing community that's on Kickstarter, or from the marketing that we're doing on it and everything there. So, the product has spoken really well to the consumer that this product is solving, which is really amazing. And I think you've struck a chord there, that you're going to see success with this product long after this campaign concludes.
Eric Kurbanov:
Yeah, certainly. And another driving force, it could be that we have a lot of existing customers, which might set us apart from possibly majority of the Kickstarter launches. Because we've been in business for so long, we do have a quite large customer base that do like and love us and appreciate what we try to accomplish with our post purchase service as well. And I think that the product that we have now launched, which is U1, is based on all the feedback that we've been gathering for the last 10 years from our existing product. And it answers, I would say, probably 99% of the requests that we had so far with our existing product. It answers all those questions and it hits the mark pretty well with our existing customers as well.
Roy Morejon:
Yeah. You brought something up that's critical, and I think not necessarily overlooked a lot these days, but certainly a key criteria, is having trust earned already. Having a product out there. Having reviews out there. Having a founder that's going to come on my show and do all of this sort of stuff. I think it's critical to the overall success, to be able to look at a creator and say, yes, they're going to deliver this product as advertised because they've done that before. And many times with crowdfunding, that can be difficult for a first time launch. But if you've got some history there and trust factor built into it, certainly it's much easier at that point to convince someone to prepurchase the product before they're able to have the experience with it and even taste the water out of it. So, congratulations on all of the success so far, Eric. This has been amazing.
Roy Morejon:
The one question I do want to ask you before we get into the launch round is, what surprised you the most about running your first campaign?
Eric Kurbanov:
That's a good question. Because we prepared so much, and we had a very knowledgeable and experienced team working with us, and that's being Enventys Partners, I believe that we were very prepared for the launch, and there were not many surprises as far as technical side and everything else. The surprising part was, and I'm trying to come up with an answer on the fly here, is how difficult it is to have a million and over campaign. We had internal goals, we had the Kickstarter goal, which we achieved within, I think, I believe in three hours, and et cetera. But at the same time, even though I felt like we had a lot of things that were going for us, like preexisting customer and build up trust in the marketplace, and et cetera, et cetera, it's still quite challenging to have that kind of home run type of campaign.
Roy Morejon:
Sure. Raising over 137,000 puts you in the top 4% of all campaigns ever. So, hat is off to you, and obviously all the preparation that we got to do together with you on this launch. It's been amazing. I know as we're recording this, there's still some time left on the campaign, but I want everyone to go and check out RKIN once this podcast does go live. With that, Eric, I'm going to jump right into the launch round and start firing questions at you. You good to go?
Eric Kurbanov:
Let's do it.
Roy Morejon:
All right. What inspired you to be an entrepreneur?
Eric Kurbanov:
Zig Ziglar.
Roy Morejon:
Okay. Nice.
Eric Kurbanov:
Yeah. So, way back in the day, I used to run heavy equipment like bulldozers, forklifts, and there was also a large mining equipment called dragline, I used to be a dragline operator. Very interesting equipment. You don't see it every day. You can Google it later on and see what it does and how big they get. But during that time, when you're running heavy equipment, that's when I started to listening on a lot of audio books and audio programs. And Zig Ziglar is, and I think he was one of the very first one that kind of put me on that self-improvement path. And I got very interested in I think also owning a small business, which is a backbone of US economy. It's a privilege. It's a challenge and a privilege, but also, people that do do it, love it. And couldn't do nothing else, really.
Roy Morejon:
The unhireables, right?
Eric Kurbanov:
That's right.
Roy Morejon:
If you could meet any entrepreneur throughout history, who would you want to share a clean glass of water with?
Eric Kurbanov:
I think that would be Steve Jobs.
Roy Morejon:
Okay. What would be your first question for him?
Eric Kurbanov:
The first question for him would be, how he could keep coming back, after being kicked out from Apple, bounced back, and came back and made it happen. What was he thinking around those times? I think that's what I would ask him.
Roy Morejon:
What's a good book that you would recommend to our entrepreneurial listeners?
Eric Kurbanov:
That's a very interesting question, because depending where people are on their journey, they might need different types of information. So, if you're just starting out, I would say go with something very, very simple, like Zig Ziglar or Brian Tracy. A lot of these guys are not around anymore, however, I believe the wisdom that's in those books is great. It's a very good starting point.
Roy Morejon:
Nice. What advice would you give to a new inventor or entrepreneur that's looking to launch their product?
Eric Kurbanov:
Don't quit your day job. Even though Zig Ziglar and Brian Tracy, when you're listening to them, they will tell you just commit 100%.
Roy Morejon:
We're in a different world these days, right?
Eric Kurbanov:
Yes, yes. That's correct. I believe if you don't have family, don't have many responsibilities, then you can probably yolo it, and you still have quite a bit of life in front of you to make it happen. Yolo it, go for it. However, if you have family and responsibilities, it might be best just keep trying until it starts to pay the bills and then transition over.
Roy Morejon:
Amazing. Eric, last question in the launch round. You're doing great. Very interested to hear your take on, what does the future of crowdfunding look like?
Eric Kurbanov:
I hope that it stays the same. And I also hope that a lot of small businesses and people that are just now inventing products, and just now getting into the business, into the building of the businesses, that it does remain that open door to where dreams do come true. And they do come true. There's a lot of campaigns out there that attracted a lot of people and drove very large amount of funding for different types of products. That's what I hope for. That it stays the same, that it does grow bigger, there's more and more people supporting new inventors and new business people, new hustlers, in the good sense of that word, and it just stays as a marketplace for that type of innovation.
Roy Morejon:
Amazing. Well, Eric, this is the end, but this is your chance to give our audience your pitch, tell people what you're all about, where people should go to check you out, and where they can get the product.
Eric Kurbanov:
Yes. Our website is RKIN.com, which is just four letters. R-K-I-N.com. And please come and take a look at our website. We have a wide range of water systems. Whether you own your own home or rent, we have a water solution for you that will take care of your water needs. And the only thing that I can say, when it comes to health, and just get the best that you can for your situation. Drink the best water. Drink the purest water. Eat the best foods that you can and able to do. And that's my message. So, come and check us out, do the best that you can when it comes down to your health, and I believe everything else will play out.
Roy Morejon:
Amazing. Eric, thanks so much for joining us. Audience, thanks again for listening in. Make sure to visit the website, artofthekickstart.com for the notes, transcript, links to everything we talked about today. And of course, got to give a big shout out to our crowdfunding podcast sponsor over at ProductHype, the top newsletter for new products that just launched. Eric, thank you so much for joining us today on Art of the Kickstart.
Eric Kurbanov:
Thank you. My pleasure being here.
Roy Morejon:
Thank you for tuning into another amazing episode of Art of the Kickstart, the show about building a better business, life, and world with crowdfunding. If you've enjoyed today's episode as much as I did, make sure to show us some love, by rating us and reviewing us on your favorite listening station, whatever that may be. Your review really helps other founders and startups find us so they can improve their craft and achieve greater success like you. And of course, be sure to visit artofthekickstart.com for all the previous episodes. And if you need any help, make sure to send me an email at info@artofthekickstart.com. I'd be glad to help you out. Thanks again for tuning in, and I'll see you next week.
Podcast: Play in new window | Download
Subscribe: Apple Podcasts | RSS