Welcome to another episode of Art of the Kickstart. On this edition, we are delighted to introduce our remarkable guest, Greg Rollett, the Director of Growth at Grommet. Greg is the driving force behind the transformative journey of Grommet's product discovery platform, and on this episode we'll be dive into his insights. Today, we'll explore the dynamic world of product discovery and how Greg and Grommet are revolutionizing it. We'll uncover the exciting developments, challenges, and opportunities in the realm of product discovery. Listen to Greg's compelling journey, his vision for the future of product discovery, and what keeps him passionately committed to this innovative endeavor. So, stick around as we unravel the story of Greg and Grommet's quest to redefine the landscape of product discovery!

Short on time? Here's what we talked about.
Grommet's Product Discovery Revolution: Discover how Grommet and its Director of Growth, Greg Rollett, are at the forefront of a transformative journey in product discovery, revolutionizing the way consumers find innovative products and connect with their creators.
Challenges and Opportunities: Gain insights into the challenges and opportunities that shape the product discovery landscape, as we uncover the dynamic developments, roadblocks, and exciting prospects in this rapidly evolving field.
Greg's Vision for the Future: Learn about Greg Rollett's visionary outlook for the future of product discovery and what keeps him passionately dedicated to this innovative enterprise, all while delivering empowering solutions for both consumers and creators.
FOR ALL LISTNERS: Grommet is free! But if you come from Art of Kickstart and message Greg directly, he will cut you to the front of the line (500+ brands in que right now)!!
Links
Sponsors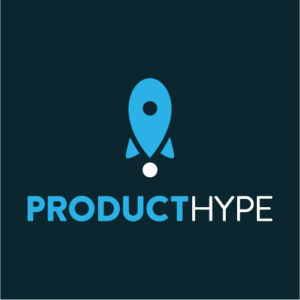 Art of the Kickstart is honored to be sponsored by ProductHype, the leading crowdfunding newsletter. Publishing weekly, ProductHype showcases five of the best, most innovative and exciting crowdfunding projects in an absurdly unique way. Their audience of more than 300,000 crowdfunding fans regularly back featured products and eagerly awaits the newsletter to learn about the new ideas that creators are bringing to market. Learn more about having your project featured in ProductHype, or join the HypeSquad today!
Transcript
View this episode's transcript
Roy Morejon:
Welcome entrepreneurs and startups to Art of the Kickstart, the show that every entrepreneur needs to listen to before you launch. I'm your host, Roy Morejon, President and Founder of Enventys Partners, the world's only turnkey product launch company. From product development and engineering to omnichannel marketing, we've helped our clients launch thousands of inventions and earn more than $1 billion in sales over the past 20 years. Each week I interview a startup success story, an inspirational entrepreneur, or a business expert in order to help you take your launch to the next level. The show would not be possible without our main sponsor ProductHype, the weekly newsletter that goes out and shows you the best inventions that just launched. Make sure to check out producthype.co and join the Hype Squad. Now let's get on with the show.
Welcome to a very special episode of Art of the Kickstart. Today we are joined with Mr. Greg Rollett. He is an Emmy award-winning producer, bestselling author, and now director of Growth for Grommet, where he's helping inventors, makers and direct to consumer store owners get discovered by millions of shoppers on Grommet's brand new discovery platform. I know a lot of our audience knows about Grommet, back in 2008 when the Jewels and Joanne were running it, when you had an opportunity to find and review products, they would review them, give customers or people in their community the opportunity to provide feedback. Many of those products you've seen on our show, we've helped with their crowdfunding campaigns. Grommet had always been kind of that next step after crowdfunding success to kind of help the business get launched.
Grommet has truly been a champion for products over 15 years now, making sure that those innovations reach consumers after crowdfunding. What GiddyUp was able to do is acquire the platform and really make sure that this opportunity with the Grommet as a fully relaunched product discovery newsletter and platform can empower its shoppers by buying directly from the makers that were out there.
Greg, I hope I did an okay job explaining the Grommet in terms of all the backers and all the community that's out there, and super excited to talk about what you guys are doing right now today.
Greg Rollett:
Roy, that was perfect. You nailed it from start to finish. Really excited to be here. We love our Kickstarter brands and the brands that we get to work with, and so excited to talk about everything crowdfunding to what happens after crowdfunding, and really what we think about the future of product discovery. It's going to be a blast, man.
Roy Morejon:
Yeah, absolutely. I know it's been a minute trying to get this coordinated and get you on the show. You guys are super busy over there. Obviously it's Q4, everybody's go time in terms of selling direct to consumer and getting it out there, but let's jump a little bit back in terms of the brief history that I gave. Share a little bit of the story in terms of the Grommet, maybe the acquisition and the inception and the gap that you guys saw at GiddyUp in terms of the market that it now fills.
Greg Rollett:
Yeah, I love that question. We acquired Grommet just over a year ago in September of 2022 from Ace Hardware. We saw this as an incredible asset because so many people talk about community. We have a community, we have this community on Facebook, or we have this community of shoppers, and we had never seen anything like the Grommet shopper community and the brand community.
Right after acquisition, we decided to quickly get it up into a newsletter. This is September, right? Q4 is a month away. We got 30 days to figure this thing out. We had that newsletter go out and within 24 hours we had more than 600 comments. I don't know about you, but A, blog posts don't exist anymore, and they don't get 600 comments in 24 hours. And everyone was just, "We're so excited the Grommets back. Thank goodness! My holiday shopping is saved!" And we knew that we had something incredible on our hands.
Again, the quick action for us, myself, Eric, the entire team, both at GiddyUp and Grommet, we're much like, we're ready, fire, aim, right? Let's get it out into the marketplace, let's test something and then let's improve and iterate from there. We knew the newsletter was the first step, but it wasn't the big vision for what we wanted. We knew that there was a huge gap, as you mentioned, for product discovery. Where do people go to discover new products? You don't go to Amazon to discover new products. You go to Amazon, you use the search bar, you find what you're looking for, or you're shown all these recommendations and suggestions from third party sellers or knockoffs. We wanted a place where the focus was on the maker, the inventor, the small business that poured their heart and soul into a product so that someone could buy directly from them.
The other side is there's so many marketplaces out there right now where they want a piece of the action, they want to own the customer, they want to own the distribution, and that's not necessarily a win for the brand. They got a sale and they got some money coming in, but in my eyes, that's not how you grow a business.
We knew that we wanted to build this platform, this marketplace, where brands had control, but also consumers had control, because who am I to say what the coolest product in the world is? Every single Thursday we launch 20 brand new products out into the marketplace and we send an email to 2 million people and we say, "You tell us what the coolest product is." Now all of these shoppers are up voting these products. Brands are loving this because they're getting real time feedback on their products. When a shopper is interested in that product, they go right to the Maker's website, right to their Shopify store, they check out right there, that brand owns that relationship with the customer, and we see it as a huge win-win win in the ecosystem because the brand wins. They're getting exposure, they're getting their product discovered by millions of shoppers, and they're owning that customer interaction. The shopper wins because they're seeing new stuff every single week that they feel like they have a voice and they're empowered, and then obviously Grommet wins because we get new products, we get to showcase something to our shoppers, and then GiddyUp wins because we get to find the best products in the world and bring them into our performance agency.
Yeah, man, from newsletter that we launched in 30 days to this new platform for Product Discovery, it's been a wild year and we're so excited for what we built, and especially for the brands listening to this, the opportunities that we've created for them. Here's the kicker, at no cost. This is the craziest part of the whole situation. Brands pay nothing. There's no listing fee, there's no application fee, there's no commission on anything that's sold via the Grommet, which in my eyes makes it a super cool low risk. No, it's no risk for brands. Yeah, man, super fun.
Roy Morejon:
Let's talk. I think it's amazing because there truly is that chasm in terms of finishing your crowdfunding campaign, all that buzz and that hype, we're just finishing up Halloween, all that sugar rush has expired, and then they've got to go and make that product and deliver it, but there's still opportunity for them obviously to build, cultivate, and communicate with the community that they built. Obviously the Grommet is a perfect fit for that. I want to know some of that evolution. We're only talking about 14 months since you guys have acquired it. What has evolved since those early days in understanding all of those comments and people that are excited about it, to now, the pivotal moment of the growth that you guys see and the opportunity that you see in working with all these Shopify e-commerce companies?
Greg Rollett:
Yeah, I think the number one thing is the shopper data that we're able to collect because we've got about two and a half million active shoppers, 2 million on our daily list, another half a million that get our weekly and our monthly emails. Every single week they're voting, not just by saying, "Yeah, I clicked on something," but with dollars. We're able to see, all right, these categories are rocking, these products are really cool. The thing I said a little bit earlier is like, who am I to know what the coolest product is? Let's let actual shoppers with dollars check that out. Again, it goes back to that community word I used earlier is the Grommet shopper is passionate. We've learned, and this is why with the evolution from newsletter to platform and new launches every single week, is they didn't want to see the same old product week in and week out. That was kind of a roadblock that we had with the newsletter model, is it was only brands that wanted to pay us advertising fees to be in the newsletter.
With the new platform, it's 20 new brands every week, which our open rate is going up, our click-through rate is going up, the conversion numbers are going up, because someone who's on our list knows that every week there's brand new stuff in there. This shopper data that we can then share with brands is something that I think a lot of brands don't have that kind of insight, they don't have… When brands onboard with us, we're really talking to them.
Grommet is self-serve, meaning brands can go on, they can apply, they build out their page like an Airbnb listing, but we're still talking to them like, "Hey Roy, I love that image that you got there, but you know what would work even better? You have a product for pets, you don't have any pets in your photos. Let's show them in action. Let's show how the product works." We're very visual. We allow them to have vertical videos and lifestyle images right at the top of their product page when people come. We're really working with them to share all of this data that we've collected over the past 14 months and really over the past 10, 12 weeks of the new platform and saying, "You know what? This is going to increase your listing. This is going to give you a better chance. This is going to give you a better opportunity to get seen by these millions of shoppers."
That customer data to me is invaluable, because you're not really getting that on any other platform. You're not getting those insights into consumer behavior and what's working. It also allows us to say no to some brands because we just know it's not going to work. I think that honesty, that transparency, goes a long way with brands.
We have a couple partners that send us a bunch of stuff and every time I'm like, "Hey, you know what, Roy, that one's not going to work." They love that because they didn't waste time. Customer insights, I think they're so important. And then again, we want to share those customer insights with the brand. When someone goes to their website, they can pixel them, they can retarget them, they can build their email list. Yeah, that ecosystem of data is super valuable for brands that I think a lot of them miss in the early stages of their business. They just don't have a way to capture all that data. Yeah, I think that part to me has been super fun.
Roy Morejon:
I think what's also really impressive, what you guys are doing, is the one-on-one interaction that you're having with the founders and the creators. Being an entrepreneur can be a very lonely business. I think the creators that are out there, especially those that are making these things in their garage, or whatever it may be, the tinkerers and makers of the world, having that opportunity to speak with you guys, and given that you guys have launched hundreds of products and done over a billion dollars in product sales, the expertise that you guys are able to empower them with truly can help them make game-changing decisions in their business and the future direction that their company's going to go into.
Greg Rollett:
Yeah, I think there's a human element that we have really jumped in headfirst where from the time a brand applies, to when we're getting them ready to go live, to launch week, to post-launch week. Every day, I'm in this studio right here and I'm filming Loom videos every day. Like, "Hey guys, you're five days away from launch. Here's three things you need to do today." I'm hyping them up and getting them excited. When they reply, they actually get a reply from a human, not a customer support person halfway across the world. Our big thing is we want these makers to win because that's going to increase the number of up votes, it's going to increase the quality of the products. And then ultimately, our bigger goal, is that's going to make the products more ready for GiddyUp when that time and place comes to be.
We really are advocates for these makers. I have a notion little dashboard right next to me that's like my own person… And the team didn't even make this. It's my own. I want to help a thousand makers get their first thousand sales. I want to get a hundred brands over a million dollars in sales on GiddyUp. I look at that every day because that's my scorecard, is how much success do we drive to brands? I don't want brands to fail. I don't want brands to get seven up votes and not like us. This human element of actually caring, and then also setting the incentive and kind of taking that away, meaning if you paid me more, usually I'm going to give you more time. That's the agency model. You pay me more, I focus more on your account. We don't have that. We're not getting any commission, so I don't care if it's your product or Joe's product or Mike's or Sally's or Sarah's products. I just want the best product to win. I'm not incentivized financially for which product wins. I just want the coolest stuff to win. I want to help everybody have that experience.
Roy Morejon:
No, it's absolutely amazing. I think what's really interesting that I'd love for you to dive into more is just the difference the Grommet is compared to the saturated, let's say e-commerce platforms that are out there. You guys have truly built the product hunt for physical products. I'm really interested to hear how you guys are leveraging some of these unique shopping experience moments that consumers can have directly with the brands and the creators.
Greg Rollett:
The first thing, when you come to the grommet.com, and on the homepage you see our trending feed. Those are the highest trending products on grommet right now. The first thing you're going to notice is the Grommet site itself is very minimalist, very black and white. What gives this site color is the product, because again, the spotlight, the big bright lights, everything is about the product on the site. That's the thing. First and foremost, that's what gives our site some character, is the products themselves.
When you go into the product pages, again, the visuals are so important. How do we shop? We're on our phone, we're scrolling TikTok, we're scrolling Instagram, we're on Meta, Facebook, whatever that it is, and we're visually looking at it, so we knew that that had to play a big part in it.
One of the things you notice right away, and one of the things that we help brands with, is we don't allow any photos on a white backdrop. Think like Amazon, very sterile, your traditional product shot, but how does that tell the shopper how I'm going to feel when I get your product? How does that tell the shopper, how are the products going to work? How am I… What's my interaction with this product going to be? What's my expectation of this product? We make that, the visuals, really stand out from the minute you land on the grommet.com. It's all about, you know what? I could see myself using those gloves, or that spoon, or those sheets, or whatever it is, because they can immerse themselves right into the media.
And then the other part that you mentioned, it's such a big piece of this, is telling the stories of the makers. Who is this person that put their blood, sweat and tears into this product? And you know it better than everybody is, how much work goes into getting a product live?
I've done this my whole life. I've done Kickstarter campaigns, I've had Shopify stories. I know how much work and time and money and resources it is to get out there. What's that story? Why did they create this product? Was it someone in that… I just interviewed someone the other day. Their grandma had some disabilities and they couldn't put a bra on. It sounds so trivial, especially as two guys talking about this. It was something that I never would've thought of, and she spent four years going back and forth and figuring out a bra that had eight different ways to put it on, whether you were disabled, whether you had some kind of disability, some handicap. Four years of product testing and going back. Who doesn't want that person to win? But if all you saw was a picture of the bra, you wouldn't know that story.
And then you fall in love with the person, and the maker, and you're like, "I want to support this person. I want them to win." And so we give them that platform via their product page. There's a big founder story piece, and then I do a ton of these interviews with the brands afterwards that we share on social. We do recaps with the makers in our newsletter. I want people to fall in love with the person and the maker just as much as the product. I think we do a very, very… Could we be better? Of course. Are we perfect? Absolutely not. But I think we do a really good job of letting that story shine because… You know this, on the Kickstarter side, is the story is half the thing. Those story-based videos do so much to drive that connection with people. When someone buys… The bra was called Spring Rose, I want them to be like, "I know Nicole. I wanted to support her. I got this." They get it in the mail, now they're telling everyone about it. Like, "You got to check this girl Nicole out. She spent…" How cool is that? That's going to help that brand grow organically. Grommet's such an advocate for that with our pages.
Roy Morejon:
Absolutely. You brought up Spoon, so we have to bring up one of my longtime clients, Polygons, who had a great successful Kickstarter campaign with us. He was India's first millionaire from Kickstarter, in terms of reinventing the measuring spoon. Obviously it took him years and years to make this product and deliver to some of the backers. I know he is working hard on getting it out there to everybody else that's out there, but he came over to Grommet. Was he on there the first week that you guys launched, or maybe the second week?
Greg Rollett:
Yeah, he was week two. Yeah, he was week two of the new platform. Again, this is a great story of very visual product. I know again, you did it on the Kickstarter side, but as soon as someone sees this spoon, they're like, "I got to have it. I don't even know what it does, but I want one," because it's got so many cool ways that it works. These guys, I'm looking at the page right now so my eyes are going over here, they're 30 votes away from what we call the Thousand Up Vote Club. It's a very exclusive club after they get a thousand up votes on the site, 32 votes away. The community resonated with it so well because the visuals are great, the story's great. We told the Kickstarter story.
Again, like you said, this is now life after Kickstarter. You had an amazing Kickstarter campaign. You have all this hype, you have all this momentum, all this excitement, and then all of a sudden the campaign's over. Now what do you do? We think that the Grommet, especially for someone like Polygons, can be that next go-to market strategy, to jumpstart your Shopify store, to get traffic to your site, to get first party data, to build your email list, and yes, make those first sales that come off of the Kickstarter platform. Polygons did such a good job of that, and you guys did an amazing job telling their story that we had so many resources when we launched them, it was amazing and made our job super easy. But yeah, I love those guys and everything that they've done.
Roy Morejon:
It was a pretty fun campaign. I think our crowdfunding video when we ran it had over 50 million views on it. Definitely one of those most viral campaigns of its day when we were running with it. But you talked about looking at, let's say the e-commerce industry, or technology stack that's out there currently. What are some of those maybe emerging technologies or strategies that you think are going to be shaping the e-commerce landscape in the future?
Greg Rollett:
Yeah, you and I like each other's posts on LinkedIn all the time.
Roy Morejon:
Greg Rollett:
Content is the great equalizer, because it's something that every maker can do. I shared something the other day. Every success that I've had in business has really come down to really simple things. I obsess over my product and who it helps. I create content every day and I make offers. Some of this AI technology, some of these editing tools, even the con… There is no reason that if you're like, "Hey, I don't have 10 grand a month to go to this agency, or I don't have this big budget," content is the equalizer right now and you can be creating stuff every single day that, "Hey, what's up? This is Greg and I want to talk to you about my cup. It's super awesome and this is why it works. Sally sent us an email and it changed her morning routine," and blah, blah, blah.
There's no excuse anymore for brands to go out there. They're in some of these AI tools in that space are incredible to create graphics and imagery. We play with all of these really cool editors when we find brands that only have those white backdrop shots. Well, you could just go to an AI tool right now and say, "Take the white backdrop away and put it on a mountain with a lake and a lady with an umbrella," and it just creates that background for you. Hey, I don't have five grand to do a photo shoot. I can't go pay an expensive videographer. The excuses of that, those days are numbered and they're over. D2C brands, e-commerce brands, if you want to compete, that's your opportunity to compete right here, right now today.
Again, it's sweat equity. If you believe in your product so much and the solution that it brings to your shoppers and the result, the outcome, the benefits that it gives, man, just one minute every morning, talk about your product and how much you love it and obsess over it and the people that it helps. To me, that's the great equalizer right now. The tools coming out of the AI space for creators and D2C brands… We're scratching the surface and it already blows my mind every day.
Roy Morejon:
There's an amazing new tool every hour it seems like that's coming out. We talked about LinkedIn. You're going live every week with my friend Marcy McKenna, the award-winning inventor, entrepreneur, founder of the Women's Inventors Club and board member on the United Inventors Association with myself. Would love to know how that came about and what you guys are doing and how that's kind of changed the game or landscape for you guys over at Grommet.
Greg Rollett:
Man, I love it. I'm glad you brought this up because I was saving it. I was hoping that somehow it would come up, but when you read my bio in the beginning, it was like, all right, Emmy Award-winning producer, bestselling author, and now he sells e-comm products on a platform. Makes no sense whatsoever. When Eric and I linked up, I wanted to take everything that I've done for the past 20 years in the media space and just create one of the most incredible media brands in the D2C space that there is and the e-comm space that there is. I've been looking for all of these newsletter, great, new platform, great. Now let's go and conquer social media and put out the best content in the world for these brands.
The Grommet, again, going back to community, there were so many people that when we relaunched, I was getting hit up on LinkedIn every day. I was getting emails every day of people like, "Hey, we used to work with the Grommet. Hey, we did this stuff with the Grommet. Hey." PR people and media people, and Today's show, and Shark Tank people. Marcy was one of them. I saw one of her QVC or HSN videos where she was live selling, and I turned to the team and I go, "I found it. I found her. I found the person who could speak to our audience," because the one drawback, just me personally, I have a lot of energy. I love speaking, I love talking on camera, but our audience is like 45 plus women. If it was just me talking about all of these home and kitchen products, it wouldn't work. If I was just talking about Polygon spoons all day, it's a show that not a lot of people would watch.
But with Marcy, we found this amazing balance of… She comes from the female side with kids. I come from the male side with kids. We get to share different perspectives on products. We go live every single Friday. Our launch day is Thursday. We launch 20 products every Thursday. We pick five, six of them, we go live. Again, just going back to the content machine, this forces us to create content every week. You go live, you create the 30 minute show, now you got the 30 minute show. People, we drive traffic, they watch it live. Great. Then you have the recording that's up on YouTube that goes up on the blog, that goes up on social. Then you take… Each segment's like four to five minutes. Well, now there's five, four to five minute segments. From each of those five minute segments, there's two or three Instagram reel TikTok style clips.
From one 30 minute video that I have so much fun doing with Marcy every week, we create 20, 30, 40 pieces of content. The brands love it because what brand… All they have to do is send us a product and now they get seven, eight videos that are just created for them with distribution, with an audience.
Again, I look for these leverage points. If you're a brand, and you're like, cool, A, get on the Grommet and send us your product, let's be on Grommet Live, but look for these leverage points. Who are the media outlets in your industry, in your community? What are the Facebook groups? What are the magazines, the trade publications that you can go and leverage their distribution, their audience and do the same thing?
We used to do this… Back in the day, I had a relationship with Entrepreneur Magazine. I was like, "Hey, you guys never do Facebook Live." This is seven, eight years ago. I was like, "Can I just come on and do Facebook Lives?" They were like, yes. I was like, holy crap. Hey, they said yes, but all of a sudden… They had a million likes at the time. I was like, "Cool. I just get to do Facebook Lives in front of a million people every single week." So find those points of leverage and start creating media. Again, Marcy's just… She's the bomb. I love everything about her. It's so seamless, it's effortless, and we have a blast doing it every week.
Roy Morejon:
Well, talking about points of leverage, there's been so many changes in the online shopping world, behaviors, TikTok shops, what have you. Where are you seeing the puck headed in terms of e-commerce and that landscape over the next three or five years?
Greg Rollett:
One is owned first party data, both obviously for Grommet, we want to have that data, but for the brands, I think it's so important to get people off platform. Whether that's getting an email address and SMS, again, this isn't brand new, but I don't ever want to be beholden to an algorithm. Even on LinkedIn right now, I'm seeing my posts get less distribution and traction than they were getting just even two, three months ago. The same thing's happening on TikTok. There's starting to be these filters.
Again, that's the other point of connection too, is if you have a direct line, again, e-comm brands do really, really bad at email marketing. They're really good at saying, "Hey, there's a sale this week. Hey, there's a sale again today. Hey, it's a sale again today." I think they do a really bad job with building that relationship over time.
When I had my e-commerce brand, every day I was just sending them an email with a story like, "Hey, woke up." I had a MCT oil coffee creamer. Every day I was like, "Hey, I tried something really cool today. I put a little bit of this chocolate syrup in the mix and this tasted really good and it was awesome. My kids even…" Blah, blah, whatever there was. I built this relationship with my customers so that when I did a sale, they were more apt to open the email, they were more apt to take advantage of what I was doing. When I launched a new product, they were more open to open those emails.
I really see with as much AI that I just talked about and all of these cookie cutter things happening, the more that you can build that first party data, email addresses, SMS, and build a real relationship with those shoppers, you're going to have a Bulletproof brand. Because every time Roy shares something on LinkedIn, I'm like, "I want to watch because I want to hear from Roy." I think that's such a missing piece in the e-comm space. People want to hide behind their brands. Maybe they want to just sell the brand, whatever it is. But if you have that direct connection, I think that is such a direction that's going to set you up for long-term success in this world.
Roy Morejon:
Absolutely. I want to hear, what's next for Grommet?
Greg Rollett:
Oh man, we have so many fun stuff in the work. Q4 is going to be absolutely insane. We went from launching 20 products a week, and over the next four weeks, I don't know exactly when this episode's coming out, but we're going from 20 to 30 products a week to just front load all of these amazing gifts that people are going to want to buy into the New Year. We're experimenting. Right now, when a shopper up votes a product on Grommet, they get a 20% discount code. We are now experimenting with 30, 40, 50% off discount codes, especially during Black Friday, Cyber Monday. Huge sales on that front. And then continuing to build more tools for makers. This one is near and dear to my heart, is that every week we're coming up with new images, new banners, email creators, email generators for brands, using AI to build out press releases and things like… How many tools can I hand a maker? I think you mentioned in the intro like the Oprah Effect. If you treat your Grommet launch like you're on Oprah, so will everybody else, but what are the tools that I can just hand you for that?
The other thing is just how, again, can we create this ecosystem for makers? Hey, they did great on Kickstarter, they did great. They got on Shark Tank. They did this great thing. Now Grommet is go-to market. But now how do I do email? Now how do I optimize my Shopify store? Now how do I do SMS? Now how do I go and run Facebook ads? Hey, we did great on Grommet, this creative really did well, how do I channel that into my Meta ads or my YouTube ads? I think it's finding partners, like working with you guys, working with some of the email agencies we work with, working with some of the video vendors we work with, to create this ecosystem of who can I trust out there? Again, knowing that Grommet doesn't get paid for any of this, that I have no skin. It's not like I'm sending stuff to Roy and Roy sent like… No, I want to send stuff to Roy because he's the best at what he does. I want to send stuff to these other partners. For us, that's a big piece of it, is how can we be that ecosystem for brands to make their first thousand sales, their first 5,000 sales, 10,000 sales? And then hopefully GiddyUp is the solution to scale them to the moon.
Roy Morejon:
Absolutely. Well, I can't wait to see what comes out in Q4 and all the products and all the tech and all the tools. I know it's going to be an amazing gift for all the entrepreneurs that are out there looking to get their products in front of consumers. Absolutely amazing.
Greg, this is going to get us into our launch round where I'm going to rapid fire some questions at you. You good to go?
Greg Rollett:
I love it. I love it. Let's do it.
Roy Morejon:
All right. What inspired you to be an entrepreneur?
Greg Rollett:
I tell this story all the time. When I was young and I was in high school, I started to notice that everybody had really cool shoes, really cool clothes, and I had a bunch of hand-me-downs. I realized that my parents were never going to be the ones that were going to provide that. I love my parents, it's nothing… I figured out at an early age that I had to create my own reality. Long story short for another podcast is I fell into the music world and started falling in love with all of these rappers that were running their own music label. You had Jay-Z and Rockefeller, you had Master P and No Limit, you had Baby, Cash Money, and so on and so forth. I was like, let me do that. My first fray in entrepreneurship was 10 years on the road on a band, signed myself obviously as the first artist on my label, but that was really my first fray in entrepreneurship is like if I want something in life, I got to go create it for myself.
Roy Morejon:
Greg Rollett:
Greg Rollett obviously is my real name, so G Row was my stage name.
Roy Morejon:
Greg Rollett:
Good old G Row hanging out.
Roy Morejon:
I think all of us had nicknames like DJ, XYZ or something like that back in the day because we grew up in similar times.
All right. Back to the launch round, if you could meet any entrepreneur throughout history, who would you want to have a drink with?
Greg Rollett:
Oh man, that is such a good one. Such cliche, but I'd love to talk to Elon. I'd love to sit and hang out with him. Why in the world go after Flame Throwers? Again, it's probably because he can, but I think that'd be a great one.
Roy Morejon:
Would that be the first question you ask him or something different?
Greg Rollett:
I think that I'd probably go down that direction. What are all these ancillary things? Because again, as entrepreneurs, you try to focus as much as you can, but none of us can focus. We all have other ideas. The problem is he just makes them come true, where we just think about them.
Roy Morejon:
Greg Rollett:
Roy Morejon:
All right. Any book that you would recommend to our listeners?
Greg Rollett:
Oh man. Books. I love The Art of Impossible by Steven Kotler. I'm a big flow state, optimizing performance, one of the best books in that space. And then Winning by Tim Grover, was Michael Jordan, Kobe Bryant's trainer. Just the winning mindset, what it takes to compete at the highest level. Those two are top of the list all the time.
Roy Morejon:
All right, top three skills every entrepreneur needs to be successful.
Greg Rollett:
Oh man, endurance. Know that you're playing a long game, so you have to be able to endure. Right now I'm big into… I don't know if this is a skill, but something I'm spending a lot of time on is stoicism and thinking about controlling what I can control, because there's so many things out of our control that we want to control because we're entrepreneurs. That's two. And then three, I think is the ability to create content at scale, whether that's you on camera or finding a way to do that, I think there's no escaping it. I've been preaching this for 10 years now, and I think that's huge for brands.
Roy Morejon:
All right, favorite product that's launched on Grommet so far?
Greg Rollett:
Oh man. I'm going to have to scroll just for like two seconds. I have it open here. Man, there are so many cool ones. I am going to go with… Man, now you're putting me on the spot and you're killing me here.
Roy Morejon:
Greg Rollett:
I love this. We just launched this really cool one. It's a Tumblr and it's got a speaker on the bottom of it. It is super cool. It sounds super cheesy and it's like the gift that you give, but I find myself using it every day outback with the kids. It's called… It's not the anything speaker. The Vibe Tumblr. Vibe, V-I-B-E Tumblr. It is the perfect gift for people. Love it. I use it every single day.
Roy Morejon:
Amazing. All right. Let's say, where do you see the Grommet next year at this time?
Greg Rollett:
Oh man. Right now the email list is just over 2 million, two and a half million. We want it to be at 10 million is the side there. I want to have had a thousand brands that have sold over a thousand products because of being on Grommet. Those are my two metrics. I look at them every single day. That's really where we want to be. 2 million to 10 million and a thousand brands having done their first thousand sales, and I'd be a super happy camper.
Roy Morejon:
Amazing. All right. Last question. I know we talked a lot about e-commerce, but I want to hear your take on what does the future of crowdfunding look like?
Greg Rollett:
Ooh, the future of crowdfunding. On the crowdfunding side, I think you're going to see more on, and maybe this is already happening, but I don't see it much, but on the B2B front, the health front, just really getting stuff that I think is going to change lives.There are so many. I spent a lot of time at universities with these people, these brilliant scientists and biologists and things that can really change climate and culture and health and cancer and all these things. I don't think that they get to shine like the Coolest Cooler, or Polygons. That's sexy and I could buy it right now and I'm going to get it, but I think some of these world changing things.
I spent a lot of time with Peter Diamandis and his XPRIZE and how they're doing some of these prize incentivized contests. But I think on the crowdfunding side, these things need to become sexier for the consumer. I don't know if that's the future, but I would love to see that tackling these bigger initiatives, because you can only have so many tumblers. I just said I love my Tumblr, but how many tumblers can you create? There's only so many. Let's do some things that really change the world.
Roy Morejon:
Amazing. Well, Greg, this has been awesome. This is your final opportunity to give the audience your pitch, tell people what you're all about, where they should go, and why they should be signing up for Grommet.
Greg Rollett:
Man, right now, if you are a brand, you have inventory and you're on Shopify, and if you're a friend of Roy's, just get over to the grommet.com. Right on the top of the site is a huge button that says Submit Your Product. It is absolutely free. The first part takes about 60 seconds. Connect the Shopify app, fill out a quick application. The Grommet's free. It's free to list, free to drive you sales. If we send you no sales, which we won't do, we will send you some, there's no risk. I want you a part of the ecosystem. We want to see you win, and I would love for you to be our next case study so the next time I come and hang out with Roy, and we're not just talking about Polygons, we're talking about you and dozens of others who have gone from Kickstarter to a success on the D2C side. Yeah, the grommet.com.
Roy Morejon:
Absolutely. Well, Greg, I know you promised me that… If anybody reaches out to me or you directly and mentions the show, they're going to cut the line. I think you've got almost a thousand brands ready to go on the site, so definitely reach back out.
Audience, you got to tune in every week. You're going to see these amazing stories. Make sure to visit artofthekickstart.com for the notes, transcript, links to the Grommet and everything else we talked about today. Of course, a big shout out to our crowdfunding podcast sponsor over at ProductHype, the Top newsletter for new products that just launched.
Greg, thank you so much for finally joining me on Art of the Kickstart. It's been a pleasure.
Greg Rollett:
Roy Morejon:
Thank you for tuning into another amazing episode of Art of the Kickstart, the show about building a better business, life, and world with crowdfunding. If you've enjoyed today's episode as much as I did, make sure to show us some love by rating us and reviewing us on your favorite listening station, whatever that may be. Your review really helps other founders and startups find us so they can improve their craft and achieve greater success like you.
Of course, be sure to visit artofthekickstart.com for all the previous episodes. If you need any help, make sure to send me an email at info@artofthekickstart.com. I'd be glad to help you out. Thanks again for tuning in. I'll see you next week.
Podcast: Play in new window | Download
Subscribe: Apple Podcasts | RSS