In this episode of Art of the Kickstarter, we spoke with Chad Hickman and Garret Prather, creators of Yardball. This Kickstarter campaign has earned the support of almost 2,000 backers, which pushes Yardball's motto, the ball for all. Yardball started as a tape ball that was tossed in the office, and the team worked through multiple prototypes and name changes to get ready for launch. Listen to learn how Chad and Garret took a ball of tape and transformed it into Yardball.
Short on time? Here's what we talked about.
Marketing looks different for every product, and Yardball's marketing involved kids playing with it in the yard and people tossing it around at tailgates.   

Sandlot Goods originally made leather goods as a hobby, which led to the creation of Kansas City merchandise. Once they began creating pandemic-related products, like testing gowns and masks, they made connections that helped them launch the rest of their ​leather goods line.

Naming a product is challenging. It needs to be catchy, not under trademark or copyright, and fit your brand's personality. Learn how the Yardball team landed on "Yardball."

The team decided to test out crowdfunding with Yardball to provide market validation and give them the confidence to scale.
Links
Note: As an Amazon Associate, Art of the Kickstart may earn a commission from qualifying purchases.
Sponsors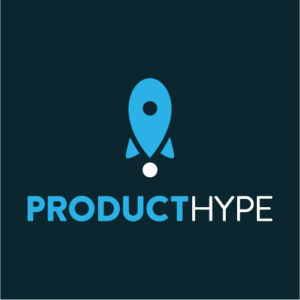 Art of the Kickstart is honored to be sponsored by ProductHype, the leading crowdfunding newsletter. Publishing weekly, ProductHype showcases five of the best, most innovative and exciting crowdfunding projects in an absurdly unique way. Their audience of more than 300,000 crowdfunding fans regularly back featured products and eagerly awaits the newsletter to learn about the new ideas that creators are bringing to market. Learn more about having your project featured in ProductHype, or join the HypeSquad today!
Transcript
View this episode's transcript
Roy Morejon:
Welcome entrepreneurs and startups to Art of the Kickstart, the show that every entrepreneur needs to listen to before you launch. I'm your host, Roy Morejon, president and founder of Enventys Partners, the world's only turnkey product launch company. From product development and engineering to omnichannel marketing, we've helped our clients launch thousands of inventions and earn more than $1 billion in sales over the past 20 years. Each week, I interview a startup success story, an inspirational entrepreneur, or a business expert in order to help you take your launch to the next level. This show would not be possible without our main sponsor, ProductHype, the weekly newsletter that goes out and shows you the best inventions that just launched. Make sure to check out producthype.co and join the Hype squad. Now, let's get on with the show.
Roy Morejon:
Welcome to another edition of Art of the Kickstart. Today I'm super excited because I'm playing catch. I am talking with Chad Hickman, founder and co-owner of Sandlot Goods, also a member of the team that created Yardball, and he's brought in a play partner with him, Garret Prather, the director of business development. Gentlemen, thank you so much for joining us today on Art of the Kickstart.
Chad Hickman:
Yeah, thanks for having us.
Garret Prather:
Yep. Glad to be here.
Roy Morejon:
I know we had some tech difficulties, but we're here, we're ready to play. First off, I've got to say congrats. You guys have a campaign that has reached and been supported by over 1,000 backers, which is huge. You've almost raised almost $50,000 for this campaign, Yardball, the ball for all. So if you would, give our audience a little bit of background and talk about the product as if they've never heard it or seen it before.
Chad Hickman:
Yeah. Well, we like to think of it as the ultimate ball, just to bring everyone together. It kind of had some interesting roots. It started with this tape ball and… Oh, excuse me. And this was a ball that we just sort of pulled tape off of a floor after doing a project and it just became this conversation starter. We would chuck it around the office. We would use it during brainstorm sessions, and we always joked that it's the perfect size, weight, and just feel to where it doesn't knock stuff over and it doesn't hurt. It turned into this… It had a little cult following in this little community we have and we decided sort of after the pandemic got through its first phase, let's see if we can turn this into a product that we can really scale up and make a bunch of them so that it's not just us making a bunch of tape balls.
Chad Hickman:
So that's kind of where this came into play. It went from this to ultimately this is what we're launching with. So it took us a little bit to nail down how do we get the feel similar to this? And we went through several materials and countless amounts of leather, different providers to find a leather that was broken in right from the get go. Yeah. So that's kind of how it started. It took us 18 months probably from when we decided to do it to when we actually launched our Kickstarter.
Roy Morejon:
So in terms of creating the first tape ball, I know office antics and things like that, right? There's lots of things people throw around in an office, whatever they may be, some hurt more than others. The Yardball seems really interesting, not only because of the idea of it. The ball had been created beforehand, but you guys have taken a very unique spin on that. And it seems like it's evolved based on some of that office banter and play in terms of it being not only something for the office, but for something for everyone to be able to play with. How do you think that's kind of evolved from the initial idea to where it is now?
Garret Prather:
Yeah, I think it's… [inaudible 00:03:47] and probably a couple different phases of it where Chad and team knowing too, given the history of Sandlot Goods, especially before I joined, where based on making leather goods. I think that's really where it was like a natural evolution kind of within the small knit community that Chad speaks of where it's, okay, so we can transform it into a leather good because that's what we know how to make. But then also diving into that and realizing it's not just as simple as just grab the nearest thing of leather and make it a good ball.
Garret Prather:
But I think where it really took off is once that iteration started taking place and everybody would, I mean, you'd take it home, take it to a tailgate, kind of take it wherever because we're testing it out, that naturally revealed itself on how it can appeal to a wider audience. And I mean, I think just in my own personal background where I've seen the most success whenever I've worked on teams and with other companies trying to get products out is getting it out in the field and iterating on the spot with a real consumer is going to be your greatest chance for success.
Garret Prather:
And I think that's where we're lucky with something like this that is simple and easy to get out to the field, that's where eyes got open even more to what is the potential for this. And also just kind of, I mean, not to be cliche, but just the natural joy that it can cause with people and just getting out there and throwing the ball. I mean, the story I always use is my mom who I've never really thrown a ball with in my life outside [inaudible 00:05:20] as soon as I brought it home and we started all testing it and doing it, she came out and was throwing the ball with us too. And that, for me, was my own aha moment of like, okay, this really appeals to everybody because it doesn't take this crazy skillset to be able to throw a spiral like Patrick Mahomes who, side note, is the greatest quarterback there is and will be-
Roy Morejon:
Yeah, I don't know about that, but-
Garret Prather:
I don't know how much time do you have. I only need a minute, but if you need more time, but-
Roy Morejon:
[inaudible 00:05:46].
Chad Hickman:
All the amount of accolades he has is a minute worth, right?
Garret Prather:
Yeah, but it's so appealing because it really is… There's such a low barrier to entry and then just storing it and keeping it places as well. If you think about like a baseball and you have a glove and then it might be a specific timeframe to do it. I mean, this thing is literally… One of our social media posts was like, "It finally makes good use out of a glove box for the first time since everybody was wearing gloves in the early 1900s or wherever the glove box first got started." So I think that's just what gave us this great idea of being able to have this be widespread. And then just given the history of Sandlot Goods as a company and starting in leather and we've since evolved into other products, but it was just kind of a natural pairing in that way.
Chad Hickman:
Yeah. And always front of mine, the whole time you were trying to create this thing was it'd have to be used without… It has to be able to be used without a glove. You can use it with a glove but we had to make make that… That's kind of why we went through so many different types of leather before we landed on this one, which incidentally, this was our first choice, but it's very expensive so we kind of went in this roundabout way like a lot of people do like, "Oh, we can do this cheaper," and then we finally realized, "No, that's not possible in this case."
Garret Prather:
Yeah. And it gets back to, I think, kind of our core as a company where we do make products. I mean, this is made by hand and a big thing too for us is hats at Sandlot Goods. And those are all made from scratch as well here in the USA, paying a living wage. It's not an easy or normal path to take these days, but getting it to it… and even a product as simple as this, there is a lot behind it to get it, whether it's to come back to that simpleness or to kind of start, but there's so much behind it that leads to it.
Roy Morejon:
Nice. I want to talk about the name. What was the process there of naming it Yardball?
Chad Hickman:
Oh my gosh. So this tape ball, we always referred to this as a catch ball. I think it happened the day before we filmed our Kickstarter video, we found out from a… We randomly… Not randomly. We decided, you know what, let's do it right. Let's hire an IP lawyer to make sure Yardball… or sorry, catch ball-
Garret Prather:
Proper due diligence.
Chad Hickman:
… is available. And so the day before we filmed our catch ball Kickstarter video, we found out that it was actually not available. And the lawyers highly recommended we come up with a new name. So it took us a few weeks to find something because we had all grown so just… It was like part of the family. It was our catch ball. It perfectly encapsulated what it was. So we tried a few things, pill, we were like… Pilly was one of them and we're like, "No, that just doesn't quite ring."
Garret Prather:
It sounds horrible even now.
Chad Hickman:
It sounds horrible now and we were running-
Roy Morejon:
Something that kids should play with.
Chad Hickman:
We were running with that for like two days. And then we all woke up and like, "That's the worst name ever." So Yardball just kind of stuck because we found our… When we took it home, our children just… [inaudible 00:09:07] ended up out in the yard with it so it started to feel perfect. And now we've sort of done like a 180. There's no more slips where you call it catch ball. It's a Yardball, so.
Garret Prather:
And I think the reason too, I think, that Yardball is appealing is because you think about too, how everybody grows up and insert whatever sport it is, playing in whatever street with no shoes or none of the proper equipment, like all those great stories of how people… Kids scrapped to either play a certain game and I think that's why like Yardball, like it's your yard, whatever your… Define what your yard is. Everyone's yard is going to be completely different. And even, especially during pandemic times, what is a yard and how do people find that space? And I think that's where [inaudible 00:09:54] was really it stuck and I think it's really grown to.
Roy Morejon:
Yep. Nice. Talk to me a little bit about the larger company with Sandlot, and what you guys are doing and-
Garret Prather:
[inaudible 00:10:04].
Roy Morejon:
… kind of how that business has evolved to now use crowdfunding as a way to launch this new innovation.
Chad Hickman:
Yeah. I'll take that one since I've been doing it since 2014. Sandlot started as a hobby in the garage of a [inaudible 00:10:22] and it sort of evolved from this dream. I sold creative services like advertising, photography and things like that. And after just getting beaten down by the constant negotiation, because it's a creative service and there's no tangible thing. We always joke, like, "Let's just make something and put a price on it. If somebody wants to buy it, they can buy it. And if they don't, they can just keep walking." It felt freeing. It seemed like it was going to be super easy at the time. And it ultimately did not end up being that way.
Chad Hickman:
But we started making baseball inspired leather goods. Initially, we wanted to make leather goods out of old baseball gloves, but having scalability in mind, that always was a concern. And then we went Horween Tannery in Chicago to find baseball glove leather, and found out that the minimums were outside of hobby quantities. So we ended up searching and finding a Horween leather because that was kind of the leather of the day in 2014, still great stuff. And we found a leather that felt like baseball to us. And we started making leather goods. And that went on for a few years as just this side hobby that we put way too much time into when we should have been focusing on other things. In Kansas City in 2014, the Kansas City Royals were absolutely crushing it. And you could put Kansas City on anything and sell it and people wanted it and just ate it up. And there were so many Kansas City companies that sort of funded themselves by selling shirts that said Kansas City on it.
Chad Hickman:
So that really pushed us to the next level. Dream was always for me, if I ever broke away from the photography world, was to make hats. And ultimately, that's what I ended up doing. Had six to seven employees all the way through till 2020. And then when the pandemic hit, we pivoted like a lot of people and made PPE, testing gowns, masks. We ended up making, I think, ultimately ended up being 600,000 masks and gowns. A lot of those were going to first responders. We had a great deal. We were working a lot with the VA health system on a very specific type of mask. And that just sort of opened our eyes to this pool of great sewers in Kansas City. And it was then when we decided, you know what, it may be the worst time ever to start a business in the middle of a pandemic, but you know what, let's start making hats.
Chad Hickman:
We have all these people. We don't want to let them go. We don't want to fire people in the middle of a pandemic. So it worked out amazingly well that as our mask demand started falling, the machinery and training was coming online to make hats. And that makes it sound super easy. There were a lot of growing pains, but from an outsider, it was this perfect changeover. And so we make hats and the Yardball was always this thing off in the distance and we finally decided… It had been something we talked about for another product we make called a Wlle Drink Sweater, which is just a Merino wool can koozie. We thought, "Maybe this could be a crowdfunded product," and it just didn't feel right. And finally, when we truly landed on our Yardball, we sort of just like, you know what, let's hold. Let's dip our toes in the water of Kickstarter. Let's look around at some marketing agencies and see what is this actual process?
Chad Hickman:
And it just felt so right for this because we had these benchmarks that if we hit them, we knew we could scale. And it felt like we were being truly honest with Kickstarter. You hit a certain amount, then we can start looking at new colors and things like that. We hit a certain amount and maybe we can engineer some sewing ball clamps that will help us speed up. And just because it's so unique, it needs its own… It needs a leather that we don't use for many other things. Actually, we don't use it for anything else and it needs tools that we would not use for anything else. So just from a crowdfunding standpoint, it just felt perfect for us.
Garret Prather:
Yeah. [inaudible 00:14:29] amazing.
Garret Prather:
What I would add too is just when it comes to procurement, kind of that very unsexy part of business and where… That's why this is appealing to, because it is that high quality leather and supply chain, which everyone is tired of hearing about now, but it's definitely a real thing. And being able to lean on the experience that was gained with hat making and how there's a lot of procurement that comes with that. I mean, we can do a whole different podcast on how many pieces there are to a hat and how tough it is to make one.
Garret Prather:
But that, I think, also we're able to dip into that experience and know and see, okay, here's how we can also get scrappy to start. And that's where you look at one of ours that sold out immediately was this ball that is a really nice tone. We had enough to make 100 of these, called them founders. And that's what it is. It's like a very unique… There's only 100 of these that we're making. But that, I think was, in my mind, a critical piece to capture people's imaginations of what it can be and what it can become. So it can start as something as a staple, but really the funding allows these kind of things that we can dream up in our heads to become this reality that appeals to a lot of people.
Roy Morejon:
Awesome. So you had mentioned in terms of maybe trying to think of a product for crowdfunding, I know Yardball maybe wasn't immediately made for crowdfunding, but what was kind of that evolution of knowing about crowdfunding and then knowing that Yardball was going be a good fit to launch using Kickstarter as a means to validate that idea?
Garret Prather:
Wow. Do you want to take that?
Chad Hickman:
I have sort of forgotten the question in my attempt to avoid it. Could you say that one more time?
Roy Morejon:
Just what was your first introduction to crowdfunding and how did you know that Yardball was going to be a good fit?
Chad Hickman:
Okay. Yeah. So I have been looking at Kickstarter for quite a long time. I've backed a few projects in a way that like… I've been the guy that donates a dollar to things that I think are cool in the past. Like I said before, it always felt what you… The products that work well on Kickstarter are the ones that aren't things that typically have machinery just out there ready for it, or that have these benchmarks that you can hit that will help you really scale. Because I think that's what it's about. It's like using the crowd to advance, fund.
Chad Hickman:
Your scalability. And it really felt like Yardball had those benchmarks that would allow us to like, once we come out the other side of it, we have this… We might have six colors and that's what everyone's asking for is six colors. We might be able to put licensing on it, because that's something we can pursue further because we have this initial infusion of sales. So I hope that answered your question and I didn't just regurgitate what I was saying before. But I've always looked at it as benchmarks.
Roy Morejon:
Absolutely. No. And I think you guys have hit a significant benchmark with over 1,000 backers coming into the campaign. What was some of that prep work that you did in advance of the campaign to put yourself in such a good position to not only overfund on day one, but see continued growth in the campaign day after day it's been online?
Garret Prather:
Yeah, I think that's where, when I was thinking as Chad was talking about that kind of what would make you think something is good for crowdfunding? I think some of that too is having now on the other side of it, I don't think we have any idea what it truly was getting into [inaudible 00:18:07] where you can think, oh yeah, let's crowdfund this. That's how we can do it. And then you start writing it all down and you're like, "Okay, this is not just, hey, we're going to get a bunch of people to support it and do it." And so I think we also went through that internally on a couple different stages of being confident enough to really take the plunge.
Garret Prather:
And so that's, I think, something that has been a big time learning was seeing how to line up everything from a business standpoint, but then so much of it too is personal. And I think that's kind of the beauty of the crowdfunding where you want to make sure that it is a legitimate thing that the consumer is going to want. But also at the same time, [inaudible 00:18:46] like you want your friends to make sure… like your friends and family, like they think it's a cool thing too. And so much work getting it ready on creating all the assets, getting the page done, verifying the pricing if you're going to ship international or not.
Garret Prather:
And so for us to have a partner, and what we did is work with partnership on being able to help someone who's been there and done it and help guide through. I think that was really nice. And this might not be the best way to compare it, but it's how it's on my mind because I have two little boys who are just energy and pinball around the house. So when I think of like for us going through, when we had the boys, we had a doula and that was like… A doula is so critical because they've been there and done that and can just keep you sane through a really trying time that you have no idea what you're doing.
Garret Prather:
And that's what's come to my mind in that and that's probably… I see Chad smile as he's processing that. But I really think there's something to that. And so there is, it's such a combination of doing everything that you've been professionally taught to do from a marketing standpoint, from a business development standpoint, from an operational standpoint, but then really being able to just be able to like convince your friends and family to support something and not make it sound like a pyramid scheme, I think is kind of like the other true aspect of it.
Garret Prather:
And that's what's been kind of, I don't know, for me personally, funny in a way of texting and being like, here's a link and here's… This is what it is. It's a leather ball, but you got to trust me. This is what you want. And it's kind of like using your social capital for it. I think that's been kind of a new thing being the first crowdfunding for us. But I can't wait for the doula part of this to really blow up the podcast world, so.
Roy Morejon:
It's going to be a thing. So I know as you guys began the research process of looking at Kickstarter as a means to launch Yardball with, you've been working with us here at Enventys Partners for a while now to help that launch be so successful. So what were some of those considerations that you guys looked at when choosing an agency to partner with?
Chad Hickman:
Yeah, for sure. I would say number one was transparency. Number two was, and maybe this is part of transparency, is setting realistic expectations. We felt like some of the others, the goals they were giving us just felt a little bit lofty to try to get us in the door. And I'm not saying you guys set the bar low, but I feel like you're performing as you promised. And so that was huge. And then just getting to know the team, I think after one of the first Zoom meetings, we all left the meeting and we were just like, "This is the team that's going to carry us to victory." So yeah. You have anything to add on that?
Garret Prather:
Yeah, and for me too, especially coming in and really kind of trying to run point on it from a day to day, definitely when I was trying to vet and look at it, it was that kind of just… It was realistic. It just seemed realistic. And I think going and talking with a couple different companies, there's a lot of things that… There's a lot of similarities, but then there are those kind of one or two things that set set folks apart. And for some of it, it can be appealing to a certain company and some for others. And so for us, it was that transparency and really that need of like, I need to know if this just isn't working. And I need to know if we need to really pivot or change or do this. And I felt that from the beginning and that's why I think the relationship has gone really well.
Garret Prather:
And just that kind of accountability and it just, it helped us stay true to the timeline. I think that's the other important thing. And what I appreciated too is how there is… It's laid out where this is the timeline we've seen success with. These are milestones we have to hit. [inaudible 00:22:37] I think you guys didn't over-complicate it. You're like, "This is what can help lead to success." Now, of course you have to do a lot of this.
Garret Prather:
This isn't just, we're going to hand it over to you and then you're going to be successful. But I think that's what we needed in order to have success. I think as we've seen, it has. And there's definitely a lot of credit goes to you and your team for being able to get us to where we are. I'm hoping as this podcast goes, we hit that 50,000 mark. And I know we wouldn't be there if we were just doing it today and it just goes to that having never done a Kickstarter before and going the route of crowdfunding with this product, it's why we needed someone such as you all, so it's been great.
Roy Morejon:
Absolutely. I'm seeing backers come in every minute. I'm looking at this thing going up and up. So really excited for that. What's been the one big takeaway or one big surprise with launching this campaign?
Chad Hickman:
I mean, outside of the first six hours, it felt like we were on cloud nine. I mean, I don't think when you guys were setting expectations, I don't feel like the expectation was that we would fund in six hours.
Garret Prather:
Yeah. That's why I-
Chad Hickman:
Interview was very reserved and it felt-
Garret Prather:
Because I pressed too. I was like, "Just tell me what are you feeling? What are you thinking? How are you going to [inaudible 00:23:56]?" Yeah, it seems the numbers [inaudible 00:24:00] going [inaudible 00:24:01]. I'm like, okay, I really [inaudible 00:24:04]-
Chad Hickman:
Yeah, I didn't think on day one, hour six, I would be like, "Oh my gosh, are we going to be able to make all these?" You know what I mean?
Roy Morejon:
Yep.
Chad Hickman:
We always figured out and we knew we would need to hire if it got certain places and train people. And that's part of what we're trying to fund here is jobs, but it happened so fast in the first six hours that those feelings just hit me.
Garret Prather:
Yeah. I think if I were to go back and look at the team's group text, it would be pretty funny because it was probably how teenagers texting, the joy and excitement or screenshots as things go up. Yeah, I think for me, it's just so satisfying that we know we're not in a group think situation where we all think this is a great product. It really shows that it is a great product. And I just think it's going to be cool for so many people to experience these when they do get them and throw them around and all that. I think that's just like… I don't know, it's just so satisfying to have that feeling and you get that through crowdsourcing so quick versus like, okay, now, if we had put it out on shelves on our stores and then had it online and you can kind of ship them one by one. And of course, you can look at monthly reporting and see it. But yeah, it was just, to have it go in real time, you just don't get that all the time.
Roy Morejon:
Yep. That is definitely the unique element of crowdfunding, right, where there's a constant feedback channel as well as revenue coming in immediately usually if you do these pre-launches correctly.
Garret Prather:
Yeah. I think on the lighter side, kind of is like the amount of people who comment on advertising on Facebook was very new to me. And especially people who felt threatened that we were trying to take the baseball glove away. We were like, "No, no, this compliments. This does not substitute. You're not going to have the Kansas City Royals out there throwing Yardballs against the Boston Red Sox anytime soon."
Chad Hickman:
We were made into villains that wanted to kill the baseball glove.
Garret Prather:
Yeah. Instead of being an appreciation product for it, it was viewed as that. So luckily, that was just a few folks.
Chad Hickman:
Very vocal minority.
Garret Prather:
Yes. Yes. So-
Roy Morejon:
Well, they can do that with their Facebook comments, right? Some people have more free time than others.
Garret Prather:
Yeah. Even on the 4th of July, I think that was probably my peak moment. During the 4th of July, I'm getting notifications. I'm like this is not a day. Shouldn't you be doing anything else right now.
Roy Morejon:
So just eating hot dogs and commenting on Facebook ads.
Chad Hickman:
Yeah.
Garret Prather:
Yeah. The American dream.
Roy Morejon:
Indeed. Well, speaking of the American dream, this is going to get us into our launch round. Garrett, you drew the short straw. You ready to go?
Garret Prather:
Let's do it.
Roy Morejon:
So what inspired you to work with entrepreneurs?
Garret Prather:
I think for me, my greatest inspiration in that regard has always been my dad and for that, he… So being an architect, he's an architect and pretty early in his career, just wanted to go out on his own and do it. And he had his own firm for about 30 years. And I had the privilege of actually being able to work with him. I started learning AutoCAD and correcting red lines at age 14. And I mean, hopefully there's no laws now being broken with that, but yeah, I started young doing that and just was able to watch him be both an architect, but also be a business owner. And I think that was just super inspiring for me. And that's always been something that's helped drive me. Now, I've worked in companies very large to hundreds of thousands of people globally to very small. And I always feel more at home when it comes to the entrepreneurs and kind of that roll your sleeves sort of business mindset.
Roy Morejon:
Nice. So if you could meet with any entrepreneur, who would you want to have a catch with?
Garret Prather:
So I think I'd want to have a catch with… It's going to be probably an obscure figure, but John Augustus Roebling. So that is, since I'm guessing not many people know who that is, that is the person who designed, but ultimately didn't finish the Brooklyn Bridge in New York City. For about seven years, my wife and I lived in New York City and so that was kind of… Always woke up seeing the Brooklyn Bridge as I walked to work. It's just a fascinating bridge from a kind of a son of an architect standpoint, if you will.
Garret Prather:
So I would really be interested to throw a ball with him because of the fact that he was able to take something during a time period of moving into steel, as far as a metal, and build something so big and great that it exists today. And today, people marvel and wonder how on earth was this thing built. So [inaudible 00:28:52] fascinating like how his mind translated that from nothing onto paper. And he designed [inaudible 00:28:59] of bridges across the United States during a very interesting time. So that's who I'd throw a ball with.
Roy Morejon:
Nice. Well, he's a first time mention on this show so thank you for that. What would been your first question for him though?
Garret Prather:
Probably what he was so bad at at farming because that's where he failed. He was a German immigrant and moved to Pennsylvania. And you would think, because that seemed pretty common at the time, that he would kind of figure out how to make it happen. And so he went from failing at farming to being able to design complex bridges. So I'd be like, help me connect that transition. Let me see and understand where that happened.
Roy Morejon:
Incredible. All right. Well, here's a softball throw for you. Who's favorite baseball player of all time?
Garret Prather:
Okay. That one, I think hopefully, yeah, it's a little bit more closer to home. So I'm very, I would say biased in saying it, but Nicky Lopez is definitely my favorite baseball player and that's because I've actually met Nicky and we do have an endorsement deal with Nicky. So being able to get to know somebody who's a professional baseball player and understand how hard he has worked to get to that point, I think just really resonates with me and something I can tell my boys of just like how people can make something that they do look so easy, but there's so much work behind the scenes that you have to do. So that's just kind of like a fun, personal favorite.
Roy Morejon:
Talking about work behind the scenes, what do you think are the top three skills that every entrepreneur needs to be successful?
Garret Prather:
I think they need the mind of a goldfish for sure. They need to be able to find that fine balance of work life and personal life because inevitably they blend and they bleed together. And so then the third is great communication skills because you have to be able to, whether it's communicating with your partner, this is the expectations, this is what I'm signing up for, and I want to sign up for, and then also being able to communicate and sell what you're doing. I mean, a lot of times you look at the great success stories where somebody didn't necessarily invent that product, but they were the entrepreneur who knew how to get that to the consumer, to convince the consumer that's what they needed. And so the communication skills, I think, are just critical.
Roy Morejon:
What's one product that's made your life a little bit easier during this pandemic?
Garret Prather:
Man, I'm trying to think of what part of the pandemic that I can address. I would say YouTube because the amount of home projects I then worked on while being isolated and being a first time homeowner, YouTube and FaceTime to call my dad as well and get advice on how to fix whatever's broken next.
Roy Morejon:
Nice. Technology. All right. Last question. And I know this is the first Kickstarter campaign for you guys with Yardball, but very interested to hear your take on what does the future of crowdfunding look like?
Garret Prather:
Man, I think for me, crowdfunding is definitely more of a social media aspect and way more than when Kickstarter got started and maybe how crowdfunding really brought up and through the various means of communication, but I do think that the way that things can go viral and then appealing to each generation with that is critical. And I think being able to understand that and being able to tweak your message to that way, I think, is key. When you look at whether it's a crowd who's only in TikTok or in Snapchat versus Instagram or Facebook. They're just different kinds of consumers.
Garret Prather:
And so going above and beyond your normal, whether you're doing an email campaign or how you're spending your advertising dollars, I think having a good understanding of the playing field and where you might know and have your niche, but also where you don't. And that's where you [inaudible 00:32:53] lean on somebody externally or go figure it out. I just think that's key. You have to meet the complexity at those complex roads.
Roy Morejon:
Absolutely. Well, gentlemen, this has been amazing. This is your last opportunity to give our audience your pitch, tell people what you're all about, where they should go, and why they should check out Yardball.
Chad Hickman:
Yeah. So please go to kickstarter.com, search Yardball, and back us, support us. Pick up a Yardball, two or three for your family. It's the ball for all. No glove needed. You can play with a glove, but toss it in your glove box and have an impromptu game of catch.
Roy Morejon:
Amazing. Well, audience, thanks again for tuning in. Make sure to visit artofthekickstart.com for the notes, transcript, links to the campaign and everything else we've talked about today. And of course, I got to give a shout out to our crowdfunding podcast sponsor over at ProductHype, the top newsletter for new products just like this. Garret, Chad, thank you so much for joining us today on Art of the Kickstart.
Garret Prather:
Thanks so much, Roy.
Chad Hickman:
Appreciate it.
Garret Prather:
Have a good one.
Roy Morejon:
Thank you for tuning into another amazing episode of Art of the Kickstart, the show about building a better business, life, and world with crowdfunding. If you've enjoyed today's episode as much as I did, make sure to show us some love by rating us and reviewing us on your favorite listening station, whatever that may be. Your review really helps other founders and startups find us so they can improve their craft and achieve greater success like you. And of course, be sure to visit artofthekickstart.com for all the previous episodes. And if you need any help, make sure to send me an email at info@artofthekickstart.com. I'd be glad to help you out. Thanks again for tuning in. I'll see you next week.
Podcast: Play in new window | Download
Subscribe: Apple Podcasts | RSS