In this episode of Art of the Kickstart, we spoke with Jack Yao, Co-Founder of Mobile Pixels and creator of Geminos. A repeat interviewee on Art of the Kickstart, Jack is also a repeat million-dollar campaign creator on Kickstarter. Jack and the rest of the Mobile Pixels team are now on their fifth campaign: Geminos. Geminos is a dual-screen desktop monitor that fully funded in 36 minutes and has raised almost $2 million with the help of over 2,000 backers. Listen to learn the lessons Jack learned on his creator journey and his tips for success.
Short on time? Here's what we talked about.
Personal experiences drive the ideas behind Mobile Pixels products, and Geminos is no different. It came from working in a small office and wanting to maximize space and productivity.

90% of Geminos campaign backers are repeat backers from previous projects. How did Mobile Pixels create such a loyal following?

The pandemic threw a curve ball for many businesses' manufacturing and supply chain plans, but Jack emphasizes the importance of transparency with backers about hurdles encountered in the production process.

Jack shares the three important aspects of launching an idea: research, feedback and adjustments.

Larger companies like Lenovo and ASUS dominate the desktop industry, but Mobile Pixels used its pre-launch campaign for the confidence it needed to continue the project.
Links
Note: As an Amazon Associate, Art of the Kickstart may earn a commission from qualifying purchases.
Sponsors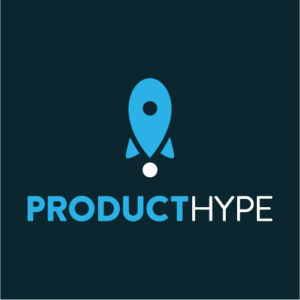 Art of the Kickstart is honored to be sponsored by ProductHype, the leading crowdfunding newsletter. Publishing weekly, ProductHype showcases five of the best, most innovative and exciting crowdfunding projects in an absurdly unique way. Their audience of more than 300,000 crowdfunding fans regularly back featured products and eagerly awaits the newsletter to learn about the new ideas that creators are bringing to market. Learn more about having your project featured in ProductHype, or join the HypeSquad today!
Transcript
View this episode's transcript
Roy Morejon:
Welcome entrepreneurs and startups to Art of the Kickstart, the show that every entrepreneur needs to listen to before you launch. I'm your host, Roy Morejon, president and founder of Enventys Partners, the world's only turnkey product launch company. From product development and engineering to omnichannel marketing, we've helped our clients launch thousands of inventions and earn more than $1 billion in sales over the past 20 years.
Roy Morejon:
Each week, I interview a startup success story, an inspirational entrepreneur or a business expert in order to help you take your launch to the next level. This show would not be possible without our main sponsor, ProductHype, the weekly newsletter that goes out and shows you the best inventions that just launched. Make sure to check out producthype.co and join the hype squad. Now let's get on with the show.
Roy Morejon:
Welcome to another edition of Art of the Kickstart. Today, I am super excited because I am speaking with one of my favorite founders. I am speaking with none other than Jack Yao, co-founder of Mobile Pixels and if you haven't been living under a rock for the last month, maybe the last four or five years now, it's been a year and a half since Jack and I jumped on the show, episode 354 for all those listening. Back when we had Jack on the show, we were talking about DEUX and that Kickstarter campaign that had almost 4,000 backers and over $1 million pledged. Well, Jack is back with his team, their fifth creation now on Kickstarter, Geminos. It's this amazingly, well, you know what? I'm going to let Jack talk all about it. Jack, welcome back to the show.
Jack Yao:
Thank you for having me.
Roy Morejon:
So Jack, you're on your fifth campaign, Geminos. It's already raised $1.2 million now from almost 2,000 backers. Let's talk about this product as the world has never seen it before. So what is it?
Jack Yao:
Yeah, so we really wanted to, you know, our first couple products were focused on portability, working outside of your conventional office, enabling people to stay productive while portable, and we wanted to take the entire sort of philosophy behind that and sort of reinvent your workspace inside the office. So Geminos is a dual-screen desktop monitor. Now, unlike conventional dual-screen setups where they're side-by-side, Geminos is top and bottom. The top display slides up and down while the bottom display pivots in and out, in turn it creates an angled visual surface that bends and fits right inside of your peripherals. So you don't have to swivel your head, tilt your head, it's just a lot more ergonomic of a way to work.
Jack Yao:
Now on top of the displays, Geminos comes with a fully integrated docking station, capable of 100 watt pass-through charging so it could, while your laptop is powering the Geminos, Geminos is also charging the laptop. It has a built-in webcam, two 8 watt speakers in the back, so really it's an all-in-one integrated working solution. And lastly, with this top and bottom setup, it takes up much less space compared to a conventional setup. So for people who might be living in a super urban area where you don't have a lot of space, you're in a dormitory, it's a great tool to have to help you stay productive in your environment.
Roy Morejon:
I'll say, this thing's amazing. When I first got this sneak peek of this product, I was like, this is a game changer for displays and everything. And then watching the crowdfunding video that you guys got produced and everything that's in there, you touch on so many different lines of work that needed disruption, if you will. And it's just simple in our minds to be like, oh, let's just stop doing the monitors side-by-side and just on top of each other, because again, we're all working from home these days, right? So it's just like that natural inclination to have everything in alignment seems so simple to think about, but for you guys to innovate it, how did you guys come up with the idea to flip things sideways and have it work that way?
Jack Yao:
Yeah. Like our first product, this one is actually born out of personal need. So well Stephen actually came up with idea when we first moved into a cool working space, we had four people in a 100 square feet office. It was crazy. So we didn't have any room. In the morning we would have to push all our boxes out to make room for the people to sit in and then when we leave, we have to push all the boxes back in because we just had stuff everywhere.
Jack Yao:
And because of that, Stephen kind of had to sort of jerry-rig his desktop setup. So he took two desktop monitors, placed them at an angle, stacked them on top of each other using some boxes and books and tapes or whatnot. And then we were like, "Wow, that's actually a pretty cool way to work." And we started digging into it. It was like, you know, everybody jumped in, pitched in, "Well, why don't we add a camera? Why don't we do a linkage system? Why don't we do this? And why don't we do that?" And then it kind of just came about as an amalgamation of everybody's input and really it was just because we didn't have a lot of space and it just so happened that we had that orientation in the office.
Roy Morejon:
Amazing. Yeah, absolutely love the product. So given your extensive history, I mean, you're one of now the most funded crowdfunding creators ever in the history of reward-based-
Jack Yao:
I don't know about that.
Roy Morejon:
It's pretty amazing. You've amassed a community now of over like 20,000 backers, your fifth campaign and now over $7 million raised for all of your products launched combined. So first off, Jack, I got to congratulate you, man.
Jack Yao:
Thank you. Thank you. You know, thinking back to our first campaign, crowdfunding was really like a moonshot thing for us. I had like a full-time job lined up, this was going to be a side gig and you know, it just took on a life of its own.
Roy Morejon:
So what surprised you the most over these crowdfunding years and launching innovations?
Jack Yao:
I guess the loyalty of our backers. I guess I just found out that 90% of them are repeat backers and that's an amazing number for me. We obviously spent a lot of money on marketing and shame on me for never tracking these statistics, but to find out that of the five campaigns, a lot of it's really coming from the same group of people, it is super gratifying to learn that and it makes me feel that all the hard work and all the problems we had to deal with is totally worth it because we've developed this very loyal community and they resonate with us and we're on the same team.
Roy Morejon:
Absolutely. Yeah, no, I know we were talking about this before the show, just about the loyalty of the community, but that comes back to trust. You have earned their trust. Your team, delivering product, being it as advertised, as marketed, putting it out there, delivering it on time. Doing all the things right now over these years, you figured out that model works, it's sustainable, and as long as you're constantly communicating with that community of things that are happening or delays or shipping or all the other things that go on behind the scenes that most backers have no idea, they just want to support the creator and the invention itself, but there's a ton of things that go into that. I mean, I guess during this pandemic, what were some of those changes as a business that you guys have had to make that's affected future product launches?
Jack Yao:
Well, touching upon what you said about trust, I think that is mutual and we really strive hard to build that trust and sustain that trust. Now with the pandemic and recent supply chain issues, everybody's had problems with manufacturing and while we're still a non-venture backed company, we rely on crowdfunding to generate the cash flow so we could go into production, but we do so much work ahead of time.
Jack Yao:
So it's not like we get the money and then we start doing the drawings. Our designs are 100% done. Our tooling's already done. We just need the money to actually kickoff the production. So we actually paid for like a 10 to 20% deposit for all the raw material. It's just a balance thing that we rely on crowdfunding.
Jack Yao:
So by really shifting all that work prior to Kickstarter, we are able to ship a lot more accurately to the date we promised. We're no longer shooting at the hip, you know, just trying to throw a date out there thinking that's the best we could do. We actually have a pretty solid game plan with several tollgates and milestones set up to get to that goal.
Jack Yao:
With that said, I know our last campaign, the DUEX Max, our shipment was delayed for, I don't know, I think two or three weeks and then with the DUEX Plus, that was in the thick of the pandemic. Everything was lined up ready to go and then all of a sudden there were no containers. Things were already made. There were no containers. China had a power outage. So you know, all the factories got shut down. Stuff like that still happens and by clearly communicating these setbacks, creating new expectations and just being open and transparent about everything, I think that's something that's changed from the past. It's really just doing a lot of work ahead of time and staying transparent and communicative.
Roy Morejon:
Absolutely. So given all this experience that you have in this community and running five massively successful campaigns, what would you say are two or three things that every crowdfunding creator needs to understand about the process of launching their idea?
Jack Yao:
Yeah. I think one is really get feedback. Crowdfunding is an opportunity for you to realize something you've always wanted to do to make your dream real. But at the same time, it's also a business so you want to make sure that there's market traction for your product, otherwise all that effort that goes into crowdfunding, you might not see the return on that type of investment. So definitely do research, tweak your product, get as much buying and feedback as possible, make your product as attractive to the crowdfunding audience and then get that part of it ready.
Jack Yao:
Now second is, if this is not going to be like a one-hit wonder for you, you want to create a sustainable business, definitely you need to start from the beginning to build that trust. You got to get a solid game plan to ship on time, get your factory lined up, have all that production stuff figured out before you crowdfund, not after you get the money. And that's going to help you succeed in the long run.
Roy Morejon:
So I got to ask, how did you come up with the product name?
Jack Yao:
Oh, great question. Well, we wanted to name it Gemini, which means twin, but it's been trademarked by like a hundred other companies. So we couldn't get it.
Roy Morejon:
Because it's harder and harder to name things these days, right?
Jack Yao:
I know. So Geminos is like, it's the masculine plural version of Gemini and nobody had trademarked it so we figured that would be an easy one to get. Really, that's the reason why.
Roy Morejon:
Fair enough. In terms of the trademark side of things, have you had to do any enforcement on previous trademarks that you guys have done?
Jack Yao:
Well, funny thing is our first product, which was called the DUAL, which was later changed to DUEX, we had this trademark troll come after us in my early days and I had no idea what the heck was going on. And I don't know, I got scared and I folded. But in the end as it turned out, he didn't even launch his product. We should've just stuck to our guns and named it DUAL. So that's like a trademark thing I had run into.
Jack Yao:
Other funny thing is, our company Mobile Pixels, we couldn't register that trademark because apparently Google has a pixel phone and also in the electronic space and they sent us some notice about, and that was right when we launched the company. I'm like, "Yeah, I'm not getting into a lawsuit with Google." So those are two funny things I had bumped into.
Roy Morejon:
Wow. So what about in designing the product, I know you guys are experts at this, but what were some of those challenges that you encountered? And maybe some of them were the reasons why no other monitor manufacturing company had even thought of doing this before.
Jack Yao:
Yeah. It's getting the feel to be perfect when you are lifting the display and adjusting it, it's got to feel balanced and light but also convey a sense of confidence when you let go, it's not going to drift away or it's just going to stay in its place. And that really had to do with balancing out a lot of the spring forces against the torques, the torque hinges inside and it just took forever to tune that feel and once it's tuned in, this product is being made overseas and because of the pandemic, we couldn't travel to the factories and trying to that magical touch with a phone call or a video conference had just been really tough.
Roy Morejon:
Yeah. I can only imagine. So tell me and talk to me about your campaign video, because I really enjoyed it. It was short, it was sweet, it got to the point and it touched on all of these different demographic groups that really this product I think fits a need for and probably so many more. But the campaign video was really unique and I know over the years you guys have continued to refine that in terms of that messaging, that story. So talk to me about the good time that you had shooting this video.
Jack Yao:
Yeah. We actually shot the video in North Carolina, in Raleigh. So yeah, we worked with a great production team. So this is our fifth campaign. The previous four videos had been this interview style, it's kind of boring. And Stephen just thought like, you know, maybe we should switch things up a little bit and try something different, see if it's going to stick.
Jack Yao:
So we talked with a videography firm, told them we wanted something to be funny. We want it to be humorous, lighthearted, but also convey really the value of Geminos. So I wrote the script, but they were able to splice the script into all these small scenes and really just made the video what it is. I think a lot of kudos goes out to Remedy for creating the video. We had a lot of fun. Stephen was a great actor and we had talked about in our next video, we're not going to hire anymore actors. We'll just have Stephen play all the different people in the video.
Roy Morejon:
I love it.
Jack Yao:
We'll save, you know, 20 grand on the video, too. So we had a lot of fun.
Roy Morejon:
That definitely looked like a lot of fun. And honestly, Jack, the entire team over here at Enventys Partners has really loved working with you guys over the years on all of these product launches. I mean, at the end of the day you guys can kind of choose what agency to partner with, but you know, obviously we love working with you guys.
Jack Yao:
Yeah, yeah. It goes back to that whole trust thing. It's once you have it, it stays and I trust you guys. I'm always in good hands when working with you guys. The team has been super responsive. Elena and the entire crew been great. So I couldn't be happier.
Roy Morejon:
Amazing. So what would be your top tip for raising over a million dollars on this crowdfunding campaign?
Jack Yao:
Well, I think it's easier to get there if you have a higher-priced product. That's one. So prior to this campaign, our average pledge is about $260 and we had a million dollar campaign on Kickstarter, but most of them are north of $800,000. But with this campaign, we got to a million dollars I think in 10 days. So having a higher ticket item definitely helps, but what it really comes down to is the product itself. You could charge $1,000 but somebody's got to want it in the end. So going back to what I said earlier, doing market research, making sure you have the product-market fit before you invest all this on Kickstarter.
Roy Morejon:
Yep. Fully funded in 36 minutes on this one, right?
Jack Yao:
Yep.
Roy Morejon:
Pretty amazing. So what has been the biggest surprise for you of this campaign versus previous campaigns?
Jack Yao:
Well, we were nervous. We were nervous about this product costing $500, $600, the affordability of the product. We were nervous about the concept. You know, our previous four campaigns had all been portable monitors and this is our first foray into the desktop market and the desktop market's dominated by UP, no. UPS guy just walked in so I said UPS.
Roy Morejon:
Yes, I know. Big brand, right.
Jack Yao:
But you know, Lenovo and ASUS and we weren't sure if we could make it a sustainable business with the razor-thin margins in here. So the surprise is that a lot of people bought into it when we did the pre-launch campaign, our cost per lead had been $1.53. And that's an amazing number compared to our prior campaigns. Facebook had doubled in CPMs in terms of cost, right? So $1.50 was the CPL we had when we launched the Dual four years ago. So seeing that type of cost per lead really helped me garner a lot of confidence and then on day one I think we did north of $300,000 in terms of funding.
Roy Morejon:
All about that pre-launch data, right? Understanding what they're doing, what are they excited about, what are they willing to pay for it?
Jack Yao:
Exactly, yeah.
Roy Morejon:
Amazing. Well, Jack, I'm not going to do the launch round with you today because you've been on my show, you already know the answers to these questions, but what I will ask you is my final question of, because you've done so many crowdfunding campaigns now, what does the future of crowdfunding look like in your eyes?
Jack Yao:
I think that at least from my perspective, because we've built our entire company based on Kickstarter, while I'm hoping that more companies will do the same thing, instead of using crowdfunding as a one-off to make one product, maybe they could build a business that really creates value for the community in the long run. Every product will see some type of improvement and with each improvement, there will be spillover effects where you create a new product that adds to the original portfolio. So I'm really hoping to see companies using Kickstarter to build an entire business and not just a product.
Roy Morejon:
Same here, my man. Well, Jack, this has been amazing. I'm going to end it with your opportunity to give our audience your pitch, tell people what you're all about, where they should go and why they should check out Geminos.
Jack Yao:
So Geminos is reinventing the way people are working in their offices, whether you're standing or seated, Geminos has the right position for you. It's a game-changer in terms of a desktop setup. Go on Kickstarter now, Geminos is live, I'm sure you won't be disappointed.
Roy Morejon:
Indeed. Well audience, thanks again for tuning in. Make sure to visit artofthekickstart.com for the notes, link to the campaign and everything else we talked about today. And of course got to give a huge shout-out to our crowdfunding podcast sponsor over at ProductHype, the top newsletter for new products that just launched. Jack, thank you so much for joining us today and congrats on all the success.
Jack Yao:
Awesome. Thank you for having me again.
Roy Morejon:
Thank you for tuning into another amazing episode of Art of the Kickstart, the show about building a better business, life, and world with crowdfunding. If you've enjoyed today's episode as much as I did, make sure to show us some love by rating us and reviewing us on your favorite listening station, whatever that may be. Your review really helps other founders and startups find us so they can improve their craft and achieve greater success like you. And of course, be sure to visit artofthekickstart.com for all the previous episodes and if you need any help, make sure to send me an email at info@artofthekickstart.com. I'd be glad to help you out. Thanks again for tuning in, I'll see you next week.
Podcast: Play in new window | Download
Subscribe: Apple Podcasts | RSS