In this episode of Art of the Kickstart, we spoke with Jackson and Gavin Mann, the father-son duo behind SOS Save Our Species. At 15 years old, Jackson turned a trip to Costa Rica into a wildlife card game with the intent to donate 100% of the future profits from his game to charity. Jackson and Gavin built a game meant to make a big, positive change ​by prototyping​ multiple gameplays and working with the World Wildlife Fund. Listen to learn how Jackson and Gavin turned tens of thousands of game trials into SOS Save our Species.
Short on time? Here's what we talked about.
Normal activities like family vacations, card games and books inspired this new game and conservation effort. Where might you find inspiration?

Partnering with the World Wildlife Fund helped Jackson and Gavin fact-check the game.

How do you balance technical accuracy with accessibility? The SOS Save our Species team juggled scientific accuracy with ease of understanding for the public.

Making a game is harder than one might think. Jackson and Gavin discuss the many rounds of gameplay they used to gather feedback for the game.

The team ran into issues when attempting to advertise their game on Facebook. Facebook bots flagged posts related to wildlife conservation as political and blocked them from being posted. Learn what they did to solve the problem.
Links
Note: As an Amazon Associate, Art of the Kickstart may earn a commission from qualifying purchases.
Sponsors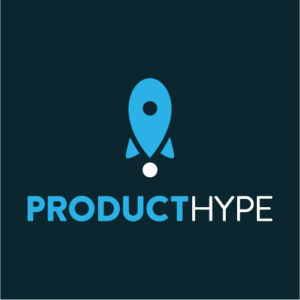 Art of the Kickstart is honored to be sponsored by ProductHype, the leading crowdfunding newsletter. Publishing weekly, ProductHype showcases five of the best, most innovative and exciting crowdfunding projects in an absurdly unique way. Their audience of more than 300,000 crowdfunding fans regularly back featured products and eagerly awaits the newsletter to learn about the new ideas that creators are bringing to market. Learn more about having your project featured in ProductHype, or join the HypeSquad today!
Transcript
View this episode's transcript
Roy Morejon:
Welcome, entrepreneurs and startups, to Art of the Kickstart, the show that every entrepreneur needs to listen to before you launch. I'm your host, Roy Morejon, president and founder of Enventys Partners, the world's only turnkey product launch company. From product development and engineering to omnichannel marketing, we've helped our clients launch thousands of inventions and earn more than $1 billion in sales over the past 20 years. Each week I interview a startup success story, an inspirational entrepreneur or a business expert in order to help you take your launch to the next level. This show would not be possible without our main sponsor, ProductHype, the weekly newsletter that goes out and shows you the best inventions that just launched. Make sure to check out producthype.co and join the HypeSquad. Now let's get on with the show.
Roy Morejon:
Welcome to another edition of Art of the Kickstart. Today is a special show because we are speaking with Jackson, a 15 year old inventor of a campaign that actually just launched a few moments ago called Save Our Species. We are also joined by Jackson's dad, Gavin, who's been helping him with the launch of SOS. Jackson, Gavin, thank you so much for joining us today on the show.
Gavin Mann:
Fantastic.
Jackson Mann:
Great to be here, yeah.
Gavin Mann:
Great to be here. Yeah, fantastic to be live. Wonderful effort by all the amazing team at Enventys. We're thrilled.
Roy Morejon:
Yeah. I know it's always a big day on launch day, and I'm super excited to be able to have you guys on the show on launch day and kind of talk through all the jitters that you have. But before we get into all that, let's just dive into the project, Jackson, and let's talk a little bit about where this all started and what inspired you to create Save Our Species.
Jackson Mann:
Well, we were in Costa Rica and there's lots of amazing wildlife in Costa Rica, and were playing lots of card games so we thought it'd be a cool idea to create our own card game to with wildlife. If people were as engaged with wildlife cards as they are with football cards or Pokemon cards and if the money from that went to charity, then that'd be a huge positive change. We also read this great book called Monkeys Are Made of Chocolate which is a really interesting wildlife book, and it gave us a couple of key concepts that are in SOS, like national parks and wildlife corridors, which are super important in SOS.
Gavin Mann:
Cool. Good. Nothing more to add.
Roy Morejon:
Amazing. In terms of the invention itself and the gameplay around it, talk a little bit about the product and the game and how it all works and where it started in terms of how you came up with the idea, created the cards and all of that to where the project is now active on Kickstarter.
Jackson Mann:
We were originally thinking board game, creating a board game, and then that kind of morphed into a card game because it's simpler and easier and quicker and more fun. Then we kind of came across a… Well, we kind of worked very quickly into gameplay that seemed to work, which is… So you have seven each cards and you take it in turns to discard and pick up cards, try to match sort of tricks like in Rummy, as it were. You have four different biome types which are essentially the suits in a card game, so you've got ocean, forest, grasslands and polar. Then you match habitat cards and species cards together from the same biome type to create biomes, and you get points for the species that are in the biomes. The rarer the species, the higher the points.
Jackson Mann:
Then whenever people create biomes, then an event card is turned over. An event card can be positive or negative, and they're similar to a chance in Monopoly. They can destroy habitat cards, and if your species cards are left with no habitat left then they become extinct and you lose the points for them. There are also two sort of wildcards. There's a national park card, which protects your habitat from event cards that'll destroy habitat, and there are corridor cards which come from wildlife corridors which we discovered in the book Monkeys Are Made of Chocolate. You can use them to connect one of your biomes to another player's biome, which means you get their species points as well as your own because it means the species can move freely between and get more points.
Gavin Mann:
[crosstalk 00:04:43] the book that Jackson's talking about, the author's a guy called Jack Ewing. He's an amazing American guy who bought a big farm in Costa Rica and proceeded to turn it back to rainforest. The concept of this wildlife [crosstalk 00:04:59] he's been advocating within Costa Rica, or actually within the whole of the Americas. You have these amazing national parks in Costa Rica, loads of them, but so many of them are…
Jackson Mann:
Separated by farmland. Then the wildlife corridors are strips of habitat that connect the other habitat together, which is neat.
Gavin Mann:
Exactly. He's spearheading an initiative to connect the whole of North America right down through to the whole of South America so it's possible for animals to move safely [inaudible 00:05:29] North America, South America. It's a very, very powerful card in the game and so if it can kind of flip the game…
Jackson Mann:
It's quite a game changer.
Gavin Mann:
Can flip the game because, Roy, if you're playing and you've very proudly created this incredible rainforest biome with all these amazing species, Jackson's hanging onto his corridor card until quite late in the game, connects to you and gets your points and it kind of flips the game.
Jackson Mann:
Yeah. There is also a risk with that because one of the events… Well, two of the event cards allow people… So you steal cards from the other people. You take it in turns to take one from the person next to you, and if your corridor card gets stolen… You only get one at the beginning so then that might ruin your plan, so you can't really hold onto them for too long. It's a bit risky.
Gavin Mann:
There was a good bit of jeopardy. Why don't you talk a little bit… I mean, talk a bit about the development process. As you say, it kind of quite quickly became a card game, but then very slowly became the game it is over multiple years.
Jackson Mann:
Yeah. It was, like I said, a board game and then it went to a card game, which we found a good thing that worked but it was still quite complex. Then we've done some… Well, we've tested it with friends and family and that helped us make it a bit simpler. Then also WWF did a extensive consumer research trial which a few families got sent the game, they played it and they gave us some feedback and we found a few more ways to simplify it from there and then just [inaudible 00:06:58] making a series of games.
Gavin Mann:
[crosstalk 00:07:00] it's literally… The key thing here is it's been through literally dozens of different versions, and I know Jackson's showing you [inaudible 00:07:10]. It's not so much about the look and feel, it's about the gameplay.
Jackson Mann:
Yeah.
Gavin Mann:
The gameplay through each of these different iterations over three years has been played by literally thousands of people, and every single time they've loved it but it's just got a bit simpler. Kind of the ethos of the game is absolutely still there, but every time it's just we kept peeling stuff away and realizing, "Wow, it's the same game but easier."
Jackson Mann:
Yeah. It's quite crazy when we came up with an improvement and that's effectively made it the same but so much easier to understand.
Gavin Mann:
Yeah. So yeah, prototype-
Roy Morejon:
I think there's a great nugget in there for all the other creators starting with something potentially really complex or an idea that's out there. I mean, you guys did multiple different rounds of testing and iterations and continued to improve it as well as feed your feedback cycle of, "How do we make this the best gameplay that it possibly could be?" Usually with most inventions, the simplest invention usually wins, right?
Gavin Mann:
Absolutely right.
Jackson Mann:
Yeah.
Gavin Mann:
The other kind of real learning that's in there is it's essential to get it out to people from all walks of life. We started with friends and family, but essential to go beyond your immediate core of friends and family, get it to people of all walks of life, and really, really importantly to listen very openly to your feedback. You can be quite defensive as the inventor and you kind of go, "Oh, well…" But actually just listening to all that feedback and addressing all that feedback, it just kept getting better and better.
Roy Morejon:
One thing I'm really interested in is how did your partnership with a huge global brand like WWF initiative? What was the process there and how did they get involved with this gameplay?
Gavin Mann:
Well, you can fill in on how it worked, but remarkably easy. I mean, they were the first people we approached because we said, "Let's go for the best. Let's go for the most recognized brand in this space on the planet." It's one of the most recognized brands on the planet full stop.
Jackson Mann:
[crosstalk 00:09:18].
Gavin Mann:
They're totally global, amazing brand. We just hit a nerve with them straight away the very first meeting, and we're very fortunate because, actually, this was all kind of happening during lockdown so it was quite easy for Jackson [inaudible 00:09:33] lots of meetings. But we hit a nerve, and I'll let you talk about working with them, but they were really looking for more initiatives to connect with younger audiences so this was, to them, "Wow. Here's a way to engage younger audiences and families together, and through play so it's kind of like gamification of learning, really." It was kind of quite a subtle way to get people to engage in species and the plight of species, in particular their habitats and what they can do about it. They were just… Yeah, they were incredibly excited, came on board really easily. We thought it was going to be… We were going to go through a list of 10 different charities, but we got lucky on the first one. Do you want to talk a bit about kind of working with them [crosstalk 00:10:18]?
Jackson Mann:
Yeah. Well, it was pretty fun to be able to go on a call with the actual scientists from WWF working out, "Well, what species and habitat are we going to use in game," helping us fact check the facts because obviously they have to be absolutely correct for all species. That was super fun.
Gavin Mann:
[crosstalk 00:10:42] quite involved because these things, they'll always get quite involved. You've literally got the head scientists, so got their chief global polar scientist and you're getting into these debates, which sounds crazy but you're like, "Well, we don't normally like to see penguins and polar bears together because they're on opposite ends of the planet, you know?"
Jackson Mann:
Yeah.
Gavin Mann:
It's like… You know? But then we have this debate about, "Well, we're going for a mainstream audience initially. They don't worry about that, we're not trying to educate at that level. We can in later versions bring out really more precise [inaudible 00:11:15] polar version or the Antarctic version." There was a lot of great stuff, wasn't there?
Jackson Mann:
Yeah.
Gavin Mann:
The other big benefit of working with them is they clearly have a very high sustainability bar, so that was very helpful for us when selecting manufacturing partners, et cetera, so it's the very highest level.
Jackson Mann:
Cartamundi was pretty easy because there's no plastic. Cartamundi have just started rolling out a paper wrap so even the cellophane that comes on the cards when they're brand new, that's now paper as well. There's literally no plastic and it's got all the right inks [crosstalk 00:11:52].
Gavin Mann:
Cartamundi are the world's largest manufacturer of playing cards. They're European based but they manufacture multiple countries around the world, including a number of big factories in the US. They're our partner and they're amazing because they've been a partner since very early on. They're very big, which [crosstalk 00:12:12] challenge for a small company like us, but, again, they got very into the mission and the vision behind it and have been great to work with.
Roy Morejon:
Speaking of vision, let's talk a little bit about the active crowdfunding campaign. I'm watching it in the background here and it's going up hundreds of dollars as we speak so this is great to see, but let's talk about how you were first introduced to crowdfunding. What was it, how was it and then what made you decide to use crowdfunding to launch this game?
Gavin Mann:
You do it.
Jackson Mann:
Well, I think I first heard of crowdfunding was when I saw on the front of the Exploding Kittens box, "The most backed Kickstarter ever." That was like… Well, five years ago at least. Didn't know what Kickstarter was then, and then that was before we came up with SOS. Then from the beginning, it kind of seemed like we were moving up to Kickstarter because it's quite a simple way to… Not simple, but…
Gavin Mann:
It's a great focus to have.
Jackson Mann:
It's a good platform.
Gavin Mann:
It's a great place. What Jackson's saying there is that we have been very focused from the very outset of, "Our first real major goal is to get this on Kickstarter." There's a whole big retail launch coming after that. Kickstarter is very focused, discreet thing for us to do.
Jackson Mann:
Well, it's easy to tell how well you're doing because you can see very clearly how much popularity, how much growth it's having and how big of a crowd you've got.
Gavin Mann:
It's also been a big motivator for Jackson, as you can tell. The whole Exploding Kittens Kickstarter story [inaudible 00:14:00] really interested in it and it's really helped drive him on, so today is a really, really big day. Unlike you, we're not looking at it in the background because we'd be very distracted and not answering any of your questions properly because it's been very exciting [inaudible 00:14:15]. The other thing I'd say, the other bit to your question there, Roy, was… I think you [inaudible 00:14:21] why, why crowdfunding. The other thing that's really great for us is this opportunity to build a community, to build a following. What SOS is all about, the fact that Jackson has, and we haven't even said it on this yet, has pledged very generously 100% of all profits from this game will go to charities.
Gavin Mann:
75% [crosstalk 00:14:42] WWF and 25% of it will go to other conversation charities that Jackson gets to choose. That's his kind of longterm interest. Again, to be very clear because it's a tight path we've had to walk, Kickstarter doesn't allow you to donate money to charity so we've made it very, very clear on the site that the money we raise on Kickstarter is 100% going to be spent on manufacturing the game. The more we raise, the more stock we'll make, the more successful our conversation will be with retailers, the more retailers we can supply with stock. So all the money on Kickstarter is to manufacture, produce the game, build up stock. All profits that then come from selling the game in retail afterwards will go to those charities. It's that kind of ability to build that community around Jackson. Again, it's easier to put Jackson front and center, he's front and center on the Kickstarter page in his film, easier to do that than if we go straight to Amazon and a retail store launch. It's amazing to have that opportunity.
Jackson Mann:
Also, Kickstarter's useful for… If you get a good Kickstarter, you can tell retailers about… Well, you can show them your Kickstarter campaign rather than just telling them to just trust you that's it's going to be good. They can actually see for themselves that [crosstalk 00:16:08].
Gavin Mann:
Yeah. The combination of WWF's reach and brand with retailers combined with actual evidence and demand on Kickstarter will be, I think, more powerful for us as we move forward.
Roy Morejon:
Absolutely. You've proved market demand, you're showing it. Let's talk a little bit about the lead up, the buildup, the anticipation of getting the crowdfunding campaign launched. What did or what are a few tips that you would recommend to other young creators that they should do in order to get their campaign in such a good presentation state, getting it ready to launch?
Jackson Mann:
I think having a good video is important rather than text. Obviously video nowadays is a really good way of getting across your point and engaging people. I think that video's quite an important thing. Also, making sure you've prototyped your game enough so that it's really fun to play already. You can't just think of the idea and then just guess the amount of each card you want. Obviously we had to play the game hundreds of times to work out how many-
Gavin Mann:
Hundreds. Tens of thousands of times.
Jackson Mann:
To work out exactly how many species and habitats you want, how many biomes or what event cards you want because it'll be different for other games, but you need to prototype the games with what you want.
Gavin Mann:
I would say it's kind of really planning ahead, getting your top line messages right, "What is it we want to say?" As Jackson said, the video but also all the other imagery and kind of branding around that that is… Getting that prepared really clearly upfront and then, very importantly [inaudible 00:18:01] Enventys have been fantastic because we wouldn't have known to do it. We wouldn't have known to do any of the things that your guys have coached us to do, but allowing plenty of time for a pre-campaign phase. We ran a five week pre-campaign phase where we were putting SOS out there on social networks via social network advertising, et cetera, to build up a database of emails of interested people so we can have a kind of strong start. The other reason it was incredibly important was it helps you flush out any issues and any errors [crosstalk 00:18:39].
Jackson Mann:
Well, obviously we had a massive one.
Gavin Mann:
Yeah, we had a really big one. Why don't you tell them the…
Jackson Mann:
Well, we… This was at the start of six weeks before the campaign where [inaudible 00:18:48] starting adverts, so we put up some card game adverts for SOS and then it's been blocked by all the Facebook bots. All of them get blocked because apparently talking about conservation is a political topic, so literally Facebook bots block them because it deems them as political and you need a political license to advertise politically on Facebook. That set us back a couple of weeks so we had to register for a license so we could put up adverts, and even when we tried just not even… We didn't even say conservation, we just said wildlife and it got blocked [crosstalk 00:19:33].
Gavin Mann:
Wildlife is political too. Again, to be clear, fantastic to have flushed that out early on. Your team was amazing. They were all over it, they were working with the reps of Facebook.
Jackson Mann:
We got approved faster [crosstalk 00:19:44].
Gavin Mann:
Yeah. Certainly. So we were really delayed by a couple of weeks because we really wanted to have that running, and the other thing that's fantastic is it gives you the chance to test loads and loads and loads of different…
Jackson Mann:
Adverts.
Gavin Mann:
… adverts. Jackson has been creating multiple short [crosstalk 00:20:04] his mobile phone, little video clips, et cetera, and then your team have been… They test all that and we can more quickly and easy see the sort of things that are resonating and bringing more people to the campaign page. Means you can hit the actual campaign running at full speed.
Jackson Mann:
Yeah.
Roy Morejon:
Yeah. Well, I mean, you guys have been working with us here at Enventys Partners for a while now. What were some of those considerations that you guys went through in choosing an agency to partner with in launching this amazing game?
Gavin Mann:
Well, the people's a key one. Our very early conversations with your team, in particular with Reid Phillips… Well, the fact that he likes guitars, you like guitars, that helped. But no, to be serious they were fantastic conversations. He got it really quickly. The whole interaction at that stage was incredibly professional, just the whole… We could see that you guys knew what you were doing, you'd done it loads and loads of times before so that experience was incredibly important to us.
Jackson Mann:
Yeah. Also, you do everything, basically, so we only have to use one company. Obviously we could do Facebook advertising, created the campaign and all the pre-campaign stuff and making the email database on Mailchimp and all that.
Gavin Mann:
And we're also conscious that we're actually only using a small slice. Everything that Jackson's just described there is a small slice of what you actually do, and it's only really through geographical reasons, the fact that we're here in the UK and your team's predominantly in America that we didn't use you for all the prototyping and all the videos, et cetera. We came to you when we were quite mature on that side, but we'd certainly consider that when Jackson does his next invention.
Roy Morejon:
Amazing. Well, Jackson, this is going to get us into our launch round where I'm going to rapid fire a handful of questions at you. You good to go?
Jackson Mann:
Yeah.
Roy Morejon:
Let's do it. At the young age… I think you started this three years ago I believe, but what inspired you to be an entrepreneur?
Jackson Mann:
Well, I think it's I always found it super interesting to create something yourself, so a product that's literally created by you because you have loads of things around the house which someone's created, manufactured it, sold it to you, the consumer, and it's cool to have things that you've created and spent a lot of time on to get into people's houses and people to play it. Obviously, I love card games as well.
Roy Morejon:
Absolutely.
Jackson Mann:
I've always thought about making card games. I used to make card games when I was six, just with cutting out paper and laminating them so I've always found that interesting.
Roy Morejon:
Nice. If you could play the game SOS with any entrepreneur throughout history, who would it be?
Jackson Mann:
Probably the creator of Exploding Kittens I think, Elan Lee. Yeah.
Roy Morejon:
Okay. What would be your first question for him?
Jackson Mann:
Probably how they got such a good Kickstarter. It was like $9 million. [crosstalk 00:23:25].
Gavin Mann:
Tips on making SOS better too, that would be quite handy. We're hoping you're going to set that up, Roy. On a serious note, we're hoping to chat with those guys and get some… Anyway, yeah, they're impressive.
Roy Morejon:
Jackson, what advice would you give to another young inventor who's looking to launch their idea?
Jackson Mann:
Well, lots of prototyping, I'd say, and, well, keep trying as well.
Gavin Mann:
What about on the prototyping the Mark Rober thing?
Jackson Mann:
Oh yeah, I did this Mark Rober course. A lot of yous have probably heard of Mark Rober. He's a famous YouTuber who used to work at NASA and Apple, and I did his course on product design and that was interesting to see the prototyping process on… Well, iterating design and coming up with ideas, and that was helpful for SOS.
Roy Morejon:
Nice. What's one invention that's made your life easier during the pandemic?
Jackson Mann:
All the modern technologies for contacting people over the internet, like Zoom [inaudible 00:24:32] ActiveCollab, Zoom, Teams. They made it super easy and made it easy to get on meetings with WWF, like you said, I could be on most of the meetings, almost all of them because of Zoom. Yeah, that's been really helpful.
Roy Morejon:
Yeah. It's absolutely amazing what technology's done for the world. All right, Jackson, I know we just launched the campaign moments ago, but I'm still very interested to hear your take personally on what does the future of crowdfunding look like?
Jackson Mann:
[inaudible 00:25:05]. Well, I think it could become more like retail. Not actually retail, but more where people are looking on Kickstarter for things they want to buy rather than a donation thing. I mean, obviously it is already like that but I think it'll become more like that.
Gavin Mann:
It'll become more and more…
Jackson Mann:
Integrated.
Gavin Mann:
… integrated with retail and Kickstarter and crowdfunding will probably move further and further down the development chain. The ability to just keep refining what people actually want and waste less stuff, "Let's make stuff that people really want to buy rather than make it and see if they want to buy it." It makes a whole lot of sense.
Roy Morejon:
Absolutely. Well, gentlemen, this has been amazing. This is your opportunity to give our audience your pitch, tell people what you're all about, where they should go and why they should check out SOS on Kickstarter.
Jackson Mann:
Well, it's a fun, quick to learn card game for the whole family. If that's not enough, 100% of profits are donated to charity and also you can get a Founders Edition on Kickstarter which is… I don't know if you can… Yeah, you can see it on here. It's got color foil on the front and it's signed by me as well.
Gavin Mann:
And where to go find it, just go search Save Our Species on Kickstarter.
Jackson Mann:
Oh yeah. Search Save Our Species on Kickstarter.
Gavin Mann:
It starts at £19, $27 and there's a few great value bundles on there as well.
Jackson Mann:
Yeah. Gift bags.
Gavin Mann:
Even if playing cards isn't your thing then get it for someone else. It's fun for all the family. Fantastic fun. Show them a few cards, and beautiful images too.
Jackson Mann:
Yeah. Getty Images [crosstalk 00:26:48] high quality.
Gavin Mann:
These images of all the wildlife are… As it plays out on the table, you have this kind of amazing scenes kind of develop all over the table with all these incredible species and their habitats.
Roy Morejon:
Well, it looks amazing. I can't wait to get my hands on it. I've got to thank you guys both for joining me on the show today. Audience, thanks again for tuning in. Make sure to visit artofthekickstart.com for the notes, transcript, links to the active campaign and, of course, I've got to give a shout-out to our crowdfunding podcast sponsor over at ProductHype, the top newsletter for new products that just launched. Jackson, Gavin, thank you so much for joining us today on Art of the Kickstart.
Jackson Mann:
You're welcome.
Gavin Mann:
It's a pleasure.
Jackson Mann:
Yeah.
Gavin Mann:
Great talking to you, Roy.
Roy Morejon:
Cheers.
Roy Morejon:
Thank you for tuning in to another amazing episode of Art of the Kickstart, the show about building a better business, life and world with crowdfunding. If you've enjoyed today's episode as much as I did, make sure to show us some love by rating us and reviewing us on your favorite listening station, whatever that may be. Your review really helps other founders and startups find us so they can improve their craft and achieve greater success like you. Of course, be sure to visit artofthekickstart.com for all the previous episodes, and if you need any help make sure to send me an email at info@artofthekickstart.com. I'd be glad to help you out. Thanks again for tuning in, I'll see you next week.
Podcast: Play in new window | Download
Subscribe: Apple Podcasts | RSS