In this episode of Art of the Kickstarter, we spoke with Victor Chor, Founder of InfinaCore and Creator of P4. From a young age, Victor had an entrepreneurial spirit, which he then morphed into a career. Victor and his team at InfinaCore have worked tirelessly over the span of three years to develop a product that competes with mainstream alternatives. Listen to learn how Victor used his entrepreneurial background and resources to surpass his campaign's crowdfunding goal by over 530% in just two weeks.
Short on time? Here's what we talked about.
From flipping products on eBay at a young age to creating P4, Victor talks about how entrepreneurial thinking has led to his success.

Not every idea has to be brand new. P4 was founded on the reinvention of power banks. What might you reinvent?

Apple's MagSafe is a competitor to P4. How do you compete with a giant in your industry? It's simple. Act quickly and do it better. 

As an avid Kickstarter campaign supporter who was familiar with the platform, Victor knew his idea was different enough to stand out on Kickstarter. He chose to focus on the community aspect of the platform to build his brand.

Use code "ATOK25" for 25% off Infinacore's website.
Links
Note: As an Amazon Associate, Art of the Kickstart may earn a commission from qualifying purchases.
Sponsors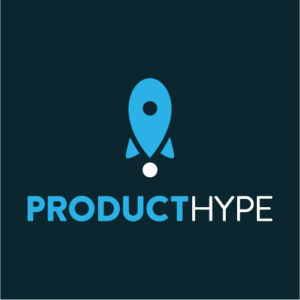 Art of the Kickstart is honored to be sponsored by ProductHype, the leading crowdfunding newsletter. Publishing weekly, ProductHype showcases five of the best, most innovative and exciting crowdfunding projects in an absurdly unique way. Their audience of more than 300,000 crowdfunding fans regularly back featured products and eagerly awaits the newsletter to learn about the new ideas that creators are bringing to market. Learn more about having your project featured in ProductHype, or join the HypeSquad today!
Transcript
View this episode's transcript
Roy Morejon:
Welcome entrepreneurs and startups to Art of the Kickstart, the show that every entrepreneur needs to listen to before you launch. I'm your host Roy Morejon, President and Founder of Enventys Partners, the world's only turnkey product launch company. From product development and engineering to omnichannel marketing, we've helped our clients launch thousands of inventions and earn more than $1 billion in sales over the past 20 years. Each week, I interview a startup success story, an inspirational entrepreneur, or a business expert in order to help you take your launch to the next level.
Roy Morejon:
This show would not be possible without our main sponsor ProductHype, the weekly newsletter that goes out and shows you the best inventions that just launched. Make sure to check out producthype.co and join the HypeSquad. Now, let's get on with the show.
Roy Morejon:
Welcome to another edition of Art of the Kickstart. Today, I am super stoked because I am talking with Victor Chor. Victor is the prototypical do-it-yourself entrepreneur that started his journey in high school, like many of us, over a decade and a half ago. That's double the time for me, but today he joins me on Art of the Kickstart to flex his wireless charging e-commerce startup InfinaCore, which is your all-in-one, completely wireless charging solution. It's truly innovative, so definitely go and check it out on Kickstarter right now. He just launched this invention, P4, on Kickstarter earlier in April, and hopes to contribute real innovation in the wireless charging arena. Victor, thank you so much for joining us today on Art of the kickstart.
Victor Chor:
Hey Roy. Always great to speak with you and thank you for having me.
Roy Morejon:
Absolutely, it's been a while. We got a chance to hang out at CES this past year and look at the invention, and I think a lot of people at the show got to look at it. The campaign's already raised over $85,000 from hundreds of backers from all over the planet, so if you would, give our audience a little bit of background on yourself and then about the product.
Victor Chor:
It's really awesome that we're able to do this podcast now versus how we previously had it before the Kickstarter launch, so 85K into it is awesome. We're 13 days in, 26 days left on this, so not even at the halfway mark yet. My background basically is in entrepreneurship. It didn't really start that way, but it morphed into this over time. When I was in high school, I was flipping things on eBay. There was no Amazon Prime at the time, this was like 2006, so eBay was the place to be, and graduating college, I was looking for marketing jobs and really, I couldn't ignore that my entrepreneurial endeavors was really taking off.
Victor Chor:
From there, I turned from a solo, one-man operation to three people, two of whom are my really close friends I still currently work with today. That was in 2015, and if we were to fast-forward again, in 2019, that's when we started InfinaCore the brand. That's when we moved from selling other people's goods to creating our own brand and actually innovating. We're working on our first patent in the U.S., and we've actually achieved the China patent for the P4 and that's on InstaCharge. I can go into details of that in a little bit, but basically my background is entrepreneur. We throw things at the wall and see if it sticks.
Roy Morejon:
Speaking of that, you cut your teeth on the eBay side of things and seeing what would sell, but then you were selling other people's things. Is that when the light bulb went off, when you wanted to have your own product and be able to sell that, and then make iterations from there with InfinaCore?
Victor Chor:
We do really good selling other people's stuff. We still do that to this day, but frankly, we need to always be growing, so we came up, as a team, with a concept that would work and we really wanted to focus on the wireless charging aspect of things. There's R&D that's required, research and ideas and designing and all that stuff, and we were ready to take on the challenge for that.
Roy Morejon:
Nice. Let's talk about that problem that you're solving with the company InfinaCore, but with your newest invention that's on Kickstarter right now, P4. How did you guys go about deciding on tackling that particular issue?
Victor Chor:
The P4 is the second generation to the P3 that was launched in 2020, and what we wanted to do was completely change power banks. Traditionally, when you think of a power bank, it's a brick, and you plug a USB into it and you get a charge, input, output, and then you would charge it with a cable, and then you use a cable to charge your device. The core concepts of InfinaCore is to use wires as least as possible and to potentially eliminate it, which is what P4 does very well.
Victor Chor:
We started with a Lego concept where you can piece together several power banks and charge them against the wall, completely no wires, and then, as we were creating this idea and designing the product, we found that there's a technology that we're patenting now, the InstaCharge, which I'll refer to now. It basically takes your power bank from 0% to 50% in four minutes, wirelessly. As you may know, wireless charging is typically slow, so to go from 0 to 50 in four minutes is groundbreaking.
Roy Morejon:
Let's talk about that, because I think that's the true innovation piece that you've solved. How did you go about doing that?
Victor Chor:
Without getting too nerdy on this, basically, InstaCharge takes two batteries. If you are at 0% on the 6,000 milliamp, which is the P4 mobile, and you're at 100% on the bigger battery, which is the P4 Hub, you can connect those two and it will transfer 50% in 4 minutes and 75% in 25 minutes. It gets throttled just so your batteries won't overheat.
Roy Morejon:
Incredible man, that's great innovation and obviously, we're seeing the success of that right now over on Kickstarter. How did you come up with the name InfinaCore?
Victor Chor:
We're taking the idea of the infinity symbol, because we want people to be powered up at all times. We started with the infinity symbol, and it ended up being InfinaCore through several iterations. Originally, I just wanted it to be Infinite, but you can't trademark infinite.
Roy Morejon:
It's tough to trademark just a word, right?
Victor Chor:
Yeah.
Roy Morejon:
Let's talk about the design process. Your company's gone through multiple iterations, new products, all of that. What was the process like when you began, in terms of a factory or setting up manufacturing and going about that process, to where your company is at now?
Victor Chor:
When we were developing the concept in 2019, we were trying to figure out will wireless charging be the future? It was at that time where I went to Shenzhen, China and linked up with friends I'd met over a decade ago, and toured many different factories, went to four different… What do you call those? What's CES?
Roy Morejon:
The trade show?
Victor Chor:
Yeah, many different trade shows. They had the Canton Fair, which is the biggest one in China. Everything linked up there and the proof of concept was there, and when we launched the P3, we didn't know how it was going to go, but even to this day, we're selling a lot of them and I'm still communicating with the customers. That's what put us on this path to improve on that concept.
Roy Morejon:
Nice. What were some of those challenges? Anytime we talk to founders on the show, there's always big hurdles they have to overcome. Issues with the factory, or now with shipping and logistics, but when you were first getting the company off the ground in terms of launching your own product, what were some of those hurdles you and the team had to go over?
Victor Chor:
I would say the biggest hurdle would be Apple's MagSafe. We knew it was coming. We knew that someone is going to put this into the spotlight for wireless charging, and when Apple released the iPhone 12 and put MagSafe into the limelight, we knew that it was time to move fast. From there, we were able to take the pros and cons, because it's great. Thank you, Apple, for bringing wireless charging to the sphere, but you know there's going to be a lot of tough competition ahead that's going to take advantage of this mainstream wireless charging experience.
Roy Morejon:
And that's what you guys did. Now it's almost ubiquitous with every new phone that's coming out in terms of the wireless charging that's out there, and I think what you guys have created is truly innovative, which is always tough to see in terms of this being a whole new field in terms of what you guys have created with your battery technology.
Victor Chor:
Yeah, and if I was to add on that, specifically with the P4, the biggest challenge was to start from an idea and a concept into designing, and then taking the whole orchestra of everything that is required with the marketing and all the different pieces to make this Kickstarter really happen, and we're really happy with the results.
Roy Morejon:
Absolutely. Let's talk crowdfunding now. When was your first introduction to crowdfund?
Victor Chor:
Probably the potato. What is this, 2012 or something? I might have been in college, but Kickstarter was really taking off at that time, and through the years… I just checked, I backed 10 Kickstarters, and they were all unique concepts that my personality really gravitates towards.
Roy Morejon:
Was Mr. Zach Danger Brown's potato salad the first thing you backed?
Victor Chor:
It went viral, so it was really good for Kickstarter as a platform. I did not back the potato salad.
Roy Morejon:
Okay. What led you from your first introduction to crowdfunding to knowing that was the way you wanted to launch this and other products?
Victor Chor:
Traditionally, the way to stand out on Kickstarter is to have a very unique concept, and we were confident as a team that our concept was unique enough to stand out amongst the crowd. We really wanted to focus on, since the beginning, the community aspect of things. We're developing the InfinaCore Click, and it was just an idea, and the best way to really get as many people who are interested in your brand and your style is with Kickstarter and crowdfunding.
Roy Morejon:
Absolutely. Let's talk a little bit about some of the preparation work that you did to put the campaign and the project in such a great position that it's significantly overfunded to date.
Victor Chor:
Firstly, I would have to give a lot of credit to Enventys, and this is not just blowing gas on you, Roy, a lot of the people that I've been dealing with with Enventys have been super helpful. The process is clearly laid out and we didn't have to do as much as someone who didn't have help with this. All we had to do was put our head down, design the product, make sure that it works, work with the factory, work with the design company, and then Enventys really took us by the hand and launched the campaign and helped us set up the production stuff, the marketing stuff, the video assets, all of that, in a very transparent fashion.
Roy Morejon:
Absolutely. You've been working with us for a while now, it seems like, here at Enventys Partners, and you had your choice, right? What were some of those considerations that you looked at when choosing an agency to partner with to help launch P4?
Victor Chor:
Yeah, it was a laundry list of interviews that we conducted, and really what stood out… First off, I like to work a lot through referrals. Enventys was referred by a close friend. The second thing was the conversation with you. Being able to connect on that interview was really good, and then to really see the longevity and all the projects that you guys have done really helped seal the deal.
Roy Morejon:
Amazing. You guys, go check out P4 over on Kickstarter right now. Victor, this is going to launch us into the launch round. Are you ready to go?
Victor Chor:
Yep, let's do it.
Roy Morejon:
Let's do this. What inspired you to become an entrepreneur?
Victor Chor:
I'm good at it, and also because I have ADD a little bit, so I can't really sit in my seat.
Roy Morejon:
That's your superpower, man. If you could meet with any entrepreneur throughout history, who would it be?
Victor Chor:
It'd be Steve Jobs.
Roy Morejon:
Steve, all right. What would've been your first question for him?
Victor Chor:
"Will you invest in the P4?" And then it would be, "Can I get your number so that I can text you later?" And then I'll ask my real question, which is, "Can you spend some time with me, maybe 30 minutes, an hour?" Really, I would love to just spend time with people who I respect and idolize.
Roy Morejon:
Nice. Can you recommend any books or reading material for some new entrepreneurs into the scene?
Victor Chor:
This is a dated one, but when I was in college, The 4-Hour Workweek really helped me solidify my entrepreneurialness.
Roy Morejon:
Solid read by Tim. What advice would you give to any new inventor or entrepreneur that's looking to launch their product?
Victor Chor:
To launch your product on crowdfunding, you would definitely need to be prepared. You need to have all of the marketing and you have to have your team, you got to have your mission and your vision on straight, and you also need to have a great product. Be prepared on all fronts, it's going to hit you hard.
Roy Morejon:
Absolutely. What would you say are the top three skills that you think every entrepreneur needs to be successful?
Victor Chor:
You're going to need a lot of resilience, tough skin. You'll definitely need to have the vision because what you see in front of you for the next three to six months is not necessarily what you're going to be in the next one year, two years, so to be able to see one, two years down the line with the things that are happening now, AKA this podcast, this Kickstarter campaign, where that's going to position you in the next one or two years is going to be extremely helpful. It's going to help build that resilience and stick-to-it-iveness. Finally, you have to enjoy life and really connect with people and network with people, because that's going to be the biggest ingredient to all the other skills.
Roy Morejon:
Absolutely. Sticking with the theme of the future, very interested to hear your take, Victor, on what the future of crowdfund looks like.
Victor Chor:
I think that we're seeing a lot of cool things happening in Web 3.0, so crowdfunding should be moving to Web 3.0 in many ways. It hasn't changed in a long time and it's begging to.
Roy Morejon:
Soon come, I'm sure. Victor, this has been amazing. This is your opportunity to give your pitch, tell people what you're all about, where they should go, and why they should check out InfinaCore.
Victor Chor:
My pitch for InfinaCore. We started in 2019, launched our first product in 2020. We have a couple of different products, like the WalleyGrip, but we're super excited for the P4. We are going to be shipping in September, so if you haven't gotten in yet, you can get it at a 40% discount. I'm never going to sell this at this price ever, so you should get it if you're interested in a 0 to 50 in four minutes.
Victor Chor:
I'm here, you can always reach out to me at any of my Instagram, YouTube, Twitter, @InfinaCore. It's me handling all of those personally. I definitely want to thank my design team, Link, for helping out build the P4, the factory in Shenzhen that we've been dealing with for over a decade now. I can't do it without my team at InfinaCore. Enventys, obviously. We've gone at length with all of this. There's a lot of behind the scenes stuff.
Victor Chor:
We've created a really good product in P4. All you got to do is go to kickstarter.com, search P4, and we're going to pop right up.
Roy Morejon:
Boom. Victor, thank you so much for being on the show. Audience, thanks again for tuning in. Make sure to visit artofthekickstart.com for the notes, the transcript, links to the campaign, and everything else we talked about today, and of course, make sure to check out Victor's website for a generous discount code that we're going to list on our website, Art of the Kickstart.
Roy Morejon:
Of course, I got to give a massive shout out to our crowdfunding podcast sponsor over at ProductHype, the top newsletter for new products that just launched. Victor, thank you so much for joining us today on Art of the Kickstart.
Victor Chor:
Thank you so much, Roy. Always a pleasure.
Roy Morejon:
Indeed.
Roy Morejon:
Thank you for tuning into another amazing episode of Art of the Kickstart, the show about building a better business, life, and world with crowdfunding. If you've enjoyed today's episode as much as I did, make sure to show us some love by rating us and reviewing us on your favorite listening station, whatever that may be. Your review really helps other founders and startups find us so they can improve their craft and achieve greater success like you, and of course, be sure to visit artofthekickstart.com for all the previous episodes. If you need any help, make sure to send me an email at info@artofthekickstart.com. I'd be glad to help you out. Thanks again for tuning in, I'll see you next week.
Podcast: Play in new window | Download
Subscribe: Apple Podcasts | RSS