In this episode of Art of the Kickstart, we spoke with Jonathan Habshush, CEO and Co-Founder of HEAVYS. HEAVYS is changing the way listeners take enjoy heavy metal music. Not only are these engineered headphones protecting the ears of future heavy metal listeners, but they're also enhancing the listener experience. Listen to learn how Habshush and his team have raised over $1 Million on Kickstarter. 
Short on time? Here's what we talked about.
Habshush and the other Co-Founders of HEAVYS generated an enormous amount of interest before ever prototyping an actual product. Once the idea took off, the team backtracked and took to launching a crowdfunding campaign around the idea. 

While performing market research, Habshush and his team tapped into a surprisingly underserved market. They knew they wanted to create the best headphones possible, but pre-marketing surveys revealed an enthusiastic market of heavy metal listeners. The community eagerly backed HEAVYS' Kickstarter campaign and helped raise over $1.1 Millon dollars. 

Habshush stresses the importance of focusing on the "why" behind your campaign.
Links
Note: As an Amazon Associate, Art of the Kickstart may earn a commission from qualifying purchases.
Sponsors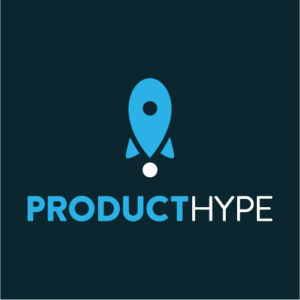 Art of the Kickstart is honored to be sponsored by ProductHype, the leading crowdfunding newsletter. Publishing weekly, ProductHype showcases five of the best, most innovative and exciting crowdfunding projects in an absurdly unique way. Their audience of more than 300,000 crowdfunding fans regularly back featured products and eagerly awaits the newsletter to learn about the new ideas that creators are bringing to market. Learn more about having your project featured in ProductHype, or join the HypeSquad today!
Transcript
View this episode's transcript
Roy Morejon:
Welcome entrepreneurs and startups to Art of the Kickstart. The show that every entrepreneur needs to listen to, before you launch. I'm your host, Roy Morejon, president and founder of Enventys Partners, the world's only turnkey product launch company. From product development in engineering to omnichannel marketing, we've helped our clients launch thousands of inventions and earn more than $1 billion in sales, over the past 20 years. Each week I interview a startup success story, an inspirational entrepreneur or a business expert, in order to help you take your launch to the next level. This show would not be possible without our main sponsor, ProductHype, the weekly newsletter that goes out and shows you the best inventions that just launched. Make sure to check out producthype.co and join the Hype squad. Now, let's get on with the show.
Roy Morejon:
Welcome to another edition of Art of the Kickstart. Today, I am super stoked because I am talking to a $1 million plus crowdfunding campaign that's just about to finish, over on Kickstarter. We are talking with the CEO and co-founder of Heavys, Mr. Jonathan Habshush got it. This is an amazing product, I'm super amazed that it actually hadn't come out yet because this is basically this next generation audio company, that's truly transforming headphones from a piece of hardware, to the truly immersive experience that defines real world limitations. So Jonathan, super excited to have you on the show today. Thank you for joining us.
Jonathan Habshush:
Thank you so much Roy, for having me. Super excited to be on here today.
Roy Morejon:
Absolutely. I got to go all the way back for the audience and learn, where did all this start? What inspired you to create HEAVYS?
Jonathan Habshush:
Look, basically, we started a company without knowing anything about headphones, but everything about the people who want them. We're all metalheads, we love metal music, we love hard rock, rock music. My co-founder came to me around two years ago and said, "Hey, I want to design a headphone that is engineered for heavy metal, and I want to do it for myself you want to help me?" Back then, I was working at another venture and I told him, "Get the hell out of here, there's so many headphone companies in the market there's no really need for that. You go ahead I'm fine, thanks."
Jonathan Habshush:
He came back two months later, with a finished, designed and engineered headphone, which he did himself, he has an engineering background, and said, "Listen to it." And obviously it sounded shit, I told him, "Dude, that's not going to fly, that's total crap." But I really kind of appreciated his grit and his persistence, in going forward and creating this product. And I told him, "You know what? Before you spend any money or anything in terms of resources on going down that rabbit hole, let's test first if this is a product that people want and our friends want as well." So, we did what we know best as well and started to run campaigns online, we took a picture of the headphone itself and basically started to run campaigns and target different music communities.
Jonathan Habshush:
So, we had the picture of the headphones and started to run different campaigns on Facebook and said, headphones for metalheads, headphones for classic lover, headphones for country music. And we quickly realized that heavy metal and everything around heavy metal from the hard rock space to heavy metal, was reacting very strongly to our ads. And that was the first moment where I was myself, very intrigued by the whole idea and said to myself, "Hmm, interesting. People react to that there might be some opportunity there." And then we took it a step further and we started say, look, it's nice to have likes and clicks on your ads let's see if we actually can sell headphones.
Jonathan Habshush:
We took a picture of the headphone, we started a small Shopify account. And without a lot of knowing about headphones myself, speaking for myself, added some standard specs and said, "Hey, we're selling headphones for metalheads." And within six days, we have tens of thousands of sales and I realized, "Oh, shit." We didn't have a headphone, we had sales already generated and I realized, this thing is taking off way quicker than I thought. But that was the moment when I realized, okay, we're hitting some kind of nerve here. There's some kind of underserved community, who really reacts to this product. That was basically the first moment of Heavys, when we decided to start the company. Obviously, we returned all the money back to our customers and we told them, "Hey, we can't actually produce it." And we reimburse everyone on this.
Jonathan Habshush:
But that was really the first strong indication of okay, we're hitting on some kind of need there, and basically started to build the company around this need or this significant reaction on our ads and obviously, the rest is a little bit history. We were in it at the moment where realized, okay, shit, me and him, we don't know nothing about headphones. We need to get somebody who knows his stuff very well. So, that was the moment where Axel Grell joined as a co-founder and joined as a team. My other co-founder, Yoav as well joined, and we basically kind of started the company from there.
Roy Morejon:
Jonathan, so you just dropped a ton of knowledge on this audience and I want to go back, because I think what you did is truly the path of least resistance that a lot of startups just simply pass over and they say, "Hey, I've got this problem, everybody else in the world probably has this problem too, so let's just launch thing." But what you guys did is really strategic and really sharp in terms of launching multiple different ad sets with targeting based on musical genres, which I think is smart as well see if it fits. Were you then sending those folks back to a then targeted landing page that had that same musical genre on it and see if they signed up or were willing to pre purchase? What did that look like?
Jonathan Habshush:
Correct. Yeah. So it was basically a very simple landing page per genre and we very quickly realized, there's just a simple PayPal checkout, no retargeting, no user optimization, no optimization at all you couldn't even pay with credit cards. So there's a lot of layers in there where you narrow down your TAM and we realized, just by this very simple product we already generated a pretty respectable traction, where we said, "Okay, let's double down and let's see how far we can get with doing this." And I think that's a little bit the narrative that we have at this company in general, is we never assume we know something until it's actually validated and tested with at least a critical mass of a couple of 1,000 people. And that's I think… we did everything from there on; the design, the actual features in the headphones, the language, the name itself. Everything was tested, and everything was tested with a sample group which we felt comfortable that will as well succeed at scale.
Roy Morejon:
That's one of the old sayings, never bring an opinion to a data fight.
Jonathan Habshush:
Correct.
Roy Morejon:
It's great that you guys obviously tested all those things out. So once you were able to find that category, that niche of consumer in terms of the heavy metal market, is that when you then shifted the page, built out the Shopify store, kind of put that dirty prototype on the page and started to collect prepayment for product that you didn't even have yet?
Jonathan Habshush:
No. So what we did basically back then, after it was a different brand, the different brand name, different design, different language as well. But what we said to ourselves then obviously, we refunded everyone and said, "Okay, you know what? Let's start from scratch right now." We have two options, option one is we just take an over the shelf product and rebrand it and we sell it and it could be potential successful, like one off. Or do we actually want to build a company here that has A) innovation and B) gives actual value to our customers? And my take and everyone's on the team's take was very quickly realizing, Okay, we want to actually build here something that is sustainable and hangs around for the long haul.
Jonathan Habshush:
So we said, we have to A) invent the headphone from the ground up and actually cater from a tech point of view as well to the needs of our customers. And B) as well, we have an opportunity here to build something around this niche of metalheads around the world and around this community. And we knew this community because we listened to rock and metal for all of our life and kind of grew up in that, and realized, okay, this is a big opportunity to differentiate ourselves through the narrative and not necessarily through commoditized technology. Like when I'm speaking now for the audio space, an NC is an NC, I mean there's better one, there worse ones, but this is not the reason why somebody will buy a Heavys headphones.
Jonathan Habshush:
We have to come up with through tech innovation at same time as well, we have to build a narrative where people can resonate not only like with our brand, but with our values and our missions and what we were trying to do here. Or the outcome that you see on our Kickstart is exactly the kind of proof of concept that like, this is something that resonates with people.
Roy Morejon:
Absolutely. Talk about proof of concept, I know as we're recording this, there's only five days left but you've got over 6,300 backers over 1.1 million raise. So congrats on the success there.
Jonathan Habshush:
Thanks so much. I mean, I'm saying thank you as well to everyone who backed us, who's listening to this. I think we were as well quite amazed by the massive traction we got. And I think the beauty around that is you choose your people, and I think we knew that metal is special, and we knew the dynamics within the metal community. And we know as well that metal, unlike pop music sounds very similar anywhere you go. Like metal in Japan, or metal in Australia, or metal in Russia versus US or Brazil sounds exactly the same. And we realized that because we're listening to metal all of our lives, through different generations, different decades. And the ethos of metal of being anti-establishment, more counterculture is as well playing into a very clear demographic.
Jonathan Habshush:
So it was really building this company around the people that we knew and creating a prob… not a problem, but creating a solution for our own needs. So it was fun and it wasn't easy, but it was fun to do so, so thank you for everyone who's listening and contributed. I think that's huge.
Roy Morejon:
Absolutely. So you talked about your team and give me some background in terms of when you were creating Heavys, what did that process look like? And then what is your team look like? And how have you guys gone about deciding what features to include in the final product?
Jonathan Habshush:
Yeah, so we basically started with our four co-founders, which is Axel, Guy and Yoav. Axel used to be the lead engineer for Sennheiser, he's a headphone guru and the true audio file he's behind the HD series, HD 6 Sounders and other Sennheiser. Guy is an engineer and a designer, so he has a bachelor's degree engineering and a master's in design, so he was kind of the building block of all of this and my auto co-founder Yoav, he used to work at Google as head of gross for ways, so he's as well very familiar with online, gross hacking, and that was kind of the building block of this company. We very quickly realized, okay, in the process of let's start with the fundaments.
Jonathan Habshush:
Because the stronger your fundaments, the bigger the house you can build on it. And we realized, okay, we have to really go back up to square one and build a product that sets the fundament for whatever we want to do on top of that. Obviously in the process of building the product, the first few people that we hired was an electrical engineer, mechanical engineer, we have as well a product designer which became like a creative director right now, which in the beginning, I super bootstrap, we put our own money into it, we paid everyone we could pay on freelance work and then realized those people who did good work and were as well enthusiastic about what we're doing, and most importantly believed in what we're doing. Those are the people then during the course of the last 12 months, we hired full time.
Roy Morejon:
Amazing. So let's talk about the active campaign. I know there's a few days left on it, but let's talk a little bit about the prep work, because I think what you touched on right off the bat on the interview, was a lot of that marketing work that was just let's just test and find out. What were some of those other things that you guys did to put yourself in such a great position to overfund on day one and hit that million dollar mark now that you're towards the end of the campaign?
Jonathan Habshush:
I think a Kickstart campaign it's like going into war, and you won't win a war without being prepared in the right way. So I think anyone who believes you can have an amazing product, and you just go online on day one and sell something, I mean there's always a chance, and then there's always I'm super happy for anyone who works out that way. But we basically started through the last 12 months and did several additional validations. And when I say validations, we basically tested with the small sample size of customers different price points. We tested as well different marketing slogans, we test a different language, we test a different approaches in how we want to show the product, we test pictures versus videos.
Jonathan Habshush:
And that was helping us to understand what works, what does not work in order to get more efficient. And then obviously before we went online we did…. With a so-called pre-campaign of having two weeks before the campaign, collecting leads to make sure that on the first day as well, we are having enough traction to generate this minimum viable buzz that you need in order to step up in the algorithm, and be visible to the whole Kickstarter universe, and as well be visible to anyone who lands on your Kickstarter landing page. And then I think, very easily is… You need to be passionate about it, you won't sell anything to anyone if you're not passionate about it.
Jonathan Habshush:
And I think customers and especially metalheads feel bullshit from 500 meters against the sandstorm, so you have to be super passionate about it. And you have to be as transparent as possible, and I think as well the key to success now during the campaign was communication. I mean, it's like a relationship, the more you communicate, the clear you communicate and the better you interact with your customers and the more serious you take them, the more credibility you build. And any Kickstarter product, or almost every Kickstart product has zero credibility on day one. Often it's a bunch of guys, like us come together, have a great idea, want to sell to people on the internet a product, or pre-sale, and it's crazy.
Jonathan Habshush:
Those people, they back the product without knowing if they get it in the foreseeable future, they back the product without never felt or heard it in our case. And they back the product without actually having read a review, or heard anything about this brand, or more so about the people behind it. So for us it was very clear, we have to be very out there, very close to our customers and as well put a face to this company, and to the people behind it. And I think what's basically like is… I mean, I wouldn't call it the secret sauce because it's common sense, but that's basically what we try to do and I think so far it went really well.
Jonathan Habshush:
And especially since we're building here a community-based brand, which is very much targeted to metalheads and hard rock fans. It was important for us that we are building this together with our community, and we're in constant touch with them and keep them posted and take them on this journey, of starting a company from scratch and feel as well that they have ownership in that.
Roy Morejon:
Really interesting insights there. What I'd love to know also is what made you choose one crowdfunding to do the launch, but also platform wise Kickstarter versus Indiegogo?
Jonathan Habshush:
Yeah. So I think that's kind of like for us, or at least for myself, it was always Kickstarter first, I mean, it's been around since years, it's the most user friendly, it's the most accepted one. And there as well you have to go, what's more credible? What's generates as well more trust? And obviously there were past big successes of startups launching their products on Kickstarter, like Allbirds, Peloton, Neuro. And I think we didn't have to reinvent the wheel, we had to look and learn as well from people who did it before us, and as Bismark said he doesn't like to learn by own mistakes and he likes to learn by others. And I think we just followed as well a little bit like the blueprint that other great entrepreneurs have done before, and was quite obvious we can't go too much wrong by doing what works.
Roy Morejon:
Absolutely. So in terms of your top tip for raising over a million dollars on crowdfunding, what would you say to the other aspiring entrepreneurs and startups out there?
Jonathan Habshush:
I think first of all, choose your battles, be sure of what you want to do and for whom you want to do it. I think what most entrepreneurs need to really reflect on, is why are you doing it? Not how are you doing it, or what are you doing it? Why are you doing it? Once you figure this out. The why, the kind of first layer, why do you want to create this product? I think everything else falls in place. And I think the problem that we're solving initially to ourselves and creating headphones to enjoy metal music, resonated with lot people out there, and I think that was just very clear to us, and obviously very clear to the 6,000 plus backers to backers and Kickstarter.
Jonathan Habshush:
But the why question, I think it's the most important one before, you decide on what and how. And then I think it's just like take every single person who gives you feedback extremely, extremely serious. I mean, we've been on Facebook ads, on Instagram, on Kickstarter, within the comment sections, every single feedback, be it good, be it bad. It doesn't matter if somebody shits on you, every feedback is an opportunity for you either to learn or to convert him into a customer. And I think we are learning so much right now. I mean, like the last 40 days being online and getting tons of feedback was probably the biggest learning curve in terms of like, what can we do better? Where can we improve? What can we learn in terms of future product development and as well the needs of the customer.
Jonathan Habshush:
I think there are a couple of our companies in the world who do customer success or customer support really successful. And there's no such thing as making sure that your customer gets a fast reply, your customer feels taken serious and your customer as well has as well the right and has as well an influence on what you are doing. Because in the end of the day, the only reason why we are succeeding is not because our product looks great or we have great tech it's because our customers believe that we are going to deliver on our promise.
Roy Morejon:
Absolutely. You've definitely built up all of that trust with them. So I'd love to know what the biggest surprise of your Kickstarter campaign has been?
Jonathan Habshush:
The biggest surprise was, before we launched, we had obviously… We bootstrap, we put in our own money, we raised from friends and family, whatever we can get to take this off the ground. And it was funny because we thought about like, "Hey, in order to succeed on Kickstarter, we need to generate a lot of marketing bus." Meaning we need to be newspapers, we need to have interviews. And we went out and shopped for a couple of coats for PR agencies and quickly realized that we have not… we don't have the money for it, right? I mean, they charge us from our… Quoted us from like 10 to $20,000 a month. And I mean, that was just so out of question, right?
Jonathan Habshush:
And then we said to ourselves, "You know what, let's just go out there and see what happens." Right? On the PR side and hustled our own way and tried to get in touch with the newspapers and magazines ourselves. And obviously because we are so niche as well, and nothing has done in that segment before, everyone was very supportive and appreciated our idea. But what surprised me the most, is like the traction we got, not necessarily on a quantitative level, but more. The traction got from all over the world. We had articles in Japanese from Japan, from Australia, India, again Russia, Brazil, Chile, podcasts from Spain calling us, "Hey, we want to support you guys, what you do is awesome, we don't charge you anything."
Jonathan Habshush:
And we didn't spend a single dollar and one… I'm based in New York city, and one morning I woke up and there's a Forbes article about our company out there. I mean, a lot of people dream to land into Forbes, it just happened. And then I woke up and there was a 3000 words long article about our company. And I think that's obviously as well… I was a bit surprised it was luck as well but we were prepared for that. We had press kits ready and we shared them for people who ask for us. So be prepared for it for the best case, but hope for the best, be prepared for the worst. But that was pretty surprising to see that this global phenomena of heavy metal, really at its finest and covering us from all over the world. That was pretty cool.
Roy Morejon:
Amazing. Yeah. Definitely deserved the coverage just because of its pure uniqueness and the fact that nobody had done it before. So congrats on that Jonathan.
Jonathan Habshush:
Thanks Roy.
Roy Morejon:
Well listen, this is going to get us into our launch round, where I'm going to rapid fire a handful of questions. You good to go?
Jonathan Habshush:
Sure. Let's go ahead, fire away.
Roy Morejon:
So what inspired you to be an entrepreneur?
Jonathan Habshush:
What inspired me to be an entrepreneur? I think it's more about a purpose and passion driven life. I was very long in… I mean, very long. I was like after grad school, I went to the corporate sector. I was a commodity trader actually in Singapore and Hong Kong. And I very quickly realized like, "Yeah, they pay well." And you're kind of like in a golden cage, but am I happy? Not really. And I said to myself, "Really, I just want to do what makes me happy no matter what." And I really feel like, if you feel, or anyone feels like he's doing what he enjoys doing that, success will come. I was going away of being led by like, Hey, making money and making as much money as I can to how I want to build my life.
Jonathan Habshush:
What is the cornerstone or what makes my wake up in the morning and enjoy what I do. And this is basically as an entrepreneur or, yeah, I don't want to label it as that. But anyone who wakes up in the morning and does what he wants to do, I mean good for them and I think that's as well the right way, how to have a purpose driven life. So that was as well pretty fortunate to choose that from, I mean, many people cannot just choose whatever they want to do. There were a lot of risks involved as well. But I think in the end of the day, yeah, pretty happy with my choice and how I spent my day.
Roy Morejon:
Nice. So if you could meet with any entrepreneur throughout history, who would you want to have a drink with?
Jonathan Habshush:
Oh, that's a good question. Any entrepreneur around history? So there are a few and I would maybe say Marc Rich. So I grew up always wanting to become… Working in shipping or in commodity trading. And I read the book, the King of Oil, when I was like 20 years old and I was at the same time in a good and bad way, fascinated by this persona of inventing a marketplace for commodities worldwide. And I think, the savviness that he had and the boldness he had at the time where nobody was creating this market was insane. And he took amazing risks and he was very convinced in what he's doing, obviously he wasn't as well the holiest of persons, but at the same time, I would just hear from him, how was it to create a global commodity market.
Roy Morejon:
Impressive. That's a first on the show here. So appreciate you mentioning him.
Jonathan Habshush:
Awesome. Yeah.
Roy Morejon:
So Jonathan, what would be your advice that you would give to a new inventor or entrepreneur that's looking to launch their new product on crowdfunding?
Jonathan Habshush:
Again, any advice, ask yourself, why you want to do it. And I think as well, be ready to… Be persistent, have grit and success will come. I think success comes in many shapes and forms and it doesn't always have to be selling a million dollars. And I say that to every entrepreneur. It doesn't matter how much you sell, it matters how you sell, and how effective you sell. And I think that's the key lesson, right? Like Allbirds stopped at a hundred thousand dollars on Kickstarter sales. And honestly, I don't really take myself too important just because I sold a million dollar worth of product. I can go and invest a million dollars and sell a million dollars, right?
Jonathan Habshush:
And I would not make any money. I think it's important that you're being effective in how you spend your money and being effective as well, in terms of the returns on the advertisement that you spend on. And I think that's a way more important metric than just this very popular figure on Kickstart, you sold $1.2 million worth of product. I think it's more about how effective you sell and how effective you sell translate as well, and how well you know your customers, and how much time you spend on thinking how well product fits to your customers. And I think that's something that people should think about and not how I get to a million dollars really quick.
Roy Morejon:
Absolutely. So what's one product that's made your life easier during the pandemic?
Jonathan Habshush:
One product that made my life easier during the pandemic, look, I would say it's my computer, my mobile phone. I think it's everything related to connectivity. Obviously I had a pretty hectic pandemic. I mean, I grew up in Switzerland, I'm Swiss. I moved to the United States. It was the craziest of times actually to move around the world and just being in touch with people and being in touch as well with my co-founders, being in touch with anyone who supported us, I think that was great, zoom, et cetera. Spent a lot of time on there, and then just on a personal level, books. I really got back into books. So that's a product, obviously that I still enjoy very much. And I think reading is one of the best things in the world and yeah, just immerse myself in books and learn from the people who wrote the stories or any kinds of biographies and people. So that was something that was really helpful as well during pandemic.
Roy Morejon:
Nice. So what's one book that you would recommend to our entrepreneurial listeners?
Jonathan Habshush:
To the entrepreneurial listeners, interesting. So don't expect me now to tell an entrepreneurial book. I think one of the books that I really cherished, it's called My Ishmael. I just have to look real up the writer by Daniel Quinn. And it's a funny book up because it's an actual… It's a conversation between an ape and a human being. And the book is really all about sustainability and thinking about long term. What you want to do with your life and with our planet. And I think that was a book that really made me think of how to approach things. And obviously as an entrepreneur, you always want to go fast, and you want to reach a billion dollar valuation as soon as possible, but really think, or rethink as well what you actually want to achieve with your business.
Jonathan Habshush:
And I often say to anyone who runs a business, for me at least, it's not to become a billion dollar company, very, very fast. I think we have to rethink about, how we build sustainable businesses. And I think, a $5 million cashflow company, can be way, way more valuable over the long term than just a $1 billion valuation. At the same time, I understand as soon as you start raising money, you need to create value for investors and anyone who's on board. But really think about what we are building and how sustainable we building, made me really think about how I approach business. And sometimes you have to take the step off the gas in order to put it down back to the gas. So that's something that I think everyone should be aware of at least think about for once.
Roy Morejon:
Absolutely. Last question in the long trial Jonathan you're doing great, man. And I know you guys are just about to finish your first campaign, but very interested to hear your take and what the future of crowdfunding looks like.
Jonathan Habshush:
Wow, it's a big one. Look, myself. I'm really into tech and obviously, I spent a lot of time as well during the last couple of years, four or five years just probably the whole kind of Crypto space and web3 space and obviously, everyone heard those buzzword before I don't need to mention them again. But I really think that there's a couple of just like from a kind of like underlying tech point of view, things that make crowdfunding as well more interesting through blockchain. And I think this shift will happen and KickStart already announced that they're going to venture into that if I'm not mistaken or kind of exploring this.
Jonathan Habshush:
I think that's obviously just from a technical point of view, how things are going to change as well, in terms of bringing creators and backers closer together through any kind of whatever virtual space or just bringing products closer to the backers. And I think as well, in terms of crowdfunding, I think there's a couple of different approaches. I mean, like selling or pre-selling a product or starting with equity crowd funding to get people as well, like buyer product and by an ownership in your company, I think those are really models right now that I see emerging and coming together as a final product. And then I think as well it's getting harder to do crowdfunding.
Jonathan Habshush:
I mean with all the iOS updates and with Google and all the kind of data policies, it's getting harder to reach people online. So I think as well there will be a reaction from all of those platforms towards that to make sure that every entrepreneur has the means to reach their people without intruding like their privacy, obviously. I mean, that's the first priority, but I think there will be movement, there will be things happening as well. And I think that so far, I hope to see more smaller scale entrepreneurs or entrepreneurs with smaller products coming on those campaigns, because it's not about how much you raise, it's how much you need.
Jonathan Habshush:
And I really think that… I encourage everyone who has even a simple idea, there's a big power in the community and there's a lot of people out there who are potentially able to believe in you and everyone who doesn't thinks like, "Oh, my product is by far not as sophisticated." That's bs, just go out there and try it and I think that's going to make crowdfunding or the entrepreneurs and the products on there, much more diverse and more fun and happy to see what's what's coming on. So, yeah, that's basically what I think about it.
Roy Morejon:
Jonathan, this has been awesome. This is your opportunity to give our audience your pitch, tell people what you're all about, where they should go and why they should check out Heavys.
Jonathan Habshush:
Cool guys, everyone who's listening, headphones from metalheads, heavys.com. We just launched on Kickstarter, finishing our campaign a couple of days. Obviously building here a next generation audio company that really transform headphones from just a piece of hardware to much, much more. So we going to announce a couple of very, very exciting things to our backers in the coming months, and obviously going to let everyone in on what we're building on top of that, because the hardware component is just a fundament and we are going to come out soon with something that will bring a lot of value and joy, which is so important during these times to the many metalheads out there, and we are here for you and we do this together with you. So check us out, going to be in Indiegogo as well after our campaign in demand, and then going to launch around June, July direct on heavys.com where you can get the headphones ASAP delivered to your house.
Roy Morejon:
Amazing. Audience, thank you for tuning in to artofthekickstart.com. Make sure to visit the website for the notes, the transcript, links to the Kickstarter in the Indiegogo campaign. And of course I got to thank our crowdfunding podcast sponsor, ProductHype. Jonathan, thank you so much for joining us today and dropping all those-
Jonathan Habshush:
Sure of course.
Roy Morejon:
… rock on my friend.
Jonathan Habshush:
Rock on, you too. Thanks Roy. Have a good one.
Roy Morejon:
You too. Thank you for tuning into another amazing episode of Art of The Kickstart, the show about building a better business, life and world with crowdfunding. If you've enjoyed today episode as much as I did make sure to show us some love by rating us, and reviewing us on your favorite listening station, whatever that may be. Your review really helps other founders and startups find us so they can improve their craft and achieve greater success like you. And of course, be sure to visit artofthekickstart.com for all the previous episodes. And if you need any help, make sure to send me an email at info@artofthekickstart.com, I'd be glad to help you out. Thanks again for tuning in, I'll see you next week.
Podcast: Play in new window | Download
Subscribe: Apple Podcasts | RSS