In this episode of Art of the Kickstart, we spoke with Chris Cronin, Co-Founder of Kitanica and creator of Scorpion Pack. From making it to the big screen and being worn by celebrities including the Rock, Kitanica's products have amassed a large following before launching on Kickstarter. Their first crowdfunding campaign was Scorpion Pack. Scorpion Pack is the ultimate lumbar waist pack for your gear and has raised over $100,000 with the help of almost 1,000 backers​, 38% of which are first-time backers​. Listen to learn how Kitanica overcame the hurdles of a first-time campaign on Kickstarter.
Short on time? Here's what we talked about.
Is overthinking a bad thing? Kitanica takes its products further by overthinking every aspect of product design.

Some were quick to bash Kitanica for using a Kickstarter campaign as an established company. But the Kitanica team wanted to strike the market, and reach new customers while their idea was trending.

Kitanica's products have been worn by actors in TV shows and movies like Mythbusters and Jumanji. It's been difficult for the team to capitalize on those appearances due to rights around the movies, but the appearances have helped build a following.

Kitanica's production started in a basement with Chris' brother sewing together sturdy jackets with high demand from their network of friends. Their demand helped them reach new Kickstarter audiences after launching Scorpion Pack.
Links
Note: As an Amazon Associate, Art of the Kickstart may earn a commission from qualifying purchases.
Sponsors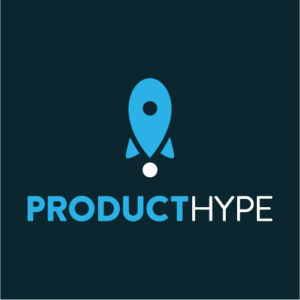 Art of the Kickstart is honored to be sponsored by ProductHype, the leading crowdfunding newsletter. Publishing weekly, ProductHype showcases five of the best, most innovative and exciting crowdfunding projects in an absurdly unique way. Their audience of more than 300,000 crowdfunding fans regularly back featured products and eagerly awaits the newsletter to learn about the new ideas that creators are bringing to market. Learn more about having your project featured in ProductHype, or join the HypeSquad today!
Transcript
View this episode's transcript
Roy Morejon:
Welcome entrepreneurs and startups to Art of the Kickstart. The show that every entrepreneur needs to listen to before you launch. I'm your host, Roy Morejon, president and founder of Enventys Partners, the world's only turnkey product launch company. From product development and engineering to omnichannel marketing, we've helped our clients launch thousands of inventions and earn more than $1 billion dollars in sales over the past 20 years. Each week, I interview a startup success story, an inspirational entrepreneur or a business expert in order to help you take your launch to the next level. This show would not be possible without our main sponsor ProductHype, the weekly newsletter that goes out and shows you the best inventions that just launched. Make sure to check out producthype.co and join the hype squad. Now let's get on with the show.
Roy Morejon:
Welcome to another edition of Art of the Kickstart. Today, I am super stoked because I am talking with Chris Cronin, the co-founder of Kitanica. They are one of the very few US manufacturers of clothing here in the United States. They have their own factory in Oakland, where Chris is calling in from, and they've recently introduced a new bag line that is sourced globally. The campaign is called the Scorpion Pack. It's on Kickstarter right now. It actually just cracked over a hundred thousand dollars yesterday, has 25 days to go while we're recording this. So Chris, thank you so much for joining us today on Art of the Kickstart.
Chris Cronin:
Awesome. Thanks Roy. Really appreciate having me on. It's great. It's really exciting.
Roy Morejon:
Definitely. Well, I'm excited for this. This is a really cool product. It's done really well. I mean, you've got almost a thousand backers for it with three weeks left. What's also really unique is 38% of the backers that have come into this campaign are brand new. They've never even backed a product before. But before we get into discussing all of those sorts of things, if you would, please give the audience kind of the elevator pitch for your product.
Chris Cronin:
Well, we make and are known for really heavy duty nylon gear. And so we've started this bag line and saw… We've made a backpack, we made a duffle, we made attache and we were like, well, we're doing all this stuff and it just takes a lot of investment. So we were like, Fanny packs, we could kill a Fanny pack. We would make a really cool one. We'd make it all tactical, heavy duty, last a lifetime, bring our Kitanica DNA to it, and really just kind of over-engineer it and overbuild it. And we're just kind of spread thin on funds to make everything we want to make, it's plagued our company since the onset, because we just have all these ideas. And so Kickstarter was a great way to jump into it. So we've made this Fanny pack. We don't really call it a Fanny pack because we don't like to think of it as a Fanny pack.
Chris Cronin:
We like to think of it as a lumbar pack. So it's more of replace your backpack with this pack. And what the key features to it are, it has a really heavy duty waist belt, like a backpack waist belt, a backpacking waist belt. So it's thick, it's padded and it has a giant clip on the front that you can really cinch down, so you can put actual weight in the Fanny pack or lumbar pack or as we call it the Scorpion Pack. And there's a ton of functionality built in it, so Nalgene bottles are giant and water is really key when you're hiking. And with a Fanny pack or your average Fanny pack, you can't really carry a lot of water. This thing's got all these, two pockets on the outside and we also have it a M.O.L.L.E system or Molly, depending on how you say it, but it's a webbing system that you attach a giant water bottle holster to it and you can fit a giant Nalgene, a one liter Nalgene, or even bigger things that pop out.
Chris Cronin:
But we kind of try to think of everything and that's just what we do at Kitanica, in general, is just overthinking and like, oh, well if we have this and we have a Velcro panel on the inside for accessories we want to build moving down the road. But one of the key features is also it unzips all the way. Has a horseshoe zipper, we call it, and the whole thing folds open. So we're loving that people are digging it and that it's nice that it all worked together where we saw this trend of Fanny packs and they're all coming back. The sling pack is kind of going by the wayside and the Fanny pack is coming back and we were just like, "Yeah, let's make one." Let's not wait, because it's hot now, so that's why we wanted to do the kickstart and let us do it immediately. And there has been some critique like, "Why does this company, they're established, they've been around, why are they doing a Kickstarter?" There's a lot of reasons, but one of them is to do it right away.
Roy Morejon:
Absolutely. Let's talk about the DNA of Kitanica and how all of that began in terms of the company and its origins.
Chris Cronin:
Right. Okay. So my brother's a designer, we're a family business. He's been sewing clothes since he was probably 10 or 11 on my mom's sewing machine. And he made some shirt, didn't like how it fit, he started to change it. So he made another one and then he made another one and then he made another one, put a little Pink Floyd logo on it with a hand needle, stitched it, and that was the start of him just designing stuff he wanted and needed. And it has grown. It's been a long… He's over 50, so we've been at it a long time. He's been sewing forever and he's kind of like a nylon genius, because that's where we went to so… He studied soil science. The real quick version is he studied soil science, got into, his name's Beej Cronin, chief design, co-founder, and he studied soil science and started making jackets that could last on the farm and take the abuse of being wet, washed, dried, and reused.
Chris Cronin:
And because all the cotton stuff, the work wear, was just blowing out. If you ever had or used anything with a lot of repetition and cotton, it just doesn't last forever, the laundry takes a lot out of it. So anyway, he made really industrial nylon farm gear and that has spawned into certain people have gravitated to it, and we kind of caught lightning in a bottle in a way where, fast forward many years, Adam Savage started wearing one of our jackets on MythBusters all the time. So it's this green, tank looking jacket, it's got this huge collar, rifle recoil pad, padded spine. It's a thousand Denier Cordura, totally beefy. And people were like, "Where can I find that jacket?" And so that was the advent of Google, one of my brother's friends were like, "Hey, somebody's looking for your jacket. Check out all these people." There's like forums and different things.
Chris Cronin:
This chat about this crazy jacket, "Where do I get one? I want one." And so then he started sewing them one at a time in his basement, and that's kind of how a lot of these companies start actually, these tactical gear or just people making stuff they want to make that no one else makes and no one makes tough enough. So that was the start, and then that jacket got picked up by motorcyclists and shooting enthusiasts too, because they go through clothes like crazy. They're in the dirt, they're doing all these training and exercises. So another nice thing about Kickstarter is that it brought us a broader audience and introduced us to new people which advertising can do, but Kickstarter does it a little, it's its own platform. So it has a different, it's not on our website, it's just kind of standalone. So that's been interesting.
Chris Cronin:
But to wrap up on our DNA, Kitanica, which is a made up word, actually the origin or that or the derivation of that is chitin is the molecular component for bug exoskeletons and crustaceans. And my brother being a scientist got kind of nerdy on it. So it's basically the world of chitin. So it's the world, Kitanica is the world of exoskeletons, and that's where we started it. And we spell it with a K because it looks cooler and it will be said phonetically properly. And then that's why we have a bug as our icon or our logo, part of our logo. Yeah, that's it. And it confuses a lot of people. Sometimes I wish we had a much simpler name that just said nylon gear or something, but we make everything, we make all sorts of stuff. It's not just nylon.
Roy Morejon:
Yeah. You guys have an impressive product line with lots of different line extensions on this, and the scorpion pack seems to be something that works with all of the other products that you guys have created in terms of your expertise on the nylon side and the outdoor kind of tactical side of things. You had mentioned an influencer if you will, and I know you guys have been involved in lots of other films or celebrities, if you will. How has that affected the growth of the overall business?
Chris Cronin:
Well, MythBusters was amazing, because that was an enormous show in its prime and it was on forever. It's still on. It's still on YouTube in different, it's in syndication. So there's that. The movies are tougher, you'd be amazed. So we made the pants that are on The Rock in Jumanji. So we custom made them for their wardrobe department, we made them like three or I don't know, five pairs or whatever, it's for the different days of the shoot. And that is on every poster, it's everywhere. The green pants, you can picture it with the lap pockets, those are our Raider pants or ASPs, all season pants. And that hasn't really, our fans love it, but it doesn't really drive business in a way that you think it might. Or at least we haven't been able to capitalize on it properly. A lot of rights around using the movie and the likeness of The Rock, and there's ways to rep it, but it's cool.
Chris Cronin:
We were on him in the Fast and Furious on it, with a jacket there. We've been in countless TV shows, Lost Ship. Another one is Hollywood Weapons. So those guys wear, our good buddy, Terry Schappert is one of the hosts on that show and Larry as well, they wear our gear on the show and that's been great, but it's almost like bragging rights more than it has turned into business, in a way. But it's super cool. We're always excited when somebody reaches out and says, "Hey, I need 30 jackets for The Arrow." We're like, "Oh hell yeah, let's go."
Roy Morejon:
That's awesome.
Chris Cronin:
So we made 30 jackets for some security force in there, $3,500 dollar jackets, all day long. But it was great.
Roy Morejon:
So you've got the-
Chris Cronin:
Gives us a little notoriety.
Roy Morejon:
… The Rock's leg sizes and dimensions then, huh?
Chris Cronin:
Yeah. They're insane. He is-
Roy Morejon:
Tree trunk.
Chris Cronin:
… a specimen. There aren't people like him everywhere. They're just, he's tall, he's huge, but he got a small waist and he is just, he's chiseled. He's such a great, I mean he's so fun to follow and stuff. We were lucky to work with him.
Roy Morejon:
I just Googled Jumanji pants and it seems that nobody's bidding on that keyword, so there may be an opportunity there from an advertising perspective, if the movie lets you do it with the rights of the name, right?
Chris Cronin:
Yeah. We can bid on it. Sure. Yeah.
Roy Morejon:
So I want to dive into the crowdfunding campaign that's going on right now on Kickstarter. Make sure everybody goes and checks it out and searches for, not Jumanji pants, but Scorpion Pack. But on there, what was your first introduction to crowdfunding? How did you guys know that you wanted to potentially use crowdfunding? I know to open it up to a new audience, but when did you start recognizing it or seriously taking that as an opportunity to launch this product?
Chris Cronin:
So little history, one of our partners and investors has another company, but it's a tech company. They make hardware, they make screens and their name is Mobile Pixel and they make these screens that slide out of your laptop, and then they've got some new products coming. They have another one going now, which is this incredible monitor situation.
Roy Morejon:
I just had Jack on the show and he said they just crossed $2 million dollars with us. So really excited about that.
Chris Cronin:
They crush it, and that was the impetus. They crush it on Kickstarter. And so our guys like, "You got to do a Kickstarter." And so interestingly we did, and last year we did one with, I'm going to leave the company's name out of it because they aren't worth mentioning frankly, we had a terrible experience and it didn't really even get out of the test phase. I was like, "Well I don't care about test phase. We need to do a kickstart. Let's go." I have product to move. I want to sell this thing, and we did it and it just never got off the ground and they couldn't help us get it off the ground. And it was a ton of work, as anyone who's done a Kickstarter knows, there's a lot of thought, assets put together. It's a heavy lift on the production side from the marketing standpoint.
Chris Cronin:
And so it's like, you're crushed. You're like, "Dude, why can't we do this?" So I was really upset. And so we were like, "Okay, we got to do it." So that's when we said, "Okay, we need a product that's kind of on trend. What would work for Kickstarter of the things we make?" I mean, we just put pants out there. We got great pants, we got 13 pockets, they're like nothing else on the market, but I don't know that we're going to sell enough to make it worthwhile. And there's sizing, and that makes it hard, so clothes are really tough on the internet in general, but Kickstarter even probably worse. So we wouldn't do that. So it just kind of fit. We came up with this product as like a, "Hey, what should we do on Kickstarter?" And the lumbar pack, this unique thing that could be all purpose, fit everybody, unisex.
Chris Cronin:
It's got great functionality and we'll over build it. There's nothing like it. It's over the top. Certain people are going to gravitate to it, certain people won't, but that's fine. And so that's where it came from. And I can't tell you how satisfied I am that we cracked a hundred thousand and that we got 25 more days to go. It's like, finally. It's been a long road to get it right. And kudos to our agency Enventys for doing that, they've been great to work with and have really been a good shepherd. They've made me work for it, but it's happening, so I have nothing to complain about. Sorry, I have a train going by, you might hear that.
Roy Morejon:
No. All good. Yeah. I mean, obviously you could've had your choice of agency to work with and it sounds like the last launch was a bust with the other one, but obviously the team here at Enventys Partners has been super stoked to be able to work on this project and make it one of the most successful campaigns out there in terms of the product itself, the innovation that you guys were able to bring to market. And I think it goes to the fact that the process is proven and the fact that you guys are an established company. There's trust built in there implicitly with the fact that you will deliver. You've been out there and you're not a first time founder launching something out there, like how we're working with Jack and making his campaign so successful and hitting millions of dollars with him.
Chris Cronin:
Crushing it.
Roy Morejon:
Same idea goes to something like this, to convey to the community out there, especially as I mentioned early in the show, 38% of your backers are first time backers. They've never supported anything on Kickstarter ever, so the fact that we were able to convince them of a new platform of a new product and that it's going to be delivered as advertised really goes to show all of the work and energy that went into bringing this product to market.
Chris Cronin:
Yeah. It's been a great experience and it's still going, because we got 25 days left to go and we like, we're at a hundred. I'm like, "All right, how about 200? Let's go. Come on. We got to get there. And how are we going to do it?" And the team's been working with me, temper my expectations, but now it's in the grind because originally out of the chute, you have customer lists and all these first time. I think there's people out there that are fans of Kitanica so much that they'll just, they buy kind of, "Oh, that's new. I need that." They're collecting our gear. A lot of people collect our gear. We have shorts, they're called Range Shorts and we make them, we've made them in probably 15 different camouflage and solid colors. And there's people that have 15, 16 pairs of Range Shorts and they're not cheap, they're made here.
Chris Cronin:
But that affinity wears off after everyone's bought that you're in touch with and that follow you and that obsess about your brand, that you got to grind for the next. Now we're into the 25, we're in the grind mode. And until, I guess the end date's going to help us push us over the edge at the end of it, but that's when it really pays to have a partner that knows what the hell they're doing because that's a little bit of the dog days of the campaign, if you will. Where it's, "Okay, everybody, we got the low hanging fruit. Thankfully there's a lot of low hanging fruit. It all kind of came together nicely in the first 10 days or whatever.
Roy Morejon:
Absolutely. So let's talk a little bit about the campaign and maybe some of the surprises that you've had along the way with your first one.
Chris Cronin:
Well surprising is that there's a lot of design comments, because we put stuff out there all the time and are in on social media, all the channels and answer questions and respond to people, but all that's squelched because it's social media, unless you're paying for ads, you're not going to get a whole bunch of people that haven't seen your stuff before. So this was kind of interesting where there's a lot of people like, "Oh you need to do this. Oh this color. Oh, that you need to…" Everyone's a designer. And like, we're already pregnant, we have a product. It's like, it's down the road where that making changes right now is going to be problematic. And so we are actually considering making a couple design changes that were thrown out there. There's some big requests that got really prevalent. So we're looking at doing that and hopefully it won't upset people who didn't want that and liked it exactly as the way we showed it on the Kickstarter.
Chris Cronin:
But I think everyone will be fine. At the end of the day, I don't think we're going to do anything crazy, but that was a big surprise. The return on investment was great and that's what I was hoping for honestly, but it's great when things come together. I'm always surprised when things come together, a little pessimistic when it's like after the first round, I guess that would be a surprise, but it just feels good to have 25 days left and be where we want to be from a vision standpoint. And now it's considering what's next. Oh, that worked, okay. What else, what can we do now? That opens up a whole… Because we're, as a company, good at designing things and not great at selling things, frankly.
Chris Cronin:
That's just kind of who we are right now, because we're lean. We don't have a giant sales staff working the phones and maximizing every social media opportunity that comes in, "Hey, what color does that come in? What's your phone number? Get a credit card." So in terms of surprises, I think that's it. I think, you said that we were like, did you say top 4% or something like that? And you had some stat that you through at me.
Roy Morejon:
Yeah. Put you in the top [inaudible 00:19:53] percent of all campaigns.
Chris Cronin:
That's really surprising, because all I hear about is from the [inaudible 00:20:02], I made two and a half million, I'm retiring after my Kickstarter launched and… That's a great stat, I feel really good about that and I'm going to share that with the team, because that to me is an accomplishment. So that's surprising, yeah.
Roy Morejon:
Absolutely. So what advice would you give to a launtrepreneur looking to launch their idea on Kickstarter?
Chris Cronin:
Well, know what you're getting into, be able to deliver the product. I think that's ultimately. And focus on one at a time, because that can trip you up. If you do one and you got another one and you cannibalize or this thing goes sideways, everyone's going to bail on this one. Oh, those guys, that didn't deliver right. So that would be advice, it's kind of logical I guess. Also, lets you focus on one, but know that it's a lot of work going in and don't skimp on the assets you produce for your product. Don't cut the corners, get as much as you can. That content is just really important for advertising. It's important for your emails, we're just using it everywhere.
Chris Cronin:
So we kind of got all sorts of different assets and I wish I had more. I really do. And eventually the thing launches, so you're kind of like, "Okay, I'm not going to keep investing in the assets." But I would say do not skimp on that because that's going to sell, especially to people who have no idea who you are and what you do and don't trust you. So it's like, that would be my kind of… And partner with the right partner. I know it sounds like a paid pitch, but it's not, it's my experience.
Roy Morejon:
Absolutely. Well, Chris, this has been amazing. This is going to get us into the launch round where I'm going to rapid fire a handful of questions at you. You good to go?
Chris Cronin:
Okay. All righty, let's have it.
Roy Morejon:
All right. So what inspired you to be an entrepreneur?
Chris Cronin:
Oh, we wanted to make things that people didn't make and make them, I hate using the word, but more badass than other things. That word's taboo. Just overbuild it. Don't talk about how badass it is. Shut up, Chris. That's it. We just wanted make stuff that wasn't in existence, that is tougher than everything else.
Roy Morejon:
Nice.
Chris Cronin:
And higher quality too.
Roy Morejon:
Yeah, absolutely. So if you could meet with any entrepreneur throughout history, who would it be?
Chris Cronin:
Need these questions in advance, man.
Roy Morejon:
This is how it goes.
Chris Cronin:
Edison.
Roy Morejon:
Edison. Wonderful. What would've been your first question for him?
Chris Cronin:
How did you know to create what you were creating before anybody else?
Roy Morejon:
Nice. What book would you recommend to our listeners?
Chris Cronin:
In terms of Kickstarter, in terms of business?
Roy Morejon:
Your choice, to the entrepreneur out there listening to the show, what book would you recommend to them?
Chris Cronin:
I mean, everyone would say The Art of War as a-
Roy Morejon:
Great read.
Chris Cronin:
… Yeah.
Roy Morejon:
Absolutely. All right. What are the top three skills that you think every entrepreneur needs to be successful?
Chris Cronin:
Good at selling, it really helps. I wish I was better. Wish we were all better. We're focused on it now, but that's a key. Being realistic and meaning not just listening to your family and people who love you tell you that, "Oh, your stuff's amazing. Yeah. Good."
Roy Morejon:
Your baby's beautiful.
Chris Cronin:
Exactly, because that's a tough spot to be in as a family member to tell you, to crush your dreams. So realistic in general. And then understand your finances.
Roy Morejon:
Definitely.
Chris Cronin:
And where you are, and don't screw yourself over, because if you do, it's on you. So…
Roy Morejon:
Indeed. All right. Last question, Chris, in then launch around. And again, I know you just launched your first campaign out there, but very interested to hear your take on what does the future of crowdfunding look like?
Chris Cronin:
It's really, it's grown so much so fast, it's hard to say because the digital space is like this… In my mind, it's still a little bit of a wild-wild west in terms of predictability, it's kind of all over the place. But I think there's a lot of room for innovation in that space because of the funding paradigm. Lets people do things that they wouldn't necessarily be able to do outside of that, so I think that's only going to continue and it's not like, it lets the smaller companies be a bigger player in a way, a little bit, levels that field. But, because you can pay for your R&D and you can fund everything if you have the support. And I think that moving forward, it's only going to grow and there'll be more players in that space. It's not just going to be Kickstarter, and Indiegogo. I mean, there are more in general, but that evolution, somebody will turn it on its head and say, "Oh yeah." Some finance company will come in there and double your proceeds and could see that happening.
Roy Morejon:
Nice. Well, Chris, this has been amazing. This is your last opportunity to give our audience your pitch. Tell people what you're all about and where people should go to check you out.
Chris Cronin:
Hey yeah. So thanks for having me. So much enjoyed it a lot, Roy, thank you. And thanks to the Enventys Partners team, they've been awesome. We're at kitanica.com, K-I-T-A-N-I-C-A.com, is our entire lineup of stuff. You can get to our Kickstarter from there too, but we're a full line manufacturer of jackets, pants, shirts, fleeces, shorts, bags, and accessories too, so check us out. Follow us online, we're at on our social handles @kitanicausa is our Instagram and that's on Facebook as well. And then at facebook.com/kitanica. And yeah, thank you. Thank you for having me. It's been awesome.
Roy Morejon:
My pleasure. Audience, thanks again for tuning in, make sure to visit artofthekickstart.com for the notes, transcript, links to the campaign and the website. And of course I got to give a big shout out to our crowdfunding podcast sponsor over at ProductHype, the top newsletter for new products that just launched. Chris, thank you so much for joining us today on Art of the Kickstart.
Chris Cronin:
Thank you. Thanks for having me, man. This was great. Thanks Roy.
Roy Morejon:
Indeed, you're welcome.
Roy Morejon:
Thank you for tuning into another amazing episode of Art of the Kickstart, the show about building a better business life and world with crowdfunding. If you've enjoyed today's episode as much as I did, make sure to show us some love by rating us and reviewing us on your favorite listening station, whatever that may be. Your review really helps other founders in startups find us so they can improve their craft and achieve greater success like you. And of course, be sure to visit artofthekickstart.com for all the previous episodes. And if you need any help, make sure to send me an email at info@artofthekickstart.com. I'd be glad to help you out. Thanks again for tuning in. I'll see you next week.
Podcast: Play in new window | Download
Subscribe: Apple Podcasts | RSS