In this episode of Art of the Kickstart, we spoke with Mark Coombs, Co-Founder of Sleepout and creator of Sleepout Home. Sleepout Curtain and Sleepout Home are blackout curtains that block all the light from windows. When they initially approached curtain companies with the idea, they were told it was impossible, and no one would support it. After their first successful Kickstarter campaign, Mark and Hannah, the other co-founder, took customer feedback and their own experience of purchasing a home and launched a second campaign. It funded in under 10 minutes. Listen to learn how Mark and the rest of the Sleepout team used their community and campaign supporters to design and launch their newest product.
Short on time? Here's what we talked about.
Mark and his team took the core idea from their first campaign and transformed it into a new product with its own Kickstarter campaign. 

Sleepout focused on converting community feedback into a product with the help of manufacturers and engineers. The team believed strongly in building a network of supporters that would help drive their campaign and business forward.

Support from Sleepout's community was crucial in landing TV appearances and publicity. Mark discusses some exciting appearances and what they meant to the team.

Sleep is extremely important, which the Sleepout team understood. Mark struggled with insomnia, and his own experiences led to creating a blackout curtain that evolved into Sleepout Home.
Links
Note: As an Amazon Associate, Art of the Kickstart may earn a commission from qualifying purchases.
Sponsors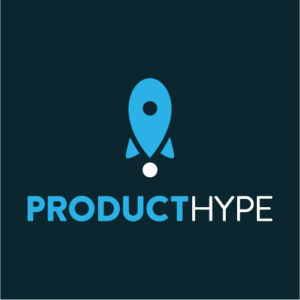 Art of the Kickstart is honored to be sponsored by ProductHype, the leading crowdfunding newsletter. Publishing weekly, ProductHype showcases five of the best, most innovative and exciting crowdfunding projects in an absurdly unique way. Their audience of more than 300,000 crowdfunding fans regularly back featured products and eagerly awaits the newsletter to learn about the new ideas that creators are bringing to market. Learn more about having your project featured in ProductHype, or join the HypeSquad today!
Transcript
View this episode's transcript
Roy Morejon:
Welcome entrepreneurs and startups to Art of the Kickstart, the show that every entrepreneur needs to listen to before you launch. I'm your host, Roy Morejon President and Founder of Enventys Partners, the world's only turnkey product launch company. From product development and engineering to omnichannel marketing, we've helped our clients launch thousands of inventions and earn more than $1 billion in sales over the past 20 years. Each week, I interview a startup success story, an inspirational entrepreneur or a business expert in order to help you take your launch to the next level. This show would not be possible without our main sponsor, ProductHype, the weekly newsletter that goes out and shows you the best inventions that just launched. Make sure to check out producthype.co and join the HypeSquad. Now let's get on with the show.
Roy Morejon:
Welcome to another edition of Art of the Kickstart. Today I am joined by one of my favorite products and favorite clients, Mr. Mark Coombs. We're missing his better half Hannah on the show, but they are the co-founders of the Sleepout Curtain. They came on my show last year in 2021. They were one of the top voted episodes. They're back. I'm so grateful that they are, and they're also back with a new product, Sleepout Home: The Complete Blackout System for a Deeper Sleep. Mark, thank you so much for joining me again on Art of the Kickstart.
Mark Coombs:
Roy, thank you so much for having me. Always a privilege to be on this show and just super stoked to get into it.
Roy Morejon:
Yeah, I am super stoked as well. This new innovation is amazing. So if you would, let's just jump right in and give our crowd, the elevator pitch for the product.
Mark Coombs:
So Sleepout Home, it's a reinvented curtain rod that gives you a complete blackout experience in any bedroom. It's named Sleepout Home, because this is actually meant to be in the home. Our original product we created, because of my insomnia and just terrible nature of sleeping next to, and it was more of a travel product. This is actually the next level, which is being able to install it and keep it in your home and be able to experience a full blackout effect in a hotel level setting, just at home.
Roy Morejon:
Amazing. So let's recap everyone for the listeners, if they didn't get a chance to listen to the episode from last year, we'll definitely link back to it in here, but what's happened over the last year? Give us the genesis of the last 12 months for you guys.
Mark Coombs:
Oh my God. I can't believe it's been 12 months. It's been absolutely wild. Since our Kickstarter launch, just in over 12 months, we ended up selling over 15,000 portable Sleepout Curtains, 4,000 alone in crowdfunding. We ended up going to a warehouse and Hannah and I and a small team of two other people shipped out 4,000 ourselves over the course of a week. We ended up getting an investment from Sleep Country Canada. They're the largest sleep retailer in our country. We ended up getting featured on TV twice. We just taped for Dragons' Den. We've been featured in a ton of print magazines.
Mark Coombs:
So it's really been from dream an idea to a real business and a real phenomenon. And it was because of that original crowdfunding group that got behind us in a huge way. And they've really built this community around us that we just feel is kind of unstoppable. And so we listened to them and delivered their products and talked to them and got on the phone with them. And they said, "I would really love something that I could have, not just for travel, but for home permanently." And then we just got to work, designing and dreaming again and came up with this next innovation. And that's what Hannah and I love to do. We love to talk to people and figuring out what we can build next. And we've been building. We've been building a lot over the past year.
Roy Morejon:
Amazing. So yeah, I mean, you've got the active Kickstarter campaign running right now for Sleepout Home. Over 750 backers, almost a quarter of a million Canadian raised already for it. So definitely trending well, you listened to your crowd and they gave you this idea and innovation. So I want to know what's next? Where potentially does this lead you guys now with a great partner like Sleep Country?
Mark Coombs:
I think there's so many different things available for us Roy. I think what people have really looked at is a story of two people that have struggled with their own sleep issues. It's one thing to launch fancy sleep products. It's another thing to have actually suffered from insomnia and to actually really understand the whole sleep industry, because I used everything. I bought everything imaginable. When you can't sleep and you're really suffering, you buy everything. You buy smart beds, you buy smart everything, you buy all the new pillows and all that stuff. We know that we aren't necessarily going to cure cancer with sleep products or do anything absolutely crazy, but we know that we can really listen to people on the ground level and we can actually take their ideas and put them into new products. And that's been something that's kind of been our MO from the start.
Mark Coombs:
We don't believe that we're the ultimate geniuses that are just going to come up with something and throw it on to people. We just really talk to our community over and over again, really listen to them and then go back to our manufacturers and our engineers and just do our best to actually develop it and turn that into reality and turns out that there's so many products out there, that when we talk about Sleepout Home, we're talking about a curtain rod.
Mark Coombs:
Curtain rods' been around, the standard one, for over 130 years with no changes, really. I mean, there's been some wraparound rods, there's been smart homes, but people have been complaining about the top light bleed and not being able to actually stop light around the curtain. And we discovered they were using all sorts of crazy things. Like they were putting cardboard over top, blankets over top, garbage bags over top, or just in some cases completely taping up their windows. For the people that actually like to sleep in darkness. So yeah, I think there's actually so much opportunity in the market to just take really standard products that people don't think or never really thought to change and actually just listen to people and go for it.
Roy Morejon:
So I mean, sleep is a huge category. It's a huge product or product category that that there's a lot of different products that are out there to help with sleep. And I think one of the big things that I've seen that I've talked to friends with or colleagues with is, it's more difficult potentially to get better sleep now because many of us are still working from home. And this is not only our work environment, but our eating environment, our family environment and our sleep environment and we're just spending too much time here potentially as well. But I think what's interesting is you've truly tapped into the crowd and you take all of their feedback and you're constantly engaging with them in terms of, "Tell me more about this. What is it that you're doing? Let me really get to the root cause of mental health issues or any of these other issues that are just going on in people's lives."
Roy Morejon:
And that sleep is so critical to the overall success of a human in just being as optimized as possible for the next day or for the day that it is. And having two young kids, I know how important sleep is and how difficult it is to sleep with kids, let alone as they're aging and sleeping fine. So I'm just here to say, I'm so proud of you guys for the work that you guys have done. And the fact that you've constantly been communicating with the crowd that you've built on the first campaign to then create a new innovation that solely fits the requests of that crowd in general.
Mark Coombs:
And I couldn't agree with you more Roy and yourself as a business owner, I mean, not only as a father, but as somebody who has to get up every day and make things happen. I mean you can power through and grind and hustle all you want, but sleep really matters. And the ability to just come in and make better decisions or feel better or feel at ease and not be overcome by anxiety. I mean, I think all of us have gone through a giant soul searching moment in the past two years during the pandemic in terms of what health actually needs and sleep is just so critical among so many different avenues. So you don't have to be somebody struggling with sleep with an actual disorder. You don't have to necessarily be a parent. You can just be somebody who wants to get more out of their day or somebody who's trying to do a little bit better in their lives.
Roy Morejon:
Absolutely. It's critical. I mean, it really is, especially for young kids. And again, I've got Sleepout Curtains in all of my kids' bedrooms. Again in the summer, it's really difficult. There's so much light, especially down here in the south where I'm trying to put my kids to bed by eight or eight 30 and it's still bright out. And my children are like, "Daddy, why are you putting me to bed? It's still light out." I'm like, "Curtains." Can't block them out enough. So now with all of that being in the home, my kids know when it's bedtime, because they go in their room and it's dark and they're used to that now and they're getting so much better sleep. They're performing so much more, they're less groggy in the morning because they're getting the amount of sleep that they actually need. Not forcing it upon them with trying to sleep with all the light in their room. And it's just not being quality sleep.
Mark Coombs:
It's amazing to hear. Yeah. I mean there's a whole nother side to this with just children and performance and Sleep Country's been doing a ton of work on that with back to school and spreading awareness about that too, because there's so much emphasis on getting them the right technology and the right tools to succeed in school and very little emphasis on how's their mental health and how's their sleep.
Roy Morejon:
Exactly. Yeah. It's so critical. So I'm glad at least you and I are chatting about it today. So let's dive into the crowdfunding side because I really want to hear some of the differences that you've seen or surprises that you've seen from running the first campaign to this one that's currently going on on Kickstarter right now.
Mark Coombs:
I think the first campaign, I mean we were just two kids with a dream who left their jobs and didn't have a bunch of money. That crowdfunding campaign really graded the business. And so we always took it seriously that way and knew that we built a really great product, but those initial people that got around us would help us get to the next stage. We've always been a community-led business. And I think that's really important, because a lot of businesses just focus on, "Oh, it was all because of this great product and I'm just going to keep launching great products and the people…"
Mark Coombs:
I think the businesses of the future will really double down on their communities. We personally messaged almost every single person when we do a launch, we're texting them and getting back to them and just people feel like they know us and we feel like we know them. We feel like we can ask them for help and for promotion. And that's been, I think during really hard times for businesses, that's been everything. In terms of differences between the first and the second campaign, I think you can see the difference on the first days of those campaigns, but that's just almost pure community driven. That's just us telling our community, "Hey, we're doing it again. Know you probably already have your house completely blacked out because some of you bought 16 portable curtains, but please help us again." And yet again, those are the same people that came back and bought more and more from us in part because they wanted the new innovation, but also in part because they just really wanted to support us and they really care about what we're doing.
Mark Coombs:
So yeah, I can't say enough about the power of crowdfunding and it's not necessarily just about getting the money. It's really about getting the supporters who are going to follow you. Who are going to help get you on TV potentially, that's happened for us. Or help get you on all sorts of different blogs or help connect you with the right distributors. Business is really about people and getting those initial people, it's really everything.
Roy Morejon:
Absolutely. Hannah had an amazing quote from our last interview last year with you guys. And I'll just repeat it in my own words. But she said that, you both had backgrounds in tech and software, so physical products was this huge learning curve for you. But the biggest thing that you guys did and it's been consistent in all aspects of your business, even today, is reaching out to other entrepreneurs, other people that have solved these problems and knew a whole lot more than you and you were able to tap into them for advice or whatever it may be. Questions that you guys had. And you've extended that out to the greater crowd that's out there now to pull all of them in as well, to try and solve their problems or at least hear them out and be like, "Hey, let's have a one-to-one connection with the creators of this and the community that supported me." So it's great to see that not only you guys have continued that through, but that continues to power your company.
Mark Coombs:
100%. I'm so glad that you brought that up too, because that really blew our minds. We would have the founders of ND, hundred million company get on the phone with us and we had nothing. Just because we were honest with them and were like, "Here's our dream. Here's what we want to do. We want to be on Dragons' Den someday. How do we get on? Can you guys teach us about your pitch?" And they spend time with us and we always keep that in mind. We always pay that forward. And it comes in part to our community too. When someone in our community needs help and they reach out to us, we do whatever we can.
Mark Coombs:
But yeah, I mean, reaching out to those that are way ahead of us. I reached out to you Roy, when we were looking to do a crowdfunding campaign, because you're one of the foremost experts on it and you got on the phone with me and you were like, "Here's this guy, doesn't have anything yet, but it looks like something could be great." That was huge for us. Every one of those people really helped shape this company. And it's so important for us to remember that as we go forward.
Roy Morejon:
Absolutely. So you talked about Dragons' Den. I guess I got to dive in there and kind of ask a little bit about that. I know you and Hannah both did a ton of prep work on there, getting all of your pitches ready, figuring out how to answer all the questions. I mean, here in the States, we do the Shark Tank side of thing. Up north, you guys had Dragons' Den for all those listeners. But Season 17 is about to start in a couple weeks from while we're airing this and you guys have the option or potential option of being on the show on TV and all of that. So what can the crowd do to help? And how was your preparation different for that show versus the crowdfunding campaign?
Mark Coombs:
Yeah. Tune in and watch is what I would say for sure. We'll have a big thing. We asked everybody to promote for CBC and we got an overwhelming response from that, but yeah, I'll just start with the prep. So prep started way back when we were asking other entrepreneurs and pitching for them. We pitched for you too. We pitched for everybody that we knew. So it was just a straight up, a lot of practice, for family, friends and being willing to stay outside of your comfort zone and not, you got to be willing to look dumb sometimes if you want to perform well on TV. We practiced that pitch in our sleep, on planes. We hiked the Grand Canyon and I think people were looking at us like we were completely crazy. "Hey, I'm Mark, I'm Hannah. And here's our ask and here's our percentage." And I think people legitimately thought-
Roy Morejon:
Wait, wait, wait. Were you stopping people on the trail to pitch people on the trail?
Mark Coombs:
No, we were pitching to each other through the walk, but like people would just look at us funny. We're just like, "Okay, we just got to block it out, because we have to get in our two hours a day."
Roy Morejon:
Got it.
Mark Coombs:
Getting this done. But yeah, you have to know that cold. We got all the questions from people who had already been on either Shark Tank or Dragons' Den. I feel like Shark Tank grabbed a few Dragons' Den Dragons, by the way. Kevin O'Leary and Robert. Robert actually came back for this season, so it was amazing to be able to pitch in front of him. That was really, really cool. But yeah, just getting all those questions, knowing the finances cold. The actual experience on pitch day itself is just like, definitely, I'm not afraid to say, one of the most nerve wracking days of my life, for sure.
Mark Coombs:
You sign away everything when you go into that building, whether it's for ABC or CBC and you've got to be ready, but it was the most amazing experience. We're so excited for it to air. It was really cool to get to meet all the other entrepreneurs on there, who had all their stories and their tables and everything set up. It was a whirlwind five or six hours that we were in the building. And then when we left, we made sure to just celebrate and really take in the moment, because you never know when something like that is going to happen again. And for me and Hannah, both, but for me in particular, it was like a lifelong dream. I'd been watching that show ever since I was a kid and then I became a lawyer and then got into tech. So I had no real step to ever getting on that show. I just had watched every single episode and then to suddenly step in the TV and be on it, even though I'd never planned on, it was really wild. It was a crazy feeling.
Roy Morejon:
Must have been quite surreal, man. Well, congrats. I hope we get to see it in the coming weeks and get to cheer you guys on from across the border. In terms of the crowdfunding campaign that's running right now, interested to hear your take or maybe some trends that you're seeing in terms of products or bundling things a little bit differently or consumer feedback on this one versus the first one.
Mark Coombs:
I think on this one on the bundling side, we weren't necessarily expecting people to want bundles. But then on day one, I kept getting these messages about, "Can I buy five? Or can I have a six?" So you can really see the people that struggle with this problem, like you were saying, the people in the Southern United States, especially because our curtains are also thermal insulating, really helps a lot with extreme heat. The west coast of Canada is also had record heat waves, that's from global warmings recently. So the people that need them, need a lot of them. The bundles we've made sure, we know that we get a big break on shipping when we're shipping more to one customer. And so we've made sure to give big breaks to people who need more of them.
Mark Coombs:
But in terms of this campaign and how it's rolling, we're super happy with it. We're super excited. We've already started production. So last year were, it was me and Hannah and our $5,000 or whatever. So we could not start production until we received that Kickstarter money. It was impossible for us. Now we're a well running business. And so we've already been able to start production immediately. Now we can't promise there aren't going to be global shipping issues or anything like that, but we're way ahead of the game versus last year. It's a totally different story for us. We know our exact people, we've done this before a lot now. We've done multiple production runs now. We know our freight forwarder now. So we're just super excited to get it in everyone's hands.
Roy Morejon:
I'm super excited for you guys. I know the campaign's still running right now. My last question, we're going to skip the launch round, because you've already done that you passed the test. But my one question for you is what do you enjoy most about being an entrepreneur?
Mark Coombs:
Oh man. Yeah. It's such a great question. And it's so hard. I think the biggest thing is being able to create something into reality. You have no idea how many people thought, I mean you do actually because you're an entrepreneur too. How many people thought leaving a high paying tech job to launch a portable blackout curtain was totally insane and that I should probably be committed to an institution or something. But I have no problem, I'm actually all good with that. There's no resentment or anything. It's just very, very cool to see something that most of the rest of other people don't. And being able to actually then turn that into reality. And that doesn't have to be launching a new product. It could be something as crazy as just getting on TV for the first time or something like that. But being able to actually see things for yourself and then making them come into reality, I don't think there's a better feeling than that. It's like the most self-actualizing, amazing feeling ever.
Mark Coombs:
And so being an entrepreneur and especially that's one of the cool things in terms of the crowdfunding and all the community led stuff. I love being able to get on the phone with people and be like, "We're going to be able to turn your thoughts on this blackout rod into reality. Thank you." Or one of the crowdfunding guys last year told us about putting stuff on the back of the bag and stuff that we want to see. It's like we get to turn that directly into reality because of you and getting to do that for other people. I think that's the best feeling ever.
Roy Morejon:
Yeah. I'll tell you I'm spoiled on my end, right? Because I get to see entrepreneurial people like you every day come through with their product ideas and I'm so fortunate that I get to help them with my team, do all of that work and help that product come to market, find that crowd, be able to tap into it and build an amazing business, like you have Mark with Hannah. My hat is off. I'm so glad that I get to work with entrepreneurs like you guys that are out there creating amazing products and creating new businesses that haven't existed before.
Mark Coombs:
Tremendous partnership, we would not have it any other way. Yeah. I mean, I'm so excited to do more with Enventys Partners. It's been amazing for us.
Roy Morejon:
Awesome Mark. Well, listen, I'm going to leave it with giving you the opportunity to give your pitch. Tell people what it's all about, where people should go and why they should check out Sleepout.
Mark Coombs:
I think there's yeah, there's only 11 days left in the campaign. These will definitely just as with the portable curtain, these will be the lowest prices they'll ever be available at. You'll get to have it first. You'll get to be a part of our community and it's actually our Kickstarter backers are the ones that we end up calling, are the ones that we end up getting on the phone with. So if you're interested in not just getting better sleep, but also helping to develop the better sleep products of the future, yeah, please join us on this wild ride. We'd love to have you.
Roy Morejon:
Amazing. Mark, thank you so much for joining the show. Audience, thanks so much for tuning in. Make sure to visit the website artofthekickstart.com for the notes, transcript links to the campaign and everything else we talked about today. And of course, big shout out to our crowdfunding podcast sponsor over at ProductHype, the top newsletter for new products that just launched. Mark, thank you again for joining us today on Art of the Kickstart.
Mark Coombs:
And a privilege be on. Thank you, Roy.
Roy Morejon:
Thank you for tuning into another amazing episode of Art of the Kickstart, the show about building a better business, life and world with crowdfunding. If you've enjoyed today's episode, as much as I did make sure to show us some love by rating us and reviewing us on your favorite listening station, whatever that may be. Your review really helps other founders and startups find us so they can improve their craft and achieve greater success like you. And of course, be sure to visit artofthekickstart.com for all the previous episodes. And if you need any help, make sure to send me an email at info@artofthekickstart.com. I'd be glad to help you out. Thanks again for tuning in. I'll see you next week.
Podcast: Play in new window | Download
Subscribe: Apple Podcasts | RSS