In this episode of Art of the Kickstart, we spoke with Erin Holloway, President of FundAmerica by Prime Trust. In 2012, FundAmerica became the crowdfunding arm of Prime Trust and currently acts as the technology and finance handler behind companies like StartEngine and Republic. Prime Trust was founded in 2016 and supports the largest fintech brands. Listen to learn about the meteoric rise of equity crowdfunding and the current trends pushing the industry forward.
Short on time? Here's what we talked about.
Equity crowdfunding is a booming industry and will continue to grow. Although the concept might not be familiar to everyone, the idea of crowdfunding is much more mainstream than we realize. Platforms such as Shark Tank and GoFundMe have crowdfunding topics and accessibility more mainstream.

Holloway predicts Prime Trust and FundAmerica will continue to grow because of the normalization of trading securities and the increased usage of crowdfunding in the younger generation.

Holloway

offers

key questions investors should be asking before engaging in an investment opportunity while considering economic and external factors that can shape an entrepreneur's business and financial plan.
Links
Note: As an Amazon Associate, Art of the Kickstart may earn a commission from qualifying purchases.
Sponsors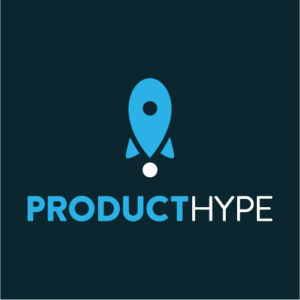 Art of the Kickstart is honored to be sponsored by ProductHype, the leading crowdfunding newsletter. Publishing weekly, ProductHype showcases five of the best, most innovative and exciting crowdfunding projects in an absurdly unique way. Their audience of more than 300,000 crowdfunding fans regularly back featured products and eagerly awaits the newsletter to learn about the new ideas that creators are bringing to market. Learn more about having your project featured in ProductHype, or join the HypeSquad today!
Transcript
View this episode's transcript
Roy Morejon:
Welcome, entrepreneurs and startups, to Art of the Kickstart, the podcast that every entrepreneur needs to listen to before you launch. I'm your host, Roy Morejon, president and founder of Enventys Partners, the world's only turnkey product launch company that has helped over 2000 innovation successfully raise over $400 million in capital since 2010. Each week, I interview a crowdfunding success story, an inspirational entrepreneur or a business expert, in order to help you take your startup to the next level.
Roy Morejon:
This show would not be possible without our main sponsor, Product Hype, a 300,000 member crowdfunding media site and newsletter that's generated millions of dollars in sales for over 100 top-tier projects since 2017. Check out producthype.co to subscribe to the weekly newsletter. Now, let's get on with the show.
Roy Morejon:
Welcome to another edition of Art of the Kickstart. So to kick off 2022, we are talking with Erin Holloway, president of FundAmerica by Prime Trust. If you guys haven't heard of FundAmerica, they are everywhere. Erin has recently been appointed and brings in extensive experience in the financial technology to this role, with expertise in the payments platform, compliance, banking regulations, business networks, investment banking, treasury stuff. All that fun stuff that not a lot of us dive into but is certainly critical to the success of a lot of startups that want to use equity crowdfunding. Prior to joining FundAmerica, Erin served as the global VP at SAP Business Network.
Roy Morejon:
So, really excited to have you on the show, Erin. Thank you for joining us today on Art of the Kickstart.
Erin Holloway:
Thanks so much for having me, Roy. It's such a pleasure.
Roy Morejon:
Yeah. I'm really excited about kicking off 2022 with you because I think a lot of the startups that we work with and a lot of the listeners on this show are really looking towards equity crowdfunding now, as a potential continuation of capital raising efforts.
Roy Morejon:
So before we dive into all of that, give me a little bit more of your background. Tell the audience a little bit about some of those decisions you've made along the way in your career, and ended up now as president of FundAmerica.
Erin Holloway:
Yeah. It's funny how I landed here. You know, career paths are never a straight line. They meander, they wander like rivers. They double-helix with people in your path. That's how I ended up here, is that I had started my career at JPMorgan, straight out of college. And, rose up through the ranks through investment banking, treasury services, foreign exchange. Did a lot of different roles there.
Erin Holloway:
One of my last roles was working with really, really large corporations and I had an incident of fraud, and I had to work with our global security team. And, the gentleman running the other side of that fraud investigation is my now CEO, Tom Pageler. That was probably 10, 12 years ago. So your career paths tend to meander and come back together at times. So now, I'm at Prime Trust, working with him at his invitation.
Erin Holloway:
But in the meanwhile, I stepped across the aisle and went into the tech side of things. So I started in finance, moved into tech and worked at SAP for 10 years. I joke that this is my Reese's Peanut Butter Cup job, two great tastes that taste great together. It takes both of my large corporate roles and blends it together, I get to do both. I get to work with technology that supports finances, that supports businesses, that supports growth and that's really exciting. But, that's how I ended up here is that my paths crossed again, with someone who I'd worked with previously, and is now my CEO.
Roy Morejon:
Amazing. One, you mention my favorite candy, Reese's Pieces. I would love to have them as a sponsor on the show and my poor habits of eating. But no, I'm really excited about this because you guys work with two of the top platforms out there in the crowdfunding space, with StartEngine and Republic.
Roy Morejon:
How has that relationship evolved, over the past few years now, with changes in regulations?
Erin Holloway:
Yeah, it's definitely gotten larger, as you can imagine. Both platforms have had explosive growth and we continue to support that, in terms of the markets that they're serving, the size of their offerings. It's only been less than a year since regulation changed.
Erin Holloway:
I did a quick analysis the other day, on the difference in our offerings from 2020 to 2021, to see where the mix was. We saw a huge increase in regulation CFs. Huge increase in regulation CFs. I think that's because the limits have been raised. But, we saw a decrease in Reg Ds. So, I think that there is some correlation, maybe not totally direct. But, I think because of the limits being raised, from the million-ish range into the five range, that was enough for a lot of people, that maybe would have gone into Ds previously and they decided to take a different path. Plus, just the organic growth of the CF space, as more people get comfortable with the concept of it and we're getting repeat raises happening with offerings.
Erin Holloway:
That's been very interesting, to watch those trends historically and see the effects of regulation in the past couple of years.
Roy Morejon:
Yeah. In keeping with the staying comfortable, tell me a little bit more, for our audience's sake as well, about Prime Trust and FundAmerica, and some of those different complimentary services that your company offers and have for benefits for the entrepreneurial community out there.
Erin Holloway:
Sure. Well, FundAmerica actually started in 2012. But, Prime Trust didn't start until 2016. Fund America is actually our crowdfunding arm of our larger technology company. So we are the tech behind companies like StartEngine and Republic, as well as we're the tech behind individual issuers as well. So whether or not you're a platform or you're an individual issuer, we can be that technology. We can be that invest now button that starts the transaction. You host it on your own website or you host it on a portal, but somebody wants to invest, when they click that button, that's when we step into the picture. We are behind the curtain, handling that financial transaction. Pulling in the funds, doing the KYC and the compliance checks, to make sure that everyone says that they are who they are, weeding out anyone who doesn't fit our standards for a raise. And, managing that entire transaction, through the raise, all the way until the securities are then issued.
Erin Holloway:
Now, the great thing about the fact that we're also associated with Prime Trust and we're part of that family is that Prime Trust handles trust and custody in anything that you may need. Whether it's securities, whether it's [inaudible 00:07:02] currency, whether it's cryptocurrency, we handle all of that as well. We have technology on the other side of the house that supports the largest fintech brands, such as crypto exchanges, lending platforms, digital wallets, payment platforms, the alternative trading systems, where you can do the secondary security trades after you've done a raise, RAs, wealth management platforms, broker dealers. And then, of course, we are folded into that with the crowdfunding platforms.
Erin Holloway:
So the great thing is that, if you start a raise with us and your investors have their securities issued, we can carry them over into the custody side. Because, how do you get people to invest in them and have securities issued on a secondary market in the private securities arena is you have a way for them to hold them, liquidate them, trade them, turn them back into currency when they so choose. The more liquid you can make it, the better. So the fact that we can support that process is really beneficial to the entire marketplace.
Roy Morejon:
Absolutely. So in sticking with the theme of marketplace here, let's look to the future of the marketplace and where you see crowdfunding and fintech heading into the future.
Erin Holloway:
Well, a couple different directions we can go with that conversation.
Erin Holloway:
One is the rise of the ATSs, because of the fact that we are having so many private securities being issued through the crowdfunding space. So how do you get people to invest? You make sure they have a place to hold and liquidate. And the ATS market allows for that. People can start liquidating, trading, finding private securities that maybe they did get in on originally with a crowdfunding raise, that they had wanted to get in on. As well as start to trade for other secondary securities. I would definitely say that is something that we're going to see in the marketplace.
Erin Holloway:
In terms of crowdfunding in particular, I think we're going to see the rise of real estate go even further. And, I think we're going to see a shift towards more commercial real estate. And that's just generally because of the growth of the popularity of crowdfunding. It's mainstream now. We can't say that we're still on the cusp. The explosive growth proves that we are going mainstream. So while a lot of people may have done it on the residential side of real estate, we're going to see an explosive growth, I really feel we're going to see a shift towards commercial real estate.
Roy Morejon:
Interesting. So when companies, or I guess investors, are looking at things to invest into, you guys work with a variety of different platforms across the equity crowdfunding, real estate, et cetera. What are some of those questions that investors should be asking? Obviously, it's going to change per offering. But, are there a baseline or an FAQ that they should be running through, to make sure that these investments seem legitimate for them?
Erin Holloway:
Yeah. It's all about the plan. It's all about the business plan and you have to review the financials. You have to have your ducks in a row. As I like to say, hope is not a strategy. You can't not do your research and hope for the best, as an investor. Just as an entrepreneur, you can't not do your research, not have your plan together and hope for the best, and hope that people are going to come invest. You have to have your plan together so you have to do your research as part of the investment.
Erin Holloway:
And being a former investment banker, that's of course where my mind automatically goes. I want to see the financials. I want to see what your plan is. Where do you see the growth coming from? What is it that you see your markets being? Where do you see this going and what is your timeline to getting to those benchmarks? In banking, we had covenants which meant you had to hit certain financial benchmarks at certain dates, to make sure that you were on track. So you have to set up as an investor, what are my covenants that I need to hold my entrepreneurs to, so that I feel comfortable with this as an investment, and that I'm going to see it through and go all the way to the end of the round.
Erin Holloway:
So that is a huge thing for me, is making sure the financials are absolutely spot on and you've got your plan. Now, things change of course. You've got economic factors and influencers happening, from outside factors. But at the same time, you have to be able to pivot. So I think that's a key thing, is knowing what is your plan and what is your plan to pivot, should something change.
Roy Morejon:
Yeah. It's interesting you brought up the business plan as being one of those elements to certainly look at, which is certainly important. But, I've seen a lot of businesses throw out their business plan based on things that change and the need to actually pivot in there.
Erin Holloway:
Yeah.
Roy Morejon:
Are you seeing that many of these companies now have alternative paths that they could be taking, based on consumer feedback or engagement on their service or offerings?
Erin Holloway:
You know, they absolutely do. I recommend it all the time. There's another saying, "Lose fast." If you realize you're going down a path that's not going to work, you'll know pretty quickly. You need to make sure that you've got that plan B ready to go, and pivot and go to a diverse market, or go to a different group of investors. Or as you can imagine, manage your marketing plan. Re-focus your marketing plan. Maybe we didn't quite hit the mark the first go round. Where's that second group of investors that we're going to be looking for, or the third group. Where can we look elsewhere, to meet those goals with our investment underlying.
Erin Holloway:
It's one of those things where, I think if COVID has taught us nothing else, is that you have to have a backup plan. Things never go as we plan from the get go, do they? We need to make sure that we've got that alternative strategy in place.
Roy Morejon:
Absolutely. I always love the phrase of "failing forward," to help your organization learn, innovate, build resilience and have that opportunity to potentially pivot based on, again, consumer feedback or customers in the crowd.
Roy Morejon:
So when we look at some of the startups and entrepreneurs that are listening, that are hoping to potentially raise money online let's say, how could some of these entrepreneurs raise capital successfully through equity crowdfunding, based on what you've seen so far?
Erin Holloway:
Right. Well, you have to have your technology in place. If you've never done this before, looking at one of the portals is a great way to go. Because they have a formula that they will help you along with and that plan. If you're more adventurous and you want to take it on yourself, and you're like, "I can do this, I'm a little bit more savvy," you can do it yourself. You can put your own website up, you can have an invest now button with us and you can do your raise on your own.
Erin Holloway:
I liken it, though, to shopping at a boutique versus going to the mall. If you're shopping at a boutique, it's a destination. I know I'm going to this boutique, I know I'm going to be shopping in this one particular store. So when investors come to you, they're coming just to you if you host your own. If you're on a platform, it's like going to the mall. There could be 100 of them. They could wander into any one of those stores, they could decide to invest in any one or multiple of those offerings that are up on a platform.
Erin Holloway:
Last I heard, it was about 35% of investors were shoppers and they looked for multiple offerings on a platform. And, they would repeatedly come back and look at that on the platform, and they get a huge amount from the fact that people are looking at other options. They're shopping, in essence, for their portfolio. It's one of those things, get comfortable with which model you want to go with and then stand it up. But, there are advantages and disadvantages to each one. You've just got to figure out what works for you and your particular product, model, investment option and the marketplace.
Roy Morejon:
Yeah. I know, in terms of the shopping metaphor that you had put, I think that really works. And I think that's overall led, I think during this pandemic, to some of the true meteoric rise of these platforms, in terms of the overall growth and the amount of capital that you guys were processing for them.
Roy Morejon:
So in terms of any patterns that you're seeing right now, do you see anything in terms of equity crowdfunding slowing down or just continuing to accelerate through the next few years?
Erin Holloway:
Well, the proof is in the pudding, in terms of the growth that we've seen growing from eight billion to over 100 billion, just in the span of the last year and projected to go even further. It's one of those things where I don't ever see it slowing down.
Erin Holloway:
This has pent up demand. When you think about what happened in the mortgage crisis in the 2000s, the credit crunch … It started with mortgages, but a lot of companies failed then. A lot of people failed because they couldn't stay in their homes, they couldn't keep their businesses going. And, the credit requirements of the banks became so arduous and so difficult, it was like you needed a phone book just to get a mortgage, let alone get a working capital line of credit. It was really difficult. So the Jobs Act that came along could not have come along any sooner, it was so well needed to open up this door. So there's been a pent up demand for a very long time for alternative places to get equity, because getting it at the bank and at the VCs has been increasingly difficult ever since that time.
Erin Holloway:
So I don't ever see this slowing down. And again, we're mainstream. This is not something that's new or novel any longer. It is absolutely something that, when you see commercials on TV for StartEngine with Kevin O'Leary, everybody knows who Kevin O'Leary is with Shark Tank. He's a huge advocate of this and he's a personal investor in StartEngine. So StartEngine eats their own home cooking, as they like to say. They are a portal that hosts offerings. You can also invest in their own Reg A. He's a big believer in that. If Shark Tank isn't mainstream, I don't know what is. Everybody knows the various other ones. Even if you're not familiar with equity crowdfunding, everybody's familiar with GoFundMe. Everybody has had a friend, a family member, somebody who has needed some type of help and knows what GoFundMe is. There is a very widespread familiarity with the concept of crowdfunding overall. And then, it's just a matter of, then the StartEngine commercials come on TV and it's the investment element in it.
Erin Holloway:
It is becoming something is normalized, I think, in our American lifestyle. You don't have to be a massive Wall Street invest to invest and that is the great thing. I think it equalizes the opportunity for all and that's where I think the appeal is. It appeals to the masses. It has become downstream, mainstream, it's for everyone.
Roy Morejon:
Absolutely, Erin. You nailed it. I think it's absolutely moved away from Wall Street to Main Street and I think the everyday consumer now has the ability to invest in these small companies and small startups before they ever become potential big companies. I think a lot of people were really looking to diversify portfolios during this pandemic and have continued to invest small amounts, hundreds of dollars into startups, just to see if their little lottery ticket ends up winning for them in the years to come.
Erin Holloway:
Yeah, absolutely, because you never know when you're going to hit it big. Look at all the companies that did even exist 20 years ago and are now on the massive exchanges. You never know. You invest in 10, if one hits, you win big.
Roy Morejon:
Yeah. No, absolutely. From what we've seen even on the Kickstarter side, a lot of these companies from Peloton got their start on Kickstarter, to Solo Stove, which is now actively trading on stock exchange. It's just amazing, the growth of these startups with having a crowd and a community behind them.
Roy Morejon:
So I'd love to know what you guys at Prime Trust and FundAmerica are up to next. Where are you guys seeing growth in your company or where do you guys see the puck headed for the years to come?
Erin Holloway:
I touched on it a little bit before, the rise of the ATS in popularity. I think it's going to become a big thing again because we've got the volume coming in from the crowdfunding securities. So I think the rise of the ATS and the normalization of trading securities on the secondary market. You don't always have to go to a big exchange. And especially now, because we're in the crypto world, crypto has become so mainstream and normalized. That's a generational thing that I think is such a benefit. The younger generation has embraced it. All of the college friends that my daughter has, they all have crypto accounts on their phones.
Erin Holloway:
I think normalizing that technology and the trading element of it is going to be really exciting. We're going to see obviously more of that. But I think that secondary market, from the crowdfunding side, is going to be really big as we go in the next couple of years. Definitely something that I'm really excited about because of the liquidity factor. The more you have, the easier it is, the more liquid it is. Success begets success. The more equity that goes into the secondary market, the more people are wanting to trade it, and to buy and sell.
Roy Morejon:
Amazing. Well, Erin, this is going to get us into our launch round, where I'm going to rapid fire a handful of questions at you. Are you good to go?
Erin Holloway:
Oh. Okay, I'm ready.
Roy Morejon:
Let's do this. What inspired you to be involved in the crowdfunding industry?
Erin Holloway:
I think it's because of my experience in the banking world. I was that banker that said, "No." And said, "You don't have enough equity, you don't have enough collateral, there's no cash in the bank. You are a high credit risk. I cannot take that on." Banks are paid to take risk. And if they think that you are more risk than they are willing to take on, they will say no. And I was that banker that said no. And now, I get to be part of an industry that gets to say yes. It goes out to the masses and to the markets, and the markets say yes. They don't need the bankers anymore, they don't need the VCs anymore. They've got the whole world to support them, potentially.
Erin Holloway:
That's what's exciting for me, is that we went from an environment where I was on the other side of the coin, where I said no. And now, I get to help people get to yes.
Roy Morejon:
Amazing. So if you could meet with any entrepreneur throughout history, who would you want to have a cup of coffee with?
Erin Holloway:
Oh, okay. He's passed away, but Steve Jobs, for a couple of reasons. One, we are the same personality type, we're both ENTJs. So we're very creative thinkers, we're very commanding. We like to lead with creative ideas. And, we say why not a lot. And, he's also a Scorpio. I think that would just amazing to be able to hear from him. I wonder what he thinks of the world today, that would be kind of cool to find out.
Roy Morejon:
Yeah. What would be your first question for him?
Erin Holloway:
What do you think of the world we have today? That would definitely be my first question.
Roy Morejon:
Nice. Yeah. He's definitely the thought leader.
Erin Holloway:
The second would be is do you think that your baby is where you thought it would be today?
Roy Morejon:
Yeah. I'm sure he had a roadmap planned out for the next 50 years probably. Cars even might be part of it, who knows?
Roy Morejon:
Any business books that you'd love to recommend to our listeners?
Erin Holloway:
I just started reading something. It's pretty heavy, but I'm enjoying it. It's called The Age of Cryptocurrency: How Bitcoin and Blockchain are Challenging the Global Economic Order.
Erin Holloway:
This is the new way forward. I grew up in old school finance, this is new school finance. This is the new way forward. This is our new reality. So I think it behooves everyone to really educate themselves on how it works, where is it going, what is this going to mean for our economy. I would definitely recommend that book.
Roy Morejon:
Nice. Are there any people in the industry or websites, newsletters that folks should follow to stay up-to-date with what's going on in the industry?
Erin Holloway:
Well, I think Crowdfund Insider is the one that most people are familiar with, to make sure that they know what's going on. I do not feel like we have enough written about the industry. I really feel like more people should pay attention to what's going on in crowdfunding because you do never know when the next Peloton is going to come through. But, I do wish that there were more media outlets that would pick up on it and bring those articles mainstream.
Roy Morejon:
Absolutely. Well, I'm glad to share all this advice with the listeners here.
Roy Morejon:
Last three questions. What are the top three skills that you think every entrepreneur needs to be successful?
Erin Holloway:
Oh, they need to have passion. Because it is not for the faint of heart, is it? You have to be passionate about it, your heart really has to be in it. And along with that, coupled with that is having that strong work ethic. It's not easy and you do put in the hours. Elon did not get where he was by not sleeping in his office night, after night, after night. You've got to be so organized. You've got to be so organized when we talk about that business plan.
Erin Holloway:
I'm going to give you fourth. You got to know how to call in your professionals. You got to use your attorneys, you got to use your accountants. You don't have to know everything, but you have to know who the people are that can support you to get that business plan where it needs to be.
Roy Morejon:
Absolutely. Let's talk about an invention that's made your life easier during the pandemic.
Erin Holloway:
Well, I'm using it right now, Roy. It's my hands-free headset because I can get a drink, I can switch a load of laundry while I'm working. It definitely has made my life easier. I don't feel like I need to be chained to my desk.
Roy Morejon:
Nice. All right, last question. I know we've touched on it throughout the interview, but I will ask it again, in terms of what does the future of crowdfunding look like to you?
Erin Holloway:
Explosive growth. Explosive growth. Again, I said the rise of real estate, especially commercially. Sustainability, things that create clean power. I think people want to invest in things that do good for this world. Affordable housing, which goes along with both of those things, the sustainability and the real estate element of it. Affordable housing is I think something that a lot of people believe in, especially with what we've seen real estate prices do in this past year. It is pricing people out of the market.
Erin Holloway:
And, that is an area that I think is an opportunity that we've already seen a couple of companies … There's one we work with named Boxable. It's a house in a box. It's pre-fabbed. And you can put it on a truck, and you can take it anywhere. So for disaster recovery, for affordable housing developments, they are on to something. And I think we're going to see more investment opportunities that support sustainable and affordable housing.
Roy Morejon:
Amazing. Erin, this has been awesome. This is your opportunity to say what you didn't say or give our audience your pitch, tell people what your all about, where people should go and why they should check you out.
Erin Holloway:
Sure. FundAmerica by Prime Trust, you can find us at fundamerica.com and primetrust.com. We are on LinkedIn, we are on Twitter. You can follow us. We would love to have you be part of our family.
Roy Morejon:
Wonderful. Well, audience, thanks again for tuning in, welcome to 2022. Make sure to visit artofthekickstart.com for the notes, the transcript, links to everything we talked about today. And of course, I've got to give a shout out to our crowdfunding podcast sponsors at Product Hype. If you loved this episode as much as I did, make sure to leave us a review on iTunes.
Roy Morejon:
Erin, thank you so much for joining us and kicking off 2022 on Art of the Kickstart.
Erin Holloway:
Thank you so much, Roy.
Roy Morejon:
Thanks for tuning in to another amazing episode of Art of the Kickstart, the show about building a better business, world and life with crowdfunding. If you've enjoyed today's episode, show us some love by giving us a great rating on your favorite listening station. And of course, make sure to visit artofthekickstart.com for all the previous episodes. And if you need some help, that's what we're here for. Make sure to send me an email to info@artofthekickstart.com. Thanks for tuning in and I'll see you on the next episode.
Podcast: Play in new window | Download
Subscribe: Apple Podcasts | RSS