In this episode of Art of the Kickstart, we spoke with Jake Epstein, serial entrepreneur and Co-founder of several consumer product startups. His latest Kickstarter campaign, Tango, garnered the attention of almost 1,300 backers and has surpassed its funding goal by over 870% in a short period of time. Epstein's background in enterprise engineering helped him create consumer hardware and software. Listen to learn more about Epstein's transition to consumer hardware and its intersection with crowdfunding.
Short on time? Here's what we talked about.
Epstein's background in engineering gave him a segue into the crowdfunding world. His ideas became consumer startups that he could monetize.
Epstein offers a glimpse at a path other entrepreneurs can replicate for success.
Epstein's personal experience and frustrations carrying around cheap, plastic, sparkly pop sockets not meant for adults led to the creation of Tango. ​Epstein designs his innovations with simplicity and convenience in mind. He wanted to create something he wouldn't be embarrassed to carry around.
Epstein speaks on adding buffers to shipping times, so he's always prepared when communicating with backers. Epstein touches on always fulfilling what the company promises and explains the internal process that allows for this fulfillment.
Links
Note: As an Amazon Associate, Art of the Kickstart may earn a commission from qualifying purchases.
Sponsors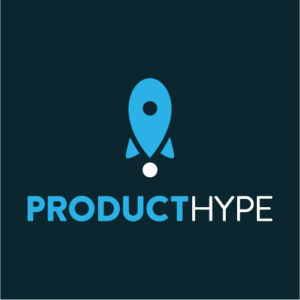 Art of the Kickstart is honored to be sponsored by ProductHype, the leading crowdfunding newsletter. Publishing weekly, ProductHype showcases five of the best, most innovative and exciting crowdfunding projects in an absurdly unique way. Their audience of more than 300,000 crowdfunding fans regularly back featured products and eagerly awaits the newsletter to learn about the new ideas that creators are bringing to market. Learn more about having your project featured in ProductHype, or join the HypeSquad today!
Transcript
View this episode's transcript
Roy Morejon:
Welcome entrepreneurs and startups to Art of the Kickstart, the podcast that every entrepreneur needs to listen to before you launch. I'm your host Roy Morejon, President and Founder of Enventys Partners. The world's only turnkey product launch company that has helped over 2000 innovations successfully, raise over $400 million in capital since 2010. Each week, I interview a crowdfunding success story, an inspirational entrepreneur or a business expert in order to help you take your startup to the next level.
Roy Morejon:
This show would not be possible without our main sponsor ProductHype, a 300,000-member crowdfunding media site and newsletter that's generated millions of dollars in sales for over a 1000 top tier projects since 2017. Check out producthype.co to subscribe to the weekly newsletter. Now let's get on with the show.
Roy Morejon:
All right, welcome to another edition of Art of the Kickstart. Today we are speaking with the one and only Jake Epstein. Jake is the co-founder of Rocketbook, tango and several other consumer startups. This guy is a true D to C expert, holds degrees in electrical and computer engineering from Purdue University, [inaudible 00:01:21] makers and began his career designing large scale computer systems and somehow ended up designing notebooks and phone accessories. Jake's amazing, he and his team and his business partner Joe, they've worked on over a dozen products now that they've crowdfunded. Some made millions, others didn't do so much, but they've had a lot of fun and a lot of failures on the way. Jake's current product tango is this really cool grip stand. It's this as Jake would say, "A geometric marvel of steel and magnets." So I'm super excited today to have you on the show Jake. Thank you for joining us on Art of the Kickstart today, man.
Jake Epstein:
Thank you. And thank you for the exciting intro. I'm so happy to be here and love the podcast and I love crowdfunding. So I'm excited to talk.
Roy Morejon:
Absolutely man. No, I remember it was right before the pandemic, I had your biz partner Joe, on the show in March and it was really fun to talk about all of those things, Rocketbook and what was happening with your business there, but I'd really love for the audience to get some of your background and kind of what led you to be an entrepreneur.
Jake Epstein:
Yeah, sure, sure. Happy to give you my background. And hopefully I won't repeat to any things. Joe and I have different opinions on everything anyway. So we'll have different versions of the same story, but as you mentioned, my background is in engineering and I started my career off by making large scale computer routers and video delivery systems for backend of a cable companies and things like that. And I think what was… Even though that was super fun from an engineering standpoint, I always craved the consumer market because in the consumer space you can make decisions in the morning that affect your business in the afternoon. And when you're on the enterprise side of things, there's these multi-year horizons. And so if you're a product person, if you're an engineer, even a marketer and maybe I'm a little bit of all those things, just if you want the fast lane consumer's where it's at.
Jake Epstein:
And so I'm starting in about 2010, I began to transition from enterprise engineering into the consumer space with an app company, as well as my first consumer hardware product which was a helmet that you could listen to music and make phone calls through bone conduction and ride your bike around. And I ended up selling that to a bike company here in Boston. And then from there, it was just a series of other… That was right around the time that crowdfunding was getting big. So we're talking about 2014 ish. And from there, my interest in consumer hardware and crowdfunding, the lines intersected at just the right time. The early crescendo was probably the first Rocketbook campaign, which is when I got to [inaudible 00:04:09] you for the first time.
Roy Morejon:
I know, I think that was six years ago, maybe give or take a few months, but it's just amazing. And give our audience a little bit of background, because I know a lot of the listeners that we have on the show just based on when we survey them, a lot of them are solopreneurs. So I'd be really interested to know how you and Joe got together and then formed this company and did all the things that you guys have done now.
Jake Epstein:
Yeah, yeah. Absolutely. In some ways I still feel like a solopreneur, in the sense that if you're a person that's always looking for the next big idea and you're always trying to solve a problem. And I think combine that with the positioning of the product, so to speak. If you know how to pitch it to someone and you play with that pitch. I think I'm always doing that. And Joe was a person that I knew who was also always doing that. And we've known each other technically since college and we're in the same social circles, but we would get together and talk about different product ideas and things like that.
Jake Epstein:
And here's an important story that Joe may have shared with you, but Joe was working on an app to scan whiteboards and it was just a software application. And his goal was to make money by selling downloads or membership to the app. And one day we got together to have a beer in a bar and he said, "I'm thinking about applying the software technology to notebooks." And it was like a light bulb went off. I was like, "Yes, because then you can sell a physical product with the software." And that opens up all these doors to monetization. That software just becomes very difficult to monetize and that's usually why software companies end up taking tens or hundreds of millions of dollars in funding, whereas, if you're selling something physical, you can make money on Amazon, in Kickstarter, in Indiegogo and all these other places. And so from this conversation of combining Joe's whiteboard scanning technology and his idea to apply that to a notebook was born the first Rocketbook.
Roy Morejon:
Couple ideas that have changed the world now over a few Sam Adams. Right?
Jake Epstein:
Yeah. Add it to the list. Right?
Roy Morejon:
Nice.
Jake Epstein:
Yeah.
Roy Morejon:
So let's talk about your newest invention, tango. What led you to kind of pivot a little bit in terms of this device that you've created and what problem are you trying to solve with it?
Jake Epstein:
Yeah. That's a good question. And to set the stage for it, I think it was conceived during the pandemic, the time when everyone was stuck at home and just looking for things to keep yourself sane. And in my case I've always been a fan of having a grip or stand on your phone and sort of the go-to there is popsockets. And I had one on my phone for a long time and I do kind of like popsockets, but they're so thick. And they're these like fugly monstrosities that are composed of cheap plastic and glitter. And I was kind of embarrassed to be an adult walking or around with it on my phone. There's no popsocket that looks like an adult should carry it around for the most part.
Jake Epstein:
And so I was stuck at home and I just started getting in my shop and playing around with steel and magnets. And I came up with what became the tango. And so the tango is a phone grip and stand, sort of a popsocket, but it's less than half the thickness, a third the thickness of some popsockets. So it's 2.9 millimeters thick, it's composed almost entirely of steel, it opens with the push of a button and then it instantly adds a secure grip to your phone. So you can just press the button and then prop it up on a table to watch a video or hold it up very securely and comfortably to take a selfie or just to scroll through your phone while you're walking down the street.
Roy Morejon:
So I got to ask, since it takes two to tango, how'd you come up with the name?
Jake Epstein:
So I'll be completely honest. I was always looking for a name that would project your phone is a dance partner because when you use the tango, it feels it's stuck to your hand, because there's some compression between the top and the phone. So you can really throw your hand around almost like you're dancing with a dance partner. And so I came up with the perfect name, the disco. But that was taken. So I couldn't use the disco. So I came up with the tango which is a close second in my mind.
Roy Morejon:
Nice. Now I like it. Overall the design looks great. So if you would again, I know you've got a shop and you're a tinkerer and an engineer and we love working with folks like yourself. What was that process like though? Take yourself back to your Rockebook days and now to this physical product that you're creating. What's changed in the industry or in your design process to be able to bring this product to market so quickly?
Jake Epstein:
Yeah. So you know better than I do, how much things have changed on Kickstarter. Right? And I'll be completely honest with you and the audience when it was 2015, we were working on the very first Rocketbook. The sort of the move back there was the purest form of crowdfunding where you would just crowdfund an idea. But unfortunately I'm still waiting on my coolest cooler, which is never going to come now. There was just enough of those out there, where it stepped up the game in a very healthy way where now to crowdfund you really have to have the product design and as much as the supply chain as possible, well baked. Right?
Jake Epstein:
And so with something like the tango and any other product that I work on, crowdfunding and I'm sure anything that you're working on today too, you have to spend a lot more time up front before you crowdfund. And so a lot of times that comes at a cost, right? Where you have to go out and engineer it, design it, find some of your supply partners so that when you actually land on crowdfunding, you have all that lined up so that you can make sure that you deliver to your backers. And I'm proud to say that this is my 12th crowdfunding campaign. I've always delivered every one of the products.
Roy Morejon:
And that's such a huge thing too. Right? In the crowdfunding industry, the trust and transparency of the creators and obviously delivering the product. Yes, many times there's delays, but at the end of the day, there's creators like you and Joe that actually deliver the product, as advertised or even better honestly. I think there's been some products that you guys have done that you've actually made improvements on based on your feedback from the crowd. So in terms of the prep work that you did for this one in relation to the dozen or so campaigns before this, what's changed there on your process?
Jake Epstein:
Yeah. Just in general you get better at anything, the more you do it. Right? And so I think that there's a few different dimensions to crowdfunding. Right? And so I think every time we do a new product. And so something like the tango you know more and more what the pitfalls are later. So no matter how much you prepare, there's always a pitfall later. Somewhere between crowdfunding and shipping to [inaudible 00:11:27]. There's always some pitfall.
Jake Epstein:
The last Rocketbook products we did, it was a black Swan event and COVID came out. And then all of a suddenly we were waiting for ships to come at the port of LA. Right? And there's things that you just can never predict. And so all that experience sort of culminates in your preparation for any crowdfunding campaign. With tango in particular, it's amazingly complex product as far as to get something that's made of steel, that's that thin, that uses these micro magnets in the coatings to make it comfortable on your fingers. There was a lot of engineering that had to go on with it. And so I ended up en listing a product design firm up here in the Boston area called Tool, happy to give them a plug because they've just been great partners.
Jake Epstein:
And also bringing on a industrial design in mechanical engineering partner named Lucas who's down, who have worked with a little bit on a number of different projects in the past. And so together there's just focus on that engineering, focus on the supply chain so that you can ensure that it's buildable in the way that you're presenting it to the crowd and also know what your timeline is.
Jake Epstein:
Just quickly on the flip side of that, I think that the reason I love crowdfunding is because it mixes product design and engineering with theater. Right? It's more than just marketing or video marketing, it's like a fashion show for your product concepts. So yes, you have to do all the engineering, I don't want to call it boring, but the more booky and spreadsheet stuff, but then all the preparation you put in to something like the video in your assets. And I'm really proud of the tango video. We've gotten a lot of awesome feedback on it. My video completion rate is the highest of any video of [crosstalk 00:13:19]. It's funny. It's positions the product well. And so I think it's one of those things you can't under appreciate either one of those. You need to have your ducks lined up on the engineering side and supply chain side and you have to make sure that you have the hottest video and the hottest assets possible that convey the idea properly. And it's when those two things come together perfectly that you get a successful crowdfunding campaign.
Roy Morejon:
Yeah. I also want to mention the fact that you have tens of thousands of backers in your community now that have trusted you over the years with your next and greatest innovation, this one as well, you'll hit a thousand backers within the next day or so. How have you guys gone about managing backer feedback into product updates or just constantly communicating with them to ensure that they're satisfied at the end of the day when the product gets delivered?
Jake Epstein:
Yeah. So I should mention tango is a separate entity from Rocketbooks. So I haven't really engaged the Rocketbook crowd on it. Just because when you have, not just a company but you have a community around something like notebooks, it almost feels spammy to go out to them and try to pitch something else. And I realized that there's companies that do that. But a lot of times when people build a crowdfunding community around a series of products, it's peak design, which is all sort of that high end camera accessories [crosstalk 00:14:52] and bags and luggage and great company, great crowdfunders. Whereas, if you're into lots of different things, it's a little tough to cross upon it too much. That said, what Rocketbook has given me more than any other crowdfunding community I've built is access to I think, hundreds of thousands of backers that we've had over the course of our each crowdfunding campaigns at Rocketbook.
Jake Epstein:
We've learned that the best way to interact with community is actually the easiest. And that's just total transparency. Right? You have delays, yeah, you got to have some people that give you some crap in the comments, but it's just way easier to get on camera and say, "Hey, look, this is what happened. This is what we thought was going to happen, but this happened instead, here's the new thing." And you just go on from there and you end up getting more high fives and just more brand loyalty than if you try to obscure it in any way.
Roy Morejon:
Yeah, now it's so much easier that way. I know you had mentioned this earlier and obviously with this black Swan event in the pandemic, but shipping is always something that comes up. And I know with a lot of first time creators, it's typically an afterthought or a just, oh, shipping will happen. Right? And now we see a lot more folks that are lining up, they're shipping, their logistics and all of that just to ensure that products get delivered on time. What are some of the things that you guys have changed over the years to ensure faster shipping or better shipping, or just a better experience when the product comes to the consumer?
Jake Epstein:
Yeah. Right. And these days you kind of have to worry about shipping on both ends. Right? You have to worry about shipping from wherever it's coming in. If you are doing or any overseas manufacturing. And then there, I think the best rule of thumb is just give yourself a big buffer. And then as far as shipping to the consumer, yeah. It's one of those things that I feel there's a change happening. I see a lot of campaigns that will do shipping later. They add it usually in a survey after your campaign.
Jake Epstein:
I've always been a big believer in just charging and shipping upfront. I just find it easier. I think maybe technically it lowers your conversion rate or reduces some of your fees, but I'd rather just charge it upfront, which if you do that means that once again, you got to do your homework. Right? There's no making that stuff up. So I work with a third party logistics supplier actually here in Massachusetts. Again out of convenience because it's local and I can go there if I need to. But I don't think that's any sort of a requirement, but working with them, you're taking a prototype, building dummy packaging and shipping it to them, this is literally what I did for tango. And then got rates. I said, "Put these in boxes and give me rates for all over the US." And the top 10 countries that we usually see from crowdfunding campaigns, which is Europe, Australia, parts of Asia and things like that.
Roy Morejon:
Is that typical? Cause that sounds really clever.
Jake Epstein:
Yes, it is. Because all you have to do is get burned by unexpected shipping rates one time before you say, "You know what, it's worth the time to do that." But what I just described, anyone can do on any product, you just have to have the approximate dimensions and weight and you better have a three PL lined up anyway. And give it to them and get your rates.
Jake Epstein:
The other thing too and I'd be interested to get your opinion on this as well, but we've also learned that some countries are just not worth the hassle. Even if you take a little flack for it, I think we typically don't ship to Russia or some other parts of Asia. And just, you have to be selective as to which countries you ship to. Because not only is it the expense, but then you have this back and forth where it gets lost in their customs or it's just undeliverable for one reason or another. And then after your successful crowdfunding campaign, the last thing you need is 50 people just harassing you because you've shipped them something three times and still hasn't got to them.
Roy Morejon:
Yeah, now definitely something that's changed over the years. Right? When we were launching campaigns 10 years ago, it was just like, "Yeah, I want my product to go everywhere. I want every country to have my product." Right? And now you learn that. Yeah. It's very difficult and expensive to get product into certain countries, especially if there's some sort of battery in it or technology built into it. There's so many different elements and certifications that you might have to pass that's specific to that country. So yeah, we've definitely seen a limitation if you will, in the amount of countries that creators will typically ship to. And yeah, it's usually going to be the top 30 countries. And then after that there's exceptions certainly to the rule, but usually that's after the campaign is over. Where you just want to make sure that you deliver the successful product to all of your backers, get all of your logistics lined up, make sure that there's no big issues with it. Then you can start expanding out strategically into regions that really do want this product, but you just haven't been able to ship it to them yet.
Jake Epstein:
Yeah. That makes a lot of sense. This is such a funny little crowd funny detail, but that's why people are tuning into the show. What do you recommend these days for charging shipping, during the campaign or after in a survey?
Roy Morejon:
It usually depends on what stage of the product development phase they are at. Right? Because if they just have the working proto type that they made for the campaign, for the video, for the assets and all of that, most likely it's going to change its look, shape, weight, dimensions, packaging, colors, logos. So we usually recommend, let's get a basis of what it is, we can put in the campaign. The cost will be between this range per region, but after the campaign is over when everything is finalized, that's when we'll typically have our clients go and use software or import it into Shopify and have the customers back it and support it there and then just take care of the shipping fees inside of that system.
Jake Epstein:
Yeah. That actually makes a lot of sense. Yeah. Especially if it's something that's relatively heavy and can easily cross over the line to some different shipping rate, you just want to, if you don't know the exact weight of your product, then it's probably worth waiting.
Roy Morejon:
Exactly. That too. How is it going to look in retail. Right? Is this going to be something that's fully put together on a shelf space that hangs, or is it something that the consumer then puts it together so it's flattened out when it ships? Right? There's so many different things that can happen after a campaign. And the last thing you really want to do is lock yourself into something that says, "Oh, you told me it was going to be $15 to ship. Now you're saying it's 30 because of all of this. Well, I don't want it anymore. Just refund my pledge." And that's the last thing you want to do obviously, in terms of you needed that capital to bring this thing to market, hence why you ran a campaign.
Jake Epstein:
Yeah. There you go. So I'm speaking from someone who's pretty much only crowdfunded small things, so. [crosstalk 00:21:51]
Roy Morejon:
Good to go.
Roy Morejon:
Yeah. Yes, exactly. Exactly.
Roy Morejon:
So Jake, with all your experience in running these campaigns, give me some reflection. What would you do differently for maybe this campaign with tango that's currently active on Kickstarter? Definitely for the audience go and check that out before that ends, but in terms of your next innovation or next product that you guys launch out there, what are some of the things that you guys are looking forward to in the future of changing?
Jake Epstein:
Yeah. Well, that's a great question. Like I said, you learn from every single one. And I think that when tango is being crowdfunded you're independently. And although we tapped into some previous campaigns that I've worked on. My partner Lucas had a previous phone accessory and that's obviously relevant to something like tango. So as everyone knows, if you have a preexisting email list or community, nothing better than that. But I think that doing all the prep work upfront, something that we didn't do for tango was collect leads ahead of time, which is something that you can do with a partner like Inventis and other ones where you can just do some pre Kickstarter or Indiegogo ads, collect weeds as well as line up some PR to get that traffic.
Jake Epstein:
Because once you're on Kickstarter, there's no getting off, you're on the slide. Right? And so your options for generating traffic, which is in a lot of ways, really when it comes down to become far more limited. So in crowdfunding is a place that changes on a year to year basis. Right? And so you can be one of the top projects in the design category. Right? Which is where tango is. And yeah, there's some days where that just doesn't generate a lot of organic traffic. Right? You have to bring it in from outside. And so focusing, I think you can never focus enough ahead of time on how you'll bring that traffic into your campaign because you could have the best campaign in the world, for the coolest product in the world, with the best conversion rate in the world. But if you don't have any traffic coming in, no one will ever see it. And so I think that's my number one thing that I continue to learn about and somehow always pick myself on, that I should have done more preparation.
Roy Morejon:
So any surprises on this campaign then?
Jake Epstein:
Any surprises on this campaign? Well, I mentioned before, I knew the video was great, but a lot of backers come in and they just give us pat on the back in the comments as well with the campaign surveys, just telling us how great the video is. And I'm not surprised because we were proud of the video to begin with, but that just feels really good because you put a lot of work into it and you don't know if the stuff is going to land. And so I think that's probably the most positive surprise. And then I think it's always interesting too, because you can do pricing studies ahead of time, but you never really know what the right price for something is until you get someone to get out their credit card. Right? And so playing with that with different versions of rewards and different tiers and underlying pricing is that always produces interesting results and surprises, I think. No matter what your campaign is.
Roy Morejon:
Absolutely. Yeah. We do a ton of that, the pre-campaign marketing and the testing and the product validation as well as price elasticity. Right? Like, what does that conversion rate look like as we bump up the price and where does it break? Can we launch it at a higher price point, just based off of the testing that we're doing, sending tens of thousands of visitors to a landing page and seeing if they actually convert or are ready to put a credit card down to pre purchase it.
Jake Epstein:
Yeah. That's great. Everyone, listen to Roy, do that.
Roy Morejon:
Well, Jake this is going to get us into our launch round. So I'm really excited to fire questions away at you. You good to go?
Jake Epstein:
Yeah. Yes. Let me, I think deep breath. Yes, let's do it.
Roy Morejon:
All right. So what inspired you to be an entrepreneur?
Jake Epstein:
I don't think I had any other path in life for a job except to become an entrepreneur. If you're a person where you're always trying to solve problems and your mind races about it. I think that's your only option.
Roy Morejon:
Absolutely. So if you could meet with any entrepreneur throughout history, who would you want to have a beer with?
Jake Epstein:
Oh man. I think it's so cliche, but I was an early fan boy of Steve Jobs. So I just can't help but say Steve Jobs.
Roy Morejon:
Okay. So what would've been your first question for Steve?
Jake Epstein:
How'd you do it? Because if you look at what that guy overcame in the early days of computing, it's crazy. You've seen the movies, but if maybe you've read the biography of them. It's the things that Apple computer was able to overcome in the incumbents at the time was just amazing.
Roy Morejon:
Absolutely. So what book outside of Rocketbook would you recommend for our listeners to read?
Jake Epstein:
I have a few of them, but I'm going to say the number one is for any entrepreneur is Lean Startup, big believer in Lean Startup principles.
Roy Morejon:
Absolutely. So what advice would you give to a new inventor or entrepreneur that's looking to launch their product on Kickstarter?
Jake Epstein:
Best advice I could give someone is… I would've a lot of advice for them, but as we already discussed, do your homework. You got to know how much it's going to cost to make and how long it's going to take to make it. You got to know that.
Roy Morejon:
Absolutely. What's one invention that's made your life easier during the pandemic?
Jake Epstein:
Peloton, but Peloton has blown my mind. Which is also an interesting crowdfunding story because it wasn't even that impressive of a crowdfunding campaign. And now they're a multi-billion dollar publicly traded company that's going to be now acquired by probably Nike or Amazon. So a big fan of Peloton.
Roy Morejon:
Yeah. I'm with you in that boat Jake. I think I'm 72 weeks straight on it now. So it's like during that pandemic, that's all we could do is just work out at home. Right?
Jake Epstein:
We'll have to connect and race each other.
Roy Morejon:
Yeah. Absolutely, it's on. Last question for you man. What does the future of crowdfunding look like?
Jake Epstein:
I think that the future of crowdfunding, I believe it's going to be an extension of where it's gone in the past year, which is more of a presale platform for lack of a better word, where deliveries and creators get more and more reliable. And the communities get are more vibrant around the crowdfunding products and serial creators. Hopefully like myself, but many others too, because for a long time it was the wild west. And I think the greater crowdfunding community suffered because of that. But I think that now it's becoming a more reliable almost pre-sale platform.
Roy Morejon:
Absolutely. Well, Jake this has been amazing. This is your chance to give our audience your pitch, tell people what you're all about, where they should go and why they should check out tango.
Jake Epstein:
Yeah, absolutely. Tango is live on Kickstarter. It's one of the top design projects right now. You can go to Kickstarter and search for tango. And again, it's an ultra thin steel phone grip and stand that deploys with the push of a button. So check it out. If nothing else, I know you'll love the video. So come take a watch.
Roy Morejon:
Awesome. Audience, thanks again for tuning in and watching, make sure to visit artofthekickstart.com for the notes, the transcript, links to everything we talked about today. And of course I got to thank our crowdfunding podcast sponsor over at productHype. Jake, thank you so much for joining us today on Art of the Kickstart. It's been a pleasure.
Jake Epstein:
Thank you, Roy.
Roy Morejon:
Thanks for tuning into another amazing episode of Art of the Kickstart, the show about building a better business, world and life with crowdfunding. If you've enjoyed today's episode, show us some love by giving us a great rating on your favorite listening station. And of course, make sure to visit artofthekickstart.com for all the previous episodes. And if you need some help, that's what we're here for. Make sure to send me an email to info@artofthekickstart.com. Thanks for tuning in, and I'll see you on the next episode.
Podcast: Play in new window | Download
Subscribe: Apple Podcasts | RSS