In this episode of Art of the Kickstart, we spoke with Cedric Salcedo, Josh Goldman and Stuart (Stu) Goldman, creators of OODA Ball. OODA Ball is the world's first, completely untethered, free-weight punching ball, designed to be both functional and interactive. Its technology gives you maximum control by optimizing weight, speed and density. Listen to learn more about how the trio collaborated and used each other's strengths to create OODA Ball.
Short on time? Here's what we talked about.
Cedric and Josh's connections to boxing and gyms accidentally led to the creation of the OODA Ball. Josh had been looking for something similar to Cedric's original invention when Cedric approached him, and Stuart was happy to get involved.

OODA Loop is the idea behind OODA Ball. Although the OODA Ball team did not invent OODA Loop, this idea of "Observe, Orient, Decide and Act" helped the group formulate the concept behind OODA Ball.

The team chose Kickstarter as their platform for their crowdfunding campaign because of the trust Kickstarter has with its community.
Links
Note: As an Amazon Associate, Art of the Kickstart may earn a commission from qualifying purchases.
Sponsors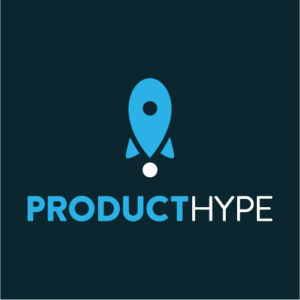 Art of the Kickstart is honored to be sponsored by ProductHype, the leading crowdfunding newsletter. Publishing weekly, ProductHype showcases five of the best, most innovative and exciting crowdfunding projects in an absurdly unique way. Their audience of more than 300,000 crowdfunding fans regularly back featured products and eagerly awaits the newsletter to learn about the new ideas that creators are bringing to market. Learn more about having your project featured in ProductHype, or join the HypeSquad today!
Transcript
View this episode's transcript
Roy Morejon:
Welcome entrepreneurs and startups to Art of the Kickstart, the show that every entrepreneur needs to listen to before you launch. I'm your host, Roy Morejon, president and founder of Enventys Partners, the world's only turnkey product launch company. From product development and engineering to omnichannel marketing, we've helped our clients launch thousands of inventions and earn more than $1 billion in sales over the past 20 years. Each week, I interview a startup success story, an inspirational entrepreneur or a business expert, in order to help you take your launch to the next level. This show would not be possible without our main sponsor ProductHype, the weekly newsletter that goes out and shows you the best inventions that just launched. Make sure to check out ProductHype.co and join the HypeSquad. Now let's get on with the show.
Roy Morejon:
Welcome to another edition of Art of the Kickstart. Today I am super excited because for the first time ever, I've got three guests on my show. I've got Cedric, Josh and Stu, they are the co-founders of OODA fit, a fitness innovation company. These guys are on Kickstarter right now, introducing the world to a new fitness and training category called functional interactive training. And if you can't spell, that is fit and they have created the world's first free weight punching bag, and this thing is badass. So Cedric, Josh, Stu, thank you so much for joining me today on Art of the Kickstart.
Cedric:
Awesome to be here, thank you.
Stewart:
Thank you for having us.
Roy Morejon:
Absolutely. So I've got to ask and again, this is the first time we've ever had three entrepreneurs on the show at once. So if you would give our audience a little bit of your backgrounds individually and what led you three to coming together, launching this product.
Cedric:
Okay. I'm going to jump in right there if you don't mind guys. Okay. Me, I grew up in Manila, Philippines and my father, before joining the military as a young man, was an amateur boxer. And that's how he paid for his law degree. Apparently he boxed his way through law school. Probably counterintuitive, right? The concussions doesn't improve memory and us, as a family, we grew up with punching bags, boxing gloves. So punching bags are really essential part of my childhood. We never really had any other equipment, as far as that we have punching bags, boxing gloves, and skipping ropes, right, so that's my father's legacy. So jumping forward many years, moved to Canada. I always wanted punching bags for my home, right, but if you're in an apartment, good luck, right? You can't have a punching bag in an apartment. The installation, your neighbors, all that. It's not going to happen.
Cedric:
So while the, sort of the discovery, or invention of the OODA Ball, was somewhat of an accident, the seed that brought it to be really is that need to have something for yourself. So in a way, it's for me, that I wanted to have one. And that seed basically brought into the design and the design… I'm jumping fast here, because I want to give the rest of the team to introduce themselves, but the seed jumped into design, design jumped into few samples and the few samples led to believers and friends. That's how, that's how it led me to Josh, my good partner over there. So that's my introduction.
Josh:
I'll take it from here. So yes, that's where we met. We met at 360 Punch. It's a boxing and functional fitness facility we opened in Montreal, Canada with my two partners, Xavier Alaoui and Matthew Rusniak, two professional MMA fighters. So our goal was to bridge the gap between that standard fitness world and the high elite level fight world and kind of make like a fusion of that and bring really all the benefits of training at that high level, at that intensity and mix it with people who just want and do it. Let's say not to get into a ring and actually fight someone, but just reap all the benefits that fight fitness has. And we did a really beautiful job there. We've been open for now three years, even through COVID expanded with Tristar West Island.
Josh:
So it just made sense when Cedric brought the ball and we had already known we were going towards that way. We were trying to expand, we wanted to bring in more martial arts and being a coach my whole life, I wanted to always help my clients see the power and the benefit and struggle and having something that challenges you continuously. So when I first used the ball, right away, I couldn't do it as well as I wanted to right away. And that right away, all my life I've been, I call myself a hybrid athlete. I always found new sports, new challenges, because when I got super good at something, it almost took away a bit of that little bit to start that really challenges you where you really get that growth. So it intrigued me right away and I jumped on it. I said, we have to meet, I'm going to meet with Stu and I'll get right back to you.
Josh:
So Stewart is actually my father as well. We're business partners on a couple ventures and I took it right away to him as an idea opportunity. I know he was always looking for ways himself to keep fit on his travels as a businessman. And I thought this was like the perfect tool, especially with again, all the mental benefits that come with punching something to just be able to jump right into this project with him and get involved, and I'm so happy we did. So I'll leave it now to Stewart to give a little intro.
Roy Morejon:
Nice. Stu may have dropped off. So we'll let him load back in. But if you would, give a little bit of background about this product as if I've never heard it before, right? Give us some of the insights and talk about some of the development issues that you guys had in developing this truly innovative product.
Josh:
Go for it, Cedric.
Cedric:
Oh no, you can give the intro if you want.
Josh:
Okay. So initially it was basically how Cedric invented it. It was mainly to get different angles and all the different ways he saw boxers being able to like Manny Pacquiao, to avoid and at the same time counter a punch from these angles. So it gave that diversity. So originally it was really geared for fighters and to enhance the fight training experience, whereas a punching bag, even the speed bag, all these other bags that were inventions already, they don't offer that versatility. They don't offer that kind of dynamic as an experience per se. So it started off for the fight world, and then fight fitness happened really when we realized that boxing was already now a huge trend and growing every single day. As we opened the gym, saw instantly how much people wanted to do that instead of lift weights.
Josh:
So we knew we had something that not only then was for the public, but I was really intrigued in trying to share with him. My whole time as a coach, it's all about trying to find a tool like this, that someone can use that is just as challenging for almost as a pro. As a beginner to start, but they can learn and it's always going to keep them intrigued and engaged. And I felt like it's really meant for both worlds, and that's what really made the push to bring it to the entire world and hit both segments, both markets really as a whole. For people who are looking for the fight fitness benefits and for the actual fighters and elite trainers who are looking to get that next level training, which we can't get using any other tool we have available right now.
Cedric:
If you want, actually I'll jump in there and actually give you the six or seven second elevator pitch on the OODA Ball. So really, the OODA Ball is the world's first ever, completely untethered, free weight punching ball. It's a mix of all traditional punching bags rolled into a ball in the palm of your hand, basically. So as a punching ball, it's designed be punched against the wall towards the ground or free style into the air. As a one and a half pound fitness ball, Josh has about 200 of them. So it's too long to talk about that, right? But that's essentially, in a short way, to explain what the ball is.
Roy Morejon:
Nice. So Stewart, I know we lost you there for a minute, but how proud are you of Josh and some of the invention that he brought to you here.
Stewart:
They're an awesome team. They're great guys. And Josh has spent his life in search of… He's a good soul and he'd give you the shirt off his back, and he always puts other people's health and priorities by before his own. And he is healthy. So you could just imagine the commitment he has to try and leave this world a better place. I'm very proud of him.
Cedric:
Hold on one second, hold one second. You mentioned a shirt off his back. I want the shirt off your back. That's a nice shirt. I got this one. I want shirt. So let's see if you'll give your shirt off your back.
Josh:
Come to Costa Rica and get it.
Roy Morejon:
So speaking of shirts and product name, how did you guys come up with the name? What was the story there?
Cedric:
Oh, sure. Then for that, we're going to have to talk about the OODA.
Stewart:
Have you ever heard of the OODA loop?
Roy Morejon:
I have not.
Cedric:
Mm, okay. So I-
Stewart:
So Cedric, summarize the OODA loop.
Cedric:
Yeah, sure. I'll give you a quick summary. First of all, while the OODA Ball is the only punching bag that has an OODA loop, I'll explain to you what the OODA loop is. We did not invent the OODA loop, okay? Matter of fact, your audience can Google OODA loop, and they'll find all, that's why I'm going to spare them all the details of that. They can search OODA loop and they'll find it. They'll have a nice history on what it is. They will find it amazing. Right, so OODA stands for observe, orient, decide and act. Now, like I said, we did not invent the OODA loop, that was actually invented or discovered by a military strategist, U.S. military strategist, World War II, Colonel John Boyd. He was a jet fighter pilot. And to make a long story longer, he basically, as a pilot, he realized that the whole paradigm of offense and defense is not enough as a model to describe and to study battle. And as a strategist, you realize it's actually, no, it's not just offense and defense, it's actually observe, orient, decide and act, right? And it's a loop. You do the loop as a jet fighter pilot, you observe, you orient, decide an act. And he became one of, probably the most legendary military strategists the world has ever had, right.
Cedric:
But the OODA loop, like anything military, was taken in by of course the business world, right? It's the same thing. Competition, strategy. Observe, orient, decide, and act. So any business… A lot of the, matter of fact, if you search OODA loop now in Google, most of them would come up with probably business orient. If not business, team sports oriented, because again, OODA loop.
Cedric:
So what we believe as a company is that the OODA loop is the intrinsic motivation in sports. OODA loop is what makes sports so fun and engaging and it's also what the lack of it, is what makes exercise really boring. Because think of any exercise that you know of, there's no OODA loop in any exercise. This is why when we think of sports, man, we're excited. We want to watch it. The motivation is intrinsic within the movement, the sport itself, because it's an OODA loop. It's your instinct. Observe, orient, decide and act. Now in most exercise and Josh, I'm not going to get into the whole exercise thing, he's the expert], but in exercise, in fitness, the motivation almost always comes from the outside. That's why you need a coach. You need Billy Banks there telling you "Right, left, right, left, jump, up, down. Come on, you can do it. Two more." That's why they do that thing because they're trying to motivate you, right. Because there's no motivation in what you're doing, the truth is, let's be honest, right. You start running on a treadmill, the only motivation that you can ever have is from the outside. So, until the OODA loop comes right, until the OODA Ball-
Stewart:
Depends who's running next to you.
Cedric:
That's true too. So that's what the OODA loop is, and that's what we basically stand for. That's how we had this discussion, as guys, as a team, as a company. There's enough fitness equipment out there, there's enough. What we want to focus on is the category we're trying to create. And we want to focus on tools that has an OODA loop, something that will inspire people to use and would want to use. And that's what it came from. Again, they can Google OODA loop and they'll have fun with that.
Josh:
A little extra. I'm just going to add from the fitness side, like you said, to touch on that. So the idea of and being… So the word engaging is really good. It keeps you engaged. So as where we can stand I can think about other things and not focus and lift weights like this, right, you can't do that, you have to be completely in it. And then you get to what we'll talk about a little later, what we're arguing is like a flow state kind of space, where you get so good at the movement and understanding, letting that connection happen, that then you can actually get to the same kind of place almost you can get to like this, but while being engaged. Which then in the real world, when getting challenged for certain things, which we're always going to be challenged with, many different things, you're almost able to react better. And not only that in the fitness world, you burn more calories the more you use your brain. The more engaging it is for the mind and body connection, it's been proven, the more you burn calorie wise. So on both ends, you're getting benefits.
Roy Morejon:
Amazing. I love the fact that there is a business tie in too, with the overall product, in the business itself. Go ahead, Stewart.
Josh:
We lost him again.
Roy Morejon:
Looks like I lost him again. All right, he's out. No, I was looking at the Kickstarter campaign right now, and I noticed that, and again, all of the listeners and the startup founders that are out there on the show, they all know it's hard to launch a product, let alone, something that's a physical product. And I noticed that you guys had the conception of the idea back in 2011 and finalized a prototype in 2013, which is about right in terms of a couple years of getting this thing perfect enough for you to approve it. What ended up happening between 2013 and the launch that just happened?
Cedric:
Oh, in my case, basically, I'm always focused on a lot of stuff. And while I had an idea and I had samples made of the OODA Ball, basically the samples, I had about 100 and just basically went around fitness trainers and fighters in Montreal. And I was into audio, I was designing loud speakers. I was doing a lot of stuff. So it was not really pursued full-time, that's why it has taken a lot. Plus to be honest with you, as an entrepreneur, I knew that I had limitations in how far I can take this. And I really, honestly, I was waiting for the right time and the right partner. And whether I waited too long or not, well, actually the answer to that is no, I didn't wait too long because I met Josh and Stu, it is just the right time. And again, for entrepreneurs, again, that whole process was even… It's a lengthy one, but it's still an OODA loop, right. I observe, I orient, then I decide, and then I act, right.
Cedric:
And by the way, the OODA loop is… We try very much, not just as a company, the first product is an OODA Ball, the company's name is OODA Fit for functional, interactive training, so that's a category we're trying to create. And even as a company, we are trying our best. We're not perfect, but we're trying our best to run the OODA loop in how we work things, because it's proven that the more you spin the loop, the more efficient you are at spinning the loop, the better you are off. And even if the decisions made are not the perfect decisions, or even the perfect actions, the fact that you are efficient with your loop, you can self correct it afterwards. That's the beauty of the OODA loop. That's why it's such a popular thing. It's that flywheel, it just keeps on turning. That's the reason why it has taken so long. It's a long OODA loop. Let me put it that way. It was a long cycle that one.
Roy Morejon:
Well, I'm glad you guys finally were able to get it out there and launch. Stewart, I'm glad you were able to get back online. I know the connectivity's been an issue down there. So did you want to weigh in on anything?
Stewart:
Yeah, I agree. And I think there's multiple OODA loops that are going on within business, within life, within all of these decisions that you make that can continue to compound based on work decision that you made earlier this morning and then what happens later in the afternoon, or at night. With your family, with others, all of those things. We are in constant loops, but obviously we're all very fortunate to be in situations where we have opportunities to be in constant communication. And that's where I think crowdfunding is really unique, where you're getting also not only the support of the hundreds of backers and tens of thousands of dollars that have come into this campaign, but the opportunity to also have a relationship and a one on one engagement with them about why they're excited about this product and be able to interact with the founders one on one, on the platform.
Cedric:
Yeah. 100%. Crowd funding is an OODA loop itself, right, that's what you're doing. You're observing what people are doing, they get to ask the question, you get to adjust your messaging. You get to just adjust your ads, your headlines, your pitch. It's amazing and it's an awesome opportunity to actually understand. Because you know, we're talking about this, right. There's people, when they have an idea, they ask their friends if they would buy the product and everybody say, "Yeah, I'll buy that product." You don't ask your friends if they will buy it, you ask them to buy it. So that's the difference. That's the difference between crowdfunding and just asking your friend. Even, what do you call this, focus groups right. In a way that's kind of ineffective. Very few people does that now because you just have to do a Kickstarter, a crowdfunding, and there's your focus group, and they'll put their money where their mouth is. Either they're going to buy or they're not going to buy.
Roy Morejon:
Yeah, there were focus groups that apparent our company were doing decades ago when we were first launching, when new products would come out, corporations would run focus groups and spend hundreds of thousands of dollars to run a focus group. And typically the advice that came out of that group is usually wrong. Because again, they were getting paid, but were a butt in a seat and they weren't a buyer necessarily. And that's the beauty of crowdfund is, not only do you get a vote, but you get a vote with your credit card and go along for the journey with the founders in terms of bringing this product to market and the whole storyline there and being the first one to have it in the gym or home gym, whatever it may be. I think during this pandemic, there's a lot of those opportunities there too. So it's great to know Josh, that the in person is still active up there in Montreal. And obviously, a lot more of that's coming back, but I did want to ask what was the first opportunity that you guys had with crowdfunding, and what made you want to launch this product with Kickstarter?
Cedric:
Well, basically the idea, right? The idea that… You see, this is the thing. Crowdfunding is the perfect platform for category designers. And if you would look at the projects that are happening in Kickstarter or Indiegogo, whatever crowd funding, of course you'll always get those, another multi pocket jacket for traveling, there's always somebody who would do that. But it's an awesome place for category designer and category design is huge. It's huge for us. And that's exactly what we're doing because we know that if you are the category designer, then you create your own category and you have this perfect opportunity to be the king of that category. And we know that the category king, he takes in 70% of the economics of that category. The rest of the guys are fighting for within the 30% leftover by the category king.
Cedric:
And so for us, it's a no brainer just to do a crowdfunding. Again, when you're doing a category design, it's not always clear. And to be honest with you, is it clear for us? It's not a 100% clear yet, right. That's why we're learning in the crowd funding. We're trying to learn as much, we're trying to create that flywheel, to understand what's going on, to do our message better and to understand our customer better. That's the whole point. Outside of whatever revenue, whatever funding you'll get, which is always nice. But what you learn coming out of it, as a company, it's, again-
Josh:
Why specifically we chose Kickstarter is because we really truly value obviously them as the number one goat right now for doing this kind of crowdfunding, right. Kickstarter, everyone knows Kickstarter. For us, it's being able to, like Cedric said, get the message out in the right way, and then to a community that really valued the projects or the projects and the people behind it and the whole story. Whereas on social media, if we didn't do as enough hype or people get attracted by different things, it's more just about the hype of it. And this community we know is very much about the story, what went on, the whole project itself as a whole, where we're going in the future. So that idea of it really attracted us also then again, Kickstarter being the number one platform to launch on, it was like a no brainer for us.
Cedric:
And I'm glad we didn't do it alone.
Roy Morejon:
Yeah. Speaking that, you've been working with us at Enventys Partners for a while now. What were some of those considerations that you guys went through when choosing an agency to partner on this very important launch?
Cedric:
Mainly, to be honest, mainly, we looked at the experience of the agency within the realm of fitness. And you know where this is heading. I mean, you guys have done an amazing job for OYO, and among other stuff that you've done. So yeah, for sure. That's a no brainer, and that goes for anything. Like if you're going to do crowdfunding, you should go with a company that has experience in that space. It doesn't make sense that you don't. And again, looking at the work that goes behind crowdfunding, man. If we had done it alone, that would've been a disaster. Being honest, right. All the emails that goes out, you know what I mean? And all those emails are prepared well ahead of time, planned well, thought out. Yeah, for sure.
Josh:
Yeah. It made the process a lot more seamless and a lot more effective and efficient in all the areas we would have to normally take away from an entrepreneur to have to learn it. And actually again, use OODA and have to do it yourself and fail a whole bunch of times, to have a company that just has proven itself over and over again, at such a high degree, and be able to communicate with them, that's another really important thing. Doesn't matter how good the company is, if they don't have good customer relation or customer service, then there's almost no point, especially in this kind of project. But, amazing so far and we're more than happy with everything we've been dealing with, going through together and can't look any brighter for the future.
Roy Morejon:
Yeah, no, we're certainly glad to be a partner. I'm really excited to hear kind of potentially any surprises or biggest nuggets that you guys have learned in terms of a takeaway from running and launching your first campaign, that you can share with our audience.
Josh:
It never happens like it's going to be planned to happen. That's the first one, right?
Stewart:
What was that Josh?
Josh:
It never happens as it's planned to happen basically. It's always going to be, you're always going to get a curve ball. There's always going to be obstacles, there's always going to be hurdles. And I feel like it just makes me even more passionate about the project and it always just OODA loops me back in basically, to why this product is so important. It's because there will always be challenges, stuff will always be harder and you'll always have to keep on going forward. And the only way to do that is to follow an OODA loop and actually stay the course, rather than just feel like it's overwhelming, right, and just giving up or stopping whatever you're doing that you wanted to continue do.
Stewart:
I personally didn't have a big nugget takeaway, because I already knew the nugget before we started and it was just reconfirmed. So as an entrepreneur, I truly believe that what I don't know is much more important than what I do know. And I know that good entrepreneurs on themself with good people that are much smarter than them. And it became very evident very quickly to me in the beginning when I just saw the communication and what was going on between my partners and Enventys about all the questions, about just how much we didn't know and how much you guys actually do know, and the information that was coming our way gave us the ability to understand what was going on, to appreciate it, to have time to react and respond and to make this a great program, a great campaign. So going into it, I figured that would be the nugget. I just didn't figure it would be that big, but great job from you guys. Thank you.
Roy Morejon:
Absolutely. Thank you, Stewart. Really appreciate that. Well, gentlemen, this has been amazing. I'm really enjoying this, but this is going to get us into our launch round. So these guys boxed it out earlier and Cedric won. So Cedric, you ready to rock?
Cedric:
Oh, yeah. Are we doing that now? Sure.
Roy Morejon:
We're doing it now baby. Dukes up, let's go.
Cedric:
Okay. Actually, okay. Let's go.
Roy Morejon:
So Cedric, what inspired you to be an entrepreneur?
Cedric:
This was a surprise too, because we had a quick chat about this. Still, it is my father still. And to add that, so is Josh and so is Stu. All our fathers inspired us to be entrepreneurs.
Roy Morejon:
Nice. So if you could meet with any entrepreneur throughout history, who would you want to have a workout with?
Cedric:
Well, first of all, it would not be an entrepreneur because I know they always ask about entrepreneurs. So in this case, because I'm an inventor, it would be an inventor in history. Is that fair enough?
Roy Morejon:
Absolutely. Who you got?
Cedric:
I got Michael Faraday, all right. Scientist, 1800s, inventor of electric motor, transformer, generator, discovered Benzene, improved steel alloy. He's my idol and definitely Einstein had a big portrait of him wherever he goes. Whatever office he has, Michael Faraday. So he's my idol. I definitely would want to meet him.
Roy Morejon:
Yeah. We don't hear about him enough on this show. Absolutely one of the greatest inventors.
Cedric:
I know you did not. Absolutely.
Roy Morejon:
What would've been your first question for him?
Cedric:
There will be too, but the first, if I only get to ask one, it would've been because on numerous occasion, Michael Faraday basically was asked about his motivation, of why he did what he did. He said that his motivation is that he wants to discover the secrets of God. That's what led him to figuring out all those things. And the second question would be, how the heck did he do it, right? This is back in the days. There's no electricity, there's no Google. And he had two years of education, grade one, and two, he could barely read. And again, he invented electric motor, transformer, generator, discovered Benzene. He's the first guy to turn the chlorine into liquid. Crazy stuff. Einstein think he's right up there with Galileo and Newton. So how did he do it?
Cedric:
How could you do something… To study things without Google, with candlelight, right. I thought I was having a hard time inventing the OODA Ball, because that wasn't straightforward. Actually, we didn't get a chance to talk about it, but it was a challenge getting into the OODA Ball. People ask us all the time, they ask us, why can't they just use a soccer ball? But it's not that simple. How many of us have tried to hammer a nail using something else, other than a hammer? We all have done it. Screwdriver, a wrench, a piece of rock, right. [crosstalk 00:29:20] Never tried this. I have tried a vase, my wife's vase. That didn't work out for me.
Cedric:
But you can always use a hammer, and what we are selling is a hammer. So can you use a soccer ball? Of course you can. You can use a soccer ball to play basketball, but you won't. So it is a specifically designed product for the purpose. To maximize control of the weight, speed and density and there's a difference between punching an OODA Ball and punching a soccer ball, that's for sure. So, anyway, I thought I'd bring that in. And yeah, that would be my questions to Michael Faraday.
Roy Morejon:
That's nice. So what book would you recommend to our listeners?
Cedric:
From purely business and work ethics, it would be the book of Proverbs. Right after Psalm, and right before Ecclesiastics. That would be it.
Roy Morejon:
Nice. So what has been one invention that's made your life a little bit easier during pandemic?
Cedric:
The OODA Ball. Sorry, right, it is the right answer. The OODA Ball.
Stewart:
The only answer.
Cedric:
Yeah, it's the only answer, that's right. The growth in fitness, in outdoor and home fitness just exploded throughout the pandemic, and the OODA Ball is the perfect… I know I'm sounding like a car salesman here, but it is what it is. It is an awesome product.
Roy Morejon:
All right. Last question. On the launch round Cedric, you're doing great. And I know this is the first campaign, but hopefully one of many, but really interested to hear your take on what the future of crowdfunding looks like?
Cedric:
Okay. First of all, we've already established that I'm not a expert in crowdfunding. That's why you guys are here. But I'll give this one a crack. I think the future of crowdfunding is pretty much the same as it's present, only better. And in the sense that it's an awesome space for a category designer. To be able to test their product. And it's just going to be more and more, and the tools are just going to get better. Maybe Facebook will start allowing the pixel, but that's the future of crowdfunding. And again, with the information that is available to almost everybody now, you have a lot more inventors, a lot more ideas, and a place where you can try out that idea. Almost no risk, right. Depends on your goal.
Cedric:
Even you guys, I know that when we meet with you guys, you'll say, well, it depends on your goal. Do you need a company to work with you, or maybe you just want to do it on your own? If you want to raise a few thousand bucks to get something started, no one's stopping you. That's the thing about being an entrepreneur. You don't need a diploma to be an entrepreneur. If you need to be a doctor, you got to go to school and go to school and get your diploma as a doctor. A lawyer, same thing. But to be an entrepreneur, either you are, or you are not. So crowdfunding opens that up for entrepreneurs and do your thing. And the most important advice that I can give them is to be in the loop, and don't be afraid to fall, to fail. Failure is part of it. That's how you learn. Samuel Beckett, "Ever tried. Ever failed. No matter. Try again. Fail again. Fail better." right? So it's your willingness to fail that will basically lead you to success.
Roy Morejon:
Absolutely. Well said, Cedric. Josh too, this is your opportunity to tell our audience what you're all about, where people should go and why they should check out OODA Ball.
Josh:
Stu, I'll let you start. I'll [crosstalk 00:33:11] up
Stewart:
For me personally, OODA Ball has been… It's something that… Having a son like Josh, he's always pushing us to do more, be better, eat better, exercise more, drink more water. And we started off together on a punching bag. Here we go. And I don't have mine. So, as usual. And I started on a punching bag and I wear a tracker, because I want to keep track of my fitness. When I want to get in the high end of my range, high levels, low reds, I work that bag real hard and at the end of the day I am sore. And the next day I am sore and it aggravates my shoulders and it aggravates my knuckles and my wrists, and it's painful. When I do a workout with the OODA Ball I have no pain. My shoulders are good, my arms are good and I have to work a little harder to get in red, but to get a great workout and be yellow all the time, it's awesome. It's good for me.
Roy Morejon:
Nice.
Stewart:
Yeah. I love it.
Roy Morejon:
Josh. I'll let you get the final words.
Josh:
Yeah, I'll finish it off. Okay. So you said, where can we find it. So again, I'm going to plug in where this idea really took off from, so 360 Punch again, if you guys are in the Montreal, Canada area, we're expanding. We have a place now, setting up in Costa Rica and then a couple of other options to come. Please follow everything on Instagram. That's again at 360 Punch. For myself, I'm the fitness innovator, director of fitness innovation. So you guys are going to see a lot from me coming, just to the end of this Kickstarter and actually after for our campaign for Instagram, a lot more about all the different ways, functionally and fight fitness you can use the ball and then take it to your own level, take it to somewhere completely different and inspire people to really use it and get the workout in wherever they can.
Josh:
So, you guys are going to see a lot of stuff about mental health. Mental health is a big thing now, more than ever. And punching has been proven to really combat and fight anger, anxiety, and depression, which are at all time highs. So we couldn't talk enough about this. You're going to see a lot of stuff about that, and the OODA Ball is really that tool to be taken anywhere and everywhere to use it any time to either get something out or get ideas going in the head. As an entrepreneur, again, it just really is the ultimate tool for anyone who's trying to get better using fitness.
Roy Morejon:
Amazing. Well, you guys thank you so much for joining me today. Audience, thanks again for tuning in. Make sure to visit artofthekickstart.com for the notes, transcript, links to the campaign, everything else we talked about today, and of course we got to give a shout out to our crowdfunding podcast sponsor over at ProductHype, the top newsletter for new products that just launch. Josh, Cedric, Stu, thank you so much for joining us today on Art of the Kickstart.
Cedric:
Yeah. Thank you.
Stewart:
It's our pleasure. Thanks for having us.
Josh:
Thank you.
Roy Morejon:
Thank you for tuning into another amazing episode of Art of the Kickstart, the show about building a better business, life and world with crowdfunding. If you've enjoyed today's episode as much as I did, make sure to show us some love by rating us and reviewing us on your favorite listening station, whatever that may be. Your review really helps other founders and startups find us so they can improve their craft and achieve greater success like you. And of course, be sure to visit artofthekickstart.com for all the previous episodes, and if you need any help make to send me an email at info@artofthekickstart.com, I'd be glad to help you out. Thanks again for tuning in. I'll see you next week.
Podcast: Play in new window | Download
Subscribe: Apple Podcasts | RSS