In this episode of Art of the Kickstart, we spoke with Ron Hauser, Co-founder of LulleVibes and creator of the LulleVibes Travel Towel. As a first-time creator, Ron had a lot to learn about the crowdfunding industry but did his due diligence while designing the LulleVibes Travel Towel before launching on Kickstarter. Ron's company is built on sustainability, and 246 backers helped bring his project to life. Listen to learn how Ron and his team overcame their unfamiliarity with Kickstarter and launched their campaign in Europe.
Short on time? Here's what we talked about.
A simple day at the beach sparked an idea that developed into LulleVibes. Ron jumped into entrepreneurship after acquiring the skills and mindset needed for it from his years of experience in accounting and consulting. 

The design for the towel was inspired by plenty of research and wanting to be different from generic beach towels.

The LulleVibes Travel Towel's sustainability is rooted in how much waste Ron noticed as he traveled. 

Ron emphasizes the importance of researching the industry before your campaign.
Links
Note: As an Amazon Associate, Art of the Kickstart may earn a commission from qualifying purchases.
Sponsors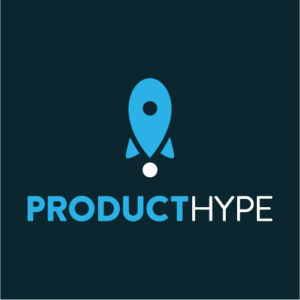 Art of the Kickstart is honored to be sponsored by ProductHype, the leading crowdfunding newsletter. Publishing weekly, ProductHype showcases five of the best, most innovative and exciting crowdfunding projects in an absurdly unique way. Their audience of more than 300,000 crowdfunding fans regularly back featured products and eagerly awaits the newsletter to learn about the new ideas that creators are bringing to market. Learn more about having your project featured in ProductHype, or join the HypeSquad today!
Transcript
View this episode's transcript
Roy Morejon:
Welcome entrepreneurs and startups to Art of the Kickstart, the show that every entrepreneur needs to listen to before you launch. I'm your host, Roy Morejon president and founder of Enventys Partners, the world's only turnkey product launch company. From product development and engineering to omnichannel marketing, we've helped our clients launch thousands of inventions and earned more than $1 billion in sales over the past 20 years. Each week, I interview a startup success story, an inspirational entrepreneur, or a business expert in order to help you take your launch to the next level. This show would not be possible without our main sponsor, ProductHype, the weekly newsletter that goes out and shows you the best inventions that just launched. Make sure to check out producthype.co and join the Hype squad. Now let's get on with the show.
Roy Morejon:
Welcome to another edition of Art of the Kickstart. Thank you crowd for joining again. Today I'm super excited because I am speaking with a young entrepreneur and by young, I mean, he's younger than me. So all entrepreneurs younger than me are young. Mr. Ron Hauser has joined us today. He is the co-founder and creator of the LulleVibes travel towel. And if you haven't heard about it, likely you may have missed a boat on Kickstarter, but it's going to be over on Indiegogo.
Roy Morejon:
This is a Berlin-based startup that is truly looking to disrupt the industry with their innovative travel towels, which focus on sustainability, which we can all believe in, as well as the creativity and performance side of towels. So this towel is really unique. I'm super stoked to have been able to work on this campaign at Enventys. It's made from 17 different recycled plastic bottles all packed into one, and it's just an amazing towel, truly re-imagined the eco-friendly towel for all of your daily adventures, whether it be the beach or everywhere else you go. So Mr. Ron Hauser, thank you so much for joining us today on the show.
Ron Hauser:
Yeah, definitely. Thanks so much, Roy, for having us. And thanks for that great introduction as well.
Roy Morejon:
It was a little long-winded, but I'm really excited about this, because I think the crowd's going to appreciate your back story. So let's just dive into it and talk to the audience a little bit about your background and what led you to being an entrepreneur.
Ron Hauser:
Yeah, definitely. Hi, everyone. So yeah, my name is Ron, I'm one of the co-founders of LulleVibes. As Roy mentioned, we are a startup based in Berlin, made up of a team of four friends who came together to create this LulleVibes travel towel, which is an eco-friendly towel, really designed for all your travels, adventures, outdoor activities. And the story behind it, or a little bit of a background behind how it came about. So I've been in the accounting and consulting industry for the last few years, five to six years. And it was really during those five to six years where I developed the motivation, ambition, and I think also the confidence to finally get into entrepreneurship.
Ron Hauser:
I always had this drive in me to build a business, but I think I needed that push. Let's say, maybe that confidence to just say, "Let's just go for it". At the end of the day, there's always going to be a first time. So I think that was really the push. And in terms of the idea, so in September 2021, so nine, ten months ago, I was on a beach vacation in Spain for a week. I am a big traveler. I think travel is a big part of my life also when I was a child, as well as up to this day. And I typically have to say, I typically don't bring any towel, beach towel, travel towel, with me on vacation simply because they're bulky, take up a lot of space, many of which actually don't even fully dry until the vacation is over. I'm sure we've all had that. And in today's travel world, I think it's also, with airlines and stuff like that, weight baggage is a big topic, also in terms of prices.
Ron Hauser:
So we had this click, I had this click, I think I was brainstorming at the beach at the time. Not only that, I also brought a towel on the first day to the beach. It was one of those cheap towels that are extremely bulky, get completely sandy. And yeah, I was brainstorming at the beach, finally came up with this idea of, why not create a beach towel or a travel towel in the sense that is both light, quick-dry, compact, something that you can quickly fold up, pack small, put in your bag, whether it's your suitcase or luggage, and bring it with you on all your travels, adventures, outdoor activities, the pool, whatever it is that you really want to bring your towel with you.
Ron Hauser:
And I got to say, we didn't just want to create any towel. We wanted super cool towels that people would be excited to show off, excited to bring with them to their travels, excited to whip out of their bags and lay on the sand. And we did that by collaborating with independent artists around the world to create these unique and eye catching towel designs. And I'm happy to talk about the design concept in a moment as well.
Roy Morejon:
Yeah, I mean, so I just went on a trip recently and I had to find a towel because again, there wasn't going to be one there, right? We were off the grid, and it was really unique going through Amazon for the first time to see towel technology and how it's changed and I'm searching through, and there's no towels that are sustainable whatsoever. They're all just cheap fabrics, lightweight fabrics, just compact and convenient, but not eco-friendly. So that's why I thought this was just a fresher breath air to see that new innovative companies like yours are utilizing, and are focusing on sustainability to begin with, not as an after-effect as a "nice to have", right. That is at the forefront of what you were able to create. And I just think that's great that you had that initial focus of the company and the brand itself. But then also tying in the creative nature of creators, if you will, in the world and designers to make these inspirational designs that no one else has seen before. So how did you decide to marry those two pieces together?
Ron Hauser:
So I got to say the design concept actually came first. The design concept came in the beginning where, when we were researching different towels, different competitors, checking the market, we were looking for what would make us different as a startup compared to other, let's say, towel companies, besides all these features that we have, quick-dry and sand free. And we thought that design would be one of those differentiators compared to other competitors, simply because I think that we all agree the towel design, or just the standard beach towel design is very generic, and to be fair, also kind of ugly. So we wanted to take it a step further, be a little bit more bold, create a few more let's call them statement-like designs, something that catches your eye and something that people would have fun with, right. Something that you would be happy to take out, same way as choosing your clothes.
Ron Hauser:
And yeah, so that's how the design concept came about. That was first. And the sustainability part also came about in those few days that I was in Spain. Like I said, I travel a lot and I got to see a lot of places and something that is becoming more and more apparent, especially if you travel to different cities, beach cities, or revisit cities is the accumulation of plastic, especially in beaches or in oceans. It's quite a frustrating sight. It happened in Spain as well. It is a place that I revisit quite often, and I have to say that over the last two years, it was the first time where you really noticed that it's maybe not only plastic waste, but just garbage in general. And that's where it was like, you know what, it would be actually very cool and a great idea if we could take these plastic bottles and just plastic waste, maybe in general and turn that into, let's say, in our case it would be the towel. And that's how the sustainability part, making the towels out of recycled plastic, came about.
Roy Morejon:
Amazing. So how'd you come up with the company name?
Ron Hauser:
This is a funny question. So as soon as I returned from vacation, I called a good friend of mine. His name is Zabi, he's the other co-founder of Lullevibes. He lives in London. Talked about quickly about the towel and made from recycled plastic. And he immediately that day booked a flight from London to Berlin, just to come for the day to discuss about this business idea. And that day I have to say, we went through quite a few names for the business. The way it came with Lullevibes is, we were thinking about the ocean, like the waves, something calm. And we came up with, we wanted to use the word vibes in the name somehow, and we thought what could fit with vibes? So we decided to use the word lull, which is basically the calm before the wave hits. So we put it together and Lullevibes came out of it.
Roy Morejon:
Lullabys and LulleVibes.
Ron Hauser:
Exactly.
Roy Morejon:
Beautiful. So let's talk a little bit about the design process in terms of the features. And you have so many features including in the towel, how did you go about as a first time founder, to launch something and then go through that education process of what was possible, what wasn't possible, and then finding a manufacturer to be able to put all of those elements together?
Ron Hauser:
Right, so I would say as a first time creator, there's a big learning curve. No doubt about it. I have to say that the most important thing before you start anything is, do your research. I mean, besides that, of course you have to love what you're going to create. I think that's very important. You need to be able to believe in your product. The entrepreneur journey is not always ups. There are downs.
Roy Morejon:
Lots of downs, yes.
Ron Hauser:
Exactly. And believing in your product is what's going to keep you going, especially during those down downers, let's say. So yeah. So it's a lot of research, especially with the manufacturer part in our case, the first thing besides the market research and research like that, is finding a manufacturer who can actually put all those features that we want together. And on top of that, also made from sustainable or recycled material, and also good printing. The printing for us was very important because we are trying to make designs that stand out. And it was very difficult for us to find a manufacturer who was making it from recycled materials, but at the same time, the print is high quality enough.
Ron Hauser:
So it is a lot of testing, ordering samples, if you can get multiple samples, which we would highly suggest is also to give out those samples to friends, family, even strangers, I would suggest, because they have maybe a different, a different viewpoint on it. And slowly, slowly, building from the feedback, a product that you know that your customer would also love. And it is a lot of testing, trial and error. In our case we got in touch with five to six different manufacturers in order to find the manufacturer who can put all those together.
Ron Hauser:
And I have to say, I mean, many of them didn't manage, but eventually after… You really have to dig deep in order to find these manufacturers. I think it's not easy to find manufacturers, especially on Google. These people are not showing up on the first page, second page, third page. Sometimes you have to go on the 15th page, maybe 20th page to find some manufacturers. So it's a lot of research, a lot of testing. And quite frankly, yeah, you really do need to believe in the product and business, project, product, because yeah, it can get… Sometimes there are things that can demotivate you, but believing in why you're doing it and what the end game is keeps you going.
Roy Morejon:
Absolutely. I mean, my hat is off to you. It's already off, but my hat is off to you for the fact that you were able to go from ideation to launch within nine months with working product, prototypes, video, all of that. That is not typical in the crowd-funding space. So for all the listeners out there, Ron has skyrocketed this thing to fast fame with the campaign just now over the next week, coming to a conclusion. But with hundreds of backers, almost $40,000 raised, it's great to see how quickly you were able to go from something that became a passion project, an idea made it, manufactured, it, market it, launched it, and now it's going to ship sooner, later this year, it's amazing how quickly you've done that. So with that being said, let's jump into the crowdfunding campaign, which is concluding here quickly. But let's talk about, I always love to hear what was your first experience with crowdfunding and what made you choose Kickstarter to launch your idea on?
Ron Hauser:
Right. So I think we had a little bit of a different journey because we founded a company in September, and with the plan to get straight into e-commerce and straight into our online store by this summer. So in July, August 2022. But in February 2022, we had a brainstorming session and discussion with the team. And we wanted actually to, we thought we should take advantage of some maybe pre-launch, pre-order, something that can create some hype before we officially launch. Now us coming from Europe, I have to say, I know that Kickstarter is big in the US. It's big in many countries, but I think in Europe, maybe it's not yet at that stage.
Ron Hauser:
So I have to be honest, I knew from Kickstarter because I watch, I have to say, Shark Tank a lot. And I know there are a lot of companies go on there that talk about how they started with Kickstarter. But a lot of the team didn't know what Kickstarter was, even crowdfunding. I think crowdfunding in Europe is not as big as in North America. So we decided in February 2022, did a lot of research on Kickstarter for weeks, and built a plan of how can we, before we launch on a website, how can we launch a one-month Kickstarter campaign or crowdfunding campaign, almost also as a pre-launch as a pre-order. Also to engage with the crowdfunding community. And yeah, we came with Kickstarter because I think the main reason is that it has a little bit of a bigger database also when it comes to Europe.
Ron Hauser:
And for us, we thought that for our product, also because it's creativity and stuff like that, it may suit our project or campaign. And yeah, I mean, we did everything from February, end of February, until May 15. It was a tough two and a half months. I also have to say that it's probably one of the most rewarding experiences so far, especially in my career. That's for sure, because we did everything in-house. I mean there was no outsourcing, everything was done from scratch within our own team, everything from the videos to the pictures, to the presentation, to the script, even for the video and the email-building list for the prep.
Ron Hauser:
So, yeah, I mean, it's for us as first time creators who have had no experience with crowdfunding, I would give it to the research that we did in the beginning, because there's a lot of things that you would've never thought that might have been important for crowdfunding. It's a completely different universe. Really. Also the people that are on there, if you think that you can just take a standard picture add and put it on Facebook and target like a normal e-commerce store. Yeah, it's not really going to work. So there is a lot to it. It is a science. So definitely the research is a big part before you start anything.
Roy Morejon:
Absolutely. So what's one nugget of wisdom that you would pass on to a first-time founder, that's looking to launch their campaign this summer?
Ron Hauser:
Okay. So number one, I would probably say besides the research start early and I'm talking we did it in two, two and a half months, three months, but I think that I would've preferred to have another month or two, especially for building some sort of hype or community around your product. Creating some people or already a beginner's list of people who will definitely back you, who support you, or believe in your project, in you as well, maybe as an entrepreneur. So yeah, definitely start early, do your research. And if there was something that you should definitely spend time on and also money in that case, I know in crowdfunding you, capital, people say that you don't really need capital and stuff, which is true, but you do need some, if you want to get to the next level.
Ron Hauser:
And I would suggest for video, Kickstarter video is huge because I think most people go on your project page, your video is right there. They click on it and that's how they make the decision. Some people might also scroll through your presentation. So if there's one thing that you should spend some time on, watch other Kickstarter videos. We watched hundreds, really hundreds and hundreds to see what Kickstarter videos are in the beginning. We thought it was some standard video, but it's not, it has a certain flow to it. So definitely do your research on the video and spend some time on the video.
Roy Morejon:
Amazing, Ron. Well, listen, this is going to get us into our launch round where I'm going to rapid fire a handful of questions at you. You good to go?
Ron Hauser:
Perfect. Yep.
Roy Morejon:
All right. So what inspired you to be an entrepreneur?
Ron Hauser:
Oh, good question. I think there are a few things. So I'm a very results-driven person. I have to say. I get very motivated by results. Seeing progress, even seeing things come together or become better. I think it's the building something from nothing aspect that motivates me and inspires me to do better. But it's not only in terms of product and services, but building maybe an awesome team, community, those who are behind the business, super excited about what the company does, also excited about what they do, maybe as workers or as employees. And I think it's also to have an impact on people around you, both customers and your team, whether it's employees, workers, or whatnot. I think it's very rewarding to see customers or people you work with smile because they like what you do, or they like their day at the office.
Ron Hauser:
And I think what comes with that maybe is also the ability to have more freedom, not being restricted to do the same task each day. And I think that's the beauty of entrepreneurship, each day is different. And you do encounter things that you would've never encountered otherwise. And there's a big learning curve. I think it's a big personal development step but it's part of the journey.
Roy Morejon:
Absolutely. So if you had the ability to meet one entrepreneur throughout history, who would you want to go down on the beach with and share a Lullevibes towel with?
Ron Hauser:
Oh my, oh yeah. Okay, I don't know if this is cliche, but I do have to say, I would love to pick the brain of Elon Musk. I think he's a fascinating individual in the terms of just his businesses and how he's trying to have a real impact on the world. Not just whatever impact, but something that is revolutionary, something completely different and how he, how he's able to… He has a few ventures obviously, a few businesses and how he's able to manage all those businesses that are all, they're doing quite well. I think it's quite fascinating, and I would definitely think it would be an interesting talk just to see how he thinks, what makes his brain click. I think that would be really interesting.
Roy Morejon:
He's mentioned quite frequently on the show. So I'll let everyone know once he's finally a guest.
Ron Hauser:
Yeah.
Roy Morejon:
What would've been your first question for him though?
Ron Hauser:
Oh, I think maybe what were the biggest challenges in your entrepreneurial life, and how were you able to overcome these challenges? I think you can learn a lot about the way successful people think, by the way they overcome and adapt to certain situations or challenges, failures. So that would be very interesting, but also maybe as an entrepreneur who's doing so many different things, what advice would you give to someone on how to balance, for example, work and personal life? I think that's also quite interesting to see what these big successful entrepreneurs, and how they deal with that.
Roy Morejon:
Sure. What's, one book you would recommend to our listeners?
Ron Hauser:
Oh, wow. Was not prepared for this. I have to say, I haven't read a book in quite a few months, especially since this campaign and journey has taken off, but I do have a list right now and a few books laying down in my bedroom. And one of them is The Subtle Art, not the… What is it called?
Roy Morejon:
Yeah. Mark Manson.
Ron Hauser:
Exactly. It's The Art of Not Giving A Damn, exactly, exactly. That's on my desk and I would love to read it. I know it's a short read, but I heard great things. So that will be my next book, as soon as I think this campaign is probably over.
Roy Morejon:
Nice. I've met Mark. He's a great dude.
Ron Hauser:
Oh yeah. Awesome.
Roy Morejon:
Next question. You only got two left. You're doing great. What advice would you give to a new inventor or entrepreneur that's looking to launch their new product?
Ron Hauser:
First, find something that you love, that you really love. Something that you look forward to working on when you wake up in the morning and also during all the downs, like I mentioned. I think that's very important. You must first and foremost, I think, believe in your product and what you're doing. And then after that, I would say, just don't be afraid, go for it. And once you go for it, just stick to it. And I think maintaining is very important. Some people start one month, two months, super excited, three months, and then slowly, slowly either you lose interest or maybe something happened where you're like, "Oh, it's not going to work". So it's very important to just stick to it and maintain, because it's not only about coming up with a product, but maintaining, for example, if you have social media accounts, continue posting every day. Continue with your routine, it will all come together eventually. And it's definitely a rewarding feeling also at the end of it. So don't be afraid. Just go for it. If I can do it, you guys can all do it as well.
Roy Morejon:
There we go. Last question. And I know you just launched and are finishing up your first crowdfunding campaign. So I'm very interested to hear your take on, what does the future of crowdfunding look like?
Ron Hauser:
Oh, that's a good one. I think crowdfunding is definitely here to stay. No doubt. I have to say I wasn't so into the crowdfunding before I started with the Kickstarter. So for me it was a big learning curve. But it made me realize that this is definitely a great, and also I think proven concept that provides platform for entrepreneurs or any creators, creative people who want to create an awesome product or project, and share it with firstly the crowdfunding community, those people that will support and back you, and also the world. I think a lot of entrepreneurs don't pursue opportunities because they don't have money, for example as well, because they don't have capital. They don't think that they have the means to get to it.
Ron Hauser:
So I think crowdfunding really takes a step to eliminate a little bit, this challenge, let's say, in a way. By allowing you to present projects without necessarily having yet, let's say, inventory or full-on business. So I think it's definitely here to stay. I think it also, it's a great platform to get valuable feedback and comments about your products and your project. The crowdfunding community is very happy to tell you what they think and how you can improve, what you can do better, maybe what you can remove or whatnot. And it gives you at the end of the day, I think a chance to review whether there's demand for your product and if it would work. And it doesn't mean that you need thousands and thousands of backers in order for it to work, right. So it's just, I think it's really, it opens up opportunities to people who may otherwise not have that opportunity. So I think it's something here to stay and I'm for it. And I'm definitely already thinking about the next crowdfunding campaign, whenever that will be.
Roy Morejon:
Awesome. Well, I'm excited to see that. This has been amazing. Ron, this is your opportunity now to give our audience your pitch, tell people what you're all about, where people should go and why they should check you out.
Ron Hauser:
Awesome. Thanks Roy. Everyone, if you've got a trip vacation or adventure plan for your summer this year, make sure to check out the Lullevibes travel towel on Indiegogo InDemand. It's made from recycled plastic and packed with 10 amazing features. Lullevibes is definitely a travel must-have, it's super light, dries two to three times faster than a standard towel, it packs small, even comes with a travel pouch, is multi-use and designed with sand-free fabric. So go check it out and help us save the planet one towel at a time.
Roy Morejon:
Amazing. Ron, thank you again for being on the show. Audience, thanks for tuning in, make sure to visit artofthekickstart.com for the notes, transcript, links to the campaign, everything else we talked about today. And of course, shout-out to our crowdfunding podcast sponsor at ProductHype, the top newsletter for new products that just launched. Ron, thank you so much for joining us today on Art of the Kickstart.
Ron Hauser:
Thank you so much, Roy, for having us.
Roy Morejon:
Thank you for tuning into another amazing episode of Art of the Kickstart, the show about building a better business, life, and world with crowdfunding. If you've enjoyed today's episode as much as I did, make sure to show us some love by rating us and reviewing us on your favorite listening station, whatever that may be. Your review really helps other founders and startups find us so they can improve their craft and achieve greater success like you. And of course, be sure to visit artofthekickstart.com for all the previous episodes. And if you need any help, make sure to send me an email at info@artofthekickstart.com. I'd be glad to help you out. Thanks again for tuning in, I'll see you next week.
Podcast: Play in new window | Download
Subscribe: Apple Podcasts | RSS