In this episode of Art of the Kickstart, we spoke with Will Ranscombe, Founder of Tend Deep. Formerly in the investment banking and asset management industry, Will was looking for a change of pace when he was inspired to design Tend Deep. What started as a simple conversation in 2020 turned into a tendinopathy tool that utilizes vibrations to alleviate pain. Listen now to learn how Will and the rest of the Tend Deep team prototyped and prepped Tend Deep for crowdfunding.
Short on time? Here's what we talked about.
A chance meeting with a successful soccer club team's physiotherapist sparked the idea behind Tend Deep. By focusing on vibrations, the team developed a new way to treat tendon pain.

The Tend Deep team introduced their product through physiotherapists and friends but transitioned to crowdfunding to hone in on where their product might be most popular and with whom.

Having an in-house designer has allowed the team iterate the product and incorporate the things.

Will emphasizes how beginning marketing efforts don't need to cost a fortune but can help you find your niche.
Links
Note: As an Amazon Associate, Art of the Kickstart may earn a commission from qualifying purchases.
Sponsors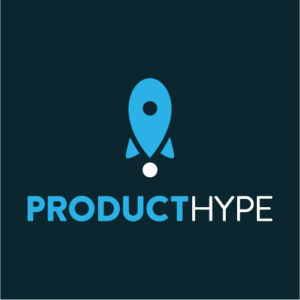 Art of the Kickstart is honored to be sponsored by ProductHype, the leading crowdfunding newsletter. Publishing weekly, ProductHype showcases five of the best, most innovative and exciting crowdfunding projects in an absurdly unique way. Their audience of more than 300,000 crowdfunding fans regularly back featured products and eagerly awaits the newsletter to learn about the new ideas that creators are bringing to market. Learn more about having your project featured in ProductHype, or join the HypeSquad today!
Transcript
View this episode's transcript
Roy Morejon:
Welcome entrepreneurs and startups to Art of the Kickstart. The show that every entrepreneur needs to listen to before you launch. I'm your host Roy Morejon, president and founder of Enventys Partners. The world's only turnkey product launch company. From product development and engineering to omnichannel marketing, we've helped our clients launch thousands of interventions, and earn more than $1 billion in sales over the past 20 years. Each week, I interview a startup success story, an inspirational entrepreneur, or a business expert in order to help you take your launch to the next level.
Roy Morejon:
This show would not be possible without our main sponsor ProductHype, the weekly newsletter that goes out, and shows you the best inventions that just launched. Make sure to check out producthype.co and join the hype squad. Now let's get on with the show. Welcome to another edition of Art of the Kickstart. Today, I am super excited because I am speaking with the founder of Tend Deep, Mr. Will Ranscombe. After starting his career, Will was in investment banking and asset management, which was way too boring for him. And he went on to be the CEO of Click for five years.
Roy Morejon:
And while under control of Click it quadrupled its revenues and went from a loss making to a profitable organization, getting prepared for sale. Will's also managed the commercial side of Audo Design taking on the international OEM manufacturing for the likes of Logitech and BW. And now he's on his show with a recently launched, very soon launched on Indiegogo called Tend Deep. Will thank you so much for joining us today on Art of the Kickstart.
Mr. Will Ranscombe:
Hey Roy. Well, yeah, thanks very much for having me on with the kind words. Yeah. Great day to be on here because Tend's live on Indiegogo started today. Already seeing some sales coming in, so pretty happy, and yeah, really excited to talk to you about it.
Roy Morejon:
Absolutely. Well, I'm super excited. I know the audience is going to have a great amount of information to download on this one. So let's go all the way back. I think it was only like a year and a half ago or so when this all started, but talk to the audience a little bit about what inspired you to create Tend Deep.
Mr. Will Ranscombe:
Yeah. So as you sort of touched on, we have a business at the moment which is OEM Manufacturing and that's great, but a bit like investment banking, a little bit boring. And so once we kind of, it was always our dream to get the manufacturing going for other people. They take the sales risk, and then once we have a reasonable war chest from there, we've then got the ability and the capital to go ahead, and launch our own brands and our own products. And we've been messing around for a couple of years with a few different ideas of products. And then I was really lucky to be introduced to a guy who unfortunately is going to remain anonymous for this podcast. But he is a physiotherapist at one of the leading soccer clubs in the UK.
Mr. Will Ranscombe:
In fact that said soccer club has just won the league. And he's been working in physiotherapy for 15 years at various different premier league clubs, but he's with the winning one at the moment. And he was saying, everyone is talking about these massage guns, and theragun. All these things and we were just talking about it and he's like, "These things are great for muscles." But he says so many of the players have these real little niggles, these problems that are really in their tendon, in their ligaments and the theraguns, these big massage guns just don't fix them. And he said, the guns are great. Players go off on international duty, or they go off on an away game, he can pack them off with a theragun. Here's your homework, Mr. Soccer star. And then they keep up their rehab.
Mr. Will Ranscombe:
But any problems with tendons, they have to be in the club. There has to be a physio there working on it. And he said, when I just thought, hang on a minute, there's got to be a way we can solve this problem. There's got to be a way we can deliver something that can be used at home, both by professional athletes, but also by Joe Bloggs on the street. So we worked very closely with him as to work out how could we do it. So he's the sort of the brains of the operation. And then with our background in manufacturing, we were able to take the characteristics he needed from the product, but then also deliver something that works, that's reliable, and is not crazy expensive.
Mr. Will Ranscombe:
Because some of the tools out there to treat tendinopathy is like $1000+, which is great if you're a professional soccer player, but if you have tennis elbow, that's not really a viable option or going to see a physiotherapist, once a week costing you 100 bucks. And so we landed on using vibration, because that allows the tendon to really be targeted. And by applying vibration to the tendon for about 10 minutes, it helps ease the pain and it basically lets you move better. So pre-workout, post-workout you apply Tend Deep to your tendon and you'll be moving better. So that's where it started.
Mr. Will Ranscombe:
And then with the help of our anonymous friend and the players at this said soccer club, we were able to go through iterations of testing, trying to work out actually what shape is best to really get into those tendons. And then we landed on Tend Deep, which you can see on Indiegogo today. And as well as Steve, sorry, as well as the anonymous chap, we've also had a former rugby union international called Mark, Mark Robinson used to play for the All Blacks professional rugby career for 15 years.
Mr. Will Ranscombe:
He has an, excuse my language bugged his knees after his professional sporting career. And he was very interested in trying the product. So I gave it to him, and we checked in every once in a while. And after six months, he's like, "Will, this is just a fantastic product. Throughout my career, I've had pain in my knees. I've had problems with movement. I use Tend Deep every day and every day my movement's better. So thanks very much. I'll buy you a beer." So, I was like, "Well, that's how it should work. Maybe I should be buying you the beer." But hey he's the one buying me the beer. So I'm happy.
Roy Morejon:
Beautiful. So it sounds like, again, we've done a lot of interviews with a lot of folks that have worked in the health and wellness space, and have created products around this. This one seems like it not necessarily is very unique to, let's just say the weekend warrior, but a multitude of different careers where you have pain that these therapeutic percussion instruments just can't reach. So how is it that, in terms of the use case for this, it's able to reach such a broad audience?
Mr. Will Ranscombe:
I think primarily because of its pinpoint accuracy. So because it's quite small. I mean, I'm I going to camera or not. I can't remember of this, or is it just listening?
Roy Morejon:
You're on everything. Yeah.
Mr. Will Ranscombe:
If you give me, give me seconds and I'll go run and get one and then people can see what it looks like?
Roy Morejon:
I'd love it. Let's do that. Getting a live demo here on Art of the Kickstart. I'm loving this.
Mr. Will Ranscombe:
Here we go. Because I know we have a lovely video on Indiegogo, but this is then a bit easier for people to see the size, and now it works. So this end here really allows for pinpoint accuracy. So also when we were developing, it was primarily around the sort of physiotherapy kind of you say weekend warrior and international sports stars. But actually, we did a wide range of user testing with other physiotherapists, and incidental use found that actually it was really great for carpal tunnel syndrome, which a lot of desk workers get. Because again, it can really get into your hand in here, where the pain is, and really allows access.
Mr. Will Ranscombe:
Whereas a massive, great flooding feragold is great for your quads. Great for your glutes, is just not going to fly there. And then similarly we've had people use it, who've had terrible arthritis and again, it just frees up the movement. Because if you imagine that their joints and their tendons a lot together, if you imagine just someone poor got really bad arthritis like this allows you to get in, into these gaps and really open up the hands, and just allow that better movement allow people to move better.
Mr. Will Ranscombe:
So its really the pinpoint accuracy and the vibration therapy, which allows it to really work for such a broad range of conditions. Because we were really surprised. As I said, we really were focusing on tendinopathy, and it was just fantastic when we were getting this feedback coming in from people being like, "Hey look, I mean, it's really good for that, but have you thought about marketing for carpal tunnel, and for arthritis, and things like that." So it really is a fantastic product with multiple, multiple uses.
Roy Morejon:
Yeah. Let's talk about that, because I think sometimes… We just had a recent interview maybe a few months ago with the creator of Heavys. And what Heavys was, they tested multiple different genres of music listeners to figure out which ones resonated best with their heavy headphone product that they created, and the heavy metal genre niche, if you will, community resonated the most with it. So I'm interested to hear how you tested the different marketplaces and found out different use cases for this product.
Mr. Will Ranscombe:
So it was primarily just through incidental use by other physiotherapists and friends. And actually that was one of the leading reasons for us doing a Kickstarter, rather than maybe going straight to e-con is because it's an opportunity to test quite a wide audience, and see how people react to their different genres. Is it sport, is it work, or is it just simply played. So like other hobbies such as musical instruments. Because it certainly was a concern, and I'm been quite honest here, but it's quite was a concern for me, are we being Jack of all trades master of none.
Mr. Will Ranscombe:
So as a marketeer, are you saying, okay, normally a marketeer would want to be so pinpoint accurate, this is my customer. It's Steve or it's Sarah, they're 30 to 35. They live in metropolis areas. They love going to CrossFit. And so having language that can really, it applies to athletes, people in sedentary desk jobs, but also older people with arthritis could be a bit of a nightmare. But I think that's one of the great things about a Kickstarter is it allows you to trial different audiences, and see what resonates, gather that data.
Mr. Will Ranscombe:
And then when we transition from a crowdfunding Indiegogo into a more traditional e-commerce platform, we'll have some data to be able to test that. So we feel this is one of the great things about crowdfunding. It supercharges your data collecting, because if we just chucked it online, you basically trial and error, and it takes a lot of money, and a lot of time to get actually data sets that then give you meaningful learnings. But that's one of the great things I think is about crowdfunding. Because we will be able to hopefully in a 40 day period, understand in our marketing who's it resonating with and then be able to take those learnings forward.
Roy Morejon:
Yeah. And it's actually an additional subset of that, in terms of who's buying it. Because typically we're only seeing the early adopters come on board. And be willing to pre purchase a product, wait five months for it to get shipped and delivered before they can have an experience with it. Where then once it's on eCommerce, or Amazon, or whatever it may be, that's when you'll see some of the early, the later adopters, if you will, the laggards taking it on board, and then really finding out what is that true community that's tapping into it.
Mr. Will Ranscombe:
Yeah.
Roy Morejon:
Okay. So let's talk about the design because I think it's a really unique design that you've created where it's rechargeable, and you've gone through dozens of different iterations of this. Which again, most inventors of hardware products, and anything that has a technology component to it, typically has many issues, stumbles, lots of learnings along the way. No failures, just learnings. So let's talk, talk to the audience a little bit about some of those learnings that you've had along the way, and maybe something that will help them leapfrog getting their product to market quicker.
Mr. Will Ranscombe:
Yeah. I mean, I think the main thing that we've been very lucky with and which is what I've sort of alluded to earlier is that we are, our business is manufacturing. So we've been lucky that we are exposed to some quite interesting manufacturing techniques. Also, we are very close to our supply chain, our designer Rob lives in China, he's at the factory every day. So the benefit for us with that is he's designing, and I'm going to be really rude here to design agencies, but I don't care. He's designing a product that can be made really, really well, very, very simply rather than something that looks amazing.
Mr. Will Ranscombe:
The amounts of projects that come to our factory that are put together by often West Coast based certain San Francisco design agencies, which look amazing. I've got these amazing presentations. But then when you actually try and make the thing, they're like, "Yeah, we can make it. It's going to cost you like 300 bucks." And they're like, "Yeah, we want to sell it for 100." It's like, well, it looks good, and I'm sure it looks lovely, but it doesn't work.
Mr. Will Ranscombe:
Well, it does work, but it's really expensive. And we have had so many of those projects that we then have to pick up and basically designed and say, this is how you can actually make something that we can reliably manufacture at a commercial price. So that's really one of the main benefits we've seen, which is how we've turned it around so quickly, because it's like a year and a half really that we've been going on this thing, from concept into a product that's ready to go.
Roy Morejon:
And that's amazing because of how fast that is. I mean, again, for something this technical and innovative medical device type of thing, usually we're years and years of development, and testing, and iterations and all of that, but you've sped through that process obviously with your diverse background, IN the manufacturing, and the engineering side.
Mr. Will Ranscombe:
Yeah. And that really I have to shout out to Rob, Rob Scott, who's my fellow founder. He's fast asleep in China, so he couldn't join us. But he's really the brains of the operation when it comes to that. He's done a fantastic job of getting this thing going, and into a product that really, really works. And obviously, we mustn't forget my anonymous friend with his insight, 15 years as a high level physio. He was very, very good to just shut us down with some of our original ideas. He's just like, "No, that's gimmicky, that doesn't work. It needs to be better." Rather than trying to be nice and being like… Because sometimes you need those harsh lessons. You don't need a fan club.
Mr. Will Ranscombe:
You need someone who's going to be like that, "No, no mate, sorry." Got back to the drawing board. And it just allows us to turn things around pretty quickly. And then I think the other point with the materials is also thinking about some of the other benefits, or let's say benefits, but how are you going to use this thing? And that again is where Rob's fantastic thinking about the materials. So, if we're talking about someone who's using it that maybe has arthritis, their grip isn't going to be very good.
Mr. Will Ranscombe:
So that's why Rob created a handle that can be held like this. So someone who doesn't have really strong grip can still really get into those nooks and crannies, because some of the original ones had funky, thick grips like this that look cool. And then we actually landed on this one, because it means if you do struggle with grip, you can really get it in your hand like that and get in there.
Roy Morejon:
That's amazing.
Mr. Will Ranscombe:
And then the other, I've got two more cool points for design. And then I'll stop with that. Is the material. So we were looking at what can we use. And then we were talking to Steve, and some of the thing he was saying was actually, what's quite nice when using this, or when physios are using some of their traditional tools is heat. And so by using aluminum, which is a great conductor, you can just pop it in some hot water for a few minutes, take it out, and then you get some nice more. Really simple, because some of the people would be like, well let's put a heating element in it and let's put a little button on that makes it heat up and it takes five minutes. And actually guys do that. That's going to make it more expensive.
Mr. Will Ranscombe:
It's probably going to break. Whereas if we choose a material that's naturally conductive, just pop it in hot water and ready to go. And then the other thing, because sustainability is very important at the moment, is everyone's like recycled plastic, recycled plastic. Aluminum, it's been recycled since World War II. People were having to melt down aluminum things to build more tanks guns during World War II. The process is so well developed that there's no question that, is it going to be recycled, is it not? Even if this is not, it just works.
Mr. Will Ranscombe:
So the material ticks box boxes in terms of its functionality, and the idea that you can heat it up for added benefit. But also it's just one of the most sustainable materials out there. 75% of the world's aluminum that's ever been mined is still in use today. So whilst everyone's talking about ocean plastic, the recycle plastic, recycle plastic, recycle plastic. Aluminum guys, that's your substrate, that's the substrate.
Roy Morejon:
So Will I know the campaign just launched on Indiegogo, but any nuggets of wisdom for someone that's about to launch their campaign, or an interesting learning that you've had along the way of doing the pre-campaign marketing efforts?
Mr. Will Ranscombe:
I'd say, yeah. So I mean, I think it was really interesting tapping into being able to see. So I'm not a marketer by trade. And so I'm quite a novice, particularly when it comes to digital marketing. And so actually seeing the wizards of Enventys tapping into the different audience groups within Facebook, I thought was very interesting. And actually how you can quite easily end up somewhere where you didn't think you would, but actually you're getting quite a lot of interest in it. And actually, and again, marketing agency is going to shoot me down and say, you don't need to spend an awful lot of money.
Mr. Will Ranscombe:
The data you get back from it. I mean, obviously you do have to spend, but I was surprised at the trial, and pleasantly surprised about the trial, what should we call it Meta now not Facebook, Meta advertising we did, it doesn't require a huge spend to find your niche. And then once you find your niche, obviously then you can start committing some bigger capital. So that's probably the most interesting thing for me I think.
Roy Morejon:
Nice. Yeah. I mean, you've been working with the team over here at Enventys Partners for a while now, and the team has been so stoked to get this product out there, but interested to hear some of the considerations that you made when choosing an agency to partner with to launch this amazing innovation.
Mr. Will Ranscombe:
So I mean the main thing for me was, so again, I won't beat around the bush. I just basically went on to Indiegogo and Kickstarter looked for the most successful campaigns. And there were two or three agencies that came up and obviously, you guys is one of them. And I just went through explaining the product, have you done anything like it. And actually you guys, when you're talking about the sporting, and medical world really have got the best back catalog.
Mr. Will Ranscombe:
So for me as like, you've done this before, you have the audience groups, it's a fairly tried and tested form, you know the publications that are going to write about this, you know the audiences that are going to respond positively to it. So that for me is probably one of the most important things. But then the other thing is timeliness is next to godliness. I'm not a religious man, but I like it when people are on time. And one of the other agencies guy didn't show up, and then 45 minutes later messaged me saying, "Oh, sorry, I'm late." I was just like, no.
Roy Morejon:
That doesn't fly.
Mr. Will Ranscombe:
No, that doesn't fly. So I appreciate sometimes things happen, but to just not even bother get anyone to put message through is not good enough. Whereas you guys always on time.
Roy Morejon:
Indeed. Well, listen Will, this is going to get us into our launch round, where I'm going to rapid fire a handful of questions at you. You good to go?
Mr. Will Ranscombe:
Yes. Let's give it a go.
Roy Morejon:
Let's do this. So what inspired you to be an entrepreneur?
Mr. Will Ranscombe:
To be different, to be challenging myself, but to have an exciting life.
Roy Morejon:
Nice. So if you could meet with any entrepreneur throughout history, who would it be?
Mr. Will Ranscombe:
I would actually go with Jake Burton, who was, I found out Burton Snowboards, a big skier, a big snowboarder. And he created the industry pretty much. Sadly he passed away, I think last year. But yeah, I would love to have met him.
Roy Morejon:
All right. Well, had you have met him before he had passed away, what would've been your first question for Jake?
Mr. Will Ranscombe:
At what point did you think it wasn't going to work, and why did you carry on? Because everyone has a point where you think it's probably not going to work, but then something happens and you think, no I'm going to going and keep going, keep pushing.
Roy Morejon:
Nice. What's a book that you might recommend to our listeners?
Mr. Will Ranscombe:
So I'm not really a reader of business books, so I'm going to go for fiction. And the George Smiley trilogy by John Le Carre to me is, I got lost for two or three months in that trilogy. Just fantastic. It is not kind of Jason Bourne espionage, but it is fantastic. So yeah, I would really recommend that trilogy to anyone.
Roy Morejon:
Nice. What advice Will, would you give to a new inventor or entrepreneur that's looking to launch their invention?
Mr. Will Ranscombe:
I've got my two things. Two favorite bits of advice. One I got on a chairlift, sadly, not from Jake Burton, but on a chairlift with a guy. And he told me about the five Ps. And this is just when I'd left investment banking, left asset management was just starting out. And he's like, "Five Ps Will, a perfect preparation prevents poor performance." So even when you think you've checked everything, check it again. And that always stays with me. And then the other is for my uncle. And he said to me, don't be afraid of failure because everyone fucks up. Everyone fails, is how you pick yourself up and you learn from it. So don't mope around because things will go wrong. No one walks through life and has amazing successes all the time.
Mr. Will Ranscombe:
That's why I say to you, I make mistakes, hundreds of mistakes every day. And as long as you are not making the same mistakes, more than sort of two or three times, you are just learning, and you're just getting better, and then it's great. But too many people are afraid of failure. They're afraid of what their friends think if their business doesn't work out, they're afraid of what their family might think. And you talked to everyone, there was a great interview with Richard Branson, I read a few weeks ago. And he was saying that in the early days, one evening, this is back in the old school. When you knew your bank manager, he said he got home from the office at 11:00 at night, because he'd been working hard, and his bank manager was on the doorstep.
Mr. Will Ranscombe:
And he's goes to go in the bank manager's like, "No, I'm having those keys." And he said, "No. Come on, just give me till the morning." And then spent all night trying to work things out. He managed to call in a few favors from some friends, and managed it to get things going. And we all know the success he's become. I mean, every entrepreneur you talk to will have a situation like that. No one just comes up with an idea and it works.
Roy Morejon:
Nice. All right. Last question Will, and I know you just launched your first Indiegogo campaign, but still interested to hear your take on what does the future of crowdfunding look like?
Mr. Will Ranscombe:
Well, that's a good question. So I would say, it will become more and more about, well again, off the cuff, more and more about testing audiences, because I think that's what's quite interesting for me and also price points actually, because I know Kickstarter did start out a bit slightly differently, but just talking from my personal experience, we touched on audiences earlier, but also quite interesting to look at price points. Because you obviously have your different perk levels and things like that. And so you are able at the end of the campaign, to take that and say, okay, well at this price we are flying, but at this one or maybe not.
Mr. Will Ranscombe:
And it gives you that, you can try that in a very short period of time versus, putting it on a site, doing it, and also people don't like RRP changing all the time, if you're working with retailers rather than direct to consumer, you can't go messing around with flash sales here, RRP changing here that doesn't fly. So I think that's probably my answer straight off the cuff.
Roy Morejon:
Nice. Well Will, this has been amazing. This is your opportunity to give our audience your final pitch. Tell people where they should go, and why they should check out Tend Deep.
Mr. Will Ranscombe:
Yeah. Well thanks very much. So, I mean, all I say to you guys is if you want to move better, and no matter what you do in your life, you can move better and Tend will help you move better. It's used by international soccer stars. It's used by international rugby players. It's used by my friend George, who couldn't move his shoulder. It's used by my uncle, who's got terrible arthritis. All of them say this thing helps them move better. So please go and check us out on Indiegogo. Please support us even if it's not quite right for you, please just share it with anyone who you think wants to move better, wants to get the joy of movement back. And thanks very much for listening and yeah, I wish you all the best.
Roy Morejon:
Amazing Will. Audience, thanks again for tuning in make sure to visit artofthekickstart.com for the notes, the transcript. Links to the campaign over on Indiegogo. And of course I got to thank our crowdfunding podcast sponsor over at ProductHype, the top newsletter for new products that just launched. Will, thank you again for joining us today on Art of the Kickstart.
Mr. Will Ranscombe:
Pleasure. Well, thanks for having me, Roy.
Roy Morejon:
Thank you for tuning into another amazing episode of Art of the Kickstart. The show about building a better business, life, and world with crowdfunding. If you've enjoyed today's episode, as much as I did make sure to show us some love by rating us, and reviewing us on your favorite listening station, whatever that may be. Your review really helps other founders and startups find us so they can improve their craft, and achieve greater success like you. And of course, be sure to visit artofthekickstart.com for all the previous episodes. And if you need any help, make sure to send me an email at info@artofthekickstart.com. I'd be glad to help you out. Thanks again for tuning in. I'll see you next week.
Podcast: Play in new window | Download
Subscribe: Apple Podcasts | RSS