In this episode of Art of the Kickstart, we spoke with Gilad Warter, Co-Founder of Auto Mount. What started as a career in managing Amazon and e-commerce revenue has grown into new ideas and launching a Kickstarter campaign. His latest venture, Knotix, is a universal adventure roof rack with sales flying well past its funding goal on Kickstarter. Listen now to learn how Gilad foresees the future of Knotix and his other ventures.
Short on time? Here's what we talked about.
Gilad and his business partner both loved to travel but hated switching to cars with installed roof racks to carry what they needed. This sparked the idea for Knotix, a universal adventure roof rack.  

Knotix is unique because it universally fits almost any 4-door vehicle and features a unique clicker system for attachments.

The Knotix team decided to crowdfund the Knotix because it requires a substantial amount of capital to bring the product to life. 

Gilad discusses the future plans for Knotix, and how his other ventures tie in with this crowdfunding campaign.
Links
Note: As an Amazon Associate, Art of the Kickstart may earn a commission from qualifying purchases.
Sponsors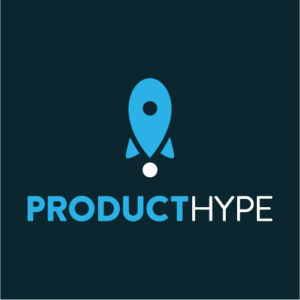 Art of the Kickstart is honored to be sponsored by ProductHype, the leading crowdfunding newsletter. Publishing weekly, ProductHype showcases five of the best, most innovative and exciting crowdfunding projects in an absurdly unique way. Their audience of more than 300,000 crowdfunding fans regularly back featured products and eagerly awaits the newsletter to learn about the new ideas that creators are bringing to market. Learn more about having your project featured in ProductHype, or join the HypeSquad today!
Transcript
View this episode's transcript
Roy Morejon:
Welcome, entrepreneurs and startups to Art of the Kickstart, the show that every entrepreneur needs to listen to before you launch. I'm your host, Roy Morejon, president and founder of Enventys Partners, the world's only turnkey product launch company. From product development and engineering to omnichannel marketing, we've helped our clients launch thousands of inventions and earn more than one billion dollars in sales over the past 20 years.
Roy Morejon:
Each week, I interview a startup success story, an inspirational entrepreneur or a business expert in order to help you take your launch to the next level. This show would not be possible without our main sponsor, ProductHype, the weekly newsletter that goes out and shows you the best inventions that just launched. Make sure to check out producthype.co and join the HypeSquad. Now let's get on with the show.
Roy Morejon:
Welcome to another edition of Art of the Kickstart. Today I'm super stoked because I am speaking with one of the co-founders of AutoMount, Mr Gilad Warter. He is also one of the managing partners of Enso Brands, which is a company that builds and acquires successful Amazon and direct-to-consumer ecommerce brands. Gilad's been in the Amazon and ecommerce space since early 2015. He's managed in excess of 40 million in revenue across his company of portfolio brands, so I'm really excited to have him today.
Roy Morejon:
He's also enthusiastic about bringing amazing products to life via digital channels. Also an avid traveler like myself. So together with his business partner, they founded AutoMount, which is on a mission to disrupt the car roof rack industry. They've currently got an amazing product on Kickstarter that's active right now called Knotix. It's raised over 83,000 in funding from hundreds of backers. Gilad, thank you so much for joining us today on Art of the Kickstart.
Gilad Warter:
Hi, Roy. Thank you very much for having me. It's a pleasure.
Roy Morejon:
Yeah, I'm stoked to have you on. I know we've been talking for a while and working on the campaign and everything. Let's jump back in time and give our audience a little bit of background here and talk about your background and where it is now with what you guys are doing with AutoMount and the active Kickstarter campaign Knotix.
Gilad Warter:
Yeah, sure. Just in a nutshell, my background is actually the Amazon world, the Amazon and ecommerce world. Me and my brother started selling on Amazon in about end of 2015, really just from nowhere, just jumped in, started selling on Amazon. Private label, tried it out, failed, succeeded, and slowly really got into it, understood it much better, scaled the two brands that we basically started together, which we actually still run today.
Gilad Warter:
Over the course of the years, we've also had at a certain point we had an agency where we actually managed clients on Amazon. After a few years, we really gained a lot of experience there. But the agency slowly shifted into the, as you mentioned, more interesting phase of actually also building new brands on Amazon but also acquiring new brands.
Gilad Warter:
It's a big industry right now so we're not one of the big players out there. There's some companies there that raise really tremendous amounts. But we did raise a nice amount of capital. We have a great team, and we basically acquired a few brands. And currently our main operation, my main operation, is really running those brands that we acquired, scaling them, working with our team, and that's my story, our story.
Gilad Warter:
AutoMount is basically a… It's kind of a random interaction that I had with Aviad, who's basically the co-founder of AutoMount, I want to say about two years ago already. It was quite a random meetup. A mutual friend was like, "Hey, this guy does ecommerce and Amazon. Check out this guy. He has great ideas. He's a traveler. He has all kinds of great ideas that he's thinking about of creating a new product." Okay, it didn't mean much to me. But yeah, sure, had a meeting. Basically it kicked it off. It was really great, a really great guy, even though we come from different walks of life. Like Aviad actually is a craftsman. He runs a family-owned welding shop. He's very far away from the digital space, the ecommerce space, Amazon space. It means nothing to him. But he has these great ideas.
Gilad Warter:
And again, he's a craftsman and really has great ideas, tests them out and so on. But besides the fact that we're from totally two separate walks of life, we basically had a lot of common interests like traveling and roadtripping and you name it. He was telling me about some of the ideas he had and I was like, "This is very interesting and maybe there's actually a real connection here."
Gilad Warter:
And again, this is two years ago so a lot of just communication, ideas, bouncing off of each other, and kind of slowly and surely we came to the understanding that maybe we can actually really make something out of this. A while back, we partnered on let's call this a new brand, a new endeavor and so on, taking my experience, our team's experience, and Aviad's experience and ideas and forming a joint venture where, again, the Knotix is the real jewel in the crown of our partnership. I'll discuss a lot of more ideas after that, but that's where we started.
Gilad Warter:
A few months back, we really decided that we want to go down the route of a crowdfunding campaign for a variety of reasons. Here we are a few months later, hoping to have a very successful campaign so that we can bring this to life.
Roy Morejon:
Absolutely. Well, it's incredible in terms of the evolution. I think that's the really unique side is you got in there, got your hands dirty with Amazon, figured out what you liked, what you didn't like, what worked, what didn't work, made iterations and are now here. And I think that happens with a lot of inventors, entrepreneurs as well in terms of getting in there, figuring out what they do or don't like, what drives revenue, what doesn't drive revenue. And then at the end of the day, pivoting into something that's not only fulfilling but also services a need, but also is just the natural evolution of business. With these introductions and also with your partnership, right? You're really good at one side of the business where your partner-
Gilad Warter:
Exactly.
Roy Morejon:
… is really good at another side of the business. And I think a lot of solopreneurs go about it thinking that they have to do all of these things, and there's opportunity for them to bring someone on that complements their-
Gilad Warter:
100%.
Roy Morejon:
… strengths in there where they're battling up against themselves unfortunately a lot of the times. We see it a lot. Not only the guests on the show, but just people that are bringing new inventions to life, they don't have that support system in place to be able to really maximize their full potential.
Gilad Warter:
100%.
Roy Morejon:
Yeah. So let's talk about Knotix and the product itself because we haven't even dove in yet in terms of the invention that's active right now on Kickstarter for everybody to go check out. But in terms of that invention, what problem were you solving there? And talk about the evolution of the product to where it is now.
Gilad Warter:
Sure. Look, I think the concept, it's quite simple. It's a universal roof rack that is easily installed, easily removed, has really all of the capabilities and specs that any other topnotch roof rack, a brand-name roof rack would have. And really the main problem that it was solving for us, and again, this is really a problem that both of us shared because out of our shared interests, we travel a lot. I have two cars. We switch cars every once in a while. And really it's just like, it's always annoying when you have a different car, if you want to take another car for traveling and you've got to put gear on the roof, if you don't have installed roof racks already on the car then okay there's just a problem.
Gilad Warter:
I don't want to go and for every vehicle I own over and over and if I'm taking a friend's vehicle or if we're driving with a van or something like that, it's very difficult… I mean, it's not difficult. It's basically impossible. You just need to have roof racks installed on your car at all time. If you don't have them, you don't have them, so what's the solution?
Gilad Warter:
Again, there are solutions out there in the market, just not good ones. And really that's what brought the idea to life because I tried, Aviad tried many of them and they're not safe, they don't have enough capacity, they don't have enough strength like the regular heavy-duty ones. And really that was the concept, can we take the concept of universal, foldable, easily removed, easy put on, put off, click of a button type of concept, but also take the specs of the high-level ones and the topnotch racks out there and really just see if we can combine them?
Gilad Warter:
I mean, what Aviad came up with, the Knotix, it's basically, again, it really is universal. It really goes on almost every car. You put it on, you take it off, you fold it, you put it in the trunk of your car, you put it in your garage. It has a 330 pound capacity up to 125 miles per hour. Again, a lot of the things we were using, they can't do that. If you want to put up some serious cargo on the top of your car and feel safe and not think that it's going to fly off and you're going to kill someone behind you, then you really need some serious gear.
Gilad Warter:
That was really the concept of the Knotix and that's kind of the things that he boiled into the idea. Again, it really is precisely that. It's combining those two worlds of, again, click of a button type of feeling, fully removable, universal, put it on one car, put it on the next. And again, any cargo you want to put on your car works, not a problem. Put it away wherever you want.
Gilad Warter:
The cherry here is also this… We just call it like the clicker system, which is basically a rail on the top part of the Knotix which basically gives it the ability for all these add-ons that we have, and we have a bunch of add-ons today and you can see it on Kickstarter on the campaign page. And basically what we're doing is there's all kinds of types of cargo. There's someone who wants to put his canoe. There's someone who wants to just take some tools or bought a closet at Home Depot, right? There's really everything.
Gilad Warter:
So we really tried to find how we can really securely have these things work with the Knotix. We came up, one of the main add-ons we have is a Smart Strap which, at the end of the day, is somewhat of a ratchet. It's just a mechanism that's using this rail. And what's great is that once you have this clicker mechanism, the rail on the top of the Knotix, we're just adding different add-ons as we go that use the same mechanism.
Gilad Warter:
So if you have one set of the Knotix and let's say you want to go fishing, then we just created basically something, an add-on that is very easily you put on the Knotix and there you go, you can take your fishing rods with you. And again, it's just pre-built for certain cargo that with the Smart Strap it wouldn't work. We really just thought of all these ideas. One of the things that we are currently developing and because of that we can't really offer it as an add-on currently on Kickstarter is a bike mount. It's a little more advanced, but obviously a bike is something that a ton of people want to transport, and the Smart Strap is just insufficient for it. It can be done. It's just it's not like the regular good bike mounts out there.
Gilad Warter:
And that's what's amazing about this whole system. So it's again, it's you buy it once and really for anything that you'll ever want to transport, you'll just be able to with whatever, one or two add-ons depending on if you're a fisher, a skier, a canoer or you just need it for work and so on.
Roy Morejon:
Nice. It sounds like you guys have packed this thing so full of innovation, it's pretty ridiculous in terms of an all-in-one roof rack system that I haven't seen and I think know a bunch of consumers that are out there are excited about. What I'm interested in is also how you guys got introduced to crowdfunding first and why you decided to use Kickstarter as a means to launch this invention instead of a typical Amazon path that you guys likely would have taken in the past?
Gilad Warter:
Right. That's a great question. A lot of people ask that question because, again, they're like, "Hey, you guys know Amazon. Let's just bring this to life and start selling and why not?" I think the answer to that question is threefold. First and foremost, at the end of the day, we've got to remember this is a new product. Obviously everything having to do with tooling and molds is nonexistent, tooling and molds being the base of this product to even be able to create it.
Gilad Warter:
In our other business, the brands we own, it's basically products that exist. Maybe we have a certain twist or a change or something like that but it's a little more regular commerce. But with the Knotix, again, the whole tooling and molds, it's pricey. I'm sure there's some crowdfunding campaigns that have less intricate, but the Knotix is, like you said, it's a serious product. It really requires a heavy injection of capital.
Gilad Warter:
Instead of going to a big investor, which we could go down that route, but they'll eat you up, especially before you have any traction, any proof of concept and so on. It just made a lot of sense to us to just go down this crowdfunding campaign and really just get this injection of capital this way. Obviously it also crowdfunding, Kickstarter, it really introduces the product to market very well. If I just go and throw a product on Amazon, it's not the same as if I really brought it to life via a crowdfunding campaign, people who are really hyped about the product.
Gilad Warter:
Obviously if the product is shipping in a few months and they're willing to really join us and really give us a hand and help us, then that brings on the third element, which is just product market fit. When you have a lot of backers that are willing to help you bring this to life, it's the real proof of, "Yeah, there's a demand for this." If it was available for shipping tomorrow morning, obviously I'm imagining we would have even more.
Gilad Warter:
But the fact that there's so many backers and so many great people just loving this and sending us messages like, "This is an amazing idea. Can't wait to see it." So again, it's really those kind of three aspects. Again, just the injection of capital, which is 100% necessary. You can't not take that into consideration. The right way to introduce it to market and generate that hype and bringing it forth to the world.
Gilad Warter:
And again, just proving the product market fit. Which, again, as we can see already, we're very happy with the amount of backing and love we're getting. It's really proving that we have the right product and that we're on the right way.
Roy Morejon:
Absolutely. With all of the prep work that you guys have done to put this campaign in such a great position and getting the innovation launched out there and all of the feedback that you're now receiving, what are some of those learnings that you've now had that you didn't expect to have or that you're really excited that you now have in running a campaign on Kickstarter instead of a traditional Amazon launch?
Gilad Warter:
To be honest, the crowdfunding world and Kickstarter world, even though I've been many years in the Amazon and ecommerce world, it's new. This is my first campaign as well. Obviously also Aviad's first campaign. All in all, it's been a great experience, but it's definitely been a learning experience. Obviously first time crowdfunding, I'll definitely look back and say, "Hey, next time around there's a bunch of things I would do a little differently."
Gilad Warter:
I mean, look, all in all, I think one of the mistakes I'm actually feeling that we had is I think we over prepared meaning I think we took a very, very long time to launch this. Not because it's not good to prepare, but just because we wanted everything to be so perfect and get the best assets and have the best marketing and the best everything. In the meantime, the whole macro situation in the world took a turn; inflation, the war and so on. All kinds of things changed. I'm sure it has a certain effect on our ability or what could have been. I would love to say that next time we'll just obviously do things right and jump in much quicker. I think that's really the main aspect that I'm feeling that we learned from the mistakes.
Gilad Warter:
And, again, that's it. It's the first time so obviously there's a lot of things I would do differently, but we can't be too sad or angry on anything because, again, it's really our first time and we're really trying to push and bring as many backers as possible. We're already happy with what we have, but looking to really maximize the potential here.
Roy Morejon:
Speaking about that and the backers, how have you gone about managing some of that backer community feedback that you've gotten from Kickstarter that you would never see from Amazon, right? How have you gone about taking that and maybe building out some of the future products or add-on products that you guys have been thinking about now with Knotix?
Gilad Warter:
100%. First of all, it is very different than what we know because we're getting just bombarded by messages and questions and just understanding things, which is again, it's really great because obviously based on the feedback we're getting, we understand very quickly, "Hey, we need to add this little piece of information." Someone reached out to me and said, "Hey, you're giving measurements in inch but I'm from England. Why don't you put centimeters?" So yeah, there's a world outside of the US where the majority of people use the metric system, so I was like-
Roy Morejon:
This is true. Yeah, I know [inaudible 00:19:30].
Gilad Warter:
… yeah, this is great feedback. Exactly. It's even helping us just make the campaign better, but it's also giving us obviously a ton of ideas. For instance, we didn't think we'd get so much feedback about the bike mount, which was in development while we started but now that we got so much feedback about it, we're really putting it into accelerated mode and we're really hoping that, again, we won't be able to offer it on the Kickstarter campaign but hopefully right after it's going to come to life and we're hoping that it's in line with the regular timeline of the Knotix.
Gilad Warter:
That's really just because of the feedback we're getting. I mean, we added a small add-on which was much easier to develop on the go which was an add-on to have the ability to add your own J-hooks. And that's something we overlooked because we loved our Smart Strap, which we believed to be all-encompassing and everyone would want it. Where, again, the majority of backers are very easy on, "Yeah, the Smart Strap is probably the best add-on they go with." But a lot of people reached out and they were like, "Hey, I have J-hooks. I have my own stuff. How am I going to work with it?"
Gilad Warter:
And very quickly we just turned around an add-on. It was very easy on the development side, much easier than the bike mount. We just really went with the flow. We're obviously learning and getting feedback all the time from backers. Not only backers, just people reaching out with ideas. And also a lot of people asking about certain cars. We're really looking to try and understand how to really make sure that people understand what it's compatible with and what it's not compatible with. Where, again, like we said, the majority of cars and vehicles, it's compatible with. There's one type of vehicle that it isn't. Unfortunately the Tesla, which does not have frames. The windows are frameless, and we need to have cars that have frames on the windows. Which, again, besides Tesla, it's the vast majority.
Gilad Warter:
That being said, because of that feedback, we're already also toying around and working on ideas in the future for having the Knotix be compatible also with Tesla, also with vehicles that have frameless windows. It's really been, again, a great learning curve and just from the communication and the back and forth with all the backers and just potential backers that are interacting, it's been an amazing learning curve, and just getting a ton of feedback in a very short amount of time, which is amazing. Another reason to go on Kickstarter and crowdfunding, just really getting that really good feedback, genuine, like, "Hey, does it work with this? Maybe have this idea." If 10 people say, "This is a good idea," I guess it's a good idea. It's really been a great experience.
Roy Morejon:
That's amazing, Gilad. Well, listen, this is going to get us into the launch round where I'm going to rapid fire a handful of questions at you. Are you good to go?
Gilad Warter:
We're good to go. We're good to go.
Roy Morejon:
All right. So what inspired you to be an entrepreneur?
Gilad Warter:
What inspired me? I mean, I don't know what to say that there was some real inspiration there. It's not that I had some epiphany like I woke up one morning and said, "Hey, I want to be an entrepreneur." I think one of my inspirations is actually my brother, who's my partner in Enso Brands. He's my older brother. We've been working for many years. We fight a lot but we get along. It's been already eight years, I guess. If we've been together for eight years, I guess we'll make it.
Gilad Warter:
But he basically, out of high school was like, "Yeah, college isn't for me. I'm jumping in. I'm getting into business." I have the BA in philosophy, which has nothing to do with my entrepreneurship. It was a great experience in learning. But he was basically the inspiration there where I saw someone just jump in and just get to work very young and I was like, "I want to jump in." I mean, I guess there's a reason why we're partners today. But I would say if there's something that inspired me, it was just seeing my brother go at it, take the risk. He started out many, many years ago running a Segway touring business and got into real estate and whatnot. Eight years back, we really partnered and started Enso Brands. So I guess that would be, let's call it the inspiration.
Roy Morejon:
Nice. So if you could meet with any entrepreneur throughout history, who would it be?
Gilad Warter:
Okay. There's a few, but I'll go on maybe more of a common one. I'm sure you get this a lot, but it's really genuine. I would love to meet Elon Musk. He's just that type of entrepreneur. I mean, again, we deal with the Amazon world. I guess Jeff Bezos would be very interesting. But again, Elon Musk, he seems like a more interesting conversation.
Roy Morejon:
All right. What would be your first question for him?
Gilad Warter:
So look, just looking at what he's doing, I would ask this off the record, I would ask him what gives him drive? Is he truly altruistic and, "I really want to just colonize Mars and give mankind a chance to survive"? Is that really what drives him? Or is it just like, "Hey, I got to here. I can be the most successful person. Let's build my own monument"? So I would really try to understand what gives these mega entrepreneurs drive.
Gilad Warter:
Because again, obviously, money's not an issue anymore. Why do you get up at 5:00 AM and work all the way until God knows when, right? What gives you the drive there? I'd love to… I guess it's more of maybe a philosophical question, I guess.
Roy Morejon:
That would go well with your [inaudible 00:25:25], right?
Gilad Warter:
Yeah, yeah. Exactly.
Roy Morejon:
All right. Any book that you would recommend to our listeners that they should read?
Gilad Warter:
Yeah, so I actually finished this about two weeks ago. Very, very interesting. It's called The Minimalist Entrepreneur. It is written by the CEO of Gumroad, Sahil Lavingia. Really, really interesting. Again, you read it and you're like, "Yeah, this makes so much sense," but only after you read it. You've got to go read it. It really, really helps understand entrepreneurship in 2022, how it should be done, what the right way to do it is. Just things that people already know and obviously think that way, but it just nails it right in. Really great book. Highly recommend it.
Roy Morejon:
Nice. Solid recommendation. I hadn't had that one yet. Looking forward to putting that one in my [inaudible 00:26:17]. What advice would you give to a new inventor or entrepreneur that's looking to launch their product?
Gilad Warter:
I guess on myself and I guess this went through the entire discussion is I think the right partner. Because, as we said, I always work with partners so obviously with Enso Brands with my brother, he definitely, definitely, me and him are very much have our set of capabilities, set of skills that are different from one another. I would not succeed without him. I like to believe that he wouldn't succeed without me.
Gilad Warter:
Same idea here with AutoMount, with Aviad. Again, very, very talented individual, a very technical, crazy ideas, but I have two left hands. I, for the life of me, wouldn't be able to bring any product like that to life. I think really the real advice here is the right partner. Sure, some people are solopreneurs. They can do it themselves. But I think that's the minority, not the majority.
Roy Morejon:
Nice. Almost there. Last two questions. What do you think are the top-
Gilad Warter:
Fire away.
Roy Morejon:
… three skills that every entrepreneur needs to be successful?
Gilad Warter:
Okay, so I think number one, believe it or not, is a easygoing type of attitude, like a easy look on life. I think you can't be an entrepreneur if you're too serious about things. If you're too serious about things, failure just hits you much harder. When things are a little… Like obviously nothing is a game. Business is business. No one wants to fail. But I think if you have a easy take on things, it doesn't mean you're not professional. It just means that you take failure and like, "Okay. Failed. Learned from it. Let's keep on going." That's number one.
Gilad Warter:
Number two is definitely just being a quick learner. You don't need to be college, university type smart necessarily, but today, 2022, if you want to get a crash course in anything, if you know how to find the right videos on YouTube and find the right blogs on Google and you have the ability to just learn quickly and just get access to the data you need then you can just learn a ton of things. Obviously the majority of what I know was just learnt over time.
Gilad Warter:
So just learn, be a quick learner. And obviously, again, I guess this goes without being said, but just a good people person. Obviously business is done with people. You can't be… I mean, again, there are probably some people that are successful without being good with people but at the end of the day, the majority of us just need to be a good people person to be a good entrepreneur. Yeah, I guess that's the third.
Roy Morejon:
Nice. All right, last question. You're doing great, man. And I know this is your first crowdfunding campaign, but obviously very interested to hear your take on what does the future of crowdfunding look like?
Gilad Warter:
Right. Again, the honest answer here is I'm not really sure because, as you mentioned, if you had asked me about the future of ecommerce and Amazon, I would be very happy to shed some light on that. But the future of crowdfunding, look, from my understanding, and again, it's definitely not like yours but I guess, Roy, you can probably give your two cents on it. From my understanding, it's not what it used to be meaning when crowdfunding just started, it really gave a major opening for small businesses to bring their ideas to life.
Gilad Warter:
But I guess just like any industry that really matures, we all know that there's big companies out there and there's just so much that it really just became very, very crowded. Not only crowded with people looking to do crowdfunding but also crowded with bigger companies, very deep pockets, very big campaigns. Just like anything, it pushed the smaller entrepreneurs, where, again, I don't know, let's say 10 years ago, it would just be much easier to bring their dream to life. It is becoming much more difficult and there's much more scale and capital needed.
Gilad Warter:
I mean, I would want to believe that the future is finding a way where, again, maybe going in line with the whole Web3 kind of situation where things are constantly being brought back down to the user and to the SMB small guy. I would love to see some way or form where crowdfunding is really, again, about a mom and pop or just a guy with a great idea that can actually bring it to life.
Gilad Warter:
What the solution is, I'm not 100% sure. I would say that's more of where I would, I guess, want to see crowdfunding go. Where, again, it just brings it back down to the small guy who doesn't have the funds and just has a great idea and how do we really bring him to the top with a supportive of everyone? I would love to see some way that it really comes back. I'm not 100% sure how that would happen, but I'm guessing it's more of wishful thinking.
Roy Morejon:
I think there's an opportunity there, right? All of these things evolve at the end of the day.
Gilad Warter:
Right, right. For sure.
Roy Morejon:
Yeah, absolutely. Well, Gilad, this has been amazing. This is your opportunity to give the audience your final pitch, tell people what you're all about, where people should go and why they should check you out.
Gilad Warter:
Okay. Just go on Kickstarter. We're still live. We're still there. Go on Kickstarter, search for the Knotix. Really, every dollar helps us, no matter what, even if it's just a contribution. Obviously getting in line to get a Knotix in a few months would be amazing. I'm 100% sure that it will change your transportation life. It really will give you tremendous benefit, definitely, if you're the outdoors type of person or basically anyone who just needs a roof rack that can be used on multiple cars. It will change your life. And again, really every dollar will really just help us bring this dream to life.
Gilad Warter:
So again, we're still live on Kickstarter. The Knotix, you'll find us. And really anything and everything will be extremely helpful for us to bring this to life.
Roy Morejon:
Amazing. Audience, thanks again for tuning in. Make sure to visit artofthekickstart.com for the notes, transcript, links to the campaign and everything else we've talked about today. And of course, I got to give a shout-out to our crowdfunding podcast sponsor over at ProductHype, the top newsletter for new products that just launched. Gilad, thank you so much for joining us today on Art of the Kickstart.
Gilad Warter:
Thank you very much, Roy. It's been a pleasure. Thank you.
Roy Morejon:
Yes, sir. Thank you for tuning into another amazing episode of Art of the Kickstart, the show about building a better business, life and world with crowdfunding. If you've enjoyed today's episode as much as I did, make sure to show us some love by rating us and reviewing us on your favorite listening station, whatever that may be. Your review really helps other founders and startups find us so they can improve their craft and achieve greater success like you.
Roy Morejon:
And of course, be sure to visit artofthekickstart.com for all the previous episodes, and if you need any help, make sure to send me an email at info@artofthekickstart.com. I'd be glad to help you out. Thanks again for tuning in and I'll see you next week.
Podcast: Play in new window | Download
Subscribe: Apple Podcasts | RSS