On this episode of Art of the Kickstart, we have the privilege of speaking with Dr. Bruce Roesner, President and Co-Founder of Green Life Tech. With an impressive background in entrepreneurship and patents, Dr. Roesner introduces his latest Kickstarter innovation, "Fresh Defend Home." This countertop unit utilizes groundbreaking technology to extend the shelf life of fresh produce by reducing oxygen levels inside the container. Dr. Roesner also shares the product's versatility in preserving wine with separate containers. Discover how his expertise in electronics and patent litigation led him to develop this game-changing solution and join us on this captivating journey. Tune in to learn more about "Fresh Defend Home" and Dr. Bruce Roesner's remarkable story.

Short on time? Here's what we talked about.
Discover the market need: With $240 billion in annual losses and 300,000,000 pounds of produce discarded daily, there is a pressing need to reduce these losses in the market.
The Fresh Defend system operation and how it removes oxygen to delay ripening, providing an environmentally safe and cost-effective solution.
How the technology offers individuals a practical way to extend the shelf life of their fresh produce at home.
Links
Sponsors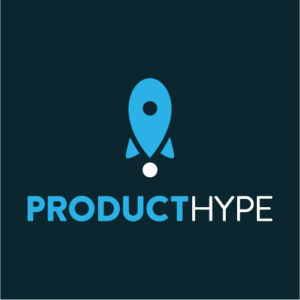 Art of the Kickstart is honored to be sponsored by ProductHype, the leading crowdfunding newsletter. Publishing weekly, ProductHype showcases five of the best, most innovative and exciting crowdfunding projects in an absurdly unique way. Their audience of more than 300,000 crowdfunding fans regularly back featured products and eagerly awaits the newsletter to learn about the new ideas that creators are bringing to market. Learn more about having your project featured in ProductHype, or join the HypeSquad today!
Transcript
View this episode's transcript
Roy Morejon:
Welcome, entrepreneurs and startups, to Art of the Kickstart, the show that every entrepreneur needs to listen to before you launch. I'm your host, Roy Morejon, President and Founder of Enventys Partners, the world's only turnkey product launch company. From product development and engineering to omnichannel marketing, we've helped our clients launch thousands of inventions, and earn more than $1 billion in sales over the past 20 years. Each week, I interview a startup success story, an inspirational entrepreneur or a business expert in order to help you take your launch to the next level. The show would not be possible without our main sponsor, ProductHype, the weekly newsletter that goes out and shows you the best inventions that just launched. Make sure to check out producthype.co and join the Hype Squad. Now, let's get on with the show.
Welcome to another edition of Art of the Kickstart. Today, we are talking with Dr. Bruce Roesner, President and Co-Founder of Green Life Tech, who has founded four companies, and is also the author of more than 40 patents. So excited about this conversation today 'cause it's really amazing. Dr. Bruce Roesner has an amazing background, he was awarded the San Diego Entrepreneur of the Year years ago. Having authored so many different patents, he's been an expert witness in patent litigation. Going back to all these other things that he's been doing, but what we're here to talk about today is his innovation that's active on Kickstarter today called, "Fresh Defend Home." So Dr. Bruce Roesner, thank you so much for joining us today on Art of the Kickstart.
Dr. Bruce Roesner:
Roy, thank you for having us. We really appreciate the opportunity and look forward to explaining to your audience a little bit about who we are and what we do.
Roy Morejon:
Absolutely. Yeah, let's dive in on that. If you would, give the audience the elevator pitch for the product.
Dr. Bruce Roesner:
Our product is called, "Fresh Defend Home," and as Roy pointed out, and it's a household unit intended to preserve your fresh produce. The item, the technology behind it, is the ability to remove oxygen inside the container. It's not a vacuum system, but we remove oxygen levels, going from 20% down to about 0.5%, which will extend the shelf life of your produce by up to five times. And it's a countertop unit, we think it looks pretty nice, a real accessory to your kitchen. You just simply open the front cover up, place your items inside, close it, it circulates the air, taking the oxygen out, and like I say, it extends the fresh produce life, shelf life, up to five X.
It also has the ability to operate with separate containers and wine, which is very useful because items you might want to place an refrigerator, and with your wine, if you're like me, and that's how I actually got started in this, was I was trying to preserve some of the wine that we seem to be throwing out in our household. So we have an adapter, you can connect it to your wine bottle, you run the system, snap connect and set your bottle aside, and it's good indefinitely.
Roy Morejon:
Amazing. I know the wine community out there is looking for products like this, as we've seen a few standalone devices that are more suction based, but I think the engineering and the technology that you've built into this is truly amazing. So how did this all get started? In terms of your extended history with patents and bringing companies to market and everything that there, how did that evolution happen for you to get to this point?
Dr. Bruce Roesner:
That's a good point. I'm not quite sure I know all your answers to that, but actually, my background's in electronics. I won't go into that, but I was in high-tech electronics for years. I was, as you'd mentioned, in patent litigation, involved in that as an expert witness. But about two and a half years ago, I don't know what triggered it one day, but I got tired of wine being thrown out. It just, like I said, there's got to be a better way. And so, I got on the internet, started doing searches, and investigating what causes the wine to go bad, what can be done to circumvent the problem.
And as I got into it, I came up with an idea, and then as I was investigating that further, I realized that wine was just a very small portion of the overall losses associated on homes and in restaurants and so on. It was produce, fresh produce, it was infinitely bigger, $240 billion a year in the US, and I realized the technology was applicable to that as well. So I sat down, did some thinking about this, built a bench top unit, and eventually, out of that, we filed patents, and I put a group team together on how we were going to make this a household product worldwide.
Roy Morejon:
That's amazing. So in terms of the innovation, talk a little bit about the process of getting to that point, in terms of your amazing career and the electrical component side with the research that likely you are pulling in all these different resources, what were some of those steps that you took, and maybe some of those learnings along the way that could have saved you some time?
Dr. Bruce Roesner:
I wish it had saved me some time. I think I'm pretty good at getting from point A to point Z, it's not always a straight line, but recognizing a problem first, and then second looking at what the solution is. It's not so much how, but why. Why, in getting to step Z, what needs to be done, what's the problem?
And if you look at my previous history as an example, I think one of the things I'm most proud of is I developed a high frequency RFID, which probably some of your audience is aware of and some others are not, but we developed a passive RFID system, the tags have no battery. We supply the energy and the communication as we transmit. And these re-distances, we're talking about 15 to 50 feet and so on. So there was a need for it, and with my background, and that at that time, [inaudible 00:05:55], I realized how I could accomplish it. And so, we implemented it. I raised a fair amount of money on my first company. The first round was $8 million, to give you an idea. We went through about 40 million trying to bring it to market, and we did. We brought it to market and so on. But that was kind of the thinking.
And it's the same thing here now looking at with the Fresh Defend Home, our technology overall. I looked at what the problem was, and I realized that oxygen's bad. Other than for breathing, for mammals, human beings and so on, oxygen's bad. It's what allows fruits and vegetables to ripen and over ripen. So I thought, "Well, if that's the problem, what do I have to do to get rid of the oxygen?" And so, I tried, I think, three or four different techniques trying to come up with something that we thought would be cost-effective, first of all, that would be robust and then work and so on, and we did. We came up, I think, with a very good solution to the problem, and we now have implemented that into our prototype and our technology that we're sharing with some of the outside companies and so on.
And the concept, when you think about it, and I tell people this throughout my career, that most of my inventions in my patents and so on are fairly simple-minded. Afterwards, you get done, you think about, "Well, that was fairly simple." And we've heard this in the last two years since we've been talking to people in the field and so on, they said, "Well, if it's so simple, why didn't somebody do this before?" And you're sitting there scratching your head, I don't know why they didn't.
But our technique, like I say, we've applied for patents so we can share this in the public domain, it's fairly simple. And I tell people, "You can take a tank of nitrogen or argon, inert gases, and flush containers that have fruits or vegetables inside, and if you flush all that air out of there, get the oxygen out of there and replace it with inert gases, the shelf life will be extended." Well, that's fairly costly when you think about how you do that, and it's not convenient.
So I came up with the idea that, instead of flushing that out with nitrogen or argon, I'd actually use a recirculating technique. So we circulate the air, take the oxygen out, and I don't have to be efficient to achieve an efficient goal, because again, it's a geometric progression. If you just remove 50% of the oxygen each time you cycle through, you can go through the math and you can find out, after about seven cycles, I'm down to about 0.5%, and that's if you're just doing 50% removal. So I don't have to be efficient in the actual cycle time and so on. But in the end result, it works out very well, and we've gone all the way down to 0.1% on our tests and so on in a bench.
So that's, again, if you think about it, it's fairly simple and straightforward. And we're not producing seven or 10 times the amount of nitrogen required to flush, we're only removing the oxygen out of that chamber for one time. It gets less and less each time, but that's all we're doing.
Roy Morejon:
Dr. Bruce Roesner:
So that's the key to our technology,
Roy Morejon:
Truly amazing. And I think some of the best inventions are the most simple. I continually get reminded of Josh Malone and Bunch O Balloons and how simple his invention was when we got a chance to work with him over 10 years ago. Why didn't I think of that moment? And it's just taking a look at these things and solving it with the simplest amount of tools and process. I think this is one of the very few Kickstarter products, or products that are out there, that pays for itself within the first month. I think the stats on your campaign are that we, as American households, typically throw out almost $2,000 worth of fresh produce or produce every year, and this product itself will save folks, especially during these inflationary prices that we have at grocery stores, this product's going to pay for itself, right?
Dr. Bruce Roesner:
That's key to all this. As an engineer, I always think pretty straight line, "What's the savings here cost in the end?" And it was very interesting as we got into this, because that's my view on it, thinking everybody else is, and that's a major point. And you're right, price of our produce has gone way up, so that $1,800, $2,000 figure is probably out of date right now.
But it also is very advantageous for the environment and for your health. We've seen figures go anywhere from $50 billion to $2 trillion a year on the amount of healthcare expenditures associated with poor diets. So having a good diet, fresh produce available, is monumental. Also in the environment, I didn't realize this until about six months ago, we were doing studies looking at the background, the US dumps 300 million pounds of spoiled produce every day into our landfills. It's five football stadiums every day. So it's not only a cost savings, it's an environmental issue, it's a health issue. And so, it really is major that if you can extend out the shelf life, and we're not going to solve those problems 100%, I don't want to lie to anybody, but we're going to help out. But if I told somebody that I was going to increase agricultural production by 5%, everybody would say, "Well, that's monumental." Worldwide, it's revolutionary. But the fact is, 35% of our produce goes to waste, so if I can just save 10% of that, I'm almost there right away.
Roy Morejon:
[Inaudible 00:11:15].
Dr. Bruce Roesner:
So it's a tremendous cost savings to the end user, is the bottom line. You're right.
Roy Morejon:
Yeah, absolutely. So it was amazing, we had your product in the booth at the Consumer Electronic Show this past year, which was absolutely amazing. I got a ton of awareness and press. Talk about some of those opportunities that have now opened up from being able to showcase the prototype at that amazing show.
Dr. Bruce Roesner:
Well, we were very fortunate. We had a lot of traffic, as you did, for our unit. And because the unit or the technology is applicable across the entire food chain, and actually well beyond, I can talk a little bit about that, medical, it's just amazing. Again, any hydrocarbon is susceptible to oxygen degeneration and so on. But we had people coming in, look at this, and the first thought was, "This is a vacuum system." We'd say, "No, it's not a vacuum system. Operates at atmospheric pressure, removes the oxygen, everything is fairly…" And that keeps our costs way down, by the way, operating at atmospheric pressures and so on.
But we were approached by major refrigerator OEMs wanting to place this inside the refrigerator, not our unit itself, but the technology, for the crispers, so that as you open your refrigerator, you open a crisper, close the drawer, the system runs, takes the oxygen out and it'll extend the shelf life. So we've been approached by four major refrigerator OEMs worldwide, so we're very excited about that. And we had other people approach us for using this in the food chain, anywhere from harvest through storage, transportation, and then storage again in the grocery stores, places like that, or restaurants. A major issue, it isn't just the home that's losing money, these other people…
And some of the numbers that have been shown to us, it's absolutely staggering. We had one chain, I won't tell you their names, but they approached us and the person told me that he had a… I think he could buy a new car every year with the savings of what they lose on their fresh produce, and it was one fast food place. So it's a fair amount of savings to be had there.
Roy Morejon:
I can only imagine. Well, listen, let's jump into the crowdfunding campaign. We've got a little more than two weeks left in the active campaign right now, likely when folks listen, over 170 backers, $57,000 raised so far. Talk a little bit about your first exposure to crowdfunding, and what led you to want to use crowdfunding to get this product out there and get some early adopter awareness for the campaign and some feedback from customers.
Dr. Bruce Roesner:
Well, as your audience can probably tell, I'm from the old school, so crowdfunding was fairly new to me. And when it was first, everybody said, "It's a great idea." I said, "It sounds like a great idea. What is it?" And so, we were very fortunate to be working with Enventys Partners to help us walk through this process. And everything about it, I think, is the right thing to do. Not only did we obviously pre-sale the product, everybody wants to pre-sell and get money and something like that, but it makes the people aware of our product and how it works. And this, in my mind, is probably the biggest obstacle for us as a company, is that showing what our technology can do and how it's applicable to the household and so on, so educating the end user is a major barrier, in my mind, and the crowdfunding is helping us do that. And obviously, with your expertise within Enventys Partners, because otherwise we'd be lost in the dark, to be quite honest.
So it's been an awakening for us, it's been very beneficial. We're learning a lot along the way, which is always good to know as well. So it's really helped us, I think, in educating the people out there and getting our product into the real world. And getting feedback on it, to be quite honest, that's another important aspect. I think everybody, including myself, always thinks that when you're developing a product, it's the absolute end of all, this is the best product ever built and this is what everybody wants. And somebody comes back and says, "You know what? You got to move this from the left to right, you got to move this up or down, or you got to do this," or whatever. And that feedback is very beneficial for us in the final design, what we're going to be producing.
Now, we firmly believe the end product is very close to what you see today and there'll be some hidden features in there and so on. And as an example, the one that, again, we really have to educate people on is we have an ozone generator in our system and it kills off the bacteria. It's the most deadly chemical you can think of for killing off bacteria, but it scares a lot of people. Everybody, we've heard for years, "Ozone, oh my God, you're opening up a hole in the atmosphere," and stuff like this. But the amount of ozone we use is quite small, number one, very small volumes. Secondly, but the ozone kills off bacteria better than your chlorine based chemicals and stuff like this, and it's completely environmentally friendly. The ozone deteriorates back into breathable oxygen, so it kills the bacteria, leaves no residue, goes back to breathable oxygen. Best of all worlds.
Roy Morejon:
Amazing. So in terms of all the learnings that you've now had over your career and thus bringing this product to market, what are some nuggets of wisdom that you can impart on the crowd out there in terms of maybe things that you've learned along the way that maybe weren't necessary learnings, if you will, to get the product out quicker?
Dr. Bruce Roesner:
Oh, boy. You learn from your failures, and I must be pretty smart by now, because you can go down so many paths. And I always tell people, I've been the CTO in fairly good-sized organizations and so on, I tell people, "If you're have no failures in what you're doing, you're doing about it all wrong, because you have to have some failures to reach out a little further than what you can accomplish." And that always, I think, is beneficial, because you're not reaching far enough, say, if you don't have some failures in there.
So I saw it in my previous companies when I did RFID, I did some things that, at the time, and people, there's a lot of naysayers in the world, and that's the other thing. Sometimes if you believe in something, ignore the naysayers and move forward until at least you believe that they're right or wrong, one or the other. And one just tidbit, real quick here, when I was doing the RFID and we were pursuing this for the tolling industry, I came up, and I've traveled around the world and I had actually spent some time in Taiwan, and I told people, I said, "We need to have a RFID tech that doesn't work just on the windshield, but it works on the headlight." They said, "You're crazy." I said, "We need it. It's an absolute necessity." We won our first major international contract because we had that capability, and I had people within our company and outside said, "That's a waste of time to develop that tag." We got a multi, multimillion dollar contract just because we have that tag, and nobody else was pursuing it.
And I see the same thing here. There's a lot of naysayers who'll say, "Well, this will never catch on, this doesn't work." If you believe that, you'll never get anything done. But you do have to have some failures along the way. Sometimes I'll try something, it just doesn't work out. But always set aside, I tell people, "Keep your powder dry. Keep a little bit of your funding back for development and so on." Something that you can try that might end up being a waste of time and money, but sometimes, they really pay off. And I think it's the same thing here we're looking at in this product and our technology. We did some things, we tried some things up front that didn't pan out, and put us on a path that where we hope we'll be very successful and reducing our costs of operation and so on, and making it more efficient.
Roy Morejon:
Dr. Bruce Roesner:
I would say that's key to all of this. Always try and push the envelope.
Roy Morejon:
Definitely. And great nugget of wisdom there too, Bruce, is just the fact that sometimes, many times, your friends and family aren't your customer, and they don't know the true means of what you're actually creating, because they don't necessarily see the big picture of what you're putting out there and what you're creating. So it's great to get that outside council and advice, and I think that's the beauty of crowdfunding as well, where you're getting insights from people that are passionate about this and really excited about the innovation that you're bringing to market. And again, I think everybody wants to save money, everybody wants fresh fruit and they want it to last longer, so I think you've created something that's truly innovative that the world can use.
Dr. Bruce Roesner:
We certainly hope so and we think so. And I know I'm biased, of course, but we have a very good team. And we were able to put the team together, some previous people I've worked with and so on, because they believe in the concept, it wasn't just me. And I think that's something you have to be very careful of as well. Make sure you get other people, kick the tires. And my teams, my people I've worked with in the past, I always want people that are challenging me. And as much as you don't like to hear it, that your baby's not the most beautiful one, you have to hear it sometimes and you have to make changes accordingly.
So I have a good team. I've got some advisors, I've got one in particular and he drives me crazy, or I've got actually a couple of them along this line. They're always challenging me and saying, "This doesn't seem quite right and you better check this out." And like I say, it forces me to go out there and to prove them right or wrong. So I think that's always good to have those peoples that are naysayers to help that are giving you valid feedback. You're always going to have people, and we see that in some of the comments we hear back. We had one came back, says, "This is the dumbest idea ever and this is not going to work." And so, you're always going to have those, you have to understand. But some that are really challenging and will force you to give you insight and so on-
Roy Morejon:
Dr. Bruce Roesner:
… are the ones that benefit.
Roy Morejon:
Got to have tough skin to bring a product to market, right?
Dr. Bruce Roesner:
Roy Morejon:
Absolutely. Well, Bruce, this is going to get us into our launch round where I'm going to rapid fire a handful of questions at you. You good to go?
Dr. Bruce Roesner:
As good as I'm ever going to be, I guess.
Roy Morejon:
Well, let's do it. So what inspired you to be an entrepreneur?
Dr. Bruce Roesner:
I think what inspired me to be an entrepreneur is I've always liked to build things, challenging and so on. And I realized I didn't fit into a big company, it was just too many challenges. And so, I really started going off, building. I first joined a company as an early entrepreneur, oh God, over 40 years ago, and then started my own companies after that. So it was the ability to move quickly, and recognizing and finding out the hard way that there are a lot more challenges out there than you might think. But that was really… I think the big thing is that I wanted, I felt I could move faster on my own than what I could do within a big company.
Roy Morejon:
Absolutely. So if you could meet with any entrepreneur throughout history, who would it be?
Dr. Bruce Roesner:
I think it's probably one that's in the headlines today, and that's Elon Musk. I just look at that guy and he's got insights. He's able to work with those insights and motivate people and get investors in and so on, so he's able to span the gamut in his capabilities. And I'll have to be honest with you, when he first started and so on, some of the things, I'm thinking, "Boy, this guy's going to be a major flop," and I was proven wrong. And I think he's just proven that he does have the capabilities, not just the fact he's extremely wealthy, obviously, but some of the insights he's done, and he'd run into obstacles and he seems to take them in his stride.
Roy Morejon:
Dr. Bruce Roesner:
So he'd probably be my number one, of the ones I know. There's some other very good people out there too, by the way, but he's the one that comes to mind right now.
Roy Morejon:
All right. So if you're sitting on the rocket with him, what's the first question you ask him?
Dr. Bruce Roesner:
Why did you do this and how do you live with it day in and day out? From the pressures and so on. I don't have nearly the pressures like, say, sitting on that rocket that might not get off the ground, but I have daily challenges, things that are bothering me that I have to take care of, it's just a million and one things, and how to handle those emotionally without getting frustrated and so on. And he seems to do a pretty good job of that, at least doesn't show it in the public domain now. I don't meet with him every day and see him in his private life, but he seems to be able to handle it and correct for it and come out successful.
Roy Morejon:
Yep. What's a book you might recommend to our listeners?
Dr. Bruce Roesner:
Well, this is going to be a strange one because I'm sure most people would tell you something about being an entrepreneur or whatever, but my favorite book, and I read it about every two or three years, is Moby Dick. And if you haven't read Moby Dick, I suggest take the time and do so. It's a little outdated now, but it's considered one of the best novels in English language. And it's not easy reading, but I think it has so many underlying themes and concepts associated with it in life in general. And when you go in there, I think you can identify with certain people in there and things. So I have told my sons, especially as they've gotten older, is that I can definitely relate to one character in there, and I asked them who they think that would be. So far, they haven't given me an answer.
Roy Morejon:
Okay. Wow. Homework for them, right?
Dr. Bruce Roesner:
Roy Morejon:
What three traits or skills do you think every entrepreneur needs to be successful?
Dr. Bruce Roesner:
Well, I tell people my top 10. Ethics, ethics, ethics, ethics. I really firmly believe that, and I think everything will flow from that. But if you were looking for three identifiable ones, I think ethics is number one, I think persistence is number two. There's a famous quote from Calvin Coolidge and it's called, people should look it up, it's called, "Persistence." It's a couple of paragraphs on the subject and so on, so I think that. And probably the third one, you have to be tough skinned. Don't take things personally, but I think, like I say, you should be ethical.
Don't ever get into a deal working with people that you know that they're not ethical. I learned this the hard way about 35 years ago when we were doing a bio of the company. We knew the guy was unethical, we went ahead and did it anyway thinking we're going to put… Because he was going to be a very small holder in this. Never crawl in bed with a dog because you're going to get fleas. So number one, ethics. Always, number one. And then the persistence, if you think that you're going to be an entrepreneur and it's an 8:00 to 5:00 job, 40 hours a week, don't do it. Don't waste your time.
Roy Morejon:
Dr. Bruce Roesner:
Stay out of it. It never stops it, it just doesn't happen. And like I say, the other one's have a tough skin, because there's so many naysayers out there, you can't let them drag you down. If you believe in something… And that doesn't mean that every entrepreneur is going to be successful. And it doesn't mean I was successful in everything, by the way, but at least have the thick skin and recognize that, "Okay, if somebody's telling me something negative, can I learn from that?" Number one. And, "How do I adapt for that?" If it's a valid point, take it in stride and use it to your advantage. Find a way to use it to your advantage. So I would say those are my top three.
Roy Morejon:
So in terms of using things, what's one invention that's made your life a little bit easier?
Dr. Bruce Roesner:
Well, there's no doubt about that, that's my present invention we're working on, the technology for extending shelf life with produce and so on. I think this is going to make life much better for a lot of people, and not just the home unit. That's obviously our first entrance into the marketplace, but throughout our daily life, not only in the home, but in the manufacturing of product, shipping, storage, and not just food. We're looking at this for flowers, for medicine. We've had some preliminary discussions in the medical field, which I've had some insight to many years ago when we did RFID, so it's funny circling back there. I love the medical field because it has such a high barrier of entry, but the payoffs once you're in there, and the benefits, are monumental, in many cases. So that's an area I'm very interested in as well, getting into, not in short term, but longer term and so on.
And in answer to your question, yeah, there's no doubt about the benefits that this technology can have to individuals, companies and so on, worldwide, long term. It's just mind-boggling when you start thinking about all the possibilities.
Roy Morejon:
Dr. Bruce Roesner:
And when I got into RFID, I thought that was big.
Roy Morejon:
Dr. Bruce Roesner:
And when I compare RFID, and that RFID I developed went from zero, today, last numbers I saw, there's about 20 billion tags a year being sold in that area and so on, and I think this will dwarf the RFID world by far.
Roy Morejon:
Incredible. Well, speaking of the future, and given that you got an active Kickstarter campaign right now going on, I'd love to hear your take on what the future of crowdfunding looks like.
Dr. Bruce Roesner:
Well, it's obviously something that's gone from zero, just like the RFID world, to a gigantic area and so on. And I think there's a real benefit to crowdfunding, both as equity and the pre-sale of product and so on, that it lets people get in on the ground floor, which they couldn't do many, many years ago. So I think it's very beneficial, especially with our social environment today, the ability of it. So the crowdfunding, the Kickstarter, for us has been very beneficial, educating people about our technology, our product, and so on. And hopefully, people will go out there and get on Kickstarter and look up Green Life Tech and learn more about it and hopefully buy pre-purchase one of our products and so on.
But we think that this is obviously the way of the future, and I think getting into it, don't be naive about it either, thinking it's simple, it's not. So working, again, with Enventys Partners, it's allowed us to come up to speed fairly quickly. And I don't know if I'm up to speed even yet, but I've learned a whole heck of a lot. And I think that it can be very beneficial for the entrepreneurs out there that are looking at how to get their product in the marketplace, and learn from it. Like I say, it has many advantages.
Roy Morejon:
Absolutely. Well, Dr. Bruce Roesner, I thank you so much for joining us today on Art of the Kickstart. Everybody make sure to go check out the campaign over on Kickstarter, search for, "Fresh Defend Home." Got to give a big shout-out to our crowdfunding podcast sponsor over at ProductHype, the top newsletter for new products that just dropped. Again, Dr. Bruce Roesner, thank you so much for joining us today on Art of the Kickstart.
Dr. Bruce Roesner:
Thank you, Roy. I really appreciate the time.
Roy Morejon:
Thank you for tuning into another amazing episode of Art of the Kickstart, the show about building a better business life and world with crowdfunding. If you've enjoyed today's episode as much as I did, make sure to show us some love by rating us and reviewing us on your favorite listening station, whatever that may be. Your review really helps other founders and startups find us so they can improve their craft and achieve greater success like you. And of course, be sure to visit artofthekickstart.com for all the previous episodes. And if you need any help, make sure to send me an email at info@artofthekickstart.com. I'd be glad to help you out. Thanks again for tuning in, I'll see you next week.
Podcast: Play in new window | Download
Subscribe: Apple Podcasts | RSS