On this episode of The Art of the Kickstart podcast, we talk to Corey Cooper, the visionary founder of CARVE1. Listeners are in for an exciting episode as they discover how CARVE1 Sportsball is poised to redefine the future of fitness. Listeners gain insights into Cooper's entrepreneurial journey, from the initial idea behind CARVE1 to the development and launch of the Sportsball. He shares the challenges he faced along the way and the lessons he learned as an entrepreneur in the fitness industry.

Short on time? Here's what we talked about.
Carve1's origin story.
Corey's top three skills that every entrepreneur needs to be successful.
What the future of crowdfunding looks like.
Links
Sponsors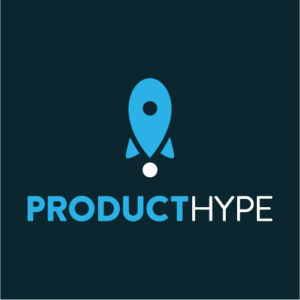 Art of the Kickstart is honored to be sponsored by ProductHype, the leading crowdfunding newsletter. Publishing weekly, ProductHype showcases five of the best, most innovative and exciting crowdfunding projects in an absurdly unique way. Their audience of more than 300,000 crowdfunding fans regularly back featured products and eagerly awaits the newsletter to learn about the new ideas that creators are bringing to market. Learn more about having your project featured in ProductHype, or join the HypeSquad today!
Transcript
View this episode's transcript
Roy Morejon:
Welcome entrepreneurs and startups to Art of the Kickstart, the show that every entrepreneur needs to listen to before you launch. I'm your host, Roy Morejon, president and founder of Enventys Partners, the world's only turnkey product launch company. From product development and engineering to omnichannel marketing, we've helped our clients launch thousands of inventions and earn more than 1 billion in sales over the past 20 years.
Each week I interview a startup success story, an inspirational entrepreneur or a business expert in order to help you take your launch to the next level. The show would not be possible without our main sponsor ProductHype, the weekly newsletter that goes out and shows you the best inventions that just launched. Make sure to check out producthype.co and join the Hype squad. Now let's get on with the show. Welcome to another edition of Art of the Kickstart. Today I am super excited because I am speaking with Mr. Corey Cooper, the founder and CEO of Carve1. Campaign just went live, so really excited to gauge and see where the campaign is. But Mr. Cooper, thank you so much for joining us today on Art of the Kickstart.
Corey Cooper:
Well, thank you for having me.
Roy Morejon:
If you would, let's just dive in on the product and then we've got a whole backstory I'm really excited to dive into. If you would for our audience, talk a little bit about Carve1 and how it all got to this point.
Corey Cooper:
Okay. First I want to start off where the name comes from because I think the name is important. A lot of people company have this name and that name. Then you want to know as a potential customer or customers, what's the meaning behind the name. First of all, I must have worked with several different names. I went to the encyclopedia, the dictionary, find a name, but then it came to me. I said, "What is the product able to do?" The name Carve come from the product is able to carve and scope your body, like an ice sculptor. You've seen the ice sculpture where they have a body build or a muscle man. A carve like you carving, or sculpting your body. Then I'm going to come back to the one, but sports came in because the product was initially designed for athletes and athletes play sports.
You have carve and sports and then the one comes in where, what do all athletes strive to become? Number one, hence the name Carve1 Sports. Now as far as I came up with the sports ball, I was at the military, I was in the gym one day, we was doing morning PT and I just started looking at the gym equipment and I noticed how they had several different medicine balls and at that point in time, it was several years ago, it may have been 2016, something like that. Medicine ball was very popular and I noticed how various people used it in the medicine ball. But then I also noticed how the medicine ball sizes were all different but the sizes were different. But they wasn't that different from each other. Meaning the six pound medicine ball was very similar to the eight, only two pounds different.
I just thought to myself, "I wonder if there was a way that you can make one medicine ball and be able to adjust the weight so that way you can eliminate the amount of money that's being spent as well as the space that the medicine ball rack was taking up." I'm not an artist so I got a bottle top, started making circles and just come up with an idea so I can visualize the image. I had several different. I started asking friends and family, colleagues what they think about it. And then I got so many great ideas in which people say, "Well what about this? What about adding this and adding that?"
Wow, this is getting really good. Then just from talking from so many different people, I took their ideas and developed what you now see sports ball. Make long story short, it was a combination of the idea came from me, but it was a combination of just asking other people what did they think or I would just draw pictures and I was like, "What did this look like to you?" And based upon what they would say would look like to them would give me even additional ideas of how to… It looks like this, it looks like that. It looks like so-and-so I would take all that in and help develop the sports ball as you see it today.
Roy Morejon:
So this has been a process almost a decade now in terms of bringing this innovation from seeing a problem, asking friends and family or folks that work out in the gym getting advice, iterating and then now with a fully functional product ready to go and hit the shelves.
Corey Cooper:
Yes, it's been a long time coming but it was a lot of steps in between like getting the product patent, find out what I need to do to get it patented. Being in the military, we write a lot. We write a lot of orders. I said, "Okay, I think I can write a patent on my own." I looked at one of the patents, I said, "Okay, I got this, I can do this." So I started writing, I submitted the money and sent it to the US patent trade office. I got it back and it was like, "No, this is not right." Then they had a name on the bottom who the patent examiner, attorney was. I called him, I want to know, "Hey, what's wrong? What did I do wrong?" And one of his first question, he asked me, "Are you a patent attorney?"
I said, "No." He said, "I could tell." I said, "How?" He said, "Just based upon how you wrote your document." Well, in the military we write very detail and specific because we want to know at this time you need to be doing this, at this time this needs to take place. I wrote it just like that and that's when he told me, "No, you do not want to do that. You want to do it differently."
Because say for instance, if you say let's say a chair, a four-legged chair, then you give someone the opportunity with the more detail you are, you give some more opportunity to say, "Okay, he said a four leg chair, something that people can sit in. I'm going to do a three-legged chair." So I was like, "Whoa, that makes sense." He gave me a list of patent attorneys to work with. I call one, he was very, very polite, told me to come by his office, he'll work with me. And that's he went over the… He said same thing that the examiner did and went over the details. He was like, "okay, we don't want to be too detailed. We want to be very general. Let's say this has said that, that way if someone do try to copy or rewrite yours, you can say they infringed on your idea because you said it so general."
Roy Morejon:
Would you recommend that process that entrepreneurs go through? Because it comes up a lot in conversations and we get a lot of feedback on the show about do I file a patent? Should I file a patent? What other countries should I file my patent in if I go forward with it? Do you think that was a worthwhile experience for you to first try on your own, or do you think that something like filing a patent should be left up to the professionals that do that daily?
Corey Cooper:
Well, I would say when you do anything on your own, there's a learning experience that you get from doing it and you can't take away from that. I learned so much from doing it on my own that I'm able to… Someone comes up to me and I have quite a few people come up to me and say, "How'd you get it started?" And I told them how I did it, so I know a lot of shortcuts now even before you take it to the patent attorney. There's certain things that you want to do already before you take it to the attorney. It eliminates your costs a little bit. For instance, if you come to a patent attorney with a general idea that means more work they're going to have to do. The more work they're going to do, then that means the more expensive it's going to be for you.
But there's certain things that you can do to pursue of getting your idea patent before you even take it to attorney. That'll not only eliminate your costs and save you some time because you want to do research on your own. You don't want to have an idea, you fall in love with your idea, then the next thing you realize that you take it to attorney and let's say I think you give him $5,000 just to do the research and it comes up, bam, your idea was already out there considered by several different people from all over the world. By doing that initial research yourself, at least you give yourself a fighting chance where I've done some research and I haven't seen nothing like this.
Roy Morejon:
Amazing. Well, talking about getting our hands dirty, I think most entrepreneurs are the ones that really are diving in. They're the ones doing it, building all the things, trying to put on every single hat that's out there. I want to dive back though into your history Corey, and how you got to this point and maybe any of the learnings that you've had from your military career. And thank you again for your service to what's bled into the entrepreneurship side as well. Any learnings from there that you've taken?
Corey Cooper:
Before I joined the military, my dream job was to become a stockbroker. I was in the military, I started off in the military, then I got out and had a break in service because I wanted to do my dream job. I ended up doing my dream job. I was a stockbroker for Morgan Stanley, so that taught me how to see ideas and opportunities that exist in the market. From that, I look at that being a pivot point as well as being in the military. Combining all that, combining those two together shaped me to be able to… Okay, I'm at a point where, what do I do now? Okay, I've been it before. Let's just push, okay, here's another obstacle. How do I get past this obstacle? Okay, maybe I need to take a pause and think about it. Okay, but what are my threats, my opportunities?
What's my SWOT? My threat, my weakness, my opportunities and so forth. And that along with the stockbroker, being able to analyze it, what is out there, knowing where to go to research, find out what other companies are currently doing, what you're doing and then looking at what are their weaknesses, what are their strengths, what are their weaknesses, what can you add with this idea that they haven't considered or being able to come into that particular industry and change it where you can add something different that maybe they haven't thought of or something different. It's so unique I could basically reshape that industry.
Roy Morejon:
Let's talk a little bit about the process that you've gone through in designing, engineering, manufacturing and building this product. I know you've got one handy, so I'd love to really not only see the product but talk through with the audience that process and maybe some of the things that could save the next entrepreneur time, money, energy, effort, heartbreak, all of those things in terms of bringing a smart product like this to market.
Corey Cooper:
First, when you ask that question, first thing come to me is you can't do it by yourself. You can't fund it by yourself and you can't possibly do all the work by yourself. Although you may have to start off doing that, but the thing is to find someone who can see your vision, see what you want to do and basically share your vision and the passion that you have. That's very important. And you really need your family involved because when you're trying to do something unique and so different that you're going to need that support. Now as far as the process of getting where I am now, it was very challenging because I'm still active duty so I still have a job to do and still that job is the primary support for my family financially.
But after I got the product patent, the next thing was finding someone who can take my idea and the words and make a design for it. That was the next step. And there's several companies out there that can do it. But I wanted to find someone, first of all, I felt comfortable with that I can reach out and touch them. There's several places that you can go overseas, but there may be a language barrier, language and a time barrier, when you're up, they're sleeping and vice versa and that's time. And maybe the language barrier, they don't understand you quite clearly as you don't understand them. I went from that to trying to do it, once again, trying to do it on my own. I started doing more research and then I came up with Enventys and I said, "Okay, let me do some research on your company."
You're located in North Carolina. My family's in North Carolina. I went home and I talked to one of the officials there at Enventys. I was like, "I want to check your facilities because I want to make sure." If I'm handing my baby off, I want to make sure, it's in good hands. When a parent takes their child to the daycare, you want to make sure they got certificates on the wall. Look at the other kids and make sure the other kids are being taken care of before you drop your child off. When I went to the office, I saw the facilities, how you designed it. I saw location. I saw this is not something that someone is doing in their garage. That it was the setup and structure was conducive to what I was looking for to.
And then I shared my ideas with the team and someone with your team, with the engineers and the graphic and the designers. What I saw in them is what you want to have from a team, someone who sees your passion. Someone that said, "Okay, I got your idea." And then one of the questions that they asked me, this was asked at the initial visit, "Are you willing to set recommendation?" I said, "Yeah, I'm set recommendation." And I'm not an engineer, my background's finance, I'm very innovative and creative. They took my idea, drew a sketch and sent it to me. And I was like… Once again seeking opinion of others brought not only my idea but seeking opinion of others, shaped it. And I saw where certain things that I had, they made tweaks to it and it came out excellent.
And then once I was able to get that done, then we had a prototype design. And I'll never forget the first day I walked into the office because initially I don't have the initial design that I worked on with someone else because I did it the cheap, inexpensive way and it was a big ball. But I was proud and in love with that big ball because I was like, "Wow-"
Roy Morejon:
That was your baby, right?
Corey Cooper:
Yeah. Look at this. But they took that big ball and made it smaller, made it smarter. Now when I walked into the office, I don't know what to expect. I saw pictures of it, but still not knowing what to expect because I can't touch it, feel it or anything. I see it. When I went in the office and I saw it on the table, it was truly, truly amazing.
And from that point I was like, "Okay." I was on cloud nine. When I left there I was like, "Where can I go right now and show somebody my idea?" I think my family lived 30 minutes south of Raleigh, around Raleigh area. I left Charlotte, I was like, "Where's the nearest gym? I'm taking this to a gym right now so I can show them what I got." But I had to be back in a certain time, so I went back and eventually, trust me, I went all over. I went to gyms, I talk to anybody and everybody who's willing to listen. And this is where the stockbroker came in. As a stockbroker, we make a hundred dollars a day. He going to be told no all day long. Nope, you're trying to steal some money like Bernie Madoff, da, da, da, da, all kinds of things. But then I got rejected so much that I don't even feel it now. I have the personality where I can walk up to a stranger and present my idea where it's very respectful but you'll see the passion and I'm not a threat as well.
Roy Morejon:
Hundred percent. And I love the passion, Corey. I think so many entrepreneurs that we get a chance to work with feel that. And it's amazing obviously the feedback for the team, both the engineering, marketing, all the things like that, to be able to take your idea, take your vision, move it all the way through to a totally new opportunity to look at it through a different lens because our team gets the opportunity to work with new materials. We see the latest and greatest in trends in terms of how to make this product better, faster, stronger, cheaper, and be able to deliver on your vision, what you had advised us in terms of here's where it is and then taking you to that next level with the team.
It's amazing that we've been able to partner together and bring this thing to market. In terms of bringing this to market, let's talk a little bit about the crowdfunding side and kind of your journey there because I know right now it's active on Kickstarter, the thing just launched. For everybody that's listening, make sure to go and check it out on Kickstarter right now, Carve1. But talk a little bit Corey about that journey and what led you to crowdfunding to begin with and now to the point that it's at right now.
Corey Cooper:
Once again, even the crowdfunding, I try to do that on my own because as a entrepreneur, your resources are limited, your ideas are big, but your resources are limited. I try to do it on my own and there's just so much to do that not doing this before makes it very challenging. I try to do it on my own. And listen, long story short, it was very unsuccessful because I don't know coding and stuff like that. I reached back out to Enventys and they had a marketing team. I took a break and then my goal was raising some capital. I was able to raise some capital. I saw a previous Kickstarter campaign when Enventys was spearheaded or was a part of collaborate with the other organization.
They gave me the proposal, it was very professional. I understood that the roadmap where it was going. And that's with the military background. I need to know where we are going. If you can lay it out for me, where we going and I can visualize it. This is where we are now and this is where we going to go, then I'm all for it because then I can have check mark. We here, here next and then final. This is the final destination. It's been exciting, challenging, scary at the same time. The challenge come in because I'm learning some new things that I never learned before. The excitement comes in because you actually see maybe 5, 10, 5, 7 years ago your vision where you are currently living today, so that was powerful.
Now the scary part is you want to know the crowdfunding campaign cannot say everything about your product. What I'm hoping that when people actually see the product, they see not only what it's able to offer today, they see what is offered, what the potential is in the future. That's what you want. That's what I want to come off with. And once again, it's where you are. Because most people, when you buy a shirt or any grocery store, buy a shirt, pair of pants, you see the shirt, okay, it's a shirt, pants, I put it on, I wear it. That's what it's going to do. But with the sports ball, it's more like I want people to say, "Okay, I see what I can do with it now." But we want to paint the picture where this is what you can do now, but in the future, in the very near future, you are going to take the same product and be able to do so much more.
And what I like to tell people is that if you go to the Kickstarter, just search on Carve1 Sports, we have videos, we have how the production came, how the design of the product came about. But what I want people to really see is the potential, when I say potential meaning that most when you go to Dick's Sporting Goods or you go online and order fitness equipment, when you buy it, that's what you're going to get. It's vanilla, it's like opening up a can of beans. You see beans on the outside or open up the can. I'm going to get beans when I pour it out. But that's not the sports ball, it's not canned, it's not vanilla. It's like opening up a package and you see what's in the package, but then you are able to add more to it.
Not only now, but you are able to add much more in the future. That's the exciting, that's the challenge, that's the scary part about it. I want people to be able to see what it actually can do and not look at it as if is this based upon what you experienced in the past? Because it's nothing like what you experienced in the past. I know people say, "Well I heard that before," but trust me, it is nothing like you experienced in the past. But what we did after eight years of researching, eight years of studying other products, what we did, we designed the sports ball in a way that not only do we have standard and never seen before proprietary attachment, but we designed for future use. And that's a big, big, big capability gap that we are exploring.
For instance, and I don't say this a lot, but I'm going to say this to your audience, this is like a gold nugget, but I'm going to say it to your audience. And that is, as I told you earlier, the way the patent is written very general. Let's say for instance someone out there comes up with some very unique idea for a fitness equipment, very unique. All the Carve1 Sports team has to do is to create an attachment that can duplicate what your product is doing. And now not only we are duplicating that product, but we added another element to it. It's an additional attachment. And we also made it weight adjustable and now you adding weights to it. That's very unique. Extremely unique. The product has a life of its own. It's not canned. It's not vanilla, it's not opening up a can of beans.
Roy Morejon:
I love it. And I truly hope that with the audience and all the backers that are supporting this, that they feel your passion, but they also then can see their potential with this product in terms of that transition of this is where I want to be from a fitness goal, health goal, whatever it may be. This thing, this product can evolve with them and that there's so many different more use cases for it. Amazing. Corey, this is going to get us into our launch round where I'm going to rapid fire a handful of questions at you. I know you're good to go. So you ready to do this?
Corey Cooper:
Yes, let's do it. Let's go.
Roy Morejon:
All right. What inspired you to become an entrepreneur?
Corey Cooper:
Wow, that's a great question. It's also a funny question. I would say in being in the military, I have probably several different supervisors that being respectful, you respond to them and you do the best that you can. But there's something always in me that say, "Man, you know what? After someone is able to reach their goals, then you want to think about your goals." I remember when I used to work at IBM and the supervisors went one time to a conference and they brought some books back for us. I looked at one of the books and one of the authors was Dan Tracy but I was probably in my early twenties and one of the things he said is, "Those that do not have goals are destined to work for those that do." And I don't mind helping someone else reach their goals. But I don't want my destiny, my full destiny on earth, my whole being is to help someone reach their goals and neglect my own. That was a truly motivation for me.
Roy Morejon:
Amazing. One book from IBM back in the day. That's great. Well, let's say if you could meet with any entrepreneur throughout history, who would you want to have a gym session with?
Corey Cooper:
One entrepreneur? Well, I'm going to say two of them come to my mind. First of all, the first one is… And his name is ironically very similar to Carve1 Sports. Very ironically. And that is George Washington Carver. Reason why of the way he was able to invent, come up with so many different ideas from taking… A lot of products that we use today are based upon his ideas, what he did several years ago. I would love to be able to soft talk with him, pick his brain, understand how he is thinking.
And then I would say from the passion, the energy, the being to see opportunities before they exist. This person, I would say he's an entrepreneur and I would say that is Deion Sanders. I say Deion Sanders because his passion, how he comes across, the things that he was able to do during his professional career as a coach. And now even… I mean as a professional career, as a businessman, now as a coach. Not everything you agree with everybody on a hundred percent, but I tend to look at the positive parts of that person and if I can just go and get that part of them, then I'll become a better person.
Roy Morejon:
Well, that's a first mention on the show of Neon Deion. What would be your first question for him then?
Corey Cooper:
My first question for him is being sports related, Carve1 Sports and he's in sports. How do you see the future of sports? What do you think the direction of future of sports as far as with the NIL deal, training is concerned, what athletes needing, what athletes are lacking? Those questions in particular. Probably several others, but those questions in particular, and once again, all my questions and even I do this today too, when I ask people questions, I have a reason for asking those questions. And the reason is typically how can I make my product better?
Roy Morejon:
Corey Cooper:
What opportunities that you may not know that I'm looking for, but you may hint that leads me on a rabbit trail to another opportunity, another attachment, doing something else with the sports ball. I like to pick his brain and find what do you see the future of sports, the future of fitness and being able to be to go in the future, pull an idea from the future and bring that back to the present.
Roy Morejon:
Yeah. Well, speaking of the future, what do you think are the top three skills that every entrepreneur needs to be successful?
Corey Cooper:
First, you got to love what you do. You have to love what you do and you got to have that passion. And the second one got to be thick-skinned because a lot of people are not going to see your idea. And this is what I tell myself, I don't know where Apple stands today, but they're not today. But Apple used to be… Let's say Tesla. Tesla right now or was one of… Their value as far as their cost of their company was the highest. But you got some people that don't like Tesla, here you are or Apple. You consider probably one of the world's best phone, but you got some people that don't like your product that rather have this over yours and will slam your product.
And I say to myself, "That's okay," because you can't make one product that's going to satisfy everyone. Get that out your head, you're not going to be able to. To this day, I've heard people tell me, "Well I like your logo but I don't understand your concept." And I was like, "Well it does this, it does that. It does this." Yeah. I just don't get it. And it's not for them to get.
And it's not for them to get. It's for you to get. And another thing is another add on to that, don't waste your time. If you speak to someone for a minute and this is the stockbroker. If I call somebody and I'm talking to them on the phone and I get the idea right then and there, you are not interested. Get off the phone respectfully and make the next call. If they're giving you the hint that I'm not interested, I don't see it, that's okay, go to the next person. As opposed to spending valuable minutes trying to convince somebody to see what you see when you could have talked to three or four more different people and one of the four could have saw your vision, which connected you to maybe that's Deion Sanders's cousin or somebody.
Roy Morejon:
Opening doors, right? Speaking of the future, Corey, last question and really interested to hear your take on what does the future of crowdfunding look like?
Corey Cooper:
The future of crowdfunding looks like. Wow. You asked me to give one of my gold nuggets. Because I'm always thinking of ideas and I can't turn the process of thinking ideas off now. I can't turn it off. Before I get it, I'm going to tell a quick story. Quick story is now I see so many. Initially, I didn't see a lot of ideas, so I prayed. What am I supposed to do with these ideas? Now I see him coming in so quickly. And for instance, what you see with Carve1 Sports, when you go to the Kickstarter campaign page that is eight years old, but our ideas haven't stopped eight years ago. For instance, let's say you take apparel. It's funny, one day I was walking down the street and I saw somebody with let's say a design here on the shirt. I was like, "Wow, that's a funny place to have a design on the shirt. But it looks good. I like it, I like it. That's a nice design. I like how that looks." But as I got closer to the person, it ended up being a ketchup stain.
But it triggered an idea. I was like, "I got that." Another one, take this, future of crowdfunding. I think the future of crowdfunding… I'm giving out a good idea, man. I'm going to give it. I think the future of crowdfunding is going to be at the ground level. When I say ground level, meaning let's say you blend… What's the show called?
Roy Morejon:
Corey Cooper:
You blend Shark Tank crowdfunding and maybe minor investors where you don't have to be… What's the word? That you don't have unaccredited investors. You take Shark Tank, you take Kickstarter, you take unaccredited investors and combine them in one. Man, I can't believe I just gave it away.
Roy Morejon:
I love it. Corey, this has been amazing. Thank you for all of your nuggets of wisdom. This is your opportunity to give our audience your pitch, tell people what you're all about, where they should go and why they should check out Carve1 Sports.
Corey Cooper:
Okay, once again, here's the product. You see the logo on the front, we have the center, we have the weight. 10. This is 10 pounds here. Also, the sides. We have the weight indicator. You have five. And what makes the sports ball unique is not only you take it apart as far as for more possibilities, but our throughput attachment slot, that's unique. No other fitness brand or company or equipment can say that. Now, to take it apart is simple. This lever here and on the site, if you go to my, the website, carveonesports.com, what I'm doing, you can see it and repeat it over and over and over, but it's simple. I can do it with my eyes closed. Here just pressing this lever. That's it. And I do the same for the other side. Press the lever at the top, twist and turn.
That's it. One thing about it is there's no electronic gadgets in it. And I'm going to say some names like Peloton and a lot of the companies, if that gadget, that electronic system breaks down, then what you have is a closed hanger. But we have no electronic components at this point. Future feature, no electronic components at this point. It's a very simple idea, very simple, but the uses are endless. I don't know if I answered your question. Sometimes I can start rambling at ideas and it just keeps going. But we have the website. If you look, go to our website, carveonesports.com, carve and sculpt your body. Number one, what all athletes try to become. You'll see more of what I just did in other pictures. We believe that the future of fitness starts with Carve1 Sports. Like in Star Wars, the sports ball is the final frontier in all athletic equipment and training.
Roy Morejon:
Amazing. Well, I can't wait to get it out there. Audience, definitely go check it out. Thanks again for tuning in. Make sure to visit our website artofthekickstart.com for any notes, the transcript, links to the campaign, everything else we talked about today. And of course, big shout out to our crowdfunding podcast sponsor over at ProductHype the top newsletter for new products that just launched. Mr. Cooper, Corey, thank you so much for your service and thank you so much for joining us again on Art of the Kickstart.
Corey Cooper:
Roy Morejon:
Thank you for tuning into another amazing episode of Art of the Kickstart, the show about building a better business, life and world with crowdfunding. If you've enjoyed today's episode as much as I did, make sure to show us some love by rating us and reviewing us on your favorite listening station, whatever that may be. Your review really helps other founders and startups find us so they can improve their craft and achieve greater success like you. And of course, be sure to visit artofthekickstart.com for all the previous episodes. And if you need any help, make sure to send me an email at info@artofthekickstart.com. I'd be glad to help you out. Thanks again for tuning in. I'll see you next week.
Podcast: Play in new window | Download
Subscribe: Apple Podcasts | RSS