Welcome to another edition of Art of the Kickstart! Today, we have a special episode featuring the co-founders of Estate 98, Andres and Jose Larine, sixth-generation coffee entrepreneurs from El Salvador. They recently launched their first product on Kickstarter—a specialty ultra-concentrated coffee that is impressing coffee enthusiasts worldwide. Join us as we explore their journey from discovering their ancestors' old-world coffee concentrate, "Esencia de cafe," to the creation of Estate 98 and their commitment to delivering an exceptional coffee experience to consumers.

Short on time? Here's what we talked about.
Estate 98 was born from the entrepreneurial spirit of Andres and Jose Larine, sixth-generation coffee entrepreneurs from El Salvador.
Inspired by their ancestors' use of "Esencia de cafe," an old-world coffee concentrate, they embarked on a mission to bring their own specialty ultra-concentrated coffee to the market.
The Larine brothers combined their skill sets, Andres in marketing and sales, and Jose in operations, to create a brand that pays homage to their family's rich coffee heritage.
Links
Sponsors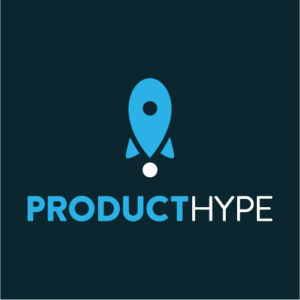 Art of the Kickstart is honored to be sponsored by ProductHype, the leading crowdfunding newsletter. Publishing weekly, ProductHype showcases five of the best, most innovative and exciting crowdfunding projects in an absurdly unique way. Their audience of more than 300,000 crowdfunding fans regularly back featured products and eagerly awaits the newsletter to learn about the new ideas that creators are bringing to market. Learn more about having your project featured in ProductHype, or join the HypeSquad today!
Transcript
View this episode's transcript
Roy:
Welcome, entrepreneurs and startups to Art of the Kickstart, the show that every entrepreneur needs to listen to before you launch. I'm your host, Roy Morejon, president and founder of Enventys Partners, the world's only turnkey product launch company. From product development and engineering to omnichannel marketing, we've helped our clients launch thousands of interventions and earn more than $1 billion in sales over the past 20 years. Each week I interview a startup success story, an inspirational entrepreneur or a business expert in order to help you take your launch to the next level. This show would not be possible without our main sponsor ProductHype, the weekly newsletter that goes out and shows you the best inventions that just launched. Make sure to check out product hype.co and join the Hype Squad. Now let's get on with the show.
Welcome to another edition of Art of the Kickstart. Today I am super excited because I am speaking with the co-founders of Estate 98, Andres and Jose Larine. These guys are brothers, if you couldn't tell already, but they are also sixth generation coffee entrepreneurs from El Salvador. They have co-founded Estate 98, which is a coffee company that just launched its first product on Kickstarter. It is a specialty, ultra concentrated coffee. So Jose, Andres, thank you so much for joining us today on Art of the Kickstart.
Andres:
Thanks, Roy. Appreciate you having us.
Jose:
Yeah, we're super excited to be here.
Roy:
Yeah, I am stoked to have you guys. I'm jacked up on coffee, Estate 98 coffee, so super excited to share this with the audience. But before I dive in and get all jittery, let's talk about the story and how you guys have gotten to this point and what Estate 98 is and stands for.
Andres:
Sure. Great. Yeah, so my brother and I are half El Salvadorian from our father's side. So we both grew up visiting El Salvador as kids and both had a chance to live there, my brother for a year and myself for five years throughout high school. So it was a wonderful time in my life that I cherish. Our family has been in the coffee trade since 1798, and they essentially pioneered coffee in El Salvador. So we would frequent to El Salvador often as kids. And then obviously when we lived there we would spend a lot of time on the family farm, which is a very beautiful and special place to the both of us. As sixth generation coffee farmers, we grew up learning the traditional and unique practices of cultivating and processing green coffee in El Salvador, which is a very unique place to grow coffee due to a plethora of reasons.
And we both having a background in entrepreneurship and both having founded our own companies in the past, we wanted to start a business together and combine our own skill sets, myself in marketing and sales and my brother and operations and all the other skill sets that he brings. And that's when we got to work, and we started doing a lot of research in the consumer product industry. And we started doing diving in a lot more into the coffee space, and we learned about our ancestors who used to serve Esencia de cafe. Back in the day, coffee farmers, they didn't have all of the different ways to brew coffee that we do nowadays and certainly didn't have Starbucks at every corner. And Esencia de cafe, it's an old world coffee concentrate to make a convenient cup of delicious coffee, which they would serve then in a vintage olive oil bottle.
And that's essentially when Estate 98 was born, and we got to work on bringing our specialty, ultra concentrated coffee to market. And just to give you a little bit of background on El Salvador, El Salvador has been producing some of the highest quality coffee for the last two centuries. A lot of people don't know this, but during the 1960s it was the fourth-largest producer of coffee in the world. And considering it's the size of Massachusetts, that says a lot. And United States being its largest customer, there's a lot of ties both on economical as well as political ties with coffee that go back more than a century. And a lot of people don't know the intensive process that goes behind cultivating high quality coffee, and obviously coffee, there's so many different grades to it. And in El Salvador, due to the geolocation combined with our process, we take a lot of pride in this, but our coffee really develops extraordinary and unique flavor notes that you don't seem to find in any other coffee throughout the world.
And this is for many reasons, first starting with the coffee species where for our concentrate, we're using 100% Arabica, which is a Bourbon varietal. And then you combine that with the volcanic soil, the elevation, the microclimate, and then the traditional process that has been passed down generations, it really goes into the end quality of our product. And again, for our medium roast ultra concentrate, we're using a single Estate specialty coffee bean that is honey processed. And I take a lot of pride in this and obviously biased, but I do think El Salvador is one of the best coffee regions in the world. And all of our coffee is picked by hand and sorted by hand to make sure that the end cup is of the highest quality. And some of the unique traditional processes that we do, we dry all of our coffee on patios under the sun instead of modern machinery.
And again, we put a lot of pride in instead of using modern machinery, we have our coffee farmers really sort and make sure that we're delivering the best quality cup that we can. We have a cupper that comes to our coffee farm twice a week during the harvest season. And just make sure that the end product, after going through all the different steps, and it's a very, very intensive step process as well, to make sure that there are no contaminants, to make sure that there's no beans that have been intermixed with the lots to ensure that we're delivering the highest quality in our coffee. And just to throw this, coffee is like wine, and not all of it is created equal. And it can really be noted not only in our coffee but also in our liquid concentrate. And I think what really sets us apart is the quality of coffee that we're using in our ultra concentrated coffee.
Roy:
Yeah. Thank you for the background and all the information on that. I think all of that passion comes through in your crowdfunding video because I think just the beauty and the process that it goes through being there's so many different hands that touch it and not machines, which I think is really unique for a product today because most of the things that are getting created, they're all machine made or put together by robots or whatever it may be.
And something like this, you can truly sense the passion of the product generationally, hundreds of years, this process has been refined and looks fairly consistent from how it started six generations ago in your family to how it's being done now. So I'd love to know, has the business evolved technologically or are you the new kids coming in and adding this new product service line to the business and how that kind of evolved inside of your family and to the greater community?
Andres:
So we take a lot of pride in authenticity. And going back to our Kickstarter video, I mean we even shot 90% of the content for our video because there's nobody that's going to do a better job than yourselves as far as not only telling your story, but obviously delivering the end product. And everything that we put into it is full of passion as well as attention to the quality of every step that we do. And as far as the ultra concentrate and growing coffee on our farm, as I mentioned, there are a lot of different steps that go into cultivating coffee from picking the coffee at the proper timing to make sure that it is at the optimal ripeness to processing it in a wet mill, fermenting it, drying it on patios, making sure that we're sorting the best quality coffee. So what we wanted to do was mesh all these old world traditions that we have grown up learning on our farm and then mesh it with some innovation as far as putting it into an ultra concentrated coffee.
Roy:
So Jose, what is an ultra concentrated coffee? Because I think when we look at these things today, we're just used to Starbucks, Dunkin, Brew8 whatever, all the main ones that are on Main Street and on the corner. But I think this is a relatively new category, at least for me personally to see. So if you would talk about that process, what is it and how can this help some of the people that back and support the campaign?
Jose:
Yeah, sure thing. So got a bottle of Estate 98 right here. This is a eight and a half ounce bottle. So this thing actually packs in up to 17 servings of coffee. So an ultra concentrated coffee, it's a liquid concentrate of coffee. And to make a coffee, all you have to do is take one tablespoon of liquid concentrate, and then you can make whatever your favorite coffee drink is. So if you're an ice coffee fan, just add some ice, add some water, milk and sugar. And then within 10 seconds, you have yourself a cup of coffee. So super convenient.
We see people, all the feedback we've been getting is when people need to make a quick cup of coffee. And there's a lot of other options in the market. Mainly, one of the biggest ones is K-cups and kind of the single serve ones. So we see an opportunity with this sustainability piece on it and then convenience and also versatility. So it doesn't have to just be iced coffee, it could be hot coffee, lattes. A lot of people love it for espresso martinis. People love those. So we see this ultra concentrated coffee as kind of a new way of being able to consume coffee, especially when you want to make coffee very quickly.
Roy:
And I love the sustainability aspect of this. If we're saying a couple teaspoons of this equals a whole cup of that, and this will last 17 cups worth of coffee, just think of the offsetting nature of plastics out in the planet. And we've had repeat creators on the show. Adrian Solgaard comes to mind who's created now recycled plastics from the ocean into textiles that he's now creating a SHORE-TEX that's a licensable product. And sustainability is now one of these top of mind things for products all across the world now, which is great to see and for future generations. So I'd love to see again how you guys potentially are going to put that into practice with maybe future products that you guys have in mind.
Jose:
Yeah. I've actually heard a few of your podcasts where you've talked about that sustainability and coffee piece. I just was looking up earlier, kind of like the latest stats, and around 40% of people still consume it through K-cups, which equates to around 62 billion pods a year, and only around 25% of those are recycled. So that's an enormous issue to tackle, and we're just one of the ways of being able to tackle that from a coffee consumer perspective. So that's just one of the ways we're tackling sustainability. I think the way that our coffee is grown too is another way. So we have shade grown coffee. It's at high elevation, so it's organically grown, uses much less fertilizers or no fertilizers. It also promotes a lot of biodiversity, kind of maintains ecosystems. So we're just trying to contribute to the cause in our own way. And I think that also goes along to our mission. And as we start adding other products down the pipeline, we want to keep that top of mind in what we offer.
Roy:
Amazing. So Andres, you had mentioned earlier that both of you guys have been entrepreneurs before this venture together. I'd love to know how you guys have both taken some of those early learnings of starting your own businesses and combining forces to make sure that there's a shared power and a shared education amongst you both.
Andres:
Yeah, so starting with my brother, he's not only biomedical engineer and has worked in the pharmaceutical industry, he brings tremendous amount of skillsets there as well as also having started his own startup HootBoard and just the entrepreneurial background and the operations that he brings to the table is, he compliments me so well. My own skillsets are more marketing and sales. I started up a company called brickle.com, which is essentially a real estate portal here in Miami. Brickle is kind of like the Wall Street of the south of Miami. And I scaled it up to 30,000 visitors a month. And I've been selling luxury real estate for over 10 years. But as I've kind of been going through that for a good chapter of my life, I wanted to diversify into something else and kind of move on to something that I had more passion.
And coffee obviously has always been something that we've grown up with, that we've always wanted to get into, but didn't want to follow the same footsteps as our parents just because that's their own business, and they do it very, very well. But we wanted to bring something that was a little bit more innovative, and that's where we started to work on the ultra concentrate. And again, combining and finding a partner that compliments your skillsets is so vital to making a business work. What I've learned the hard way is that it doesn't matter if you're working on a small business or a large business, they're all really hard. So why not go after the biggest idea that you can go after? And as they say, if you go together, you go further. And there's nobody in the world that I'd rather work with than my own brother just because again, he compliments me so well with all of his skillsets and obviously what I bring to the table as well.
So it's kind of like little magic that happens to bring Estate 98 to the world. So we got to work on that, and we just launched on Kickstarter about a week ago, and so far we've seen overwhelming, not only success, but a lot of great feedback with our product. And I think that just goes into the last two years that we've been diving into this project and overcoming adversity and making sure that we continue pushing forward to bring our passions to life.
Roy:
Absolutely. Over 250 backers, 75,000 raised so far, about three weeks left in the campaign. It's super amazing to see the progress that you guys have made. So let's jump into the crowdfunding campaign now, and talk about how you first found crowdfunding and what led you to using crowdfunding to launch this product.
Jose:
Sure. So yeah, actually, I've backed a number of projects on Kickstarter, so I love seeing the different innovations and variety of products on there. I think we got a great community and a lot of engagement on there, and it's just been great to see how they've pioneered this space and how it's continuing to grow throughout the years. For us, why we chose crowdfunding, I think it's two points. My brother mentioned, this is my second startup and I think what I've learned is sales are king. So any way you can get your product to market, whether it's software or regular product, if you can lead the way with getting pre-orders or getting some early customers rather than having to raise money or give up equity, I think that goes a long way. And plus you get early following for your product. So that was one of the things that led us to crowdfunding.
I think that the second piece is also as we started diving a little bit deeper, we saw a really big community of people who enjoy coffee on Kickstarter, which amazed me because at first you think of it more like gadgets and board games. But then I started diving into it, and there's so many cool products, coffee grinders, espresso machines, you name it. So we wanted to offer, we thought it would be a good product to launch a Kickstarter to offer those people who love coffee. We're coffee lovers ourselves. I love making my French press, especially on the weekends, but as a busy parent, there's times where I just want a quick coffee and don't want to go to Starbucks and spend five bucks. So we thought this would be a great product to offer those people. You love coffee and you still want that premium specialty coffee, and we wanted to bring that to market through Kickstarter.
Roy:
Well, it's been amazing to see. And I know the team here at Enventys Partners has had an amazing opportunity to work with you guys on getting this product out and launched, but would love to know the evolution of how you guys got to this point in terms of choosing someone to help with and some of those learnings along the way that you weren't aware of that now as a founder looking back were certainly things that you'd want to share in terms of the future entrepreneurs that are coming to market.
Jose:
So I think part of being a founder, you're always learning and always making mistakes and there's always ways that you can be better. And we had never done a Kickstarter before, so we were lucky enough to come across Enventys and have you guys come on as our partner. And I honestly don't think we couldn't have done it without you. There's so many learnings that you guys have helped us out with some things that we would never have known and just really put a campaign together with thinking about all these different aspects, strategy and pricing, rewards. There's so much that go into it and have that expertise that we can tap into, going through so many successful campaigns and seeing a variety of different products and be able to tap into that to help us out. It's been a great experience for us.
Roy:
So Andreas, what's been the biggest surprise of the campaign so far for you?
Andres:
I'd have to say, I mean the success that we've seen very rapidly. Obviously going into launching a business, there's a lot of jitters just because you've put so much time and work into your baby and finally getting it off the ground, seeing if people love it. And we obviously knew having tested already with some friends and family that people did love our product, but best way to find out is by putting it out there in the market, and see if it sticks. So I think just seeing that we've been able to grow this fast and this quickly, it was a bit of a surprise. But also I think it just is a testimonial of our work that we put into getting this product off the ground.
Roy:
Validation, it's always key. And Jose, like you said, sales speak louder than words in terms of people backing it and supporting it. So it's been great to see the success so far. You guys have about three weeks left in the campaign when this will air, so super excited to continue to follow the progress. But this is going to get us into our launch round. Jose, you drew the short straw, so you good to go?
Jose:
Roy:
Let's do this. So what inspired you to be an entrepreneur?
Jose:
So as my brother's mentioning, family is very important to us. We grew up seeing our grandparents, growing the coffee business, but they also launched a lot of different other products. My grandma had a jelly, she had a chili. And then they had a bunch of different products they offered from the farm. So we grew up just seeing them navigate that, navigate business and also as a way for them to give back to their family and take care of them. And it's been an inspiration for both of us as we've been getting Estate 98 and working together on it.
Roy:
Nice. So if you could share an Estate 98 martini with any entrepreneur throughout history, who would it be?
Jose:
Not sure if he would like it, but I don't know if he drank alcohol, but I would say Thomas Edison. So going back a little bit further, I think we kind of take it for granted that we have so many tools at our disposal. Today's day and age, you want to launch a website, you can get it up in two minutes. There's AI, there's so many things, but you rewind 100 years plus and how little there was. So I think it's fascinating the different products he came out with and then getting the light bulb and the failing 1000 times story.
Roy:
Absolutely. The speed of innovation is amazing these days. So what would be your first question for Sir Edison?
Jose:
I think it would be just going to that persistence and resilience angle. The way he looked at it when he was asked that question about failing 1000 times in light bulb, he said, "I saw it as 1000 steps to be able to get this product out there." So going through now the second startup, I know there's a lot of ups and downs and a lot of nos, and it's not always going to go the way that you want. So for somebody to go through that and how he endured it that time is amazing.
Roy:
Any books you would recommend to our entrepreneurial listeners?
Jose:
One of them, I actually just was reading this book recently, I thought it was kind of intriguing and it's called Buy then Build. So it talks about acquiring companies and then building them instead of starting companies from scratch, which is really, really hard to do. So I think it is really interesting. There's platforms that are out there where you can acquire a company. I think it also will intermix with the crowdfunding community too, so the whole premise of that book is you can acquire companies… Oh, there you. Perfect.
Roy:
Got to show the audience.
Jose:
It's a great book, right?
Roy:
Yeah, great read. Andres, you got any books you'd recommend?
Andres:
I'm going to go a little bit differently versus the cliche business book, but a book that really inspired me on coffee is called Coffee Land. And it dives into the whole history of El Salvador and coffee and the players that pioneered coffee in El Salvador and made it such a juggernaut and the ties that it had to the United States as well, both on economical as well as the political front. You learn about all of the details and the processes that we've already learned on our farm, but seeing how other farmers also did that to bring El Salvadorian coffee to light, they call it el grano de oro, the Golden Grain in El Salvador. And it basically represents coffee as being what has prospered the country. I mean, El Salvador started with coffee and nothing else. That's where it really made its wealth. And coffee is the second most consumed beverage in the world. It's probably the most popular commodity in global capitalism. So I really enjoyed that book.
Roy:
Nice. Andreas, I'm going to stick with you on this one since I got you in the hot seat. What advice would you give to a young entrepreneur that's looking to get started?
Andres:
Starting a business, we poured the first six months of our journey in market research. And what I learned is you don't necessarily need to recreate the wheel, you just need to make something better and focus on the product. A lot of businesses focus on marketing and trying to convince their customer that their product is great, but really what sells is the product itself. And you can't trick anybody into loving your product. So if you don't have a good product fit, you're setting yourself up for failure. And while you can never consume enough information in books and podcasts, I would also implore any young entrepreneur to talk to as many other entrepreneurs as well who can give you some guidance, who can give you ideas and can help you get your business and ideas off the ground. And I've found that has been some of the most helpful things for me. And then like I said before, finding someone that compliments you really well I think is essential to taking a big idea and growing it together with someone that is going to bring in skillsets that compliment you.
Roy:
Amazing. All right, Jose, you get the closing round question. What does the future of crowdfunding look like?
Jose:
Ooh, that's a good one. So I think there's still a lot. I mean, crowdfunding is still so early on. I think there's going to be more niche crowdfunding websites and communities out there. Kickstarter being the biggest one, but I came across one recently, I think it was called Host Away, which was essentially a crowdfunding where you can get a vacation home and kind of pitch in with a few different people. So I think there's still a lot of different industries and areas that crowdfunding can be applied to. So I'm really excited to see how that continues to evolve.
Roy:
Amazing. Well, gentlemen, this has been amazing. This is your final opportunity to give our audience your pitch, tell people what you're all about, and where people should go to check out a Estate 98.
Andres:
Our quick pitch is our ultra concentrated is the most convenient, versatile, sustainable, and delicious coffee on the planet. All you need is one to two tablespoons to make any coffee beverage in seconds. And it really does not get any easier than that if you're looking for something that is super convenient. And again, we're using some of the top 1% of coffee beans in the world to make our specialty ultra ultra concentrate, which we get directly from our farm in El Salvador. So you're getting it straight from the source. And we're live on Kickstarter. We have another 20 something days to go. We're going to be shipping towards the end of the summer. And from there, we plan on launching other coffee products and scaling this and hopefully turning El Salvador and bringing it back to light for where it deservedly should be.
Roy:
Absolutely. Well, this has been amazing. Audience, thanks again for tuning in. Make sure to visit art of the kickstart.com for the notes, transcript, links over to the campaign, everything else we talked about today. And of course, big shout out to our crowdfunding podcast sponsor over at ProductHype the Top newsletter for new products that just launched. Jose, Andreas, thank you so much for joining us today on Art of the Kickstart.
Andres:
Jose:
Thanks Roy, appreciate it.
Roy:
Thank you for tuning into another amazing episode of Art of the Kickstart, the show about building a better business life and world with crowdfunding. If you've enjoyed today's episode as much as I did, make sure to show us some love by rating us and reviewing us on your favorite listening station, whatever that may be. Your review really helps other founders and startups find us so they can improve their craft and achieve greater success like you. And of course, be sure to visit artofthekickstart.com for all the previous episodes. And if you need any help, make sure to send me an email at info@artofthekickstart.com. I'd be glad to help you out. Thanks again for tuning in. I'll see you next week.
Podcast: Play in new window | Download
Subscribe: Apple Podcasts | RSS