In this episode of Art of the Kickstart, we spoke with  Mr. Zel Crampton, the founder and CEO of Diggs. Diggs is a premium brand of innovative pet products and they're best known for their dog crate Revol, which actually launched five years ago. In this episode we learn what Zel is doing differently as he launches for a  second time on Kickstarter and what advice he has for all inventors looking to crowdfund successfully.

Short on time? Here's what we talked about.
The importance of having backers and community pre launch.
Why they chose to do a Kickstarter as an established brand.
How to stay focused and driven in difficult times.
Links
https://www.diggs.pet/

https://www.kickstarter.com/projects/424958948/revol-dog-crate-snooz-pad-a-dog-crate-revolution/

https://www.kickstarter.com/projects/424958948/enventur-an-inflatable-travel-dog-kennel

https://www.instagram.com/diggspet/

Note: As an Amazon Associate, Art of the Kickstart may earn a commission from qualifying purchases.
Sponsors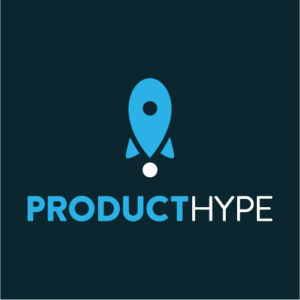 Art of the Kickstart is honored to be sponsored by ProductHype, the leading crowdfunding newsletter. Publishing weekly, ProductHype showcases five of the best, most innovative and exciting crowdfunding projects in an absurdly unique way. Their audience of more than 300,000 crowdfunding fans regularly back featured products and eagerly awaits the newsletter to learn about the new ideas that creators are bringing to market. Learn more about having your project featured in ProductHype, or join the HypeSquad today!
Transcript
View this episode's transcript
Roy Morejon:
Welcome entrepreneurs and startups to Art of the Kickstart, the show that every entrepreneur needs to listen to before you launch. I'm your host, Roy Morejan, president and founder of Enventys Partners, the world's only turnkey product launch company. From product development and engineering to omnichannel marketing, we've helped our clients launch thousands of inventions and earned more than $1 billion in sales over the past 20 years.
Each week I interview a startup success story, an inspirational entrepreneur or a business expert in order to help you take your launch to the next level. The show would not be possible without our main sponsor ProductHype, the weekly newsletter that goes out and shows you the best inventions that just launched. Make sure to check out producthype.co and join the Hype Squad. Now let's get on with the show.
Welcome to another edition of Art of the Kickstart. Today I am joined again by Mr. Zel Crampton, the founder and CEO of Diggs. If you haven't heard of Diggs, go check it out. They are a premium brand of innovative pet products and they're best known for their dog crate Revol, which actually launched five years ago. We had Zel on the show five years ago, episode 236. So definitely check that out after this episode. But Zel's been on the show. He's a guest. He's relaunching or launching another campaign, so this is his second campaign and second time on the show. So everybody, I want to give a real big warm welcome to Mr. Zel Crampton from Digs. Zelle, thanks so much for joining us today.
Zel Crampton:
Thanks for having me. Looking forward to it.
Roy Morejon:
Yeah, super stoked to have you back on the show. It was nice to go back down memory lane of when we first had a campaign together five years ago with the first launch that you guys did for Revol Dog Crate, the Snooz pad, which did extremely well. Over almost 500 backers on that one and 85,000 grand raised for that one. You're back again five years later with a new product. So let's tell the audience a little bit about the new product and what you've launched.
Zel Crampton:
Yeah, so our claim to fame, as you said, was Revol, the classical dog crate. And that was our entrance to the market. And now today we've got a new product called Enventur, and it's the first inflatable dog carrier. What that is is basically a product to transport your dog. Think a car, it could be an RV, a boat, could be just going camping, a hotel room, but it's super lightweight but ultra durable. It uses the same technology as what you find in inflatable standup paddle boards and kayaks called drop stitch. So that makes it ultra lightweight but crazy durable. So we call it the uncompromising dog kennel. So you have the transportability and the convenience of basically a soft sided kennel with the safety, durability, and usability of a hard sided kennel that's made out of plastic.
Roy Morejon:
What led you to this truly groundbreaking idea? I was like, and I talked to a bunch of other inventors about this and they're like, "How come I didn't think of this?" Or, "How come this wasn't invented yet?" So I've got to hear what that thought process was that led you to this amazing innovation.
Zel Crampton:
I would actually say it's our process, the Diggs process. We're innovators and product developers at heart. I think we've got some good marketing, some good branding, but at the end of the day, we're really product developers and we're product geeks. So the way we approach every problem is exactly that. What is the problem that we're trying to solve? What are the issues with products today? How are people using products and what are the pain points they experience? And I could tell you in this category, if pain points fall broadly into two categories. Either the product is durable, it's safe, but it's extremely heavy. Think like 50 to 60 pounds just for the unit, it's impossible to collapse. It's very intimidating aesthetics, that's on the hard sided kennels or they're basically flimsy, no protection, not suitable for any dog that's not extremely well-behaved, i.e. a soft sided kennel.
So we knew that there was some major gap here. And then, so what we do generally in our company is we'd like to look at other consumer categories, baby products, coolers like Yeti. We look at what is Dyson doing and vacuum cleaners. Anyway, so this is an example where we were able to say, "Hey, we've seen a applications of this inflatable technology in other categories, this would work really well here."
Roy Morejon:
Amazing. So what led you to the name Enventur? It seems like, I just got to know more. What led to that process there?
Zel Crampton:
We're fanatics about naming. I kid you not, it took us nine months to come up with the name Diggs for our company. We're just constantly trying to figure it out. But ultimately we landed on Enventur because we wanted something that evokes adventure with your dog. It's basically, it's a play on the word adventure with our fun way of naming products. And that's what this is all about. Revol, the first product you mentioned, that was all about home with your dog, the comfort of being at home. We revolutionized the dog crate and that's where the name Revol came from. This was about how do we create the adventure with your dog about going on weekend trips, about going camping, about going boating, RV-ing and then people love their dog so much, they want to bring them with them and this is the best way to do it.
Roy Morejon:
So it sounds like maybe the mission has changed a little bit in terms of the stay at home and now let's take the pet with us and has that just compounded with the pandemic and more people owning pets for the first time?
Zel Crampton:
Yeah, we've really evolved our brand to be very focused on three core things. One is pet safety and that's really the more… I got into this business knowing that there's a lot of safety issues with pet products today. And that was a big thing with the dog crate. But the more I spent time in this industry, the more I realized that because it's an unregulated in industry as opposed to let's say baby product, which is highly regulated for example, that means a lot of product quality is very poor and parts are not designed with the natural behavior of dogs in mind. And so we set out our mission to be really rooted in high quality durable products. That means that we over test, that means we overs spec. That means sometimes our products are more expensive because we have to make compromises in order to benefit safety. That's one.
The second key piece is innovation. We don't like to do what I would call me too products. Products that are sourced off the shelf or products that are something's out there, but maybe put a fancier color on it. That's not what we do. We innovate. We try to create all of our own products, we have a lot of IP and that allows us to differentiate, allows us to try something new. Sometimes we fail and I think that's okay. Sometimes we don't quite get it right, but we're okay with that failure because that means that we're pushing the boundaries. I would argue that if we've never failed, that probably means we haven't been pushing it far enough.
And the third piece is about education and that's tied to our piece of safety, which is that you can make the most safe dog product, but if you don't have the right education in terms of understanding dog behavior, understanding how to use a product safely, you'll never be as safe as it could be. It's no different than a very good quality baby car seat. But if you don't install the car seat properly in your car or strap your kid in properly because you don't know how to do it, doesn't matter how safe that product is, the product is not going to be unsafe when used. And so that's how we feel about our products too. And so ensuring we have the right level of education is important to us as well.
Roy Morejon:
Amazing. So I think one of the key things that you brought up that always comes back on the show is this sense of failure and what does failure look like? Is it failing forward? Is it just full failure? Is it just giving up and throwing your hands in the air? What does that process look like to get to failure faster on your side at Diggs?
Zel Crampton:
In other words, how do we fail fast?
Roy Morejon:
Zel Crampton:
Yeah. Well look, sometimes we can fail fast and sometimes we can't. And then you have to learn both ways. So for us, failing fast is basically all starts with research. So if you've done your research, and I don't just mean… In my view in innovation, when you're trying to do something different, you can't go survey a bunch of people, what do you want. People don't necessarily know what they want or they don't really understand the specific pain points 'cause they haven't spent time thinking about it. That's your job as the product researcher. So I think qualitative research is really important. We use focus groups, we use a technique called ethnography, which is basically observing people in their natural behavior with in this case with our product Enventur would be going on road trips with people who are transporting their dog or in watching how people put dogs in their cars or something like that to see what are the actual pain points they experience.
And sometimes they realize them like, "Oh, this is super heavy." Or sometimes they don't fumbling to install the product into the car and they don't even think about it because they're just so used to it. Then you ask yourself as a product developer, why are they fumbling? They have to fumble. Is there a better way to do that? And so I think that all starts with deep research that you can rely on as a starting point. And then it's prototype, prototype, prototype. I don't think I'm exaggerating that. Within Enventur, I think we were north of a hundred prototypes, functional prototypes. So getting it right over and over. And then we did two rounds of beta tests. We did a first round… Well, sorry, round of alpha tests with people in the company and myself, I've been using this product for a long time now with my dog.
And then we did it large scale beta tests to make sure that it's working and the pain points were understood. We actually took a lot of feedback and we iterated on the product from the beta tests and we do a ton, ton, ton of durability, chemical lifetime testing, et cetera, et cetera. Inflate, deflate a thousand times, lifetime testing like that to make sure it all works and all doesn't have any issues. But even with all of that, things can go wrong. And so I think what's important is to recognize is this a problem that you can fix or is the problem that's catastrophic and making that call early. But I do think that failure and issues are part of the development process and every single time we do a manufacturing run of any of our products, it's always a better version of the last one. Whether we've improved the design or improve the manufacturing technique, we never stop because our product can always be better. And it's almost like a journey rather than okay, now I'm done.
Roy Morejon:
And again, with crowdfunding, and I know this has been an evolution in terms of the first launch five years ago to now and whether or not brands, successful brands, you're still here, you're still producing product, you're getting feedback from your customers. What does that process been like in terms of using some of that feedback that you've gotten from version one to now launching a whole brand new SKU and potentially customer base as well? How have you gone about managing that as well as building product that potentially fits into those communities?
Zel Crampton:
Yeah, I mean voice of the customer is so key here. I mean, one of the benefits of a brand like ours, which is still significantly direct to consumer, is that we can actually have a direct dialogue with our customers. If we sold only through wholesale and third party, yes, you're going to get some feedback, the buyers will tell you what they think, but it's not the same. Every single day we have customers emailing us, calling us, telling us, they don't hold back, they don't hold punches. They tell us exactly what they think when, and they tell us when they're happy too. Obviously great, we have lots of thousands of five star reviews, et cetera. But I think I pay a lot more attention to the once in a while to get the negative feedback because I think if it's delivered in the right way by customer that you can tell when it's thoughtful, you can tell when the experience and it didn't go quite right.
We take that, we learn from it, we'll call the customer, we really try to understand what went wrong and see if there's something we can do to fix it, certainly for that customer in that moment, but more importantly for the product going forward. And so when I think back to the product that we launched five years ago, it's changed fundamentally completely. Not only in terms of details like the wire mesh of our product is made an entirely different way. We've gone from hand welding thin wire to now we use robotic welding to ensure every weld is just the same every single time, to the whole way the product collapses has changed to we've removed any kind of points that were not as reliable.
So the reliability of the product is dramatically improved, but we're not done. That's Revol and that's five years ago, but it's still not done. Every single time it gets better. And now with this new product, we've learned a lot along the way about pet containment. So we can apply a lot of those learnings here, which allows us to skip a few steps I would say in a way of, hey, we've got a lot of experience here, a lot of data, a lot of insights, what people care about. But nevertheless, as I mentioned just a few minutes ago, the amount of testing and prototyping that goes in is we've increased, not decreased.
Roy Morejon:
Amazing. So being in business now and taking all of these learnings over the last five years as an entrepreneur, what are some of those nuggets or takeaways that you can instill in our audience that's listening and saying, "Hey, I want to build a DTC brand that is something that I'm passionate about, but there's going to be some things that I'm going to have to learn along the way." Share some of those.
Zel Crampton:
Yeah, for sure. So I'm going to answer your question from, as I mentioned earlier, someone who's a purest in product design. I'm obsessive about product design and getting it perfect and the features just right and all that. And while that might sound like a good thing in some regards, who doesn't want someone designing their products to who's a strive for perfection every time. There are some downsides and that I've learned how to address those. So let me give you a couple of examples. Number one, don't over spec your product just because you think features are cool. What I mean by that is really understand what it is your product needs to solve. Nothing less, nothing more. And I say that and it's very important to come with, we use what's called a document where basically a line out, all the must-haves of the product.
So product must do this, it must have this, it must not have A, B, C, and it might have these things. And the reason I mentioned that is because in the past we might have said, "Hey, we want this to do everything. We want it to be perfect in every single way." But what does that mean? It adds cost, it adds complexity, it adds risks, et cetera. So I think really understanding what your customer's looking for is very important. That goes back to the research, that goes back to being very thoughtful and making tough choices sometimes. The second thing is make sure you build strong margins into your product.
Again, it's these two things are tied because overs specking at a price point you're trying to target just means lower margins. But having really healthy margins allows you to build your business in a profitable way, which allows you to generate cash flow, which allows you to invest in the business further. So I would definitely say yes, important, get the product right, but also make sure you're making money and you understand how the unit economics of your products work.
Roy Morejon:
Amazing. So I'd love the audience because many of them probably aren't going to go back to the original episode that we recorded five years ago. But let's talk a little bit about your background and what led you down this entrepreneurial path.
Zel Crampton:
Sure. I have a background in mechanical engineering, that's where I learned to tinker with products when I build stuff. And I spent the first part of my career doing global supply chain and manufacturing, which is for products that are made overseas that are complicated to move, they're big, bulky, has been pretty helpful to understand that. So I did spent a few years overseas in the UK, New Zealand and then moved to Chicago where I did global logistics, inventory management, things like that. And then I did an MBA at Columbia and that's when I fell in love with the pet industry. So this is about 10, 12 years ago. But the pet industry, I've always been a lifelong animal lover, pet lover. Never really thought I could make a career out of that. But then when I was introduced to the dynamics in the pet space by one of my closest friends who's also a pet entrepreneur, I became aware of how pets were suddenly being treated like kids.
We call that pet humanization. And that's led to product premiumization, which basically is a fan way of saying more expensive products became the norm. Think like healthier organic food or fancier vet services and dog walking and boarding and so on. And so I tried one business when I was at business school, another pet business while I was at business school. But ultimately those didn't get launched for a variety of reasons. And I then ended up spending a few years doing management consulting, but all the while nights and weekends working on very various pet businesses. And then in 2016 when I adopted my dog Louise, I had this aha moment when I realized that all the supplies that you typically need for a dog, a dog crate, a bowl, a leash, et cetera, were very low quality where had all kinds of safety issues were very ugly and very undifferentiated from different companies, no real brand equity.
And at the time my friends were buying homes for the first time, having kids for the first time. So I became exposed to really interesting brands like Simple Human and Diced and Up a Baby and 4Moms and so on and so forth. And so I said, "Hey, I want to build a simple human for pet or the Yeti for pet. And that was this idea of creating a lifestyle brand that's very focused on aesthetics, functionality and maybe a little bit of higher price point, but you're bringing a different level of quality.
Roy Morejon:
Absolutely. So what's led you to come back to Kickstarter in the community that's on there from launching five years ago to the one that's active today?
Zel Crampton:
Well, you actually alluded to this a few minutes ago yourself. The reality is until now, our customer has always been this dog great customer, is probably a new puppy, generally bringing the dog into their home and trying to look potentially in a very different customer. Could be the same customer, folks who now have want something for travel, but it could be more of an outdoors kind of adventure type customer. Someone who's bringing their dog everywhere all the time for camping and RV-ing and so on and so forth. And so we wanted to use Kickstarters away to figure out what might that customer look like? What are some of the features and benefits that they see in this product? Is there, and because it's so novel, is there an early adopter crowd that we can tap into by using Kickstarter?
Roy Morejon:
Well, looks like you absolutely have. I mean, with this campaign, half of the backers are first time backers, which is absolutely amazing, well above the typical curve there of 30 to 34%. So it's great to see one, that people are obviously excited about this product, and two, they put their trust into you, the founder of the team and everything that's on the campaign page to earn their vote and put their credit card on a brand new website and pre-purchase something for the first time likely that they've never done before. So again, all of those things that you've done to lead to this point is leading to the success of the campaign and the trust ultimately that's been built on the campaign in delivering an awesome product and experience. So congrats to you and the team.
Zel Crampton:
Roy Morejon:
So I want to get into maybe some of the differences now that you've seen from launching five years ago to today and some of those learnings that you've had along the way.
Zel Crampton:
Yeah, so a couple of very basic fundamental ones. I think when we launched five years ago, we only launched with one size of dog crate, our small size. And it took us three years to actually bring all four sizes to market and that really limited the scope and opportunity of the campaign, not only in terms of the number of dogs that could fit in our product and therefore the size of the campaign, but the amount that we could learn from the campaign. So we want to make sure that we came to this campaign with a full suite as we have now small, medium and large in this campaign. We also want to make sure that we were… Last time, we delivered pretty quickly, but we did not do as much of what I spoke to earlier around the hundreds of prototypes and the insane amount of beta testing and all that stuff prior so that we know that we're delivering something.
So we have to work through some kinks early on. Whereas this time I feel like the product is genuinely ready to go. I mean, I put my dog in this product for the last three months and it's been great. So I feel like just being a bit more buttoned up on the product development side, I think has been a big learning. As far as the marketing goes, in the first time around we didn't really have as much of an audience as we do today. As you can imagine, five years of running a business and getting to eight figures in revenue, you start to have a lot of customers and followers and communities you can tap into.
I think the first time around, I think the learning for me is maybe I should have spent a little more time building that community prior to launch. We just still did great, as you said earlier, and I think it was as great, but I think you could see that we, in this particular campaign with a Enventur, we got funded in 30 minutes and we five X-ed our campaign goal within 24 hours. So we were knocked it out of the park right away. And I think that's because we had a community and a following and a trusted audience.
Roy Morejon:
Absolutely. And it's all about that trust. It's all about building that community. But also I love that learning nugget as well in terms of launching with only one size fits all and now taking those learnings, customer feedback, the community that you've built, launching with three to just give a few more options. Yeah, there's a lot more legwork that might go into producing those things and the testing and all of that. But obviously it's showing where you've doubled the amount of funding with the same amount of backers now and you're getting brand new customers into your ecosystem that again, will have hopefully feedback for the next great invention that's coming forward. Pretty amazing.
Zel Crampton:
Thank you.
Well, I know the team has been excited and amazed by working with your team and you've been working with us here at Enventys Partners for a while now. I'd just love for the audience, what were some of those considerations that you went through in terms of choosing the right agency to partner with on both of your launches?
Well, first of all, I had a great experience working with Enventys in our first campaign. So it was sort of when you work with someone, you know what they bring to the table and you had a good experience, that gives a leg up automatically for obvious reasons. I think the main thing is, and the reason we went with an agency again, was because we haven't done a campaign in five years and I'm sure the landscape has changed a lot. Kickstarter, although is a very important part of our history, it's not something that we looked at day to day in the same way 'cause we're running an e-commerce and [inaudible 00:21:02] classic omnichannel business and I strongly believe in the importance of expertise and the importance of getting people in the room that know what they're doing.
And so for us, we have a lot of great marketers and a lot of great people on our team, but none with the experience and depth that wouldn't be needed to be really successful in a Kickstarter campaign. And that's why we came back to Enventys, just knowing that they could bring a level of expertise in refinement to the campaign that we probably couldn't do ourselves.
Roy Morejon:
Amazing. So what's been the biggest surprise of the campaign so far?
Zel Crampton:
I think I should probably shouldn't say this, but how well it's gone, honestly. You have no idea. You're like, "Is this going to fizzle? Are people going to like this?" And I think the huge pickup in reception as quickly as it did was a huge surprise and obviously been really fun. I think it's just really validating that we spent two years working on this product that it was worthwhile for us.
Roy Morejon:
Amazing. So where are you guys headed next? Any secrets you can share with the audience?
Zel Crampton:
Yeah, we have actually another really big product launch coming just in two, three months. So pass this one. So I'm going to give a little teaser. So our Revol dog crate is sort of the Mercedes of dog crates. It's the best there is, but it is premium. We're going to bring something a little bit more affordable to that with a lot of the same aesthetic and safety benefits of Revol to market in just a couple of months.
Roy Morejon:
Amazing. Well, I can't wait to see it. With that Zel, that's going to get us into our launch round where I'm going to rapid fire a handful of questions at you. You're good to go?
Zel Crampton:
Roy Morejon:
All right. And I know we covered this earlier, but again, what inspired you to be an entrepreneur?
Zel Crampton:
I just love the idea of building something and building a team, building a culture. I like leading people, so I think it was always about trying something different, and being part of that sort of leadership journey.
Roy Morejon:
Nice. So if you could meet with any entrepreneur throughout history, who would you want to have a cup of coffee with?
Zel Crampton:
Oof. I think Mr. Dyson, I think he's been an amazing… He's a fanatic about constantly updating a product. I think, if I understand correctly, his vacuum is on 10,000 different versions. Just that never ending journey. And I think he's in his eighties now and just the history of what he's built is pretty amazing.
Roy Morejon:
What would've been your first question for him?
Zel Crampton:
How did you think about what product to do next? You built the vacuum and then he's gone into so many… I'm using him, they, I'm sure he got a great team behind them, but they went into so many new and interesting categories. How do they think about what to do next?
Roy Morejon:
Nice. Well, and speaking about what to do next, what advice would you give to a new inventor or entrepreneur that's looking to launch their product?
Zel Crampton:
I would just say spend a lot of time on having not only a quality product that's tested and prototyped properly, but get experts. Don't do everything yourself. If that's on the manufacturing side, get people involved who have done manufacturing, get the best manufacturers you can. Don't be shy to get people who understand financing and help you with your margins and build out your unit economics. If you're going to do industrial design, get really good industrial designers. A bigger team with lots of expertise is always going to do better. And I find that if you do things mediocre, you'll have mediocre results.
Roy Morejon:
Absolutely. What are the top two or three elements of an entrepreneur in terms of skill sets that you think they need to be successful?
Zel Crampton:
Numbers one, two, and three is resilience. You're going to get knocked over and over and over. If you believe in your vision and what you're doing, just keep going. You'll find a way. And I've had a lot of moments where I was like, "Okay, well I guess that's it", but you go to sleep, you wake up the next day and you're like, "Okay, I can figure this out." So I think that's the number one thing is just don't give up, keep pushing and try to make decisions in a way that's fact based. I think that's tied to the first point, which is if you really look objectively at things and look at the data, if you look at the research, you're going to be much more informed than just shooting from the hip, [inaudible 00:24:56] of your gut all the time.
Roy Morejon:
Absolutely. You got a book recommendation for our audience?
Zel Crampton:
Tied to that last one, it just said is a book called Thinking Fast and Slow. It's all about how to make sure you're not just shooting from the hip. There's all kinds of cognitive biases that people have when they do quick thinking versus taking the time to take a step back, running the numbers, putting things in a spreadsheet. Very different outcomes if you think slowly.
Roy Morejon:
Absolutely. All right, last question, and I know you've already run a campaign, you got a new one running right now, but the last question is always, what does the future of crowdfunding look like?
Zel Crampton:
Roy Morejon:
Zel Crampton:
Ooh, I think I'd like to see more people brought into the fold. 'Cause I think even for example, we've noticed that some of our customers are like, "What is Kickstarter and why are we using Kickstarter?" So how do we bring the broader community, the broader e-commerce audience into the fold here and help them understand the benefits and why we do this.
Roy Morejon:
Amazing. Need more broad audiences out there and a lot more marketing to bring them in. Hopefully we'll be able to help out. Zel, this has been amazing. I know our audience is going to get a ton of value out of this interview. This is your chance to give our audience your final pitch, tell people what you're all about, where people should go and why they should check you out.
Zel Crampton:
Yeah, we're Diggs. Check us out at Diggs.pet, D-I-G-G-S, or you can check our Kickstarter page. Just Google Enventur, E-N-V-E-N-T-U-R. It's the inflatable dog carrier. As I said, we're already fully funded only a few days into the campaign. We've still got some great deals for early bird specials, so please check it out and back us.
Roy Morejon:
Amazing audience, thanks again for tuning in. Make sure to visit artofthekickstart.com for the notes, transcript, links to the campaign and everything we talked about today. And of course, big shout out to our crowdfunding podcast sponsor over at ProductHype, the top newsletter for new products that just launched. Mr. Zel, thank you so much for joining us again on Art of the Kickstart.
Zel Crampton:
Thanks for having me. A lot of fun.
Roy Morejon:
Thank you for tuning into another amazing episode of Art of the Kickstart, the show about building a better business, life and world with crowdfunding. If you've enjoyed today's episode as much as I did, make sure to show us some love by rating us and reviewing us on your favorite listening station, whatever that may be. Your review really helps other founders and startups find us so they can improve their craft and achieve greater success like you. And of course, be sure to visit artofthekickstart.com for all the previous episodes. And if you need any help, make sure to send me an email at info@artofthekickstart.com. I'd be glad to help you out. Thanks again for tuning in. I'll see you next week.
Podcast: Play in new window | Download
Subscribe: Apple Podcasts | RSS