In this episode of Art of the Kickstart, we spoke with Mr. Rob Walling who is an incredible, serial entrepreneur. Today, Robs tells us all about launching his next book, The SaaS Playbook, which is going to be on Kickstarter March 28th. Whether you're a software developer, a no-code aficionado, or you've never written code in your life, this book will walk you through the most actionable strategies to launch and grow your SaaS business. Listen and learn what led him to creating this incredible book, launching soon.

Short on time? Here's what we talked about.
How hard it is to get into the book writing industry and advice to know in advance.
Key takeaway tips in building a successful Kickstarter campaign pre-launch.
How to stay focused and driven in difficult times.
Links
Note: As an Amazon Associate, Art of the Kickstart may earn a commission from qualifying purchases.
Sponsors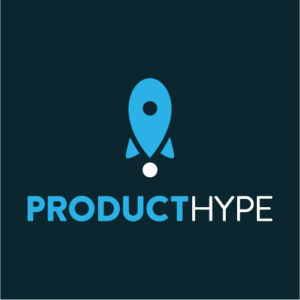 Art of the Kickstart is honored to be sponsored by ProductHype, the leading crowdfunding newsletter. Publishing weekly, ProductHype showcases five of the best, most innovative and exciting crowdfunding projects in an absurdly unique way. Their audience of more than 300,000 crowdfunding fans regularly back featured products and eagerly awaits the newsletter to learn about the new ideas that creators are bringing to market. Learn more about having your project featured in ProductHype, or join the HypeSquad today!
Transcript
View this episode's transcript
Roy Morejon:
Welcome, entrepreneurs and startups, to Art of the Kickstart, the show that every entrepreneur needs to listen to before you launch. I'm your host, Roy Morejon, president and founder of Enventys Partners, the world's only turnkey product launch company. From product development and engineering to omnichannel marketing, we've helped our clients launch thousands of inventions and earn more than $1 billion in sales over the past 20 years. Each week, I interview a startup success story, an inspirational entrepreneur, or a business expert in order to help you take your launch to the next level. The show would not be possible without our main sponsor, ProductHype, the weekly newsletter that goes out and shows you the best inventions that just launched. Make sure to check out producthype.co and join the hype squad. Now let's get on with the show.
Welcome to another edition of Art of the Kickstart. Today I am super excited because I am speaking with Mr. Rob Walling. Rob is a serial entrepreneur. He has started six companies, and five of them have been bootstrapped. And I know this Kickstarter community and crowdfunding community all knows about the bootstrap nature of things. He currently runs MicroConf, which is the largest non-venture track, SaaS Founders, and TinySeed, which is a category leading accelerator for B to B SaaS companies. He's invested in more than 125 startups. Rob's podcast, Startups for the Rest of Us, has over 650 episodes, as well as 10 million downloads, over 10 million. He's written two bestselling books about startups. You should definitely check those out. And I'm really excited to have him on the show today because Rob is launching his next book, The SaaS Playbook, which is going to be on Kickstarter. That's going to go live on March 28th. So when you are listening to this, likely it's March 29th, so it just went live. So Mr. Rob Walling, thank you so much for joining us today on Art of the Kickstart.
Rob Walling:
Roy, it is my pleasure. Thanks so much for having me on.
Roy Morejon:
I am super stoked, one because you're a serial entrepreneur, but you're also a serial Kickstarter backer. I was just looking at your stats. You've backed over 269 projects, which is absolutely amazing. So I love the fact that you're not only aware of the community, but supporting the community. So before we dive into all of the things, let's talk about first about the book and what all of the backers are hopefully going to be learning from it.
Rob Walling:
Yeah. So I've started as you said, several companies. Several of them have been SaaS companies, which is Software as a Service, and I have a cool little digital for those in the video, little digital printout, so ordered some early copies. But in essence, I talk about bootstrapping, and mostly bootstrapping software companies because when I was coming up over the past 20 years, I thought that the only way to start a SaaS company was to go raise, go beg venture capitalists for millions of dollars. But in fact, there's an amazing community of tens of thousands of founders like myself, who have changed their life by bootstrapping SaaS companies, and so there's a little bit of my story in this book, and then there's a lot of tactic strategies and mistakes that I've seen companies make across the 125 investments I've made, plus the ones I've grown myself.
Roy Morejon:
So let's talk a little bit about you as an entrepreneur. How did you get into this? Because I think the entrepreneurial journey is so unique. Right? Perspective is a private experience. So what's been that experience for you in terms of how you got into this and kind of where you're at now?
Rob Walling:
yeah. Really, I wanted to be an entrepreneur for the freedom. So the money never mattered, but the money allows me to buy my own time and to do what I want to do with it. Right? And that's what I struggled with as I was coming up out of college was, first, I worked construction, which was no fun holding a shovel next to a tractor in the mud. And then I realized, oh, I knew how to code, I had learned how to code when I was a kid, and so I went back to the library, started learning Perl and HTML and early web technologies. And I got a job as a consultant, and I realized pretty quickly, you know, if I really want to do what I want to do, I've got to start my own thing.
And so I started a few web applications. This is before SaaS. But ultimately, I launched a few SaaS companies and had enough success that these days I run, as you said, I run an accelerator that invests in SaaS companies. We call it Bootstrapped and Mostly Bootstrapped. So Venture Track is you raise a million, two million, five million, but there are people raising 200 grand, 500 grand, and they're still referred to as bootstrapped, even though technically, that's not the definition, so that's really the community that I run in these days.
Roy Morejon:
Amazing. I think our lives have run in parallel, Rob. I remember early on in my teens, programming Digital Basic and CPlusPLus programs to get around AOL, if you will, in terms of some of the fun things that you could do on the platform as that was going live, so really interesting stuff. I mean, you've learned along the way in terms of what works, what doesn't work. But you've had also the perspective of other founders and what they're trying with the advice that you've been able to give them, not only with your investment dollars, but with your time dollars. So I'm assuming all of that is kind of going to get touched on in terms of this being your third book now.
Rob Walling:
That's right. And the big thing, that's an important thing to call out because I wrote my first book after I'd had … That was 2010, so it's 13 years ago. I'd had a few successes, but I had a very narrow view of the world and what bootstrapping was because I had only had four or five little products by that point. Now where I am today, it's such a different perspective, and I think it's a pretty unique perspective, having done it myself kind of from scratch, and then also been involved in, well, at this point, it's literally thousands of others. I have not invested and directly advised, but I run a community. I have podcast. And so I've had conversations with thousands of entrepreneurs who are bootstrapping companies. And I feel like I've heard maybe the gamut, the gamut of all the questions and all the pitfalls, and tried to integrate it into this book.
Roy Morejon:
So who should be the folks checking out this book and reading this book? Because I think it's important because there's such a mix of people on crowdfunding that are backing games, or backing arts, and backing hardware companies. And I think the software side of things gets very much overlooked on the crowdfunding side, where it's typically very hard to build a community for a software based company on Kickstarter. So I'm really interested to know how those founders are going to tie into this book on the platform.
Rob Walling:
Yeah. That's a really good question. I mean, that is one thing that I'm doing in my campaign. I obviously have an audience. I have an email list and social following. And I'm actually trying to educate them a bit on … Everybody in my audience knows what Kickstarter is, but already there are people like, "I don't have a Kickstarter account. How do I back this?" And I'm like, "Well, you go to kickstarter.com, you click sign up," so I'm actually trying to bring more people into the ecosystem, to be honest, and I think that will be successful. I think in terms of folks who might get benefit from the book is someone with … You don't have to be technical, you don't have to write code. There's nothing in the book about build software, this and that.
But it is a certain path of entrepreneurship. A, it's wanting to build a software tool. So I think if you don't want to do that, book's probably not for you. But if you've ever wanted to … You've heard about SaaS, you're curious about it, the book really is kind of a playbook, so to speak, for the early stages all the way into a few million dollars in revenue.
Roy Morejon:
Amazing. So I saw one of the reviews on your website for the book, saasplaybook.com. It's from my dear friend, Rand Fishkin, who's also been on the show, amazing guy. You've got some amazing testimonials of just the work that you've been doing over the years in terms of not only the work that you do for yourself, but now the work for other founders. Do we think there's much of a community that's going to get pulled into this in terms of the SaaS side of things? Seems like such a very siloed thing these days, where those founders don't have as much opportunity to build community. And from what I see with the crowdfunding side is campaigns are that opportunity for you to build community, and have those conversations with people, whether it be on platform or off platform.
Rob Walling:
Yeah. I think that's a good point. And to be honest, there was no community for SaaS until maybe it was 2015. There were entrepreneur community and then there were kind of technically minded ones, but really, the first two were MicroConf, which I started kind of accidentally. It was like I had a podcast that was popular, the listeners, let's get together in a room somewhere, and went to Vegas and there were 70 of us. It was just literally an accidental event. Right? This is 2011. And then it wasn't solely focused on SaaS then, but it evolved. And then Sasster was the other one. They're the big, big, big one that 5000 or 10,000.
I do think that this Kickstarter campaign or any type of crowdfunding campaign is a really good opportunity for the SaaS founders to get together, and my goal with it is not only … Because I have an existing community, but there are so many folks, if I go on Twitter, there's bootstrapping Twitter. Right? It's the people who are talking in a circle, and similar with Instagram, or LinkedIn, or whatever. But there is no bootstrapping Kickstarter. And I'm wondering if there is. I'm wondering if I can pull a little bit of that out during the campaign.
Roy Morejon:
Yeah. I hope so too. Again, it's really about building community. And the fact that you're bringing your community over, educating them on crowdfunding, hopefully it opens up this whole new universe for them that they never thought possible, potentially with their startup, whether that be software, hardware, whatever it may be, or even a board game. Right?
Rob Walling:
Roy Morejon:
So let's talk a little bit about the book creation process. I have never created a book, but I get pitched all the time with people wanting me to create a book, and write a book, and do a book about the crowdfunding interesting and all that things that we've learned along the way. I'm very excited about it, but I fear the time commitment that I have to put into this book in making sure that it's so up-to-date because this industry evolves so quickly. So tell me how you go into the book writing industry to begin with, and then how that evolution has changed over now writing multiple books and bestselling books.
Rob Walling:
Oh, that is a really interesting question. I'm glad you asked it. My first book I wrote in 2009 in three months. I was kind of living the four-hour workweek at the time. I had enough products, software, and websites and stuff that I didn't really need an income. And so I had this blog, this is pre podcast, and I was getting so many questions from founders like: How did you do this? Especially it was developers trying to learn to market. How did you do this? How are you working for yourself full-time? So I started just writing essay after essay, and at a certain point, I realized this is longer than essays. This is more than a blog. Right? It's a book. So I self-published it in 2010, I had hoped to sell $5000, $10,000 worth and that was going to be … That was it.
At the time, I was like, "Cool, that'll be worth my time," and it sold $10,000 in the first week. And then the next month, it sold $10,000. And the next month, it sold $8000. You know what I mean? It was crazy. So that book has sold … I self-published it, so you get 90% of the revenue or whatever. And probably $300,000, $350,000 for that first self-published book. Now I didn't luck into it. I promoted it. I marketed it. I had a community. I had an audience. Right? But that was kind of my first foray into this, and I was like, "This is great." What happened then though is, I started starting companies that were bigger and more effort, and I didn't have the four-hour workweek anymore. And when I tried to write this book, SaaS Playbook, it took me two years instead of three months. And I stalled constantly because I was like, "Life gets in the way, companies get in the way." And I need to stop for a month to do whatever.
I eventually had to hire a writing coach who just busted my chops, and would come in and look at unfinished stuff and say, "This is what we're working on. At a minimum, Rob, I need bullets to know what this section is. And even if you don't write it, I'll do a first draft, and then you can revise it in your voice, basically," which I'd never done. I'm kind of a writer, I'm a writer, podcaster, is how I think of myself. So I struggled with letting someone else. It was all my thoughts, and mostly my words, but it was definitely someone else pushing it forward. So this one took me a couple years. Feels great to be done. But I've also … I mean, this time, I've now hired a book project manager as well. The first time, I did everything myself for reasons. And now I have someone who's working 10, 20 hours a week just managing the kick starter, hiring a copywriter, hiring an artist. We hired a videographer. You know all the steps.
And it's basically me and a project manager handing it, so very different approach this time, a lot more people involved and a lot more cash outlay, I will say. But also, the stakes are higher. My audience is probably 20 times the size that it was when I wrote my first book.
Roy Morejon:
Yeah, which is absolutely amazing. Let's talk a little bit about the crowdfunding campaign. I know while we're recording this, the campaign hasn't gone live yet. But I'm really interested to hear kind of some of the takeaways that you've had in terms of building the campaign, building out the page, doing the video as a first timer, and making sure that this thing is ready to go on launch day, that you've got your community geared, and also educated, like you had said earlier, in terms of what Kickstarter is and why you're doing it.
Rob Walling:
Yeah. So a big piece of that for me has been crafting a lot of emails. And so I have the fortune, but also the misfortune, I have four separate email lists across companies that I run. So I have a robwelling.com that's a personal one. I have a podcast list, and then I have one for MicroConf and TinySeed. So I really have four lists, so I have to … I don't have to create four of every email, but it's a lot of work. So one thing that I did right from the start, which is something I don't typically do because I am a writer, is I hired two copywriters. So I hired one copywriter who's amazing, Leanna Patch, she actually intro'd you and I, but she did all the copy for the Kickstarter landing page. And I will never regret that because the copy's amazing, and it took … It probably would've taken me two days to write it, and I just don't have the the time to do it well. Right?
So that was a nice luxury I have this time, hired a professional designer. And then the second copywriter is basically crafting all the emails, and then I go through and put them into my voice. So the education and almost the onboarding of my audience is really happening through email and a little bit through Twitter because that's where my folks live. That's where they know me. But yeah, it's definitely been … I've been trying in my head to weigh: Is this more? Because I could've just done a launch without Kickstarter. Right?
Roy Morejon:
Rob Walling:
I could've just had a landing page. I have a list. And I keep weighing: Is this more work or less work than if I'd just done it myself? And I think it's more work, but the idea is that the benefits will outweigh that work, that the benefits of doing it this way.
Roy Morejon:
Absolutely. So speaking of benefits, what benefits or KPIs are you looking at with this book launch?
Rob Walling:
Yeah. That's a good question. So I get the question a lot of: Why are you doing a Kickstarter? Because again, I've launched prior books, always to a landing page at [inaudible 00:15:20] checkout or Shopify, I can do it because I can email. And the three benefits, the reasons I'm doing the Kickstarter are, number one, I really wanted to offer a bunch of different tiers of rewards. And doing that … And that just is a natural, it's the native language of Kickstarter is to have seven tiers, as you told me, but six, seven, eight, whatever, doing that on a landing page is just a little bit weird. Why do you have seven different options? It would come off weird. So that was the first one.
Second one is I really wanted a hardback book and they're expensive to print. And so I wanted to take pre-orders. And what's the best pre-order system in the world? It's Kickstarter. And then the third is, I really wanted to … I've never … I view Kickstarter as a community, as a social network almost. And it's a commerce network, but a social network. And so I wanted to kind of expose my brand to that and see who's there, and see who's there who hasn't heard of MicroConf, TinySeed, and me before, so that's the calculus I'm weighing.
Roy Morejon:
Well, I know entrepreneurship can certainly be a tough road for everyone. And certainly, we get a lot of feedback from our listeners that are out there. And in those difficult moments, Rob, how do you stay focused on moving forward and making progress, not only on all of your companies and your conferences, but on this book and getting it launched?
Rob Walling:
I love this question. So there's two things, there's internal and external. So externally, these days I have people that rely on me to do things. And if I didn't have that, it's kind of like having a gym buddy, if I didn't have a gym buddy, I'd never go to the gym. But I know that I told so-and-so I'm going to be there at 9:00 AM on that day, and so I do it. So that's how I am now is, the book started having deadlines, and they were kind of artificial, but it became, well, if we're going to kickstart this book, it has to be spring of '23. And in order to do that, it has to be manuscript done by December of '22. You know what I mean? And suddenly, and I don't like deadlines, I've started companies, so no one could tell me what to do, but suddenly, I was working for everybody else, which is good. So that's an external motivator that is a big deal.
We have a conference, a MicroConf, in Denver here in April. I wanted it printed. I wanted some print copies by then. There's a lot of things, a lot of people and a lot of things relying on me, so that's the external. Internal motivation, that's a harder one, I think. May be time for another podcast. But there is a lot. I think as an early stage entrepreneur, it's a lot of just grit and grinding it through. And I think later and later, I need less of that. I just know I get up, even if I don't feel like doing it, you have the muscle. You develop the shipping muscle of just, whether I feel like doing this or not, I'm going to do it.
Roy Morejon:
Amazing. Rob, this is going to get us into our launch round where I'm going to rapid fire a handful of questions at you. You good to go?
Rob Walling:
Roy Morejon:
Let's do this. So what inspired you to be an entrepreneur?
Rob Walling:
Roy Morejon:
If you could meet with any entrepreneur throughout history, who would you want to have a cup of coffee with?
Rob Walling:
Roy Morejon:
All right. He's a common guest on the show, or an answer on the show. Excuse me. I would've loved him to be on the show. What would've been your first question that you would've asked him?
Rob Walling:
Oh, man. That's crazy. How did you learn … How do you tell a story? How do you know … Because everything in this marketing, in his talks, he tells a story, and I want to hear how he crafts it in his head. I want to know his process for it.
Roy Morejon:
That's a great question. What advice would you give to a new inventor or entrepreneur that's looking to launch their new product or book?
Rob Walling:
I would say, look, Kickstarter has an audience, but build as much of your own as you can, some type of following, whether it's social, email, whatever, put content into the world. Put something into the world that makes people want to hear from you, so that you have … There's a huge advantage in having an audience.
Roy Morejon:
100%. What are the top three skills that you think every entrepreneur needs to be successful?
Rob Walling:
I think there's one that's a bias towards action, which is a little bit generic, but it means you do stuff. Entrepreneurs I see succeeding do a lot of things. Second thing is some type of gut instinct or feeling that you develop over time that most of the things you work on are the right things. When you first start out, you work on a bunch of things. You don't know what's right and what's wrong. But you almost develop a taste or a sense of, this is super effective. So it's working on a lot of things, usually they're the right things. And then the third one is a willingness to make mistakes, to fail, to admit it, to apologize if needed, to yourself or to someone else, but not a fear of … No fear or little fear of making the wrong decision.
Roy Morejon:
100%. What's one invention or campaign that you've backed on Kickstarter that's made your life easier?
Rob Walling:
I love this belt with a sliding belt buckle.
Roy Morejon:
Rob Walling:
So it slides instead of having … Yeah. That was I think the first one ever was probably on Kickstarter, but I now own five of those. But I backed that 10 years ago and it changes your life.
Roy Morejon:
Yeah, it absolutely does. That was a project that we worked on. All right. Last question, Rob, and I know you're about to launch your first campaign, but really interested to hear your take on: What does the future of crowdfunding look like?
Rob Walling:
I think it's interesting because subscription crowdfunding as Patreon has kind of done, I think that's going to continue to be a thing and to expand. I also think, as evidenced by me kick starting a nonfiction book, which is quite rare, I think that crowdfunding can and should be expanding beyond … I know games are a … There's a couple categories that kind of rule crowdfunding now, and I think there's a whole other world out there that could use this type of mechanism to get things launched.
Roy Morejon:
Absolutely. Well, Rob, this has been amazing. This is your final opportunity to give our audience your pitch, so tell people what you're all about, where people should go, and why they should check out The SaaS Playbook.
Rob Walling:
Yeah. If you're interested in starting a software company, you should head to saasplaybook.com. Or you can head kickstarter.com and search for SaaS Playbook.
Roy Morejon:
Amazing. Well, Rob, I know you offered to gift us a few books, so we'll make sure that we do some sort of giveaway, so make sure folks drop us a comment on iTunes or on the website. And obviously, thanks again for tuning in. Make sure to visit artofthekickstart.com for the notes, transcript, links to the campaign, and everything else that Rob has done, his amazing life. And of course, got to give a big shout out to our crowdfunding podcast sponsor over at ProductHype, the top newsletter for new products that just launched. Rob, thank you so much for joining us today on Art of the Kickstart.
Rob Walling:
Absolutely, sir. It was my pleasure.
Roy Morejon:
Thank you for tuning in to another amazing episode of Art of the Kickstart, the show about building a better business, life, and world with crowdfunding. If you've enjoyed today's episode as much as I did, make sure to show us some love by rating us and reviewing us on your favorite listening station, whatever that may be. Your review really helps other founders and startups find us so they can improve their craft and achieve greater success like you. And of course, be sure to visit artofthekickstart.com for all the previous episodes. And if you need any help, make sure to send me an email at info@artofthekickstart.com. I'd be glad to help you out. Th
Podcast: Play in new window | Download
Subscribe: Apple Podcasts | RSS