In this episode of Art of the Kickstart, we spoke with Hans Augustenborg, co-founder of Canairi. Due to high development, manufacturing, and distribution costs, Hans and Andreas chose to start a crowdfunding campaign which in just 30 days, received almost $500,000 from thousands of customers in 63 countries. In this episode, we discuss their approach of focusing on one product and their experience with crowdfunding on Kickstarter.

Short on time? Here's what we talked about.
The power of Kickstarter to raise funds to be financially comfortable.

The top three skills that you think every entrepreneur needs to be successful

Advice for a new inventor who's looking to launch their product.
Links
https://www.canairi.io/
https://twitter.com/canairi_io
https://www.instagram.com/canairi.io/
https://www.facebook.com/getcanairi/
Note: As an Amazon Associate, Art of the Kickstart may earn a commission from qualifying purchases.
Sponsors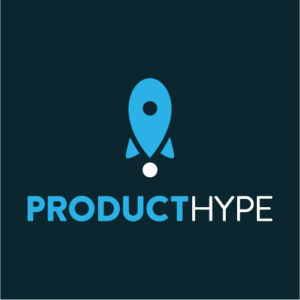 Art of the Kickstart is honored to be sponsored by ProductHype, the leading crowdfunding newsletter. Publishing weekly, ProductHype showcases five of the best, most innovative and exciting crowdfunding projects in an absurdly unique way. Their audience of more than 300,000 crowdfunding fans regularly back featured products and eagerly awaits the newsletter to learn about the new ideas that creators are bringing to market. Learn more about having your project featured in ProductHype, or join the HypeSquad today!
Transcript
View this episode's transcript
Roy Morejon:
Welcome entrepreneurs and startups to Art of the Kickstart, the show that every entrepreneur needs to listen to before you launch. I'm your host, Roy Morejon, President and founder of Enventys Partners, the world's only turnkey product launch company. From product development and engineering to omnichannel marketing, we've helped our clients launch thousands of inventions and earned more than $1 billion in sales over the past 20 years. Each week I interview a startup success story, an inspirational entrepreneur, or a business expert in order to help you take your launch to the next level. This show would not be possible without our main sponsor Product Hype, the weekly newsletter that goes out and shows you the best inventions that just launched. Make sure to check out ProductHype.co and join the Hype Squad. Now let's get on with the show.
Welcome to another edition of Art of the Kickstart. Today I am super excited because I am speaking with someone that I've also met in person at an event globally, worldwide, and got a chance to feel this product in my hands and see it. Today I'm super excited to be speaking with Hans Augustenborg, co-founder of Canairi. Andreas, his partner wasn't able to join us, but these guys are childhood friends. They now run a business selling to customers worldwide after their massively successful campaign with over 3,300 backers, 472,000 US dollars raised for Canairi. So without further ado, Hans, thank you so much for joining us today on Art of the Kickstart.
Hans Augustenborg:
It's an honor and nice to meet you again, Roy, digitally. It was fun last time at the Web Summit in Lisbon. Yeah. Hopefully, we're going to see each other there next time this year.
Roy Morejon:
Absolutely. Yeah. No, it was great meeting there. And definitely great to see your team and see the success that you guys have had now, month after month of bringing this product to market and now selling direct to consumers and we'll definitely dive into all of that. But for our audience's sake, Hans, as if they haven't heard it before, give your elevator pitch for the product.
Hans Augustenborg:
All right, let me try this. It's been a while since we've been pitching for investors. We closed one, so it's good to practice it again. But yeah, it's our product. For the podcast listeners, I'm going to try to explain it visually as possible. Our product is an indoor air quality monitor that looks like a canary bird. And just like back in the days when the mine workers were using real canary birds to detect toxic air in the coalmines, our bird will actually die when the air quality turns bad inside of your home. What it'll do is that the CO2 sensor will detect the air quality and if it's bad, it will through a motor, make the bird drop dead. And then all you have to do is to open a window and ventilate the home until it has a good quality again. And then the bird will automatically pop back up. Simple as that. I'm going to close my window again because I have good air quality in here. And also it's super cold in Denmark in the middle of April.
Roy Morejon:
I was going to ask, what's the air quality or the air temperature right now out there to keep that open also?
Hans Augustenborg:
Yeah. See, now it drops dead. This is how it works. It does a demo run when you plug it on. Maybe it'll change now because it's going to make a detection in five seconds.
Roy Morejon:
Hans Augustenborg:
Oh, it's actually bad because I'm sitting here talking with you and polluting, a lot of shit shoots out of my mouth.
Roy Morejon:
I'm making you pollute your home, this is not good. Well, listen, I think it's really amazing the technology and obviously what you've built. And I think during COVID, all of us were working from home, still working from home, and just had no idea how bad air quality can be, let alone in an office environment, even there. But there you have more flow. You have a front door that's opening and closing. There's air coming in the house. Usually, most of us, especially during the winters, aren't opening our doors or even aware visually of such things are happening inside of our house and then we're getting sick. We're having all these other health issues from it. So the innovation absolutely solves a problem. Jump back in time to when you and your childhood best friend came up with this idea and how that evolved into what it is now.
Hans Augustenborg:
Me and Andreas, we grew up together and we always had fun with just going on with ideas with each other and see if we can innovate something that hasn't already been done. And one issue that I was pretty aware of was the indoor air quality problem, because my dad, somehow he was just super focused on it. My dad is an architect and he's also an engineer, a technical guy, and he just knew that it was a big problem. So I was raised with, "Hey, open the window and the doors," every morning, every evening. But as a child, I didn't really understand the importance of it. And I think the main reason was because this problem is invisible. You can't see air quality. It's invisible, but it's still a huge problem because we spend 90% of our lives indoors, which leads to increased allergies and asthma, bad sleep, even sleep disorders, sometimes even lung cancer.
And it's such a crazy problem that just in Denmark, the health organization recommends every day to ventilate their homes two to three times a day. And they do that because it is a serious problem. And I think it was interesting that it was an invisible problem. And because I have a creative background and work superficially, I thought let's create a visible solution for this invisible problem. And then I start digging into visual symbols of air quality and I thought about, "Ah, maybe we'll do a device that will blink red when you need to do something." But it didn't really strike me as super original or not a motivational nut. So I came across the canary in the coal mine and thought like, "Oh, this is actually a reference that a lot of people know about." And at the same time, it was something that we could mimic with a motor and a CO2 sensor and make actually a powerful analog product out of. Basically, that was what happened.
We got that idea and then we started drawing it and we made a 3D-printed prototype. And then we showed it to people and people were just like, "Whoa, this is something new. And this is something that I actually respond on," not like a blinking lane or like a dishwasher saying, beep beep, when you're going to sleep. There's so many annoying nudges in everyday products that are fighting to get our attention. Even just the phone notifications. And it's just overwhelming as a human being to get all these messages during the day. So having something analog that is not just saying, "Hey, you need to do this," but also it's entertaining you and it's targeting your emotions like, "Hey, a dead bird hanging on my wall and I have the power to wake it up again just by opening the window. I can do that."
Also, the fact that we tried to make an aesthetic product and not just something that looks like a smoke detector, I think that's actually a huge part of the innovation. Because it'll make you put it in a position where it's visible. Because if you have a product that looks like a wifi router, maybe you'll just hide it behind the sofa and you'll just ignore it when it tries to signal you something. Yeah.
Roy Morejon:
What I love about this is, I guess the symbolic nature of that the carbon dioxide is a silent killer, and your product is a silent notification system. It doesn't use the bells, whistles, lights, alerts to get our attention. It's a visual thing to something that is invisible. And I really love the tie-in aspect of all of that.
Hans Augustenborg:
Thank you so much. That's a nice way to put it. It's a silent killer. Yeah.
Roy Morejon:
Hans Augustenborg:
A silent product. I like that.
Roy Morejon:
What I always am interested in, in products like this, because when you think about your customer, it could be everybody. And I think that's always a difficult task. As you guys were putting this product together, thinking about the manufacturing or thinking about the engineering, you got your 3D printer, what led you down the path to crowdfunding and then trying to find your target audience initially with that crowdfunding community?
Hans Augustenborg:
That's a really good question. I think the reason why we picked crowdfunding was basically out of financial situations. We weren't able to afford a big production before even selling anything. That would mean that we would have to take a loan in the bank. And that's super risky. And as two young guys, we didn't really save anything, so we didn't have a big capital we could pull firm. But the other good thing was that before we started, before we would quit our jobs, it would be nice to know if there were any potential in this idea. And a Kickstarter campaign or any crowdfunding campaign allows you to see if there is an interest in your product and if the price is right and actually, as you said, who is your target group. You will get all these answers when you do a crowdfunding campaign. And we found that super interesting.
Yeah, we went on Kickstarter to get financial means to start a production and develop the product further, but definitely also to find our target group. And also it wasn't something that we planned for, but because it became such a huge success, it also made a really good initiative to contact investors and to actually get a reasonable valuation for your company, which is really hard before you sell anything. Because it's super easy for the investor to say, "Hey, I'm taking this big risk. Who knows if it's going to sell?" Then they will trick you in to find all these reasons for your valuation being below $100,000 even. This helped us prove to the investors, "Hey, there's a market for it. We even already made the first $400,000, so you have to tell us why you're the right investor." So that power switch, that was definitely Kickstarter.
Roy Morejon:
Yeah, it's amazing. And again, we've had the fortunate experience of seeing dozens of our clients go on Shark Tank after their successful Kickstarter campaign. And sure enough, most of the products that go from crowdfunding to investors are able to seek and get the valuations that they feel deserved, whether that's 10X their raise or something different, proving that this is a safe bet through a presale, again, always puts the power back on you to be like, "Hey, listen, we've already pre-sold these things. Nobody even had a chance to have an experience with it yet, let alone put it in the house and be able to tell their friends about it. We have a tremendous opportunity here. Tell us why you are the right partner now because we've already done this by ourselves. What value are you going to bring to the table?"
So you said, we put the power back into your hands and Andreas' hands as founders to be able to say, "This is what it's done in one month of time. We've already raised nearly half a million dollars in pre-sales. We've got a great company."
Hans Augustenborg:
Roy Morejon:
Let's talk a little bit about some of the prep work that you did for the campaign to put it in a great position for success throughout and now post-crowdfunding where you're still delivering thousands of orders out to all your customers. What was some of that prep work if you can remember and maybe some of the things that looking back hindsight-wise, you might have changed?
Hans Augustenborg:
None of us had previous experience with doing crowdfunding campaigns, but I had a previous experience from the advertising business and the film production business. I have been at agencies where I've done work for companies like Swatch and Canon Cameras and Carlsberg, so I kind of knew how to deliver stories and do advertising. What we did was we put a lot of energy into the video. It was our main asset and we spent two months making it.
Roy Morejon:
Hans Augustenborg:
And we contacted one of my good friends Casper, who has a production company. And instead of paying him in advance, we gave him, I think it was between 2% or 5% of the total campaign goal. Not the campaign goal, but actually the profits from the campaign. We did the same deal with a 3D render guy who helped us make product renders. And that allowed us to not spend money on it before we knew if there was actually a business in it. And it also gave them a better motivation because the better they did that job, the higher the campaign will probably go. I would definitely recommend people to do that because then the people you're working with, they will not count the hours they spend on the product, they'll actually have a real asset in the campaign, which just highers everyone's motivation. Yeah, you asked what I would've done if I knew.
Roy Morejon:
Yeah. No, but that's a great nugget for everyone out there too. If you're short on funding and there are people that not only believe in the product but believe in you and the business that you're building, a lot of people will do this on sweat equity. They'll be like, "Okay, yeah, pay me a percentage of what it raises or what you end up netting." And again, it's an opportunity to at least have that discussion because we're all bootstrapping it. You're launching this thing with limited funding, friends, family, or whatever's in your savings to bring this amazing idea to market. You want people that are going to be on the same boat rowing in the same direction as you and want to see the success together.
Hans Augustenborg:
Roy Morejon:
I think that's a great nugget for everybody that's out there. There are alternative ways of finding folks that are willing to do things for percentages of the campaign raise. Not, again, like you had said, counting hours and worrying about how much time they spent on it.
Hans Augustenborg:
Roy Morejon:
You get the best energy and effort and output from folks when they know they are going alongside you to make this thing a success together.
Hans Augustenborg:
Exactly. When they're fully invested. And I think, and I'm not trying to become too… I hope I'm not going to sound like a Don Draper guy, but it's hard to put a price on people who are that invested because you're not putting a price on it. The price is going to tell after everyone put that job in. And that's a beautiful thing about it.
Roy Morejon:
What I think was also unique about your local community as well, looking at the community side of crowdfunding, Copenhagen was certainly the top city where you guys are from, but we didn't actually have… I think this is probably one of the first campaigns I've ever seen with a US city as one of the top cities as a backer, but certainly United States was the top country, but you had backers coming from all over Europe and all over the world coming into this, which was really unique with an average about a third of the backers still coming from being brand new backers, which is always great, bringing more people into crowdfunding and understanding how new innovations and ideas are getting launched and funding them and going through that process.
But it looks like you had a great community that was ready to go not only within your local community but Europe, if you will, as being a greater community. Any tips or tricks or things that you guys did that was unique to activate European crowd funders coming in and supporting you guys?
Hans Augustenborg:
Yeah. I think one of the things we did was I reached out to a lot of design magazines and Instagram accounts because that were our category. I think that helped spread the word in terms of PR. What we also did was we held a launch party, a physical launch party, even though it was in the middle of Corona in the US, I think we just got out of it. We had a little window where people could have physical gatherings and we threw a party for all our friends and families and their friends. We said to everyone, "Hey, invite your friend." And then we paid for the first hundred beers or whatever, and we had a friend DJing and we showed the product and we made a speech. And actually, I think what it did was that it gathered 100 people. A lot of them backed our product. A lot of them went to different events and talked with friends about our product.
And then I think it actually spread the word in a way that you don't see digitally. A lot of them, they posted pictures and they would share it. Somehow they felt more invested in our mission and wanted to help us because they saw it live. And we had a bit of hesitation before doing the event because we thought, "How embarrassing would it be if we do this party and then we'll just see on the screen like, oh, $0 collected. This is a major crisis." But yeah, you have to go for it. You have to go all in. And that was what we did.
Roy Morejon:
I think that's really good because again, you're taking an offline action, having beers, being able to talk, show people the product. It exists. It's real. We're real. It's coming to market. And then again, I think one of the things that a lot of people miss is just the value of a share. Sharing it on your social platforms, that can bring in more money than just going and backing and supporting it at a $5 level and just giving the high five or the $1 pledge of support to follow along with the updates. If you can't afford the product, the social share itself brings in money. I don't think enough people activate that within their crowd or their local community to just be like, "Hey, just share it. That's all we need."
Hans Augustenborg:
Exactly. Also, I think there's a big difference between, what do you say, just a regular person sharing it on their personal page compared to a professional crowdfunding magazine saying it on their page. Because Facebook algorithms, they can definitely track like, "Oh, this is a commercial activity. We'll lower the reach." Otherwise, you'll have to pay for it. So activating normal people with organic reaches that could actually go up to a couple of thousand people that has actually has a big value. Yeah.
Roy Morejon:
Talk to me about some of that experience with your backers during the campaign and post-crowdfunding campaign. How did that go? How did you guys manage all of that? And did you get any insights from them to shift maybe what version 2.0 looks like?
Hans Augustenborg:
Come again? How we used our community to develop the product?
Roy Morejon:
Or just managing any of their feedback that they had during the campaign or after the campaign once they got the product.
Hans Augustenborg:
Luckily a lot of people were just like, "This is it. We love it. Don't do anything and thanks for not doing an app with it. Thanks for keeping it so simple and dumbed down." But one thing we did though was we changed the charging port from mini a USB to USB-C because a lot of people say like, "Hey, just make it future-proof and go USB-C already." And we were like, "Yeah, that's an obvious one. Why didn't we think of that?" So small things like that. And some people mentioned like, "Hey, it would be cool if we could change the color." And we still haven't done that because we really want to keep it yellow because it has the symbolic value. But actually, we made the construction in a way, so we are actually allowed to change the bird super easy. And this allows us to do different colors or a collab. Or if this [inaudible 00:22:31] bird will break, we can actually swap it out. And that's also good in terms of sustainability. And that was also because of the community. Yeah.
Roy Morejon:
Amazing. With all of the things that went through the campaign and your tremendous success that you guys are having now, what's a tip for all of the other creators that are out there? You guys raised over 3.2 million Danish krones with this crowdfunding campaign. What's something that you would recommend to our listeners or people that just need a kick in the butt to get their idea off the ground?
Hans Augustenborg:
I would say do the Kickstarter film when your product are 80% finished. I think a lot of people go wrong with developing the product forever and ever because there'll never be a natural stop. Eventually, you will have to put it out in public and see how people receive it. And the quicker you do it, the quicker you can implement and update small things, so don't be afraid to put it out there. And we also did an Instagram, I think half a year before the Kickstarter, so it was kind of public. We were just sharing it with friends and testing ads, like pre-campaigning. The biggest advice would just be to publish it before it's ready. When it's 80% done, then it's ready for the public, I would say.
Roy Morejon:
Amazing. Well, Hans, this is going to get us into our launch round where I'm going to rapid-fire a handful of questions at you. Are you good to go?
Hans Augustenborg:
Roy Morejon:
Let's do this. All right. What inspired you to be an entrepreneur?
Hans Augustenborg:
Definitely… Oh shit, I have to be quick. Sorry. Sorry for sharing.
Roy Morejon:
Hans Augustenborg:
I would say creative freedom and the possibility to make something that doesn't exist yet.
Roy Morejon:
Amazing. If you could have coffee with any entrepreneur throughout history, who would it be?
Hans Augustenborg:
I'm going to say the guy who invented the iPad. Not sure who it is, but I know that Steve Jobs also was a part of it. Yeah, I would say Steve Jobs. Yeah, it's an easy one actually.
Roy Morejon:
I think it was this guy, right, Tony Fadell with Build?
Hans Augustenborg:
Ah, that's right. That's right.
Roy Morejon:
I was gifted it by another entrepreneur.
Hans Augustenborg:
I think it was the Web Summit also.
Roy Morejon:
I haven't read it yet. All right. Let's say it was Tony, what would be your first question for Tony?
Hans Augustenborg:
I'd say Tony. Probably some of the questions that you asked me today, but maybe I'm super not prepared for that. But that's kind of part of it. Maybe how to resist on making new features? Where do you draw the line like that's enough features? The next features will be in 2.0 version. That would be a question I would ask.
Roy Morejon:
Hans Augustenborg:
Where do you draw the line?
Roy Morejon:
Feedback, always good. What advice would you give to a new inventor who's looking to launch their product?
Hans Augustenborg:
Test it on people that you don't know and listen to their honest answers. I made a lot of projects in the past, creative projects, not super business, but also just films or funny ideas. And I always shared them on Instagram and Facebook. And when I shared Canairi, I could just see people, like 30 of my friends shared it to their friends. I think that the more you are open about your ideas, the better you are to actually compare them and see how good of an idea it is. Because I could definitely feel, whoa, people have an exceptional love for this project. That has to mean something.
Roy Morejon:
You dropped a great nugget.
Hans Augustenborg:
Roy Morejon:
Yeah, that was a great nugget in the beginning is talk to people that aren't your friends and family. Because they're maybe not even your customer. So getting critical feedback from people that you don't have a relationship with, solid nugget there. What are the-
Hans Augustenborg:
Who is going to be your consumers? Yeah.
Roy Morejon:
What are the top three skills that you think every entrepreneur needs to be successful?
Hans Augustenborg:
To not be a perfectionist because it's never going to get perfect. They're always going to be some problem with the production line or the sale is not going perfectly, or investors not coming through, or financial crisis. There's so many things that's out of your control. I think the ability to be okay with not having control all the time is probably the greatest skill you can have. And to be able to pull out of it and say like, "Oh, it's 5:00, now I have to do something else. And I will go back to the ship tomorrow morning." Because otherwise, you're going to burn out. I think that's the most important skill.
Roy Morejon:
Amazing. Where do you see yourself in three years?
Hans Augustenborg:
I see myself with financial freedom and the opportunity to do any creative project that I really want and not having to think about the bills. But I think we'll have to say 10 years before that's realistic. But I think where I'm at now is I'm super grateful where for where I'm at now, running a business with my best friend and we can actually pay ourselves salaries. Our girlfriends haven't left us yet, so what more can you ask for? I think that's a pretty sweet place to be.
Roy Morejon:
Absolutely. Yeah, absolutely. All right. Last question, Hans, in the rapid-fire round. And again, you've run such a successful campaign, I'm really interested to hear your take on what does the future of crowdfunding look like?
Hans Augustenborg:
I think equity crowdfunding is interesting. I haven't looked too much into it, but I think just more smooth framework. I remember when we did Kickstarter, you need a new company to collect all the addresses. I can't even remember the name for it, but there's so many steps in the administration of it and it's kind of a jungle when you do it the first time. Maybe a more tight framework within the platforms whether it's Kickstart or Indiegogo or whatever. Just like a total solution. Because there's so many third parties and they're super helpful. But the more easy it would be to find the right partners, that would be a nice update for the crowdfunding community, I think.
Roy Morejon:
Amazing. I agree. Hopefully, it's coming soon. We shall see.
Hans Augustenborg:
Yeah, I guess Enventys have something in the pipeline.
Roy Morejon:
Hans Augustenborg:
Roy Morejon:
Hans, this has been amazing. This is your opportunity to give our audience your pitch, tell people what you're all about, where they should go, and why they should go buy a Canairi.
Hans Augustenborg:
I think unlike many other gadgets and products these days, our products actually give you an opportunity to improve your indoor air quality and thereby your health, which is pretty fundamental. If I were you, I would buy an aesthetic indoor air quality monitor like our Canairi. And the good thing is that we have a coupon, so you can go to our website and order a Canairi anywhere you live. We have free shipping worldwide. Just use the code ROY25, R-O-Y-2-5. Then you're going to get 25% discount and the code is going to last a month. So don't be hesitant.
Roy Morejon:
Hans Augustenborg:
Roy Morejon:
Well, Hans, thank you so much for offering to coupon and discount this product for our amazing audience out there.
Hans Augustenborg:
Roy Morejon:
Make sure you can check out Canairi and the product itself. Obviously, thanks again for tuning in to Art of the Kickstart. Go to the website for the notes, the transcript, links to their website and the Kickstarter campaign, and everything we talked about today. And, of course, a big shout-out to our crowdfunding podcast sponsor over at Product Hype, the top newsletter for new products that just launched. Hans, thank you so much for joining us today on Art of the Kickstart.
Hans Augustenborg:
A pleasure to join you, Roy. It's been fun. And have a good day in the US. We are a couple of hours ahead, so I'll go to dinner.
Roy Morejon:
Beautiful. Thank you, sir.
Thank you for tuning into another amazing episode of Art of the Kickstart, the show about building a better business, life, and world with crowdfunding. If you've enjoyed today's episode as much as I did, make sure to show us some love by rating us and reviewing us on your favorite listening station, whatever that may be. Your review really helps other founders and startups find us so they can improve their craft and achieve greater success like you. And, of course, be sure to visit ArtoftheKickstart.com for all the previous episodes. And if you need any help, make sure to send me an email at info@ArtoftheKickstart.com. I'll be glad to help you out. Thanks again for tuning in. I'll see you next week.
Podcast: Play in new window | Download
Subscribe: Apple Podcasts | RSS