In this episode of Art of the Kickstart, we spoke with Ryan Chung, Chief Strategy Officer and Head of International at Unlimeat. What started as a plant-based meat brand in Korea has expanded to the United States through the company's Kickstarter campaign. The team focused on weaving their goal of reducing food waste into every aspect of Unlimeat. Listen to learn more about the brand's rise and challenges the Unlimeat team faced while entering the plant-based food industry.
Short on time? Here's what we talked about.
As a pioneer of plant-based meat in Korea, Unlimeat is working to make plant-based eating more interesting, with the overall goal of reducing food waste. 

Ryan and the Unlimeat team initially started with healthy juices and porridges, eventually transitioning into plant-based meats after finding inspiration in the United States.

Market analysis in the United States made the Unlimeat team decide to create a jerky after all the plant-based jerkies they sampled in the United States were unsatisfactory. Prototyping the plant-based meat included studying plant proteins and yielding them with other materials.

Unlimeat initially launched on a local crowdfunding platform in Korea and then transitioned to Kickstarter. Hear some diferenes between the two platforms.
Links
Note: As an Amazon Associate, Art of the Kickstart may earn a commission from qualifying purchases.
Sponsors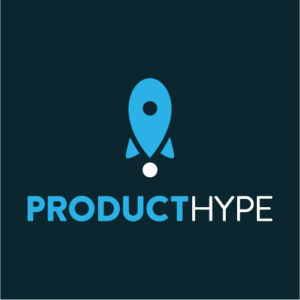 Art of the Kickstart is honored to be sponsored by ProductHype, the leading crowdfunding newsletter. Publishing weekly, ProductHype showcases five of the best, most innovative and exciting crowdfunding projects in an absurdly unique way. Their audience of more than 300,000 crowdfunding fans regularly back featured products and eagerly awaits the newsletter to learn about the new ideas that creators are bringing to market. Learn more about having your project featured in ProductHype, or join the HypeSquad today!
Transcript
View this episode's transcript
Roy Morejon:
Welcome entrepreneurs and startups to Art of the Kickstart. The show that every entrepreneur needs to listen to before you launch. I'm your host, Roy Morejon, president and founder of Enventys Partners. The world's only turnkey product launch company. From product development and engineering to omnichannel marketing, we've helped our clients launch thousands of inventions, and earn more than $1 billion in sales over the past 20 years. Each week, I interview a startup success story, an inspirational entrepreneur, or a business expert in order to help you take your launch to the next level. This show would not be possible without our main sponsor, ProductHype, the weekly newsletter that goes out and shows you the best inventions that just launched. Make sure to check out producthype.co and join the HypeSquad. Now, let's get on with the show.
Roy Morejon:
Welcome to another edition of Art of the Kickstart. Today, I am super excited because I am speaking with the one and only Ryan Chung, who leads international business at Unlimeat, Korea's number one plant-based meat brand. So, if you haven't checked it out so far, it's on Kickstarter, it's active right now. Definitely go check it out. But a little bit more background on Ryan. He's got extensive global operations experience, both at large companies like Tesla and Samsung, and other tech startups. And Ryan is a strong advocate of plant-based diets for a healthier life and more sustainable food system. So Ryan, thank you for joining us today on Art of the Kickstart.
Ryan Chung:
Thank you for having me.
Roy Morejon:
So, let's talk about Unlimeat like I've never heard about it before, and like most of our audience likely has never heard about it before. And talk about the product, and what problems you're trying to solve.
Ryan Chung:
Sure. Well, Unlimeat is really Korea's number one plant-based meat company. We were the first to launch our plant-based burger, and also probably the first in the world to make Korean barbecue into plant-based. So, what we're trying to do, after the first generation of plant-based burgers and sausages came out, was to really make plant-based eating more interesting. So, we're trying to bring, obviously our roots, the Asian delicacy into the plant based, but also we're trying to go back to why we were founded. Because we started our business with the idea of reducing food waste actually, which was a huge problem. It still is. And Korea, where we are from, was the worst contributor.
Ryan Chung:
So, what we try to do is, use an upcycled ingredients. So, there are many food items that are thrown away because of their ugly images and appearances, and we try to reuse them to make our meats. And we still do that today with our Korean barbecue. So, in Korea, we are a plant-based meat company with really diverse variety of meats, anywhere from Korean barbecue, to pulled pork, to minced patty, pepperoni, and deli slices. And in addition to making those meats, we also try to make them easier to consume by making them into dumplings, jerkies, katsus, and all kinds of Asian foods that you'd encounter in any of the Asian restaurant.
Roy Morejon:
So, it sounds like you guys have been around for a while on your basically the impossible foods of America over in Korea. So, talk about the business and how it got started, and how it's evolved into what it is today.
Ryan Chung:
Sure. So, four years ago, yes, our founder, had an idea about how to help reducing the food waste, and that was again, use an upcycled ingredients. So, we started using upcycled ingredients to make healthy juices and porridges. Then two years into it, we pivoted our business into plant-based meats, after actually having a chance to have [inaudible 00:03:47] in the United States, we thought it was brilliant ideas. So, for two years, we spent years of R & D, and investment to create our first Korean barbecue slices, which has been a huge success in Korea. So now, after the pandemic is winding down, we're trying to make it out into the world, by showcasing it to the United States as our primary market.
Roy Morejon:
So, why did you choose jerky? And I have a good assumption just because most Americans, I think are not only aware of jerky, but probably eating it on a weekly basis. But why I guess, the initial thought of bringing all product to the states?
Ryan Chung:
Right. So, we have a number of interesting products that we could bring into the US market, when our team sat down and discussed what would be the best products to showcase what we can do to make plant-based eating more interesting to the US consumers. Because US consumers different from Koreans, already had at least a couple years of awareness, and probably experience in having plant-based meats. So, we wanted to offer something that is different and also something that is better than what's out in the market. So, when we did our research, that was jerky. So, we actually started making jerky, targeting the US market a couple year ago, and wanted to make it better.
Ryan Chung:
So, we tasted actually all the plant-based jerkies out in the US, and many of them, I mean to at least our taste buds, were not good. I mean, they were definitely looked healthy because they were made out of interesting greens like mushrooms, and kelp, and bananas and everything. So, even though many of them really were interesting and innovative, what we thought was, "Hey, I'm sorry, but we really can't finish even a bag here." So, what can we do? Can we really make plant-based beef jerky as good as real beef? And I think we cracked the code, and that's why we made our plant-based jerky and launched it here in the US.
Roy Morejon:
Amazing. So, if you would, give us a little bit of the science. Because I think it's truly amazing how companies like Unlimeat are doing it with everyday ingredients, that you would just see in most foods that you would be eating normally and the combination of them, as well as just the overall process of not only making it look like meat to fool our brains and sense of smells, but the taste also being there as well. How have you guys cracked the code on that?
Ryan Chung:
Right. I think many people are probably wondering, what happened over the past years, and why is this becoming more popular, this plant-based food? Because as we all know, vegan food has been around for a long time. What's different this time, however, is really the innovation in how we make the vegan meats. In order to make plant-based meat, really there are a number of components, but it really starts with raw materials. So, these days, we have wider array of plant proteins, whether that's soy, pea, rice, potato that are available. And what's also has developed is how we make fats and oils, because they make the critical components of what makes meat juicier and more flavorful. So, what we do is, we've been testing really different types of plant proteins. We use both soy and pea for sure, but also we use rice and potato for many of our products.
Ryan Chung:
And we have been also investing a lot of time on how to make them come out as the meat. So, there are various ways to basically so-called extrude your proteins to make it like a beef. And we spend a lot of time to use our protein, to make it like a meat. And that involves obviously, heavy investment in machines, but also how you process the meat from the raw materials to extruded form. So, that's what we have spent a lot of years really perfecting the flavoring, the extrusions, and then the production process to make it more like meat. And of course, in addition, flavoring and coloring are important. We try to really make it cleaner and healthier by not really using any kind of MSGs or artificial additives. Instead, we're using more healthier ingredients like fermentative soybean, and oranges, and beets to make the plant-based jerky that that we have now.
Roy Morejon:
Yeah, it's amazing. I mean, it looks like there's been more time spent on the science behind this than potentially other elements of launching a product and getting it out there.
Ryan Chung:
Yeah. I think that is really the fascinating part of the plant-based food technology. You may have noticed the protein content is something that we actually can balance. So, we can actually add more protein as people want in a given product, which is not something you can do with animal, because it's given. You can't just inject more protein to your animal. But for our plant-based food, we can do that. Obviously, that increases the price. So, how you optimally balance the price versus how much protein you get in the product is a choice, but those are the things you can do. And you can also do that with fats, and oils, and also the colors and everything.
Roy Morejon:
Amazing. Let's talk a little bit about the active crowdfunding campaign. I mean, you guys are over 700% over the public facing [inaudible 00:09:23] goal with over 400 backers. So, the product looks like it's resonating well with the crowd, again, albeit a smaller one, but certainly one that seems passionate about multiple different things that you guys have launched into the product itself. So, let's talk a little bit about the crowdfund campaign, and how you guys all decided as a team to use this as a platform to launch directly into the United States with your innovative food product?
Ryan Chung:
Sure. So, two years ago, we launched our plant-based burger in Korea using the crowdsourcing platform in Korea. And it was a huge success. I think we made almost $60,000 or so in one month. So, we knew the power of crowdsourcing. So, when we thought about how to launch our product in the US market, Kickstarter was the first platform to think about. Again, because what we're trying to do, is to really give experience for early adopters to try and test taste it, and then share experiences. Because food is very sensitive. Not many people are trying new things every day. So, we wanted to demonstrate, however, to more people that, "Hey, try it and see if you like it, and just let us know how you think. Because once you taste it, you know immediately whether you like it or not."
Ryan Chung:
So, that's why we thought Kickstarter is a perfect platform to get those people who are interested in trying new type of food. And also, we were able to find a great partner, Enventys Partners has been a great agency work with every step along the way. So, I think both really contributed to our decisions to launch our product in Kickstarter. And yes, as you said, we've been pleasantly surprised by how quickly, I think in the same day, we already achieved our goal. And within a week, we're over 200% over our goal. So, I think what we have put out there resonates with people, because honestly, as I said, I don't think there is really good enough jerky yet out there that can really compete against the animal beef jerky.
Roy Morejon:
Amazing. So, you mentioned that you had launched using crowdfunding locally in Korea, and then transitioned with new product over to Kickstarter, mainly a US-based market, I think about 75% of it based in the states. What were some of those differences that you guys did in terms of launch from one platform to the other outside of language?
Ryan Chung:
Sure. I think we looked at how the Kickstarter page, for instance, looked and different from what you put out in other country, especially the Korean crowdfunding platform. I think the video, having a really good video clip, was different. Having founders speak more about the product in a live manner, even in more raw form, not in a nice setting, but really just candidly speaking, maybe using your phone to talk about product [inaudible 00:12:24] another.
Ryan Chung:
And also, I think the pre-funding preparation was a key we found out. So, Korea is different. Koreans do not really use email marketing as a marketing tool. But here, we wanted to gather fans and prepare before launch, people who'd be interested in hearing more about us. So, we spent over a month reaching out to people, sharing our stories, to get their emails, and then send it out once we launch. So, those two things are probably the most different aspect of the Kickstarter.
Roy Morejon:
Amazing. Well, earlier you had mentioned, working with us here at Enventys Partners for a while, what were some of those considerations that you guys looked at when you were choosing an agency to partner with to launch this new innovative food product?
Ryan Chung:
Sure. I think one was definitely experience. I mean really, how many crowdfunding campaigns the company has done. And also, if they had experience in food, was another. And the third thing, but really the key factor for us, was how passionate they are actually to engage with us. Because what we're trying to do here, is obviously different from a nor-… I mean, every Kickstarter project is unique and something that is innovative. So, unless your people believe in it together, I think it's really difficult to work with. So, we were looking for people who are passionate, eager, and trying to really try whatever that works. So, instead of following just a playbook, "Hey, this is how it's done."
Ryan Chung:
Like, "Hey, what about this kind of way of marketing? How about these people? How do we more figure out a way to reach out to people who are not just vegans for instance?" Because what we're trying to do is of course, we love vegans and we want to showcase our products, but we also want to gather people who are, who are traditionally not interested in vegan food at all. So, those are the things that we want to discuss, and the agency has been very helpful reaching to those people.
Roy Morejon:
Amazing. So, I know there's a couple weeks left in the campaign. What are some of the learnings that you and your team have had along the way, that you're willing to share with the audience, so maybe they can expand upon those things?
Ryan Chung:
Sure. I think we heard numerous times and we probably are at fault of not listening to those advices ourselves, but starting early, enough time to prepare, not only your page and all the videos and everything, but reaching out to people to gather their information so that you have enough pool to reach out later is one. And also, the second thing is, think hard about what kind of messages you want to get across. Because there are so many things you want to talk about, but really having a key point that can resonate people authentically is what matters.
Ryan Chung:
The third thing is, there are many details, mainly things that you want to do, whether it's SNS, or nowadays you're TikTok, YouTube, or other campaigns you want to do. But sometimes you just want to focus on the best way to reach to people. So, instead of diverting your attention, especially if you're a startup, you don't have many people who are dedicated to this. So, especially if you're a small group of a team like us, then you want to have a clear focus on the best channel to reach out to people, and just focus on that instead of going everywhere.
Roy Morejon:
Amazing insights there, Ryan. With that, that's going to get us into our launch round, where I'm going to rapid fire a handful of questions at you.
Ryan Chung:
Oh, yes.
Roy Morejon:
You good to go?
Ryan Chung:
Let's go.
Roy Morejon:
All right. So, what inspired you to be entrepreneurial?
Ryan Chung:
Actually, that's a good question. I was actually in a very tradition industry called consulting, managing and consulting.
Roy Morejon:
What?
Ryan Chung:
And one day, I read a book by Walter Isaacson, called Innovators. And that book really changed, I think, my life. Because that's when I realized, there are so many interesting things that can change the history of our life. So, that's how I got interested.
Roy Morejon:
Amazing. So, if you could meet with any entrepreneur throughout history, who would you want share a bag of Unlimeat jerky with?
Ryan Chung:
I have to say Steve Jobs. So, he was obviously one of the big inspiration for me to move to Silicon Valley. I live near Cupertino Campus, unfortunately, it was too late for me to see him. But every time I visit the campus with my friends who work at Apple, I get someone much inspiration. So…
Roy Morejon:
Nice. What would've been your first question for Steve?
Ryan Chung:
He's actually famous for eating healthy, and planting everything he eats. So, I'd love to talk about plant-based jerky, but also plant-based lifestyle with him, and how he think about those living healthier life.
Roy Morejon:
Nice. What's one book you might recommend to our startup founder, entrepreneurial listeners?
Ryan Chung:
Sure. I mean, as I said, Walter Isaacson has published so many interesting books, but The Innovator has been my top choice, for everyone who is interested in learning more about how we got all these kind of innovation. Everything from coding, to computer science, how it got started, transistors, everything. I think that book is the pinnacle of innovation. So, definitely [inaudible 00:17:55].
Roy Morejon:
Amazing. What advice would you give to a new inventor or entrepreneur that's looking to launch their new food product?
Ryan Chung:
I think definitely try to be true to yourself. I mean, food is something that is really easy to trick, thinking that, "Hey, I think this food is good." So, everyone would like it. I think that's a big mistake. Because taste is something that is very subjective. Some people may like it, others may not. So, just try to not just share your own foods with obviously yourself and your family, but really get it out to as many people, and listen to what people say. Especially listen to people who say, "Hey, your food obviously isn't good." And you have to think about why this, and how to make it better. Because it's very easy to just fool yourself and say, "Hey, these are good and everyone should love it." So…
Roy Morejon:
Solid advice there, Ryan. Yeah, definitely take the feedback every time you can have an opportunity to get it. Right?
Ryan Chung:
Yup.
Roy Morejon:
All right. Last question, Ryan. What does the future of crowdfunding look like?
Ryan Chung:
Crowdfunding, again, this actually was my personally first time to engage full time in crowdfunding. It's been around for a very long time. In some part of the world, crowdfunding has become having a bad name to it, because from where it started, which was a platform for really innovators and startups to promote their product, many large companies, for instance, just use it as just marketing gimmick. But I think still after having gone through this Kickstarter myself, from beginning to the end, I believe the spirit is still there.
Ryan Chung:
It is, I still think, the best way to get your products out there as quickly as possible and get it tested. So, we should not lose sight of why it exists. But second, I think, I still encourage again, many people to go in and try one or two. It helps not only to satisfy your needs to try a new things, but it goes a long way to our inventors to get inspired and motivated to go further. So, definitely I think crowdsourcing is still very much good in life, and I hope more people actually gets to use it on a regular basis.
Roy Morejon:
Indeed, Ryan. Well, this has been amazing. This is your opportunity to talk to our audience, give them your pitch. Tell them what you're all about, and tell people where to go, and why they should check out Unlimeat on Kickstarter.
Ryan Chung:
Sure. I think everyone is definitely looking for healthier and better way of living. And I would just say, try it yourself. I'm just not going to say more. Try it, see what you think, and that you'll know why we think it's a good way to make your lifestyle a little bit healthier. Plant-based jerky is our products going to Kickstarter. You can just type in plant-based jerky and Unlimeat, U-N-L-I-M-E-A-T, will be the first to pop up. So, please go there before it ends in July 12th, and try it yourself. Thank you.
Roy Morejon:
Amazing. Audience, thanks again for tuning in. Make sure to visit artofthekickstart.com for the notes, transcripts, links to the campaign, everything else we talked about. And of course, thank you to our crowdfunding podcast sponsor over at ProductHype, the top newsletter for new products that just launched. Ryan, thank you so much for joining us today on Art of the Kickstart.
Ryan Chung:
Thank you, Roy. It's a pleasure.
Roy Morejon:
Thank you for tuning into another amazing episode of Art of the Kickstart. The show about building a better business, life, and world with crowdfunding. If you've enjoyed today's episode as much as I did, make sure to show us some love, by rating us and reviewing us on your favorite listening station, whatever that may be. Your review really helps other founders and startups find us, so they can improve their craft and achieve greater success like you. And of course, be sure to visit artofthekickstart.com for all the previous episodes. And if you need any help, make sure to send me an email at info@artofthekickstart.com, I'd be glad to help you out. Thanks again for tuning in. I'll see you next week.
Podcast: Play in new window | Download
Subscribe: Apple Podcasts | RSS