Welcome to another episode of Art of the Kickstart, where we explore the world of entrepreneurship and innovation. On this episode we are joined with two exceptional guests. First, we have Melissa Davis, the ingenious mind behind SitBax, a revolutionary bleacher seat with a successful Kickstarter campaign raising over $80,000. Melissa, a dedicated mom, shares her inspiring journey from idea to crowdfunding success. Our second guest is Forde Aley, an expert in product development and sourcing, who has worked with major retailers on a diverse range of products. Join us as we dive into the dynamic world of startups, from concept to execution, and be inspired by these remarkable entrepreneurs.

Short on time? Here's what we talked about.
Transition to Entrepreneurship: Melissa Davis discussed her transition from being a full-time employee to a full-time entrepreneur. Talking about the challenges of balancing her role as a mom with three active teenagers and managing multiple responsibilities. Melissa highlighted the learning experience and the need for work-life balance.
Diverse Product Sourcing: Forde's company's ability to source and manufacture a wide range of products, from chairs to privacy screens. Emphasising the importance of experience, established SOPs (Standard Operating Procedures), and the team's resourcefulness in successfully executing diverse projects.
Links
www.shiningwaysourcing.com – currently on Kickstarter with Sitbax Bleacher Seat https://www.kickstarter.com/projects/2001332735/sitbaxtm-bleacher-seat-game-changing-comfort
Sponsors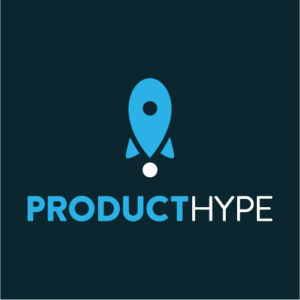 Art of the Kickstart is honored to be sponsored by ProductHype, the leading crowdfunding newsletter. Publishing weekly, ProductHype showcases five of the best, most innovative and exciting crowdfunding projects in an absurdly unique way. Their audience of more than 300,000 crowdfunding fans regularly back featured products and eagerly awaits the newsletter to learn about the new ideas that creators are bringing to market. Learn more about having your project featured in ProductHype, or join the HypeSquad today!
Transcript
View this episode's transcript
Roy Morejon:
Roy Morjon:
Welcome entrepreneurs and startups to Art of the Kickstart, the show that every entrepreneur needs to listen to before you launch.
I'm your host, Roy Morejon, president and founder of Enventys Partners, the world's only turnkey product launch company. From product development and engineering to omnichannel marketing, we've helped our clients launch thousands of inventions and earn more than $1 billion in sales over the past 20 years.
Each week I interview a startup success story, an inspirational entrepreneur, or a business expert in order to help you take your launch to the next level. This show would not be possible without our main sponsor ProductHype, the weekly newsletter that goes out and shows you the best inventions that just launched. Make sure to check out producthype.co and join the Hype Squad. Now, let's get on with the show.
Welcome to another edition of Art of the Kickstart. Today, we have a very special treat for you. We've got two guests. And not only two guests, but we've got two special guests sitting with me. First, let me introduce Melissa Davis, the inventor of SitBax, the bleacher seat, a mom, active, three teenagers who basically put an idea out there to solve it, and she has. There's an active kickstarter campaign going on right now, over 80 grand raised. It's in its final week, so super excited to have Melissa Davis on the show.
Also, we have a second guest, not as a follow-up, but definitely super excited to have Mr. Forde Aley with me. Hopefully, I pronounced that right. Really special because Forde has a very interesting company that's helped out some of the largest retailers in the world. He's got an amazing background in product development and knows everything you need to know from concept to retail shelf. So without further ado, let's dive in and learn how these founders are revolutionizing the way that startups source and launch products.
So Forde, Melissa, thank you so much for joining me today on Art of the Kickstart.
Forde Aley:
Yeah, thanks so much [inaudible 00:02:00].
Melissa Davis:
Having us join, appreciate it.
Roy Morjon:
Super excited. So we've got an active Kickstarter campaign running right now for SitBax. So Melissa, I'm going to start with you, give me a little bit of the background and kind of maybe that aha moment that led you to launching this innovation.
Melissa Davis:
It was about a year ago, I was sitting at one of my son's soccer games after having sat at my daughter's soccer practice, tennis game, and I believe I had been to a football game and sat in the bleachers that week.
I think the night that I had the epiphany was my fifth time that week alone, spending hours on end on bleachers. And with most middle school and high school bleachers, they're usually aluminum or wood and they're extremely uncomfortable unless you're sitting there for five minutes. So after five days, multiple hours of sitting there, and working at a computer all day long, my upper back and neck were killing me. I actually sent a text to Forde and his business partner Mark, and said, "Guys, my back and neck are killing me. I have Google searched everywhere trying to find a seat that has a high support for the upper back and I can't find anything." And I was snapping pictures of everybody's back in front of me with the low back seats. I said, "That's not going to cut it for me." I've been through five or six, seven of iterations of bleacher seat prior to that time, and Mark had such a beautiful response. He said, "Why don't you make one?"
I mean, I've spent 25 years of my life making products for other people, and it never occurred to me, "Wait a second, I can do this." And so, that idea and that one prompt led me to dive in, and research,| and see what was out there and figure out was there anything that I could Frankenstein together to meet my need. And lo and behold, the SitBax was born.
Roy Morjon:
Melissa Davis:
So a couple of months later, a couple iterations later after this sketch on the napkin, as you say, all the way through to initial prototype, we actually had a functioning [inaudible 00:03:58] that checked all the boxes for me, high back support up, neck support, and we put a little cool rotation device in there. So yeah, solved my problem and, in turn, it looks like we're solving some other people's problems as well based on the Kickstarter results,
Roy Morjon:
Hundreds of other people's problems. Absolutely.
So in terms of the campaign or maybe introductions wide Forde, I mean, you guys have an amazing company with Shiningway, where you guys have really carved out this unique niche in the world of product sourcing in the manufacturing side. So I'd love to know kind of how you got into that and the challenges that you guys take on are pretty amazing in terms of products that need rigorous checks or making sure that these ideas, innovations from stainless steel to drink ware, to chairs, to tents to SitBax chairs that you guys can figure out and make sure that it comes to market successfully. How did you get into it and how are you guys driving so much success for founders?
Forde Aley:
Thanks very much. I started a long time ago in NASCAR, that was my first foray in the licensing. And it turned out at that point, Mark Knoll, who is my current partner, was my sourcing agent at the time. He had an office in Hong Kong. And then, we just had a lot of evolving from there where we were selling lots of different items to major retailers, Sam's Walmart being some of the biggest ones, but also Target, Menards, Costco, those type of retailers. And we also did a lot in grocery, drug, automotive as well, and we continue to do that to today.
As we evolved, we started creating some of our own items and taking those. A lot of those were just emerging trends. So when we would see an item start to trend, we could get very involved. We have an office in Ningbo, China that we've had now for 17, 18 years. One of my first employees that we hired over there is still an employee today. We take really good care of our people, and a lot of the people are 10 plus years that are over there.
We do a lot in NFL and college license products today. So we make probably 20 to 25 items a year that vary anywhere from flags, banners, wood products, decor stainless steel. As you mentioned, we've been in the drink ware business for a long time. Any type of plastics, cut and sew we're really good at. But the key to this thing is also understanding if you can sell some of the largest retailers in the world, then you've got a team that's built to help an inventor get anywhere from concept to shelf.
We'd always wanted to do a kickstarter campaign on an item. So this came down at the right time with Melissa coming up with this idea. We just try to do everything we can to support the people that are working with us. She's a great designer, came from a larger company and we were really lucky to get her to come join us. And I think she's had a fun run, and this whole project's been a lot of fun just seeing how we could take this concept that she brought to us.
She just happened to be going to China with my partner Mark after the idea came out, and so she had a couple weeks there with our team to try to put it all together. So that's a little bit background on what we do.
Roy Morjon:
Amazing.
Forde, you mentioned something that triggers me is the innovation side and seeing trends. How are you guys looking at trends? Where are you sourcing them? Where are you seeing them? I mean, is it just jumping on TikTok and seeing what the teenagers are looking at, or is it a little bit more in depth of a process?
Forde Aley:
No, I think there's a little bit of everything. During COVID, as a prime example, there was a product that we created with one of our NFL and college licensed partners. It was a product called Germ Key. It was the little brass key that people didn't want to touch anything at the time. And the key to any product is speed to market. So we saw that there was a need, people didn't want to touch things. We created this brass. We started domestic production to test, and while we were trying to build our overseas program. And before you know it, within 90 days, we were in every major retailer in the country, Walmart, Target, Walgreens. I mean, you name it, we were there and we were the number one item we were that category on Amazon. So some of it's speed to market.
But how do we find it? Yeah, we do a lot of Instagram, Facebook, we just see what's going on, what people like, and then we take our spin on it and then we go perfect it. So Melissa's got 20 some years of design background. I've got Kim and Nicole on my team that had been doing NFL, college licensed executing at mass retail for a long time. So everyone's got great thoughts, ideas and ways to improve whatever we may see coming. So that's a little bit about how we get to market and how fast we can get to market really, 'cause the key to it is if something's happening, take for instance, Spinners six years ago, that business came and went very fast and we wrote some 20, 25 million orders back then that all happened within months. It was like, "Hey, this is happening." Then because we've got 25 years too of manufacturing, we have a pretty big book of manufacturers that also bring us concept. If they're working on something, they'll also bring us concept that we can go refine and update.
Roy Morjon:
Amazing.
So Melissa, I really want to dive in on maybe the transition period in terms of going from, let's say, full-time employee to full-time entrepreneur. What's that shift been like in terms of making it and probably doing multiple jobs at once? You're a mom, you guys are doing 18 jobs at the same time. So how has this been in terms of adding it to your plate and the experience that you've had in terms of kind of filling the other side of the role?
Melissa Davis:
Oh, yeah. It's been a juggling act. It's definitely been one of the greatest learning experiences I've had in my career.
I think going forward, it's going to make me an excellent partner when inventors do come to me, because now I can say, "Look, I've worn your shoes. I've sat in your seat." Balancing is still something I'm working on as a mother of three active teenagers and a full-time employee, and now add to it entrepreneur. I've checked all my boxes now, which is very exciting and wonderful. But I'm still working on the balance with it.
It's been enjoyable experience, I can say. Even with some of the challenges, I look at those challenges as opportunities. I was reading a really interesting book that's kind of changed the way that I look at things and changed the way that I solve problems. It's a great book by Adam Grant, I don't know if you are familiar with him. So his latest book called "Think Again," has really given me some perspective and different ways to look at not just how I approach a project, but how I'm living life. So yeah, I'm getting better at it every day. It's a work in progress is probably the best thing I can say.
Roy Morjon:
I'm sure. Yeah, this is my work of progress right here behind me is that stack of books that I haven't read yet. Adam's book is in that stack right there, so I'll definitely move him to the top of pile up there.
Melissa Davis:
Forde Aley:
Melissa's such a talented person when she decided to come with us, that was one of the reasons was work balance. As I mentioned earlier, we try to give them as much flexibility as they can to do things with their family. If they have a game in the afternoon then go absolutely do the game. The great thing about all my team and Mark's team is they're responsible. So they know, "Well, you know what, if I didn't get it done here, I'll get it done later."
The challenge with Melissa and really everybody on my team is that they're so dedicated to getting it right that it's hard to turn it off. And so, that's not really of a product of us pushing them in that place, it's just they're all built that way. Nicole, Kim, it's nothing for them to be up at 9, 10 o'clock sending emails and doing things. So we try to encourage some balance and do some things right, but when they send it out of office, we're like, "Hey, listen, you deserve it."
Roy Morjon:
Absolutely. It's tough now, especially with COVID and just the work from home culture and everything there. It sounds like the team's amazing. Obviously, you've been doing this for decades and your team members have stayed.
We're really interested because we have a lot of different partners that are in the industry, and many times it's difficult to manage and maintain quality across such a wide range of products, or services, or materials. How are you guys able to do that year after year?
Forde Aley:
It is true we are in a lot of different categories doing a lot of different things, but a lot of that just comes from experience. So take for instance, the chair, the SitBax chair that Melissa came up with, we were already in that business a long time ago. And we used to do private label umbrellas, which was bending steel, and we did that for Sam's and Target and some large players for a long time. So when you have this book of business that you've done, to me, the widget is the widget. We had a good friend of ours that got into the lip balm business and put emojis on it, and we were like, "Well, we haven't been in the lip balm business. But then we've got some really talented people that understand QV, they understand BV, they understand how to take all the information that we're going to need and pass it on and try to have a back and forth with testing companies to make sure that we're compliant on whatever we're doing.
We just finished the privacy fence. Technically, we're not in the privacy fence business. We had a retailer that came to us with, "Hey, do you think you guys can do this?" So Melissa blindly started the program and has figured it out, and that's a major retailer that came to us with that concept. And we've executed, we just started shipping our product to that retailer this past week.
So for us, it's more about identifying what are the downsides. We have SOPs in place with our team, our China team, so they go prep factories as to all right, here's where all our raw materials are coming from, how are those being done? How are we going to test those raw materials? How are we going to assemble this? Do we have a clean room? Do we have a place that we can have packaging done properly? Who is your packaging person? We go through a whole list of questions, tests, QC.
And so, to me, the widget doesn't matter. If we want to move forward with a project, we move forward with a project. And that's why you see so much diversity in what we do manufacture is that between the book of business, the SOPs that are already in place, we're able to execute pretty quickly.
Roy Morjon:
Melissa Davis:
Yeah, I think the key to all of it is resourcefulness. I mean, the bottom line is when you've got a team that has the want to and the ability to be resourceful, we can do anything.
I mean, Forde spoke to the privacy screen that I'm working on alongside the SitBax chair, alongside a medical finger splint. So the widget is the widget. And it's the same process developing that widget versus this widget versus any widget really. It's the same due diligence process, and it's an opportunity. Again, when you're doing something new and something you've never touched, like a medical finger splint, it's an opportunity to learn and develop a skillset you didn't have before.
So I think Forde and Mark have really done an excellent job of surrounding themselves with people that just want to learn. At the end of the day, I live every day and I've learned something new and that's a successful day.
Roy Morjon:
Well, speaking of learning, I guess, give me the background in terms of what was your first exposure to crowdfunding and what led you to knowing that Kickstarter was the right means to launch this innovation with?
Forde Aley:
Yeah, so I happened to know Lewis through friends of Friends. I knew he at his company at Enventys, and your company is one of the largest crowdfunding firms in the country, in the world, probably, and launched a lot of product.
So we actually had another project that we had planned on and had been building for probably, well, we've been building that one product for two years because it's a very technical product. And I won't mention it yet until we get into a position. But as that was going on and we were already into the system, which your team is amazing. The account managers, the development people, the designers, the art team, Ray, I mean, that group is so awesome. But that when we were going through that process, she came up with the concept, she went to China. I'm like, "We should jump this on faster 'cause this one can go faster. We've already been in that space," and that's how we decided to really take a leap at it. And I think that's turned into some other larger opportunities, hopefully with the Enventys and the team. And so, that's kind of how we got into the space of crowdfunding.
Roy Morjon:
Amazing.
Melissa, what's been some of the experience that you've had with some of the backers and the crowd supporting the campaign so far?
Melissa Davis:
I will have to say the backer community on Kickstarter was such a welcome relief. I've watched crowdfunding for a while now. Actually, having come from a long line of product development, it was one of the first places you do due diligence. What's out there? What's the emerging trend? So I've been aware of crowdfunding for several years now. Actually, my first foray into crowdfunding was, I know everybody will remember it, the cooler with the margarita, everybody knows the cooler.
Roy Morjon:
Melissa Davis:
So that was my first exciting, "I'm going to back a project." So anyway, so getting into the backers that have supported the SitBax has been unbelievable. The engagement, the questions, the support has really been just a confidence booster. As opposed to sometimes what you see on social media that has been learnings, because that is really where you try to drive the audience into crowdfunding, the ones that may not have typical exposure to a Kickstarter or Indiegogo. But yeah, so that crowd from social media, that's been a learning experience. You grow a little bit of thick skin advertising through social media. People have a lot of opinions. So that has been a definite learning experience.
But I have to say, the backers, I've learned a lot. I've had a lot of people send me messages after watching some of the very crude videos that I've posted on YouTube, just kind of showing the features and benefit. I've had people come and tell me, "Hey, have you thought about this?" Or, "Hey, have you thought about that?" And it has been unbelievable because sometimes being in product development, you get tunnel vision. But when you're making your own product, it's more so. I have this idea of what I want this widget to be and this is what I need for it to serve me. So turning that around and saying, "Wait a second, this has got to serve the population. I need to be open to criticism and I need to understand the difference between constructive criticism and outright criticism," that's been a learning experience.
But the Kickstarter team, the people that have backed my program, I see that they've backed a lot of programs, and so I have taken every stitch of every morsel I can learn from them or every little bit of, "Hey, did you think about this or do this?" And I've really tried to implement it and think through the process, especially with our team in China. So some of the accessories that we are building right now to come on the heels when the campaign ends are ones that have been directed from backers. So that'll be an exciting time to be able to send the email to that particular backer and say, "Hey, remember when you recommended this? Well, here it is." So I'm looking forward to that.
Forde Aley:
Yeah, we had to have a few counseling sessions about the social media part.
Roy Morjon:
Forde Aley:
And just say, "Hey, look, this is just part of it. They're not being critical. They don't even know you." And some people just like to throw shade on all things. So I said, "Don't let those… Just focus on the ones that are positive and good."
And the other thing that we really wanted to make sure that we were doing was answering all the questions. And Melissa's done an amazing job. When you're doing this type of process, our name is sitting on it. Our company name is sitting on it on top of Melissa's, and so it's going to be really important for us to execute properly. And we already have the team in place that's built the prototypes that we've already gone through the production side and what we're going to do once the campaign ends. So now, it's just a matter of, hopefully, people listening to this are going to go say, "This is a great unit, a great chair, a great bleacher seat," and buy some more before we start production. But we got big plans for this product moving down the road.
Roy Morjon:
Yeah, it sounds like a great team.
All right, before I get into the launch round, Melissa, what's one nugget or takeaway that you've learned throughout this entire process of the ideation, the Kickstarter, the launch that you want to impart onto our listeners?
Melissa Davis:
I think just to keep the open mind. I mean, as the inventor, entrepreneur side of things now, keeping an open mind right now is probably more critical than it has been on any other product that I've developed. So making sure that I don't get in that lane of, "My way is the only way," which you tend to do when it's your idea. So that right there would be the one piece of advice I think I would give anybody is just make sure you go into it with a completely open mind because what you think is going to happen probably isn't how it's going to go.
And then, make sure you get your ducks in a row. I think that is one thing we were really smart with when we started this because we already have the background, and the sourcing, and the manufacturing, and the delivery, the logistics, delivery to retail we were smart on the front end. That groundwork was already laid. We now, don't have to worry about figuring that out now that we've got backers that we have to deliver to. So I would say get your ducks in a row and keep your mind open.
Roy Morjon:
Amazing.
Well, Forde, you drew the short straw or got caught underneath the bleachers. You're going to join me in the launch round. You good to go?
Forde Aley:
I think so. I hope so. Can't wait.
Roy Morjon:
Let's do this. So what inspired you to be an entrepreneur?
Forde Aley:
I think really working for people for a long time and one specifically that was kind of unpleasant, kind of led me further and further… I waited longer than I want to, and so anybody listening, please don't wait, if you've got a passion for something and you want to get into it. I had a lot of really good lessons along that way, but that's really ultimately I wanted to get where I am. And Mark and I, as I mentioned, my partner, Mark Knoll, pushed me into a uncomfortable position so that I ended up outside and in a partnership. So I thank him for that.
Roy Morjon:
Nice. So if you could meet any entrepreneur throughout history, who would you want to have a coffee with?
Forde Aley:
Probably today, Elon. I'd like to talk to that guy.
Roy Morjon:
What would be your first question for him?
Forde Aley:
Man, how did he sleep before his business was about to go bankrupt and still stick with it, I guess, would probably be my first question.
Roy Morjon:
I don't think he sleeps much at all, just-
Forde Aley:
I don't think he does either.
Roy Morjon:
Forde Aley:
If I had to say another one, it'd probably be Henry Ford just because that was a pretty big invention back in the day.
Roy Morjon:
Forde Aley:
Another car guy, I guess.
Roy Morjon:
There you go.
All right, any book that you would recommend to our startup founders, entrepreneurs, launchprepreneurs, listeners out there?
Forde Aley:
I am reading a book now that I'm not all the way through, but I love the concept of it and I did hear him on a podcast, which is "Good to Great." And the podcast with Tim Ferriss was so good that it really is a balance of life. Work is amazing. And our company, people would say, "Hey, do you ever want to retire?" And I'm like, "I never want to retire. I always want to be in this business 'cause it's so fun." But I think you've got to get your priorities straight. I've been fortunate. I've been married for almost 24 years next month, I've got two great kids. So you got to find some balance in between just the drive of working every day.
Roy Morjon:
Absolutely. Great book by James Collins, for sure.
All right, what advice would you give to a new inventor or entrepreneur that's looking to launch their product?
Forde Aley:
Ask the question again, sorry.
Roy Morjon:
What advice would you give to a new inventor or entrepreneur that's looking to launch their product?
Forde Aley:
I think Melissa really said a lot of it. I think if you've got a really great concept and idea, do the research. That was the first thing she did. She couldn't believe that someone had not created a bleacher seat that had a full back and a turn to it and a recline. And so, I think you have to do first the research to make sure there's not a crowded field. After you've done that research, you absolutely should contact the right companies, an Enventys type company that does crowdfunding, a company like us that does sourcing and retail sales. And, at that point, go after your idea, make sure you get good IP, or patents around it so you can protect yourself. So that would be some of my advice.
Roy Morjon:
Amazing.
What do you think the top skill is that every entrepreneur needs to be successful?
Forde Aley:
Top skill is probably thick skin and not worrying about everything that's going to happen along the way 'cause there's going to be a lot of roadblocks. And it's so cliche, but you just got to keep going the next day and the next day and the next day and not giving up on it. If you really believe in it, then you got to go after it every day. There's no doubt about it. And you're going to have hiccups and you're going to have things that happen along the way that frustrate you. But if you really want to get to the end, if you want to actually make it onto a crowdfund, if you actually ended up on a retail shelf, this is the beginning in our heads. The beginning to the crowdfunding was the beginning. Now, there's still a lot of things that happen after that if you want to have a successful product and a successful company.
Roy Morjon:
Absolutely. It's the how big would you dream if you knew you couldn't fail?
Forde Aley:
Yeah, exactly. Yes. Is that the question?
Roy Morjon:
No, that's not the question. That's my quote for you and all the listeners that are out there.
But this is my last question in the launch round, you're doing great Forde. And I know we just launched or we're about to end the first crowdfunding campaign with you guys on SitBax, but really interested to hear your take on what does the future of a crowdfunding look like?
Forde Aley:
Man, the future of it? Well, based on AI, I guess people will just be able to introduce any type of crowdfunding they want to automatically. But I think there's still a lot of growth left in crowdfunding. I think it is a great way to test your product and do it an inexpensive way depending on how you approach it.
It does give you a chance to get feedback from a community that clearly, as long as I've been following crowdfunding, which is a long time, 7, 8 years, just because I am in the idea business. But I think that it's a great way for people to at least get a gauge of whether there's somebody interested or not.
The only thing else I'd say about it is it's not the end all though, so if your campaign isn't all the way successful, there's a whole lot of factors. That's the one thing I have learned through this process. There's more involved with just whether your product's good. It is about content that you do. It is about how you advertise, and just because you fail on crowdfunding doesn't mean your idea's not still good. So maybe don't quit just on that first shot is kind of the messaging for me.
Roy Morjon:
Amazing.
Well, this is the end of the show, but Melissa, I want to give you one more opportunity to give our audience the pitch. Tell people what you're all about, where people should go and why they should check SitBax.
Melissa Davis:
I would say everybody needs to order their SitBax. Our campaign ends on November the 4th, so we're going to be in the last week of the campaign. We've got some tremendous specials going on. I would ask you either visit Kickstarter and look for SitBax bleacher seat or visit www.SitBax.com, get yours on order today. You'll want to be that mom, or that dad, or that aunt, or that uncle in the stadium next spring when all of spring sports start. I know I'm already registered for six different sports at this point, so I'll be out there with mine a lot of days out of the week starting in the spring. So get yours now. Don't miss out. And, hopefully, after the campaign is done and we deliver to our backers, you'll see us in retail stores Fall of 2024.
Roy Morjon:
Amazing. I cannot wait.
Audience, thanks for tuning in. Make sure to visit artofthekickstart.com for the notes, transcript, links to the campaign, and everything else we talked about today. And, of course, big shout out to our crowdfunding podcast sponsor over at ProductHype, the top newsletter for new products that just launched.
Melissa, Forde thank you so much for joining me today on Art of the Kickstart.
Forde Aley:
That was fun. Thanks so much.
Melissa Davis:
Thanks, Roy. I appreciate you.
Roy Morjon:
Thank you for tuning into another amazing episode of Art of the Kickstart, the show about building a better business, life and world with crowdfunding.
If you've enjoyed today's episode as much as I did, make sure to show us some love by rating us and reviewing us on your favorite listening station, whatever that may be. Your review really helps other founders and startups find us so they can improve their craft and achieve greater success like you. And, of course, be sure to visit artofthekickstart.com for all the previous episodes. And if you need any help, make sure to send me an email at info@artofthekickstart.com. I'd be glad to help you out. Thanks again for tuning in. I'll see you next week.
Podcast: Play in new window | Download
Subscribe: Apple Podcasts | RSS