In this podcast episode of "Art of the Kickstart," the CEO and co-founder of SLNT, Aaron Zar, discussed the journey of establishing SLNT Pocket, a company specializing in privacy and security products. Aaron explained that the company's roots go back to his father's invention of a Faraday sleeve, initially called the Suit Pocket, in the late 1990s as a way to address privacy and security concerns with advancing mobile technology. Over the years, Aaron and his father overcame challenges, including their diverse backgrounds and a lack of cut and sew expertise, to create products that empower individuals to protect their digital lives and maintain privacy in an increasingly vulnerable and data-driven world. They discussed the importance of privacy and security in today's digital age and the need for individuals to take control of their own digital protection.

Short on time? Here's what we talked about.
Aaron Discusses the journey of establishing the company and its focus on privacy and security products.
SLNT Pocket's origins traced back to Aaron's father's invention of the Faraday sleeve, initially called the Suit Pocket, as a response to privacy and security concerns stemming from the advancement of mobile technology.
Aarons experience with Kickstarter and his advice for other entrepreneurs looking to crowdfund.
Links
Sponsors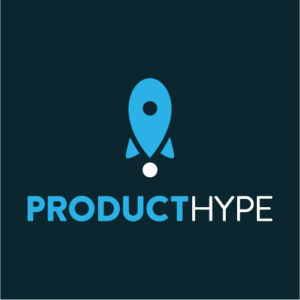 Art of the Kickstart is honored to be sponsored by ProductHype, the leading crowdfunding newsletter. Publishing weekly, ProductHype showcases five of the best, most innovative and exciting crowdfunding projects in an absurdly unique way. Their audience of more than 300,000 crowdfunding fans regularly back featured products and eagerly awaits the newsletter to learn about the new ideas that creators are bringing to market. Learn more about having your project featured in ProductHype, or join the HypeSquad today!
Transcript
View this episode's transcript
Roy Morejon:
Welcome entrepreneurs and startups to Art of the Kickstart, the show that every entrepreneur needs to listen to before you launch. I'm your host, Roy Morejon, president and founder of Enventys Partners, the world's only turnkey product launch company. From product development and engineering to omnichannel marketing, we've helped our clients launch thousands of inventions and earn more than $1 billion in sales over the past 20 years. Each week, I interview a startup success story, an inspirational entrepreneur or a business expert in order to help you take your launch to the next level. The show would not be possible without our main sponsor ProductHype, the weekly newsletter that goes out and shows you the best inventions that just launched. Make sure to check out producthype.co and join the Hype Squad. Now, let's get on with the show. Welcome to another edition of Art of the Kickstart. Today I am super stoked because I am speaking with the CEO and co-founder of SLNT, Mr. Aaron Zar. Aaron, thank you so much for joining us today and my audience on Art of the Kickstart.
Aaron Zar:
Yeah, thanks, Roy. I appreciate you bringing me on. It's a fun opportunity to talk about what we've been up to for the last decade plus.
Roy Morejon:
Yeah, and I'm super excited. Obviously, we had an event today that we'll get into and dive into, but I guess before we dive into anything, talk to our audience a little bit about your journey maybe and what led you to establish SLNT.
Aaron Zar:
Sure. I mean the root of it, you mentioned co-founder and the person that created and conceptualized the sleeve, which is now called our faraday sleeve, was originally called the Suit Pocket, and it was invented and created by my father, Randy Zar, but it was his way of just having control over a pretty uncontrollable situation with mobile technology advancing and becoming a part of our everyday lives. And yeah, it took me a little while to grow into the idea of what at the time SLNT Pocket could offer. But yeah, I left the job and joined forces with my father and then kind of brought it to market from there, properly rebranded it, and it's been a very organic growth ever since. So that was like 2011.
Roy Morejon:
Amazing. So you mentioned your father started this. Kind of what was his aha moment or key inspiration behind SLNT Pocket when it began?
Aaron Zar:
So I've told this story several times and I love when people are interested in asking about it, but in 1998, to be precise, like late 90s, he was sourcing materials that had metal properties in him, and he had a flip phone, probably one of those, Motorolas, and I was in middle school and he used to show me at the kitchen table kind of cloaking his phone and wrapping this cloth around and then taking a landline calling it. He's like look, it doesn't ring. I didn't even have a phone. So in my head I'm like, I have no understanding of why this is important or why I should care. But he's a forward thinker, a massive thinker in terms of foreseen problems, and I think he just foresaw that there's going to be a landslide of privacy and security issues and an erosion of our civil liberties.
And at the time he was deemed paranoid, why would you need this? But we were still in the budding honeymoon phase of technology, especially mobile. So that was kind of the seed of it. And then he curbed it for 10 years and said, screw it. I'm going to prototype and make some sleeve pouches designed to go inside of a suit pocket when people wore suits. I guess people still do but and yeah, he made an awesome product, filed a provisional patent in 2009, and yeah, it was a pretty novel idea to allow people to have empowerment, which was one of the core components of what SLNT Pocket was, to have empowerment and autonomy over your own digital life. And yeah, I guess from there it was a few little bleeps of success and some issues, and then I got involved, like I said before, and kind of reorganized things. And my father and I love each other, didn't work amazingly together, so he let me run with it and, but he's still huge advocate and advisor to the company. And yeah, it's been an awesome journey.
Roy Morejon:
That's amazing. And we always love the journey stories, and I know in previous interviews you've mentioned challenges along the way, and I'm sure being a Father-son duo can have its issues, but were there any specific challenges that stood out in how you, and maybe you and your father overcame those during the journey to get to this point?
Aaron Zar:
Yeah, I mean, my background, I mean, I sold high end wine. I was a commercial electrician. My dad's a contractor.
Roy Morejon:
That's an interesting mix.
Aaron Zar:
I kind of did it all. I was like, am I becoming the jack of all trades, but master of none? And it was like that for a while. Post-college traveled and tried a lot of different things. I always had a knack for making enough money and getting by and getting clever ideas. I wasn't worried about landing on my feet, I just wanted to try different components and kind of feel life. But the earlier issues, I mean, I don't have a cut and sew background. All our products are soft goods cut and sews textiles, there's material sciences. So for me personally, that took me quite a long time and plenty of failures along the ways. But my dad actually had, him and my mom had a cut and sew company called Delicate Fragrances and little sachets that you'd put in your sock drawer, which were hot in the 80s and the 90s.
So he had a big, really good understanding of cut and sew and how things should be made. But when I took it over, yeah, it was creating products that I moved some overseas, and that was a big challenge in itself, and I'd never done that. So it was kind of just sink or swim for myself to really figure it out once I was running it on my own. And yeah, luckily I had a couple big sales in the beginning for our one product that we had, and that kind seed funded the whole venture.
Roy Morejon:
Sometimes that's all it takes, right, someone to believe in you.
Aaron Zar:
Yeah. It was like $20,000, but it was massive at the time,
Roy Morejon:
Aaron Zar:
And that's the $20,000 that allowed it to grow from there.
Roy Morejon:
Amazing. So let's dive in because I think for those unfamiliar to SLNT and the original SLNT Pocket, explain a little bit more of the mission and the product line and why it's so crucial in today's digital age.
Aaron Zar:
Yeah. So where we stand now in society as individuals, contributors to this global thing that we all live in, there's a lot of implications around how you connect and receive information and what you put out there. Luckily, there's a lot of great tools now that you could adopt and have the same conveniences, say Gmail, but utilize Proton Mail, which is more widely adopted. So there's software and services being designed with privacy at the forefront, which is great. But yeah, I think we're at a time where there's an acknowledgement that everything's pretty creepy. The world is quite vulnerable and big highlights that we've seen with mobile technology being used in cyber warfare as the war in Ukraine and Russia where it's devices that are really getting people killed, and it's the leaking of information that make things compromise. And that could be attributed to everyday people or executives or professionals or journalists. Anyone that has something that's worth hiding and worth keeping, don't give the farm away.
Roy Morejon:
Yeah. And unfortunately, many people are doing that without even knowing it. Right.
Aaron Zar:
Hey, the biggest thing is well, I have nothing to hide and it's all good and dandy, but I just think there's, I mean, not to sound crude, but I think there's sheeps and wolves and people that want to take the backseat and not address anything. It's not like you have to become some privacy advocate guru, but taking the steps over a lifetime could really put you in a beneficial place to have protection over your own fate and your family's fate. And that's just the reality so.
Roy Morejon:
Yeah, I mean, we talk about the rapid advancements in technology and information age. Where do you see SLNT helping out in that space in the next three to five years? Where does it look like the puck is heading?
Aaron Zar:
Yeah, three to five years, quite exciting. Well, I mean the product SLNT, we make a comprehensive line of faraday bags, and that's a term just to derive from a faraday cage. But we're essentially blocking all incoming or outgoing signals to cell phones, laptops, key fobs. There's a ton of different use cases, but where we stand now, we just make really clean beautiful products and we use sustainable materials. So we have backpacks, laptop sleeves, phone sleeves. Anything electronic, we have a bag or a case for it. So it allows your, like our mission is to have something effortless for people to gain empowerment and autonomy over their mobile devices.
That's where we stand now. We're just soft goods. We definitely want to branch into more travel and luggage and making things that have a much bigger value add than just like a, we're a cool brand and we use a recycled nylon. Great, awesome. But there's a lot of brands to choose from. We're fired up because we have core intellectual property, we have a huge value add, and we might be on par with nine out of 10 other things with other brands, but we have this X factor, and that's the signal blocking component. And in the market, I think we have ownership over that, and we certainly have competitors, but three to five years we've grown a lot within the DOD and the government as well.
Roy Morejon:
Aaron Zar:
It's kind of funny we're, sell to both sides of the fence, I suppose. It's like people that are smaller government, which we believe in, but also we want to protect the people that hold critical information that have to do with America. So we're pro freedom for sure, pro-democracy, but within the military, connected devices are one of the biggest threats. So we're excited to grow within that and equipped our war fighters with tools that allow them to save lives so.
Roy Morejon:
What percentage of your business now, and you don't have to answer necessarily, but I'm very interested in the community aspect because when we talk to founders, many of them are using crowdfunding to kind of build that tribe of passionate people surrounding a physical product or the item that pre-purchasing. And something like this, I would see that the community could be quite a vocal community, but potentially, again, since you're sitting on both sides of it, how do you work within your community of people that are supporting and buying your product, but also on the other hand, potentially utilizing it to see how else it could be broken or manipulated in the future?
Aaron Zar:
That's a loaded question, but someone once said to me that if I'm not pissing someone off, I'm not doing something right.
Roy Morejon:
Aaron Zar:
And that was in relation to writing, but we stir our own ship at SLNT, and we're not afraid to lead with education. We do not try to be brash, but it's a very polarizing topic for blocking wireless signal for whatever reason.
Roy Morejon:
Aaron Zar:
And there's really three pillars in that for us, there's privacy, there's security, and then there's health. And under the health, it's EMF protection and the constant bombardment of radiation from say your phone. But within that market alone, that's a whole different subject as there's so many fringe BS products like pendants and stickers that,
Roy Morejon:
Yeah. I seen a lot of those.
Aaron Zar:
Do nothing. It's based on a physiological response, peer reviewed, just all the stuff to make fluff. Our products actually solve and have a solution. So back to your question, Silent wants to lead with education and great products at affordable prices that allow people to gain peace of mind, and it's not a placebo effect by any means, which the latter companies and products are. So yeah, I kind of forget the details of your question, if I'm honest. If you want to repeat it or ask me.
Roy Morejon:
No, that's okay. I was leading you down a path of just pure curiosity from my end in terms of the community building aspect of it. But yeah, how do you deal with the engagement side of the community that you've built so far?
Aaron Zar:
Right. Well, I brought up it being a polarizing subject because we've built a community on our social handles on Instagram, Facebook I guess, like we use Meta, but we've just led with authority and education and through that we have people standing up for us and clapping back on comments and really being engaged. We have what we think is a really powerful newsletter and a blog and content that we put out. We put a lot of time and effort into that and have content writers to give valuable information that takes seven minutes to read, but you could be that much better in the right direction. Maybe someday we'll have a podcast, not sure yet.
Roy Morejon:
Aaron Zar:
But we engage with them by listening to their feedback, like clearly, well, I don't know if we're going to get into the Kickstarter realm, but in 2015 we did that and kind of the thought process around crowdfunding is also to solicitate feedback. So we have a very awesome feedback loop with our customers and we really encourage it, and we try to pry out as much information as we can because there's so many different use cases and ways to use our products. We really want to make all the features match and get to that mission of making it effortless, but gaining so much. So I guess community, putting out good information, not afraid to be ourselves and piss people off and really focus on who we're speaking to. So yeah, it's a pretty fun journey.
Roy Morejon:
Yeah, it sounds it. What led you down the path to utilizing or thinking about using crowdfunding Kickstarter as a way to kind of litmus test or get the product out there or find your first tribe, your customers that are willing to pre-purchase the product before they had a chance to use it?
Aaron Zar:
Well, I think I'm under NDA that I'm not supposed to speak about it, so I'll beat around, I mean, this is in 2014, but I was on one of those shows where you pitch all the people and then they gave you money.
Roy Morejon:
Yeah. I think they bite, right?
Aaron Zar:
Yeah, they have sharp teeth. It unfortunately didn't air, but I had a hell of a time and got an order, got compliments, and I thought it was good TV, but that was in 2014. So after that I kind of went back to the drawing board. I'm like, am I really doing this? I think my revenue at the time was like 70K a year, and I was like, I'm not really making money off it. I did have a dual income because I was selling high-end wine on the side, and that was a great cold calling hustle,
Roy Morejon:
Aaron Zar:
Which is another story in itself, which is great. But so in 2015, I was just like, I'm going to try this crowdfunding thing. Looks fun. I studied it pretty thoroughly and I saw that people kind of played with let's raise $100 and over exceed by thousands of percent. I didn't necessarily need the money per se, it was just more external validation and mojo to use it as a milestone. So I already had the products in production, and I'm not saying the money didn't help. It 100% did. But,
Roy Morejon:
Aaron Zar:
When you have a rally point, when you have a definitive timeline to rally to launch something internally, and then once you set it go live, it's amazing what you could get done. It blew my mind, and it was myself and an intern and we did the entire Kickstarter campaign. We obviously had a photographer and a videographer to do a video, but that was all sourced locally when I was living in San Diego. And we had some great products. And I mean, we ended up raising 42,000, which wasn't the million dollar, I'm not like, wasn't peak designs at the time,
Roy Morejon:
Aaron Zar:
But it was a great stepping stone. I really wanted to hit 100, but we weren't viral. We had no social media presence. It was just like, and we didn't want to spend the ad spend. We didn't want to spend $42,000 to show the optics that we raised 100 or I know how it works in the back end. But it was awesome. It was just like a set timeline, rally around it and deliver and make it look really good, and it just kind of reinvigorated me. And that was a turning point for sure that I felt I had a responsibility to deliver the products of course, and a great community established and a base, and then I just kept going.
Roy Morejon:
How have you kept going with that community? Right. How have you continued to cultivate community within that initial tribe that was grown a little bit more organically or publicly through the crowdfunding campaign?
Aaron Zar:
Well, I had a guy come up to me at a trade show earlier this year, and he was one of the original backers in 2015, and he had a more updated product, but I guess I just didn't really have much of an evaluation on what that community was or what type of base it was. But I just tried to not over complicate things and I basically instituted the law of sacrifice because I had too many products, too many products addressing too many use cases, so it spread my capital out too far, and I couldn't really hold stock of my main bread and butter, which was still the sleeves. So I just called the product and cut off a ton of it. And it hurt my ego at the time because some of the cases were some of my favorite products.
They were the products that were easily adopted by my peers and my friends because they were like a wallet on a phone and it was EMF protection, but those type of products actually could do more harm than good. So I decided to just slap them out of the way and really focus on our sleeves and our core products. And that's when it was just started seeing better revenue, better attention, less menu options on the website. I switched to Shopify, so many more tools and access to analytics and data and business integrations that just made my life easier as a solo entrepreneur.
Roy Morejon:
Yeah. How have you gone about integrating maybe some of your community into future products? You mentioned maybe getting into the travel side of things. Are you engaging with that community still in terms of, Hey, what else could I make for you to make your life better?
Aaron Zar:
Probably not enough. We don't like to think like we're Apple or something in creating a product for people that they don't even know what they want. I think people know what they want in this space, but we have done some surveys and newsletters to garnish feedback. It's kind of hard to pry out information. And we have a very privacy security focus group, so we have a lot of one-time use emails and burner numbers and Hey, bring your aliases. We're down. But we've gained a lot of traction on Instagram in particular and Twitter, so we're going to start implementing more feedback loops. But behind the scenes, some of our B2B customers and military customers have spawned product creation, and that's always nice when we have a designated customer in mind that's going to basically fund it, then we'll rally and build up a business case for why we need to create a new product. Makes it that much easier when we already have a customer lined up.
Roy Morejon:
Absolutely. That's a really interesting case where likely most of your community is using burner email addresses, phone numbers, whatever, because they want other people to respect their privacy and certainly your company as well. So it's probably a very different marketing challenge than most e-commerce Shopify businesses have.
Aaron Zar:
Yeah, it is. And as a business, we have to use the marketing tools, but we don't share excess data. There's a lot of creepy things that you could legally do, just hard pipe all the data to every major tech company.
Roy Morejon:
Aaron Zar:
So it's a challenge, but we strike a balance and we're pretty proud of that. And I guess Shopify in itself isn't the best platform for privacy and security, but we're a scalable business. So if we could landslide and help more people, then that's our goal.
Roy Morejon:
Amazing. So I know right before we started this podcast, there was the National Alert System went out to every mobile phone, I think in America, which was really unique, but with the increased awareness around digital privacy, where do you see the industry heading in the next few years?
Aaron Zar:
In 2015 as well, we created a catalog that was a tip of an iceberg, and it was like RFID, and then it went into Faraday and more signal blocking. I think we're just at the tip of the iceberg right now in terms of the magnitude of what this industry holds because everything that we operate in our life is going to be connected. It's going to be smart everything. And I think that's overuse of technology, and unfortunately, convenience outweighs privacy and security for the masses.
Roy Morejon:
Aaron Zar:
But yeah, I think it's going to be a fun ripping ride because our products could serve so many use cases and allow people to have more control over when and how they connect. And I think there's a big wake-up happening in this country. I mean, it's sad and divided, but there's issues and problems all around the world and what happened to the time when people could have real ownership over their fate and destiny. And I think mobile devices in our digital life are going to be the Achilles heel of having freedoms. So yeah, we feel responsible for kind of leading that charge as well and offering tools to people to make their life better.
Roy Morejon:
Amazing. Well, I can't wait to see what is next in terms of the products that you guys roll out.
Aaron Zar:
I mean, I'm looking at a backpack down here.
Roy Morejon:
Yeah. Those are always fun. Everybody needs that stuff. Protect your laptop, put everything in one bag, right?
Aaron Zar:
Yeah, we launched a collection called E3 and it sold out, which was, I mean, the optics are great of like best case scenario, but now we're hustling to get the products restock. We just saw a lot of growth in the last few months. But it's great. It's a clean everyday backpack that has recycled materials. It's very thought through, it's not overly complicated. It's got dedicated compartments for your phone and your laptop. So when you're not using them, you're undetectable. And it's like going through an airport's, a prime use case where it's like your laptop's not off. It's still fully alert. Your phone is, your passport's vulnerable, your wallet. So to be able to kind of shuffle those devices before you walk through, you know those big white corridors?
Roy Morejon:
Aaron Zar:
They just have scanning equipment and you're just getting sucked apart.
Roy Morejon:
Aaron Zar:
Yeah. And yeah, I'm sure people that listen to this will be like, well, why do I care? And I think in due time you will care. So it's one of those things that kind of goes hand in hand with diet and nutritionist, nutrition and wellness. And really, as you come of age, and maybe you're 35 or 40, and I'm turning 40 this year, and I've devoted way more time into my health. You kind of realize that you have control. And the beautiful thing about social media is that there's a lot of quick education and there's a lot of BS calling and calling things out because we're just handed Doritos and we're told that they're approved to eat, but they're just going to kill us. That's just one small example of the things that are deemed safe, but available. And I think there's some things that will come to light with companies like the Android devices and Apple products that they're going to have to acknowledge some hard truths with health and privacy and security, which there's a lot of privacy washing going on right now. It's the hip new thing, which it is.
Roy Morejon:
It's good to be part of the conversation, right?
Aaron Zar:
Hey, I'm optimistic on the outlook of what life looks like for everyone, but I'm a realist when it comes to the facts of what we're actually dealing with on a day-to-Day. But we want to be a company that leads that charge and educates, and every individual doesn't have to live and breathe that. But if there's more companies providing tools, software, physical products that allow you to get to the right place, then awesome. And there are, so that's exciting.
Roy Morejon:
Indeed. It is. Well, in terms of keeping it real, Aaron, this is going to get us into our launch round where I'm going to rapid fire questions at you and you just give me quick answers. Sound good?
Aaron Zar:
Roy Morejon:
Let's do it. So what inspired you to be an entrepreneur?
Aaron Zar:
I had a knack for it earlier on. I used to buy and sell cars in college and did a lot of funny things to make double my money, and it just came easy to me. So I felt like that helped. And then also both my parents are entrepreneurs and kind of showed me the way on not having to work for the man.
Roy Morejon:
Nice. So if you could meet with any entrepreneur throughout history, who would you want to have a nice high-end glass of wine with?
Aaron Zar:
Did Einstein drink? I'm not sure.
Roy Morejon:
He will in this instance. Sure.
Aaron Zar:
Yeah, we're cracking a bottle of Burgundy. I would like to, even though it's French wine. Yeah.
Roy Morejon:
What would be your first question?
Aaron Zar:
My desk is kind of cluttery, and I know his was too, so I think we get along.
Roy Morejon:
So what would be your first question then for him?
Aaron Zar:
Well, I'd probably tell him what he thinks about the wine.
Roy Morejon:
After you explained it to him and where it came from and all the notes that he should be tasting on his palette.
Aaron Zar:
Yeah, I was the wine guy for a long time. It was pretty fun gig.
Roy Morejon:
Aaron Zar:
Roy Morejon:
Any book you would recommend to an entrepreneur just getting started?
Aaron Zar:
I mean, Zero to One is a pretty popular one by Peter Thiel. I like it. It's easy read, it kind of acknowledges you want to really get it off the ground, then wake up. But if I could add a little fun, you know what? Malcolm Gladwell is probably one of my favorite authors too. And that Tipping Point was a really interesting, I read it so early on that I was like, wow, I want to be hush puppies. How do you become, when do they come cool. And then just for fun, I'm reading a book called Deep right now, and it's awesome. It's just about humans and free water diving, and it doesn't have to be like you're into the sport at all. It just acknowledges so much about who we are. So try to balance the self-help with startup books with a little bit of documentary style reading.
Roy Morejon:
Nice. Well, let's keep on the self-help side. What advice would you give to a new inventor or entrepreneur who's looking to launch their new product?
Aaron Zar:
Don't quit your day job just at first because I actually did that and it helped, but I definitely could have had more money for a while, which would've been nice. Get it online and solicit feedback. Talk to everyone that you can, and don't be afraid of getting nos, but don't let anything stick to you either. I think you just got to take quantitative and qualitative data for what it is and just process that because I had countless people tell me that I was putting effort in the wrong area. And I mean, I'm not laughing now, but we're doing really well. And if I would've got off this train then I would've been doing myself and the world of disservice, I think.
Roy Morejon:
Absolutely. So sticking with this thought then, what do you think are the top three skills that every entrepreneur needs to be successful?
Aaron Zar:
Well, I'd say communication, which would be writing and very, trying to be really clear and articulate in what you want to say. Cold calling. I mean, if you haven't cold called and asked for a sale and been diligent to take nos and hang in there, then you're going to fold easily. So,
Roy Morejon:
Aaron Zar:
For five years, I cold called and it was like being a jerky boy, and I cried and struggled for six months, and after that I just shined and I had so much fun with it. So that really helped me cut my teeth in asking for the sale and the order and just not giving a shit of like who I was talking with, powerful or small or whatever. Not treating anyone less than, but just really respecting yourself.
Roy Morejon:
Aaron Zar:
So I guess communication was three.
Roy Morejon:
Aaron Zar:
I go in and out of routine if I'm honest, but I think waking up and allowing yourself to have time and do a healthy routine, whether it's working out or walking or doing something, not with your device for at least an hour or two every morning because as soon as you jump into work or life, and I have a kid now too, and it's different, but you're just hijacked. All your sexy brain energy that you had going on is just gone and you've just handed it over to other people. So,
Roy Morejon:
Aaron Zar:
They all chalked it up as routine. And then, I mean, my unofficial title is director of disconnection, which I coined myself. And I think really disconnecting from electronics and creating space for your own thoughts and having that solitude is really important to have collection because we're not designed to process the entire world's news and data and information, and we have, I say we, and these are generalizations, but people have an obligation to reply immediately to people. And I have friends that reply to me instantaneously as if they were holding their fingers via text, and I'm like, wow, that's really nice. Thanks for the answer, but I'd rather have people take two days. And I would love people to change, as long as you're not holding up a process or business,
Roy Morejon:
Aaron Zar:
I think really disconnecting and not being consumed by our devices is a really good one and a really, really hard one.
Roy Morejon:
Yeah, I think everybody, especially entrepreneurial struggles with that for sure.
Aaron Zar:
Roy Morejon:
All right, Aaron, you've made it to the end. Last question. What does the future of crowdfunding look like?
Aaron Zar:
I've been out of the game for a little bit, but,
Roy Morejon:
I know, but I still want to hear your take on it.
Aaron Zar:
I think that it could be, if done right with a proper amount of ad spend and creative and your company isn't predicated on its success based off the Kickstarter or crowdfunding, then it's a great marketing tool and it's a channel that could give you a base or a leg up. It's like an instantaneous feedback loop. And if you fail, do it again. I've seen several companies, I was like, that's insane, raise basically nothing. And then came back a year later and did like 5 million.
Roy Morejon:
Aaron Zar:
So yeah, I think resilience is just a great thing to have, but I think crowdfunding's great and I think it'll be here for a long, long time.
Roy Morejon:
I hope so too Aaron. Listen, this has been amazing. I really hope you can, for our listeners who've been inspired by your story and what you're building with Silent, give them some idea of where they can connect with you, with the brand and maybe talk about what we're going to do for a giveaway.
Aaron Zar:
Yeah, yeah, absolutely. Well, all things Silent, it's spelled SLNT. And if you go to slnt.com, then you could see sign up for email, you get discounts, exclusives, see all our products, biasly, they're amazing. Or at G-O, go S-L-N-T on all socials. Instagram's probably where we're the most colorful and show all our pictures and videos, and we have some pretty hilarious reels as well. I do this man in the street, give you money to see if your phone works. Pretty funny. But we're doing a 15% off all products with the code Enventys at checkout, so there'll be a link somewhere, but you could click that. 15 off is great. We don't do sales. We do gifts with purchase sometimes, but the only discount we give off is 10%. So we're going to run this for a while and you could get 15% off. So stock up.
Roy Morejon:
Awesome. Aaron, thanks so much for being on the show. Audience, thanks for tuning in. Make sure to visit the website, artofthekickstart.com for the notes, the transcript, links to everything Aaron talked about today. And of course, big shout out to our crowdfunding podcast sponsor over at ProductHype, the top newsletter for new products that just launched. Aaron, thank you so much for joining us today on Art of the Kickstart. I really appreciated it.
Aaron Zar:
Yeah, thanks, Roy. That was fun. Always a good time to talk about what I've been up to for a decade, so appreciate it. Thanks for giving me a voice.
Roy Morejon:
Thank you for tuning into another amazing episode of Art of the Kickstart, the show about building a better business, life, and world with crowdfunding. If you've enjoyed today's episode as much as I did, make sure to show us some love by rating us and reviewing us on your favorite listening station, whatever that may be. Your review really helps other founders and startups find us so they can improve their craft and achieve greater success like you. And of course, be sure to visit Artofthekickstart.com for all the previous episodes. And if you need any help, make sure to send me an email at info@artofthekickstart.com. I'd be glad to help you out. Thanks again for tuning in. I'll see you next week.
Podcast: Play in new window | Download
Subscribe: Apple Podcasts | RSS