In this episode of Art of the Kickstart, we were joined by Jake Mahon and Rebekah (Bekah) Giacomantonio, Founders of Lunadesk. Lunadesk transforms the idea of a portable workstation by helping you elevate your laptop to different levels. This ergonomic laptop riser meets your body wherever it wants to be. Listen to learn how yoga led to the design and creation of Lunadesk.
Short on time? Here's what we talked about.
Jake and Bekah researched overseas manufacturing processes and issues before deciding to manufacture Lunadesk domestically. Manufacturing in the United States was a personal preference based on a few factors, including convenience and reliability.  

Designing Lunadesk was more than sketching on a piece of paper. Jake and Bekah

connected​ with an industrial designer to kickstart Lunadesk's design process

. What started as a simple sketch turned into Lunadesk. 

Jake and Bekah prepared for their Kickstarter launch for two years. The process involved 20 different people, and it wasn't until they secured an SBA loan that Lunadesk was able to launch

.
Links
Note: As an Amazon Associate, Art of the Kickstart may earn a commission from qualifying purchases.
Sponsors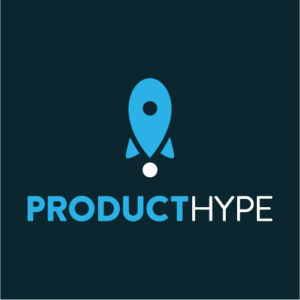 Art of the Kickstart is honored to be sponsored by ProductHype, the leading crowdfunding newsletter. Publishing weekly, ProductHype showcases five of the best, most innovative and exciting crowdfunding projects in an absurdly unique way. Their audience of more than 300,000 crowdfunding fans regularly back featured products and eagerly awaits the newsletter to learn about the new ideas that creators are bringing to market. Learn more about having your project featured in ProductHype, or join the HypeSquad today!
Transcript
View this episode's transcript
Roy Morejon:
Welcome entrepreneurs and startups to Art of the Kickstart. The show that every entrepreneur needs to listen to before you launch. I'm your host, Roy Morejon, president and founder of Enventys Partners, the world's only turnkey product launch company. From product development and engineering to omnichannel marketing we've helped our clients launch thousands of inventions and earn more than $1 billion in sales over the past 20 years. Each week, I interview a startup success story, an inspirational entrepreneur or a business expert in order to help you take your launch to the next level. This show would not be possible without our main sponsor, Product Hype. The e-weekly newsletter that goes out and shows you the best inventions that just launched. Make sure to check out producthype.co and join the hype squad. Now let's get on with the show.
Roy Morejon:
Welcome to another edition of Art of the Kickstart. Today. I am super excited because I am speaking with Jake and Becca, the co-founders of Lunadesk. Jake is a posture and ergonomics enthusiast while Becca is a yoga teacher and restorative justice practitioner. They have recently just launched Lunadesk, which is the ability to transform any surface into a workstation. Really excited about this opportunity to speak with you both today. So Jake and Becca, thank you so much for joining us today on Art of the Kickstart.
Becca:
Yeah, thank you.
Jake:
Thank you for having us.
Becca:
We're excited to be here.
Roy Morejon:
So if you would, I'd love for you both to kind of just dive into your backgrounds and what led you guys to launching Lunadesk.
Becca:
Well, as you mentioned, I am a yoga teacher and the sort of idea for this product, the Lunadesk came from when I was studying to be a yoga teacher back in October 2019. At that time, I was also applying to doctoral programs for clinical psychology and friends of mine who had doctorates told me that I needed to read this book called the Professor is In. Which is a really interesting book, but basically it details how academia is not a viable career choice in terms of generating an income that is sustaining. And at that time, people were talking a lot about Tim Ferriss and the four hour work week, just like all the different way. And like we were in living in Guatemala among a lot of people who were digital nomads. And so just the air around us was just buzzing with be your own boss, do your own thing, start your own business, you know?
Becca:
And it had never been anything that I would have thought of doing for myself before. The idea to be an entrepreneur was just, not even remotely on the radar, but I had all this stuff around me, the conversations and stuff like that. And then when I was at my yoga teacher training, I learned about the psoas muscle, which is the muscle that connects the back of your hip to the front of your lower back to your hip and this pose called the Thunderbolt pose and how good that was for you and for the psoas muscle. And I was like, man, you really need something. You know, we at the time we were both digital nomad for other people like working for other companies. I was like, I really wish that I had something that would allow me to work at my computer from any posture, kneeling, sitting, standing, whatever. And then I was like, oh, this might be something that I can actually do. Maybe this is the time. Anything you want to add?
Jake:
Yeah, no, that's accurate. I stayed up all night one night, just try and make something in Google SketchUp. Taught myself, Google SketchUp, sent it to an industrial designer friend. Said, what do you think? And he said, let's get coffee. And the rest was history.
Roy Morejon:
Nice. So it's always great to hear, some of the tool sets, right, because there's a lot of founders that are out there, but truly don't know where to begin. I think with any writer that blank page is always the most difficult thing of getting the first word on there. So Google SketchUp great tool to recommend for, for all the listeners that are out there. But if you would talk a little bit about that design process, right? Because we all know how hard it is to get started, but obviously once you get started, then the snowball can keep rolling. But for a product that's engineered, like the way that you guys have engineered this, it's likely gone through dozens of iterations. So talk about some of the process there in terms of bringing this idea to market, and then finally getting it to a prototype ready stage, ready to launch and put it out there to the crowd.
Jake:
There are three major phases of design and phase one was having no idea what to do. And literally just getting lucky and knowing a guy who was an in industrial designer, actually I say friend, he became a friend, but only because someone else knew him and recommended him. And I met that person at a coffee shop. So this crazy serendipitous moment of meeting this guy, he created a prototype for us and when we took that to a manufacturer in the United States, they made a new and improved version and we prototyped with them through several iterations. It was essentially the same design. And then we took that to a design firm in New York City and they ended up taking it across the finish line.
Jake:
And so it was a long journey of getting to know a lot of people working with a lot of people and getting a lot of input on the design and actually every stage of the path, someone inputted a unique idea that original industrial designer had the idea of how the legs would slide, how that'd be, how the two levels would be attached. But then the manufacturer had the amazing idea of using steel T bolts to do that, of actually having the legs rotate on by having T bolts and grooves. And then the design firm in New York City just took it all the way with the bamboo plywood, the aluminum trays, et cetera. So the spring plungers for the trays to rotate. So yeah, it involves honestly a lot of people and our role was really just the original idea.
Roy Morejon:
It's got to be born somewhere, right?
Roy Morejon:
You know, when you talk about sourcing or manufacturing, most of our listeners think they have to do everything in China. And I think, if anything, during this pandemic, our reliance on a supply chain that we don't have control over is certainly of the biggest issues that consumer product companies or product companies in general have had major issues with. So I'd love to learn a little bit more about that process that you went through outside of just knowing a guy or finding something and why that's been important for you guys to keep the product made in America.
Jake:
Well, we actually… It's funny, you mentioned that because I did go on Alibaba as well. I was just spreading my net as wide as I could. And I did find some manufacturers that were interested but the more I learned about what it's like to manufacture in China, the supply chain fragility, the lead times, the way that intellectual property is kind of a mirage in China really made me focus on finding a manufacturer in North America, particularly in the United States. And we just found some great partners, people who source lumber from California. The aluminum composite material from the States as well, and then employ people who live here and pay them a living wage and create jobs here. Which actually ended up helping us get some Cares Act funding as well, which is super helpful.
Jake:
So we're really passionate actually at this point about the fact that it's made in America. And we have no plans at this point to ever outsource to another country like China, because we really, really value the ability to just go to the manufacturer's facility and walk on the floor and talk to them, pick up the phone and call them. I talked to one Friday. So it really, really difficult to do that in manufacturing areas in China. So…
Roy Morejon:
Absolutely. So let's dive in on the crowdfunding side. So when was the first time you got introduced to let's say Indiegogo or Kickstarter.
Jake:
Was it you or was it me? Well, we bought stuff on Kickstarter and Indiegogo a lot. Yeah. We have something right behind us right here, an air purifier that we got on Indiegogo. But I think I reached out to Kickstarter first because I just realized we need more money. We need cap getting like a bank loan didn't seem feasible. And so I called the Kickstarter. I spoke with someone there and I said, oh, well, I think they're raising like a couple thousand dollars. I'm not sure exactly how much. And he said, you should work with a marketing agency. You should raise, try to raise a lot more than just a few thousand dollars. Have you done this before? Okay. You might want to work with a professional, and that's why we ended up working with you guys. But that first call led to a series of events that just kept raising the bar in my mind, how big this could be and how successful it could be and what we need to do to get there. So Kickstarter, yeah that ended up being the call, that set everything in motion.
Roy Morejon:
Nice. So how did you decide that this product was a good fit for Kickstarter overall, based on potentially some of the demographics of who you believed was going to be backing this campaign before it ended up launching?
Becca:
Well, they say… I mean… I can start the answer to this question. They say that your ideal customer is a mirror for you, right? And I was in the concepting of this product and what I wanted this business to be and how I wanted it to be, was thinking about like us and me. Where do I find products? And where would I look? And we are Kickstarter people. We like to go on Kickstarters and we like to support we're small business people. We're going to pick the local restaurant or the local coffee shop, or the local… Insert here… Local business. We're going to pick the local business over the chain over and over and over again as individuals. So why wouldn't we use a service that would attract those same people. Those are the people who I believe are going to be interested in doing what we're doing and like using the Lunadesk and that are going to embody the lifestyle that we're like that the Lunadesk compliments. So Kickstarter seemed, seemed natural.
Jake:
I'll just tag on that. I like to browse Kickstarter a lot and I have read that a lot of men my age tend to do that. That's like the big demographic that shops on Kickstarter, but the thing is I almost exclusively went on Kickstarter to look for gifts for Becca. So I thought, well, maybe this is actually perfect because not only can men use this, but men might just buy this for their partners.
Roy Morejon:
Hopefully you're still partners by the time the product ships though, right?
Becca:
[crosstalk 00:11:21] Yeah, right.
Roy Morejon:
You know, obviously when we first started running campaigns nearly a decade ago, the lead time for some of these products was three or four years. And it's been interesting now over the years is products and companies are getting much more ready to long their invention and their idea with the idea of shipping that product within usually a three to six month timeframe. Just so it's still, again, a product that's top of mind, tip of tongue for that consumer. That's like, Hey, I have this problem. Now you can solve it with this problem and deliver it within a timeframe I'm likely still going to have that problem, right? So it's been really interesting to see the evolution of creators such as yourselves in terms of bringing a product to market and making sure that it gets delivered in the timely manner.
Becca:
Yeah.
Roy Morejon:
So if you would, let's talk a little bit about some of the prep that you guys did leading up to the crowdfunding campaign and potentially any nuggets and advice that you could give to our listeners.
Becca:
That's you.. I'm the visionary.
Jake:
Yeah, she is… And the inspiration. Leading up to the Kickstarter… So how much time do you have, because this is a long story.
Roy Morejon:
Have at it.
Jake:
So like I was saying, we start with the industrial designer, we then partnered with a graphic designer for the logo, had to find a manufacturer iterated with them a lot. Worked with a free business council that we found online, just like a government sponsored service; helped us create a business plan. Financial projections found a SBA lender, approved SBA lender, who to help us help give us some capital. That was, that took a lot of work. Lot of paperwork for that. A lot of hold having my hand held through that, or our hand held through that. We, we worked with a design firm, actually multiple design firms, but only ended up partnering with one in New York City. Like I said, that was a total adventure getting the product across the finish line in that sense, and then worked with a studio in Virginia to get photography and video produced, and then worked with you guys to get this on Kickstarter.
Jake:
So at the end of the day, it involves, I don't know, over 20 different people, at least that I've spoken with, that you've spoken with. And probably just over two years, since 2020. Yeah, just two years of iterating and working on this and driving it forward. But the big breakthrough was getting SBA lending that unlocked the design that unlocked the marketing that unlocked the production. So, that happened about six to eight months ago.
Roy Morejon:
Would you recommend SBA lending to any other entrepreneurs in the US?
Jake:
I spoke to a bank and they… It's like he had never heard of Kickstarter.
Roy Morejon:
Most bankers probably haven't Jake, right?
Jake:
Yes, yeah. And so it was, that just seemed like an impossible battle. And so…
Becca:
This is again where going to our local community…the business advisor that Jake is mentioning was hosted by the local university in Maine that we went to. So this is like a local person. The person who signed the check for this… It's so funny, small town Maine things, but the person who signed the check for this SBA loan went to high school with my mom. No… No, no, no. It wasn't that… Her daughter went to high school with me. We played lacrosse together. That's how…so the whole thing from start to finish was like local banks, local assistant. These are small business people. And every time we've tried to go bigger and get something from somebody who is not a small bank or a local association or anything like that, it's just been denied or just impossible. So for me again, it's coming back to small business, local people, bootstrapping. Those are all things that are aligned with our values and our vision for this product and the people who use this product. So…
Roy Morejon:
Yeah, and I think…
Becca:
[crosstalk 00:15:54] About that line.
Roy Morejon:
Yeah. No, I think you're in alignment with a lot of the creators that are out there as well. You know, I think almost everybody that's using Kickstarter is using Kickstarter because they need it, right. Not only for validation, but certainly from a capital standpoint and being able to fund the first set of orders, whatever it may be to be able to build a community around of. So that's been really one of the bigger takeaways of any campaign that we work with or that launches on Kickstarter. There's a true desire and need there for the most part. I'd love to hear what was one piece of advice you would give to any other creator that's looking to launch their invention on Kickstarter.
Becca:
Oh, I don't know.
Jake:
Advice… Get good counsel and mentorship. Oh my gosh. I forgot to mention that. We worked with a trademark lawyer too. We actually just published what's called publication for opposition for our trademark. So we pretty much have that in the bag. Yeah, get good counsel, because you need you need someone to really show you what you need to do every step of the way. And that's what we got for free because of a business center. Yeah. Like Becca was saying, in a local university, and I just offered it, creating the business plan, doing the market research, creating the projections that was useful every step of the way after that. So…
Becca:
Yeah, I guess the short way of seeing that is see, what's in your neighborhood, see what resources are in your neighborhood. Like the internet is great, but it's not going to…if you're a small business, this is your first eCommerce. If you're just a first time entrepreneur, big banks are not going to be there for you but your neighbors will. So, who's there, who already exists in your community, that can be a resource for you. And like, just ask, there's a local bank that has like a shark tank or yeah. Some sort of, there's like all these different things. So just like embrace being a small first time entrepreneur and like go find other small first time entrepreneurs or like small scale local people. They can help you.
Roy Morejon:
No, that is so true. I think we're all now accustomed to the Googling of things. And I think there's a real opportunity to have real conversations with your neighbors. Obviously the pandemic has kind of postponed a little bit of that potentially for your neighbors, if you hadn't just moved in or something like that. But there's absolutely… again, this is why crowdfunding is beautiful because there is a crowd of people that are like-minded in some semblances. And you're able to tap into that obviously after a launch, but certainly beforehand a local community and open up way more doors than a Google search could potentially.
Jake:
Yeah. And many of many, if not, most states offer resources like that. And there's also, non-public banks like Becca's talking about that too. Shark Tank, like events and things, or have special micro loans for this type of thing. And you know, I'm not sure how common that is across the world, but I honestly feel very lucky to live in a country where so many states have that. And that's really what kind of unlocked all of this for us.
Roy Morejon:
There's a lot of resources out there, so definitely Google them, but then go talk in person, right?
Jake:
Yeah, call.
Roy Morejon:
Nice. Well, this is going to get us into our launch run. Becca, you drew the short straw so are you ready to get [inaudible 00:19:13]
Becca:
Yeah, let's do it.
Roy Morejon:
So what inspired you to be an entrepreneur?
Becca:
The opportunity to create something that I need, that I want and that people like me can use and that can enhance their day to day life.
Roy Morejon:
Nice, so if you could meet with any entrepreneur or inventor throughout history, who would you want to have a coffee with?
Becca:
Well, this is hard for us. It was hard for me to come up with someone, but I do really admire Patagonia as a company for their lifetime guarantee. For their like firm stances, like value stances, the decisions, what they make as a company and the products they sell obviously, or maybe not, obviously I'm I'm an outdoor person. I like exercise like activities. So there's like several pieces of the company in Patagonia that I really admire and would like to emulate. So I think, Yvon Chouinard is how you pronounce his name, might be someone that I would be down to talk to about business and doing business in a way that saves our home planet.
Roy Morejon:
Absolutely. So what, would've been your first question, if you have an opportunity to meet Mr. Yvon?
Becca:
Oh, I think I would be like, I would wonder what were the greatest challenges in making a decision to do things differently? You know, not that I can prevent those challenges from existing or that we'll be able to avoid them, but I'd like to just pick his brain about what the experiences was of like doing business in a different way and existing in the business world with like a values Alliance stance.
Roy Morejon:
Nice. Have you read his book? Let My People Go Surfing.
Becca:
I have not read his book, but I am… sometime maybe when the Kickstarter is over and I find my free time again, that is a book that I would definitely like to read. Yeah.
Roy Morejon:
Do you have a book that you have read that you would recommend to our entrepreneurial listeners?
Becca:
Well, the book that really got us on this journey was a book called The Professor is In, which doesn't have anything to do with being an entrepreneur. But if you are someone who is considering getting a doctorate or likes to learn things, it is a good book about what not to rely on. I don't think I have any businessy books.
Jake:
Yeah, that's the book that led us to believe that career in human and the humanities in academia, which we both wanted was maybe not the best choice. You know, if we wanted to start a family and be financially stable.
Becca:
I mean, I see entrepreneurship as the thing that allows me to continue to pursue… I still hold the vision of being in, being in academia and pursuing a degree, a doctorate degree, but entrepreneurship is the thing that's going to let me get there. And I get to create this really bad product along the way that I want.
Roy Morejon:
Definitely, which is probably the most fun piece of it, right? Is creating you want to, you want to use every day. So speaking of that, I mean, what would be potentially two or three of the skills that you think every entrepreneur needs to be successful?
Becca:
I think, one skill is just like challenging any core negative belief or the inner critic, right. This is like I'm in the healing field, psychology, et cetera. So one thing that's like been particularly challenging for me is someone, especially someone who's conditioned as a woman is to like second guess myself, or like, not believe that the product that I have is valuable or that it's worthy or that people will like it or just any number of CRI criticism, which is obviously not just like something that's associated with women, but like, I think one skill to have as an entrepreneur is just to like everyday practice, just believe in yourself and knowing that you know what you're doing and that if you, if it's valuable to you, there's going to be a bunch of other people that it's valuable to as well. So, that's like one skill. And then another skill is just relentlessness. Which is just like, keep going, maybe related to the first one you have to believe in yourself. Or believe that what you're producing is worthy that fuels your relentlessness. But I think being relentless is really important.
Roy Morejon:
Absolutely. So what's one invention that's made your life easier during the pandemic?
Becca:
Well, I'm not going to too my own horn, but I am going to, because I will say the Lunadesk is a game changer. I mean, I can work from like anywhere, any posture, I don't lose any of my mobility. It feels honestly like I'm doing yoga throughout the day because I'm moving constantly into different postures and poses and it's like connect so seamlessly and with like a little rejuvenating stretch flow. So I'm a huge fan. I use it all day every day. I mean, absolute game changer. Hands down has been having the Luna desk in my life. For sure.
Jake:
I'm not allowed to use it. One day I took it and she's like, where's my Lunadesk.
Becca:
Yeah, you took it and didn't tell me where it went. It was gone for like several days. I was like, you can't do this. I mean, you took it to get to let other people try it, I guess.
Jake:
Yeah, to get it tested. Yeah.
Roy Morejon:
There you go. Nice. Well, don't leave home with it. Yeah. All right. Last question, Becky. You doing great. And I know that they came just launched, but I really am interested to hear your take on what the future of crowdfunding looks like.
Becca:
You know, crowdfunding can really be… I can see it as a way of like democratizing entrepreneurship and creating a pathway for folks that have been previously barred from becoming financially sustainable, from becoming their own boss, from having access to upward mobility. Crowdfunding can really be a vehicle to creating like shifts at the systemic level of who has access to wealth and the capacity to create things for the world and for communities and economy, whatever. There's a lot of potential there. And so I hope that the future of crowdfunding is a future that enables like folks who have not been granted access to entrepreneurship, the vehicle and the means to be able to do so and bring systemic change along with that.
Roy Morejon:
I love it. I hope that happens too well for the both of you. This has been amazing. Jake, I'm going to let you talk now. This is your opportunity to give our audience, your pitch, tell people what you're all about, where they should go and why they should check out Lunadesk.
Jake:
Check out Lunadesk, the what do we call it? The laptop riser that can transform any surface into an ergonomic work station. It's inspired by yoga. It's sourced in the United States, made of high quality materials that are designed to last you a lifetime. Very unique, beautiful solution to standing, sitting on the floor, lounging, perching on a stool, squatting while you work at your laptop. You can find it on Kickstarter it's live today. Oh no, not today because when this airs…we're actually recording this and the day it's going live. So it's on Kickstarter right now. Go check it out. We look forward to your comments and seeing you there.
Roy Morejon:
Absolutely. Well audience, thanks again for tuning in make sure to visit the website artofthekickstart.com for the notes, the transcript, links to the campaign over on Kickstarter. And of course, I got to give a shout out to our crowdfunding podcast sponsor at Product Hype, the top newsletter for products that just launched on Kickstarter. Jake, Becca, thank you so much for joining us today on Art of the Kickstart.
Jake:
Thank you.
Becca:
Thank you so much.
Roy Morejon:
Thank you for tuning into another amazing episode of Art of the Kickstart to show about building a better business, life, and world with crowdfunding. If you've enjoyed today's episode, as much as I did make sure to show us some love by rating us and reviewing us on your favorite listening station, whatever that may be. Your review really helps other founders and startups find us so they can improve their craft and achieve greater success like you. And of course, be sure to visit artofthekickstart.com for all the previous episodes and if you need any help, make sure to send me an email at info@artofthekickstart.com. I'd be glad to help you out. Thanks again for tuning in. I'll see you next week.
Podcast: Play in new window | Download
Subscribe: Apple Podcasts | RSS