In this episode of Art of the Kickstart, we spoke with Ed MacDonald, CEO of Buffalo Carts. MacDonald was joined by his daughter, Marissa MacDonald, for the interview. Buffalo Cart is an electric-powered cart system that attaches to a vehicle hitch and helps you pull up to 500 lbs easily. Listen to learn how the Buffalo Cart team has surpassed their funding goal by almost 300% on Kickstarter.
Short on time? Here's what we talked about.
Familiar with the product development process, Ed MacDonald was prepared for the challenges of funding a Kickstarter campaign. From design to prototyping Buffalo Carts, MacDonald and his team advanced and perfected the design within a year.

The Buffalo Carts team tested the product on family and friends during the product development process. The feedback from loved ones and others who saw them using Buffalo Carts helped to improve the design. Ed and Marissa MacDonald speak on the importance of validation in product development.

Feedback received from backers on Kickstarter encourages MacDonald and his team. The community's questions and comments drive the campaign forward and help MacDonald plan for the future.
Links
Note: As an Amazon Associate, Art of the Kickstart may earn a commission from qualifying purchases.
Sponsors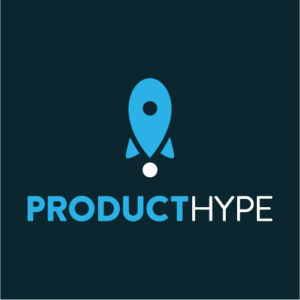 Art of the Kickstart is honored to be sponsored by ProductHype, the leading crowdfunding newsletter. Publishing weekly, ProductHype showcases five of the best, most innovative and exciting crowdfunding projects in an absurdly unique way. Their audience of more than 300,000 crowdfunding fans regularly back featured products and eagerly awaits the newsletter to learn about the new ideas that creators are bringing to market. Learn more about having your project featured in ProductHype, or join the HypeSquad today!
Transcript
View this episode's transcript
Roy Morejon:
Welcome entrepreneurs and startups to Art of the Kickstart, the show that every entrepreneur needs to listen to before you launch. I'm your host, Roy Morejon president and founder of Enventys Partners, the world's only turnkey product launch company. From product development and engineering to omnichannel marketing, we've helped our clients launch thousands of inventions and earn more than $1 billion in sales over the past 20 years. Each week, I interview a startup success story, an inspirational entrepreneur, or a business expert in order to help you take your launch to the next level. This show would not be possible without our main sponsor ProductHype, the weekly newsletter that goes out and shows you the best inventions that just launched. Make sure to check out producthype.co and join the hype squad.
Roy Morejon:
Now let's get on with the show. Welcome to another edition of Art of the kickstart. Today, I am super excited because I'm speaking with Marissa and Ed MacDonald, creators of Buffalo Cart. If you haven't heard of Buffalo Carts yet you should. It is a Texas-based startup company that is producing American-made innovation in electric-powered carts in their system. So Ed, Marissa, thank you so much for joining me today on Art of the Kickstart.
Marissa MacDonald:
Thank you.
Ed MacDonald:
Thanks.
Marissa MacDonald:
Our pleasure.
Ed MacDonald:
Thanks Roy. We really appreciate the opportunity.
Roy Morejon:
Definitely. So Ed, I got to talk to the crowd and if you would tell them about your product as if we've never heard it before. What is Buffalo Cart?
Ed MacDonald:
Buffalo Carts is electric-powered outdoor convenience. This particular system really actually lends itself to outdoor activities and helps in eliminating or reducing the stress, the strain, and sometimes the injuries from moving products and gear in the outdoors.
Roy Morejon:
Now trust me, I've gotten injured multiple times taking all of my kids' stuff from the car to the beach, from the car to wherever. This is absolutely a product for obviously all the parents out there, but I think all of the people that just want to enjoy the outdoors and bring all of their gadgets and things with them, right? So when did this begin? How did this become a business?
Ed MacDonald:
Well, originally about four years ago, I guess it was, I had a company in Austin that ran a, I guess it was a sports complex there and they needed some kind of system to be able to move things around. So I, because I have a design company called [inaudible 00:02:33] designed, started designing this little cart system here, some without motors and some not. And as I got into it, I realized that, Hey, wait a minute, this would solve some of my own issues with camping, with hunting especially and moving gear around. And I saw a huge potential for this. So I ended up buying the thing from them and went down that path there. And I spent the next couple years really just going forth and looking at what design features could we actually use? And that's when it all of a sudden came to the whole product where it is now is wait a minute. If we put electricity and we put a cart and we can hitch it to a vehicle, does that eliminate some of the main issues that we were having, which is moving gear around from place to place.
Roy Morejon:
So let's talk about some of those design features, right? You've got this idea, you've got this invention in your mind. How does it go from paper to being fully product developed, where you've got a prototype ready and you're able to run a Kickstarter campaign for the funding?
Ed MacDonald:
Yeah. So for those who've never done that before, that is a pretty long journey filled with all kinds of challenges, but for me, because this is what I do as product development design, I knew what that journey would entail, and it really entails building some initial prototypes, proof of concept products. You go out there and test it and find out this doesn't work or that doesn't work. I have 3D printers and stuff, so I can always make minor changes, but really was designed to meet specific needs that we identify. We spent about a year, really doing some deep diving in other systems out there and really kind of tried to address in this design, a lot of the faults or lacks thereof in the basically other products out there.
Ed MacDonald:
So that process took, I guess, eight different versions to get to this point. And each version was building on the failures or the left outs or whatever of the previous version. And so that process finally got us to where we are right now, and that is the current Buffalo Carts. And the design parameters and the design concepts came from all those years of prototypes.
Roy Morejon:
Impressive. So Marissa, what's been your involvement in getting Buffalo Carts up and launched and fully funded on Kickstarter now?
Marissa MacDonald:
Yeah, absolutely. So my background is in tech and one of the very first tech companies that I started working in was actually marketing and social media surrounded. And so when dad first had mentioned that he wanted to go and do the kickstart, I leveraged my background knowledge and how we could really take this to the next level with different avenues and sources. And so it's been great to not only see individuals come in and give their comments and their feed, but also to see from the backend them sharing and really validating, there is a need and people are finding it very interesting. So it's been a really great journey along the way.
Roy Morejon:
Nice. Talk to me about how you guys have gotten your entire friends and family group surrounding you involved in this campaign, maybe in the video shoots or doing some product testing, but it's always interesting to one, have those closest to you be able to be involved in that process. So how have you guys gone about leveraging your community?
Ed MacDonald:
Yeah, so from my standpoint, from the product development side of it, and then the testing, it's really been interesting, being able to bring people into this. My girlfriend, Pam has been phenomenal. If you look at some of the earlier videos, we would take it out to the park and run around and talk to people and stuff. And she would give me the input and they would actually give both of us feedback. And then that video led to the next video where I brought both my kids into this and my son who owns a construction company, gave me input as to, Hey, this is where construction might help or might have a need for this. And then both of them have been real involved in the initial videos for it, feedback for it.
Ed MacDonald:
And then we sort of branched out to either farther loop of friends. And that's been another key thing that we've had is a really good group of good friends that really believed in me, maybe not the product all the time, but they did believe in me. And then that helped get us to where it is. So from my standpoint, having both of my kids involved in it in different aspects and people like Pam and other friends that's critical. I wouldn't be where I am now if it hadn't been for their input.
Marissa MacDonald:
Absolutely. And to piggyback off that, I think when anybody who's an entrepreneur goes into a project or a new concept, it really does take the support of the community efforts. And reminding them that every little step along the way is going to be a different journey. And I think dad does a great job at really staying focused and coming up with ideas that are sustainable to that and overall direction of where he wants to take it.
Roy Morejon:
Yeah. No, you're absolutely right. And at the core of crowdfunding is trust. And if you don't have that with your friends and family, willing to get board and be involved in this process at whatever step it may be, you're not going to have a successful company at the end of the day, but let alone conveying that then to the consumer that's on the other end of the page, seeing this product for the first time, never been exposed to it and having enough trust and credibility to put their credit card on file. And willing to pre-purchase this product without having an experience with it, but knowing that you're solving a problem for them in the future is all what crowdfunding is built for. And I think that's what the beautiful part about Buffalo Carts launching with Kickstarter is really having not only the friends and family support, but the crowd support come on board. And again, helping you guys get fully funded pretty quickly within the launch of the campaign.
Marissa MacDonald:
Absolutely.
Ed MacDonald:
Exactly, exactly right. That is so important.
Roy Morejon:
So let's talk about the campaign a little bit more and some of the preparation work that you guys did in advance to make the campaign fully funded at this point. What were some of those things that you guys did in preparation?
Ed MacDonald:
Well, we did a whole nother series, a round of videos, more from an explainer standpoint than some of the original videos that we had. We have a great company here in town that did all that for us. So we had to actually work with your team in building a script and a storyboard for the video. That was a great process, by the way, your team did a super good job. And we did a good job down here. And then the whole putting together the actual story, the Buffalo Cart story, and what's involved in it and stuff like that. And many steps that your people put us through, did two things, one, it told the story, but it helped us at this end be able to actually put the story together in a way that would actually make sense for the crowdfunding business.
Roy Morejon:
Absolutely. So you've been working with us here at Enventys Partners for a while now. What were some of those considerations that you guys went through when choosing an agency to partner with for this very important launch?
Ed MacDonald:
Well, I think for me, what was really important is trust Roy, it was really all about trust and because I've been involved in product development for 25 years and I've worked with quite a few different companies and you know pretty quick, whether or not you feel like there's a trust right there. And I felt from the very beginning, talking to your group originally was that there was trust and that they would work with us and that they would partner. And I see really the partnership part of it is what really meant a whole lot to me is because we're both in this for the same reason. And I was really impressed. I talked to six or seven other companies and it just never quite got that really good feeling of, Hey, wait a minute, these guys are legit. And they really do have my best interest at heart and they certainly have their success.
Roy Morejon:
Absolutely. So Marissa, I know on the marketing side, it's been interesting in terms of the outreach. Can you talk to a little bit about how you've been able to find different pockets of consumers that this product has spoken to?
Marissa MacDonald:
Yeah, absolutely. So, initially in looking into what we identified as the demographics, that definitely evolved and over time and gathering different information, looking into who's reaching out organically to us, who is following us on our different social platforms, really giving us an understanding of, okay, we can actually extend to these areas as well. So that's been really great. And then obviously a little bit of AB testing to kind of tweak and see does this messaging will work for these individuals. And it's all just a game of what sticks to the wall pretty much. And so I think with that, there was some obvious demographics that we expected, but also some that we didn't expect. And I think that kind of speaks to the product as a whole in itself and why we are able to in just a little over a full week to guarantee the Kickstarter funds.
Marissa MacDonald:
And so it's been really fun. It's been great. It's been a lot of creativity and then going back to the drawing board and figuring out what can we do next? What other areas can we reach out to? And maybe even seeing, okay, we thought this would work, but it's not. And then just kind of retrying it. And I think that's the fun part about doing Kickstarter and even the marketing aspect is you have an idea and just watching it truly evolve into its own creation.
Roy Morejon:
Yeah. That's the amazing thing of Kickstarter, right? There's a clock at the end of it, but you're also willing to be as agile as possible to test and try out as many different things, because you can see a conversion at the end of the day, based on those efforts that you're doing in marketing and advertising and positioning statements and split testing all of those elements. So again, it's great to be able to see that and have the insight of what's working now so that you have better insights of the longevity of the company thereafter.
Marissa MacDonald:
Yeah. Absolutely.
Ed MacDonald:
Well, I think from a product development standpoint, what that really does is that really helps validate, but also one of the very first things that I had wanted to do when I put the original business plan together is this wasn't about what I wanted for people. It was what people wanted from me. And that was really huge is, and just, there are quite a few examples of, I thought this was what people would want. And then as we went through the process, well, wait a minute this is, maybe it's cool to me or needed for me, but other people don't. And that feedback back and forth is just, it's invaluable. It really is invaluable.
Roy Morejon:
Yeah. I can't tell you how many campaigns we've worked on where they're like, no, this is my customer, this is my avatar, this is what they look like. And their customer is actually way over here on the other side, completely foreign to what they thought it was going to be, but then having conversations with them and understanding their pain points and the problem that they solve, it really opens up whole new categories for different products that have launched on Kickstarter. So it's just amazing to see that you're having that feedback and then learning from that as well.
Ed MacDonald:
Well, it's really nice to be in a place where you are allowed to have that happen because a lot of times when you're raising funds or whatever, it can only be the business plans way and that's it, that's the path and this path gives you the right connection at the right time.
Roy Morejon:
Absolutely. So what's been the biggest surprise of the campaign so far? I know we're only a week or so into this, but any big surprises that you guys have learned?
Ed MacDonald:
I think probably one of the biggest surprises I learned is the willingness for people to ask questions. I really enjoy that. They ask questions about the product, there's back and forth. And like I say, we've only been in it to a week or two. I really enjoy the feedback from people, the backers, I guess too and really not a lot, very little negative at all, which was, I've launched other products and people, whoa, they poo poo this or whatever like this. And I think because it is with you guys and is on Kickstarter, there's a lot more legitimacy to it than just the raw marketing that I've done in the past.
Roy Morejon:
Absolutely. The credibility factor is there from both obviously,
Ed MacDonald:
Exactly.
Roy Morejon:
Your history and then what we've been able to do together with other startups.
Marissa MacDonald:
I think it's also fun too, to just see so many different people tag their friends, their family, individuals within another networks and share and while they're obviously is to be expected that level of connection and driving individuals to the website. For me, I thought that it was much more overwhelming than I had originally anticipated. So having people share out our ideas just really brought everything to life. And when you've put so much time and effort and energy into something, you obviously hope that it's going to go that way. But to really see it kind of take off the way that it has and different aspects and demographics has been really fun.
Roy Morejon:
Amazing. Well, this gets us to our launch round. Ed, you drew the short cart. You ready to go?
Ed MacDonald:
I'm ready.
Roy Morejon:
Let's do this. So what inspired you to be an entrepreneur?
Ed MacDonald:
That really goes way back to my early childhood, having grown up in the jungles of Papua New Guinea. And one of the things that really impressed me is my parents were actually able to go into the jungle and build a jungle home. And I actually lived in a grass hut for many years when I was a youngster. But that whole development is my parents really taught me to be not afraid to step out, not afraid to do something different, learn as you go and just make it happen. And that was instilled in me a long time ago. And so from that, I really learned that I can do what I need to do. And I really learned to believe in myself. That steps right over into entrepreneurship is because you have to believe in yourself. You have to believe in what you're trying to do, and you have to believe in a greater purpose for what you're doing. And so that's what really impressed me growing up, to be able to do the entrepreneurial path.
Roy Morejon:
Amazing. So if you could meet with any entrepreneur throughout history, who would you want to have a coffee with?
Ed MacDonald:
I'd like Edison. Edison is my hero in a lot of ways.
Roy Morejon:
Nice. So what would be your first question for sir Edison?
Ed MacDonald:
Really, how does he maintain his perseverance? How does he keep doing it? How does he keep time, after time, after time going forward?
Roy Morejon:
Yeah, indeed. Perseverance. There you go.
Ed MacDonald:
Perseverance.
Roy Morejon:
What do you think, yeah, what do you think are the top three skills that every entrepreneur needs to be successful?
Ed MacDonald:
I think hard work, determination, and really just a real desire to make it happen.
Roy Morejon:
Yeah. All the skills there. So what's one invention that's made your life easier during the pandemic?
Ed MacDonald:
I think a little bottle holder that clips onto the pocket to hold the little sanitizer bottle. I didn't see anything out like that. So I designed it and printed it, 3D printed it myself, but having that, the little bottle of hand sanitizer was a great idea.
Roy Morejon:
Nice, lovely. An invention on top of it as well. All right. Last question and I know the Kickstarter campaign just launched for you, but really interested Ed, to hear your take on what does the future of crowdfunding look like?
Ed MacDonald:
I think crowdfunding having for my background, dealing with venture capitalist 23rd or venture VCs 20 or 30 years ago is where I see crowdfunding really being more and more an integral part of the entrepreneurial's life, no longer the VCs to go to. I see really this Kickstarter and the whole crowdfunding thing, being a much more prominent place in taking products to market. It checks off so many of the boxes that the other systems don't check.
Roy Morejon:
Indeed. Well, this has been amazing. Marissa, you've been quiet. So this is your opportunity to give the audience your pitch, tell people what you're all about, where they should go and why they should check out Buffalo Carts?
Marissa MacDonald:
Yeah, absolutely. I appreciate it. I think that anybody who's out there who knows somebody who has been an entrepreneur, you know that it's a fun and exciting journey. And I love that Kickstarter really exposes the general masses to individuals who are really living and fulfilling their dreams with great ideas. And so I would encourage you to go check out Buffalo Carts on Kickstarter. Also, look around at other things too, and always keep your mind open about the great future of potential out there. I think even with shows like Shark Tank, it has a lot of people interested in what it looks like to be an entrepreneur and how to be involved with that, even if you're just on the consumer side. So join people along the journey, support the communities around you. And if you ever have a great idea, entertain it. It's the fun side of what the future holds and how to make things more effective and efficient such as Buffalo Carts.
Roy Morejon:
Absolutely. Well, Ed and Marissa, thank you so much for joining me on the show. Audience, thank you for tuning in to Art of the Kickstart. Make sure to go to the website, to check out the notes, the link to the campaign and everything else we talked about today. And of course I got a shout out our crowdfunding podcast sponsors at ProductHype. Ed, Marissa, thank you so much today for joining us on Art of the Kickstart.
Marissa MacDonald:
Thank you. It's a pleasure.
Ed MacDonald:
Thanks Roy. I appreciate it. Have a great day.
Roy Morejon:
Of course. Thank you for tuning into another amazing episode of Art of the Kickstart, the show about building a better business, life, and world with crowdfunding. If you've enjoyed today's episode, as much as I did make sure to show us some love by rating us and reviewing us on your favorite listening station, whatever that may be. Your review really helps other founders and startups find us so they can improve their craft and achieve greater success like you. And of course, be sure to visit artofthekickstart.com for all the previous episodes. And if you need any help, make sure to send me an email at info@artofthekickstart.com. I'd be glad to help you out. Thanks again for tuning in. I'll see you next week.
Podcast: Play in new window | Download
Subscribe: Apple Podcasts | RSS