In this episode of Art of the Kickstart, our host, Roy Morejon fires off in a speed round answering questions we've received from fans and members of the community. Roy touches on his personal background, crowdfunding do's and don'ts, crowdfunding platform questions and all things Art of the Kickstart. Listen to learn more about crowdfunding and entrepreneurship.
Short on time? Here's what we talked about.
Roy Morejon was excited to continue growing the podcast and speaking to new creators after acquiring Art of the Kickstart. His start in crowdfunding began with a startup client at his first company, Command Partners.

Crowdfunding is perfect for some ideas, but evaluating your idea is important to see if it's a good fit. If it is, thoroughly research and plan for your campaign.

Art of the Kickstart is one of the many resources available to help you gain knowledge about the crowdfunding industry and learn from other entrepreneurs.
Links
Note: As an Amazon Associate, Art of the Kickstart may earn a commission from qualifying purchases.
Sponsors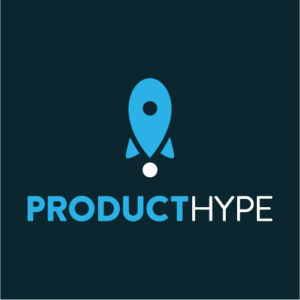 Art of the Kickstart is honored to be sponsored by ProductHype, the leading crowdfunding newsletter. Publishing weekly, ProductHype showcases five of the best, most innovative and exciting crowdfunding projects in an absurdly unique way. Their audience of more than 300,000 crowdfunding fans regularly back featured products and eagerly awaits the newsletter to learn about the new ideas that creators are bringing to market. Learn more about having your project featured in ProductHype, or join the HypeSquad today!
Transcript
View this episode's transcript
Roy Morejon:
Welcome, entrepreneurs and startups, to Art of the Kickstart, the show that every entrepreneur needs to listen to before you launch. I'm your host, Roy Morejon, president and founder of Enventys Partners, the world's only turnkey product launch company. From product development and engineering to omnichannel marketing, we've helped our clients launch thousands of interventions and earn more than $1 billion in sales over the past 20 years. Each week, I interview a startup success story, an inspirational entrepreneur, or a business expert in order to help you take your launch to the next level. This show would not be possible without our main sponsor, ProductHype, the weekly newsletter that goes out and shows you the best inventions that just launched. Make sure to check out producthype.co and join the Hype Squad. Now, let's get on with the show.
Roy Morejon:
Welcome to a very special edition of Art of the Kickstart. I'm your host, Roy Morejon, as you all likely know. Today, we're going to be doing something very different, a little different. I don't think we've ever done this before, but our interviewee that we were supposed to have on this week was sick. So, we're like, you know what? We want to give our crowd the content that they need, that they look for, that they need to light a fire under their butt and get their idea out there, or learn some nuggets of wisdom of how to launch a product and do it the right way, or some of the ways that people fail, but learned.
Roy Morejon:
So, today, what we're going to do is I'm going to answer fan mail question or some of the top questions that I hear when I speak at events or conferences that I'm attending. So, a lot of these questions came in from listeners or just in passing in terms of asking about crowdfunding. So, I'm just going to run down my list today and give you guys some insights in terms of some of the questions that we have around crowdfunding and launching products and startups and everything in general. So, you guys ready? Let's get started.
Roy Morejon:
The first one is always usually in regards to Art of the Kickstart, why did I start this podcast? Well, the real answer is I didn't start this podcast. Another gentleman, Matt, started this podcast years ago. I believe, back in 2015, he started this and recorded almost 100 episodes, I think, and was shifting jobs, careers, focus of working with products. He wanted to do more things with Amazon. And I thought this podcast was a really unique opportunity, not only for people to get their story out there, like the clients and campaigns that we work with, but just a different means of communicating that story where everything is PR or social media or advertising. Podcasting continues to grow, the listener base continues to grow, not only for Art of the Kickstart, which I'm very grateful for, but just the overall audience in terms of people listening while commuting, while listening, running, whatever it may be.
Roy Morejon:
And I thought this would be something really unique that nobody else had out there in terms of talking about products and interviewing startups of people that were using crowdfunding to validate their product ideas. So, that's why I got into taking over Art of the Kickstart and continuing to run it for Matt's great foundation that he built for us and the continuation that we do with this. And got a great team. So, really excited. We've got lots of fun episodes lined up for the rest of this year. So, I always enjoy these conversations with folks because I feel like I peel back another layer of the onion with the founders and can really dive into some of the nitty-gritty tactical things or business owner things that don't necessarily come through when they're putting their campaign out there.
Roy Morejon:
Next question that we get is, how did you get into crowdfunding? Unique story there. So, before Art of the Kickstart and before Enventys Partners, my agency that I started was called Command Partners. I started that back in 2010. And it wasn't until about 2012 or 2013 that we actually ranked on the first page of Google for the search term, startup marketing. So, a founder googled startup marketing, and we were the first result, and they came through and filled out our form. And they're like, "Hey, we are a startup, how can you help us?" And I was like, they're like, "We're on Kickstarter, we need more money. We're a bunch of engineers, we don't know how to find our customers." And I was like, "Well, that's really interesting. What's Kickstarter? I've never heard of it before." And then dive in like, what's crowdfunding? Never heard of that before.
Roy Morejon:
And it was really unique and we were like, "Hey, yeah, we help startups. We do their marketing for them. What's the platform matter at this point?" Whether it's Amazon or their .com site or whatever it may be, Kickstarter is just another platform. So, this was the device for those watching the YouTube video. This is the original device. This is kind of like the tile tracker of today. This was called the TOD device, T-O-D. And they reached out, they had I think about maybe 20 or $30,000 in funding. We turned on our marketing muscles, got them a bunch of PR, did some advertising for them, and basically tripled the amount of funding that we were able to bring into their campaign for them in just a matter of a few weeks. And we were like, "Wow, this is really interesting. We can move the needle for our clients, handle an aspect of their business that they don't know, and let them focus on what they do best in making products and coming up with great ideas that solve other people's problems."
Roy Morejon:
So, now, a decade in, over a decade into launching products and 3,000 different innovations later, it's been a lot of fun, seeing the evolution of founders, products, startups, and how crowdfunding has continued to evolve. Recent one, what next question is, what's been your favorite campaign so far this year? Honestly, it's got to be a recent one. Today, at the office we just celebrated raising over $2 million for Geminos. I recently had them on the podcast, which was huge. Just amazing technology, amazing team over at Mobile Pixels. We're always stoked to be able to work with them and launch new inventions with them. And a $2 million campaign puts them into the 99.9 percentile of category campaign raises over there. So, super stoked for Jack and his team over at Mobile Pixels, as well as the Enventys Partners team for all of the hard work that goes into these projects and making them truly successful.
Roy Morejon:
It's always very difficult to test engage, but that's what we do best, is finding validation for these inventions before they come to market and making sure that we can get it out there. Next question, what's the most interesting piece of advice a creator has given to you on the podcast? I guess it's more of a basic one. Chris Cronan actually gave it out where he was like, "Be able to deliver the product." It's self explanatory, but at the end of the day, that's always a key component. One of the things that I'm always mentioning to founders is once the campaign's over, a lot of the hard work continues. But making sure that you're constantly communicating with that community that you've built, that tribe of early brand evangelists that are going to carry that torch for you once they get the product. Make sure that you're communicating with them and giving them the tools that they need to make sound decisions, but also believe in you as a founder, as a startup in getting it out there.
Roy Morejon:
Why is crowdfunding the right choice for me? I have no idea. I'm going to need more context about your idea. So, definitely send us some more information on that one. What's a timeline for launching a campaign? Again, depends. Time of year, always depends as well, in terms of if you're launching a summer product, try and do it when customers are going to be thinking about that pain point. But overall, timelines, typically you can get a project launched successfully with all of the pre-campaign work that needs to be done in terms of testing. A lot of these things during your pre-launch, that phase can take anywhere from a month to six months sometimes, to really refine your data down and find out what that unique value prop truly should be.
Roy Morejon:
And then an active campaign running on Kickstarter? Anywhere from 30 to 60 days, again, depending on how long you want to run it for in a pre-launch capacity. But how long is it going to take for you to… Once that capital comes in, then are you going to have to place the PO and everything gets delayed there. You want to make sure that you're shipping the product as quickly as possible. So, timelines are going to vary product to product, company by company. Next question, what makes a campaign successful? Again, you guys are throwing me really broad questions here. But in terms of looking at it overall, I think the proper preparation is a key component of this. Now that there's been hundreds of thousands of campaigns that have run on these platforms, you can and should be doing all of the research beforehand to understand your product, the problem it's solving, who's your community, where do they hang out, what do they read, who wrote about, whatever it may be, and really building up as much consumer feedback as possible before it launches.
Roy Morejon:
A book that I'm actually listening to right now is The Mom Test, which I think is a really good story. I forget who recommended it to me. But it really goes into active listening while asking potential customers about their problems and how they solve it now. And kind of deflecting commentary that's positive in nature necessary. Oh, that's a great idea, I totally buy that. Where usually that's non-committal at that point. But it's like, okay, well, what if I did this or asking better questions. So, I think that's where I'll land on that one. In terms of what makes a campaign successful, is really doing your homework before time, before launch, as well as asking consumers. And hopefully whether they're your customers or not, trying to find out as much insight as you can into that community before you go live.
Roy Morejon:
Next question, what happens if my campaign fails? Well, there's other options there, but again, start with some feedback. Ask the customers why they backed it. If you can talk to anybody that didn't back it, that was maybe on your pre-campaign email list that you were sending that signed up, that was interested, that was curious initially, maybe you should ask those folks, why or what. You maybe ask for too much money in terms of your campaign, your price point may be too far off. Your shipping days may be years in advance, which is just too long for people to wait and your product could fall into too niche of a category. Way too many things I could answer on this one, but there's a litmus test there in terms of looking at all of those individual elements and trying to get as much feedback as possible.
Roy Morejon:
Should I launch on Indiegogo or Kickstarter? Again, always a top question that we field. We've actually got a great blog post around pros and cons of each platform. So, check out Enventys Partners website and search for Kickstarter versus Indiegogo, and you'll find that whole article there. A lot of good insights on that. How time consuming is a launch? Extremely, but you want to be as hands on as possible. This is your baby, right? You want to make sure your baby gets seen by the world potentially, or at least got in front of your potential customers. So, making sure that you're doing all of the right things out there requires a huge team, which is why we offer all of those services to be an add on marketing department for your product, and make sure that it is a successful launch, and a huge launch at that.
Roy Morejon:
Next question, do you need a lot of money to get started on Kickstarter? No, not necessarily, but you do need to do a lot of pre-campaign work to make sure that your campaign is a success. Anybody can launch a product out there and just throw it out there, but this is not a field of dreams moment where if you launch it, they will come. You need to build up buzz and get people excited about that launch, that day one early bird offering and pricing on that to really build that momentum. My phrase that I always go back to is nobody usually wants to be the first person on the dance floor, but once a lot of people are out there having a good time, everybody else wants to join in. And that's what you want to do with these campaigns is build up that buzz, get people out there, and typically it's going to take capital to get in front of people along with your time, which is your most valuable asset at this point.
Roy Morejon:
Do you need a working prototype? Yes. Again, we have a great blog post on that, Enventyspartners.com/blog/ I think it's home dash brave dash prototype. I may be wrong, we can link out to it in the context here. But yes, it's best to have a working prototype where at all possible, especially if you're talking about something that's technical in nature or something that's a higher price point. You're going to want to show it working so that people believe in the product, the idea of the innovation. Where and how should I advertise my campaign? Yeah, lots of different avenues. Again, fish were the fish are hanging out. Most of the times it's going to be Facebook and Instagram, but there's niche communities. TikTok's definitely picking up steam. Reddit's always a great platform as well, but there's other blogs and forums as well that you could be in and partner with. Again, really depends on the product and what you're doing. Do you have a history of launching and being successful? Likely you've got a community built around your idea.
Roy Morejon:
How important is naming your product? Tough question. But maybe it should explain the product or least kind of elude to what the product is used for, and should be easily Google-able or pass the radio test in terms of someone potentially repeating it back and knowing that the spelling is not funny, like Enventys, where it's not something that's easily spelled or common vernacular. Next to that is, what makes a good name for a product? Again, same elements in there, in terms of name-ability, and remember-ability to it. Do I really need an agency to help me with my campaign? Well, I'm going to be biased on that, but no. But you do need a team, whether an agency or not. I mean, obviously, you can learn from our thousands of campaigns that we've launched in the past and a huge community that believes in the products that we do.
Roy Morejon:
But no, if you have a marketing team or folks on your team that are able to do good marketing, no, you don't necessarily need an agency to do any of that, but it can certainly help. Two more questions. How do I get my kids involved in launching a small business? That's cool. I've got young kids, as probably many of the listeners know. One of the things that I did that's awesome, working with our partnership over at Shopify, they actually have a business starter kit. I've got one right here that my kids are working on. So, for those watching on YouTube, Shopify Kids, they have this business starter kit. If you just Google that, they'll send you a free kit in the mail and it kind of goes through how kids could design their own business. So, really cool. Definitely a good way to get kids involved in kind of coming up with new ideas.
Roy Morejon:
Last two questions. Why should I listen to Art of the Kickstart? Oh, wow, that's easy. I mean, you're going to get knowledge, you're going to get insight. You're going to get behind the scenes access to startups and founders that are out there that you're just not going to be able to get to anymore, and I think it's pretty fun and enjoyable. At least I have a great time with it. So, I hope you guys share it with your friends and family or network. Last question, how do I get on your podcast, Roy? Well, that's great. Just go to artofthekickstart.com, there's a contact form. And if your startup meets our criteria, I would love to interview you and learn more about you, your business, and all of the fun things that you're working on today.
Roy Morejon:
So, that's all I got for today. Short and sweet. I'm so thankful for all of you, the listeners, the thousands of you that are listening, I love the fan mail, I love the insights, I love the commentary that you guys send into me, and the team that's all working behind the scenes here. Of course, big shout out to the crowdfunding podcast sponsor here, ProductHype, top newsletter for launching new products and innovation. If you haven't yet, go enjoying the Hype Squad, producthype.co. And again, I'm looking forward to seeing you guys next week. Thanks again for listening. Cheers.
Roy Morejon:
Thank you for tuning into another amazing episode of Art of the Kickstart, the show about building a better business, life, and world with crowdfunding. If you've enjoyed today's episode as much as I did, make sure to show us some love by rating us and reviewing us on your favorite listening station, whatever that may be. Your review really helps other founders and startups find us so they can improve their craft and achieve greater success like you. And of course, be sure to visit artofthekickstart.com for all the previous episodes. And if you need any help, make sure to send me an email at info@artofthekickstart.com. I'd be glad to help you out. Thanks again for tuning in. I'll see you next week.
Podcast: Play in new window | Download
Subscribe: Apple Podcasts | RSS