In this episode of Art of the Kickstart, we spoke with Scott Kobryn, the co-founder and co-creator of the Wild Fire 4-in-1. After almost 25 different prototypes, the Wild Fire 4-in-1 team perfected their design and launched their campaign on Kickstarter, raising over $100,000. The Wild Fire4-in-1 can quickly reach temperatures of up to 1200F for pizzas, searing and finishing food while swinging just as quickly back to traditional grilling temperatures with multiple grilling and warming surfaces, allowing you to create an entire meal in one space with one product. Listen to learn how Scott and the rest of his team went from successfully building thier first product, Steakager, to creating and launching Wild Fire 4-in-1.
Short on time? Here's what we talked about.
Wild Fire 4-in-1 has adjustable temperature sections that perform different functions. Scott delves a little into the engineering behind Wild Fire 4-in-1.

After a canceled campaign, Scott and his team adjusted to market changes on Kickstarter by regrouping and reorganizing, which helped lead to the successful relaunch of Wild Fire 4-in-1.

The Wild Fire 4-in-1 is firm in their belief that every part of a campaign is a process. From Kickstarter to validation, their whole campaign is process-driven.

Scott and his team internally conducted customer feedback research and used those responses to refine the story of their product and integrate it into their campaign.
Links
Note: As an Amazon Associate, Art of the Kickstart may earn a commission from qualifying purchases.
Sponsors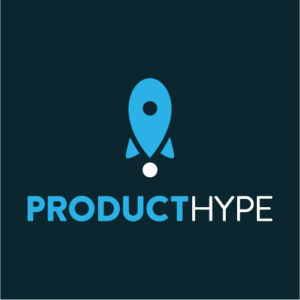 Art of the Kickstart is honored to be sponsored by ProductHype, the leading crowdfunding newsletter. Publishing weekly, ProductHype showcases five of the best, most innovative and exciting crowdfunding projects in an absurdly unique way. Their audience of more than 300,000 crowdfunding fans regularly back featured products and eagerly awaits the newsletter to learn about the new ideas that creators are bringing to market. Learn more about having your project featured in ProductHype, or join the HypeSquad today!
Transcript
View this episode's transcript
Roy Morejon:
Welcome entrepreneurs and startups to Art of the Kickstart, the show that every entrepreneur needs to listen to before you launch. I'm your host, Roy Morejon, president and founder of Enventys Partners, the world's only turnkey product launch company. From product development and engineering to omnichannel marketing, we've helped our clients launch thousands of inventions, and earn more than $1 billion in sales over the past 20 years. Each week, I interview a startup success story, an inspirational entrepreneur, or a business expert, in order to help you take your launch to the next level. This show would not be possible without our main sponsor ProductHype, the E weekly newsletter that goes out and shows you the best inventions that just launched. Make sure to check out producthype.co and join the hype squad. Now let's get on with the show.
Roy Morejon:
Welcome to another edition of Art of the Kickstart. Today. I am super stoked because I am speaking with Scott Kobryn, the co-founder and co-creator of the Wild Fire 4 in 1, and the SteakAger. And if you guys haven't been on Kickstarter, you guys definitely have to check out this product. The Wild Fire is on fire, already raised over $800,000… or $80,000, excuse me.
Scott Kobryn:
I'll take the 800.
Roy Morejon:
I wish it had already raised $800,000, it's well on its way, but I'm really have this conversation with you, Scott, because I think what you've done with disrupting charcoal is really innovative. So if you would Scott, give our audience a little bit of your background, and tell him what you're up to.
Scott Kobryn:
Well, Hey everyone, again, I'm Scott Kobryn, and our company here is wildfire4in1.com, that's our website, and our other company is SteakAger. So we're launched right now on Kickstarter, raising money for the Wild Fire. My background is design engineering and manufacturing, so I come out of industry, and now consumer products, and a lot of the principles interact and intertwine between many different industries, and that's where I come from. I've built things, made things, since I was a very young man. My dad was a genius level engineer, so we just tore things apart, and a lot of times couldn't get them back together again, but we had a lot of training, so we're doing great work now. We're here in Boone, North Carolina, and part of our journey with the Wild Fire was to literally recreate how we use charcoal to go do things that you could never do before.
Roy Morejon:
That's amazing. So campaign's already launched, talk about the product, if you would, in terms of what problems you're solving. Now I'm a big outdoors man, I know we were talking before the show about living up north and all that, and being out in nature. So what was the product, in terms of the idea that you guys had, and then the innovation that it's kind of evolved into?
Scott Kobryn:
Right. It's a path, isn't it? Everything is a path forward, and it's got lots of different lefts and rights. So as SteakAger, we created an appliance that you can dry age beef at home, and you can create the best steak humanly possible at home. That's what was steak… and it's what SteakAger does. "How do you cook that steak," was the big question, and if you were in a great steakhouse, you would have what's called a Salamander, or a high temperature searing unit, and you would have extreme temperatures, quick cooking cycles, and amazing steakhouse experience. We wanted to do that with charcoal, so there's the light bulb idea. But charcoal, unless you do certain things to it, won't get there, and normal barbecues can't get there. You'll melt the barbecue down.
Scott Kobryn:
Your big green egg will crack, so extreme temperatures, and extreme high temperatures, and quick temperature up, quick temperature down, destroys barbecues and cooking devices. So we looked at it and said, "Well, how are we going to do it?" And charcoal is my favorite, that's what I cook on at home. And the principles of a forge, which has been used since the Romans were wandering around, ruling the world. If you push air through charcoal, you're going to create extreme temperatures up to 2,300 degrees, Fahrenheit, I believe, and it's like a bellows, it's like a forge. So we began experimenting with pushing air through charcoal and cooking underneath it, and we began also with radiant heat. So once you get that charcoal hot, it turns orange, and then it can cook with radiant heat. So that began 23 different prototypes, different shapes, different styles. And over quite a bit of time, all failures made a lot of scrap metal.
Roy Morejon:
Learning, right?
Scott Kobryn:
We made a mess, that's what we do until we reached a conclusion, and the universe smiles at you when you get it right. It just goes, (singing), the angels come down and go, "Stop there, just don't mess with it anymore. It's good."
Roy Morejon:
Yep.
Scott Kobryn:
And it was our 25th, or 24th, prototype that it gave us the performance we needed, and it gave us the characteristics so that we didn't destroy, literally self destroy or self-destruct, the unit. And so it was materials, extreme temperatures, safety for the customer. Anybody can make an angry device that can hurt people. How do you make a consumer product that's enjoyable, and that doesn't scare away the user. And those were our early prototypes, they functioned from hour one, they functioned. The question was, how do they function, and do they function safely? It's a challenge.
Roy Morejon:
It absolutely is. And I think a lot of the entrepreneurs and inventors that are out there, I think once they get past one or three failures, or learnings, if you will, sometimes they put it on the shelf, right? But you continue to go back, you look at Dyson who had 5,000 different prototypes of his vacuum, or Edison with 10,000 versions of the light bulb, right? There's that education along the entire way. So what were some of those learnings that you guys went through, in terms of looking at the features to include in those designs?
Scott Kobryn:
Yeah, well, we began with a square form factor, like a grill. And so off we went super heating charcoal, and the air moving through it. And we discovered that we could destroy stainless steel in two cooks, because the square form has dead spaces, dead spaces is where heat goes to destroy metal, and metallurgy, and coatings. And it wasn't until we did a round form factor, we went, "Oh, that's the way to it." And then you look backwards and you go, "Duh, when do they make a square jet engine, like what were you thinking back there?" But it took all kinds of different iterations, and it's just part of the process. I mean, any creative process that's going to move forward, the genius moment, the initial light bulb is okay, but that's only about 2% of it.
Scott Kobryn:
And there's a lot of work down those pathways, and they'll take you places you didn't even know you needed to be. I'll give you an example. When we had it working, it's working great, my partner, Amy and I, were having a barbecue. The pizza came out as an appetizer, "This is great, it's a home run." I turned around to Amy and I said, "Hey, do me a favor, turn the oven on so we can keep the veg warm while we finish the steak." And I'm like, "Well, wait a second, wait. I've got this plume of hot air coming up off the unit, we need to create an interface so that nobody's running around turning on alternate devices to compensate for my lack of performance." So we created the warming zone, and we created the asado, we created this layer to take advantage… a layer of cooking capability, to take advantage of the principles that are standing in front of you. And it's pretty cool, it's fun. I mean, it's frustrating at times, but fun.
Roy Morejon:
Absolutely. So let's talk about taking advantage of things, and your first introduction to crowdfunding. Now, this isn't your first rodeo using crowdfunding at as a way to launch an invention. What was your first foray into crowdfunding, and what made you use it for your first launch?
Scott Kobryn:
Well, in 2015, back a long time ago, another fellow and I created SteakAger, and we launched 2000… 15, 14, 15, I forget. We sold $100,000 worth of product in 27 countries, we delivered. It was very stressful, very fun, and it created the SteakAger that's in the market today, and who I am. The second project was Wild Fire, and we launched it in late fall, and really ran into how much the market had changed between 2015 and 2021, 22. It was like jumping in cold water. The market's completely changed, so we adjust, we get better. This is that's part of the Kickstarter process. I forget the number, but we canceled the program. I think 50%, or 60%, actually are canceled, and then regrouped, and reorganized and back at it. And that's what we did with the Wild Fire campaign that's so far successful, and we're so excited about it.
Roy Morejon:
Absolutely. So I know you came to work with us on this launch over here at Enventys Partners. What were some of those considerations that you looked at, in terms of choosing the right agency department with, on this launch?
Scott Kobryn:
Well, I mean, Enventys has such a… you guys, your organization, has such a wide and deep expertise in the field. We three bid the work, we looked over three different… well, the nice thing about the fall program was people came to us, they recognized we had something. Maybe the wrong timing, maybe issues needed to be fixed. And then we looked at the market, and studied it, and Enventys is just head and shoulders above everyone else, in my opinion. You guys are great at what you do and it, and it's bearing fruit now, and it will continue to bear fruit in the future, because we'll do this again within next project.
Roy Morejon:
Absolutely.
Scott Kobryn:
Absolutely. And the process, because everything is process driven, right? Enventys is process driven, you've had us on a treadmill from hour one, we're process driven, so everything is a process. Kickstarter is a process, and it's a great process of validation, and we love it. It's unnerving, because you feel like you're naked, and the whole world's going, "Okay, we hate you, we love you. What's going on?" I love the process, it just validates your hard work, or kicks you into behind a bit.
Roy Morejon:
Still a learning process, right? Every day [inaudible 00:10:48] out there.
Scott Kobryn:
Never ends.
Roy Morejon:
Yeah. Well that's the great part about it, right? How have you gone about managing some of that feedback that you've gotten from backers from previous campaigns, the learning campaigns, and then this active campaign? How has that gone about, in terms of communicating with them, working with them, and maybe getting some ideas of future iterations from them?
Scott Kobryn:
Yeah. Wow. It really refines how we speak, the first Wild Fire campaign in the fall, which lasted I don't know how many weeks, was just simply to get in the water. "What's the temperature of the water, what's changed, what do we need? What more can we do?" We did it internally, and I'm super proud of the internal team for doing that. And we did great, but we knew we could do way better once we got in the water. So now it's about talking to the customers, refining the story of the product and how it's used, the modularity, the flexibility. And it helps us tell our story, because the customers refine us as designers, and engineers, and product people. We're a small team, and we're up to our ears, we're right about here every day, right? So it's nice to get out of the forest into the field, and looking back at from the outside perspective and listening to customers, and then integrating that feedback into everything we do.
Roy Morejon:
Nice. So what's been the biggest surprise of this campaign that's running today?
Scott Kobryn:
Oh man. What's the biggest surprise? Well the biggest… so we run on a bunch of different treadmills at once. We're working with our suppliers to make sure we get everything together, and it's going great, but we've had a few surprises along the way. And we're happy that the time between the two campaigns gave us extra time to work with our suppliers, and get everything perfect. So we had some surprises there, which we're not worried about at all. And then the biggest surprise of all for us is just the comments, I mean, some of the Europeans would love to jump in. We're trying to figure out the shipping issue over to Europe. It's a crazy… when the cost of a unit, the shipping to get it to UK, is almost the same, it's ridiculous. So those are some of the surprises in trying to refine those costs, and get them so it's affordable, and there's some headaches more than surprises.
Roy Morejon:
I can only imagine. So what, if anything, would you change in terms of relaunching this whole project over again?
Scott Kobryn:
Well, I get me off the videos, because I'm not built for video, so… you know what? I wouldn't change anything, because… I mean, I would obviously refine, because part of what we do every day is refine from all the inputs from customers, from Enventys, suppliers, it's a continuous process. I'm so proud of the work we did internally, I'm even prouder of the work we've done with all the great input. So I wouldn't change the process, because it's, as far as I'm concerned… let's go, it works, and we get better. So as long as we're advancing, moving forward, people are buying the product, and all we want to do is become the next grill source… differentiated, well differentiated.
Roy Morejon:
Absolutely, Scott. Well, listen, this has been amazing. This is going to get us into our launch round, where I'm going to rapid fire some hot questions at you. You good to go?
Scott Kobryn:
Yeah, let's do it.
Roy Morejon:
All right. So what inspired you to be an entrepreneur?
Scott Kobryn:
Well, our family has been small business people and farmers forever, so I've never worked for anybody other than myself. It's just who we are. And from a very young age, my mom said, "Sharpen your pencil. You got to run a business, that's the way to do things." And I grew up in a small business family, so it's like breathing fresh air.
Roy Morejon:
Yep. I hear you. So if you could meet with any entrepreneur throughout history, who would you want to have a meal with next to your Wild Fire?
Scott Kobryn:
Oh, it's got to be Dyson.
Roy Morejon:
Nice. All right, what would be your first question for him?
Scott Kobryn:
"How did you get through that?" We know the story now, I've read his book, or books, but the darkest hours when things just aren't working right. Tell me about that minute in time, because we've been through it. It's tough, and it's good to meet people that have been through the wringer, if you will, because there's not always light at the end of the tunnel, and you got to fight for it, and get through it.
Roy Morejon:
Absolutely, got to earn those stripes. So speaking of books, any book that you would recommend to our listeners?
Scott Kobryn:
Absolutely. Eric Ries, Lean Startup. There's no dreaming about it, you've got to constantly validate any idea from inception, and it doesn't cost money, right through… we're not even there, we're continuous validation of everything. We think of everything we innovate, and that book really nails it down, because forget about raising money, just go fight for your ideas, and the money will of follow it. If it makes sense, if it doesn't you're dead.
Roy Morejon:
Yep. So what advice would you give to a new inventor, or entrepreneur, that's looking to launch their idea?
Scott Kobryn:
Don't be afraid of constant change, and multiple iterations, curb the ego, put it away. The farther you go down and the more voices get to the table, they're going to contribute overall to the concept and the idea, and you just have to get used to it. It's going to change.
Roy Morejon:
Absolutely. So Scott, what's one invention that's made your life easier during the pandemic?
Scott Kobryn:
Well, it's right there, Wild Fire 4 in 1. Hey, you know what? In 16 inch diameter, I can be cooking pizzas, searing, making veg, running my cast iron in and out, on the deck. It's cheap, relative to buying multiple devices to do the same job, and it doesn't use up my deck. So it's got a small footprint, and knocks it out. Wild Fire 4 in 1.
Roy Morejon:
All the wins right there. All right, Scott, last question. You're doing great, man. And I know this is your third campaign now, but really interested to hear your take on what the future of crowdfunding looks like.
Scott Kobryn:
It is its own ecosystem now, isn't it? It has formulas, it is a smarter process, because great ideas need to be refined further to be successful. So I'm thinking of the… yeah, there's plenty of examples. It's got a huge future, I mean, it's just a huge future. People like me need to tell their story, and there's no other platform where I can say, "I'm Scott Kobryn, this is Ryan Vick. This is our story, we want you to buy into it." Boom. The math has changed, it's not as easy, but that's good, that's life. That means it's going to be around for a long time.
Roy Morejon:
Absolutely Scott. Well, this has been amazing. This is your opportunity to talk to our audience, give them your pitch, tell people what you're all about, where they should go, and why they should check out Wild Fire.
Scott Kobryn:
All right. Thank you very much, thank you for your time. Hey everyone, Scott here again. You've listened to me enough. Check out our website, wildfire4in1.com. We want you to have a good look at the Wild Fire, it replaces… it's disruptive charcoal, it does things that can't be done in the marketplace right now. That's our hot setup, if you will. You can sear and finish food at 1200 degrees Fahrenheit, you've got multiple elevations in a single device. It is a wonderful piece of kit for your deck and patio and backyard, and it mounts to the back of your truck for camping, if you want to take it there. We want you to check us out, and join us on our journey, because we're creating a new place in charcoal. And it's made right here in North Carolina, and we're just excited, we're just having fun.
Roy Morejon:
Yeah, absolutely. Well audience, thanks again for tuning in, make sure to visit artofthekickstart.com for the notes, the transcript, links to the campaign over on Kickstarter. And of course, I give a shout out to our crowdfunding podcast sponsor over at ProductHype, the top newsletter to find out what new products have just launched on Kickstarter. Mr. Scott Kobryn, thank you so much for joining us today on Art of the Kickstart.
Scott Kobryn:
Thank you for having me, have a great day. Happy Monday, everybody. Check out our website.
Roy Morejon:
Thank you for tuning into another amazing episode of Art of the Kickstart, the show about building a better business, life, and world with crowdfunding. If you've enjoyed today's episode as much as I did, make sure to show us some love by rating us, and reviewing us on your favorite listening station, whatever that may be. Your review really helps other founders and startups find us, so they can improve their craft, and achieve greater success like you. And of course, be sure to visit artofthekickstart.com for all the previous episodes. And if you need any help, make sure to send me an email at info@artofthekickstart.com. I'd be glad to help you out. Thanks again for tuning in, I'll see you next week.
Podcast: Play in new window | Download
Subscribe: Apple Podcasts | RSS