Welcome to Art of the Kickstart! Today, we have Chloe Hill and Darryl Yang, the co-founders of Hypnap, a company revolutionizing travel comfort. Their product, TruRest, is making waves on Kickstarter after a decade-long journey of relentless dedication and ingenious problem-solving. Join us as we explore their remarkable story and the transformative evolution of TruRest, from cushion prototypes to compact innovation.

Short on time? Here's what we talked about.
Addressing the common issue faced by air passengers in achieving proper rest during flights. The discomfort and lack of support from regular airplane seats often result in sleepless journeys.
How TruRest is a groundbreaking product specifically designed to enhance comfort and provide optimal chest support for air travel.
The inspiring story of how the idea for TruRest originated.
We provide insights into the meticulous design and development process behind TruRest.
Links
Sponsors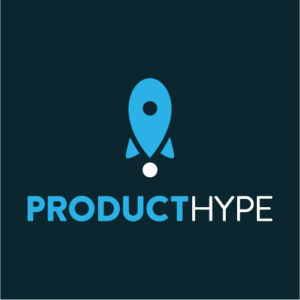 Art of the Kickstart is honored to be sponsored by ProductHype, the leading crowdfunding newsletter. Publishing weekly, ProductHype showcases five of the best, most innovative and exciting crowdfunding projects in an absurdly unique way. Their audience of more than 300,000 crowdfunding fans regularly back featured products and eagerly awaits the newsletter to learn about the new ideas that creators are bringing to market. Learn more about having your project featured in ProductHype, or join the HypeSquad today!
Transcript
View this episode's transcript
Roy Morejon:
Welcome entrepreneurs and startups to Art of the Kickstart, the show that every entrepreneur needs to listen to before you launch. I'm your host, Roy Morejon, president and founder of Enventys Partners, the world's only turnkey product launch company. From product development and engineering to omnichannel marketing, we've helped our clients launch thousands of inventions and earn more than $1 billion in sales over the past 20 years. Each week, I interview a startup success story, an inspirational entrepreneur, or a business expert in order to help you take your launch to the next level. This show would not be possible without our main sponsor, ProductHype, the weekly newsletter that goes out and shows you the best inventions that just launched. Make sure to check out producthype.co and join the Hype Squad. Now, let's get on with the show.
Welcome to another episode of Art of the Kickstart. Today, I am super excited because I am speaking with co-founders today, which is always fun to have multiple folks on the show. Chloe Hill, CEO, and Darryl Yang, COO. They co-founded Hypnap, and they've launched their first product on Kickstarter, TruRest. It's active right now. This has been a product that's been 10 years in the making, so I'm really excited to have you guys both on the show. So Chloe, Darryl, thank you for joining us today on Art of the Kickstart.
Chloe Hill:
Oh, thanks for having us.
Darryl Yang:
Yeah. Thanks for having us.
Roy Morejon:
So I would love to go back in time 10-plus years ago if you would, and Chloe, give me the inspiration or what ended up happening in terms of coming up with this innovation and this idea and where you're at today.
Chloe Hill:
Yeah. Actually, I took a trip to Borneo and on the way back we had to fly through Singapore. And so got on a plane in Singapore. It was a flight to New York City. And six hours into the flight, the captain came on the loudspeaker and said that there was a problem with the hydraulics on the airplane so they would have to return to Singapore. And so we were in India by that point, and it was a six-hour flight back to Singapore. Naturally, we were a little nervous with the problem with the hydraulics too, that was a little scary.
But we got to Singapore and we couldn't just land, we had to circle Singapore for two hours to unload the fuel so that we could land. And then immediately upon landing, they shuffled us onto another flight. We didn't really have any time to stretch or we had to literally walk really fast to the next flight. And we got on the plane and then it's an 18-Hour trip to New York. So it was just brutal. All said and done. I was on the airplane for 32 hours. It was really, it was torturous. And that's where I got the inspiration.
It was so uncomfortable. I tried leaning my head against the seat in front of me, against my folded arms on a tray table. I tried whatever I could. And I can't really get good sleep sitting upright anyway to begin with. So when I got back, it just kind of like, I think I got a massage. Yeah, I got a massage and I saw the way you're in a prone position, putting your face into that pillow with the breathe hole. And I started to just put things together and I said, "There's got to be a way I could maybe make this for a product for the flight."
So I have a design background. So I sketched ideas. I built prototypes. I actually took a sewing class to build the cushions. And the original prototypes were actually, it was a cushion with the strap that attached to the seat in front of you. But then I realized you really needed some chest support, that was kind of the key to the comfort. And so I was telling my friend Darryl, we've been playing volleyball together for years, and he was excited about the idea, having been a business traveler for a while and knowing the problem of getting comfortable on a flight. And yeah, he decided to join forces with me, and then we just took it from there. Yeah.
Roy Morejon:
Amazing. Yeah, so as you were saying that, I was thinking, I was like, yeah, with those standup massage tables that you see at the airports and all of that, again, lot of chest support, but obviously the head support too, so you can get the relaxation from the masseuse, but never have I seen an innovation like this in terms of in the seat. So I'd love to learn, again, the ergonomics of how the product is working. And again, you mentioned the prototyping process. I know this must have been extensive in terms of the ideation all the way to the follow-through just given how many different prototypes you guys show on the Kickstarter page.
Chloe Hill:
Yeah, so we really had to, I mean, it took time, but it started out as a cushion that strapped to the seat in front of you and you don't have any chest support. Then I realized that you do need that chest support. So we originally, he had a friend who was a machinist, and he built some prototypes that also, they were metal actually. They kind of looked like medieval torture devices. And I attached the cushion to the metal frames and we took that on a flight just to see if we could get a little bit more support for the chest. And then we realized we actually needed to have a full-on chest support.
So we went to an industrial designer. And we had taken it as far as we could go with our prototyping abilities. So we took it to an industrial designer and he began to, we really looked at those tabletop massage, it's kind of like a massage chair, but we found some things online that attached to a table and it basically converts your table and chair into a massage chair. And really before I even started this process, I was looking online for something that I wanted. I think everybody does that. They're looking for what they want online. And I couldn't find anything like that. And that's kind of what started me going on creating this on my own.
But we did see these huge tabletop devices that they're really bulky, huge cushions, very comfortable. But to take that on an airplane, we needed to make this much, much smaller and more compact. But we wanted to take that idea and make it portable and compact. So the challenge was how do you shrink that down to something that you can take on a flight but also make it comfortable, make the adjustments easy and intuitive. So there were a lot of challenges that we had to overcome.
And we worked with our first industrial designer to begin with who was great. He really was able to bring us to a certain point in the development process. And then we were accepted into an accelerator called MassChallenge here in Boston. And we were able to take the development further with another design team that we met there. So they kind of brought us up to our current prototype, and we're working with their team. They've got a team of engineers and designers, and we're heavily involved with the development process. We're with them every step of the way, but they obviously have the CAD, CAD program skills and the engineering skills to figure out how to make this work for us.
Roy Morejon:
Nice. So talking about making it work, Darryl, how did you get involved with this? And talk a little bit about your experience that you bring to the table to help TruRest and Chloe get this product out there.
Darryl Yang:
Yeah. So my background is computer science, and I worked for major corporations and startups. And it wasn't until I started working for the startups that I became a true road warrior. So they would send me to client sites anywhere from a week to six months.
So a few of the clients I had to travel every single week for six months to the site. And usually it's early morning flights, you got to get there by 9:00, and after you take the flight, you got to be ready to go work the full day. So I had tons of experience of taking those flights and then trying to sleep on them. And obviously, my best choice would be to pick a window seat and try and lean my head to the side. And that never worked.
And so when I met Chloe and she told me the idea, I was looking to start something new. I said, "Oh, this would be incredible," because I've taken so many flights. The worst one was to London, England where I had to travel seven hours in a middle seat in economy that was so cramped. Worst flight ever. And if I had TruRest back then, I would've been golden. But that's how I started with saying, "Hey, this is a great idea," and then we partnered.
Roy Morejon:
Amazing. So I know this has been a long time in the process to get this product to market, but I'd love to know one of the most challenging parts of your journey together or separately and how you've overcome it.
Chloe Hill:
Yeah, I mean, I think a big challenge was we wanted to make sure that we had a product that supported the body correctly. And speaking on the ergonomics too, we consulted with doctors, physical therapists, chiropractors to try to make a product that correctly supported the body, align the spine so that you have that straight spine that's really better for your health, better for your spine health.
And in doing that, I mean, it took a long time to work with our industrial designers and consult with those doctors to create a product. We had to do a lot of tweaking with the product to make sure the ergonomics were correct. And I'd say that was a challenge that we just, got to put in the time, the research, the effort. And we finally got to a place where it's like, we took it to the doctors, took it to the chiropractors, and they're like, "Yeah, this is it. This works."
So I was psyched because at one point I was like, "Oh my God, I don't know if we're going to be able to get to the point where we can create something that's right for the body." So I was really psyched when just that hard work paid off of just hammering it out with the doctors, with the physical therapists, and with our designers and engineers. So that was exciting for us.
Roy Morejon:
Darryl Yang:
Yeah. I think also the second thing is we wanted to make sure it was comfortable on a flight. So in the early prototypes, we took it and we were trying different cushions and we tried and it's like, "Eh, it's not really comfortable." So we wanted to make it better, to have the better cushions. And then the adjustments were like, "Yeah, there's a few too many adjustments in our first prototype." So in our second prototype, we streamlined it so it became super comfortable and really easy to use. And that was another challenge.
Roy Morejon:
Chloe Hill:
We worked with really over 60 testers, 60 formal testers that we did, they took it on flights. But then it's probably over a hundred informal, probably 200 people doing informal testing for us. So we made sure to use that feedback and collect that data, and that informed our design as well.
Roy Morejon:
And I think that's so critical. It's a step that we've seen a lot of different project creators, product creators not utilize feedback and just think that their idea is the best and this is how it's going to be because it fits them when there's consumers out there that are looking for something like that but maybe need just a few small tweaks or things like that to be able to make the adjustment on it. So it's great that you were able to take that feedback, listen to it, maybe make some small tweaks to it.
But what I really am interested in also is on this evolution that you've been through, at what stage did you guys decide that crowdfunding was the right platform or process based on where you were at to bring this product to the masses and get the awareness that you have so far for it?
Chloe Hill:
Yeah, I mean, you were talking about people just making a product to fit themselves. And I think a lot of times too corners are cut. Just the emphasis is on, oh, we can make money off of this. But really it was really important for us to create a good product first. And if we couldn't do that, if we couldn't create something that we actually wanted to take on a flight and use, then we even told ourselves we're not putting anything out that we're not completely psyched about.
So I think once we had something that we were really, really psyched about and that we felt like, okay, I would be proud and not only proud, but I would use this again and again on a flight, proud to take it, use it on every flight, at that point, we're like, "Okay, we're ready to launch." So yeah, that's when we decided to go to the launch.
Roy Morejon:
Nice. I mean, yeah, you've been working with us here at Enventys Partners ever since the beginning, if you would. So I'd love to know some of those considerations that you looked at or were checking boxes off on when to choose the right agency to partner with for the launch of this amazing product.
Darryl Yang:
Yeah, I think as you guys pitch it, you guys are a full-service company, so you guys handle everything. It was amazing because we started from a pre-campaign to the market test. You guys did the market test, you guys did tests on Facebooks to see how it would operate. And then once the campaign started, you guys did all the email marketing, the PR and everything, and again, a full service. So all we had to do was make sure that we answered the messages and the comments and everything like that and you guys would handle everything else. And that was really one of the benefits of your company.
Chloe Hill:
Also, one of the people that we met through the accelerator MassChallenge was Mobile Pixels. And they've used you guys before. And at first we were thinking of just doing our own campaign, just not using anybody. And we had talked to a lot of people and everybody just recommended that really you've got to use help for this because if you're putting this much time and money and energy into it, it's better to have people who have done this again and again and have gotten results. I mean, you can try to do it on your own, but it's really, really hard at this stage of where Kickstarter is. I mean, maybe at the beginning people could do that when it first launched.
So we talked to Mobile Pixels, who was in the middle of a campaign with you guys, and they spoke really highly of you. So when we were ready to launch, we thought, hey, let's contact the company that Mobile Pixels used and really liked. And so that's why we contacted you and we're very happy that we did. You guys have been great.
Darryl Yang:
Yeah, we talked to another person and they actually tried to do the campaign themselves. And they were like, "Yeah, doing it yourselves, you have to spend 24/7 on this campaign just to make sure everything's going right." And when we started the project, Leyna was like, "Yeah, we handle everything. We'll take care of everything and all you guys have to do is just respond to the message and everything like that." So that was super helpful.
Chloe Hill:
Well, I mean, we can take care of everything else that we need to do because there's a lot of other things that obviously they're working on while you guys are doing the campaign, but it allowed us to do what we needed to do and we could support you guys with the things that we could do, basically.
Roy Morejon:
Exactly. Yeah. And that's our hope is to continue to support the work-life balance that goes into launching these things because there's so many more things that you as founders need to be doing and focusing on while…
Chloe Hill:
Roy Morejon:
… running your campaign as well. It's just in a completely separate team. So it's been great. It's been an honor to work with you guys. I can't wait to get this product. I've got lots of long trips coming up, so I can't wait to get this product, especially for next year with all those big trips that we've got going on.
But what I'd love to know also just as kind of a piece of advice to our listeners out there, what would be one nugget of wisdom you would give to an inventor, an entrepreneur, a startup that's thinking about starting a crowdfunding campaign?
Chloe Hill:
Yeah, I mean, I think the things that have been really helpful for us just throughout the process of working on this product is having a really good advisor. We have some great advisors and people around us to give us feedback on moving forward. And I think being really sure about the product that you have, being really confident in the product, and also, yeah, I guess being just ready to… It's going to be probably from this point forward, it's going to be just full on, it's a ton of work, and just being really excited to take on that challenge, being at that point where you're like, "Okay, I'm ready to do this." I don't know. What would you say?
Darryl Yang:
Yeah, I would say in terms of just crowdfunding in general, you can actually find out will people buy your product before spending tons of money making all this inventory. And then just the exposure of your Kickstarter and crowdfunding. So those are probably the two things that would be beneficial for someone to do a crowdfunding campaign.
Roy Morejon:
Absolutely. Well, this is going to get us into our Launch Round. Chloe, you drew the middle seat this time. Are you ready to go?
Chloe Hill:
Roy Morejon:
Let's do this. So what inspired you to be an entrepreneur?
Chloe Hill:
I mean, I actually was a teacher before this. I actually, my job had been cut to part-time and I was trying to figure out… I was an art teacher, and it's hard because they're cutting art programs everywhere. And my job was cut to part-time and I was like, okay, looking for the next job. And that's when I came up with this idea and it really was like, it wasn't like I chose to be an entrepreneur. It's just I had this idea and I decided to just go for it and try to launch it. And it's been an amazing experience doing it.
So I'm kind of like a accidental entrepreneur really. It wasn't something that I had really aimed to do. But now that I'm doing it, I really can't imagine doing anything else because it's such a great experience and I've learned so much. And it's been great working with Darryl. So yeah.
Roy Morejon:
Amazing. So if you could go on any, let's say a long flight with any entrepreneur throughout history, who would it be?
Chloe Hill:
Oh, boy. I mean, maybe Leonardo da Vinci. I don't know. I mean, he's an inventor, right?
Roy Morejon:
Chloe Hill:
I mean, he was just incredible. Just his brain. I'd love to sit in a flight with him.
Roy Morejon:
Right. What would've been your first question for him?
Chloe Hill:
I would've asked him maybe what one of your inventions. I guess I would've wanted more information on his detailed process of how he did it. I know the process I went through. It'd be interesting to know what his process was and how many testers did he have. I'd want to know how he came up with the idea really, because some of his inventions were way, way in the future. It was something like, how did he come up with this idea? How did he even envision it for the time period. So I guess I'd want to know that.
Roy Morejon:
Nice. What's one piece of advice that you wish every entrepreneur knew?
Chloe Hill:
I think, yeah, I think this is the kind of thing where it's not for everybody. And I mean, I have friends who are just like, they want that predictability, they want the steady paycheck. They don't like the highs and lows, the rollercoaster ride. And it really, it's been that. It is really like a rollercoaster ride doing this. I love it, but not everybody likes this. And I think some people maybe they get into it and they realize it's not the right fit.
So I think you do have to be a certain kind of crazy person to want to do this. So maybe…
Roy Morejon:
We're all a little crazy.
Chloe Hill:
… test that out a little bit before you jump full in. Just dip your toe in the water, get as much information as you can. Good advisors too. I think advisors, having people around you. Having a co-founder too. I think if I was doing this on my own, I really admire people who are solo founders. I'm amazed by those people because having somebody to bounce ideas off of and just the emotional support of going through this, it's really helpful.
Roy Morejon:
Yeah, you want to go fast, go alone. You want to go far, go together. Right.
Darryl Yang:
Chloe Hill:
Roy Morejon:
There's a ton of value I think in what you just said, Chloe. One, mentorship I think is huge now and that sense of community and being able to tap into the collective brain, and then co-founders are critical to the success of startups as well. So it's great to see that you guys both have found each other and are launching this product. So Chloe, last question of the Launch Round, and I know we just launched the campaign, but what does the future of crowdfunding look like?
Chloe Hill:
I've heard about different models of crowdfunding. It's really changing where it's like people could actually become investors and have a piece, percentage of the company. I've seen that model. I mean, I think it's a great way, if it wasn't for crowdfunding, I don't think we'd have as many innovative products as we have out in the market. I mean, it's a really nice opportunity to have some real innovation out there. These large companies, I don't think sometimes they don't put as much into that because their goal is on making money. And I think entrepreneurs are bringing something new and that they're launching some products that may not be rolled out by these large companies.
So I think it's only going to get bigger, really. We may see different variations, like the one with people being able to invest and own a percentage of the company. But I hope it expands because I love going on Kickstarter. I see so many products that I want to buy. I'm like, "Oh my God," the amazing stuff that people are coming up with. I'm just, I'm in awe of the products that I'm seeing.
Roy Morejon:
Yeah, the innovation is amazing. So it's always great to see. Well, this has been awesome. Darryl, I'm going to let you close things out and give our audience the pitch, tell people what you're all about, where people should go, and why they should check out TruRest.
Darryl Yang:
Yeah, they should definitely go to kickstarter.com and look at our campaign and then share that on Facebook, Instagram, any social media that you have to get the word out so that we can produce this product.
Roy Morejon:
Absolutely. Share it with your traveling friends and family. Audience, we're going to be doing a giveaway, so make sure to visit artofthekickstart.com for the notes, the transcript, links to the giveaway, and everything we talked about today. And of course, I got to give a big shout-out to our crowdfunding podcast sponsor over at ProductHype, the top newsletter for new products that just launched. Chloe, Darryl, thank you so much for joining us today on Art of the Kickstart.
Chloe Hill:
Oh, thanks for having us. Thanks so much.
Darryl Yang:
Yeah, thanks for having us.
Roy Morejon:
Thank you for tuning into another amazing episode of Art of the Kickstart, the show about building a better business, life, and world with crowdfunding. If you've enjoyed today's episode as much as I did, make sure to show us some love by rating us and reviewing us on your favorite listening station, whatever that may be. Your review really helps other founders and startups find us so they can improve their craft and achieve greater success like you. And of course, be sure to visit artofthekickstart.com for all the previous episodes. And if you need any help, make sure to send me an email at info@artofthekickstart.com. I'd be glad to help you out. Thanks again for tuning in. I'll see you next week.
Podcast: Play in new window | Download
Subscribe: Apple Podcasts | RSS