On today's episode episode of Art of the Kickstart we have a special guest Shawn True who is not only a personal trainer, but also an inventor. Shawn is a true trailblazer in the world of entrepreneurship and innovation. Join us as we explore his incredible journey with TruAbility and learn valuable insights on what it takes to understand your audience and know your product. 

Short on time? Here's what we talked about.
Hear the story of Shawn True, personal trainer turned inventor.
Learn how he provides affordable and accessible solutions tailored to his clients goals and how his background in customer service and psychology informs his personalized approach.
Hear his advice to entrepreneurs about finding enjoyable exercises and seeking support when needed.
Links
Sponsors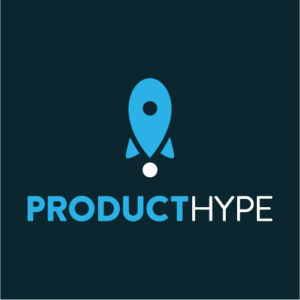 Art of the Kickstart is honored to be sponsored by ProductHype, the leading crowdfunding newsletter. Publishing weekly, ProductHype showcases five of the best, most innovative and exciting crowdfunding projects in an absurdly unique way. Their audience of more than 300,000 crowdfunding fans regularly back featured products and eagerly awaits the newsletter to learn about the new ideas that creators are bringing to market. Learn more about having your project featured in ProductHype, or join the HypeSquad today!
Transcript
View this episode's transcript
Roy Morejon:
Welcome, entrepreneurs and startups, to Art of the Kickstart, the show that every entrepreneur needs to listen to before you launch. I'm your host, Roy Morejon, president and founder of Enventys Partners, the world's only turnkey product launch company. From product development and engineering to omnichannel marketing, we've helped our clients launch thousands of inventions and earn more than $1 billion in sales over the past 20 years. Each week I interview a startup success story, an inspirational entrepreneur or a business expert in order to help you take your launch to the next level. This show would not be possible without our main sponsor ProductHype, the weekly newsletter that goes out and shows you the best inventions that just launched. Make sure to check out producthype.co and join the HypeSquad. Now, let's get on with the show.
Good morning and welcome to another episode of Art of the Kickstart. Today I'm really excited because I am speaking with Shawn True who is not only a personal trainer, but also an inventor. He is the founder of TruAbility and part of the Chicago Inventors community, which we've had a few other members on the show today. Shawn, welcome to Art of the Kickstart.
Shawn True:
Thanks for having me, Roy.
Roy Morejon:
Let's jump back. I know it's been years, actually, since we ran in a crowdfunding campaign together and there were lots of learnings on that and I know we've both evolved in our businesses and family life and all of those sorts of things, but I'd love for you to give kind of a little bit of a background to our audience in terms of how you're serving people today and how you're finding solutions that complement their goals.
Shawn True:
Sure. Yeah. I had… Yeah, I think it was about seven, eight years ago we did our crowdfunding campaign. I went into it totally green, could not be greener, and I know you guys were just starting to do different things. It was a huge learning experience for me because I had lots of questions and it was one of those things where it could have gone one of two ways, I could just be really like, "All right, I'm done, this wasn't successful." Or I could keep pushing forward. You guys really helped open my eyes to the world of entrepreneurship. I've never considered myself one, but I'm starting to. It's growing on me, so I really… It gave me the catalyst to evolve to where I am now, so I'm really appreciative of Enventys Partners for that.
Roy Morejon:
Absolutely. Let's talk a little bit about how your business and how you've evolved as an entrepreneur and what you're working on today.
Shawn True:
Sure. Most of my clients I work with have physical and/or cognitive disability so ranging from someone that was born with cerebral palsy to a spinal cord injury, stroke, brain injuries, and there's one thing in common: everyone just wants to get better, but how that happens is completely individual. Everyone comes from different economic resources and backgrounds and family structures. It's really like when you meet the family I'm working with… When I meet the client, I'm not just with the client, it's the family as well and whoever else is helping to take care of the client. It is truly a team effort. With that, I've had to kind of shift my thinking from, "Okay, there's adaptable equipment out there, there's medical devices, but they're really expensive and not obtainable."
I mean, I have clients ranging from independently wealthy to paycheck to paycheck and we try to make it work for each one. I've had people with money have really hard time getting insurance to help them, so we're sitting around waiting for people to clear something so I'm like, "Well, I'll just build something." So I built something to help people that can't walk be able to stand and have their knees supported. Then it just kind of evolved from there to where, "Hey, what if I had something that could help someone learn to step over something that won't trip them? Then how could I also use that for clients that just want to… Like weekend warriors that want to play tennis and golf?" Since I have a variety of clients, I was like, "How could I make one thing that could help everyone as best as possible?" To me, that's kind of like true inclusion. Everyone's trying to get to the next step, everyone's trying to improve, so just trying to make things that are obtainable, easy to use, affordable to help as many people as possible achieve their goals.
Roy Morejon:
Amazing. Shawn, if you would, share with us or me personally about how some of your background has influenced your approach to let's say just personal training.
Shawn True:
Sure. Well, I grew up in a catering business. My mom had a very… It was tough in the beginning. Catering's a very cutthroat business. Started in the '70s. I was seven and my brothers were two and four years younger than me and we were thrown in the fire. It was, "I need that pan, I need that." Everything was like, "Click, click, let's go and put out a good product." So I really learned customer service. I learned how simply to keep your mouth closed at the right times even though you were like, "Oh, I really, really, really want to say something but I can't." That has really influenced me on focusing on the customer or the client, and then also my background in psychology. I love humans and their behaviors and why, why did someone just do that or why did they do that years ago?
I have a master's in counseling psychology, but I didn't really learn how to apply it or what was really in out there until I got my clinicals. That really opened my eyes to, "Wow, everyone has a story no matter if they did something really antisocial. Then you get their backstory and it's like, 'Ah, okay. It kind of makes sense, and now how can I use that to help this person maybe make better decisions?'" That's really come to the training part is someone comes in and, "Well, I want to be able to walk again. I want to be able to just stand. I want to play with my kids." It's like, "Okay." Then you start to get to know the person, and then you find what's going to work for them. That's the trick. Now, that's great one-on-one, but then how can I transition that to a product that can serve way more people because I can't duplicate me and I can't-
Roy Morejon:
Shawn True:
Right, and I can't duplicate an experience for one person that has a spinal cord injury and say, "Oh, it's going to happen for the next person," because even though they have the same diagnosis, they're two different people. It's just looking at that. I really like looking at the individual, but then how can I make a product that could help more people and give them guidance through online training or internet or video? That's… My biggest thing is, "Where's the person at? Who are they? How can I use that to help influence them to build more autonomy for themselves and confidence?" Because it's about the clients, at the end of the day. It's not really about me and what I did, it's what the outcome was for the client.
Roy Morejon:
Right. Well, speaking of outcomes, and I know most of the entrepreneurs, solopreneurs or entrepreneurs that are listening to the show, even the business owners, what advice would you give to them for the folks who struggle to find time to regularly exercise or work out?
Shawn True:
Boy, that's a loaded question. I think I can sum it up. If someone is going to take that next step to just even start walking 10 minutes a day, it really has to come from them. You can't scream enough, yell enough, encourage enough. Some people are like that and I have clients that tell me like, "I would never work out unless I was here paying you to train me." But the best exercise is the one that you like so finding things they like and also challenging them, like little nudges like, "Hey, I'll try this. Okay, well, it didn't go as great first, but maybe next time it'll be better." You need to show the person, "Look, you are making improvement. You are getting better." It's this, as you know. It's never that.
I'd say the big thing to others is there's a study, I don't even know if they do this anymore, with kids to see how long they can hold out for a reward where they leave them in a room and they would say, "Okay, I'll give you one marshmallow now, but if you don't eat that one marshmallow now, when I come back in five minutes you can have five marshmallows." To me it's like, "Okay, try to hold out. Keep trying to hold out for those five marshmallows because you never know when it's going to come." I've had friends that are entrepreneurs and they said it took 15 years from their initial prototype, and all of a sudden something happened. It's hard, though. It's hard. It's hard financially, emotionally, family because your family's involved if you have a significant other, kids. It's that balance and it's tough, but I really have learned to lean on good friends and companies like Chicago Inventors and Enventys Partners to just to for support, and don't be afraid to ask for help. That's what I was… The hardest thing for me is asking for help. Yeah. It makes things easier.
Roy Morejon:
Yeah, I think a lot of entrepreneurs always struggle with that and they… I've always struggled with delegating out things because I felt like I could do it better, faster, quicker, the right way the first time, but as you grow and scale, you know-
Shawn True:
Roy Morejon:
… these things need to happen, and you need to have a team that you trust to be able to do all of those things.
Shawn True:
Roy Morejon:
I'd love to know kind of maybe some of those challenges that you encountered when you've been designing these new products for TruAbility and what that process has been like in terms of deciding what features to include with those designs.
Shawn True:
Sure. Well, so I started in… It was probably right in the beginning of the pandemic when everything was shut down, and the only thing that was open was Home Depot and Menards so I would go there. I got a drill press and a circular saw and I just started making stuff. I think one thing works one way and then I go bring it to a buddy who has a strength and conditioning gym and/or rehab place and they're like, "Yeah, that's really a pain in the butt when the cord comes off and I have to go back and put the magnet back on." I was like, "All right. That's one person." Then the next person says it. I'm like, "All right, I see some consistency. There's a pattern here of this feature, so how can I solve for that? Oh, let's use a bungee cord instead of a paracord. Then if someone steps on the bungee cord, they won't trip because it'll flex with them."
Then it also helps build, again like I said before, confidence in the user. All of a sudden you get a bungee and people using it are like, "This is much better." Like, "Ah, okay." A lot of it is… I've learned is I have to juggle what I think is going to work for my day-to-day use with the product that I made, the prototype, and then you go to manufacturing and they're like, "Well, yeah, that's not going to work." Or the user's like, "That's not going to work." So it's ebbing and flowing with that designer and the factory to dial it in. As my guy, Noah, in Georgia says, "It's in everyone's best interest to have this perfect before we start production." I was like, "Oh, that makes sense."
The factory, the designer, and me, the client. You want everyone approved, everything's checked, everything's verified and notarized, and then you can hit the button. Yeah. That comes back to the five marshmallows. It's building a stronger frontal cortex, which is an endeavor of itself so just to hold out and listen to other people's feedback and know that you can't be married to your product, it's not a part of you, it's a part of your life but it is not who you are. I'm me and the product's the product. that was tough too because this is my product, I made it, and to tell people I'm like, "This is going to be successful." They're like, "Well, wait a minute. Let's talk about some other things first." It's just taking steps back and being patient.
Roy Morejon:
Absolutely. Well, in terms of taking steps back then taking steps forward, I know you've been working with us here at Enventys Partners for years on different innovations and things like that. I know when you came to us you had some experience, but I'd love to hear for the audience in terms of what you were looking for in terms of a partner not only from a marketing standpoint, but from a manufacturing standpoint that truly helped out being, in your words, a catalyst to help you evolve.
Shawn True:
Yeah. I mean, the great thing about Enventys Partners is that–and I've done a little bit of research on where you guys have been because it has been a long time–that you've got things really dialed in and all these avenues and people of support lik, "Here's the manufacturing support, here's the design support, here's the prototype support." You've got all the spokes on the tire and it's like a one-stop shop. Your experience and Louis's experience and Tom Ryan's experience, it all comes together and everyone's kind of on the same page with, "We're all working together to help this person, this entrepreneur who has an idea or a product to help them take it to market and have a good chance of success." I mean, does… Everything is not always successful, but even if you get a little nudge, I mean, how many people on Shark Tank that get told, "Ah, I'm not doing that." Then a week later you find out someone invested 5 million because they saw them on Shark Tank. That's the whole thing is… I tell my wife and I tell our daughters that. It's relationships, relationships, relationships, and trusting each other and helping everyone, everyone working together to move forward.
Roy Morejon:
Absolutely. That's the goal here. Well, Shawn, this is going to get us into our launch round where I'm going to rapid fire a handful of questions at you. You good to go?
Shawn True:
Roy Morejon:
What inspired you to be an entrepreneur?
Shawn True:
Roy Morejon:
Shawn True:
I know that I come from a long line of teachers and business owners and just seeing what worked, what didn't… I was like… I think one of the biggest times was when a client of mine, a quadriplegic, and he goes, "Shawn, you have to get these out on the market." I'm like, "Well, how am I going to do that?" He's like, "You just got to. You have to get these out." I'm like… Because I remember saying, "I'm not an entrepreneur, I'm a creator." But it's like yeah, I am because I'm making stuff and I want it to be successful. I want to help people, and selfishly I would like to be able to help my family.
Roy Morejon:
Shawn True:
That's the… That's probably how. Yeah.
Roy Morejon:
Amazing. If you could meet with one entrepreneur throughout history, who might it be?
Shawn True:
What's the… Speaking of Shark Tank, green… What's… I can't remember his name. Yeah, FUBU. The guy that run FUBU.
Roy Morejon:
Shawn True:
I cannot remember his name. [inaudible 00:16:36]. But I remember reading something he said once. He goes, "If you can sell 50 units of something out of your trunk, call me."
Roy Morejon:
Shawn True:
Daymond. Daymond. Yes, yes. Daymond. Yes. I just remember reading that on LinkedIn and I was like, "Wow, that's awesome." That was to me the catalyst like, "All right, I'm going to take my product, I'm going to go to a few places. Would you buy this?" I get a few people that gave me confirmation. I'm like, "Okay, now I feel confident to go to the next step." If you can just get a few people to say that, that can be the catalyst that gets you going even further.
Roy Morejon:
What would be your first question for Daymond if he strolled up on you while you were selling out of your trunk of your car?
Shawn True:
My first question? Oh boy. I would ask him how did he get his start. I mean, I really don't watch the show much. I don't… No, I would ask him, "How did you become an entrepreneur?" Because I love stories. I do. I love stories. I would want to know his story, how did he get to where he is today, and then that to me… You just let someone go off and talk about all that and you really listen and pay attention, there's probably just really a lot of gold nuggets in there, plus he just seems like an interesting person so I would love to hear how he started.
Roy Morejon:
Nice. Shawn, can you share maybe a book or podcast or a resource that's significantly influenced your career or personal growth that our listeners might find beneficial?
Shawn True:
Yes. I highly recommend Dr. Robert Sapolsky. He's one of the most well-known, respected neuroendocrinologists in the world. He teaches at Stanford, and he has a course that he teaches called the… It's the Basics of Human Biology or Human Behavior, and he has a book called Why Zebras Don't Get Ulcers. It's a really… It's not a self-help book. He makes extremely difficult topics palatable about just how humans behave and what can influence it. That really helped me to not just understand myself better, but then to also understand my clients better, where they're coming from so I can help them better and help them see like, "Oh, you are doing better. It's okay you had an off day today. That happened." It's just, "This is why you didn't sleep well and sleep can do this." It just really helped me to help understand behavior better. And that's what we all do, we all behave for better or worse, but I would recommend that.
Roy Morejon:
Nice. All right, last two questions. If you could give one piece of advice to our listeners who are all high output individuals and entrepreneurs, what would it be and why?
Shawn True:
I stayed in my garage every day after work and kept building and building these things and making things, and finally my buddy, Al Fattes, looks at me. He goes, "Will you please pick one? We have to pick one to start with." I was like, "What do you know?" I was all disgruntled and I'm like… You know? Then after I was like, "He's right. He's right." That's when we got the Tru Agility, and then I closed the shop up, which was hard because now I'm like, "I'm bored at night. What am I going to do?" My wife and I found some shows to binge on, but it really helped me then to focus from creating to being. That was the shift. That was the shift to entrepreneurship because instead of creating, I'm like, "I got to focus on this to try to bring it to fruition, so focus on one product at a time, whatever's the best, the one that's most ready to go."
Roy Morejon:
Great advice, Shawn. All right. I know it's been years since the crowdfunding campaign but still would love your insights on what does the future of crowdfunding look like?
Shawn True:
I think it's fantastic. I love… I've bought many products on Kickstarter. Some of the very first barefoot shoes that came out. I got them. It's… I love when people have their Allbirds shoes and they're like, "Oh, these are great." I'm like, "Yeah, I have the original pair. I have one of the first pairs ever made. Yeah, they're super comfortable." So yeah, it's discovering those little things that you would never see, and I think it gives people like me a better chance of success because I can't get in front of people that quickly as you can with a Kickstarter.
Roy Morejon:
Shawn True:
Yeah. I think it looks great. The future looks great.
Roy Morejon:
Amazing, Shawn. Well, listen, this is your opportunity to give our audience your pitch. Tell people what you're all about, where people should go, and why they should check out TruAbility.
Shawn True:
All right. We're at truability.net. That's T-R-U then the word ability, all one word, dot net. Our social handles are TruAbility. The website's a little under construction. We're revamping some things, getting ready for production. We would go there. Wait, what was the other thing?
Roy Morejon:
Just where people can go and how they can check you out.
Shawn True:
[inaudible 00:22:06]. Okay. So the socials. You can email me truability1@gmail.com, and we will have our Tru Agility… We're dialing in the samples, we're dialing in the production, and we're hopefully going to hit the button in a month or two, but we would love to see if… Depending how it goes, join back with Enventys, do a Kickstarter. Then you can go on Indiegogo. I think just find me there. I love to collaborate. I've got other things in the hopper to help people, not just able-bodied, high-end athletes, but people with disabilities, all sorts. If you have any questions or anything, I love to talk and I love to collaborate and support and help.
Roy Morejon:
Amazing. Well, audience, thanks again for tuning in. Make sure to visit artofthekickstart.com for the notes, transcript, links to everything we talked about today. And of course big shout-out to our crowdfunding podcast sponsor over at ProductHype, the top newsletter for new products that just launched. Shawn, thank you so much for joining me today on Art of the Kickstart.
Shawn True:
Thanks again for having me, Roy. Take care.
Roy Morejon:
Cheers.
Thank you for tuning into another amazing episode of Art of the Kickstart, the show about building a better business life and world with crowdfunding. If you've even enjoyed today's episode as much as I did, make sure to show us some love by rating us and reviewing us on your favorite listening station, whatever that may be. Your review really helps other founders and startups find us so they can improve their craft and achieve greater success like you. Of course be sure to visit artofthekickstart.com for all the previous episodes, and if you need any help make sure to send me an email at info@artofthekickstart.com. I'd be glad to help you out. Thanks again for tuning in. I'll see you next week.
Podcast: Play in new window | Download
Subscribe: Apple Podcasts | RSS