In this episode of Art of the Kickstart, we spoke with Josh Cross, CEO of Elios. Josh tells us about how the Crossover Lock protects your luggage, bike and other items worldwide and the difficulties in trying to invent a product to solve such a big problem. Listen and learn what led him to creating a lock that gives you instant notifications if your lock is ever cut, bumped, unlocked, or moving.

Short on time? Here's what we talked about.
How The Crossover Lock started being built for the Department of Defense and the US Air Force.

Sometimes inventors need to be okay with going from point

A to point B to C, and then back to A.

How believing in your product and not giving up can pay off, you just need to hold on and keep trying. 
Links
Sponsors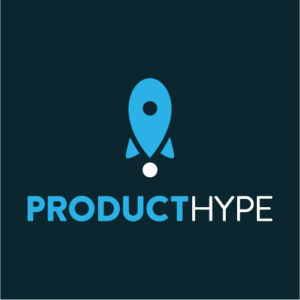 Art of the Kickstart is honored to be sponsored by ProductHype, the leading crowdfunding newsletter. Publishing weekly, ProductHype showcases five of the best, most innovative and exciting crowdfunding projects in an absurdly unique way. Their audience of more than 300,000 crowdfunding fans regularly back featured products and eagerly awaits the newsletter to learn about the new ideas that creators are bringing to market. Learn more about having your project featured in ProductHype, or join the HypeSquad today!
Transcript
View this episode's transcript
Roy Morejon:
Welcome entrepreneurs and startups to Art of the Kickstart, the show that every entrepreneur needs to listen to before you launch. I'm your host, Roy Morejon, president and founder of Inventus Partners, the world's only turnkey product launch company. From product development and engineering to omnichannel marketing, we've helped our clients launch thousands of inventions and earned more than 1 billion in sales over the past 20 years. Each week I interview a startup success story, an inspirational entrepreneur or a business expert in order to help you take your launch to the next level. The show would not be possible without our main sponsor, ProductHype, the weekly newsletter that goes out and shows you the best inventions that just launched. Make sure to check out producthype.co and join the Hype Squad. Now let's get on with the show.
Welcome to another edition of Art of the Kickstart. Today I am really excited because I am speaking with the CEO of Elios, Mr. Josh Cross. Josh is the creator of the just launched today Crossover Lock over on Kickstarter. A proud father of four kids and a husband of over 20 years whoa has beautiful wife, Joanna. Josh, super excited to talk about the cross lock and have you today on Art of the Kickstart. So thank you for joining me.
Josh Cross:
Yeah, thanks for having me. I'm super excited about this.
Roy Morejon:
Yeah, I'm really excited because one, it's pretty rare that we get to talk to a founder on launch day, so I got to start with how are you feeling today?
Josh Cross:
A little nervous, extremely tired. We've been preparing for months and all we can do is partner with the right people like we have with you and just let it go. So today on launch day, we've done everything right. Now it's time to just keep moving forward and hope that the crowds support our project.
Roy Morejon:
Absolutely. I'm seeing backers come in every minute, thousands of dollars raised already. So we're in a good spot. We'll take a breath, but first for the audience, let's dive in on the product. What's the elevator pitch for the Crossover Lock?
Josh Cross:
So the Crossover Lock is a smart lock. We have three different types. We have a bike lock, a luggage lock, and a utility lock. So it's a lock that if it gets bumped, cut, moved, it sends realtime alert notifications to the user. It also has remote unlock so you can be anywhere in the world and unlock the device for anybody who's trying to access whatever it is that's locked. It's innovative. You can do this globally. There's nothing on the market like it. And we've been in development for about three years building this amazing product. We're really excited and happy to launch it through Kickstarter.
Roy Morejon:
Amazing. So with the problem itself, I'm assuming you were trying to solve this massive problem of obviously theft for one thing, but I really like the idea of the multiuse in terms of tracking and things like that, putting a Tile tracker in your luggage to see where it is or see if it gets lost. What led you down this path to solve this particular problem?
Josh Cross:
Well, there's actually a number of problems. Elios builds a lot of products in the travel industry, so just the statistics and the outrageous amount of luggage that get lost, as well as items being stolen after they get checked into the TSA checkpoint, it's just astounding. And being a victim of that myself, it's just astounding how much money and personal belongings are lost. But there's even a greater, I think, purpose behind this. With the utility lock, we built it specifically so it fits around guns. And there are a lot of use cases of people taking guns or moving firearms without the owners knowing about it. And rather than waiting for two or three weeks to find their firearm missing, this will let them know instantly if it's moved. Heaven forbid anything were to happen if firearms move and we know what could happen. And that's really the bigger, deeper cause behind building a lock is to help with personal safety. So it's tragic, but that that's really the crux of what we're trying to prevent.
Roy Morejon:
So is this product originally maybe built for more of the DOD and the military folks with guns, less than potentially the folks that were traveling and losing luggage? Because I was a victim of lost luggage last year on a trip to Greenland. Never found my bag, couldn't do it, couldn't even track it down. So really interested to know, again, what was that first customer and avatar that you were looking at and where it's ended up now?
Josh Cross:
Yeah, so that's exactly right. Because we are in the travel space we took a leap with military use cases. We build Elios builds products for the Department of Defense and the US Air Force. And we have a lot of products being used in this enterprise market. They came to us, approached us because of our patents and our technology and what we've been able to design for them. And wanted something to secure their firearms in ways that not only protects it, but gives them information if it's moving. Massive use case. This is the genesis of how we got from travel and jumped into the other use cases.
Roy Morejon:
Amazing. So how'd you come up with the name outside of it being half of your last name. Is that it?
Josh Cross:
So the honest truth, so I get on our local news network and I'm always looking for Sprinter vans. Because I just love Sprinter vans. I just purchased purchase a Sprinter van not too long ago. And when I'm looking for Sprinter vans, they have, do you want to search by van, truck, crossover, type of car or whatever. And I kept seeing that name and I kept seeing crossover and crossover and crossover and I thought, this is a cool name. It's not really a padlock. It's not really a smart tracker. It's a cross between the two. And then just by serendipitous events in life, my name happened to be Cross. So it just fit, it worked. I ran it through a few people and they thought, yeah, that makes sense. A Crossover Lock. So website was available and it all just worked out.
Roy Morejon:
Beautiful. Now, I know you had mentioned earlier that this product has been in the making for over three years now. Talk a little bit about some of the struggles. Because I know it's not easy to come up with a product, let alone something with hardware, with technical and with an app itself. So what was that process in terms of taking it from the napkin sketch of an idea to prototyping, to building all of these things that you have now in this amazing piece of technology?
Josh Cross:
So really it was having a defined plan and sticking to that plan and knowing what steps you have to accomplish from point A to point Z. And sometimes you have to go from point A to point B to C, and then back to A and iterate. And we started down this road building specifically for the travel industry, and we had big incumbents in the space who were partners with us. We were building enterprise locks for them. And then COVID hit. And all of a sudden that business was just decimated. The travel industry took a really big hit and our partnerships backed away and said, "We can't do this right now. We're in survival mode." So as a company, we had to assess, okay, where are we at? We are down development with engineers. We've gone down this path. We've built a software, we've done electrical design. We have a product prototype. But now we don't have a market.
Our market just disappeared overnight. And that was a big hit on our company and we had to just really reassess how to move forward. So we pivoted a little bit and used our technology, our software, which was already built, and just patched in other firmware that was already built on the market, our third party trackers on the market like car trackers, little Tile trackers, that kind of stuff. So we were able to sell and generate revenue, but we weren't able to finish this product for the enterprise use cases. So in the meantime, as we were generating revenue, we continue to iterate with the hardware and really look at, okay, if a market were to disappear, how can we expand our footprint and not be solely dependent on one industry? And that's why we branched out and came up with not just a luggage lock, but a bike lock and a utility lock.
And I'm so glad we did because the military obviously said, "We see the value, we want this, and you're already down this path, so let's continue with you." So it's been tough. It really has been tough. But now that travel's back, we just got back yesterday from the International Houseware Show and the Travel Goods Show, and we showed the lock, we debuted it, and it was a big hit. It was awesome. So I think going back to these incumbents and partnering back with them for the Travel Lock specifically, it's going to be great. But it's also opened our opportunity with so many different industries. And I'm glad we stuck with it, but it was hard. It was tough. And there was a lot of sleepless nights and goodness we're going to get through it, I think in a really strong way, even better now than what we set off three years ago to do.
Roy Morejon:
That's great. Well, hopefully tonight isn't as sleepless as the previous nights have been. With the launch out there projects getting great success so far. In speaking about opening up opportunities, I want to talk a little bit about the crowdfunding side and what led you down that path to launch this product with?
Josh Cross:
So we've always been familiar with crowdfunding. It's a little nerve-wracking because backers, supporters on crowdfunding, they're loyal and they're amazing. They have a voice and they should have a say in the project because they're helping you build this and make it a reality. And we want that feedback because this is such an important product, not only for people who travel, but lifesaving opportunities, use cases, that we want to hear from them. So it was a natural path to go to crowdfunding because we need this to be the best product on the market so that it can help not only prevent theft and lost luggage and other things, but also help with lifesaving measures with the utility lock and gun lock. So we want to hear from people, we want their feedback, we want them to help us understand the weak points. We want our supporters to refine it, to build the lock that we set out to build.
Roy Morejon:
I love that fact. And I don't think there's enough founders out there that are looking at crowdfunding really being as open and vulnerable as companies should be to be having a conversation with their customer, understanding their pain points and how they're going to use the product. Because many times their use case of the product is completely different than the main use cases that you're launching the innovation with. And it's so nice to be able to have that conversation with them and learn and iterate and maybe make version 2.0 a little bit more friendly to that community. Because again, it may open up a whole new door when you unlock that lock.
Josh Cross:
Yeah, totally. It's a valuable place, but I think founders could get lost in what could be the noise. If it comes back as criticism it's easy to hide, but it's not the right thing to do. We need to listen to the community and we need to move forward to make the product better. And that's why ultimately we went with the crowdfunding path.
Roy Morejon:
So in doing all of this work before your campaign is launched, and with today being the big launch, what are some of the bigger takeaways that you've learned through the process of getting your project launched successfully on Kickstarter?
Josh Cross:
That's a good question because I think it's a little subjective. What does success look like? I think people look at the number of backers you have, the amount of money that you raise is a success. And those are definitely success milestones, metrics. We can build this product and that would be fine, but our measure of success is how do we make this a better product? And hearing from the community will help us do that. So definitely the other two metrics are measures of success, but we want to hear from the community and that will help us create a better product, and that will ultimately be the measure of success that we look at.
Roy Morejon:
So I know today was the launch day, but any big surprises so far?
Josh Cross:
Yeah, so it's a personal surprise. My wife, she hasn't sent me a message or text or a call once saying, how are things going? So normally she's usually on pins and needles, but I think because it's not about the money, it's about doing the right thing. So that's the one surprise is I just haven't heard from her other than to say I forgot my lunch.
Roy Morejon:
Fair enough. Well, I really enjoyed the campaign video, and I know you've got a pure passion around the documentary side. So what was it like creating a Kickstarter video and how is that different from the videos that you're typically making?
Josh Cross:
Yeah, that that's my passion. In the company I oversee a team of engineers. I travel to Asia. I do the things that I need to do as a CEO, but really if there's a place that I overstep that's with the video department, because that's my background. I have spent well just over two decades in my previous career in software and in filmmaking, making videos in marketing. So me and the team got together and it was my vision. This is what we want to do, this is what we want to create. And it was fun. It really was fun. It wasn't about are we getting the right angle? It was just a fun departure from the day-to-day running of a business. And I want to do more of that. I really do. I love it. It's how I unwind.
Roy Morejon:
Well, how do you think other entrepreneurs should be able to follow their passions?
Josh Cross:
You have to have a balance. If you don't, you're going to burn yourself out. So for every entrepreneur, whatever your passion is, it could be gaming, it could be skiing, it could be whatever, find a balance so you can free your mind and allow you to focus that much more on the business and growing the things that you want to do to help people.
Roy Morejon:
Amazing. Well Josh, this is going to get us into our launch round where I'm going to rapid fire some questions at you. You good to go?
Josh Cross:
I think so, yeah. I'm not good at this, so I'll try my best.
Roy Morejon:
No worries, man. I'll be easy on you. So if you would, what led you down the path and inspired you to be an entrepreneur?
Josh Cross:
It was out of necessity. I was a filmmaker. I created a battery tracking solution. I was shooting a documentary in India, and I was looking for a solution to help further my film, put it in my gear bag, and there was nothing. So I told a friend about what my idea was, and he said, "Here's a load of cash. I've got a few other people who want to help, and the only thing is you need to get going on it now and follow your patents." So it was sort of inspiration, but it was also pushed motivation.
Roy Morejon:
Inspiration via perspiration.
Josh Cross:
Yeah. And that was about eight years ago.
Roy Morejon:
Amazing. So I've got to ask, if you could meet with any entrepreneur throughout history, who would you want to have a cup of coffee with?
Josh Cross:
I have to look back to the past two decades. I don't know, if I had a little more time to think about it, I would come up with somebody else. But I have to say, Steve Jobs. There's a lot that we still don't know, and I think a lot that we give him credit to, and I would like some honest answers. Because yeah, he's a genius. He did a lot of good things, but I also think that there was a lot of other people that were part of his success, so he'd be one. I'd have to say Nicola Tesla would be another amazing person that I would like to just sit down and talk with.
Roy Morejon:
All right. So if you had Steve and you got to ask him one question, what would be the first question you wanted answered?
Josh Cross:
Oh, for Steve. I think I know, but would it be Bob Dylan or The Beatles?
Roy Morejon:
Josh Cross:
But I think I know the [inaudible 00:17:20].
Roy Morejon:
Yeah. Most folks definitely ask him more of the how did you innovate or how did you come up with these ideas and things like that. But [inaudible 00:17:30] the musical route. So I can appreciate that, sir.
Josh Cross:
Yeah. Anyways. Yeah, he would be great to talk to.
Roy Morejon:
Nice. Any book recommendations for our entrepreneurial and startup listeners?
Josh Cross:
Yeah, there's two books that I think would be key. One would be Art of the Start by Guy Kawasaki. I think that's a simple read, helps get on the path right away and make decisions. The other would be Good to Great by Jim Collins.
Roy Morejon:
Definitely. Solid recommendations there. What advice would you give to a new inventor or entrepreneur that's looking to launch their new product?
Josh Cross:
Again, two things. Don't be afraid to fail. Fail quickly and get back up. And then the second thing is find a group of mentors. Find people to surround yourself with that can give you honest feedback so that if you do fail or if you're going down a path that could lead towards failure, they can steer the ship back on course.
Roy Morejon:
Awesome advice. Thank you, sir. Last question in the launch run. You're doing great. And I know you just launched the campaign today, but very interested to hear your take nonetheless on what does the future of crowdfunding look like?
Josh Cross:
Future of crowdfunding? I don't know. I see a lot of really cool things happening with crowdfunding. And I think it needs to be more widely accepted and not this taboo of… Not taboo, but only people who are looking for early adoption to be a part of it. It should be a mainstream form of commerce. I believe that rather than waiting for your order to arrive through a Prime, within a day or two, looking at things a little long term, but also expecting that this is how innovation happens. And it has to happen with, I think, a wider adoption through the mainstream. So I think it's here. I think the two main platforms that are currently doing it are going to be here for a while. I don't know if cryptocurrency is going to be a part of it. But I don't know. I think the future of it, terrible answer, but I think it's here for the long haul.
Roy Morejon:
That's my hope too, Josh. Well, listen, this has been amazing. This is your final opportunity to give our audience your pitch, tell people what you're all about, where they should go, and why they should check out the Crossover Lock.
Josh Cross:
Yeah, so the crossover lock, it's just a really great innovative tool that will help you just have peace of mind. Statistically, the use of locks will help prevent theft over 300% of the time. Those locks or anything with alarm will prevent theft more than 80% of the time. So we all use locks. We use them for different use cases. Your bike, your shed, your luggage, whatever it may be. And this is a way to just be on the cutting edge of understanding what's happening with your gear. There's nothing on the market like it. It's revolutionary. And please go to Kickstarter, give us your feedback. First and foremost, give us your feedback. And if you think there's value to the project, support it. We would love to have you as a backer and part of the community.
Roy Morejon:
Amazing. Well, Josh, I know you had also mentioned that you've got a great partnership with a bag company, so if you've listened to this episode all the way through, awesome. Thank you so much for supporting us and Josh and the campaign. We're going to be doing a giveaway with backpacks, so make sure you leave us a comment or shoot us a message or leave us a review on iTunes when this episode comes out so you can be entered into it. And again, obviously thanks for shouting out. Thanks for coming, tuning in. Visit art of the kickstart.com for the notes, the transcript, links to the campaign, and everything we talked about today. And of course, big shout out to our crowdfunding podcast sponsor over at ProductHype, the top newsletter for new products that just launched. Josh, thank you so much for joining us today on Art of the Kickstart.
Josh Cross:
Glad to be here. Thanks for having me.
Roy Morejon:
Thank you for tuning into another amazing episode of Art of the Kickstart, the show about building a better business life and world with crowdfunding. If you've enjoyed today's episode as much as I did, make sure to show us some love by rating us and reviewing us on your favorite listening station, whatever that may be. Your review really helps other founders and startups find us so they can improve their craft and achieve greater success like you. And of course, be sure to visit artofthekickstart.com for all the previous episodes. And if you need any help, make sure to send me an email at info@artofthekickstart.com. I'd be glad to help you out. Thanks again for tuning in. I'll see you next week.
Podcast: Play in new window | Download
Subscribe: Apple Podcasts | RSS