Welcome to another episode of Art of the Kickstart! On this episode, we're thrilled to introduce our guest, Justin Honeysuckle – CEO of TendedBar, a dynamic leader in the hospitality industry. Learn about Justin's journey and how he has carved an inspiring path in the realms of entrepreneurship and innovation. Discover how navigating the uncharted territory of technology and regulation resembles the wild, wild west, where the balance between asking for permission and seeking forgiveness shapes the landscape of success.

Short on time? Here's what we talked about.
Learn about the TendedBar's remarkable growth from its inception, securing investments, introducing cutting-edge technology, and
Hear how they expanded their presence across diverse venues, eventually becoming a prominent player in the beverage service industry.
Listen to their journey encompassing dynamic growth, innovation-driven expansions, and transformative partnerships, positioning them as a leader in modern bar service experiences.
Links
Sponsors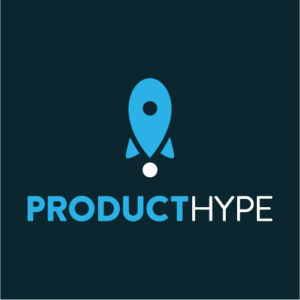 Art of the Kickstart is honored to be sponsored by ProductHype, the leading crowdfunding newsletter. Publishing weekly, ProductHype showcases five of the best, most innovative and exciting crowdfunding projects in an absurdly unique way. Their audience of more than 300,000 crowdfunding fans regularly back featured products and eagerly awaits the newsletter to learn about the new ideas that creators are bringing to market. Learn more about having your project featured in ProductHype, or join the HypeSquad today!
Transcript
View this episode's transcript
Roy Morejon:
Welcome entrepreneurs and startups to Art of the Kickstart, the show that every entrepreneur needs to listen to before you launch. I'm your host, Roy Morejon, President and Founder of Enventys Partners, the world's only turnkey product launch company. From product development and engineering to omnichannel marketing, we've helped our clients launch thousands of inventions and earn more than $1 billion in sales over the past 20 years. Each week, I interview a startup success story, an inspirational entrepreneur, or a business expert in order to help you take your launch to the next level. This show would not be possible without our main sponsor ProductHype, the weekly newsletter that goes out and shows you the best inventions that just launched. Make sure to check out ProductHype.co and join the Hype Squad. Now, let's get on with the show.
Welcome to another edition of Art of the Kickstart. Today I am super stoked because I am speaking with the CEO and co-founder of TendedBar, Mr. Justin Honeysuckle. And if you haven't heard of TendedBar, maybe it's been a few years since you saw their campaign launch over on Indiegogo, but they're a Jacksonville, Florida based company behind an automated drink machine serving wine cocktails and all those things. So Justin, super excited to have you today on the show. Welcome to Art of the Kickstart.
Justin Honeysuckle:
Thanks Roy. Appreciate it. Glad to be here.
Roy Morejon:
Yeah, no, this is going to be a good convo because I think our audience will truly resonate with the problem that you are solving. So if you would, talk a little bit about TendedBar and how it all started?
Justin Honeysuckle:
Yeah, so TendedBar is an automated beverage dispensing machine. So we specialize in cocktails, beer and wine, but truly the difference maker is in all environments we make a real cocktail, so you're getting your vodka with your soda and a splash of cranberry, really all at the touch of the button. On top of that, we have proprietary facial recognition software that ties your face to your bar tab to your account so we can validate a person's ID and age in real time in the moment, whether it's in a high volume environment like a stadium or an arena or an airport or a movie theater, all of those applications.
And I think the biggest differentiator on top of that is speed to service. Everybody's waited in line for a cocktail, whether it's, like I said, in any of those applications and being that we can serve on one machine, 35 people in less than five minutes, I think it just makes your experience that much more enhanced than what you came to see. Because as much as I'd like to tell you that your cocktail experience is number one, you're there to see a concert, you're there to buy time at the airport and hopefully enjoy your travel experience, this is only there to enhance it.
Roy Morejon:
So let's take us back a few years ago in terms of when this idea came to fruition, right? I mean, I think maybe it was standing in line and be like, there's got to be a better way. But how did the genesis of the idea start and the evolution of how you've gotten it to where it is today?
Justin Honeysuckle:
So my brother Jay Perkins, it was his idea in college. He was an engineering student at Purdue University. He had an idea of saying, "I want to make an automated bartender for his senior design project at school." And he sat there and he did that. It kind of got a little fanfare. He built the first version, it was a tabletop machine, everything was kind of underneath the guts of a stainless steel table. Entered it into a contest called Recess, and it was essentially a shark tank for college kids. Got in that large bid, flew them out to Las Vegas, got to present the idea in front of a whole bunch of investors, didn't win anything but got some notoriety, was like, "Hey, maybe we've got something here." Went back to the drawing board, was like, "Do I really want to go to work in the real world at that time?" And Jay didn't and he's like, "Okay, how do we do this?"
And he started just sending out emails, email after email. The only one he replied to him was Mark Cuban. So Mark Cuban said, "Hey, send me a video." Jay sent a little video showing how it works with some different food colorings dispersing the different liquids into a cup, and Cuban jumped on it and said, "Hey, I'll come in, be your seed investor, what do you need to get things going?"
At that point, you got a small amount of initial upfront seed money to kind of build the first bar. At the time, Jay had just moved to Nashville, Tennessee, was looking for an application to put it out there with, there was a bar called Honky Tonk Central on Broadway in Nashville, put it in that bar. And I came in, I'm by trade and architect and designer, so I helped design the outside of the bar and the functionality of that and Jay did all the guts to make it work. And we put it in there and they never used it one time. It was all our expenses, all our money and effort into one thing that never got used once. So at face value it looked like a success, but it really wasn't much of anything other than saying, "Hey, we built a really good functional prototype," that now sits in my office.
But it really led us to the other applications of where we saw this could be applicable into the world. And at the time, this was 2014, automation was kind of a scary word. It was a word that you looked at of job killer and people are putting people out of work in all these applications, and it was a little bit harder to jump on. So we started looking at other areas to where it can be applicable and not think that, it's like, where can I put this bar that just is a service to people, but you're not worried about Joe the bartender and pouring your heart out to Joe when you've had a bad day? You're not there for any more customer experience with that interactive of a bartending, which in my opinion at this point is a little bit more nostalgic than it is reality.
But high volume use cases came to the front of the line. I'm going to a concert, I'm going to a football game, a basketball game. I'm there to see that. I'm there to see the show. I want to be entertained. This is only there to enhance my experience, and it's not enhancing my experience if I miss a whole quarter because waiting in line. That's really where it kind of came to the forefront. But all along those lines, we had to look at it as saying, what does that mean? How do we operate in that environment? You can't just have a couple bottles under there. You've got to have a massive amount of alcohol, a massive amount of mixers in that application. And you got to be able to stand up to the speed of service of an NFL halftime because if we go down at NFL halftime, there's only 10 for a stadium, so you're taking 10% or whatever.
Roy Morejon:
Justin Honeysuckle:
So all of that made it a lot more complicated and we had to industrialize it a lot more than we ever would've thought. And upon that, we kind of grew TendedBar to what it's today.
Roy Morejon:
So I love the story. I think my two questions are, I guess, why was it decided that the Honky Tonk bar was the first place to be able to put this in? And maybe it's just a simple answer, they were the bar that was down the street that was amenable to that. But what were some of those other learnings in terms of just, hey, it didn't work, no one was using it? How did you get better feedback to be able to then iterate into where you are today?
Justin Honeysuckle:
Well, that bar in particularly had a couple issues. Number one being the location, the Honky Tonk Central was scared to use it because of approval with different alcohol boards at the time. They'd gotten into a little bit of hot water for some other issues, nothing to do with us. They were opening up a lot more properties in the area, and it was more just fear of the unknown, which is something we've experienced now going into multiple venues around the country and having different alcohol boards per state, per city at times to where there's not a lot on the books. And actually technology in general, when you look at legal cases for that matter, I mean, even a lot of stuff we use now with the internet, if you look at actual docs, there's not much there. There's stuff written in the eighties and early nineties, but there's not a lot of new stuff and legislation that's come out.
So it's kind of the wild, wild west and people are afraid to do things, and it's in that mix of sometimes you beg for forgiveness instead of ask for permission, because there's nothing saying you can't do it, the law is written in the negative. So if there's nothing saying you can't do it, it doesn't mean necessarily always you can, but a lot of times there's a fine line between the two. So I think the biggest thing we learned in that process is had we gone and just said, "You know what, we're going to sell these things to bars." I don't know how many bars there are in Jacksonville, but let's just put an even number and say it's 1000 places. Well, if I've had a thousand places here and I go sell two in Jacksonville and I go sell two in Atlanta and three in Orlando, and at the time it's Jay and I, we couldn't service that. We couldn't manage that. Economically speaking, it wouldn't have worked.
But when you look at the high volume environment and going in that direction, we're like, well, if we have a stadium here, a stadium there, and they operate anywhere from 10 to 20 to 50 days a year, 100 days a year, well you've got some time between events most likely. And as we're going through learning curves of things of the technology wise that it's grown tremendously since day one. I mean, sometimes we look back and think how ridiculous we were thinking we had had it figured out at that point. But it was nice to sometimes have a couple of days to figure some things out in between, not having to be open the next morning at 10:00 AM. Those are things that really helped us along the way of saying, okay, we got five days for the next event. We got to fix this and figure out why this happened.
And as you're a growing technology company, there's little things that you change one thing and it has a downstream effect that you don't know until you get to the moment. And that still happens to this day at times. I mean, the evolution of TendedBar is constantly, as I call it, being upgraded, but you're fixing small nuances that are just confused people. I mean, one of the biggest things we implemented recently was simply having a popup that says, "Make sure you place your cup underneath the spout," at the beginning of the transaction. Because I can't tell you how many people would just press pour, even though it says, make sure your cups underneath there and just pour a drink right down the drain. And when you're talking about a $20 cocktail, that's a little frustrating to the person as well as to the attendant who's there trying to help out that transaction.
Roy Morejon:
Yes. No, I think that's a good point in terms of just spelling it out because, especially with a new experience in terms of a new product, how does it work, what's the flow, et cetera, for that, you got to simply spell it out. What I forgot to ask was what was the reaction like for Jay when he got a reply back from Mark Cuban?
Justin Honeysuckle:
I would have to say getting a golden ticket from Willy Wonka. You look at that and you're like, oh, we're Shark Tanking it basically in our minds, and you've got the keys to the castle. And I'd be lying if I didn't say that a lot of doors opened up because of that. I mean, [inaudible 00:11:04].
Roy Morejon:
That's what I was going to ask, what did that look like after the fact or years now after the fact? Because he is worked with a variety of different companies that we've worked with and Shark Tank clients that we've had on the show, everybody's had a very positive experience working with Mark and his entire team. So really interested to hear your take on the relationship?
Justin Honeysuckle:
There were some things that I think at the time we were about as only business to business company, when we started there. There was a lot more business to consumer, direct to consumer. And you look at Shark Tank, that's what a lot of those products are. It's a product. We didn't have a product, we had an application, we had a system, but it wasn't something we were going out there just actively saying, "Hey, here's a sales price on this and you can buy it and we'll deliver it." We operate as a hardware as a service, which is a very capital intensive model on the upfront side, but we bet on ourselves to make something more productive over time. And the more you use this, the more it's ingrained in your facility, the more money you're going to make. And we want to be a part of that process. We want to make sure that, you know what, we experienced that success at the same rate.
But also we have also evolutionized the product every several months, years, et cetera. We didn't want to have somebody we sold five years ago having this same old system that wasn't up-to-date with what they experience across the street at another place. So that way, everything in our ecosystem is elevated at the same time whenever we have a software come out or whether we have a new piece of hardware that we're going to apply to all the machines or a new piece of technology on the automation side.
Now as far as Mark and them we're concerned, the biggest problem we had at that point was, you know what? We didn't… How do I put it? The coaching we were getting on some aspects were not what was really helping us in the field to that point. And it didn't work out. It wasn't a symbiotic relationship between the two of us. And when we really went to the model to go sell into stadiums and arenas, it's really hard to answer the question of like, "Okay, Mark Cuban is your biggest investor and your seed investor. Why aren't you in Mark Cuban's arena?" And as the salesperson of the two of us, it's a very hard question to answer and a very obvious one that I understand [inaudible 00:13:14] past it. But it was like, no, he wants you to be first. That wasn't the best thing for us.
And at the end of the day when we decided to go to the crowdfund side of things to raise money to pay for our first bar in the arena in Jacksonville, it basically gave us an opportunity to say, listen, if this isn't working for you or us, let's just part ways a minute… We'll pay back our original investment, bygones be bygones, we appreciate the time spent. And that's what happened. And there was nothing negative. It was it just it wasn't the best partnership at the time with the two of us. And frankly, when I look back at Jay and I specifically, as much as I think we knew what we were doing, this was all new territory to us. I mean, I knew how to run certain parts of business and things like that that I did in my own design world, but for what we're doing now, comparatively speaking, we had no idea. And we needed something different, we needed a change to really keep things going, and that's how we went about it.
Roy Morejon:
So in terms of jumping back when you guys ran the Indiegogo crowdfunding campaign back in 2018, I think it was, what led you to that result in your business in terms of saying, we need to do a reward-based crowdfunding campaign for this because of X, Y, and Z? What led you to that?
Justin Honeysuckle:
Well, we worked with the SBA for a long time to try to get things together. We went really far down that process of an SBA loan and had the bank all lined up and everything. At the end of the day, I mean I think it was probably six months of that process of working with the small business development center, prepping all that applications. We got to the end. The bank had been pretty amenable back and forth for a long time, and then all of a sudden it was like, "No, we don't want to be involved in something with alcohol. It's too much risk for us." And we're like, okay, well, this is… It was a TendedBar. We were never hiding the alcohol side of this process.
So we kept running into those roadblocks and getting more private investment when you haven't done anything, you don't have any sales, like I said, you're not selling a product, you're selling still the idea, it really made sense for us that in a crowdfund environment, people do understand what we're doing. We don't have some special technology that nobody's ever seen before on the backend. We're not some proprietary supplement brand that you're putting together with chemistry to where people are like, "Oh, it sounds great, but I have no idea." People are like, "Oh, you make drinks? Oh, I don't have to wait in line? Oh, it's fast?" All of those things are very relatable. I've been to a game, I've been to a concert. I waited in that line for 30 minutes. It wasn't some farfetched idea and then it made sense.
And Indiegogo at the time had their equity crowdfunding platform, which I don't believe they actually have anymore, but they were running it. We got in and I think we were down, I think it was less than a 1% chance of getting in. And when we did, we just kind of ran with it. And at that time it was still a little bit wild, wild west of crowdfunding, which I don't know if that's tremendously changed. I think the more investors I talk to on the private side, having done a Series A now at this point, in the middle of a current bridge round, the standardized investor world is still a little bit freaked out by it as a whole.
But the one thing I have seen change in the five years since we've done it is if you have a good product and you have something that resonates, on the backside, if you need to go for a much larger Series B later or anything, D accordingly, that's what matters. I mean, you'll deal with all the things of having, we've got 400 investors that are sitting together on a cap table. That is what it is. I mean, that's less than 4% of our company. It's there, but if your product's good and you can make money with it, people are going to see past that. But I'm not going to tell you, it doesn't lend a little couple of challenges throughout the process because it definitely has.
Roy Morejon:
Yeah, no, I'm sure it does. And again, a lot of the companies that we've worked with do launch the product, get it in their consumer's hands. The customers love it. They want more. Give them an opportunity to not only drink the beer but own a piece of the brewery. And I think in instances like this, it's very interesting because it is more of a B2B type play and not the consumer product, but it is a consumable for consumers that will then be at these events and places. So love the model. You guys have seen some tremendous growth, I think during the pandemic as well. You mind touching on that in terms of what you guys have been doing during the pandemic and how that's affected the business?
Justin Honeysuckle:
Yeah, I mean we were very lucky in the pandemic in a lot of ways, and unlucky at the same time. Coincidentally, my first week full-time at TendedBar was the first week of the pandemic. So I closed down design-wise, got left the people I was working with before and all in preparation of we've had a great first six months in the market, we're making enough that I could get by going through that process. And then it was, I remember the call from a good friend of mine who works in the Air Force and he's like, "Things are going to get crazy here this week." He is like, "I don't know what's going to happen. I can't even tell you everything, but it's going to get crazy." And I'm like, "What are you talking about?" Because I'll be honest, I wasn't keen on it at the beginning, I wasn't even really paying attention. I was just like, well, whatever. We'll see what happens. And I'm in Florida on top of that, so we thought a little differently here apparently as well, over time.
But for the first time, I didn't have to worry about making somebody I was working with upset by posting on LinkedIn. I didn't have to worry about reaching out and people seeing the design side of my business compared to the TendedBar side of the business. And also for the first time, all of these stadiums and arenas in the world, they were sitting there idle. So all these people, and at the beginning we're still going to the office or we're still working from home, but we're getting paid most of the time. So they had to do something. So getting on LinkedIn, started doing a couple different podcasts, watching those, but also a lot of engaging where all these conferences were opening themselves up. Because they were all scheduled to be in-person events and then they said, "Hey, we're going to put it all on the platform." So things like SportTechie was out there during a lot and it let people engage.
And that was really kind of the catalyst I'd say to our evolution of our product. Because Jay and I always wanted to do facial recognition. We always thought that was the next step. We had started with RFID and realized in our heads that RFID was a little bit archaic in the world, it's been around for a long time, maybe not to the public side, but definitely to the private side's eye. But we were putting wristbands on every single customer. And at the beginning of the pandemic we're like, do we really want our employees putting a wristband and touching, being a couple feet away from every person. We're like, that's probably not [inaudible 00:20:05] idea. That might be a really frowned upon environment in the future.
So the facial recognition made sense. I made contact with a guy who started the company Trueface, who their facial recognition algorithm has since been bought up by a company called Pangiam, who does basically everything for TSA. And it was all about speed at that point and security, making sure it was fast and correct. And we started doing it. It was also we're at a 98.5% recognition rate to where it's a one to one and it is lightning fast.
Roy Morejon:
Justin Honeysuckle:
That had to be quick because if it set their processes, people have very low attention spans and that was very important to us. So it let us develop that product and really expand on it from there. And as we got in, we got more opportunities. Coincidentally VyStar Veterans Memorial Arena, which is where we started in Jax, was the first place to do in a large high volume indoor event, which was UFC 274, I think, or something like that, maybe 261 actually. It was the first UFC event with fans in it and was right here in our backyard. We had two bars live in there. We had an incredible night. I mean it was seven hours of serving, but we were averaging eight drinks a minute between those two bars for 20 minute periods consistently. So basically every intermission between, and we were just sitting there pumping out cocktails and it was a great fan experience at that time and that was where it grew from there. Luckily it was a little bit of a slow burn of who was going to open up through that process. Then we did our Series A in April of '21 and grew from there.
Roy Morejon:
Amazing. So what does the next three years look like for TendedBar?
Justin Honeysuckle:
So right now, I mean, we have a pretty good stronghold in the high volume environment. Now, this environment, we've learned a bunch through this. Like I mentioned we went to facial recognition, so in August of '21, we launched at the Jaguar Stadium. We had a kiosk environment where you went up, you got IDed by a person, you went to a kiosk, took a picture of your face, swiped your credit card, allowed you to use the machine for that night or that event only and would close out your bar tab. That process is not too different from what we're using now except for the fact now you basically can walk up to the bar and do that same transaction on the bar. So it's a little bit of a hybrid.
And that we just launched, I guess about a month ago. Because we went for about a whole year where we let people do it on their phone to where you would scan your face on your phone, take a picture of your ID front and back. It would validate your ID, that you're 21, it was you on the ID, it was a real ID, and then let you into the system and then put your credit card info in and lets you into the system. It took about two minutes. If you were doing that right here at your desk, you wouldn't think anything of it. Well, doing it in the field with 50,000 people with different versions of internet service, different wifis and different attention spans was very difficult to do.
And making somebody do something different on top of already doing a whole new experience, we didn't have great success on it. And we really looked at that success where I'd have a promotional person, and he or she would be amazing, right there and they would be engaging and we'd have a great night. And then all of a sudden the next night that person would be a not so great promotional person and we'd see success rates, usage rates just drop. And the volatility of that was just too much for us to handle and we couldn't keep consistency there.
We're an automation company, so as much as we can remove the person out of that process, the better. And you also got to consider, which is something we totally overlooked, is that most people go to an event one time a year, whether it's one football game, one concert, it's one event per year. So where we were betting internally of saying, hey, Roy's going to come use this, and yes, it's going to be a pain in the ass on the first time, but after that he's good to go. Well, Roy didn't show up for another year, or Roy went to another concert but it wasn't at a venue we're at. Or he likes to go to football games, but he prefers basketball games, but we're not at the basketball arena.
So we had to change our mindset to really look at all these people are first time users and one-time users until we build our ecosystem big enough to make it consistent around the country. And that's just a different marketing set, it's a different engagement model, and in reality, it's just how we were be successful. And I think that's proven to be, even though I know it's a small sample set, but the month since we've launched it, we've seen 3X improvement in bar usage at every facility at this point, and that's pretty dramatic in our world.
Roy Morejon:
Absolutely. Well, Justin, this has been an amazing conversation. This is going to get us into our launch round where I'm going to rapid fire a handful of questions at you and you just give me quick answers to it. You good to go?
Justin Honeysuckle:
Roy Morejon:
Let's do it. So what inspired you to be an entrepreneur?
Justin Honeysuckle:
Probably not wanting to work for somebody else ever in my life.
Roy Morejon:
I hear that. So if you could meet any entrepreneur throughout history, who would you want to have a cocktail with?
Justin Honeysuckle:
Roy Morejon:
Nice. Ford's a big guest feature on here. What would be your first question for him?
Justin Honeysuckle:
What percentage of your time was dedicated towards growth of the product compared to growth of the business?
Roy Morejon:
Nice. Can you share a book or a resource that's significantly influenced your business journey?
Justin Honeysuckle:
I've got a couple. I am an Audible fan, so I think my biggest one would probably be, let's see, shoe Dog by Phil Knight.
Roy Morejon:
Nice. Great read there for sure. That's a lovely story. All right. What do you think are the top three skills that every entrepreneur needs to be successful?
Justin Honeysuckle:
Unwavering dedication. I think without a good partner… I think you've got to have a partner. It's very hard to do alone. I mean, I think there's some people that, if you have an individual kind of company, but if you're really building a company, you need a really good partner, you need somebody that you're going to have your days that are down and you need somebody to build you back up. That's something you have to have. Outside of that, you need optimism. You can't go into anything thinking you're not going to make it, I believe, whether I like it or not, I have an internal optimism that, you know what, we're going to do it. This is going to make it to the next level.
Roy Morejon:
Nice. All right, last question, and I know it's been a few years, but what does the future of crowdfunding look like?
Justin Honeysuckle:
Actually, I have a unique perspective on this. We've done the crowdfund, we've done the private funding, and I can tell you those two worlds don't necessarily love each other. But at the end of the day, they're coming more and more together. But you've got a traditional investor that is used to getting their sweetheart deal, is used to controlling that narrative. Crowdfunding is opening that up to where the entrepreneur has a little more say in that, and it's based on the world and what their opinion of the product is. Now everything's easier with sales on both sides and you get a little more leverage on that side. But I think the more those are blended, I think you're going to have more and more investors that are able to spread their wealth a little bit more, less one-on-one with their internal network and saying, "Okay, this is an idea and I want to invest in that."
I actually look at more of it being almost when you look at what a private equity fund is, I mean it's not that different than crowdfunding in a little bit of ways of you've got a pool of people that have money that want to go put money somewhere and it's got to be deployed. Instead, you've got, hey, I've got a network that I'm going to go put it in that goes and finds the best deals. And I think the more that becomes mainstream and the more you can see returns on it. And I think that's probably the harder part right now is you've got a lot of people in crowdfunding that are, and even in ours, I get asked questions of like, "Well, what's my money doing in there? Oh, I put in this," and it could be a small amount, $100 is what we at a minimum [inaudible 00:28:18] today. "Well, where's that money grown?" Well, we've grown five times since then, but your $100 is $500, even if I wanted to give you that, the fees are going to cost me more to redo cap tables and things like that than your $500 worth at this point.
So having more established companies that actually could provide a dividend and a return to that, I think is going to be what I hope to see it as. And I mean, even as somebody who has crowdfunding people and one that knows we want to do it again, being able to provide that on the long term I think will be a little bit more… let's just call it your stock is going to be a little more value like a regular stock if you're purchasing on the NASDAQ.
Roy Morejon:
Absolutely. Great advice, Justin. Well, this is the end of the show. I want to give you an opportunity to give our audience your pitch, tell people what you're all about, where they should go and why they should check out TendedBar.
Justin Honeysuckle:
So TendedBar right now has been focused on high volume environments for the last really five years since we've been really doing this. And the biggest transition we've had lately is the fact that we're working into the everyday use case environment. So our technology is not just for high volume now. We put a bar into the Orlando airport recently and we're doing all the Brightline train stations in Florida, the high speed rail in Florida so that somebody can walk up, get a cocktail in their premium lounges consistently. What that's allowed us to do is really go into that everyday use case market. When you think of places like your local sports bar that has a small two bartender bar, but you've got a lot of TVs for a sports game, hey, why not have an additional setup there to where I can self-service that cocktail or something along those lines? Or like I said, more airport environments. We're talking to a few right now to where it's just more ingrained into your everyday life.
And as we do this, we're expanding our investor base, we're expanding a lot of things. So right now, like I said, we're in the middle of a bridge round privately and hoping to do another crowdfund after that, post bridge round. Really just setting the foundation so we can have a successful raise because I think there is a monetary part of doing a raise properly that if you really want to get out there, you've got to advertise it and you've got to have a little extra capital to do that. It's hard to do with a zero-sum game where we don't have any at the beginning. So I think being properly prepared for that.
And I think now crowdfunding, even compared to where we did it five years ago, it's a little more vetted on where you can advertise and how you do it comparatively speaking. So right now in our world, we're just looking for venues, for applications, people that want to be partners that want to experience the growth and going from there. And anybody needs to contact me feel free, Info@TendedBar goes directly to my line. I see everyone coming in off our website and be more than happy to speak with you.
Roy Morejon:
Awesome. Well, Justin, thank you so much for being on the show today. Audience, thanks for tuning in. Make sure to visit ArtoftheKickstart.com for the notes, transcript, links to everything we talked about today. And of course, big shout out to our crowdfunding podcast sponsor over at ProductHype, the Top newsletter for new products that just launched. Justin, thank you so much for joining me this morning on Art of the Kickstart.
Justin Honeysuckle:
Thanks, Roy, I appreciate it.
Roy Morejon:
Thank you for tuning into another amazing episode of Art of the Kickstart, the show about building a better business, life and world with crowdfunding. If you've enjoyed today's episode as much as I did, make sure to show us some love by rating us and reviewing us on your favorite listening station, whatever that may be. Your review really helps other founders and startups find us so they can improve their craft and achieve greater success like you. And of course, be sure to visit ArtoftheKickstart.com for all the previous episodes. And if you need any help, make sure to send me an email at Info@ArtoftheKickstart.com. I'd be glad to help you out. Thanks again for tuning in. I'll see you next week.
Podcast: Play in new window | Download
Subscribe: Apple Podcasts | RSS