In this episode of Art of the Kickstart, we spoke with Chris Noyes, Co-Founder and CEO of Pet Object. Pet Object is a thoughtfully designed, high-quality litter box made for cat parents everywhere. Developing the idea took Chris years, but with the help of an agency to engineer the product and his own research on the backend, he made it happen. His campaign launched and fully funded on Kickstarter.  Listen to learn how Chris and his team created a product that stood out in a market with thousands of options.
Short on time? Here's what we talked about.
New products take persistence. It took ten years of planning, designing and prototyping to make his dream a reality.

Chris had the visual idea behind his product but needed to outsource to make it real.  Some entrepreneurs are scared off at the thought of outsourcing, but Chris advocates for it.

Pet Object's name has a simple background but proves that titles don't need to be entirely unique or independent to make an impact. Chris' SEO research aided in developing the name.

3D prototyping Pet Object helped the team visualize how timeless their product could be and how beneficial it would be for other cat parents.
Links
Note: As an Amazon Associate, Art of the Kickstart may earn a commission from qualifying purchases.
Sponsors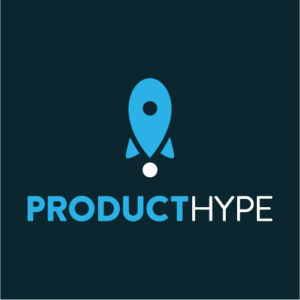 Art of the Kickstart is honored to be sponsored by ProductHype, the leading crowdfunding newsletter. Publishing weekly, ProductHype showcases five of the best, most innovative and exciting crowdfunding projects in an absurdly unique way. Their audience of more than 300,000 crowdfunding fans regularly back featured products and eagerly awaits the newsletter to learn about the new ideas that creators are bringing to market. Learn more about having your project featured in ProductHype, or join the HypeSquad today!
Transcript
View this episode's transcript
Roy Morejon:
Welcome entrepreneurs and startups to Art of the Kickstart, the show that every entrepreneur needs to listen to before you launch. I'm your host Roy Morejon, president and founder of Enventys Partners, the world's only turnkey product launch company. From product development and engineering to omnichannel marketing, we've helped our clients launch thousands of inventions and earn more than $1 billion in sales over the past 20 years. Each week I interview a startup success story, an inspirational entrepreneur or a business expert in order to help you take your launch to the next level. This show would not be possible without our main sponsor ProductHype, the weekly newsletter that goes out and shows you the best inventions that just launched. Make sure to check out producthype.co and join the Hype Squad. Now let's get on with the show.
Roy Morejon:
Welcome to another edition of Art of the Kickstart. Today I am super excited because I am talking with Chris Noyes a serial brand builder, animal lover who obsesses over thoughtfully built projects or products. He is the co-founder and CEO of Pet Object, which is a product company with the focus on objects designed with the pet in mind. Collectively, the founding team brings over 60 years of experience in the branded consumer good space. Let's welcome everybody, Chris Noyes, thank you for joining us today on Art of the Kickstart.
Chris Noyes:
It's great to be here. Thanks for having me.
Roy Morejon:
Yeah, I'm super excited to talk because you've been a longtime client of ours at Enventys Partners, not only from the launching of your active Kickstarter campaign that's going on right now. So for all those listeners, go check out Pet Object on Kickstarter, but also you've been working with us from an engineering standpoint. So really I want to talk about all of those things and the idea and the evolution that it's gone through but before we dive into all of that, Chris, let's give our audience the elevator pitch on your product and what it's all about.
Chris Noyes:
Yeah, no worries. For me, I've always been a design oriented guy so I look at all objects no matter what they are, pet related, automobile, interior design. I like well thoughtfully designed quality objects and how being a cat owner, I looked at my home and I spent all this time doing interior design focus of it. And when it came to litter boxes, everything was an eyesore. So just like most entrepreneurs, it's a problem that arose to me personally and I set out to fix it, but it took a long time. To your point, it took almost 10 years. So everything that we do, we wanted to be high design, well built, very functional, and being able to fit in a multitude of homes.
Roy Morejon:
So how did this idea come to market? What was the inspiration around it? It's a beautifully designed product and I think that's that blend of your background in terms of not only it being a functional piece for the pet, cat in this instance, at least initially, but it is an art piece almost in the home as well. So how did you go about one with the concept and then the evolution of the design itself, which I think is really beautiful.
Chris Noyes:
Yeah, it truly was one of those napkin drawing stories, scenarios. I tried two or three products on the market, low budget plastic. I did always gravitate to the two piece construction. For me, I thought it was better served because obviously cats make messes and it's very visual and you see it from across the room. So having this top portion hid that so I had something that was kind of igloo shaped. It was all those out there. So I kind of rift on, okay, this is the shape, the size, and I saw the shape that we made and I can barely pronounce it, it's the hectagon or something crazy and I don't even know because it's so hard to pronounce, we don't even are forward facing with it. And so I started drawing it out on sketch and at that point I started looking at the size and shape of it and you learn pretty quickly that I have to need someone that new CAD and to get industrial design and bring it to life in a 3D.
Chris Noyes:
So the project or the item that you see right now is the shape is how I drew it but obviously that's as far as I got. Personally, I'm not an artist by any means or an industrial designer. So that next step was meeting an industrial designer before I met cheer crew and we got pretty far down the pathway. He pointed out some things on structural integrity and things that I never thought I'd have to know going into a litter box design. And it was cool to understand thicknesses, material type, just how this thing would exist out in space, but it was a big learning curve, that's for sure.
Roy Morejon:
Yeah, and I think that learning curve stops potentially a lot of entrepreneurs from really going through and following through with their idea. They just have the idea and lots of people have ideas, but truly the execution side of this, this has been something like you said, almost 10 years in the making. And I know from an engineering standpoint it was interesting just looking at all of the iterations that it's gone through and as we were talking before the show started, it's building a mini spaceship. What were some of those things that got you over those hurdles to get it to the next step to finally build that first prototype? Because I think there's a lot of entrepreneurs and I know there's a lot of listeners that really need that push and that confidence builder potentially to get onto that next step.
Chris Noyes:
Yeah, there's nothing like seeing it in 3D form. You have it in your mind and you see even the most detailed cat drawing, no matter how sophisticated it is, it gets exciting when you see that but our first one, once we had the specs was at a cardboard. But even seeing it at a cardboard and seeing it live in real life, then you get an understanding of the size and scale of it. I just had that feeling just you see it and I'm, this is going to work, this is it. It feels we have to keep going. So that cardboard moment was probably the first big milestone for us. And yeah, then we got into, okay, what does it look to make a prototype? And it's not cheap, it's thousands of dollars in, but we all felt collectively that it was a strong enough design that was timeless in nature and needed actually in the space.
Chris Noyes:
So we did move forward with that first 3D design and that's when you see it in that like a rapid prototype kind of plastic, it's not like a commercial, very plastic but you can use it but it's pretty brittle but you can start to interact with it and understand the functionality of it. That's where it got really exciting but really daunting because there's all weird little nuances from weight distribution from front to back to sound closure to just things you would never even understand. And I'm maniacal by nature with product, so there's some people that you know that could go to market probably as is and it could have been okay, but for me it was important to vet out every single small little nuance and make sure it was fundamentally perfect.
Roy Morejon:
Why was that important to you Chris? Because I think again for our listeners' sake, some of them are launching prototypes that look Frankensteinish and the backers just don't support it. They don't necessarily believe in the product yet because it's not far enough along where Pet Object is fully functional, ready to go, going to ship, all of those things that aid in the consumer confidence of the idea.
Chris Noyes:
That's a great question. And I think my background of building brands, just one thing I've always understood is the LTV, lifetime value of a customer. You only get that one shot for them to unbox your product for the first time and use it and for us as a brand and a company, we all want to stand for something that people will come back no matter what object we launch in the future and because they always know it stands for quality, functionality and product and most of those little things that you hone on and fix, the consumer never even knows because they're already vetted, they've already been thought out. And it should just be a seamless user experience when they use the box. So for us that's kind of the pillars of our companies. We want to make sure it's easy, quality, stands the test of time and it's not just about a hype brand with a non defendable product. We want to be product first for sure.
Roy Morejon:
Speaking of product, I got to know how'd you come up with the name? Because I know the current first product launch isn't going to be the only one.
Chris Noyes:
Yeah, it's funny man. It's getting into the modern age and understanding SEO and words that are searched a lot. Obviously, litter box and pets, those was already taken. Something that always object of my affection and all our cats are and dogs and our animals are part of that. There's so important in our life. So I just combined two words that are frequently Googled and that was pet and object and just happened to go daddy and look and it was there so I bounced on it and then I held the social for five, six, seven years. I think I've had it all from Facebook and Instagram and the url. So I just try to approach it that way and then it seemed like something that it's simple and easy and adjustable and people know it's an object for pets.
Roy Morejon:
I will agree SEO, key word rich business name too. So Chris, what advice would you give yourself at the beginning of this process now knowing what you know?
Chris Noyes:
That is a good question. I think I was always determined no matter what this takes, I'm going to do it. So I think I probably would've done it faster because I will say from inception when I had it almost a decade ago, there's a couple of guys who come on the market and make some great products and at the time that I really had the idea there was no competitive landscape. So there's a few more competitors. So I think letting it be something that you're going to attack at least every day or weekly spend time because it's so easy when you're not getting paid for it and it's a passion project to just months fly by, a year flies by and I probably would've said get it to market quicker.
Roy Morejon:
So you've had a lot of time working with the engineering team and our California office and everybody out there. Talk about some of the engineering difficulties that have come out of this and some of those learnings that you have that might be applicable to our audience.
Chris Noyes:
Yeah, I think with everything, the pros and cons of understanding from an engineering mindset, I'm purely creative, structural rigidity is something that never even dawned on me. And like I said earlier, the weight distribution, I remember specifically the first prototype we were putting the top lid on and it didn't sit right in his fingers and he's, "This is going to be a bad user experience." And that sort of just deep set knowledge of understanding of human usability was just insane and so I think if you're going to do something that's technical product, it's always great to have an engineer mind is what has created mine together. It's a great yin and yang for sure.
Roy Morejon:
So why should a cat lover or cat owner get Pet Object?
Chris Noyes:
Yeah, it's outside of just the functional attributes it has, just same as everyone on the market. So no true crazy tech innovation there, but I truly believe it's one of the most beautiful litter boxes on the planet. And if that's important to you, I know it's not for everyone, but if it's truly, you're design minded interior design, put the same thought in your sofa, you should put it in your litter box. It's right there. It's cool to make a conversation piece of something that's usually hidden. Most of the time these things are hidden in the bathroom or a garage, but it's cool to have it front and center, when you walk in the door and people actually ask about it and then when they figure out what it is, it's a whole nother story.
Roy Morejon:
Absolutely. So speaking of stories, I got to know, what was your first introduction to crowdfunding and what made you choose to launch that object with Kickstarter?
Chris Noyes:
Yes, this is the first thing I've ever kickstarted. I bought a project, a transparent speaker is out of Stockholm, beautiful speaker. Took two years to get, so I learned the okay deep, this can happen. It can take, literally I moved in that two years so I had to change the address, it was coming from another country. You getting into updates, which can be a little nerve wracking but I also liked just the entrepreneurship and the people that are backing and understand how hard it's to bring a product to nature. And it's hard to get brand awareness. It's one of the most difficult things for a new brand. It's a pay to play game now. So I think it's a great platform to get your product out there and have a pretty broad brand awareness out the gates instead of that trying to it takes years to build awareness.
Roy Morejon:
Absolutely. Well, I know the campaign just launched not even a week ago, dozens of backers already more than 10K race so far so for all those listeners out there, go check out Pet Object. With that Chris, this is going to get us into our launch round where I'm going to rapid fire handful of questions at you. You good to go?
Chris Noyes:
Let's do it, let's do this.
Roy Morejon:
Let's do this. All right. So what inspired you to be an entrepreneur?
Chris Noyes:
I don't know if anything inspired me. I think you're born into it, man. I think it's the same [inaudible 00:13:03] you either have it or you don't.
Roy Morejon:
Fair enough. If you could meet any entrepreneur throughout history, who would you want to share a cup of coffee with?
Chris Noyes:
I think Jobs.
Roy Morejon:
What would've been your first question for him?
Chris Noyes:
I think how hard is it to stay on course from a design level even though that your investors are asking for something that's more Masco and just really believing in what you think is right even though the time trajectory doesn't align with your investment. I don't know if it's too long of an answer for the wraparound, but for me he always stayed true to what he believed in product design wise and that's huge.
Roy Morejon:
Absolutely. No, I'm with you on that one. What's a good book that you would recommend to our entrepreneurial listeners?
Chris Noyes:
Oh man, believe it or not, I am not a reader.
Roy Morejon:
I've got a blogger website to stay up to date on mind trends.
Chris Noyes:
Yeah, so I'm so visual that it's really tough for me to read books. So uncreate is one that I deal with constantly. It's like they're launching new products from every sector, every category type so uncreate.com is amazing.
Roy Morejon:
Absolutely. All the fun gadgets. I feel like that's like James Bonds newsletter.
Chris Noyes:
It's yeah, 100%.
Roy Morejon:
All right. What advice would you give to a new inventor or entrepreneur that's looking to launch their product?
Chris Noyes:
Yeah, I think the best thing you can do is just stay on course and do what you believed in. And there's going to be ups and downs for sure, and there's going to be hurdles, but if you truly believe in it, just stick with it and ultimately the outcome should always be positive.
Roy Morejon:
Nice. Speaking of staying on course, where do you see yourself in the next three to five years?
Chris Noyes:
Three to five, I really hope we have another four or five objects under the Pet Object name. These things take a long time to build, but I always look at this company and having objects for all sorts of pets. So I'd always be fully functioning and have a full staff and have distribution out there for the world to see Pet Object in person.
Roy Morejon:
Amazing. Chris, last question in the launch round. I know you've backed one campaign and you just launched your first one, so I got to know, what does the future of crowdfunding look like?
Chris Noyes:
It's speeding up. I think there's an interesting component to everyone feeling truly a part of the brand. I know there's like is a crowdfunding proponent of investment in having equity, but really bringing those people to board facing and picking their brains and then really know what your consumer wants before you go to market. That's can't be overstated enough. There's understanding through serving. Is there a product market fit? In our heads, it always is. But it's great to hear it from the horse's mouth.
Roy Morejon:
Yeah, absolutely. Well, Chris, this has been amazing. This is your chance to speak directly to our audience, give them your pitch, tell them what you're all about, where people should go and why they should check out Pet Object.
Chris Noyes:
Yeah, absolutely, thank you. Yeah, you won't be disappointed. Years and years and years went into development of this product. We hope everyone appreciates it as much as we do. I think top best in class, quality, craftsmanship, seamless user ability. And I hope you enjoy the company as much as we do. So please support us petobject.com or go to Kickstarter Art object.
Roy Morejon:
Amazing. Audience, thanks for tuning in. Make sure to visit artofthekickstart.com for the notes, transcript, links to the campaign, everything else we talked about today. And of course, big shout out to our crowdfunding podcast sponsor over at ProductHype, the top newsletter for new products that just launched. Chris, thank you so much for joining us today on Art of the Kickstart.
Chris Noyes:
Absolutely, thanks for having me.
Roy Morejon:
Thank you for tuning into another amazing episode of Art of the Kickstart, the show about building a better business, life, and world with crowdfunding. If you've enjoyed today's episode as much as I did, make sure to show us some love by rating us and reviewing us on your favorite listening station, whatever that may be. Your review really helps other founders and startups find us so they can improve their craft and achieve greater success like you. And of course, be sure to visit artofthekickstart.com for all the previous episodes. And if you need any help, make sure to send me an email at info@artofthekickstart.com. I'd be glad to help you out. Thanks again for tuning in. I'll see you next week.
Podcast: Play in new window | Download
Subscribe: Apple Podcasts | RSS