In this episode we engage in a fascinating conversation with Alessandro Grampa, the co-founder and head of business development at Hexagro. Hexagro, an innovative company based in Milan, is dedicated to revolutionizing the world of vertical farming and sustainable food production. Grampa delves into the backstory of Hexagro, sharing how their journey started and their mission to make healthy, sustainable food accessible to all. He discusses their latest product, Clovy, a smart IoT vertical garden, and how it represents the culmination of their extensive experience. Grampa shares valuable insights about entrepreneurship, resiliency, and the role of purpose in business success. The conversation touches on how Hexagro is combining hardware and software to educate and empower individuals, from novices to gardening enthusiasts, to grow their own fresh produce. The podcast highlights Hexagro's Kickstarter campaign for Clovy, inviting listeners to be part of a movement to transform food production and access.

Short on time? Here's what we talked about.
In this episode, Alessandro Grampa of Hexagro shares the origins of their innovative product, Clovy, explaining how their vision to decentralize food production stems from a deep-seated concern about the sustainability of current farming practices, with a particular focus on improving the well-being of both consumers and farmers.

He dives into the technology and design behind Clovy, emphasizing its Italian craftsmanship, sleek IoT capabilities, and how the modular system encourages people to grow their own fresh food, even with limited space.

The conversation showcases how Hexagro's combination of forward-thinking technology and a commitment to healthier, more sustainable food production is at the heart of their mission.
Links
Sponsors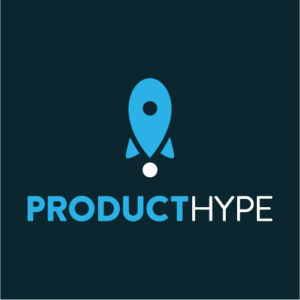 Art of the Kickstart is honored to be sponsored by ProductHype, the leading crowdfunding newsletter. Publishing weekly, ProductHype showcases five of the best, most innovative and exciting crowdfunding projects in an absurdly unique way. Their audience of more than 300,000 crowdfunding fans regularly back featured products and eagerly awaits the newsletter to learn about the new ideas that creators are bringing to market. Learn more about having your project featured in ProductHype, or join the HypeSquad today!
Transcript
View this episode's transcript
Roy Morejon:
Welcome entrepreneurs and startups to Art of the Kickstart, the show that every entrepreneur needs to listen to before you launch. I'm your host, Roy Morejon, president and founder of Enventys Partners, the world's only turnkey product launch company. From product development and engineering to omnichannel marketing, we've helped our clients launch thousands of inventions and earn more than $1 billion in sales over the past 20 years. Each week, I interview a startup success story, an inspirational entrepreneur, or a business expert in order to help you take your launch to the next level. This show would not be possible without our main sponsor, ProductHype, the weekly newsletter that goes out and shows you the best inventions that just launched. Make sure to check out producthype.co and join the hype squad. Now let's get on with the show.
Welcome to another edition of Art of the Kickstart. Today I'm super excited because I am speaking with Alessandro Grampa, the co-founder and lead of business development of Hexagro. And if you haven't heard of Hexagro, make sure to go out on Kickstarter right now, check it out. They've raised thousands of dollars for a vertical gardening system called Clovy. So Alessandro, thank you so much for joining us today on Art of the Kickstart.
Alessandro Grampa:
Hi there, Roy. How's it going?
Roy Morejon:
It's going great. I know we had some technical difficulties, but I'm back. We're back. If you would for the audience, please jump in and give a little bit of the origin story in terms of the inspiration behind Clovy and how that idea came to fruition.
Alessandro Grampa:
Sure. Absolutely. So here at Hexagro, we funded a company at the end of 2016. So as you were saying, it's not really our first [inaudible 00:01:43]. We're launching our third product right now. Actually the concept of the company started even a few years before when my co-founder was doing a project thesis on a vertical gardening methods during the industrial design bachelor. He was born in Colombia but grew up in Costa Rica. And the kind of long story short is that Costa Rica is one of the few countries with very high sustainability brand perception, especially from tourism point of view, but very little people know that is one of the countries with the highest density of cancer among farmers, right? And this unfortunately initially is because it's caused from monoculture, right? All of the pineapples and the bananas that we enjoy eating in the West, they all come from those regions. And because of this specific issue, we started looking at ways to grow healthy food, that it was healthy for the people eating it and also for the people that were producing it.
So we immediately stumbled into vertical farming and especially high pressure aeroponics as a technology, and we developed our first product prototype back then in beginning of 2017. Our first product is the Living Farming Tree, which is still a product that we offer for the B2B, so like offices and hotels. And to be honest, I mean, we literally hit all of the possible walls that we could have hit by starting a company, building a product. When they say that building a hardware company is hard, they definitely are true, and it's probably unimaginable how hard is it. This first product, the Living Farming Tree, was super high-tech, IoT automation, high pressure [inaudible 00:03:42] for the high pressure aeroponics, completely modular. So it needed to be stackable as well. We literally had so many issues from just the IoT not working up to having literally floors of our clients completely flooded in water because we were leaking from the pipes and so on during the night, and we had the people at the hotel calling us like, "What the heck is happening with your product?"
So we did a lot of experience. We started in B2B because for us it was easier to be pending on the clients and the product because they were all close by. And the reality is that when Covid hit, we literally remained with no market, right? Because offices and hotels had been shut down. We were at one of the famous pivotal moment, right? Of a startup. We understood back then that with, let's say, what people wanted, which was not just producing food per se with the technology, but also the beauty of the act of growing that food yourself, like connecting back to nature and the environment, and understanding what's the process between growing, starting from a seed up to a seedling, and then having the first plant making leaves and enjoying them or making fruits and waiting for them to be ripe. So it's really crazy to understand that just eating food at a grocery store, yes, it's okay, it makes sense, especially if you are able to get the high quality produce-
Roy Morejon:
Alessandro Grampa:
… but at the same time growing it yourself it's another thing, completely different thing. And at that time, all of the people were stuck at home, and one of our taglines, let's say, in the past was reconnecting people where they spend most of their life, which is indoors, in the office, or in hotels. I mean, that's another possible interior.
Roy Morejon:
Alessandro Grampa:
But then from one day to another, everyone was home. So we immediately started working on Poty, which is our first vertical garden for the B2C. And we decided at the time, especially because we really needed to go out in the market very fast, we built the product in less than three months, right? From conception up to going to market. So we made it very simple and efficient for everyone without a green thumb to start growing. And it went quite well. We launched in June 2020, the last semester of that year we sold over 100, 150 systems. From there we started optimizing the supply chain and getting closer to industrial manufacturing.
The year after, we worked on opening new channels, not only commerce, and we realized that working with retailers was a very good option in terms of reaching hundred and hundreds of customers quite fastly. But, of course, all of the requirements in terms of product quality certifications and all of the formats of pallet, even just understanding how important is a centimeter for the combination of the boxes inside of a pallet in order to optimize shipping costs is crazy, right? It is nothing that we could have imagined before, but we actually managed to deliver over 4,000 units so far.
Roy Morejon:
Alessandro Grampa:
And right now, we're launching Clovy, which is basically if you look at ourselves and the product roadmap, so we basically launched the Living Farming Tree too early, too much technology, then we went all the way back into a simple product like Poty, and now Clovy is right in the middle, right? We took all of the know-how and the technology that we already developed in the Living Farming Tree, so all of the IoT automation and aeroponics technology, and we brought it into a new design of Clovy, which is coming from Poty, and we are ready to scale up. We are eager to have as many people on board, especially because our vision is not just to sell products. I want to be very clear. We wouldn't be doing this and we wouldn't be going to all of these nightmares just for selling products. Our vision is to allow anyone anywhere to grow and access healthy food. And we really want to create a movement of people around here and literally having everyone on board, right?
Roy Morejon:
And I think that's so key. And you brought up so many different good points, Alessandro. So I'll try and rehash them for the audience. I think what's really important is, one, when you guys brought this product to market, you didn't necessarily have all of the experience necessary, right? In terms of all of those-
Alessandro Grampa:
We would not have done it, let's be honest.
Roy Morejon:
Right. But you learned from that, right? You went from first a B2B experience where it was a retail spot or hotels, learned from that, brought it all the way back home to its simplest versions, and now you're in the middle ground because you've had all of those learnings along the way. Maybe help our audience in terms of how you guys went about, not only getting product feedback of, "Hey, there's something leaking," but just in terms of the innovation to what you have now in terms of a scalable garden with this IoT connectivity built into the process so it can be more user-friendly for people that want to get into vertical gardening or just gardening inside of their homes.
Alessandro Grampa:
Sure. Well, one thing that we realized from the beginning is that the majority of people don't either have or feel they have a green thumb, even though they really want to grow some plants. And you have tons and tons of examples of people buying the basil plant at the supermarket and then wondering why after a few days is going to just die out in your kitchen counter. And the reality is that not all of the times is your fault either because those products sold at the supermarket, they already come with diseases, and they sell you at a discount because otherwise the greenhouse would not have any more space to grow new seedlings, right? This is kind of a scam, but more than anything, what we understood is that the products need to be simple to be operated, and it's not just about assembling the product or using the product for the cultivation, they also need to be very easy to maintain.
One of the feedback that we received very well at our own calls, to be honest, for the Poty product is that we made it as stable as possible during the assembly process, but then you would've quite a lot of pain to disassemble it if there was some plans not growing properly and you need to want a quick maintenance job into the irrigation system and so on. So also that one was really a learning process. And I do believe that until you don't bring the market out and you let people test it and use it in hundreds and thousands of ways differently from what you even could imagine, then you will never get such a feedback, right? So it's inevitable that the product will not work. And it's true that if you launch a product that you are not ashamed of, it's because you launched too late.
Roy Morejon:
Alessandro Grampa:
I can definitely testify on this one, but at the same time it's important that you build products that are kind of like you can make as many iterations as possible on it, right? We have this methodology of design since the very beginning, which is called biomimicry design inspiration. So we take inspiration from nature and nature of patterns. So we really tend to build stuff that is completely modular, like a legal system with very core components, and then from there you just make it bigger and bigger. That's also why we are bringing to market Clovy right now, which is not just upgradable in terms of size because you can start from the S kit, which has 20 plans up to 40 plans with the L kit, and you can always do it later because you can buy the additional components later on.
But with this new version of Clovy, you can grow both with fertigation, so with the substrate that we normally use coconut core. But you can also implement the upgrade for low pressure aeroponics and you just change a few components, but the main structure remains the same and you completely change the cultivation method. And right now of what we are aware of, no product can do this in such a way.
One thing that we are also very proud and we understood very early as a key component of our experience is that the hardware is not only the important experience, let's say, is not what is going to make a great experience at the end of the day. You can make it as nice as possible, you can make it fit into whatever corner of your house, but what we understood is that software is the other key component. Why? Because with software you can educate people. We built first of all the software into a chatbot. So we built all of our know-how into a chatbot way before ChatGPT was there. So in 2020, we built it with Landbot actually, which is literally like a flow chart, "If you answer me this, then I'm going to ask you that." And we understood that people wanted to go deeper into this kind of process. So we built our own application and we did it also with bubble.io. So it's also no coding. There is some coding part into our IoT platform, but the actual front end of the application is no code. We built it internally.
And, again, we took all of the experience prior, all of our knowledge base, and this one is going into, let's say, the experience of the product. You have a native app that you download on your mobile and the new version of this product and the application will include also our knowledge base uploading into an AI chatbot. So you have the benefit of controlling your system from the application in terms of IoT and sensors. On the other, all of the knowledge base that we are gathering from users and plants and how to grow them and so on will be uploaded into this knowledge base and AI system so that it can be even more engaging for you. Imagine that last year only for the part of education, we sold over 200 systems in schools, primary and elementary schools in Italy.
Roy Morejon:
Alessandro Grampa:
And we're planning to do even bigger results in Europe in the next coming months. So it's not just about growing food as I was saying before.
Roy Morejon:
I think what's really important too is during this pandemic, we were spending so much time indoors realizing then how polluted our air is inside of our homes, right? And I've interviewed the founders of [inaudible 00:15:07], Canary, all of these in-home type products to help you with your air quality, and I think vertical gardening is one of these opportunities as well that a lot of people are getting into and putting more plants in their home to clean up the air. How easy is it for someone that maybe has a black thumb and not the green thumb in terms of getting set up with this system and start learning how to create and plant and grow their own fruits and vegetables in their home?
Alessandro Grampa:
So if you would've asked me this question when we launched Poty in 2020, I would've answered you anyone. Right now, given our experience of the previous years, I would tell you almost anyone. Almost because the real key difference is will and dedication and commitment.
Roy Morejon:
Alessandro Grampa:
We understood that there are some products in the market that kind of sell you the dream of putting a plug there and just waiting for the plan to grow and forgetting all the process. Maybe, but then you're also limited by the amount of plants you can grow. The different approach we are taking at Hexagro is to really focus on the ones that want to learn. And that's why we are building the application and that's why we have the AI technology to teach you, educate you what to do, and how to react to something that is alive, is biology, right? It's not like a plastic plant that is growing like a 3D printer. So it can always happen something, but if you follow the instructions and the more that we all are contributing to this system and the AI knowledge increases, then it will become easier and easier and easier.
One thing that we are willing to do in the future, we are already starting to do it with some of our most active clients here in Europe, is that we really wish at some point for everyone develop their own recipes of plant's growth, like irrigation patterns, and even LED lighting patterns, and temperature, and so on. And imagine how cool would it be that I'm going to grow the tomato with the plant recipe of X, Y, and Z person and we are connected by this.
Roy Morejon:
It could be an interesting social network of fruits and vegetables, right? Where they get to talk to each other. You mentioned some of the things in terms of learnings with your company along the way, and we've got Clovy on Kickstarter right now. What's been maybe the biggest learning that you've had throughout the whole process of launching on crowdfunding?
Alessandro Grampa:
Well, I would say on one end that nothing goes exactly as expected or as planned. So it's always about finding other ways to get your vision a reality. I mean, more than our crowdfunding per se, because I think we really all worked very hardly and we had the guidance also of a lot of friends that already did these campaigns before. So we really were ready for the first time to launch a product internationally. I think that the overall journey of the company is that the less times that you can kind of stop yourself and the more times that you can make it one step farther every time, even though you're very close to just saying, "Well, you know what, let me find another job," it's going to be definitely easier. But every time that you just postpone this kind of feeling and postpone the decision of closing down, it's a lot of learning experience extra that you gain because literally something will happen that is going to make you completely change the plan from a day to another.
Roy Morejon:
Alessandro Grampa:
And I think that's really the main learning process. So I would say never stop and always try to get possible solutions to continue. And if you look at backwards, you will always see the curve growing up. When you are inside of the curve, you don't really notice it.
Roy Morejon:
Absolutely. I think the quote is, let me see, "Sometimes when you're in a dark place, you think you've been buried, but actually you've been planted." Right?
Alessandro Grampa:
Nice. Especially in our context of farming, it's a very good story.
Roy Morejon:
Well, listen, Alessandro, this has been amazing. This is going to get us into our launch round where I'm going to rocket fire a handful of questions. You're good to go?
Alessandro Grampa:
Roy Morejon:
Let's do this. So what inspired you to be an entrepreneur?
Alessandro Grampa:
Well, my grandfather was an inventor, even though not like a formally recognized as such. He was doing a lot of different jobs, but he was always building out things. And probably from there tinkering into his workshop when I was a kid, it gave me the inspiration. My parents are engineers even though I'm not. So some kind of blood from there came out. And then I think it was mostly life that brought me there. When I was 19, I built my own first company. I was in a dark period back then in terms of teenager kind of years. And I found light, I understood what was my interest, at least from a professional point of view, and that's how I started. And I knew that I couldn't do anything else or different than that.
Roy Morejon:
Amazing. So if you could meet with any entrepreneur throughout history, who would you want to share a salad with?
Alessandro Grampa:
Well, here I think one of the main entrepreneurs that really inspired me a lot that unfortunately passed away a few years ago was Tony Hsieh from Zappos. He wrote one of my very probably first books that I read related to entrepreneurship or building companies. And I was always amazed by the kind of pursuit of happiness for the customers-
Roy Morejon:
Alessandro Grampa:
… and this vision of the company of customer service and so on. So that really gave me quite a lot of the direction towards how we operate today at Hexagro.
Roy Morejon:
So what would've been your first question for Tony had you had a chance to ask him?
Alessandro Grampa:
Well, I would say probably what was his drive, what was one of the secret messages that maybe he never wrote in a shared post or in the book that he asked himself many times before quitting and didn't make him quit because he also had quite a few problems along the way.
Roy Morejon:
Sure. I think most of us do along this journey. So let's see. What's one piece of advice that you would give to a new inventor or entrepreneur that's looking to launch their product?
Alessandro Grampa:
Well, I think I have two which are correlated, right? The first one is meditate on what's your purpose, really understand why you're doing what you're doing.
Roy Morejon:
Alessandro Grampa:
And then once you know what you're doing and why, then just never stop. Always try to find a way. And even when you really believe there are no other ways, meditative even more, and you will see that something will come out.
Roy Morejon:
Nice. Alessandro, what do you think are the top two or three skills that every entrepreneur needs to be successful?
Alessandro Grampa:
Well, I guess the first one comes from the previous question, resiliency is definitely key. And then I would also add purpose. I don't think there can be a very long lasting entrepreneur that doesn't have a very strong sense of purpose because the life we do, it's unbearable for the majority and it's true. And the third one is probably transmitting this passion and this purpose to the people around you because this kind of communication and communication skills will allow you to attract other people that are going to be either co-founders or just very key employees in your company, other people that are just going to believe in what you're doing and they're going to support you in whatever ways that you would never imagine. So if you're able to share the purpose of why you're doing what you're doing, it's definitely key.
Roy Morejon:
Amazing. All right. Last question in [inaudible 00:23:39], and I know the campaign just kicked off last week, but really interested to hear your take on what does the future of crowdfunding look like?
Alessandro Grampa:
Well, I hope that it can continue more and more to be like a platform for makers of any kind to collect early adopters and having early adopters that really know the role inside of this innovation cycle, right? I'm not a Kickstarter baker just because I want to buy the product at a discount, but I want to buy it because I want to be part of the development of this product and the company and so on. So I really hope that the more that there will be makers and bakers into this conversation, the greater stuff we are all going to create.
Roy Morejon:
Absolutely. I can't wait to see the future and what's getting created, especially with what you guys are doing. But this is the end of the interview, but this is your chance to give our audience your pitch, tell people what you're all about, where people should go, and why they should check out Clovy.
Alessandro Grampa:
Well, absolutely. So as I mentioned, we are Hexagro. We are a company based in Milan, Italy, the capital of design. We've been building vertical farming products since 2016 already, and our vision is to allow anyone anywhere to grow and access healthy food. So we just don't make and sell products, we really want to build a movement of like-minded people that want to contribute to the decentralization of food production to make our food system healthier and more sustainable in general. We launch Clovy, our smartest IoT vertical garden ever conceived right now, and also most modular, it's on Kickstarter. So become a baker and support us, and also be part of our innovation cycle because if you're a baker, you can access our community. And from there online, we are going to be sharing a ton of private content of how we are planning the next steps of the company and the product development, and you can be part of it.
Roy Morejon:
Amazing. I can't wait to see it. Audience, thank you so much for tuning in. Make sure to visit artofthekickstart.com for the notes, transcript, links to the campaign, everything else we talked about today. And, of course, big shout out to our crowdfunding podcast sponsor over at ProductHype, the top newsletter for new products that just launched. Alessandro, thank you so much today for joining me on Art of the Kickstart.
Alessandro Grampa:
Roy Morejon:
Thank you for tuning into another amazing episode of Art of the Kickstart, the show about building a better business, life, and world with crowdfunding. If you've enjoyed today's episode as much as I did, make sure to show us some love by rating us and reviewing us on your favorite listening station, whatever that may be. Your review really helps other founders and startups find us so they can improve their craft and achieve greater success like you. And, of course, be sure to visit artofthekickstart.com for all the previous episodes, and if you need any help, make sure to send me an email at info@artofthekickstart.com. I'll be glad to help you out. Thanks again for tuning in. I'll see you next week.
Podcast: Play in new window | Download
Subscribe: Apple Podcasts | RSS