Welcome to Art of the Kickstart! Today, we have an inspiring story about Levante, an Italian startup founded by Sara and Kim. They are revolutionizing the renewable energy industry with their modular origami-style solar panel. Leaving their corporate jobs, they embarked on a journey driven by a passion for clean energy and a desire to make a meaningful impact. Join us as we delve into the world of innovation, sustainability, and entrepreneurship with our special guests, Sara and Kim, the founders of Levante.

Short on time? Here's what we talked about.
The Journey of Sara and Kim: Learn about the founders of Levante, their motivations, and the challenges they faced as they left their corporate jobs to pursue their passion for sustainable energy.
Origami Solar Panel Features and Applications: Discover the innovative features of the modular origami-style solar panel and explore its versatile applications, from outdoor adventures to sustainable energy solutions.
Future Plans for Levante: Get insights into the next steps of Levante's business as Sara and Kim aim to expand their reach and make their pioneering solar panel technology accessible to a wider audience.
Links
Sponsors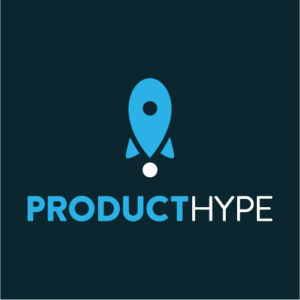 Art of the Kickstart is honored to be sponsored by ProductHype, the leading crowdfunding newsletter. Publishing weekly, ProductHype showcases five of the best, most innovative and exciting crowdfunding projects in an absurdly unique way. Their audience of more than 300,000 crowdfunding fans regularly back featured products and eagerly awaits the newsletter to learn about the new ideas that creators are bringing to market. Learn more about having your project featured in ProductHype, or join the HypeSquad today!
Transcript
View this episode's transcript
Roy Morejon:
Welcome entrepreneurs and startups to Art of the Kickstart, the show that every entrepreneur needs to listen to before you launch. I'm your host, Roy Morejon, President and Founder of Enventys Partners, the world's only turnkey product launch company. From product development and engineering to omnichannel marketing, we've helped our clients launch thousands of inventions and earn more than $1 billion in sales over the past 20 years. Each week, I interview a startup success story, an inspirational entrepreneur, or a business expert in order to help you take your launch to the next level. This show would not be possible without our main sponsor, ProductHype, the weekly newsletter that goes out and shows you the best inventions that just launched. Make sure to check out ProductHype.co and join the Hype Squad. Now, let's get on with the show.
Welcome to another edition of Art of the Kickstart. I know we took a month off, but it's been because I've been traveling and I've been waiting a month to get this crew on the show. First, let me do some introductions. First we have Sara Plaga from Italy and Kim Myklebust from Norway. They are founders of an Italian green tech startup called Levante. This Italian startup is producing the first modular, origami-styled solar panel. I know you've seen a bunch of solar panels out there, but when you hear their story and how they both quit their corporate jobs and began living on a boat and an RV with their two daughters creating this amazing origami solar panel, you guys are going to see why they did that. Sara, Kim, welcome to Art of the Kickstart.
Sara Plaga:
Thank you. Hello everybody.
Kim Myklebust:
Roy Morejon:
I'm really excited to have you guys on the show. I know the campaign is just about to end. You guys have been so stressed out for months, but you've raised over $110,000. You've got dozens and dozens of backers from all over the world. First and foremost, let's give our audience the elevator pitch for the product and what problem you've been trying to solve.
Sara Plaga:
The problem we're trying to solve is the need of having clean energy anywhere you are, wherever you want. And what we are trying to solve this problem with is an origami-inspired solar panel, which is modular, portable. You can take it wherever you want and you can have energy and power all your adventure.
Roy Morejon:
Amazing. Let's talk about some of your backgrounds. Kim, you can jump in on your background, talk about what you were doing and then how that led you to the path that you guys are on now.
Kim Myklebust:
When I was a little kid, I really wanted to go Italy and design cars. That was my childhood dream. My mom said "Good luck," and I took that as good luck, so I went and did it. I met Sara, we went on a little trip together, and then we moved back to Italy and she helped me making it happen. I worked for six years in Formula 1 at MP 1, so [inaudible 00:02:59] cars and after some period there… It was a great experience, I learned a lot, but we always had that feel that we needed to do something of ours. We always discussed it, had a list with a million ideas that we shared in between ourselves. Yeah, we need to do something together.
We knew that we liked working together. So it came to the point where we felt that we had learned enough to take that step and be our, so to say, our own bosses, be in charge of what we could be able to do in the world and also do something that is a little bit more in the way of doing good to the world, doing good for the kids we have, future generations. Because although I really liked motor sports is not what is going to solve the problems we're encountering. Yeah.
Roy Morejon:
Amazing. Sara, what about yourself? Tell us a little bit about your background and what led you to here.
Sara Plaga:
Well, since I was a kid, I've always been on sailboats, RV. I basically grew up in the RV with my mom would put myself and my sister in the stroller there and go around in the supermarkets and use it as a car. So I've always brought this passion and I came also from a family where my father was a pilot, so we've always been traveling a lot and when I started the marketing business and when I met Kim, I realized it was really a time to do a change, to do something more meaningful. And especially when our daughter came, our daughter, Covid and Coronavirus came, the idea of going back to work with a standard corporate job, having someone else deciding the time I could see my daughter was not an option for me. So I thought, why don't we bring together our passions, my passion for traveling, our passion for traveling, and put it in an environment where we actually, we being on the sailboat and on RV all the time, we understood there was a need and that's where we took our idea and decided to put it and create Levante.
So that's a little bit my background.
Roy Morejon:
So let's talk a little bit about that aha moment in terms of a product that fit both of your lifestyles. How did that come about? Because I'm sure again, Kim, you mentioned that you have a thousand ideas. How did you go through that process? Because a lot of the entrepreneurs and startups and wantrepreneurs that watch the show and listen need that boost or that nugget. What was it for you that finally landed you both passionately around this idea?
Kim Myklebust:
It came to us after we actually installed a solar system on a boat and it wasn't enough. We thought it was going to power the whole boat, make the boat basically fly. It was like, oh, this is enough for sure. And then we woke up in the middle of night and the battery alarm was off again. It was like, okay, how to make more power? You need to pack it in a compact format so you can extend it or deploy it when you really need power, power it up outside of the surface of the boat in a real proper way. And that was when we sat down, okay, how are they doing this in other parts of the world or are there anyone doing this? And we saw that satellites, they use that technology because they do the same as any traveler. They travel and then they stop and then they need power and then they continue travel again and they pack up and so on and so forth.
So we thought, why don't we take that concept, take it to earth and do the same thing. Use the technology that's always been tried and tested in space and put it to the test in a traveling environment and it was all about the scratch your own itch. We needed more power, so we thought, okay, we make a product that we will make power in the best way for our own needs. If we need it, other people will need it as well. So that was what made us take that step. Then as entrepreneurs, you validate your tests, you ask people, you talk with people. That's sort of what you need to do because what's in your head is maybe two or 3% of the truth. And then you need to discuss with everyone else what is actually a good thing to propose in the market.
But to take that first step, that was like what kicked it. And yeah, we played around with paper. I still remember I ripped this, when I worked in this corporate job and I worked in that office, sitting [inaudible 00:08:02] did what I actually wanted to do in life, ripped this part of paper, folded it up, was like, I need to find this modular shape. So because economic of scale is so important, if not, it would've been impossible to make. And we managed to find this sort of fold that works quite well also in a normal setting. I showed it Sara, and she was like, that's pretty cool.
Sara Plaga:
Kim Myklebust:
Let's try it. Because that was like, we really wanted to go on and do our own thing and that was what kicked it off. Yeah.
Roy Morejon:
Amazing. Yeah, I know you talked about that story on the campaign page and the Kickstarter project and the video about the origami aspect of it, which I think is brilliant just from a compact nature as well as what's being used above us in space in terms of how those things are working. So I'd love to know more, you talked about the testing side of it because I think that's a really important factor that not all the entrepreneurs are doing. If they are doing it, they're not doing enough of it. So let's talk a little bit about maybe some of what your initial testing looked like, because likely you're talking to other RV-ers or other boaters that are in your community and getting feedback directly from the people that are buying it, not necessarily the people that are your friends and family and closest confidants that probably will never use the product. So talk a little bit to the audience about that process that you went through to refine it and kind of make sure that you guys were on the right path.
Kim Myklebust:
Yeah, I think right, asking friends and family, they will never wanting to hurt you, so they're probably going to tell what they know that you want to hear or they want to tell things that maybe makes you not starting the business because they would be fine with you working in a corporate job. We started to talk with, we actually, we started not talking to anyone. That was the first step. We talked in between each other, like this is a brilliant idea, we should not tell anyone. And then we started working on it and then actually we went into this incubator that helped us a lot to understand what it meant to start a business. It was a small chorus online actually, and we started to talk with a lot of entrepreneurs and then we understood quite quickly that to launch a product, to understand if your business idea what you have in mind is a good idea, then you should talk with people.
So we started validating. We put it out there, we put some ads that, if I look at them now, it's like, yeah, they were ads that were homemade for sure, just to understand how to do some validation. We put up a landing page and got some real data. It was a small amount. We didn't spend that much money, but it was just to get some info about it. And then we listed down a lot of interviews. Luckily we are in the field that we wanted to launch a product, so we got a lot of friends of friends that we didn't have close relationships with. So they said the honest truth, not presenting the product, but just talking about the problem. Do you understand if there was a problem? And then maybe talking about the product or the idea in the end, so we didn't ruin the whole interview. And we got some confirmation that there was something in the idea, but it took quite a lot of time.
I have to say we worked from the not talking phase to the, we are telling everyone so we can get some info on this. It took at least six months. But yeah, I can really, that kind of, I don't want to tell anyone about it. I think any want to be entrepreneur or entrepreneur in general, I think even if we should start a new company doing another thing, I would probably have a little bit of that sort of pride feeling still. Because you just need to get over that. And then it's like, okay, now I can talk with anyone about it. And you know that you need to go through that second phase of validation before actually developing anything. If not, it's a waste of your time and anyone's time.
Sara Plaga:
And an idea is just an idea, it's the execution that is the most important thing. So that's where you really need to put your effort.
Roy Morejon:
Absolutely, Sara. Yeah, I think, and Kim, you brought up a great point, and I love this in terms of doing, let's say focus groups or just getting feedback from people and not even mentioning the problem or all you do is talk about the problem, but you don't talk about your solution because that, people just start to get skewed and that they're just like, oh yeah, I totally want to help you out. That's a great idea. You should do that, getting deeper insights.
And there's a great book that I recommend to all the entrepreneurs that are out there called the Mom test, and it's all about asking better questions. I don't know if you guys read it or looked at it, but it's absolutely phenomenal in terms of asking much better questions in terms of really diving into what is their pain point, how is it that you can solve it, and then how can you relay those benefits back to that consumer or a new consumer after the fact. So I love the fact that you were doing that, not even showing them what's in stealth mode, right? What's silent and nobody knows about. You're just validating that other people have this problem as well, which I think is brilliant.
Kim Myklebust:
Yeah, yeah, it's great. It takes some time to get there, but it's like it's really, it's a step as a pre entrepreneur to get there.
Sara Plaga:
And it's also a model that we're bringing together in everything we are doing. Since we started, we changed so much the path of Levante and the product. And every time we are doing that, we are validating it. And every time we have an idea, maybe we should do that, we should validate it first. So I think it's valid in all the phases of a startup because what is in your mind maybe is not what the market needs.
Roy Morejon:
Absolutely. So speaking of validation, not to cut you off, Kim, how did you guys get into or find that crowdfunding was going to be the right way to validate with people's credit cards, for instance, and allow them to pre-purchase the idea as it's being executed and brought out of stealth mode?
Sara Plaga:
So it took us some time to arrive to that point because at the beginning for us it was more a, how do you say it? It was more scary to sell the product rather than developing it, quitting the job with two kids. It wasn't scary because we were doing it together. Setting a company, it wasn't scary. But when you have to put the product in the market, that was scary. And it took us some time.
At the beginning we started, we were working with the two influencers with, which are our company partners as well, it's a YouTube channel, [inaudible 00:14:52]. We developed together with them the product. So they really helped us to test the product and also promote it in their channel, showing the process of developing. So we got our first sales there, and so we started talking with the sailors and consumers, but then it was in our website and we were really pushing sales, but we arrived to one point that we realized going in this direction, just selling the product like that, in e-commerce, unknown brand, huge marketing efforts, limited budget was not the right way to do it, especially also for the production to set up because you cannot just click purchase and you get the solar panel in two days at your home.
So we understood that Kickstarter or crowdfunding campaigns are the best platform for us because you get an audience that is understanding the stage you are at, and they are willing to help you to develop a product. They're willing to create a community. That's what we want to create a community that can help us to develop, innovate together, and also more accepting delays or product developments, adjustment that can happen during this amazing journey. So when we realized that was the right way from one day to the other, it took us a little bit long to take the decision, but then we decided, okay, let's go. And in one month we just started the campaign because that was the best solution.
Roy Morejon:
Amazing. So in speaking with community, I mean you both come from different cultural backgrounds. How have these cultural differences influenced your approach to entrepreneurship and business?
Kim Myklebust:
I think cultural differences in general, it's mostly a benefit because if you grow up in two different ways, in two different societies to the different ways of doing things, and if you're good at understanding the fact that you are different compared to, in this case my wife, it helps you out to find best middle ground to go forward. So for us to, we have two different ways of working for sure, but we try to combine that to work in the best way possible. So I think in general, it's a really good thing for us. Since we come from two different cultures, it's only two cultures of let's say, I don't know, 500 in the world. So we are happy to discover what the other 498 are all about. So it keeps your mind open, I think.
Sara Plaga:
Roy Morejon:
Absolutely. Well, Sara, I know Italy is renowned for its design and craftsmanship. How have those aspects influenced your business or the product development process?
Sara Plaga:
I think it's really important because that's something we want to bring in Levante as well, in the origami panel. We don't want to build a functional product, but also something with an aesthetic. There's a beauty behind it. There's the Dolce Vita, it's a whole experience we want to sell and also a new brand with strong values. That is part of our heritage, but also what we want to do, we want to incorporate that design that is typical from the Italian motor sport industry and design in general into the panel.
I also think that for us, it's really important how the product is made. We had the option to create a company in Norway, which was probably, we would've probably would've been easier to get funding from the Norwegian government. But we really wanted to stay here, trust this country because it's our home country, and really try to develop a product that works, working with local suppliers that have these amazing hand skills and design skills and really make it scalable to a worldwide level. So that's a little bit our idea to for the product.
Roy Morejon:
Amazing. So throughout this building of the company and getting everything together, what might be some underutilized strategies or tools in your respective markets that you guys believe entrepreneurs should be leveraging more?
Kim Myklebust:
That's a brilliant question. That's a really hard question as well. I think, what is it? It's maybe a cliche or it is a given saying this, especially at this stage that we are now, we are still early on. So it's like, of course let's talk again in a couple of years and see if I say, we'll say the same thing, but I think getting out of the door, be having the courage to actually try selling before you're actually ready to sell is something that everyone knows that they should do, but they're still not doing it and we were not still doing it. So I think that's have the courage to actually go out there and sell, because the most important thing is to sell. Even if you're not ready, you'll never feel ready anyway. So that's sort of the unutilized thing.
It's so the basis of having a company, is making something or selling something and then making it or making something and then selling it. That's sort of the basis of the company. But still, you sit there and am I ready to sell it now? Should I? Or I don't know, maybe I should wait a month. So I think just getting out there and have the courage to do it, and then put a timeline on everything, because a lot of people have said this, but I think it was Elon Musk saying this, if you give yourself 30 days to clean the house, it would take 30 days. If you give yourself yourself three hours, it would take three hours. So just put a deadline, put a deadline on it, and then you, you're there.
Sara Plaga:
I think in this, our daughters helped us because having two kids being traveling, so having them not at school most of the time help you really to focus on your priorities. Our mindset is always what is the most important thing I should do before they wake up, if they will wake up in five minutes? So I'm happy we didn't have much time to work on that because, so we could just do the priority and work on that. And also being consistent, I think that's a one strategy. No matter how you adjust, how you change the path of your product, it will change. But just keep on and little by little, you will see results. We always say, there's a phrase that if you can't change the direction of your wind, adjust your sails. And we always say adjust the sails. That's our mindset. Adjusting the sails and you find the direction listening to people.
Kim Myklebust:
So unutilized strategy, have two kids and then start a startup. That's a good one. Because then you don't have time to do anything you shouldn't do.
Sara Plaga:
And maybe another cliche, there's never the right time to do that. Not when you're married. It is not when you have kids, it is just never the right time. Just do it and try it. And yeah, you can do it with two kids. Things will sort out in any way.
Roy Morejon:
Absolutely. I love these nuggets. So these are great. We're going to chop all these up and share them with this amazing community that we have. This has been awesome. This is going to get us into our launch round. So we're going to set sail, we're going to kick off, set the sails, get going. Kim, you drew the short straw on this one. So are you ready to go?
Kim Myklebust:
Roy Morejon:
All right. Let's do this. So first question, what inspired you to be an entrepreneur?
Kim Myklebust:
Freedom to organize your own life in your own time together with the people that you really care about.
Roy Morejon:
Nice. If you could meet with any entrepreneur throughout history, who would you want to set sail with?
Kim Myklebust:
Throughout history? A person that has inspired me a lot is Tim Ferris.
Roy Morejon:
Kim Myklebust:
And yeah, I would like to have a good chat with him about.
Roy Morejon:
Nice. The four-hour work week. All right. What would be your first question for him?
Kim Myklebust:
What was the mistake that you have done that took the longest time to understand that was a mistake? And it went on too long to actually understand that it was a mistake.
Roy Morejon:
Nice. That's a great one. What are any books you would recommend to our listeners?
Kim Myklebust:
Sapiens of Yuval Noah Harari. That left me with, it's not too hard of a read. I really liked reading it. Some concepts are just like, it leaves you with your mouth open. Yeah, jaw dropping.
Roy Morejon:
Amazing. What piece of advice would you give to a new inventor or entrepreneur that's looking to launch their innovation?
Kim Myklebust:
We have talked about this. Talk with anyone about it. Nobody has time to steal your idea because they're focusing on their own life. So just talk with people about it and don't talk with your best friend, talk with them as well, but talk with everyone about it and talk with people that are where you want to be in the future. So if you manage to talk with a high, if you want to like to a CEO, inventor or something like that, they have all the experience that you need.
Roy Morejon:
Absolutely. So I know this is important to you as well as your company, so I wanted to know, what does helping the planet mean to you?
Kim Myklebust:
Getting a real understanding of the impact of the things you are doing and the products you are making. I think in today's world, greenwashing is a big word. We get a lot of information from a lot of different sources that are not necessarily reliable. And I think a lot of people really want to do the best they can, but they get a lot of false information. I think the essence of taking care and caring about the world is thinking that if everyone did the same as you did, what would be the consequence? If everyone bought the same product as you did, what would be the consequence? Or if any company made, let's say, in our case, solar panels in the same way that you did, what would be the consequence? So always ask that question and you should ask it. Not once, not four times. You should do as a kid that just go on asking. So yeah.
Roy Morejon:
Amazing. All right. Last question. And I know your first Kickstarter campaign is about to end, but I want to hear your take on what does the future of crowdfunding look like?
Kim Myklebust:
I think it has a great future. I think getting together, bringing good ideas forward is something that is in a lot of interest for a lot of people. So I think it has a great future. I think it's going to develop into more different way of helping, not only with your credit card, but with also more, I don't know, maybe even giving a hand actually on developing the product with tips, suppliers, partners that they can suggest and stuff like that. Not only the money part. The money part is really important. I can promise you that, but I think it's going to be evolve into this kind of huge community that wants to develop something together that starts from one spark, which is one entrepreneur and inventor that goes out there and said, you know what? I think I can do this.
Roy Morejon:
Absolutely. Well, this has been amazing. Sara. This is your chance to give our audience your final pitch. Tell people what you're all about, where people should go, and why they should check out Levante.
Sara Plaga:
Yeah. So Levante is our Origami Modular Solar Panel, it is available in our website where you can check all the updates, all the future steps, and really support our journey. And the website is www.levante.eco like ecological. And you can just check there all our updates or follow us on Instagram, Levante Solar. Thank you.
Roy Morejon:
Thank you. Audience, thank you for tuning in. Make sure to visit artofthekickstart.com for the notes, the transcript links to the campaign. That'll probably be over, but at least we'll link back to the website where you can check it out and still pre-purchase the product. So definitely check that out. And got to give a big shout-out to our crowdfunding podcast sponsor over at ProductHype, the top newsletter for new products that just launched. Sara, Kim, thank you so much for joining me today on Art of the Kickstart.
Sara Plaga:
Kim Myklebust:
Sara Plaga:
Roy Morejon:
Thank you for tuning into another amazing episode of Art of the Kickstart, the show about building a better business, life and world with crowdfunding. If you've enjoyed today's episode as much as I did, make sure to show us some love by rating us and reviewing us on your favorite listening station, whatever that may be. Your review really helps other founders and startups find us so they can improve their craft and achieve greater success like you. And of course, be sure to visit artofthekickstart.com for all the previous episodes. And if you need any help, make sure to send me an email at info@artofthekickstart.com. I'd be glad to help you out. Thanks again for tuning in. I'll see you next week.
Podcast: Play in new window | Download
Subscribe: Apple Podcasts | RSS