Welcome to another exciting episode of Art of the Kickstart.  Today, we are delighted to introduce our guest, Laura Beauparlant, a true branding visionary. Laura is not only the founder of Lab Creative but also the author of the acclaimed book "Brand Chemistry." She is the creative force behind Brand Camp and has earned recognition as an award-winning international speaker. In this episode, we'll delve into the captivating world of branding and its vital role in selling or exiting your business. Laura will enlighten us on the significance of personal branding for founders and why it's an essential aspect of entrepreneurship. We'll also explore the art of building a powerful brand through the magic of storytelling. So, grab your metaphorical seatbelt, as we embark on a journey into the fascinating realm of branding with Laura Beauparlant.

Short on time? Here's what we talked about.
In this episode, listeners will gain invaluable insights into the world of branding from the esteemed Laura Beauparlant. They will discover strategies for leveraging branding to sell or exit their businesses successfully, understand the profound importance of personal branding for founders, and learn the art of crafting compelling narratives to build their brand through storytelling. Join us for a deep dive into the multifaceted aspects of branding with a true expert in the field.
Links
Sponsors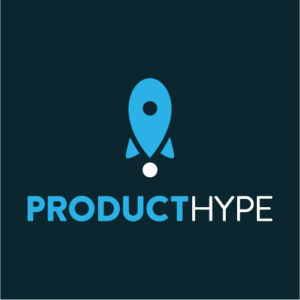 Art of the Kickstart is honored to be sponsored by ProductHype, the leading crowdfunding newsletter. Publishing weekly, ProductHype showcases five of the best, most innovative and exciting crowdfunding projects in an absurdly unique way. Their audience of more than 300,000 crowdfunding fans regularly back featured products and eagerly awaits the newsletter to learn about the new ideas that creators are bringing to market. Learn more about having your project featured in ProductHype, or join the HypeSquad today!
Transcript
View this episode's transcript
Roy Morejon:
Roy Morejon:
Welcome to another edition of Art of the Kickstart. Today I am super, super excited because I am speaking with the one and only Laura Beauparlant, the founder of Lab Creative, author of Brand Chemistry, the creator of Brand Camp, and an award-winning international speaker. She's not just an amazing entrepreneur, she's a true friend. I have traveled the world with this woman from the fjords of Greenland to the Sahara Desert of Morocco. So I'm super excited to have Laura on the show today. So Laura, welcome to Art of the Kickstart.
Laura Beauparlant:
Thank you. And I think everybody needs an intro like that in their life. If we had an intro like that to start every day, I think we would all be set up for a successful day, don't you?
Roy Morejon:
Absolutely. I actually saw something on social media where someone changed their wake-up, instead of like that to actually clapping where it was just like a standing ovation, and I was like, you know what? That's actually a really great way to wake up, of just everybody clapping for you.
Laura Beauparlant:
I know, I saw that too. That must be making its way around the internet right now.
Roy Morejon:
But I was like, that's really clever. Again, just to not wake up with negativity because those alarm clocks are just super negative, right? There's got to be better ways and more inspirational ways to wake up, right?
Laura Beauparlant:
Roy Morejon:
Well, anyway, I am super excited to have you on the show. You're a bit outside the norm for us where we're usually talking with startup founders, but I feel like we've had so many conversations about how important branding is and the brand itself, and certainly with the thousands of companies that we've helped launch the brand is everything in terms of the storytelling aspect of it. But before we dive into all that, could you for our audience give a little bit more of the background and the journey that you've had in the branding industry?
Laura Beauparlant:
Yeah, absolutely. Well, I've been an entrepreneur for over 18 years, which feels kind of crazy to say. And I started my career as a graphic designer. That's what I've trained as. So I've been designing for years. Now I'm more in the art direction side. And about seven and a half, eight years ago, I developed my own methodology for branding for businesses called Brand Camp. So really integrating my knowledge of brand strategy and messaging and my design knowledge into our own process.
So that is the first thing we do with all of our clients, and it's really created powerful brand messaging and visual brands that align with the founder and the audience. And so that I created under Lab Creative, which I opened kind of the doors as I say seven and a half years ago and have been doing it ever since, and love that I get to work with amazing founders really on creating their legacy through their business, through their personal brand, whether they're selling their brand business or building it from the start with that eye on selling it. To me, it's so important to get that clarity on what this brand is all about and how to distinguish it in the market.
Roy Morejon:
Amazing. So we usually try to work with startups that again sometimes don't understand how important branding is for their company. So how do you believe and why, I guess it's more important that branding is so critical for startups, especially when they're just thinking about bringing their company to market and what that company looks like?
Laura Beauparlant:
Yeah, I think we often have this perception that, and I've heard this over the years, that first you have to promote it and you have to start getting some revenue and some recognition, then you'll invest in the brand. And the reality is how are you going to attract the right people if you don't have the right messaging, you don't know who you're targeting and it's being missed. So if you're inconsistent in what you're putting out there or your brand kind of fits in and is following what other people are doing in your industry, or it's just generic, how is that going to get you that stronghold in the market that you want? You could have the best product or service in the world, but if you're not amplifying that through a brand that people will remember and want to share with others, then you're really doing a disservice to the business.
And somebody shared with me the other day that back in the 70s businesses, majority of the value in a business was their tangible products, the tangible things, the physical things in the business. And now 90% of the brand's value is intangible, and that is things like IP, like branding. Right. So we've flipped that from the physical product to the brand. And so you need that really strong brand to sell that amazing product or service that you have. So you can really see that that has become even more valuable. And especially with all of the noise, the digital noise that we're inundated with every day, having that strong standout brand is more important than ever.
Roy Morejon:
Interesting. So I know it's all a lot of, and you talked about this throughout your amazing book, but in terms of why branding matters and how that power of perception, right, I mean I think the term is our attention spans are less than that of a goldfish these days.
Laura Beauparlant:
Roy Morejon:
How is it that the branding is so important that usually is a misstep for a lot of the startups in terms of, or companies that are just getting started in terms of how important that is and what makes that brand memorable and remarkable?
Laura Beauparlant:
Well, my book is called Brand Chemistry, and that to me is what it's all about. And what so many brands are missing, is they're focusing on the features, they're focusing on kind of the hard facts, and we've got to get this out there. We just have to tell people and they will come. But it's really about creating chemistry with your audience, making sure that the founder, any, if you have employees, people on your team believe in what you're doing. And really, you have to get the clarity on what this brand is all about, what it stands for first, so that you can put that out into the world.
So your brand is not one thing, it's not your logo, it's not your website, it's not your social media. It's the culmination of all of these things, but it's the heart and soul of the brand. And I think a lot of times people think we're a startup, we're in tech, there isn't any heart in this industry, and these are things I hear that it's a heart, it's a technology business, but there is a way to integrate heart and personality into even the most technological brand. And that is ultimately how you're going to connect with the right audience. So they're going to choose your product or service over somebody else's because of that connection that it has with you and the business and the vision that you have for it.
Roy Morejon:
Absolutely. So it seems more of, and I think you have this equation in your book in terms of your unique difference as a company equals the unique qualities that you actually have and then also what your clients think of you. A lot of the times our clients, it's a features versus benefits almost, but I think there's opportunities there for the brand to combine those two things together. How is it that you see that in the brand building process in terms of maybe some of those key components of the brand building piece that startups and companies need to think about?
Laura Beauparlant:
Yeah. And features and benefits is definitely one of those pieces that we do, and everybody needs to understand what they offer, right, the features of it, but people will buy the benefits. So it's really important to put yourself in the shoes of those ideal clients. I actually have my clients write benefit statements as if they are the client, because a lot of people will still think about what they're giving the client as opposed to what the client is receiving. And so it's flipping that around to get it away from what you're giving into what they're getting. So that's a really key piece, but inside those features can often be IP, a signature process, a unique way to package something up that you're doing, which then becomes a differentiator. So it's looking at all of these different things. You could be offering a very similar service as other companies in your space.
So what is it that makes yours unique? And so it's looking at all of these different aspects both from the features, the benefits, the differentiator. Is there something really unique about your methodology or do we actually need to create something so that we're packaging it up in a way that does show your uniqueness? And then another thing to me that's really key in our process is developing a brand personality. So we use human characteristics to create a personality to the brand, so bold and could be charismatic, balanced, whatever. There's all these words that we look at and we come up with seven to 10 words so that anybody who touches this brand, whether you're the founder or you're the copywriter or the social media person or somebody working inside the business, you know how to represent this business. Then we use color psychology to develop color palette. It helps with the visual brand, but that's what gives the brand personality and heart and makes it feel like if you go on the website that you're actually interacting with more of a human entity as opposed to a cold kind of technological product.
Roy Morejon:
Interesting. So I'm sure you've seen along the way of your journey and helping countless companies go through this process. What are some of those common mistakes that you see when it comes to branding and how might some of these young companies avoid those?
Laura Beauparlant:
The biggest one, and honestly the easiest one to fix is inconsistency. So that can come out in both in consistence in cadence. You post one thing one day, and then it's like three months later when you post something else. Or you need to have a consistent cadence in terms of posting on social media or blogging, whatever that might be. But inconsistency in colors and fonts and the way that you post content, we'll use social media as an example.
Roy Morejon:
Laura Beauparlant:
If they're scrolling on social media and your audience can't recognize that what you're posting is from your company, you're missing an opportunity. And often we have amazing tools like Canva, where our clients, and we set up all their files on Canva so they can create their own content and update it. But when you have too many choices of fonts and colors and ooh, look at this fun background, and you start to dilute the brand because you're veering off track. So having really clear brand guidelines around your fonts and your colors, how to represent the brand on social media and making sure it aligns with your website and the way anybody would talk about it in person is really important. And there was a time where it felt like people were being advised that you should be this way on LinkedIn and this way on Instagram and this way on your website. And it was very compartmentalized in terms of how we were presenting our brand.
Even a personal brand, somebody couldn't talk about something they do in their personal life because it doesn't relate to their business, but we're all whole people, so we can do that. So I would recommend that every company listening pulls up their website, all their social media accounts, and look and see, are we inconsistent? Do we have old messaging or visuals on here? Are people posting things that don't fit our brand and the guidelines we've created and just clean that up. That's the lowest hanging fruit that everybody can do.
Roy Morejon:
Laura Beauparlant:
And then I think the other thing too is trying to be everything to everybody. Right. It's really well, we want to serve this whole market and not getting really clear and specific on who they're serving. And a lot of people are afraid to stand out as much as we want to do that. Most of our whole lives in school, you kind of got to fit in to, if you think about going back to elementary school or high school, if you stood out, you were often a target. Right. It's that tall poppy syndrome.
Roy Morejon:
Laura Beauparlant:
So now I'm trying to get people to stand out and do bold things, but it's scary to stand out and do things different. So I think that those are just a few things to start thinking about. Are you looking and sounding like everybody else? Could you be leading the charge in your industry and doing something different? I believe that just because something's always been done a certain way doesn't mean it's the right way or the only way to do it.
Roy Morejon:
Laura Beauparlant:
Yeah. Just a couple of things.
Roy Morejon:
Do you have any scary startup stories as we approach Halloween here in the states of a startup that regretted not investing in branding early on?
Laura Beauparlant:
Oh, I feel like so many people I've talked to who end up coming to me, they're like, I wish I'd found you two years ago or five years ago, however long ago. But I think sometimes people also need to go through those experiences to understand the value in it. Obviously I would hope that they don't. But do I have any scary stories? I think what's been interesting to me is the people that I've worked with on the other end who've bought a business that probably got it for a bargain price because the branding was atrocious, and then they came to me and we rebranded the business, like things that had not been touched or looked like they were clip art and just totally hacked together. And that's often what happens as a startup, is that you're bootstrapping it and you're a lean and you kind of end up building as you go.
Roy Morejon:
Laura Beauparlant:
And so I think what helps is if you have the big picture of the brand, if your brand is like a puzzle, you want to know what the picture is so that you can actually put the pieces together. And if you don't, that's what a brand can do for you. It creates the big picture so you know how to build everything out. Whereas if you're building as you go, you're not going to have any idea what it is that you're creating, and that's how you get off track. That's how you get far from your vision. That's how you start creating products or services that actually don't align at all with what you want to do, but you've kind of been pushed in that direction. I see that happen a lot where people like, well, this is what people want me to do, so I just started doing it, but I don't actually want to do this. So it's helping you stay on track to that vision that you have for your business.
Roy Morejon:
I think you made a great point, Laura, in terms of a lot of these companies that are out there that are working in the trenches and not necessarily focused on the brand and the consistency of it are leaving a lot on the table when it comes time to think about their exit or when an exit opportunity approaches them and they think that it's fair, knowing that these other companies can take that ugly logo, that inconsistent company that's there, there's good bones there that they want to build from, and simply readjusting that with a clean, concise message and brand that puts out into the world, and they're able to increase the valuation of that company immediately.
Laura Beauparlant:
Yeah. So imagine if you did that first, you did that investment in the brand, started to build up that traction because as I said in the beginning, if 90% of the value of your brand is intangible, think of what you are leaving on the table if you have a brand that you haven't invested in that really doesn't reflect the business and where it's going. I've had so many people come to me and say, Laura, people want to pay so much less for my product or service than what it costs. And it's usually because their brand looks cheaper than they are. And that's just, they don't realize that things like your visuals, your photography, your colors, your fonts, the way you talk about your business actually indicates your value and what you charge for what it is that you do.
Roy Morejon:
Yep. It was interesting. I was listening to something else on social media as I was doom scrolling through the other day, and it was Seth Godin on there talking about the importance of brand. And he was mentioning, he's like, if you just visualize in your mind Nike and what it would look like if Nike opened up a hotel, you have a pretty good idea of what it would look like, what would be in there, the features and all of that. But if you reversed it and said, okay, what if Hilton launched a shoe brand, what would that look like? Right. What would you think it would look like? Maybe it's just this plain boat shoe. Right. It has no brand with it, it has no association to it. And I thought that was really interesting to think of taking a brand that's synonymous with X, Y, Z category and moving it into something else completely different. Would you still be able to think of what that brand would look like with that logo on it?
Laura Beauparlant:
That is a fascinating exercise. Ooh. I like it. I'm going to try that.
Roy Morejon:
Yeah. I thought that was pretty cool. So a lot of the companies that we work with, startups are always on a tight budget, Laura, so maybe you have some cost-effective ways for them to start thinking about and start building their brand effectively.
Laura Beauparlant:
Yeah, I mean, the first thing is to pick up a copy of my book, which we both have over our shoulders, which I think is super fun. That's the cheapest and easiest way. You can get it on Amazon. We can share the links to that. That walks you through the Brand Camp methodology. The challenge is that we're all too close to our own businesses and brands to be objective, right? We're in the weeds. I become your 1000-foot view when I work with people. So I do have a kind of a self-guided option where you get my support. So if somebody was on a lean budget, they can't work with me one on one, there are other ways that we can work together.
And what I find is even if they can't afford the visual work that we do, like the logo design and the website and all of that aspect, the investment in Brand Camp has already helped clients increase their value without them having to, just integrating that right into their website, right into their social, getting some strategy around things to change or update. They've already been able to increase their value and attract more of the right people, and then they can always invest in maybe a visual rebrand down the road. But to me, everything starts with that key messaging, and if you don't have the understanding on what this brand is all about, your clients won't either.
Roy Morejon:
Amazing. So as we start to wrap up the interview portion of this, what would be one key takeaway that you'd love our listeners to remember about the importance of branding for their startup?
Laura Beauparlant:
I think it's going back to that idea of this intangible asset, that it's hard to put a value and a number to it because we think it's not important. It's not investing in the hard surface things that we need to invest in, but the reality is that your brand is intrinsic in the value of your business to clients and to any potential buyers that may want to purchase the business down the road.
Roy Morejon:
Amazing. Well, Laura, this is going to get us into our launch round where I'm going to rapid fire a handful of questions at you. You good to go?
Laura Beauparlant:
Roy Morejon:
So what inspired you to be an entrepreneur?
Laura Beauparlant:
Roy Morejon:
Aren't we all? If you could meet with any entrepreneur throughout history, who would you want to have a coffee with?
Laura Beauparlant:
Roy Morejon:
Oh, amazing. What would be your first question for her?
Laura Beauparlant:
Oh God. I don't have a quick answer for that one. What would you tell your younger self about your success?
Roy Morejon:
Yeah, what book would you recommend our listeners outside of Brand Chemistry?
Laura Beauparlant:
Roy Morejon:
Laura Beauparlant:
The Subtle Art of Not Giving a Fuck.
Roy Morejon:
Great Read. Love that book.
Laura Beauparlant:
Roy Morejon:
All right. What are the top three skills that you think every entrepreneur needs to be successful?
Laura Beauparlant:
I think you need some tenacity. I think in some ways you almost need a bit of naivety and adventure, sense of adventure.
Roy Morejon:
Indeed. We've had those. Last two questions. What's one invention that's made your life a little bit easier?
Laura Beauparlant:
Roy Morejon:
Laura Beauparlant:
Probably a usual one, but that's what it is.
Roy Morejon:
All right. Last question and I've changed it just for you. I want to know what does the future of branding look like?
Laura Beauparlant:
Ooh. It's the integration of humans and AI.
Roy Morejon:
Can't wait to see this. Well, Laura, this has been amazing. I would love for you to tell our listeners where they can connect with you and how they can learn more about Lab Creatives services.
Laura Beauparlant:
Absolutely. You can check out our website, labcreative.ca. Our handle on social on all of the platforms, which I recommend for everybody is Lab Creative Inc. And connect with me on LinkedIn. I'm Laura Beauparlant. Would love to connect with anybody and send me a message and let's chat.
Roy Morejon:
Awesome. Well audience, thanks again for tuning in. Make sure to visit artofthekickstart.com for the notes, transcript, links to the book, and everything else we talked about today. And of course, big shout out to our podcast sponsor over at ProductHype, the top newsletter for new products that just launched. Laura, thank you so much for being a guest today on Art of the Kickstart. It was a pleasure.
Laura Beauparlant:
Thanks, Roy. This was awesome.
Roy Morejon:
Thank you for tuning into another amazing episode of Art of the Kickstart, the show about building a better business, life, and world with crowdfunding. If you've enjoyed today's episode as much as I did, make sure to show us some love by rating us and reviewing us on your favorite listening station, whatever that may be. Your review really helps other founders and startups find us so they can improve their craft and achieve greater success like you. And of course, be sure to visit artofthekickstart.com for all the previous episodes. And if you need any help, make sure to send me an email at info@artofthe kickstart.com. I'd be glad to help you out. Thanks again for tuning in. I'll see you next week.
Podcast: Play in new window | Download
Subscribe: Apple Podcasts | RSS