In this episode of "Art of the Kickstart," we're joined by Cristiano Magnoni, the founder of Crimagno and the creative mind behind the innovative KOBI shoe, recently launched on Kickstarter. Cristiano's lifelong passion for shoes led him from early designs in middle school to a career in industrial design and architecture, eventually bringing him back to his roots. KOBI isn't just stylish; it's eco-friendly, with uppers made from food chain waste, natural rubber soles, and biodegradable insoles. Comfort is paramount, guided by orthopedic studies, and the genderless design allows personalization through color choices. Join us for an inspiring conversation with Cristiano Magnoni about how passion, innovation, and sustainability converge in the world of footwear.

Short on time? Here's what we talked about.
Passion-Driven Journey: Cristiano shares his lifelong passion for shoe design, tracing his journey from a young student sketching shoe designs to his education in industrial design and architecture. His enthusiasm for shoes ultimately led him back to the world of footwear.
Sustainable Innovation: KOBI stands out as an environmentally friendly product with its use of innovative materials like uppers made from food chain waste, natural rubber soles, and biodegradable insoles. Cristiano emphasizes the importance of sustainability in today's production landscape.
Comfort and Distinctive Design: The KOBI shoe is designed for exceptional comfort, informed by orthopedic studies. Its genderless design offers a unique and recognizable style while allowing personalization through color choices. Cristiano discusses how these design elements set KOBI apart in the market.
Links
Sponsors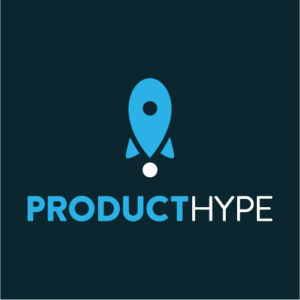 Art of the Kickstart is honored to be sponsored by ProductHype, the leading crowdfunding newsletter. Publishing weekly, ProductHype showcases five of the best, most innovative and exciting crowdfunding projects in an absurdly unique way. Their audience of more than 300,000 crowdfunding fans regularly back featured products and eagerly awaits the newsletter to learn about the new ideas that creators are bringing to market. Learn more about having your project featured in ProductHype, or join the HypeSquad today!
Transcript
View this episode's transcript
Roy Morejon:
Welcome entrepreneurs and startups to Art of the Kickstart, the show that every entrepreneur needs to listen to before you launch. I'm your host, Roy Morejon, president and founder of Enventys Partners, the world's only turnkey product launch company. From product development and engineering to omnichannel marketing, we've helped our clients launch thousands of inventions and earn more than $1 billion in sales over the past 20 years.
Each week I interview a startup success story, an inspirational entrepreneur or a business expert in order to help you take your launch to the next level. The show would not be possible without our main sponsor, Product Hype, the weekly newsletter that goes out and shows you the best inventions that just launched. Make sure to check out ProductHype.com and join the Hype Squad. Now let's get on with the show.
Welcome to another edition of Art of the Kickstart. Super excited to have everybody here and I'm super excited for my guest. We are talking with Cristiano Magnoni, the founder of Crimagno the new KOBI shoe that just recently launched on Kickstarter. So Cristiano, thank you so much for joining us today on Art of the Kickstart.
Cristiano Magnoni:
It is my pleasure to be here with you. Caio, Roy and hello to all your public. I'm very happy to be here.
Roy Morejon:
Yeah, I'm super excited to have you on the show. I think what you've created is a truly innovative product. So before we dive into the storytelling piece of this, tell our audience a little bit about the inspiration behind KOBI and what motivated you to start this project.
Cristiano Magnoni:
Oh yes, with pleasure. It's a nice story. Since designing shoes is my passion and shoes are the first product I tried and I was still in middle school and shoes were a family vice since my father had a company that produced soles for shoes and it was one of the most established at this time. And so when I was a child, when I was at school, I was fascinated about the shoes already. And I like to design and so that's why I started trying to redesign shoes that I could see and that I was fascinated of. For example, I remember that at the time there was my gym teacher that was wearing these kind of shoes that were, I discovered later, they were the Los Angeles trainer from Adidas. And it was the first time that I could see a kind of shoe so particular because with that shoes there are some different inserts that you can change.
And so I was very fascinated by this object and I started to design and design a redesign thousands of models around it. And so since design was my passion, I realized soon I then decided to, when it was the time to go university to do industrial design. And during the university years I was still designing soles for … I was starting to be more professional and so to be involved in the family company.
And I had the opportunity to design soles collection for a lot of customers that were the most prestigious brand at the time in the shoe business. And with some of them I had the opportunity also to design the entire shoe. And so shoes was something that I've always been related to. But then when I finished university, I started to like architecture. I was really changing my mind and so I started to do interior. So I proceed my career in completely another direction. And then out of the blue it happens that I was in US in a summer trip and casually I find myself parking in front of a boutique, a shoe boutique with a beautiful window and a sign that speaks French and attract my attention. A pair of incredible strappy sandals, heels made with a tailor tape measure. And they were incredible because they were at the same time, elegant, original and incredible beautiful. And that was the first time after a long time that I thought that probably it would be nice to design shoes even if at that moment it sounds like a crazy idea. So this is how everything started.
Roy Morejon:
I love when I speak with founders and just the passion that I can see and that it's actually translated from your youth all the way through to today in terms of just continuing to compound and build on that focus. So I love the fact when you have the Kickstarter campaign that just finished for KOBI had a really unique focus that I wish more companies were taking on in terms of sustainability but also comfort. Share with us a little bit of those details on the design and the materials that made KOBI so environmentally friendly and also comfortable for the end user.
Cristiano Magnoni:
Absolutely with pleasure. So first of all, we only use smart, sustainable and innovative materials. To give you an example, our uppers are made with from food chain processing waste like corn or apple. And for the soles instead we only use natural rubber and sometimes we load some compounds with hemp wood. And hemp wood is the waste of the lining production process because for the inside interior of the shoes we use lining. The lining is made with hemp and this wood is a waste of that kind of production. Instead, the insole is made of coconut fiber and is even biodegradable. And most important, we consider the whole shoes lifecycle and that means that we take care also of the correct disposal of the used ones. We'll take care of them, correct disassembly and upcycling of each individual parts.
And for example, with soles, we are able to build and at race tracks. Instead with upper shoe we can then create isolating and sound absorbing panel for construction. And this is everything about sustainability because sustainability is one of the three main pillar related with our project.
And of course founding a company nowadays, that was the first point on the page because you can't be involved in production nowadays and not consider the environment and not consider to be absolutely friendly with the environment. But then of course, since our background is like the engineer one, so we consider shoes as bionic extension of the feet rather than a fashion accessorize. And so we wanted to create something different, something that was really shaped around the way we walk in order to give you the best walking condition possible. And so we really went through orthopedic studies and scientific studies about how the fit is down, how we walk in order to give you the best comfort possible because this is important when you buy a shoe, especially if this shoe is something that, as it was in our mind, for clients that can use it even for work, for going to fairs like I used to do, for example. I used to be at the fairs. And so when you go at the fairs, you walk around a lot during the day and you stand all the day long and sometimes you arrive at the end of the day that you're done because your shoes are not comfortable.
Instead, we wanted to make something that was absolutely comfortable and that you could wear all the day long without any kind of problem and that in some way could even help the way you walk. And this is why we for example, divided the soul in two parts because in this way we allow the feet to bend and bend in a better way because that way you are able to add more degree of freedom to both the torsion and the band of the feet.
And finally of course, design since I belong to that world and also because we wanted to be different from anyone else on the market because it doesn't make sense for us to enter in the market to present the copy of the copy of the Stans Me, Air Jordan, of all the bestseller in the shoe history. We wanted to be different, to be immediately recognizable and also to find a shape that could be at the same time genderless because our shoes are genderless. It's the same model for female and male, then of course you can personalize it with a different color, with different material, but the model is all the same.
And on the other hand, we wanted also to have something timeless because longevity is, for us, one of the most important paradigm of modernity today. So we have made a shoe that is made with all the best materials and that really lasts forever. And so we needed a shape that could resist the test of time. And so that's why we went that direction. And I'm proud to say that our genderless design shoes as already won a few international prices, the last a few weeks ago in Australia. And so we are very proud that the result of our big work is starting to be seen.
Roy Morejon:
Absolutely. So I know with entrepreneurship and starting a company there's highs and lows, winning awards and then the failures or the struggles that come along with lots of those things. And certainly you faced lots of challenges during the Kickstarter campaign and the previous … On the relaunch itself of the campaign as well. What were some of those hurdles that you don't mind sharing with our audience that you encountered during the campaign and maybe how you overcame some of those?
Cristiano Magnoni:
Definitely we made many mistakes. Well, to call mistakes is not really fair because we were new in this field, and so there were so many things that we didn't know and so that we approach in a way that we realized then it was not the best one. And one of these mistake was to get to the campaign without having really create a sort of community of people because we thought that it would've been the agency, the one able to create this community about our campaign. But we realized that it's not like that. And that is not even very much the job that the agency has to do. You must have your community and you must prepare it with advance. You have to let them know that you are going to be live, that you're going to Kickstarter, and of course you have to focus to a target that is in some way related with Kickstarter. Instead, none of our followers, we have followers on our Instagram page for example, but we didn't get very much result from them because that kind of clients are not the people that used to go on a crowdfunding page. And so that was definitely a mistake that we realized that we have done.
And another important point in our experience at least, was to do it at the right time during the year period that are better than other to be live on a crowdfunding campaign. And so to pick the right one is the best thing to do because it can make a lot of difference. And then of course you have to find the right partner. You have to definitely go with an agency, but picking the agency, you have to be sure that you are aligned in the view and the way to manage it on the product as well, because that can make a lot of difference.
Roy Morejon:
Absolutely. So I know I'm jumping around a little bit, but in retrospect, I know you had mentioned the community building aspect of it and how important that is to be building the crowd before you launch the crowdfunding campaign. And many of the founders that I speak with that I interviewed that we have a chance to work with always many times miss that step and don't build that community around the product or get the crowd involved in the conversation. Maybe not so much as the designing elements or the features elements of it, but just having some sort of say and feel like they got to go along for the journey with you, the creators and the team. So in retrospect, if anything outside of that, what aspects of your crowdfunding campaign would you have done differently to potentially improve its outcome or that you're going to take for the next campaign that you launch?
Cristiano Magnoni:
Another things that probably I would do better if I should find myself in another campaign is the media content. Because when you have a product like ours that has so many features and that has so many aspects and some of them are even technical that have to be explained and at the same time you have to be able to collect all this information in a simple way and in a way that is very readable in some way. So the page has to be nice and you don't have to be get bored reading everything about this product. And so probably more media content would've helped the situation. Instead, we didn't have so many of them. We made a very structured page in which everything was written down, but maybe we could have done better.
Roy Morejon:
And I think that's a fair assessment. I think all the campaigners and customers out there launching crowdfunding campaigns have hindsight in terms of what they could have potentially done better. But for our listeners and the audience that's out there that's considering launching their own crowdfunding campaign for their product, for their fashion item, whatever it may be, what's one piece of advice that you can offer them in terms of the experience that you've had with your Kickstarter campaigns?
Cristiano Magnoni:
I would say to study before to get there. Before to go live, get all the information possible and really take care of collecting all the information. Read experience of other people that have already done that kind of experience, try to get very well-informed about what you're about to do because it's something very particular and it doesn't follow the same rule that the market follow because makers on Kickstarter are a specific kind of clients and of people. And so you have to be focused on the same road that they are tuned. And so you have to make it that way.
And at the same time spend time trying to find the right partner to do it. So you have to definitely look for an agency. You can't do it by yourself because it's very difficult. But I would say meet different ones. Try to have different conversation and try to see which one of them in your opinion could help you the most for the kind of product you have, for the way you want to do it. And that is important as well because then you are a team when you're live. When you're preparing the campaign, you're a team and you must be cohesive if and you must work together and if the army is understanding then it's not well.
Roy Morejon:
Absolutely. I think the proverb is if you want to go fast, go alone if you want to go far, go together. But I think that's some great advice, Cristiano, in terms of a community building the research piece of it and understanding who your audience is and how to be able to find them and talk to them and communicate with them well in advance before the campaign goes live. So really exciting stuff. This is actually going to get us into our launch round where I'm going to rapid fire a handful of questions at you. Are you ready to go, Cristiano?
Cristiano Magnoni:
Roy Morejon:
Let's do this. So what inspired you to be an entrepreneur?
Cristiano Magnoni:
The fact that I've been a consultant for many years in the field of industrial and interior design and I was working with many brands, mainly fashion brands. And so I had the opportunity to see from inside how companies are managed and which are their vision and how they accomplish their goals. And after having the opportunity to witness all these different stories, or at least this is what happened to me, I had the feeling like there were some things that I would have loved to do differently. There were something that I would've loved to explore more.
And so I decided that it would've been an incredible journey to try to collect all the experience from the knowhow that I have been able to get from all these different experience I had until now. And to try and to put it in a company and of course something that I was related to that I was passion that I really wanted to do and see how it is to take care of all the aspects and try to do it with the idea that you have mature in your experience.
Roy Morejon:
Amazing. So if you could go and meet any entrepreneur throughout history, who would you want to go for a walk with?
Cristiano Magnoni:
Well, so many, so man. Starting from one of the big one you have in that side of the world, which is Steve Jobs. But we have so many, I call them enlighted entrepreneur also in Italy. I can think about Adriano Olivetti, which is the founder of Olivetti. and I can think about Michele Ferrero, that was the founder of Ferrero. Ferrero is the company that produce Nutella and Ferrero Rocher.
Roy Morejon:
Cristiano Magnoni:
Yes. And I'm someone that read a lot and I love to read the biography of those entrepreneur, of those people. And Salvatore Ferragamo was another one of them. And what they have done is not only to create incredible products. What they have done is to create an incredible environment for people working there. So it's not only about the market, about making money, it's more about to create a sort of big family, a sort of environment that is ruled by enlighted ideas. And those ideas are so big and so good that we're able to inspire an entire community that has become a factory and that was able to produce incredible products that have found success around the world. So that is another aspect that is very important for me is the team, what you create, the spirit that is behind the product because I truly believe …
Roy Morejon:
Cristiano Magnoni:
… That the products have a soul as well, and the soul is made by the amount of the people that have worked with that product in some way.
Roy Morejon:
So if you were able to meet with, let's say, the Salvatore Ferragamo, what would be your one question that you would ask him first?
Cristiano Magnoni:
Oh one is not fair. I would like to ask thousands of questions, but of course I would ask how he was able to make something, an idea that was hidden in the secret of his soul, a huge company, a brand, a vision that gave inspiration to so many people around the world, even through the years. So that is another thing that is fascinating me.
Roy Morejon:
Amazing. Well, keeping on the entrepreneur train, what do you think are the top two or three skills that every entrepreneur needs to be successful?
Cristiano Magnoni:
You definitely have to be resilient and you have to learn from your mistake and keep it always from the positive side. There's always things that you can learn from mistakes, probably you learn more from mistake than from success. And then you have to be positive. You have to stay positive and to be humble and to be a good team player because you don't do anything by yourself. You need people that work with you and that help you to enlarge your vision and to make things possible.
Roy Morejon:
Amazing. All right, last question in the launch round, what does the future of crowdfunding look like?
Cristiano Magnoni:
Definitely is something that I hope it could take more and more space because it's incredible that nowadays you have an idea and you can go out and show to those platform your idea and ask for the help of other people that can help you and believe in what you have created. And that is fantastic. Probably this was the spirit that the crowdfunding campaign at the beginning, and I have to say that has gone a little bit lost. Now has become much more a system in which you can make money in some way. And this kind of initial spirit has get a little bit lost in my opinion, but I really hope that there will be, for example, new platform where you can go back to these roots because that is the secret. The fact that anyone can be able to propose what he has done and find a way to make it happen to the help of other people that can help you out. So less marketing and more …
Roy Morejon:
Cristiano … No, I totally understand. I think that's a great opportunity to get out of the more commercialization of some of these products or companies that are launching these things. But I hope it exists. Hopefully one day I'll be able to show you what it looks like. But this is your opportunity at the end of our show now to give your pitch, tell people where they should go and why they should check out your amazing company and footwear brand.
Cristiano Magnoni:
Oh, with pleasure. So I would suggest to reach us on our Instagram page, which is Crimagno_Earth. And there is where we have the biggest presence, and then we have moved from Kickstarter to Indiegogo, so everyone that wants to buy our shoes can at the moment go to Indiegogo and get them. And at the same time, we have a website that is Crimagno.com and we are actually working on our configurator. So in a few weeks, hopefully we'll be able to be ready with our configurator with people can go and buy our shoes, but not only buying, but select the color, the materials, everything that is possible to match together and create their own KOBI and get in touch with us, of course.
Roy Morejon:
Amazing. Well, Cristiano, thank you so much for being a guest. Audience, thank you for tuning in. Make sure to visit the website, ArtoftheKickstart.com for the notes, links, transcript, everything we talked about today, and check out the amazing product. And of course, thank you to our crowdfunding podcast sponsor over at ProductHype the Top newsletter for new products that just launched. Cristiano. Thank you so much for joining me today on Art of the Kickstart.
Cristiano Magnoni:
Thank you, Roy. It's been a pleasure.
Roy Morejon:
Thank you for tuning into another amazing episode of Art of the Kickstart, the show about building a better business, life and world with crowdfunding. If you've enjoyed today's episode as much as I did, make sure to show us some love by rating us and reviewing us on your favorite listening station, whatever that may be. Your review really helps other founders and startups find us so they can improve their craft and to achieve greater success like you. And of course, be sure to visit ArtoftheKickstart.com for all the previous episodes. And if you need any help, make sure to send me an email at info@ArtoftheKickstart.com. I'd be glad to help you out. Thanks again for tuning in. I'll see you next week.
Podcast: Play in new window | Download
Subscribe: Apple Podcasts | RSS