In this episode of Art of the Kickstart, we spoke with Derek Tillotson, Founder of Haven Safari and CEO of Haven Tents. A two-time creator with minimal experience in product development or manufacturing, Derek's Haven Safari launch is fully funded and surpassed the raise of his first Kickstarter campaign two times over. Haven Safari has exceeded every expectation Derek had set. Haven Safari is designed to be the ultimate glamping, car-camping or backyard escape base. Listen to learn how Derek surprised friends and family with his secret venture and gained the support of over 1,000 backers.
Short on time? Here's what we talked about.
Derek took a giant leap of faith when he no longer felt challenged with his career. He leveraged the skills he'd built in sales and marketing and filled in the gaps with the right partners to launch his first idea on Kickstarter. For his second campaign, he enlisted additional partners to help him surpass even his loftiest expectations.

Derek says he got lucky with Haven Safari's first prototype. That beginner's luck, combined with a great idea made Haven Safari possible. 

In 2018 Derek's focus word was "creativity."  In 2020, he focused on enterprise. There came a moment in his entrepreneurial career when Derek realized that he needed help.

During the pandemic, a scam artist's work helped drive customers to Haven Safari's website which spiked sales, and Derek seized the opportunity to grow.
Links
Note: As an Amazon Associate, Art of the Kickstart may earn a commission from qualifying purchases.
Sponsors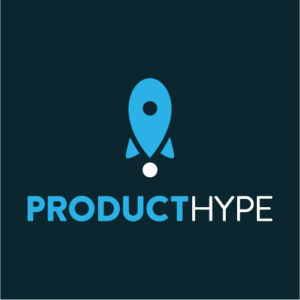 Art of the Kickstart is honored to be sponsored by ProductHype, the leading crowdfunding newsletter. Publishing weekly, ProductHype showcases five of the best, most innovative and exciting crowdfunding projects in an absurdly unique way. Their audience of more than 300,000 crowdfunding fans regularly back featured products and eagerly awaits the newsletter to learn about the new ideas that creators are bringing to market. Learn more about having your project featured in ProductHype, or join the HypeSquad today!
Transcript
View this episode's transcript
Roy Morejon:
Welcome entrepreneurs and startups to Art of the Kickstart, the show that every entrepreneur needs to listen to before you launch. I'm your host, Roy Morejon president and founder of Enventys Partners, the world's only turnkey product launch company. From product development and engineering to omnichannel marketing, we've helped our clients launch thousands of inventions and earn more than one billion dollars in sales over the past 20 years. Each week, I interview a startup success story, an inspirational entrepreneur, or a business expert in order to help you take your launch to the next level.
Roy Morejon:
This show would not be possible without our main sponsor, ProductHype, the weekly newsletter that goes out and shows you the best inventions that just launched. Make sure to check out producthype.co and join the hype squad. Now let's get on with the show. Welcome to another edition of Art of the Kickstart. Today, I am super stoked because I am speaking with the founder and creator of Haven Tent, Mr. Derek Tillotson. Derek, thank you so much for joining us today on Art of the Kickstart.
Derek Tillotson:
Absolutely. Thanks so much for having us. We are a week into our campaign and we've already done more than our first campaign did. We've two X-ed, our first campaign, and this is only a week into it now. So things are going great.
Roy Morejon:
It's killer man. And I love the intro that you gave me. I know you've been working on this product and the evolution of these products for years and years, and you're a two time creator. The last campaign ran over a couple years of ago. Now like you said, you've superseded those funding. So give our audience a little bit of your background and then let's talk about this product that you just launched.
Derek Tillotson:
Absolutely. Thanks again, Roy. So, the story of how I came up with the Haven Tent is I guess pretty basic. It was kind of a leap of faith on my part. Every year, my wife and I pick a theme for what we are going to do that year. And we made 2018 our year of creativity. And with my previous career being in sales and marketing, I found that I was a little bit predictable in what I was doing every day and not really challenging myself. So I wanted to do something creative that year. And I was laying in a regular hammock up at our ranch in Oregon. And I just had this idea, what if I was laying flat? What if I wasn't curled up like a banana, like in a normal hammock and what if I didn't have pressure on my sides?
Derek Tillotson:
And from that, I just started to kind of create and sketch in a notebook how I would solve that problem of laying flat in a hammock. And what I found when I returned to civilization and started doing some Google searching was that I'd kind of stumbled into something new, something that wasn't being done by any other hammock companies. But at the same time, knowing nothing about product design, knowing nothing about getting something manufactured or whatever, knowing really very little about hammocks themselves, I didn't really believe that I could be the one to bring it to life. And I was so close to hanging it up and forgetting all about the project.
Derek Tillotson:
But then I remember, "No, this is my year of creativity. So I'm at least going to pursue it to a prototype." And we got lucky with the first prototype. It worked a lot better than our second, third, and even fourth prototypes did. And so a little bit of beginner's luck matched with good timing matched with a good idea. And about a year and a half after that first experience there at the ranch where I had the idea, we launched our first Kickstarter campaign and I kept it completely secret up to that point. Even my close friends and people in my family didn't know that I had.
Derek Tillotson:
Because it was so weird, like, "Derek is doing … he has a hammock? That's so strange." And so I really kept it on the DL and then kind of went public with the Kickstarter. And then I just was so nervous because I realized that all of my sales and marketing background had … I'd set the bar pretty high. So I'd set these really high expectations for people. And as I'm boxing up these first tents myself to send them out after the Kickstarter campaign, I was so nervous that I would've set the expectation too high and that people wouldn't like it. But people loved it, and that's been the best part of this whole ride is hearing people's feedback and their experience on our product. It's been a great journey and I'm so happy that we took that leap wanting to build out my year of creativity.
Roy Morejon:
So Derek, I think it's a beautiful story, I love it. And I think there's a point there where it's like, you had to force yourself to kind of go on to that next step. And there are so many entrepreneurs that just give up. They're like, "Nah, someone else can do it." Or, "Someone else will do it better," or, "It's already been made. I probably couldn't make it any better." What kind of nuggets or wisdom or moments of inspiration do you think helped you besides the mindset I think that you and your wife shared of that year, that kind of helped you get it to that prototype stage where you're investing time, capital, all of those things away from other things that you could be doing, but started to pursue it even further?
Derek Tillotson:
Right. Right. Right. So, first, it was kind of me wanting to see it through. And then when I saw just the glimmer from that first prototype, and I thought, "Man, this is something that I would want." And it kind of came down to the why, because I could have put that creative energy into any number of things, but I love the outdoors. I love camping. It's a passion of mine, but I found there was a correlation that I would have all of these great days camping and then the nights would be miserable. And then you'd be laying there at like 4:00 in the morning just waiting for the sun to come up so that you can get out. Because sleeping, you can forget about sleeping and get back to all of the activities that you came there to see.
Derek Tillotson:
And then maybe by day two or three or four, you'd be so tired that you would sleep all night, just because you're being so sleep deprived. So for me personally, sleep has never been the highlight of the camping experience. And so, having an idea that I thought would improve my own experience. Like kind of selfishly wanting to build the product for myself. That definitely helped with the motivation too. But then once I laid in our first prototype and it worked and I saw that glimmer, all of sudden I started to get excited about the idea about the potential business behind it. Like, "Wow. If I'm interested in this, other people might be interested too."
Roy Morejon:
Absolutely. So how'd you come up with the name?
Derek Tillotson:
So I bounced around on names for a long time and made this whole list, did the random word generator, just trying to hit it lucky, asking people what I should call this thing. And I kept kind of writing out what I wanted this thing to be. And I wanted it to be a shelter. I wanted it to be like safety. I wanted it to be a refuge. There was all these elements and they all kind of pointed towards the word haven. And I know that there's a lot of things that have that name attached to it. So it was like kind of trying to swing for the fences where if I can attach Haven Tents to the word haven so people think of haven, they think of me first, that would be a pretty cool end game. And so, it's what our product is. Our product is a haven for people that want to find a good night's sleep outdoors.
Roy Morejon:
So if 2018 was the year of creativity, what's the year of 2022 and what's motivating you these days?
Derek Tillotson:
Yeah. 2022 is the year of the enterprise, because I realize that I have been doing so much myself. For the first six months or probably for the first eight months, if you received a Haven Tent, it was packaged by me. And if you received an email from Haven Tents or you saw anything, it was 100% me and I've always been kind of an independent worker. And so that was easier in some ways, but I knew that it wasn't sustainable and scalable. So slowly, we've been adding on our team. And now we are a team of three here in Sandy, Utah, which for a company doing what we do, it's really small. And so, this is the year of the enterprise. I want to scale and get it to a point where you can put on growth without blowing me up or any single employee up. So, that's the year of the enterprise.
Roy Morejon:
Nice. So again, I think there's another story there as well in terms of the entrepreneur that does it all. Was there kind of that aha moment of, "This is just too much for me to manage on my own and it's time to hire," and who was that first hire?
Derek Tillotson:
Yeah. So the first hire was somebody to put tents in a box just because that was getting overwhelming and kind of a strange part of our growth story. It happened during COVID where we were putting tents in boxes, there was a spike in the outdoor industry in general. And then all of a sudden, we saw just sales start to just explode. And I didn't really understand where it was coming from. Then people started sharing links with me that our images and our video had been picked up by scam, by Chinese scam artists that were basically running bait and switch scams using our IP and putting hundreds of thousands of dollars worth of advertising budget behind these scam ads.
Derek Tillotson:
And so unintentionally, that was driving a ton of traffic towards us. And so, it came to a point where there were too tents in boxes at that point. So that was my first hire, was somebody to help with that. And then it became communications and helping somebody … I have a unique set of skills, but they're not necessarily eCommerce skills. I have a background in content generation. I have a background in sales, but not in the eCommerce space. I've been giving sales presentations my whole life. And so that's kind of been my background.
Derek Tillotson:
And so how to run a Shopify site as our site was growing and scaling and starting to have issues, that was my second pick up, was somebody who could help with the eCommerce space. So, that's kind of what the team is today is kind of rounding out some of my inadequacies. My first listing to try to find an eCommerce manager, I basically said, "Hey, we are a growing company." This is in the ad. "We are a growing company that's based off of one guy and I need help. Here's what I'm good at. Here's what I'm bad at. Message me if you're good at this stuff I'm bad at." And it was like trying to find the other piece of the puzzle to hopefully balance some of that stuff out.
Roy Morejon:
Nice. Well, let's take a trip back two years ago when you launched the first product for the first time, how did you first get introduced to crowdfunding and how did you know that that was going to be the right path for your first launch?
Derek Tillotson:
Yeah, so I've been observing the crowdfunding space and Kickstarter for years just as a consumer. I bought a couple of things on there. And so I've kind of been on that side of things. And so when I saw that … as you mentioned, Roy, I'd already spent time. I'd already spent money and invested quite a bit into this, even on the DL, trying to keep it quiet from everybody. Not wanting to necessarily go public just from the … being afraid of failure and being a public failure versus a quiet failure. And so I kind of scaled it to a point when I was ready to place that first order for the first batch of tents. And it was a lot. And then I'm looking at that going, "Man, how am I going to …
Derek Tillotson:
I could fund it myself personally, but that's not going to be fun, and then I'm going to end up with all these tents. I'm going to try to sell them." So Kickstarter for me was just a natural fit. Because I actually needed the kickstart. I didn't come to the table with a capital account or whatever. I didn't come to the table with all of these resources. And I just wanted the advertising side of Kickstarter, which is kind of what I've been doing with the second Kickstarter. The objective has been different. From the first Kickstarter, my objective was to bootstrap the thing and make some money so that I can pay for that first round of production and try to sell some tents.
Roy Morejon:
So what's changed given the first one you were quiet on it and cautious, and now this one, a lot of success, a lot of feedback, a lot of backers coming into the project? What are some of those things that you've changed or learned along the way that you've now put into this launch, making it so successful?
Derek Tillotson:
Yeah. So, if you think of the leap of faith in Indiana Jones. That first Kickstarter, yes, I had a manufacturer that I had found, I had prototypes, but there were so many uncertainties. Again, being kind of the only one at the helm or in the boat at all, it was this thing where I was very, very cautious and so not wanting to overspend on ads, not wanting to … And so, I was trying to keep things pretty restrictive and consolidated. Now compared to our second Kickstarter, I've actually, since that first Kickstarter and for the past two years, I've been reinvesting in inventory. And so all of the tents that I'm selling today as part of our Kickstarter, I've actually already bought and paid for and they're on their way to us.
Derek Tillotson:
And that was out of necessity just from the craziness of 2022, not knowing what's going to happen. And the last thing I wanted to do was disappoint my backers. And so I wanted to get those ducks in a row beforehand. And so, I know how many tents I have, they're already on their way. In fact, I think the first batch of tents for the US are going to be delivered here to our warehouse tomorrow. And so, I'm feeling a little bit more prepared. Now we also have other products that we are selling on our website.
Derek Tillotson:
And so now it's not just the one thing and what I hoped would happen and what has happened is as people are seeing our Kickstarter, it's not for everybody, but they're finding our other products that will be a better match for them. And so, what is it called? The secondary benefits or whatever of a Kickstarter? One of your team members used the perfect word for that. But right now, we're in a better position to capitalize on those secondary benefits.
Roy Morejon:
Yeah. I think what's really interesting is you've gotten a lot of feedback now over the years from the community that you've built and the people that have seen the product in the wild or friends that are using it or whatever, and especially for this campaign with hundreds of backers already supporting it, how have you gone about managing some of the feedback that they have or product recommendations for future items or add on items to the tent?
Derek Tillotson:
Yeah, that's been great. And hearing from that community, a big part of Haven Safari, which if I can kind of explain, when we launched Haven Tents, it was with a backpacking version of the tent. It was targeted towards being lightweight, something that you could carry. And then we were looking at how our users were using the tent and we found that a lot of them were setting it up in the backyard or taking it car camping or motorcycle camping. And so the weight that I had put such an emphasis on personally was not an issue for like 50% of our users didn't really care much about weight. So then I thought, "Well, if weight isn't important to them, let me see what I can do if weight's not important to me on a manufacturing standpoint." So, those are some of the changes that we've made for Safari.
Derek Tillotson:
And so the feedback has been great, honestly. Some people will say, "Well, it's too heavy for backpacking," which is the whole point. And it's so easy to say, "Yes, it's too heavy for backpacking, check out our other tents." And so we're kind of redirecting them there. But I have been answering all of the comments that come in on our Kickstarter campaign, people with add on ideas and different things. And it's such a cool way to crowdsource and see what other creative ideas people are bringing to the table to make our product even better. And if it rolls out, this go around, great. But if not, definitely putting those into the idea and the feedback bank. Anytime that you can get feedback that is constructive and positive, people that like your stuff that are trying to make it betters, that's the best kind of feedback you can have as a product creator.
Roy Morejon:
Absolutely. Well, speaking of creative, I absolutely love the video that you guys did this time. What led to kind of that intro piece on the video to kind of be like that ha-ha of just, "Hey, I'm good. This is amazing."
Derek Tillotson:
Yeah. So in our Kickstarter video, those of you that haven't seen, it's my future brother-in-law, Pete, and he is a castaway and he's washed up on that island. He's built in SOS out of logs on the beach. And he's sitting there and he sees a ship and he runs out, he's trying to call it. And then he sees a boat or a box that floats to shore and he opens it and in it is a Haven Safari, one of our hammock tents. And he sets it up, he's sitting on the beach with a coconut, and then he's taking down his SOS sign, like, "I'm good to stay." And I had that idea as I was … it was kind of in a four quarter that I had that idea, because again, with my background in content creation, I shot all of that and edited it all and did everything for the video.
Derek Tillotson:
I've been making videos longer than I've been making hammocks. So I took my skills and kind of applied it to there. But I was driving to the office like, hey, humor is kind of the hook of Kickstarter. People don't necessarily want to be sold, or I guess they come here wanting to be sold, but they also want to be entertained. And so in the shortest way possible, I felt like that was a fun way to show the value that our product creates. Like making sleep just amazing outside, making sleep the highlight of camping. So I felt like that was a fun way to do that.
Roy Morejon:
Absolutely. Speaking of value, you've been working with us here at Enventys Partners for a while now on this launch. What were some of those considerations that you went through in terms of choosing an agency to partner with on your second go around?
Derek Tillotson:
Yeah. So you guys actually helped me at the very tail end of the first go around as well with some of the ads to kind of put … Once I knew that I was over my fundraising minimum, like I have to at least raise this much, I was able to kind of narrow the margins a bit and start doing a little bit more ad spend. So based off of that positive experience, and then I reached out to a few different agencies, and honestly, you guys came back so professional, so responsive, and so concise. And I could tell that, as part of my year of enterprising, it's finding the players that will help expand that.
Derek Tillotson:
And if they work in this building, great, but it's also finding those types of partners that are working in other buildings that you have a team of not two or three, but of, I'm not sure, tens or maybe 100 people. I don't know. But there's a whole lot more going on over there as far as marketing experience than there is here in this room with me. So that's why I wanted to find a good partner that I could enterprise with.
Roy Morejon:
Absolutely. Well, the team is stoked to be working with you on this amazing product as well. Last group of feedback, what's been the biggest surprise of this campaign or combination of both campaigns?
Derek Tillotson:
Yeah. The biggest surprise of the first campaign was COVID, it ended and two months later, the world shut down. I had to try to make tents. And so, that was the big surprise of the first campaign. Hopefully, there's nothing crazy after this one, but I would say that the surprise has been the pace of the response. We did more, I think, in the first two hours of this campaign than we did in our first full day of the first campaign. We did more in the first 24 hours of this campaign for the first … Sorry. We did more in the first two days of this campaign for Haven Safari than we did in our entire first campaign. That was a month.
Derek Tillotson:
So we raised 100K in the first two days of this campaign. And now on Monday, we've been going for a week, it's today and we've raised 200K. So, we've doubled our raise from our last campaign in the first week. And that's been the biggest surprise is that the response has been so great, because, I should mention this, that I've never seen a glamping hammock. Hammocks have always been either just like backyard lounging hammocks, or they've been backpacking hammocks that are lightweight and things. There's never really been a full glamping tent version of a hammock.
Derek Tillotson:
And so this is really the first product to be in that space. And when your team was asking about competitors and things that are similar, I really didn't have an exact match because there's really nothing like it. And so, I've been pleasantly surprised to receive the feedback that people are actually looking … This is something that the world wants, and that's been really, really exciting to see.
Roy Morejon:
Absolutely. Product market fit and validation. That's all an inventor could ask for at this point. Right?
Derek Tillotson:
Yeah. Yeah. There.
Roy Morejon:
Awesome. Well, Derek, this is going to get us into our launch round where I'm going to rapid fire some questions at you. You good to go?
Derek Tillotson:
Yep. I'm ready.
Roy Morejon:
So what inspired you to be an entrepreneur?
Derek Tillotson:
I grew up in an entrepreneurial family. I've watched people ever since I was a little kid, create their own thing, be in charge of their own schedule, be in charge of their own life. Not letting somebody else attach a value to you and your time. And so that's what I've always wanted to do. My big motivation in life is not how much money can I make. It's how much quality of life can I have with my family. And an entrepreneur is the best way for me to spend time with my family.
Roy Morejon:
Absolutely. So, if you could meet with any entrepreneur throughout history, who would you want to have a hang with?
Derek Tillotson:
Elon, just because there's very few people that I think are changing the world forever. And I think he is one of those guys that is changing the world forever. And I think he'd be cool to meet with. So Elon Musk, when you listen to this podcast, I'd be happy to go to lunch or something. I actually drive a Tesla too. That's the guy that I would like to meet.
Roy Morejon:
Let me see if I can coordinate that for you. What would be your first question for him?
Derek Tillotson:
Whenever I meet somebody who is … and there are a lot of people that would fit this description, but more successful that have done more than I have, I always ask them what I could do better if they're familiar with my program and with what I'm doing, what can I do better? And so I would love to hear how I could make my product or my business. Because I'm sure there's things that I'm missing. So, that's something that I've always tried to live by. What could I do better whenever I meet somebody who is higher up on the entrepreneurial food chain, which is a lot of people.
Roy Morejon:
Yeah. Any books you would recommend to our audience?
Derek Tillotson:
Books. Oh man. Books to your audience. I love The Alchemist. I forget who the author is, but it's just such an inspirational story. I read to my kids every night and that's, I think, one of the next ones that I'm going to be reading to them is The Alchemist. It's a great story. It's beautiful. It's short. But the message thought there is super powerful.
Roy Morejon:
Paulo Coelho, I think it's [crosstalk 00:25:15]-
Derek Tillotson:
Yeah, I can't pronounce.
Roy Morejon:
… that I would say.
Derek Tillotson:
It was in Portuguese. Yeah. Right?
Roy Morejon:
Great read. Absolutely. There's so many lessons in that book. I've just finished it later last year and probably going to reread it again, just a solid readthrough all the way.
Derek Tillotson:
But How to Win Friends and Influence People, Think and Grow Rich. I was raised on that stuff. And so all of that stuff has been super powerful.
Roy Morejon:
Definitely. What advice would you give to a younger you in terms of a new inventor entrepreneur that's looking to launch their invention?
Derek Tillotson:
Wow. The younger me. It would be to skill up. If you meet a challenge, it's so easy just to go the other way and you gain so much more by meeting it head on, skilling up to conquer the challenge rather than trying to work around it. So for instance, I knew nothing about how to run ads on Amazon or how to run ads on Facebook and things, paid marketing. I knew nothing. Now, I'm not an expert, but I've skilled up in that space. Building things with 3D models. My first versions of the Haven Tent, I built out of paper because I didn't know how to render it online. And learning that skill now makes me so much more effective in what I'm doing. So now if I need to build something, I build it online in like two minutes using 3D rendering software sketch up and I'm set. And so, skilling up has been painful, it's been very, very time consuming, but at the same time, I'm so much better because of it.
Roy Morejon:
Nice. So Derek, what's one product that's made your life easier during the pandemic?
Derek Tillotson:
One product that's made my life easier during the pandemic. Man, I guess I probably should have got these because you get good answers. You asked me if I wanted these questions before and I said, "No, I'm good." But one product that has made … in the pandemic.
Roy Morejon:
Great opportunity to pitch Haven Safari, you know?
Derek Tillotson:
Oh my goodness. I can't believe I missed that. Haven Safari has been great. You know what, listen. So one product that everybody needed during the pandemic for sure was Haven Safari. But I'm just thinking of how grateful I am for my computer. Then I'm going to plug Haven Safari later, but to think the international business that I've able to create without ever going to China because of the pandemic, without ever going to Europe because of the pandemic. We do about a third of our total business in Japan, about a third in Europe, and then about a third here in the US.
Derek Tillotson:
And the fact that I've been able to build an international business with a tangible product that's being shipped all over the world now on my computer and connecting with people and just … I'm so grateful that even 10 years ago before I could edit and do all these things that I can do, it would've been impossible. And so, so happy for my computer. But yes, I will put in a plug here for Haven Safari because there are so many people out there that love the outdoors. They like to fish, they like to hunt, they like to hike or whatever. There's so many reasons to go outside.
Derek Tillotson:
And then sleeping is just a misery. You're sleeping on the ground, it's uneven, the roots in your back, or you're trying to [inaudible 00:28:44] the hammock just all bundled up. The Haven Safari and the rest of our products, the Haven Tents really makes sleep the highlight of camping. It's like you somehow took a little piece of your mattress and carried it out into the woods with you. It's like a little floating bed. And we get so many people that tell us, "This is more comfortable than my bed at home." And that is like, as a creator, just so great to hear. There's a few people, a little crazy, a little bit out of the box, but people that have actually gotten rid of their beds at home and hung up Haven Tents.
Derek Tillotson:
I don't recommend this if you are in a relationship, I'm assuming these guys are not, but they swapped out their bed from home with Haven Tent because it helps their back or whatever. I get so many emails from people saying, "Hey, thank you so much. My wife is willing to camp with me again for the first time in 40 years," or whatever. And so, if you love the outdoors, but thought, "You know what, I wish I could get a good night's sleep out here," then the Haven Tent is for you.
Roy Morejon:
Amazing. Derek, last question in the launch round, and given that you've launched two campaigns now, really interested to hear your feedback on what the future of crowdfunding looks like.
Derek Tillotson:
Yeah. It makes so much sense. Because it helps startups like me when I needed money before production, because it would've been so much more personal risk and so much more personal things at stake, plus, who knows if it would even work? The fact that you can basically launch a company to see if there's demand for your product, and then everybody buys it before you actually even make it, that is just beautiful. So, from a launch standpoint, it's amazing. And then for more established companies like we are now where we don't necessarily need the capital to make a product anymore. For us, it's the advertising, it's a community of people that are looking for new stuff. People don't go to Kickstarter because they want to find something that's tried and true and tested with a billion different five star reviews.
Derek Tillotson:
They're looking for a product that's like new, exciting, and something that is experimental. And they're going to give you like a little bit of room as far as getting it exactly right. Because they understand that they are supporting part of the creative process. And so the fact that crowdfund appeals to both brand new companies that don't have any money and established companies that are looking to ratchet it up to the next level, crowdfunding is here to stay. Absolutely. And I'm so, so excited to see what other products you guys help bring to market. And hopefully, we can bring more products to market in the future.
Roy Morejon:
Absolutely. Derek, this has been amazing. This is your chance to give the audience your pitch, tell them what you're all about, where people should go, and why they should check out Haven Safari.
Derek Tillotson:
Yeah. So, we make sleep the highlight of camping, and that is kind of our slogan. Every day we wake up and we're … the only thing better than our tents is our customer service. And if you look at our reviews, everybody will agree on that. We have a small team, but because we're small, we're able to really care. And I always joke around that I'm looking forward to being so big that I don't have to listen to any more of this feedback, but the truth is that we're building a culture that understands and listens and is committed to making our product better continually.
Derek Tillotson:
And so check out Haven Safari, it's live on Kickstarter right now. It is available. We are one week into a 40 day campaign. And we have a finite number of tents that will be available in June. And so, I suspect that we will sell out of the tents that are available for June fulfillment. We'll have to make a new number of [board tier 00:32:34] for later in the summer or something, because there is a lot of attention and a lot of energy going towards Haven Safari. So check it out if you want it to be a part of your summer and take action before it's too late.
Roy Morejon:
Absolutely.
Derek Tillotson:
Thanks much. This has been awesome. I love talking Haven and I love talking to entrepreneurs.
Roy Morejon:
Awesome, Derek. Yeah. Just watching this campaign, I think we've had a half dozen backers come in once we started. So this has been amazing. Audience, thanks again for tuning in. Make sure to visit artofthekickstart.com for the notes, the transcript, links to the active campaign. And of course, got to give a shout out to our crowdfunding podcast sponsor over at ProductHype, the top newsletter for all the new products that just launched on Kickstarter. Derek, thank you again for joining us today on Art of the Kickstart. It's been a pleasure.
Derek Tillotson:
Thanks, Roy.
Roy Morejon:
Thank you for tuning into another amazing episode of Art of the Kickstart, the show about building a better business, life, and world with crowdfunding. If you've enjoyed today's episode as much as I did, make sure to show us some love by rating us and reviewing us on your favorite listening station, whatever that may be. Your review really helps other founders and startups find us so they can improve their craft and achieve greater success like you. And of course, be sure to visit artofthekickstart.com for all the previous episodes. And if you need any help, make sure to send me an email at info@artofthekickstart.com. I'd be glad to help you out. Thanks again for tuning in. I'll see you next week.
Podcast: Play in new window | Download
Subscribe: Apple Podcasts | RSS