In this episode of Art of the Kickstarter, we spoke with Patrick Castellano, Founder of Gadget User. Gadget User's website shares the latest and most innovative creative tech products. From highlighting startups and e-commerce brands to reviewing innovative products, Patrick and his team have built a brand with a loyal following of tech enthusiasts. Listen to learn how a young entrepreneur turned his digital marketing background into Gadget User.
Short on time? Here's what we talked about.
Giveaways have helped the website partner with over 100 brands in the tech industry. Giveaways are a two-way street bringing partnerships to Gadget User and virality for the brands. 

An omnichannel approach is important to reap the benefits of different platforms. Staying on one platform limits your exposure. Patrick discusses the engagement newer channels like Tik Tok have amassed in a short period of time.

Learn how to build trust and credibility through a website while launching a campaign on Kickstarter or Indiegogo that you can use after your campaign ends.

Gadget User prioritizes searching for new products to feature and leverages product submissions and staff searches. This process allows the team to connect with more creators, and increase their engagement.
Links
Note: As an Amazon Associate, Art of the Kickstart may earn a commission from qualifying purchases.
Sponsors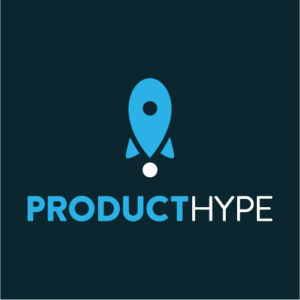 Art of the Kickstart is honored to be sponsored by ProductHype, the leading crowdfunding newsletter. Publishing weekly, ProductHype showcases five of the best, most innovative and exciting crowdfunding projects in an absurdly unique way. Their audience of more than 300,000 crowdfunding fans regularly back featured products and eagerly awaits the newsletter to learn about the new ideas that creators are bringing to market. Learn more about having your project featured in ProductHype, or join the HypeSquad today!
Transcript
View this episode's transcript
Roy Morejon:
Welcome entrepreneurs and startups to Art of the Kickstart, the show that every entrepreneur needs to listen to before you launch. I'm your host, Roy Morejon, President and Founder of Enventys Partners, the world's only turnkey product launch company. From product development and engineering to omnichannel marketing, we've helped our clients launch thousands of inventions and earn more than $1 billion in sales over the past 20 years. Each week, I interview a startup success story, an inspirational entrepreneur or a business expert in order to help you take your launch to the next level. This show would not be possible without our main sponsor, ProductHype, the weekly newsletter that goes out and shows you the best inventions that just launched. Make sure to check out producthype.co and join the hype squad. Now let's get on with the show.
Roy Morejon:
Welcome to another edition of Art of the Kickstart. Today, we're going to do things a little bit different because we are speaking with Pat Castellano, founder of Gadget User. If you haven't heard of Gadget User, you definitely should check it out. The website, it is a website that shares the latest and greatest in creative tech products. They get to highlight all the new startups and existing e-commerce brands and they get to find and review really cool products on all the cool crowdfunding sites like Kickstarter and Indiegogo. But also they've highlighted different products from CES, Amazon, and people that are running e-commerce websites as well. So Pat, thank you so much for joining us today on Art of the Kickstart.
Pat Castellano:
Thanks so much for having me, Roy. I'm so stoked to be on your show.
Roy Morejon:
Yeah, me too, man. I mean, you're certainly a young entrepreneur. Last week, we had an even younger entrepreneur than you, but what I'm really excited about is kind of learning your genesis and evolution into what led you to be an entrepreneur. So if you would, tell the audience a little bit about your background.
Pat Castellano:
Yeah. So I'm from Adelaide, Australia, Beachside down the South Coast. I've been a digital marketer ever since I was a teenager. It's just been something I've enjoyed doing with my time, especially my spare time, just hobbies and growing from all these mistakes I've made when I was young. I'm 24, like you said, and kudos to all the young people who've already been on your show, and especially that 15-year-old kid with the playing cards. It's great to see so many young people just giving it a crack.
Pat Castellano:
Yeah, so I founded Gadget User, which is just a platform which showcases the latest and innovative tech products in the industry today. And how I got there was quite interesting. So about five to six years ago, I was kind of introduced to a public figure called Will Mitchell. He was the founder of StartupBros, and he had this one comprehensive guide on how to import from China. So that kind of leveled me up at that early age and I just got really interested in the whole just mythology of just importing.
Pat Castellano:
So that led me down to a path where I was importing just really gimmicky products from Alibaba. One in particular was the Bug-A-Salt gun which shot out salt to kill flies. It was like a counter foot fit at that time and I didn't really know too much about trademark infringements and stuff like that. So I kind of got out of it okay. In the end, I sold out all my inventory and I was quite successful in that regard, but I never took it to the next level in terms of private labeling or ODM or any of that, which was okay at that time. Like I didn't know how to really take it to that next level.
Pat Castellano:
So I stopped there. I realized that wasn't really for me, and I was more interested and intrigued with the promotional side of things, so in terms of like copywriting and just like advertising the product. At that time, it was just eBay to be honest with you. So nothing too special. So that's when I created Gadget User. This platform is mainly made up of tech enthusiasts. We work with startups on all platforms: Kickstarter, Indiegogo, the CES, Consumer Electronic Show, even just like Amazon and Shopify normal e-commerce brands, anything really that is tech and gadgety.
Pat Castellano:
We also just released a giveaway section on our site. So we also promote our clients through custom-made giveaways. This is where we've been able to work with over 100 brands today in this industry, and we've been able to help them with the virality part of building up their audience and creating these custom giveaways for them. We've found it to be one of the most effective channels for them. And nowadays with the whole cookie apocalypse, third party cookies being deprecated by Google and all the big media platforms, you're going to see people moving more towards the organic side of things in terms of just organic search and growth, SEO, and email because it's just hard to not remove. Like it's always going to be that, and it's just one of the safest channels to invest your capital in.
Roy Morejon:
Nice. Let's talk about Gadget User as a platform and your team, because when we talk about these crowdfunding campaigns, it truly takes a team to launch them. So assuming that same methodology, if you will, for the website. So how are you all working together and what does that team look like in terms of the content creation side and now the giveaway side of the business?
Pat Castellano:
Yeah. So our team, our main headquarters is in Australia. We've got about eight writers now. Some are also in the States, so in the US, because it's just easier with groundwork and most of our clients are from the states. And then we've also got a few VAs, so virtual assistants, who help us push our media assets together, do social posting. We try and get at least five products added to our site each day just so we're kind of robust and up to date.
Pat Castellano:
And on top of that, we even have a video reviewer who does custom YouTube video reviews of tech gadgets if you send it to us. So like real unboxing videos that are authentic and really sell it to customers because it's just such a great way, It's more user centric, and it's great seeing it firsthand from someone who knows what they're talking about when the product's in their hand. So that's just kind of like a small rundown of our team. It's not so big, but we're growing at a capacity that we think we're going to get bigger and bigger and become one of the recognized promoters in this space.
Roy Morejon:
Nice. So when you were creating the blog initially, obviously taking your SEO background into it, what was that process like in terms of seeing potentially what the next few years of what Gadget User would look like? And then how did you go about deciding what features or how to highlight more giveaways on the site?
Pat Castellano:
Yeah. So our site started from really nothing. We had to pivot a lot just to keep up with our competitors like Gadget Flow who are the main prominent players who do those promotions for the crowdfunding platforms. But sometimes we do see that they don't actually provide a ROI for their customers. And to be frank, I'm not trying to disrespect Gadget Flow, their platform is great to be on and I highly recommend anyone who does run crowdfunding platform to try and get on there because having that authority is great and that's kind of where we've come in and we're saying to our customers that it's not just one brand you should get your brand onto, it's multiple. You need to have that PR recognition from a lot of different players in the market just to build that trust.
Pat Castellano:
So we just originally started with blog content and that's kind of where we kind of stopped and said to ourselves we need a better way to promote our clients' work. So we decided that we wanted to run giveaways for them. So instead of them getting gleam and doing it themselves, we'd combine it in our package which kind of was tailored more on the top side and where it would come with our platform as well. So that would include video unboxing, standalone product review features, social media bolster amplification. So leveraging email was critical. So the customers really need to be nurtured and turned into buyers, and we had that solution packed in for them.
Pat Castellano:
So we had to engage them with educational based marketing which nurtures across multiple touch points. And one of the best ways to do that was with a giveaway which is basically a multi-touch point campaign for our clients. So what that kind of looks like. From a step-by-step process, we'd create a standalone product feature, an email series that educates the customer. And when I say educate, it could mean a lot of different things. It really depends on the product. So it could be the benefits, the drawbacks, objections people are having with the product, different standpoints, the theme at that current time and day, like is it around Mother's Day? Can we use that for the giveaway promotion and have a twist in that? Just a different angle.
Pat Castellano:
We even also use the AIDA framework for a lot of our standalone product reviews. The AIDA framework is just the awareness, the interest, desire and action. So we kind of put that into the content itself so the end user does make that final action. And when I say final action, that kind of leans more down into the end of the final of our email series pitch which is like a post giveaway discount announcement. So at the end of the giveaway, a winner will win. But then we do provide a discount code to all the people who didn't make it to the end of the winner's line. And that just encourages them to make a prime purchase decision at the end of the giveaway. So it's like a disguised sales funnel, and that's just been a great way just to generate the sales for our customers.
Roy Morejon:
Nice. So you had talked earlier about this omnichannel approach. Can you tell our audience why it's so important for any brand, whether it be crowdfunding something that's on Amazon or a Shopify store of why this is so important going forward. Because I know you had mentioned the pixel apocalypse and all of that, maybe tear that down and be a little bit more educational around why this is important for all these young brands.
Pat Castellano:
Look, especially with just the social media giants coming out like TikTok recently, like that was one of the most downloadable apps I believe last year. And I think, I'm pretty sure the engagement on that channel alone has just far reached on the horizon against all of the other tech giants like Facebook and Instagram. So you really need to be up to date with what's going on and really confined to those behavioral changes in that landscape, otherwise you'd be left behind. If you were to just stay on one social platform, you're not going to reap the rewards of being on all these different channels. With that being said, it's hard for new startups to actually build media assets for all of these social channels. So that's why you should get help from brands like Gadget User and Gadget Flow because they will actually help you in the mix of creating these assets for you at a cost that's quite affordable. So those are just some other additions to that, yeah.
Roy Morejon:
How do you guys go about finding all of these new startups that you're listing? I mean, five new products every day could be a lot, right? So how are you sourcing these new products and how are folks able to reach out to you guys and let you know about their new launch?
Pat Castellano:
So typically we run down a list on just XO and we find these great products just on the platforms alone like Kickstarter, Indiegogo. We look at the most recent and go straight to the tech categories. This is just like an uphill battle for us because it gets to the point where we've got a lot of them added already, so we're trying to find different avenues. So we do look at other tech sites that do showcase these products and we try and find great products that way as well.
Roy Morejon:
Nice. So I see that you guys are working with actually a handful of our previous client launches, Sleepout Curtain. So I think that was episode 365 that we did an interview with. And then currently you guys have a contest with, again, another one of our clients that we had on the show, Reviiv Plus, episode 377, for all those listeners out there. What I'm interested in is, with Reviiv Knee Plus, you guys have almost 30,000 entries on that campaign and contest. How did you guys go about getting that one so successful?
Pat Castellano:
So it even comes down sometimes to the product. Like if it actually looks good and it appears good, it's more expensive. The more expensive it is, we've found that more people are actually interested in it, which is quite an interesting factor to gauge. But using our platform, we've been able to navigate through a full cycle email series which does promote their product with our existing audience. So we've got over 25,000 tech enthusiasts ready to just see your product and see what they think of it. It's not just the people signing up, but you get to actually take our platform and use it to promote your product.
Pat Castellano:
There's even just the standalone product feature and the social amplification that comes with that. That's how they've been able to obtain all those entries in such a short period of time. Now they're going to be actually able to connect their… Like with that all being said, they were able to connect their email list to that giveaway. So they actually get to keep those subscribers and have those people signed up on that newsletter for the rest of their life unless they opt out, which is not the end goal for that. But we do see people opt out regularly after a giveaway runs, but it's not like a high percentage. It's only like a small amount.
Roy Morejon:
Do you find that those folks that are just in it for the freebie are actually good customers or good people to keep on lists?
Pat Castellano:
Absolutely, because when we run our giveaways, the people who miss out, they do get these advantages, whether it be a coupon. With that being said, coupons are also trackable. So that's another advantage you want to note down, especially as a crowdfunding business because with this cookie apocalypse, I'm sure in the next year it's going to be pretty dreadful. So keep that in mind. Coupons, you can see who actually purchased your product. But yeah, that's probably the main rundown on that. People who lose out of that giveaway still stick with you. It really depends on how well the aftermath of that email series goes and what you're catering and tailoring to them. So great content, more testimonials, better discounts. What can you do during a promotional season, and stuff like that.
Roy Morejon:
Nice. I know Gadget User's getting their traction now, but I'm excited to hear about where's the future of the site headed. What are you looking into and what are you going to be building out on the site?
Pat Castellano:
So we want to be a recognized tech gadget platform that every kind of crowdfunding platform knows about. We want to be at the forefront of that. We want to try and build out organic channel to over 200,000 sessions per month, which is definitely a big goal for us and I think we'll get there with our amazing team we have. That's probably one of our biggest core principles.
Pat Castellano:
And second to that is our giveaways. We want to keep pushing out these giveaways for these brands and building these amazing campaigns for them just to help them generate sales, especially at that early stage of their startup. Even if they are an existing business and they do peak out, whether it be like Indiegogo demand and they've made their funding but they just want to continue on, it's still good to promote your product. Like you shouldn't just stop at the finish line. You need to keep releasing new content.
Pat Castellano:
One other big factor to this all that I see some startups fail, especially crowdfunding campaigns, is they don't actually launch a website at the mix of creating their campaign on Indiegogo. If you're trying to build trust and building credibility, you kind of want to send those signals to your website. So post launch, like once you've finalized it, you have to have your own website ready there to go. Otherwise you're going to lose out on all the organic growth that you've just put into one external site that you barely have control over.
Roy Morejon:
Yeah. Solid advice there, Pat. Well, listen, this is going to get us into our launch round where I'm going to rapid fire a handful of questions at you. You good to go?
Pat Castellano:
Yeah, let's do it.
Roy Morejon:
All right. So what inspired you to be an entrepreneur?
Pat Castellano:
I'd say early on, it was probably me when I went to China. I had this university perk where I went to China and I went on a study tour and I just saw all these amazing just features and enhancements on infrastructure. One example was when I was in an underground railway station and they had these billboards of like portraits of alcohol, like just bottles of wine. They had their QR codes back there. Back then, it was about probably six years ago when QR codes was just like nothing. And people could just scan the QR code with their phone and they'd have that wine bottle the next day. Like it was just amazing to see some of the tech and advancements in China at that time.
Pat Castellano:
Teslas were on the road when nobody knew about Tesla in China. And I was just like amazed at… I like putting it probably back to Elon Musk, I don't know why, but just some of the crazy advancements in technology back then, it just made me think I want to be entrepreneurial like this and build something great or help other people. That's kind of what, yeah, groom me to that ambitious Pat, I guess.
Roy Morejon:
Nice. So if you could meet with any entrepreneur throughout history, who would you want to share a pint with?
Pat Castellano:
Probably Grant Cardone, to be honest, if you've ever heard of him. I'm sure you have.
Roy Morejon:
10X.
Pat Castellano:
Yeah, 10X. Mr. 10X man, yes.
Roy Morejon:
What would be your first question for Grant?
Pat Castellano:
I'd probably ask him like, what's the hardest thing you've had to overcome? I think he is a man of many and he's definitely had struggles in his past. So it'd be great to hear more about his upbringing.
Roy Morejon:
Nice. Any book that you would recommend to young entrepreneurs?
Pat Castellano:
The 10X Rule by Grant Cardone. Everyone who's young needs to read that book because it will take you to the next level definitely.
Roy Morejon:
Nice. All right. What do you think are the top three skills that every entrepreneur needs to be successful?
Pat Castellano:
I think even for me personally right now, one big sort of rule of thumb I have is optimism. I work with a lot of people from even like in… Like I work with people from Nepal, so I have to put myself in their shoes because some of the struggles I see day in, day out like no electricity or like no water and stuff like that, it's kind of mind boggling because you're living in a great country in Australia and you're seeing some of the stuff occurring in other countries, but they're still working and pushing out stuff. So yeah, just being very more empathetic and being more helpful to those people on your team.
Pat Castellano:
Another one would be patience. I think every great entrepreneur needs to be patient. They shouldn't think that it's the next day is when you're going to be successful. It takes time to grow. And yeah, lastly, empathy. So definitely just not holding back against people who've maybe hurt you in the past. You should just stay clear of that and walk away from anyone who tries to limit you or puts you down. Just keep going, man.
Roy Morejon:
Absolutely. So what's one invention that's made your life easier during this pandemic?
Pat Castellano:
Good question. Probably this standing desk. I got one from Autonomous. They sent me a standing desk to review. It's been great just because my back feels fine and I'm not going to hospital or anything. So I'm all good, Roy.
Roy Morejon:
Nice. All right, Pat, last question, and really interested to hear your take given that you've seen so many campaigns come through your site, but what does the future of crowdfunding look like?
Pat Castellano:
I think there's going to be no shortage of innovation. I think there's going to just be an insane amount of new stuff that's going to come out in the market. It's never going to end, especially with some of the products that have been coming to my house. Some of them like my team review from here and sometimes I'll send it to them, but I've just seen the most bizarre stuff. One example was like the half bike. I think that those guys are from Bulgaria, and it's basically like a tricycle. So if you ever come down to Adelaide, we can definitely ride it together or something.
Roy Morejon:
There you go.
Pat Castellano:
That is probably the coolest invention I've seen. It's basically like standing up on a bike, very compact and very cool. So yeah, in terms of the future, definitely the innovation is just going to keep growing and evolving. I think there will be more opportunity for more ways to raise funding in different payment methods, especially cryptocurrency.
Roy Morejon:
Nice. Well, Pat, this has been amazing. This is your opportunity to give our audience your pitch, tell people what you're all about, where they should go and why they should check out Gadget User.
Pat Castellano:
Yeah. So guys, don't be left behind. The cookie apocalypse has already started. You really need to start building out a mail list and keeping those people interested. So go to Gadget User, go to the footer and promote your product today and we'll be there to help you along the whole journey of your crowdfunding platform. We'll run a viral, large giveaway for you, and you'll definitely see great, amazing results, especially with the audience you'll be able to build. We also have a guarantee. If you don't get at least 1,000 people who sign up to the giveaway, we'll redo the whole giveaway for you for free.
Roy Morejon:
Amazing. Well, audience, thanks for tuning in. Make sure to visit artofthekickstart.com for the notes, the transcript, links over to Gadget User and everything else we've talked about today. And of course, I got to thank our crowdfunding podcast sponsor over at ProductHype, the top newsletter for new products that just launched. Pat, thank you so much for joining us today on Art of the Kickstart.
Pat Castellano:
I love to be on here, Roy. Thanks for your time, mate.
Roy Morejon:
Any time. Cheers.
Pat Castellano:
Cheers.
Roy Morejon:
Thank you for tuning into another amazing episode of Art of the Kickstart, the show about building a better business, life and world with crowdfunding. If you've enjoyed today's episode as much as I did, make sure to show us some love by rating us and reviewing us on your favorite listening station, whatever that may be. Your review really helps other founders and startups find us so they can improve their craft and achieve greater success like you. And of course, be sure to visit artofthekickstart.com for all the previous episodes. And if you need any help, make sure to send me an email at info@artofthekickstart.com. I'd be glad to help you out. Thanks again for tuning in. I'll see you next week.
Podcast: Play in new window | Download
Subscribe: Apple Podcasts | RSS