In this episode of Art of the Kickstart, we spoke with Isaiah Vang and Justin Kujath, the co-founders of Espresso Pig. Isaiah and Justin knew they had to do something about the waste created by coffee pods, but they didn't know how. After tirelessly researching the market and learning about different materials, the team started prototyping Espresso Pig's Pig Pods, but it wasn't an easy road. They faced design challenges and worked hard to find a workaround. Listen to learn how the Espresso Pig team successfully created a plastic-free coffee pod and launched their Kickstarter campaign.
Short on time? Here's what we talked about.
Breaking into a saturated industry is difficult, so Justin and Isaish focused on a niche community within the coffee industry. 

Justin and Isaiah conducted market research and were shocked to learn that their idea hadn't been attempted before. Market research matters.

Prototyping the product wasn't easy. Because they were attempting something new, the team had to learn to work with new materials that weren't commonly used in the manufacturing of coffee pods. 

Verbiage when marketing eco-friendly products can be a bit of a gray area. The Espresso Pig team focused their language on promoting their product as entirely plastic-free.
Links
Note: As an Amazon Associate, Art of the Kickstart may earn a commission from qualifying purchases.
Sponsors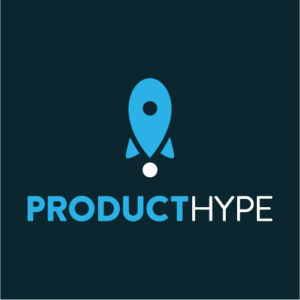 Art of the Kickstart is honored to be sponsored by ProductHype, the leading crowdfunding newsletter. Publishing weekly, ProductHype showcases five of the best, most innovative and exciting crowdfunding projects in an absurdly unique way. Their audience of more than 300,000 crowdfunding fans regularly back featured products and eagerly awaits the newsletter to learn about the new ideas that creators are bringing to market. Learn more about having your project featured in ProductHype, or join the HypeSquad today!
Transcript
View this episode's transcript
Roy Morejon:
Welcome entrepreneurs and startups to Art of The Kickstart. The show that every entrepreneur needs to listen to before you launch. I'm your host, Roy Morejon, president and founder of Inventus Partners, the world's only turnkey product launch company. From product development and engineering to omnichannel marketing, we've helped our clients launch thousands of interventions and earn more than $1 billion in sales over the past 20 years. Each week, I interview a startup success story, an inspirational entrepreneur or a business expert in order to help you take your launch to the next level.
Roy Morejon:
This show would not be possible without our main sponsor Product Hype, the weekly newsletter that goes out and shows you the best inventions that just launched. Make sure to check out Product Hype.co and join the hype squad. Now let's get on with the show.
Roy Morejon:
Welcome to another edition of Art of The Kickstart. Today I am joined by co-founders of Espresso Print Pig… Excuse me, Espresso Pig, check it out. It's active on Kickstarter right now. I've got Isaiah and Justin with me, really excited to hear their story and share it with our audience. So I'm just going to jump in. Isaiah, Justin, thank you so much for joining us today on Art of The Kickstart,
Justin:
Thanks for having us, Roy.
Isaiah:
Thanks for having us.
Roy Morejon:
So let's dive. Give our audience a little bit of background about the two of you and how you met and started this amazing company.
Justin:
Sure. So I originally started Espresso Pig. It was originally a concept I had in college. I started my junior year, started working on it and went through one of the crowd funding or the… Excuse me. I went through one of the startup incubators on the campus, started working with them and that's when I met Isaiah. We had a couple classes together. I was business management, he was business marketing, but through a couple entrepreneurial classes, we got connected. I really liked Isaiah and what he did and his work and his enthusiasm and brought him on board from there. We initially started, focused on a smart coffee maker concept, and we spent a lot of time on that. We spent a lot of market research. We went through a little pitch competition and really all the numbers pointed to it's too much startup capital. It's a huge hurdle.
Justin:
It's a big barrier to entry. And so from there we pivoted, we had a lot of great responses regarding coffee pods and one of the biggest complaints was just how pollutant plastic coffee pods were. So we really did a deep dive into those. We found out that over 50 billion coffee pods end up in the landfill every year and so we really shifted our focus towards the coffee pods. Isaiah jumped on full time about a year ago, and we really started working on this together. Since then, we've designed our own paper based coffee pods instead of plastic. We got a provisional patent going for that and we've got some samples made that make really great coffee and we're ready to rock and roll and get going and really change the world of coffee.
Roy Morejon:
Amazing. Yeah. So Isaiah, your marketing background, talk to the audience kind of about maybe some of the data that you guys saw outside of the overall cost of it, but why that shift? I mean, obviously I'm a consumer of K-cups. I hate it, but I need the coffee and it's more convenient than making this massive pot of it because I'm the only one in my household that drinks it right now. So I love the fact that one, you're saving the environment one pod at a time. It's terrible that America produces like 60% of the trash in the planet just for coffee pods. So let's talk a little bit about that marketing and maybe some of the data and how you guys got to here now.
Isaiah:
Yeah. So what we found out first, obviously that the coffee market is super saturated and it's really hard for just a random or a brand new coffee business to kind of jump in because the competition is just super high. So we were really looking at what is a niche in this area that could be specific to us that hasn't been really marketed a lot towards and that what we found would be the eco-friendly, plastic free, sustainability market. Within that market, we started to do some research. What is out there? What has companies already made?
Isaiah:
And we saw that they're making these so-called eco pods, which pretty much just lessened the amount of plastic that is in those regular Keurig K-cups. And we're like, well, that doesn't really solve the problem. That just kind of makes it a little bit smaller. So we're just like, well, let's create something that really gets rid of that. And then that's when we came up with the idea of make a complete paper pod, and we wanted to share that to this market and be like, here's a way better alternative that would be the absolute solution to just a plastic K-cup, if that makes sense.
Roy Morejon:
Absolutely. So in terms of the process and the iterations, talk to me about the design elements of the pod itself since you're constrained to a certain size, but obviously bringing in a material that's completely eco-friendly that so produces a high quality cup of Java. How have you guys not navigated all of that to produce this product now?
Justin:
Well, really they say nothing comes easy and boy, we had some highs and lows when we were doing our prototyping. Initially, we were able to… I do have a background in 3D design. And so I was able to make at least a rough design of a K-cup shell and then calculated for thickness and dimensions and sent that off to a manufacturer and they came back and they were able to create the shell. And so then we had this paper shell, which by the way, is made from byproduct or a waste of byproduct of sugar cane production. So it's actually bagasse is what they call it. They use it to make a lot of paper plates, a lot of paper bowls if you've ever been to a picnic and they don't use styrofoam plates, you're probably using bagasse. And so we got the shell and we said, great, this is going awesome. Now let's get the filter in.
Justin:
And we cannot find one company that could adhere a filter actually into that outer shell. The reason being is because when a company does it with a plastic pod, they actually melt the plastic to fuse that filter in place. And so we actually went back to the drawing board and we came up with this specialized sleeve that actually holds the paper filter in place. And the sleeves made from that same bagasse material. So it's all coming from waste products or byproducts or sugar cane production. And through our design, we're actually able to patent it because we can't actually fuse the filter, we actually have to inset it in. And then it got to be a little bit of a challenge once we had that put together to try to figure out all of our dimensions and getting the sleeve just right.
Justin:
So that took quite a bit of back and forth and a bit of trial and error and then we got to the top of the coffee pod, which is the lid obviously. And again, if you use a foil lid on a plastic pod, you can heat it up enough and fuse that right to the plastic. So it was a bit of a challenge for us to try to come up with adhesive coatings that worked, but still didn't affect the biodegradability of having a lid made of paper. Again, it's got to resist heat. It's got to resist moisture. It's got to resist back pressure because most people don't realize the Keurig actually pressurizes the coffee pod to force the water through and so you have to make sure you don't pop off the lid. So, I mean, we went through months and months of iteration and there were times when I just opened up my inbox and it was, no, we can't do this. No, we can't do this.
Justin:
So it was really a relief when we got it all put together. And I definitely cried when we had our first prototype run through that machine and that beautiful cup of coffee came out and took out that pod. And it was amazing. And what really amazed me was once we got finished, we knew it was going to be biodegradable. We knew it was paper based, but we just didn't know how biodegradable it was. And when we pulled that coffee pod out, it was amazing because it was warm, it was soft. The steam from the back pressure really softened the paper. And so you could pull that pod out after a brewed perfect cup of coffee and just squeeze it in your hands and crush it, which I think is really awesome because you just can't do that with a plastic pod.
Justin:
You take it out and it's structurally sound and that's going to sit in a landfill for 5, 6, 700 years or more and it's not going to change. Whereas ours, you could literally shred it enough. You could chunk it in a paper shredder, you could throw it in your micro blender, whatever you want. But honestly, the fact that it just starts breaking down and softening right after its use is ideal because there's so many products you open them up, you get them, you use them and then the packaging is just as good as it was when it first came off the shelf. And so for us to see that process of breaking down has already begun was just this huge sigh of relief that we had not only created this paper pod, but that it was working and essentially, taking care of itself right after its use, which was really awesome.
Roy Morejon:
I love this. Not only because you guys are so young and you've created this amazing invention that hopefully is used by all other coffee K-cup creators that are out there. I'm so glad you've protected this idea as well. And yeah, there're ups and downs of entrepreneurship and for you guys to persevere and continue to go through it and know that you're creating something that's going to change lives in the environment and future generations. My hat is off to both of you for pursuing this and continuing to do that as well as just launching this thing and getting it out there. It's active on Kickstarter right now. So I encourage everyone to just go out there and support it, but also to support you guys, the young founders that are out there solving the world's problems that nobody else has done yet.
Roy Morejon:
And I'm just amazed that with how big of an industry it is that no one's been able to get the traction that you guys have been able to do so quickly. So congratulations.
Justin:
Thank you.
Isaiah:
Thank you.
Roy Morejon:
Absolutely. So what have been some of the surprises along the way outside of all of the difficulties and the hurdles that you've come along with, have there been any other surprises or big takeaways that you guys could have?
Justin:
One of the big surprises, at least for me was when we started digging into the coffee pod market. Coffee pods have been around since 1998 and started out in commercial office spaces and then they moved out to mainstream. And I remember when I was like six years old, I'd go downstairs and it was easy for me to make mom and dad's coffee and they loved it and they thought it was great and I thought it was really easy. And it blows my mind that after what, 25 years that nobody's done anything that doesn't contain any plastic in a coffee pod. It's very possible. Obviously, if two guys fresh out of college, full of student debt and all sorts of other things, if we can put together a paper coffee pod, we really question the why. And I think it comes down to, what's the incentive? In about 2013, 2014, a lot of environmentalists made a big stink about coffee pods and how wasteful they were.
Justin:
And even John Sylvan, the guy that invented the K-cup doesn't own a Keurig and he doesn't use coffee pods and regrets them because they're so wasteful, but we found these eco pods like Isaiah had mentioned earlier and it's really interesting because they look like they're a much better solution. You look on the package and you can see the coffee filter bag and you can see that most of the cup is gone but the thing that surprised me the most is when you dig into this, we found out that because there's no cup, there's no added structure to the coffee pod. So the little plastic ring, yes, it's a plant-based plastic, but it's still plastic. And it only reduces plastic use by about 30 to 35%. So there's really not that big of a decrease in the amount of plastic per each coffee pod. And then the other thing we found is because those filters expose the coffee to open air…
Justin:
Obviously coffee has to be sealed to prevent the aberration of all the oils and the good stuff that comes out in your cup. And so when you open those boxes, the first thing you see is a plastic bag that's absolutely sealed and airtight. And it's really disappointing because you look and it looks really great on the outside, but we found that they don't reduce that much plastic and they still have a plastic bag. And then if you really look closely on the labels on these eco pods, every single one of them has a disclaimer that says that these are only compostable if you send them to an industrial composting facility and they always say, which may or may not exist in your community.
Justin:
So it's really crazy. And I think a lot of people buy them and some people have said to us on online, they say, "Well, these have already been invented. They're compostable," but it kind of scares me how easily we've been marketed to because I used to think they were great. And now that I've done some research, I found these eco pods are really not much better than the plastic pods that are out there. And so it kind of surprises me that now we've got these paper coffee pods, and nobody's done this yet.
Roy Morejon:
Yeah, no it's absolutely amazing. Isaiah, on the marketing side, what interesting trends are you seeing or conversations that you've had that kind of have led to the launch on Kickstarter right now?
Isaiah:
Yeah, like what Justin's saying. We've been publicly posting and getting those ads out and letting the people know that we're here. A lot of them, yeah, exactly what Justin said. They were like, it's already been done before. We've already seen this. It's not new, but I think it's just always reassuring them and letting them know that yes, there is biodegradable pods out there, but they're not a hundred percent biodegradable. And also we want to get away from the name biodegradable and say plastic free. I think with those eco pods, they've been marketed as biodegradable so that the lingo is becoming too blurred. So I think we're going into a plastic free verbiage and that'll just really differentiate that, yes, we are a hundred percent no plastic and yes, we are biodegradable that adds the added benefit, but it just doesn't make that blur within those two different coffee pods. It just helps with differentiation of our brand compared to others.
Roy Morejon:
Amazing.
Justin:
And just to add…
Roy Morejon:
Go ahead.
Justin:
Just add to… I guess, like Isaiah's saying, biodegradable is blurred. There's no definition for biodegradable. You're biodegradable, I'm biodegradable. The laptops we're using are biodegradable. Everything is theoretically biodegradable. If you throw it into a composting facility and I'm sure in 500,000 years eventually you'll get the steel casing of this laptop to break down but because it's such a blurry term, if you throw biodegradable on a package, it looks great and consumers have this tendency to believe that, oh, it's going to break down in another couple weeks or a couple months. And that could not be the case or it could be the case that it could take years unless you send it to the right place.
Roy Morejon:
You're absolutely right. I'm so glad you mentioned that. And again, I'm so proud of you two for creating this product because I think it is a conversation starter that we need to have. Obviously, the biodegradable side is this big wool getting pulled over the consumer's eyes and the plastic free side that you guys are going after now, I think is amazing. And hopefully has a lot of people purchasing this or just at least minimum becoming more aware of what they're consuming and the waste that they're also outputting at the end of it. But what this is going to do, Isaiah, you drew the short straw, so you get to jump in with me on the launch round. Are you good to go?
Isaiah:
Yeah. So just really quick if I can add before we go into that, is that on of the questions we've been getting is yes, our pods are really cool and they're really excited about it, but we also want to know what does our coffee taste like? That's another mystery that we'd like to answer to that and to answer that question, our coffee right now, we're currently created from Guatemalan and Colombian beans, creating a medium dark roast. And how we get our beans, well, they're actually specialty grade beans, meaning that they're the top 2% quality within the world.
Isaiah:
So we're making sure you're getting a good quality and gourmet beans in every cup that you brew. And also to keep it with all sustainability, we've also ethically sourced our beans directly from farmers and brokers. So we don't just take beans from large corporations that are not quality beans. So with all that, that gives you a smooth, sweet, and also lightly fruity taste with taste of hazelnut and also dark chocolate. So it's like an adventure in your mouth. So we wanted to make sure that every time you take a sip, you'll be ready to take your adventure throughout the day. So that's what our coffee is currently.
Roy Morejon:
Amazing. See, I had already made the assumption that your coffee was going to be amazing, just given all of the work that you have put into making this pod a reality. The coffee didn't even come into mind because I knew it was already going to be amazing. So I appreciate you giving us a little bit of flavor there on that and delaying my launch round questions for yet another minute. Awesome. No, I'm so glad you got a chance to explain that because I can only wait to be able to taste this and kick all the other K-cups that are in my house, out the door and hopefully biodegrade them on my own somehow safely in my community but Isaiah let's jump right in. So I'm really interested to hear what inspired you to be an entrepreneur.
Isaiah:
So when growing up, I never had an interest in actually being an entrepreneur until I actually went into college and then met Justin. I was like, I want to make a difference. There's something that was a problem in the world with coffee pods and plastic pollution. And after finding out the damage that it does, it's like, okay, there needs to be a change. There needs to be something different. And with entrepreneurship and all the inventions, it's supposed to help people, supposed to do something to solve problems. So if we can solve a problem that would beneficial, just not just the consumer, but to the earth in general. I want to pursue that. I want to go that way. And I was like, be an entrepreneurship and just to start this business is like, yeah, let's do it. I want to do it. I want to help the people. I want to help the world.
Roy Morejon:
Amazing. Well, thinking about other entrepreneurs throughout the world, living or dead, what's one entrepreneur you wish to share a cup of coffee with?
Isaiah:
I would like to share a cup of coffee with Walt Disney, himself.
Roy Morejon:
Nice. Okay. What would be your first question for him?
Isaiah:
I guess, I have two. One, would be asking him, how does he create stories that are meaningful and impactful and connects to audience? Because lot of his fairy tales today are… People really feel a connection to that. So I want to know how did he create something like that? Or the second question would be like, how did he change a very dark story into something, very family friendly? Because a lot of the Grimm fairy tale stories are not as happy-go-lucky as what Disney has created. So how did he become so creative to make something so dark, happy?
Roy Morejon:
Well, sticking to the storytelling theme, what's one book that you would recommend to our listeners?
Isaiah:
This is one book that I read in college and it was called Seven Habits of Highly Effective People. Let's see, by Stephen Covey. And what really struck out to me in that book is the idea of being proactive versus reactive. And that kind of really helps with instead of waiting for things to happen to you, you got to go out there and make that happen, go out there and put some effort into it because if you just sit around, nothing's going to happen.
Roy Morejon:
Nice. So what's one piece of advice that you would give to another young entrepreneur looking to launch their idea?
Isaiah:
Coming from a marketing side, I would be make sure you make that audience, get that brand out there, do everything that you can to let people know it's there because if the conversation's not happening, then it doesn't matter how much money you put in. Doesn't matter who you're partnering with. If people don't know it's there and you don't have that following, then it's not going to go anywhere.
Roy Morejon:
Absolutely. All right. Last question, Isaiah, you're doing amazing. Really interested to hear your take, just given the research and data that you've got as well as the marketing mindset of, what's your take on the future of crowdfunding?
Isaiah:
Yes. I guess kind of going back with the last question it's interactive, I think, because right now with the whole idea of influencers and getting people to talk on blogs, I think with crowd funding, I think there's going to be some kind of way to make that interactive. It's not just going to be ads, not just going to be a page where you just read. I think there's going to be some sort of way to get people engaged, get them. So it's not just so 2D on a screen. There's communication, there're interactions they can feel and I'd be very excited about what's going to happen, what the product's going to be.
Roy Morejon:
Well, I'm really excited about this product. Justin, I'm going to let you close out things. Give our audience the pitch, tell people what you're all about and where people should go to back your amazing campaign.
Justin:
Awesome. Thank you, Roy. Well, this has been a great experience, first off. So I want to say thank you. Yep. So this is Justin and Isaiah, we're Espresso Pig. We've created our pig pods with our pig pen blend coffee, and we're here to change the world. Every pod you buy is a pod that doesn't end up in the landfill full of plastic. So thank you all for listening. And if you want to support us, you can check us out on our website at www.espressopig.com. Or you can check us out on our Kickstarter as well. You can search up pig pods, and we should be there and go ahead and support us. Feel free. We're going to be rewarding our backers with some of the first paper pods in the entire world to show up on your doorstep. So thank you very much.
Roy Morejon:
Amazing. Audience… Yeah, thank you. And audience, thanks again for tuning in. Make sure to visit artofthekickstart.com for the notes, transcript, links to the campaign, everything else we talked about today, and of course, I got to give a big shout out to our crowdfunding podcast sponsor over at Product Hype, the top newsletter for new products that just launched. Justin, Isaiah, thank you so much for your invention and joining me today on Art of The Kickstart.
Isaiah:
Thanks for having us. We appreciate it.
Justin:
Yeah, thanks for having us, Roy.
Roy Morejon:
Of course.
Roy Morejon:
Thank you for tuning into another amazing episode of Art of The Kickstart, the show about building a better business, life and world with crowdfunding. If you've enjoyed today's episode as much as I did, make sure to show us some love by rating us and reviewing us on your favorite listening station, whatever that may be. Your review really helps other founders and startups find us so they can improve their craft and achieve greater success like you. And of course, be sure to visit artofthekickstart.com for all the previous episodes. And if you need any help, make sure to send me an email at info@artofthekickstart.com. I'd be glad to help you out. Thanks again for tuning in. I'll see you next week.
Podcast: Play in new window | Download
Subscribe: Apple Podcasts | RSS