In this episode of Art of the Kickstart, we spoke with Anthony Bernas, co-founder and CEO of Cooler Keg. Listen to learn how an everyday moment and a hobby sparked an idea that raised more than $200K crowdfunding. Bernas describes how he built a homemade prototype and received validation from lake goers that gave him the confidence to crowdfund.

Short on time? Here's what we talked about.
Sometimes the best ideas come from combining hobbies and a simple question. Hear how a lakeside party sparked the idea for Cooler Keg
It's not enough to have a great idea. Pre-campaign efforts can be a determining factor for success.
Don't underestimate the value of a viral moment. Bernas' friend filmed him prepping the Cooler Keg for an at-home party and the video went viral on TikTok. If there's an authentic way to show your brand on social media, do it.
Links
Note: As an Amazon Associate, Art of the Kickstart may earn a commission from qualifying purchases.
Sponsors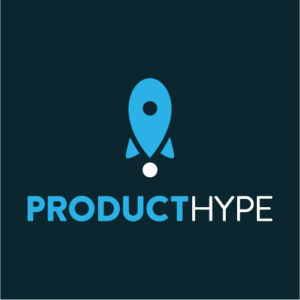 Art of the Kickstart is honored to be sponsored by ProductHype, the leading crowdfunding newsletter. Publishing weekly, ProductHype showcases five of the best, most innovative and exciting crowdfunding projects in an absurdly unique way. Their audience of more than 300,000 crowdfunding fans regularly back featured products and eagerly awaits the newsletter to learn about the new ideas that creators are bringing to market. Learn more about having your project featured in ProductHype, or join the HypeSquad today!
Transcript
View this episode's transcript
Roy Morejon:
Welcome entrepreneurs and startups to Art of the Kickstart, the show that every entrepreneur needs to listen to before you launch. I'm your host, Roy Morejon, president and founder of Enventys Partners, the world's only turnkey product launch company. From product development and engineering to omnichannel marketing, we've helped our clients launch thousands of inventions and earn more than $1 billion in sales over the past 20 years. Each week I interview a startup success story, an inspirational entrepreneur or a business expert in order to help you take your launch to the next level. This show would not be possible without our main sponsor ProductHype, the weekly newsletter that goes out and shows you the best inventions that just launched. Make sure to check out producthype.co and join the Hype Squad. Now let's get on with the show.
Welcome to another edition of Art of the Kickstart. Today I am super excited because we're talking about kegs. Yes, the Cooler Keg. I'm speaking with Mr. Anthony Bernas, CEO and co-founder of rhe Cooler Keg, their campaign over on in Demand, over on Indiegogo. It is a portable draft system that allows you to serve up anything on draft anywhere, right? So cocktails, beer, you name it, champagne, cider, seltzer, all of that. I'm really excited to talk about this campaign and all of the product innovation that's come about this. So Anthony, thank you so much for joining us today on Art of the Kickstart.
Anthony Bernas:
Absolute pleasure to be here.
Roy Morejon:
Absolutely. So the campaign raised over $218,000. Congrats. That puts you in the elite level of all crowdfunding campaigns ever launched. But before we get into the campaign, let's talk a little bit about your background, right? So what are you doing now and how did you get into this industry?
Anthony Bernas:
Well, I mean right now obviously we just finished our campaign and my co-founder and I were starting this business to make Cooler Keg as successful as we can. But before this, I started off my career as a chemist, did that for a few years and then I moved to Chicago and started working with nonprofits. At that time is when I kind of took up the love of home brewing. So now we see the connection to the Cooler Keg. Specifically my career currently is a nurse. I went back to school, I changed careers. I'm an ER nurse. And in the last couple years as we all had a little extra time at home, I was able to focus on this passion project and combine my love of home brewing with starting a business.
Roy Morejon:
Amazing. Well, I can't imagine the stress that being an ER nurse has been over the last few years and thus relating back to alcohol. But in terms of the product itself, I'm really excited to kind of hear more about the innovation itself and kind of the process and what you've had to go through to kind of get the product to the point where it's almost ready for shipping.
Anthony Bernas:
Absolutely. So what at first, I mean it all starts with the idea and for us, my co-founder and my fiancee Racine, her parents retired to a lake. And so our friends and I would go out once a summer, go out for the weekend and we'd party at the lake and it was just a blast. And obviously there was drinking involved and we got very good at it year over year. So you start off with a mismatch of floats, but then you get the best floats that work and we got carabiners and para cord and tie ourselves together so we stopped floating away. We got an anchor and a float for the cooler. And it was a couple years ago when somebody said, what are we going to do next year? And my buddy's like, you're a home brewer. He goes, I want a draft beer in the middle of the lake. So you have to have that spark.
Something gives you that light bulb that says, I think I can do that. Because being a home brewer, I was like, wait a minute, I think I can make this work. So getting to where we are just, it took a lot of Google and luckily we live in this world where if you want an answer, do the research, it's out there. So I just had to source all the components small enough and create the ones that didn't exist and smashed it into a cooler. And the first one was not as pretty as this one, the final product, but it worked. We were drinking draft floating in the middle of the lake and we got quite a few boats to slow down and Rubberneck looking at us going, what are they doing?
Roy Morejon:
Well, that's when you have something there, right? When it's a showstopper and people nowadays stop scrolling. Right. But on the boat,
Anthony Bernas:
Exactly.
Roy Morejon:
Different life. Talk about, again, obviously I think a lot of creators can have that inspiration, right, or that aha moment, but a lot of them kind of stop there. Right. What do you think it was inside of you? Obviously the need to create something that helped out the situation that you guys were in to enjoy a ice cold draft in the middle of the lake. What do you think it was maybe internally that you have that other founders could relate to or kind of get up off the couch this winter during the holidays and finally launch their thing?
Anthony Bernas:
The drive to build something, make something, do something, I don't know how to give that to someone else, but it just comes down to if you grew up taking things apart, if you grew up fixing things, following your dad around when he had his toolbox, it's in you. We all have that desire to know how something works. So how do you get from idea to doing something? Well, like you said, you get off a couch and you go do it because if it doesn't exist, you do what I do. You say I need something that allows me to take the draft tower off the cooler when I'm transporting it.
So I went to Home Depot and I walked up and down the aisles looking, I don't even know what I was looking for. And I stopped in the shower section and the second prototype used a shower drain retrofitted like upside down Mickey Mouse and it worked. So what's the drive? Just have fun with it. Be creative. Go to the arts and craft store and turn it into an art project and just use, if you have to use cardboard, hot glue and glitter, go for it.
Roy Morejon:
Yep. So I'm interested to know kind of at what point in the process did you figure out or realize that crowdfunding was a good way for you to raise enough capital to then start this process seriously as a legitimate product business?
Anthony Bernas:
I don't know what exactly led us to that realization, but just through my exposure online to however I came across it, I just knew that Kickstarter, Indiegogo existed.
Roy Morejon:
Okay.
Anthony Bernas:
And what it came down to is making the first, we even struggled to say it was the first prototype. Really I built something for me and my friends and when I showed it to them, they were like, you have something. And it was like, oh, you're right. I need to make this manufacturable because the first one I made is not scalable, but we kind of stepped back and we're like, well, how do we know that we're actually going to be able to sell this? Do we really go take out a huge business loan or leverage every dime you can scrape from you, your friends and your family? And instead it was like, wait a minute, we can do a crowd fund, find out if the public actually wants this product and use that as the, yes, this is viable. This is not a waste of time and money, let's do this. So that's what kind of landed us on that as a kind of backwards approach starting a business.
Roy Morejon:
Sometimes that's the best way to fall into things too, where you kind of again get market validation from other boats stopping.
Anthony Bernas:
Yeah.
Roy Morejon:
Your friends telling you this is a good idea. Hopefully they supported you when the campaign was active, but that's a good way to go about it of course. What I'm really interested in, given that this was your first crowd funding experience as a creator, potentially as a backer as well, what were some of the things that surprised you the most or that you would let other founders know about, kind of some of the caveats or tricks that you learned along the way?
Anthony Bernas:
Oh lord. Isn't that a question to unpack. The things that surprised me, I'd say is when I really looked into it, the amount of prep work that you have to do for a campaign because I definitely went into it with rose colored glasses on. I can come up with a prototype and people are going to love the idea and I can put it out there and they're going to believe in me and I can get all these sales. And then you start doing the research and you find out that it's like, oh, you need to have pretty much a finalized product. They really want to see that it's functional, it's beautiful, it works. And you need to put months into building a list through your social media campaigns, whether you do paid advertisements or bring on an agency to help you. You need to have a huge list of emails so that the day you launch, you tell everyone and they come support you right away. So don't underestimate how much time and effort goes into the pre-campaign.
Roy Morejon:
Yeah.
Anthony Bernas:
Versus the actual campaign. That right there can't be overstated enough.
Roy Morejon:
How much work did you do and how big of a list were you able to grow? Because it looks like once the campaign launched, you had a pretty good successful first day.
Anthony Bernas:
We did. So we formed our LLC in November of 2021. We really started, I started working full time. Racine the co-founder, she still works full time, whereas I took a break from nursing and focused my efforts on this. So since January of this year. So we really focused on starting to get emails and build the list in I'd say March or April. So it was like a solid six months and we gathered 25,000 emails,
Roy Morejon:
Wow.
Anthony Bernas:
And our social media following hit 30 or 35,000 thanks to a viral TikTok.
Roy Morejon:
Something that you shot or that,
Anthony Bernas:
I shot. Well my friend shot of me in my basement prepping the Cooler Keg to go use in my backyard at a party.
Roy Morejon:
Amazing. One viral TikTok and we have success.
Anthony Bernas:
It was wild.
Roy Morejon:
Pretty wild. The reach of social media. So what, if anything, launching your next campaign would you do differently?
Anthony Bernas:
I would get on social media sooner, faster, and you have to let down your guard because the most important thing right now is authenticity, being genuine because the post I spent zero seconds prepping for, I may have had a drink or two in me and someone just, I said, here's my phone, hit record. And I'm like, Hey, all right, I'm getting a Cooler Keg ready, blah, blah, blah, blah. And just did it. And then we ended it. That's the post that went viral versus the video I video edited for four days to be like this amazing thing and it just kind of went womp, womp.
Roy Morejon:
Yeah.
Anthony Bernas:
So you just got to be yourself, put it out there because people know when you're being genuine and they will appreciate it, react to it and follow you more.
Roy Morejon:
Amazing. Well, I know it's been quite a journey. Right now you're going through trying to find the right manufacturers and get this product shipped out there. What, after that, once you finally ship this product out there, what's next for the Cooler Keg?
Anthony Bernas:
Oh Lord. So we have a lot of future product ideas, expansions of this, obviously smaller as well as larger versions. We have proof of concept for nitrogen in here so that we can do nitrogenated beers as well as cold brew coffee, looking into argon options for wine. Yeah. So just basically expanding the capabilities of the Cooler Keg. Yeah. So just product line expansion as well as add on other fun things to use this at all kinds of parties and fun events.
Roy Morejon:
Amazing. Well I'm getting thirsty. That must mean I'm getting into the launch round where I'm going to rapid fire a handful of questions at you. Anthony, you ready to go?
Anthony Bernas:
Do it.
Roy Morejon:
Let's do this. So what inspired you to be an entrepreneur?
Anthony Bernas:
So I grew up in a family that owned a restaurant. My co-founder, she grew up in a family that had a small business, so I think we were always around it, but honestly it's like to all the nurses out there, nothing but love. But being a nurse and after wiping as many butts as I have, I think that inspired me to maybe try something else.
Roy Morejon:
Maybe, just a little bit. So if you could meet with any entrepreneur throughout history, who would you want to have a beer with?
Anthony Bernas:
Ooh, that is good. Wow. Preston.
Roy Morejon:
Alive or dead.
Anthony Bernas:
Preston Tucker.
Roy Morejon:
Okay.
Anthony Bernas:
I'm an old car guy. I've been working on and restoring cars with my dad most of my life. And if you have not seen that movie called Tucker, that is just, it's a great family movie and it's about a guy in like I think it was the 40s, maybe 50s, but he really took automotive to the next level. He was innovative, he went up against the big established giants. It's a great story and it's a beautiful car and he's a cool guy.
Roy Morejon:
What would be your first question for him?
Anthony Bernas:
Tell me the craziest story of how they tried to squash the little guy because as entrepreneurs, we are all the little guy,
Roy Morejon:
Yep.
Anthony Bernas:
So we need to know how to avoid the boot.
Roy Morejon:
What's your favorite home brew beer?
Anthony Bernas:
My favorite home brew beer. So we had a garden in the backyard when we lived in Chicago, and I grew rhubarb,
Roy Morejon:
Yep.
Anthony Bernas:
Rhubarb pies. My grandma made them growing up. And I made a rhubarb pale ale that was pretty good, I must say.
Roy Morejon:
Amazing. One of my good friends up in Maine, Amanda runs a 1820 winery and all they make is rhubarb wine and,
Anthony Bernas:
Really.
Roy Morejon:
It's absolutely amazing.
Anthony Bernas:
Oh, that's amazing.
Roy Morejon:
What book would you recommend to our listeners?
Anthony Bernas:
You mean other than Harry Potter?
Roy Morejon:
No, Harry Potter's a great book. [inaudible 00:14:08].
Anthony Bernas:
It's been a while since I read it, but I do remember when I first really, the first book that made me rethink things was The 4-Hour Workweek.
Roy Morejon:
In Paris. Sure.
Anthony Bernas:
Yeah. It's been a while since I read it, so I can't remember how well it's aged, but I do remember that one being forcing you to look at things and think about things differently.
Roy Morejon:
Nice.
Anthony Bernas:
Yeah.
Roy Morejon:
Last two questions. What's one invention that's made your life easier this past year?
Anthony Bernas:
The pasta maker. During the pandemic, I learned how to make homemade pasta and that little thing, you cranked the thing and the pasta comes out flat.
Roy Morejon:
Amazing. Goes good with a nice new beer. All right. Last question, Anthony, and I know you just finished up your campaign, but interested to hear your take on what does the future of crowdfunding look like?
Anthony Bernas:
Interesting. I would say, I will go back to what I was saying about social media and being genuine and authentic. I think all forms of media online, including crowdfunding, are going to have to adapt to survive. And that being is be yourself, be genuine, be authentic. I think we're going to see crowdfunding move towards that and maybe away from the big money, the campaigns that you can tell, again, it's kind of hard to put into words, but you know when somebody created an image or a video versus like a company did. And I think genuine authenticity is the path forward.
Roy Morejon:
Amazing. Well, Anthony, this is your opportunity to give our audience your final pitch. Tell people what you're all about, where they should go, and why they should check out Cooler Keg.
Anthony Bernas:
All right. The Cooler Keg first all is thecoolerkeg.com. It is a portable draft system that lets you have anything on draft anywhere. This was made, it's a party item. I'm not going to sugar coat it. One of my favorite quotes I had from somebody, they came and they looked at it and they said, this is the most unnecessary yet amazing invention of 2022, because it's not just beer. We take the kegs into the, you can take them to your local bar, you can take them to a brewery, and they'll fill the kegs like a growler. The kegs are wide mouth openings. You can put anything you want in there, whether it's cocktails, we've done Margaritas and Cosmos, and you name it, we've done sparkling wine, we've done shoot.
I mean, if it's liquid, you put it in, it'll come out the other end. So it just takes your parties to the next level. And the one thing I will say is you can even fill it with pre-packaged beer. And there's nothing better than at the end of a party to only have six or eight glasses that you throw in the dishwasher, rather than trying to find all the empty cans that people randomly put places around your house.
Roy Morejon:
Yep. Amazing. Well, Anthony, thanks so much for joining us on the show. Audience, thanks for tuning in. Make sure to visit artofthekickstart.com for the notes, the transcript, links to thecoolerkeg.com, as well as a special discount code that Anthony's been giving us. Make sure to visit the website, and of course, I got to give a big shout out to our crowdfunding podcast sponsor over at ProductHype, the top newsletter for new products that just launched. Anthony, thank you so much for joining us today on Art of the Kickstart.
Anthony Bernas:
Thank you so much for having me.
Roy Morejon:
Thank you for tuning into another amazing episode of Art of the Kickstart, the show about building a better business, life, and world with crowdfund. If you've enjoyed today's episode as much as I did, make sure to show us some love by rating us and reviewing us on your favorite listening station, whatever that may be. Your review really helps other founders and startups find us so they can improve their craft and achieve greater success like you. And of course, be sure to visit artofthekickstart.com for all the previous episodes. And if you need any help, make sure to send me an email at info@artofthekickstart.com. I'd be glad to help you out. Thanks again for tuning in. I'll see you next week.
Podcast: Play in new window | Download
Subscribe: Apple Podcasts | RSS