In this episode of Art of the Kickstart, we talk about health, wellness and AI with Yunus Konmaz, CEO and co-founder of Avokadio. We talk about developing technology and innovation for a better and more sustainable world. Listen and learn how Avokadio measures ketones in your breath and gives an instant indication about your fat burning metabolism.

Short on time? Here's what we talked about.
How trials with your target audience draw powerful results and insight.

What it's like to work with a professional crowdfunding marketing agency. 

How Avokadio uses nano-technology sensors to measure and analyze your breath.
Links
Note: As an Amazon Associate, Art of the Kickstart may earn a commission from qualifying purchases.
Sponsors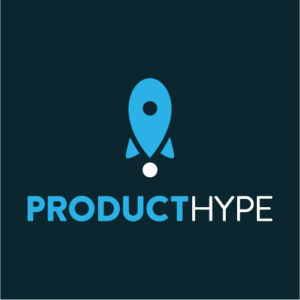 Art of the Kickstart is honored to be sponsored by ProductHype, the leading crowdfunding newsletter. Publishing weekly, ProductHype showcases five of the best, most innovative and exciting crowdfunding projects in an absurdly unique way. Their audience of more than 300,000 crowdfunding fans regularly back featured products and eagerly awaits the newsletter to learn about the new ideas that creators are bringing to market. Learn more about having your project featured in ProductHype, or join the HypeSquad today!
Transcript
View this episode's transcript
Roy Morejon:
Welcome, entrepreneurs and startups, to Art of the Kickstart, the show that every entrepreneur needs to listen to before you launch. I'm your host, Roy Morejon, president and founder of Enventys Partners, the world's only turnkey product launch company. From product development and engineering to omnichannel marketing, we've helped our clients launch thousands of inventions and earned more than $1 billion in sales over the past 20 years.
Each week, I interview a startup success story, an inspirational entrepreneur, or a business expert in order to help you take your launch to the next level. The show would not be possible without our main sponsor, ProductHype, the weekly newsletter that goes out and shows you the best inventions that just launched. Make sure to check out producthype.co and join the hype squad. Now, let's get on with the show.
Welcome to another edition of Art of the Kickstart. Today, I am extremely excited, because we're talking about health, wellness, and all things AI as well. Joining me today is Mr. Yunus Konmaz, CEO and co-founder of Avokadio. He's got an amazing background, and he is also a super passionate entrepreneur that's out there developing technology and innovation for a better and more sustainable world, so super excited to have Mr. Yunus on our show. Thank you for joining us, sir.
Yunus Konmaz:
Thank you. Thank you for the invitation.
Roy Morejon:
Absolutely. If you would, for our audience, give a little bit of a background of Avokadio.
Yunus Konmaz:
Well, Avokadio is, as you can see, a small portable device, which you can carry in your pocket or in a bag. It measures some specific gases, such as ketones in your breath, and it gives an instant indication about your fat burning metabolism. Then, we transfer this data to your mobile app. Through our mobile app, we provide nutritional advice based on this breath analysis data for help to weight loss.
Roy Morejon:
Amazing. I know there's been a lot of different technology on the AI side more recently coming out. It seems like it's every single topic with chatGPT, and all of these other software products that are coming out, but I love the fact that this one, obviously, takes into account personalized health recommendations and food recommendations in it. I know we kind of jumped in terms of what the product is, but you've been working on this for over four years with another partner. How did you guys get into this business, and how has it evolved over the years?
Yunus Konmaz:
Well, actually, it has an interesting story. Maybe I could just start telling about my story, which is related with Avokadio, actually. I have a business studies degree from the University of South Wales in the UK, so I'm not just a business person. I have been working on [inaudible 00:02:47] consumer goods area for almost 20 years, but I always had this passion to be a technology entrepreneur, because I believe that technology will change the world and we really need that for a sustainable world. But actually, it started almost six years ago. A friend of mine from the university, called Ian Anderson. He invited me to join him for a startup in the UK. It was about producing some solutions for biogas manufacturers.
Maybe, for the ones who don't know about biogas, biogas is producing electricity from waste by using some gases such as methane. I think that's a really interesting idea. A really interesting product for sustainable work, which helps clean energy, and the thing about this climate problems and issues. I've joined in for the startup, and we have started making some measurements of these gases in waste area, such as methane, hydrogen sulfide, ammonia. I became familiar with measuring these gases, using these IOT technologies, and non-technological sensors.
But unfortunately, I had a serious health issue in my family, so I had to go back to Turkey where my hometown is. In Turkey, I had started making frequent visits to intensive care unit. Also, I have a professor friend of mine at the intensive care unit. We had an interesting conversation one day. I was explaining her what I was doing in the UK, making these measurements in the air using some gases, and she told me that these gasses that I was trying to measure in the air is somehow produced in human body. If we can track and measure these guesses, we can get some information about human body. Maybe some viruses or infections. At that stage, I think that's an interesting idea. Because I was in intensive care unit, visiting there a lot. One of the main reasons that people actually die in intensive care unit is because of these infections, and not being able to diagnose these infectious at an early stage.
She asked me if we can use these sensors that you are using to make measurements in the air for intensive care patients. Maybe we can get some information, and maybe we can do some diagnosing. We have started making some clinical study with these patients at intensive care unit, and somehow, we have got some interesting correlations between breath gases, blood tests, and infections. But at that stage, I have realized another interesting… Not interesting, but another reality. That developing a medical device is really difficult, because you have to go through so many regulations. It really takes some time, and you really need finance. At that time, I have met my current co-founder, [inaudible 00:05:41]. She's a professor for dietetics and nutrition, and she's also head of department in a university. She told me that, "Okay. We don't really need to go to make a medical device, but we can also use some of these breath measurements, such as ketones, to get some instant indication about metabolism and how our body is handling the food that we eat."
Ketones could be a good starting point for that, because we can just track the fat metabolism, and we can provide people with some diet and meal plans based on this instant data. We have decided form Avokadio, and for the last almost four years, we have been working on Avokadio. It has an interesting story. I was doing something else. Medical devices, that could also have been a really good product for early diagnosing. But unfortunately, it's really difficult to go through that way, because you should be able to make so much clinical tests. You will needs really well-funded to have the product on the market. But this way, [inaudible 00:06:48]. I have also realized that this is also a really big problem, because obviously, weight issues is one of the biggest problems of our modern age. According to [inaudible 00:06:59] organization, 52% of the world population is either obese or overweight. This is one of the main reasons behind many metabolic issues, such as diabetes. This is one of the main reasons people get diabetes, actually.
Roy Morejon:
Yeah, amazing. It's amazing. It's sad to see, especially today's youth, as well, being overweight and obese, where that was typically never the fact. Certainly, there's so many different things in food being a main one of that. Just curiosity wise, what led you to naming it Avokadio?
Yunus Konmaz:
Actually, we have been thinking about, when you're on a diet, what is one of the healthiest fruit that you can eat. Avokadio was one of the… By the way, it's really healthy. I mean, you should be consuming our avocados to have a really good diet. We think maybe we can just name it something like our Avocado, and we were actually checking which domains are available. Because one of the reasons, you have to be sure which domain is available to have that product. We find that our Avokadio was empty as a domain, so it reminds us like an avocado, Avokadio, so then we told, "Maybe we should name it as Avokadio." [inaudible 00:08:19].
Roy Morejon:
Yeah. No, I love it, because it's tying the two things together, right? Healthy living, healthy eating. Just a friendly reminder, take a look at what you're putting in your body and how that's affecting you. I'd love to learn a little bit more about the process, because a lot of our founders that watch the show and listen to the podcast, they're always coming back with questions of like, "How do I get started? How do I get off my butt and get the kick to start designing this," or start engineering something that might be a little bit out of their sweet spot. I'd love to hear about the process that you've been going through over the last few years of finally getting this product shipped and ready, and ready to launch on Indiegogo.
Yunus Konmaz:
Well, the first thing we did, even though we are not trying to make a medical device, we still did some clinical tests to be sure that the product is really, I mean, helping people. We have actually done three clinical trials. One of them was with people who were using ketogenic lower carb diets. We made some breath measurement with the sensors that we use, and we also did some urine tests and see if there's a correlation. At the end of the clinical trial, we also had a focus group, which we control. We have seen that people lost weight and their fat rates go down. Also, we have find the correlation between breath, ketones, and urine ketones. We have published that scientific paper, as well. Also, we did the second clinical trial with also blood ketone, and we also test like ammonia, nitric oxide, hydrogen sulfide, and some other breath gases, which we can use in the long term for our product development.
This was the second clinical study, and the third one is also still going on. It takes a little bit long time with. We are doing some clinical trial with epileptic kids for breath ketone measurements and blood tests. The third one is almost about to finish, and we are just collecting data. After the clinical trials is finished, we have also start making some user trials, as well. Because when you have some clinical data with you, but it might be really difficult to make people understand what you are doing. We have started making some trials with the product and the design. It was a little bit bigger at the end, but we start getting some feedback from the users. We have kind of make it a little bit smaller. Also, we have realized that… At the beginning, we have start as a device. There is like a screen, and we were just giving people a score or something on the screen, but that's it.
We have received some feedback from the users, and they said, "Okay. Getting a score is good, but then now what are we going to do?" We have realized that we should be giving some recommendations, so we have decided to make a mobile app as well. We then convert this sensor data to a mobile app, track the data in the mobile app. That's what we learned from our trials. User trials, as well. Finally, we have did some small sales test. Because, okay, people say, "Okay, that's a good idea. I like product," but are they going to pay money for that? We have to be sure about that, so we have made some kind of trial sales.
Not bulk production, but with 3D printing, things like that. We made some small tests if people are going to pay money for that. Then, once we have get some data from that as well, we have seen that people could be interested in buying the product, then we have decided to go for a little bit more like a crowdfunding thing that we should be doing. That's the stage that we are in now. We have started doing this crowdfunding.
Roy Morejon:
Absolutely, so yeah. I know in terms of all of this pre-campaign work that you've been doing, and I know the campaign hasn't gone live yet while we're recording this. But certainly with all of our listeners, it'll be live and we'll be sharing all the links with everyone there. But, what have been some of the couple takeaways that you've learned during the pre-campaign that's been interesting data or things that have piqued your curiosity in terms of the data coming in?
Yunus Konmaz:
I think it was a very interesting experience and very learning experiences. First of all, I have to tell you that it's been really good for us to work with a professional company like you. Definitely, that's one thing that I have to say. I like your professionalism, definitely. It's definitely worth to work with a company, because if we want to do it ourselves, we will probably be lost on the way, so that's something that we should be doing. The second thing that we also want to learn from this company is, who is our actually a user? Who should we be targeting? Because when we are actually designing the product, we make the product a little bit more colorful. Some people like it, but some people don't like it.
You can't just have a product that fits all people, so we should be maybe focusing on the right target groups. We have seen that especially women like the product very much. What we have seen from these pre-launch activities is that, okay, women could be our targets, because they like the product as well. Also, it can give us an idea, maybe, because we have some other features or a new version of the product that we are thinking about adding. Maybe we can just make something like a black version of the product that maybe we should be targeting more male kind of thing. That's one of the things that we have learned from this prelaunch activity, as well.
Roy Morejon:
Amazing. I know, again, in speaking with the team, and in terms of some of the considerations that you went through before working with us here at Enventys Partners, what were some of those reasons that you guys chose to work with an agency to help launch this amazing innovation with?
Yunus Konmaz:
That it took us a little bit long time to start working with you. I know, because we have met [inaudible 00:14:46]. Last year, not this one. One year ago. It almost took us one year to start working with you, but we also had some issues as inner issues. Because I think, in my personal view, if you want to do something really well, you should find a company that does that work the best. If you want to do something in your own, it might be a little bit difficult. Some of the companies, I don't know, maybe most of them, don't use a kind of partner like you. That could be one of the reasons that the company has failed, so I think it's really important to work with a professional company.
I have met you in the exhibition, and we talked with you. I actually decided at that moment that we should be working with this company, then we have started this activity, but it took us a little bit long time. We had some inner issues. We had some funding rounds. We had some discussion with the investors. This fundraising thing takes a long time. It took longer than we have expected, and maybe we are finally here at the end.
Roy Morejon:
Well, we're super excited about this upcoming launch. I know the team's been really excited working with you and your team on this amazing innovation. Yunus, this is going to get us into our launch round, where I'm going to rapid fire a handful of questions at you. Are you good to go?
Yunus Konmaz:
Roy Morejon:
All right, let's do this. What inspired you to be an entrepreneur?
Yunus Konmaz:
Actually helping people. Changing the world, actually, I can say.
Roy Morejon:
Amazing. If you could meet with any entrepreneur, who would you want to share a slice of avocado with?
Yunus Konmaz:
Someone famous, you mean?
Roy Morejon:
Any entrepreneur, living or dead?
Yunus Konmaz:
Probably, it could be Elon Musk.
Roy Morejon:
Yeah, all right. He's a very popular guest on the show. What would be your first question for Mr. Elon?
Yunus Konmaz:
I will ask her, "Would you want to use my product?"
Roy Morejon:
There you go, beautiful. What book might you recommend to other entrepreneurs looking to launch their idea out there?
Yunus Konmaz:
Well, actually, I can recommend The Lean Startup book. Because from our experience, I mean, Lean Startup is philosophy that every startup founder should be following, actually. We didn't do that, to be honest, because we have spent so much time to make the product perfect for launching. But I have realized that we have, I mean, made that mistake, because you have to go to your customer and ask them before. I mean, because if you don't ask your customer the right questions, and if you don't bring the product to your customer, and spend so much time on engineering and the product itself, then you might lost on the way. We have kind of did that it. That's why, because some people told me, "Okay." Because we have been working on this product for four years. Four years is a little bit long time, actually. One of the reasons we could have done it earlier is if we have followed that Lean Startup, so I can recommend them to read Lean Startup. But also follow it, not only read it.
Roy Morejon:
Definitely. All right, last question in the launch round. I know the campaign hasn't launched on Indiegogo yet, but still very interested to hear your take on what the future of crowdfunding looks like.
Yunus Konmaz:
I think it's a really good way to understand your customer, because one of the main reason that we are trying to do crowdfunding is to be able to get this feedback from the customer. To find out who is our customer, and what they want, actually. I think it's a really good way for doing this when you are actually producing or developing a product. I think that's going to be the main issue, or the main benefit, of doing crowdfunding.
Roy Morejon:
Absolutely. Well, Yunus, this has been amazing. This is your opportunity to give your final pitch to our audience. Tell people what you're all about and where people should check out Avokadio.
Yunus Konmaz:
As I told you, we have been trying to make a better world. We have developed the first version of the product, but we need some help and support so that we can continue developing. We have done the first version of the product, but we have some basic R&D that we want to add to our product to make people understand their metabolism even far better. If you can support us, we will be able to continue developing our product and bring more amazing products to people so that they can benefit in their health journey. So, please try to find Avokadio in Indiegogo, and you can just support us.
Roy Morejon:
Amazing. Well, I know we're going to include a link to the early bird discount rate in the website. So audience, make sure to go visit artofthekickstart.com for the notes, transcript, the link to the campaign. Of course, I got to give a big shout out to our crowdfunding podcast sponsor over at ProductHype, the top newsletter for new products that just launched. Yunus, thank you so much for joining us today on Art of the Kickstart.
Yunus Konmaz:
Roy Morejon:
Thank you for tuning into another amazing episode of Art of the Kickstart, the show about building a better business, life, and world with crowdfunding. If you've enjoyed today's episode as much as I did, make sure to show us some love by rating us and reviewing us on your favorite listening station, whatever that may be. Your review really helps other founders and startups find us, so they can improve their craft and achieve greater success like you. Of course, be sure to visit artofthekickstart.com for all the previous episodes. If you need any help, make sure to send me an email at info@artofthekickstart.com. I'll be glad to help you out. Thanks again for tuning in. I'll see you next w
Podcast: Play in new window | Download
Subscribe: Apple Podcasts | RSS